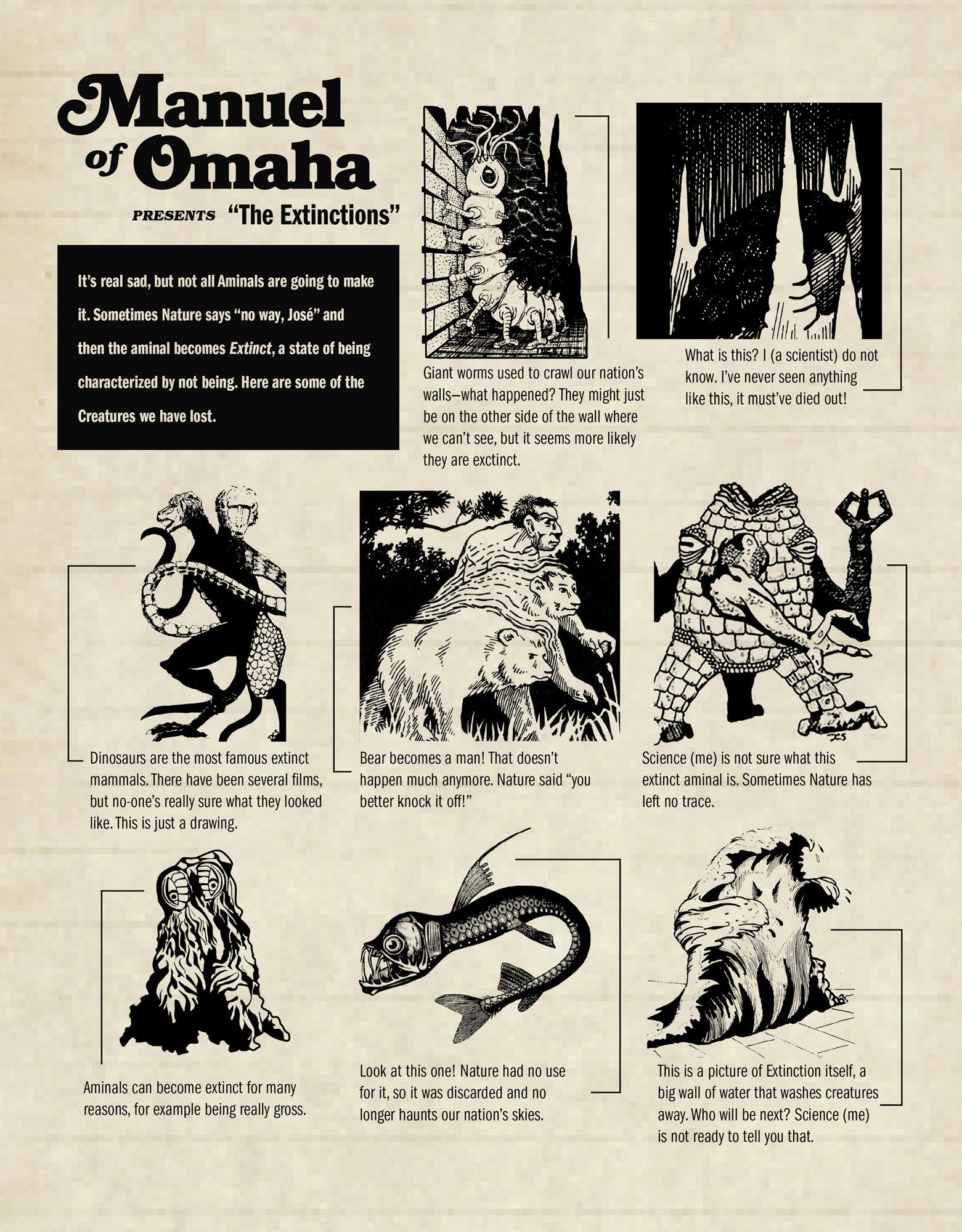 MANUEL OF OMAHA Presents "The Extinctions"
Concept by Jonny DeStefano | Words by Michael David King
Published Issue 111, March 2023
Best of Birdy, Originally Published in Issue 058, October 2018
---
Jonny DeStefano is the co-owner and co-founder of Birdy Magazine. He is also the founder of the comedy activist space Deer Pile. His favorite color is red, he loves shark attacks, hockey and upright bass.
---
Michael David King is a third-generation visual designer and creative-type thriving at the intersection of commerce, culture and community. He lived in Denver since the '90s, and relocated to Providence, RI. He was one of Birdy's founders and the layout designer through Issue 067.
---
Check out Jonny's last Birdy install, Inefficiency Has Feelings Too, or head to our Explore section to see more of his work. Snag Issues 001 – 067 to see Michael's creative genius and contributions, and keep your eyes peeled for more Best of Birdy pieces in the future featuring his work.