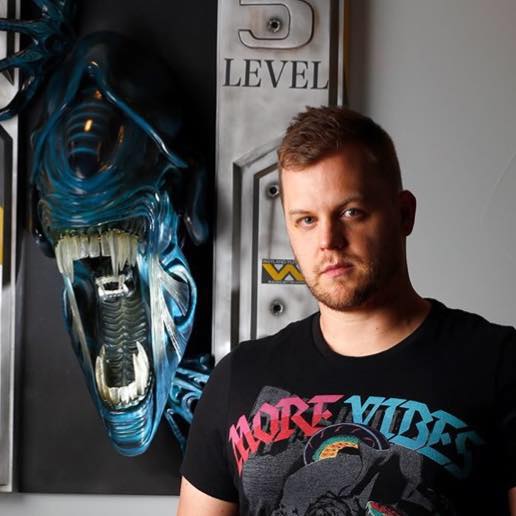 Joshua Viola is a four-time Colorado Book Award finalist and co-author of the Denver Moon series. His comic book collection, Denver Moon: Metamorphosis, was included on the 2018 Bram Stoker Award Preliminary Ballot for Superior Achievement in a Graphic Novel. He edited the Denver Post bestselling anthology, Nightmares Unhinged, and co-edited Cyber World — named one of the best science fiction anthologies of 2016 by Barnes & Noble. His fiction has appeared in numerous anthologies and has been reprinted by Tor.com. He is owner and chief editor of Hex Publishers.
More → joshuaviola.com | Hex Publishers
Photo by Kevin Mohatt for the Denver Post.