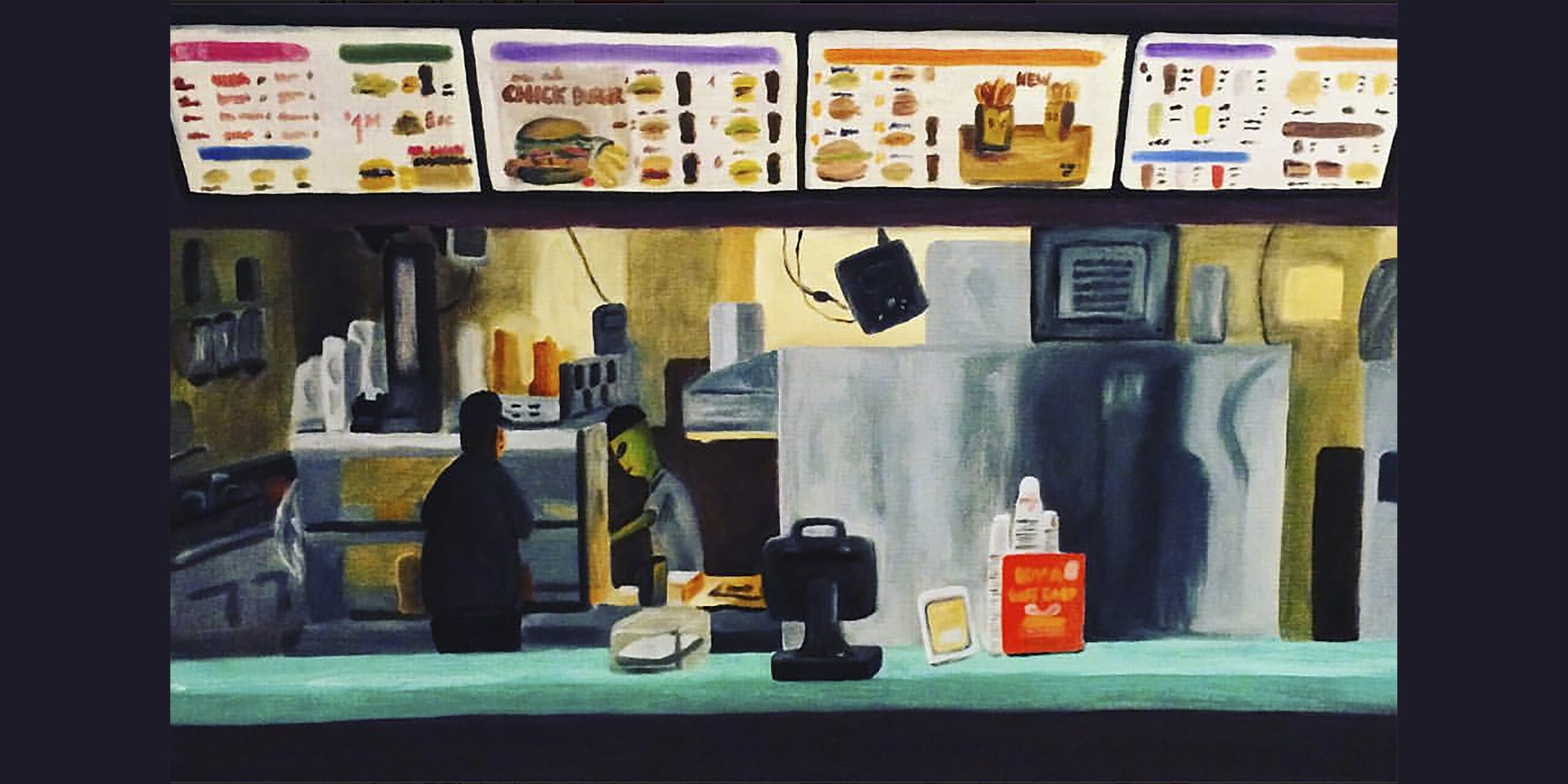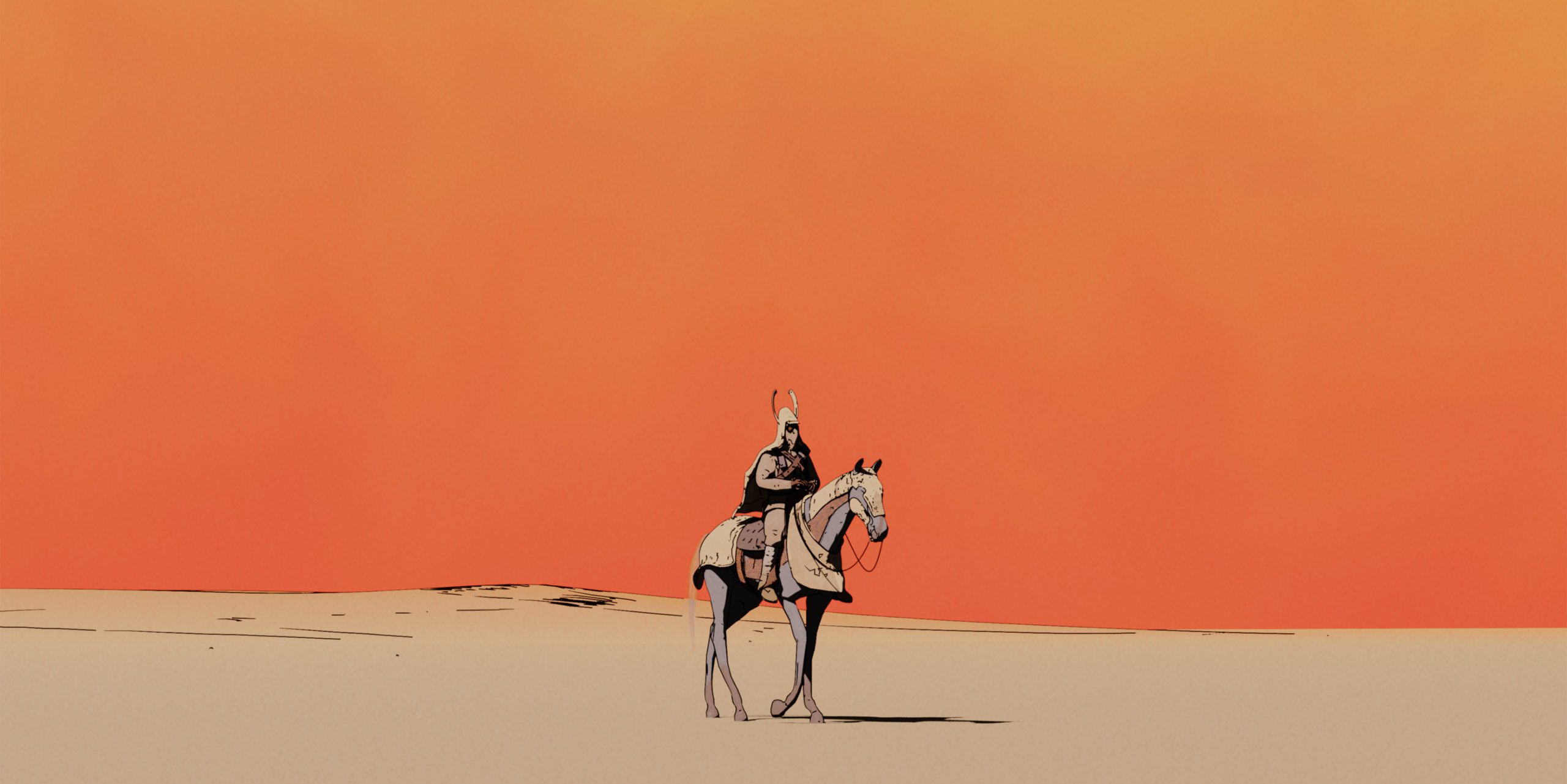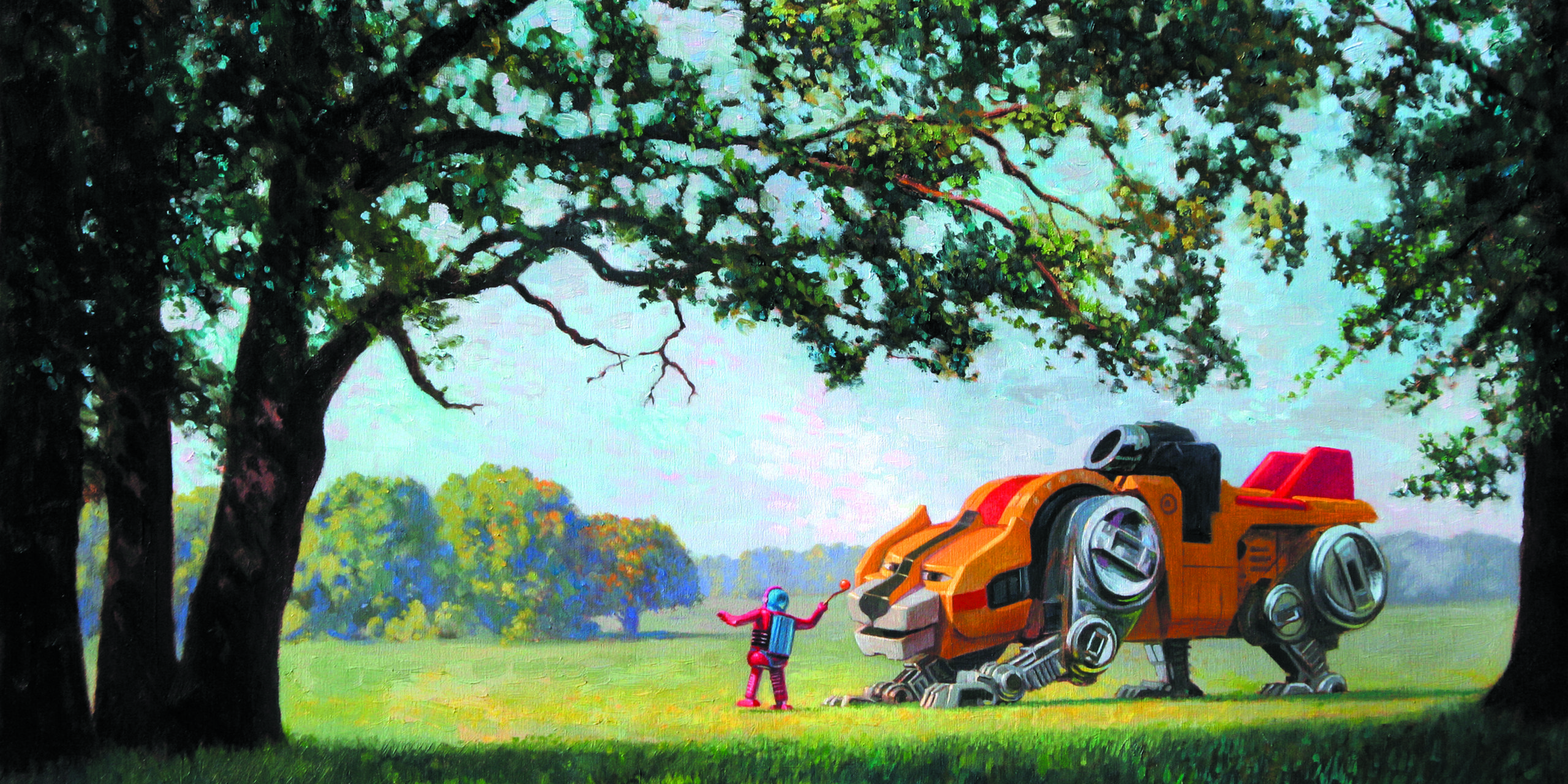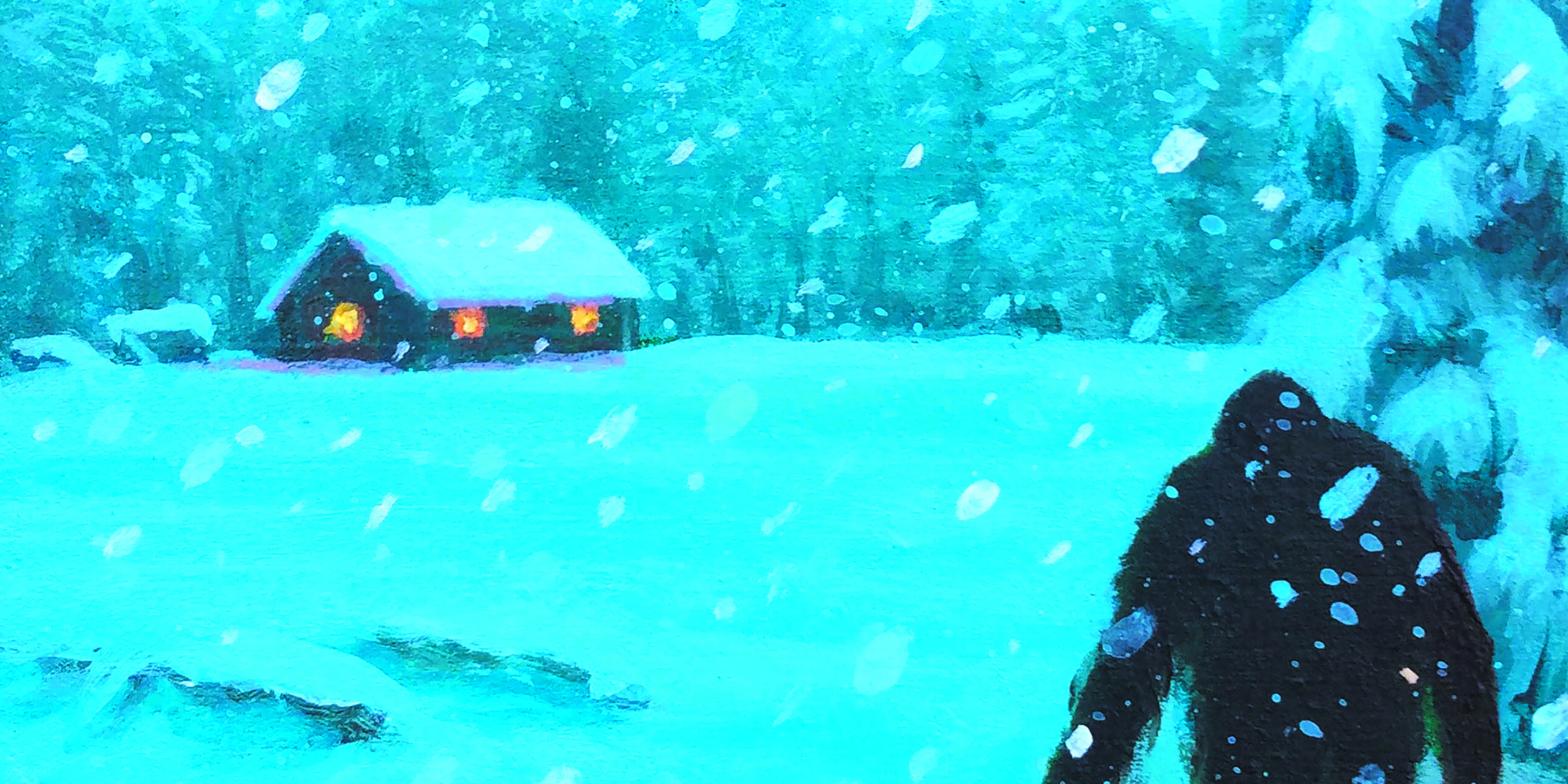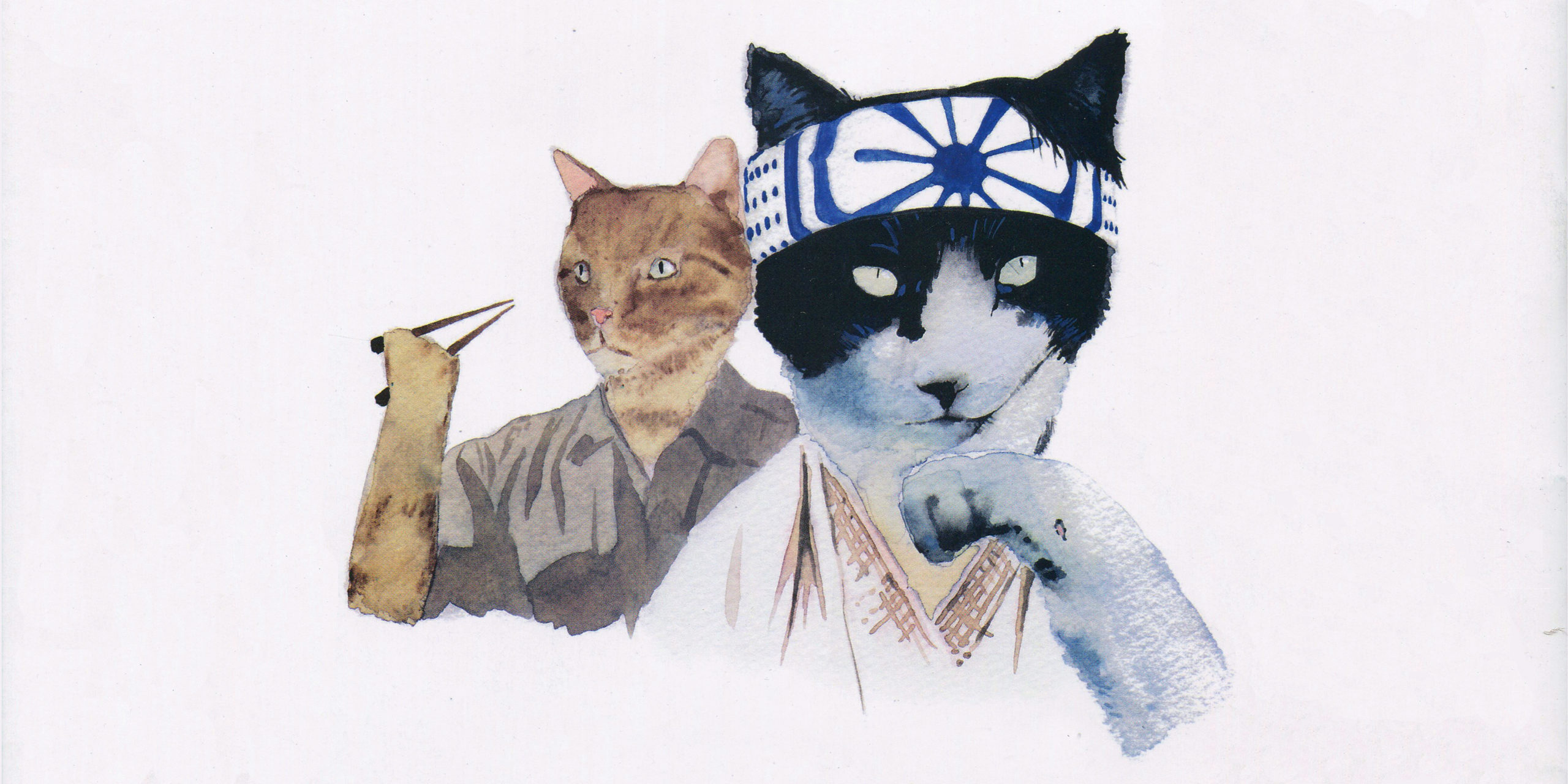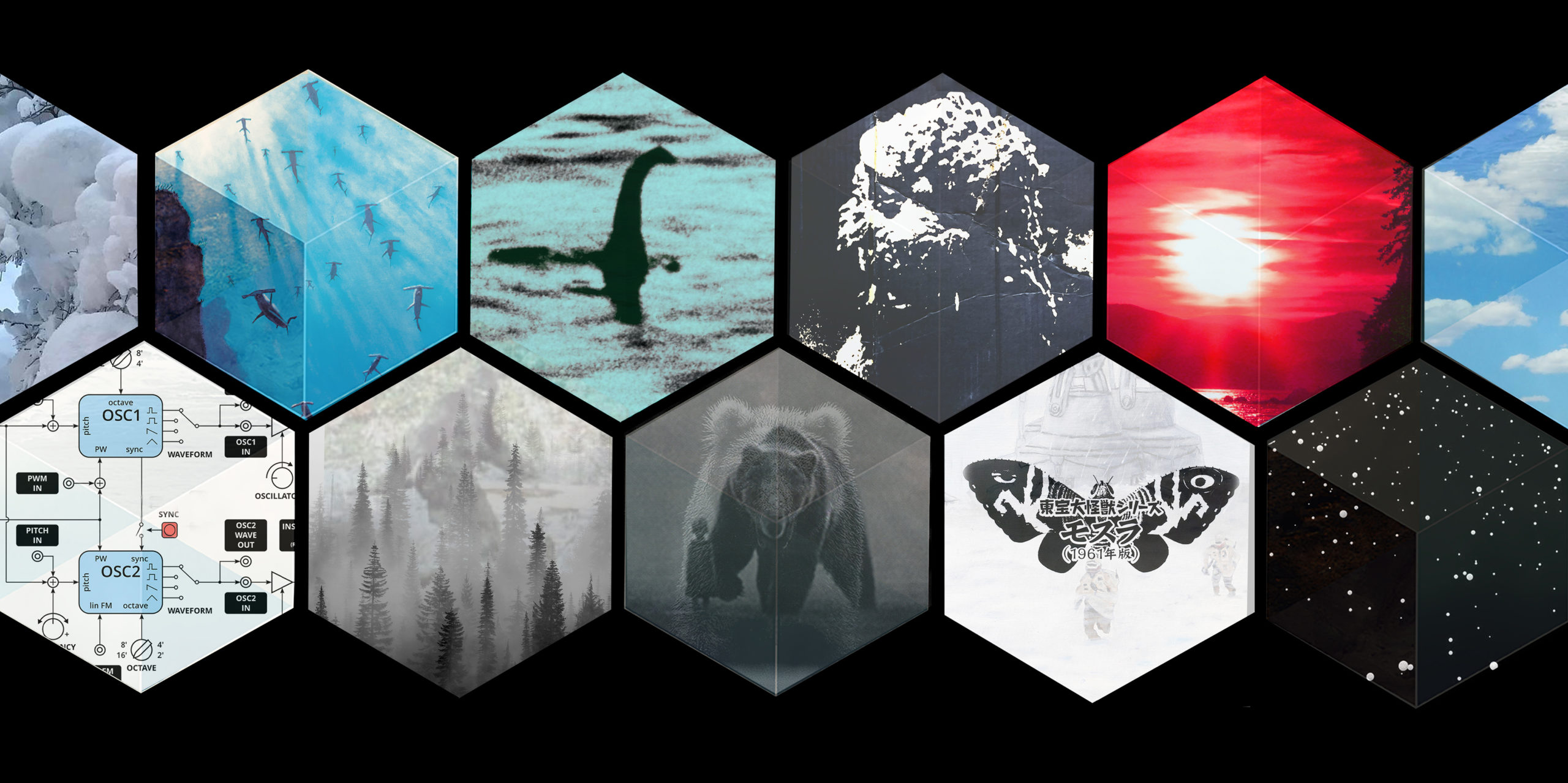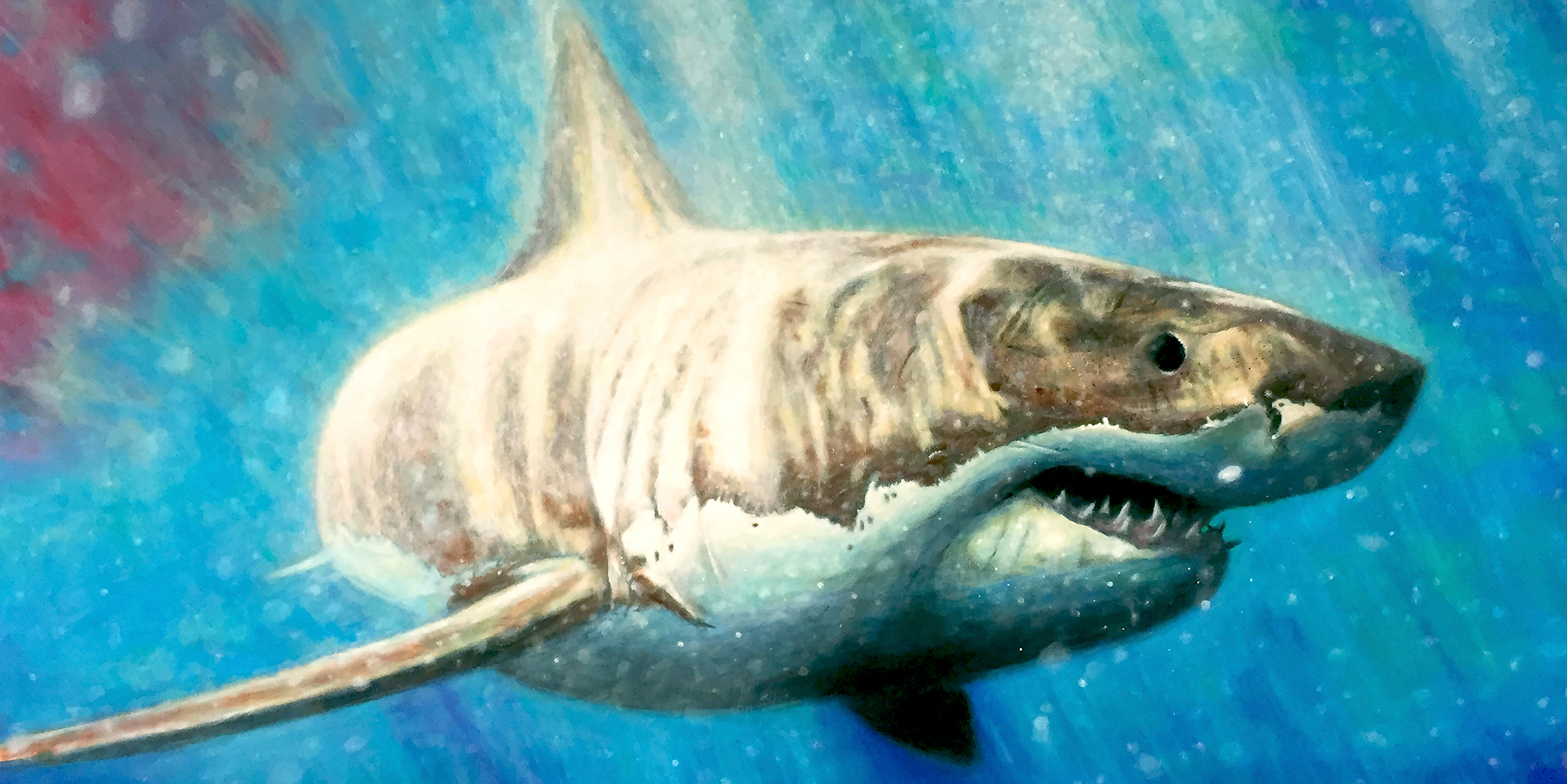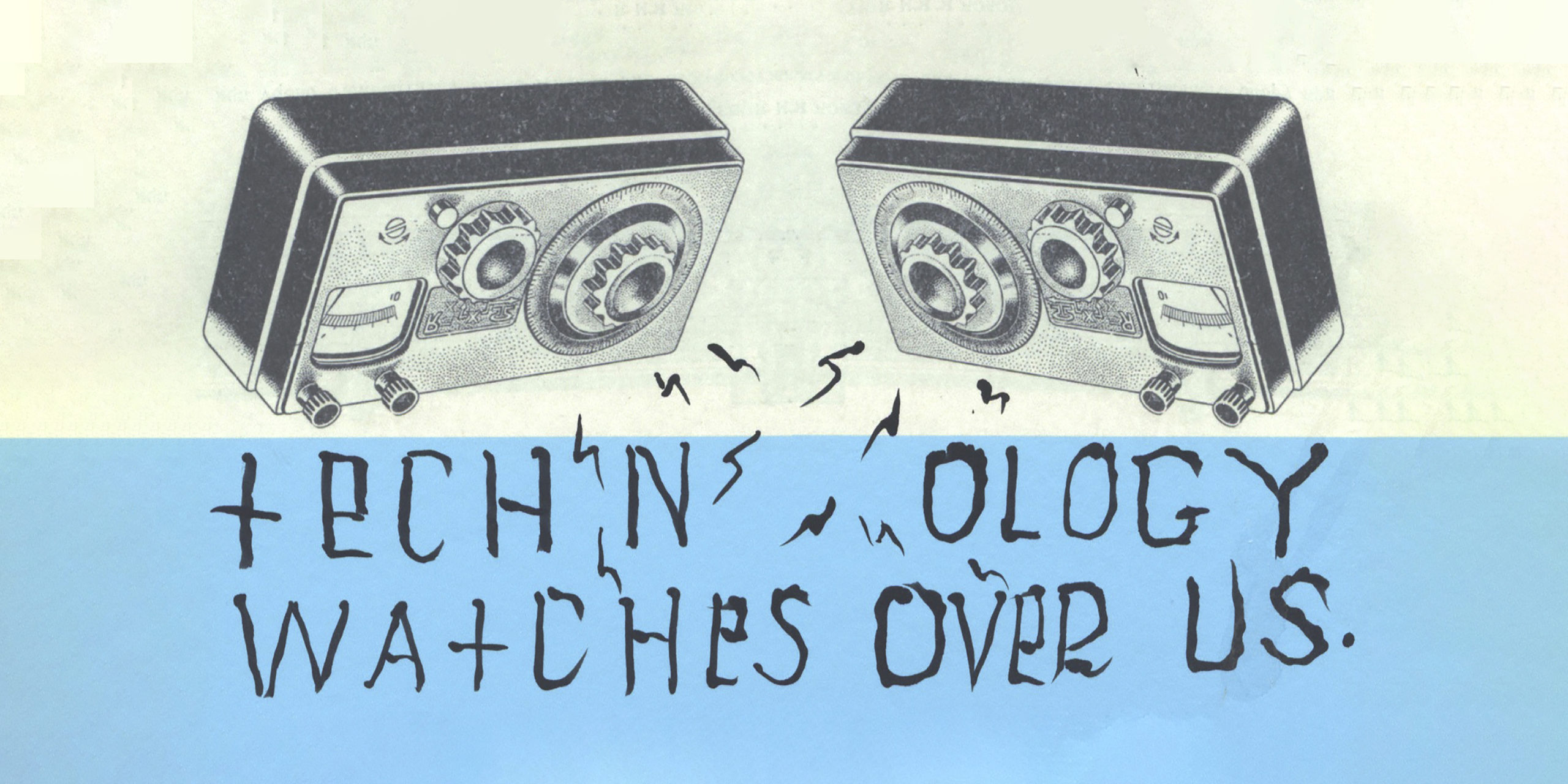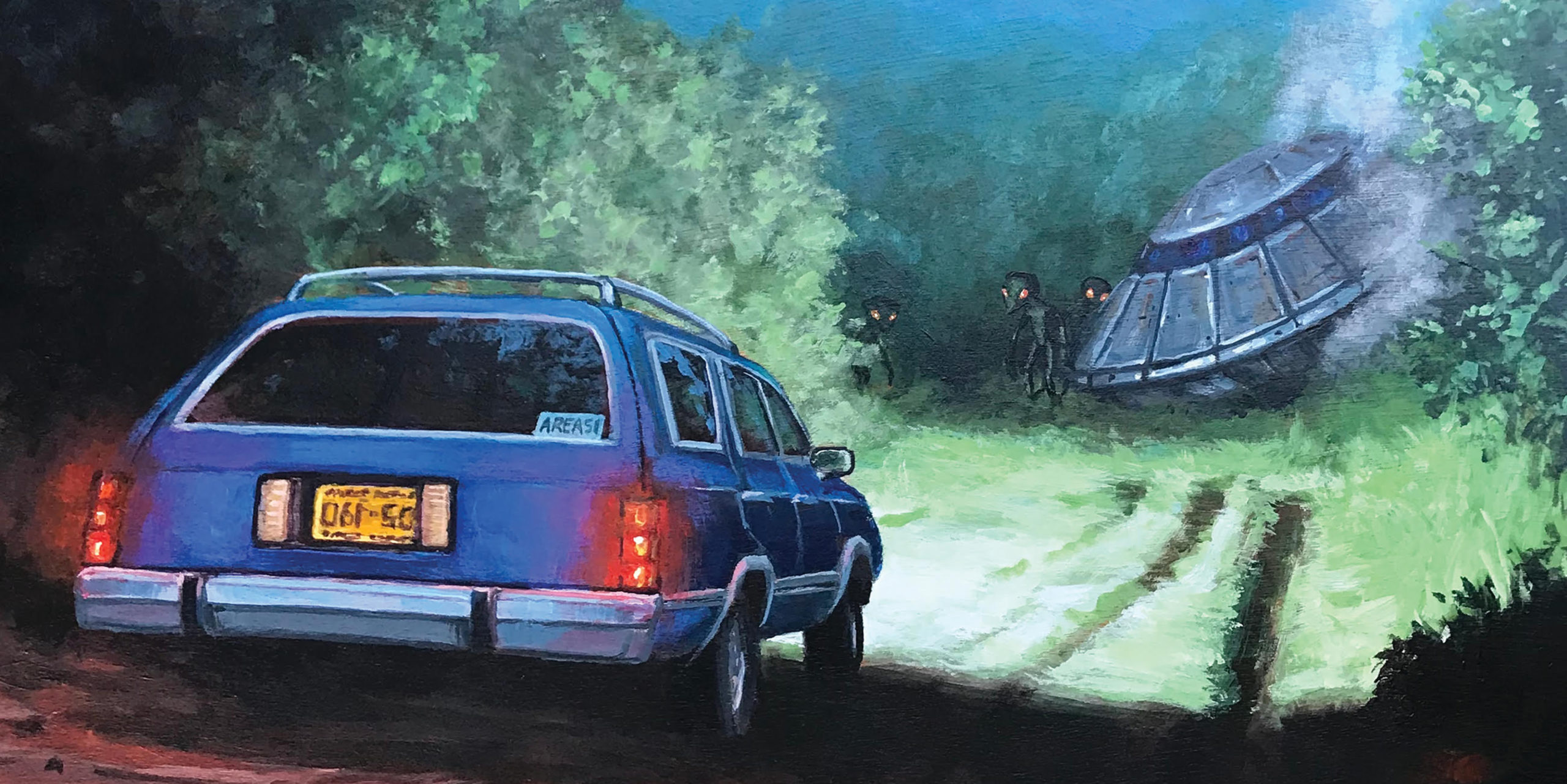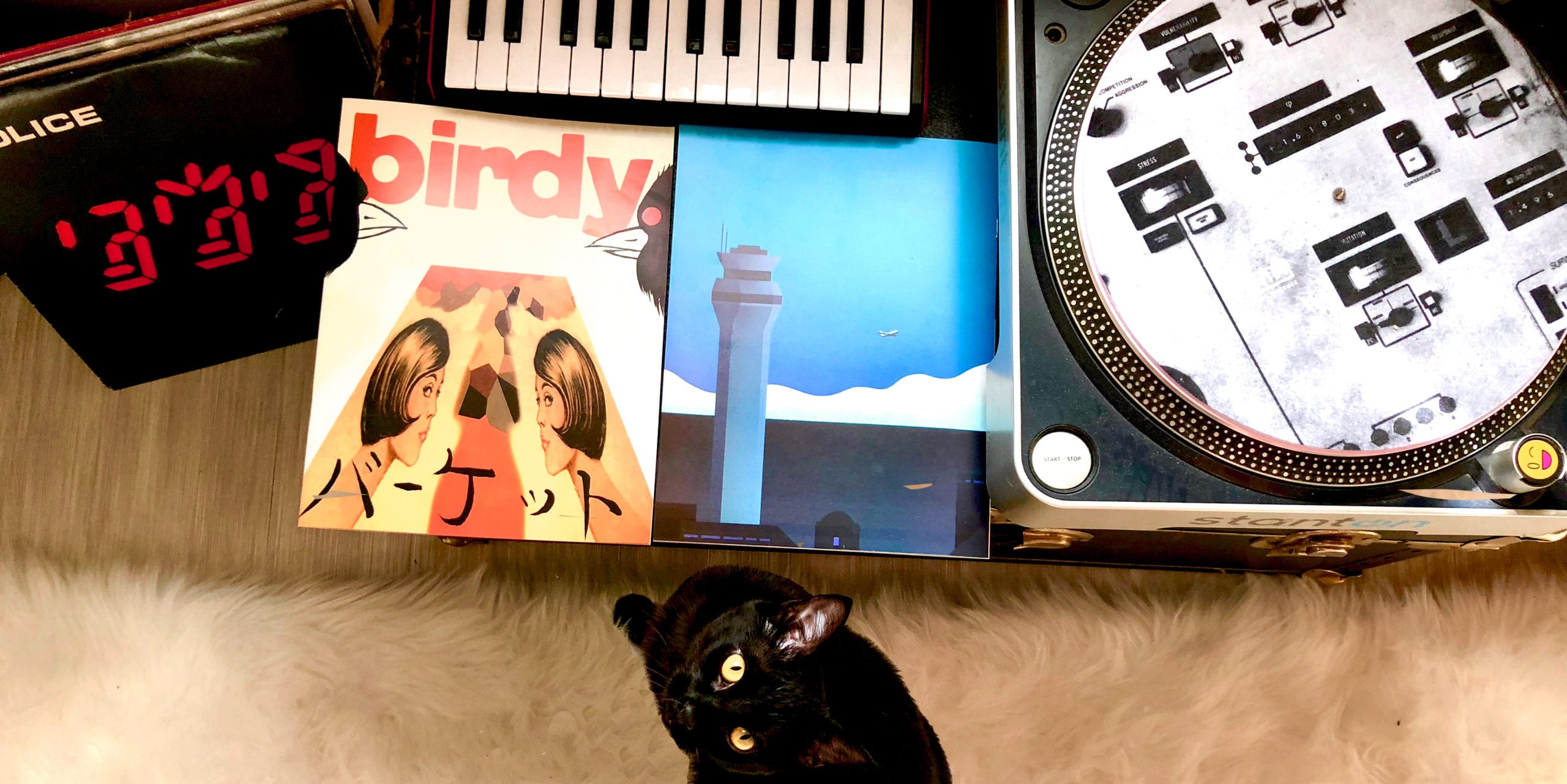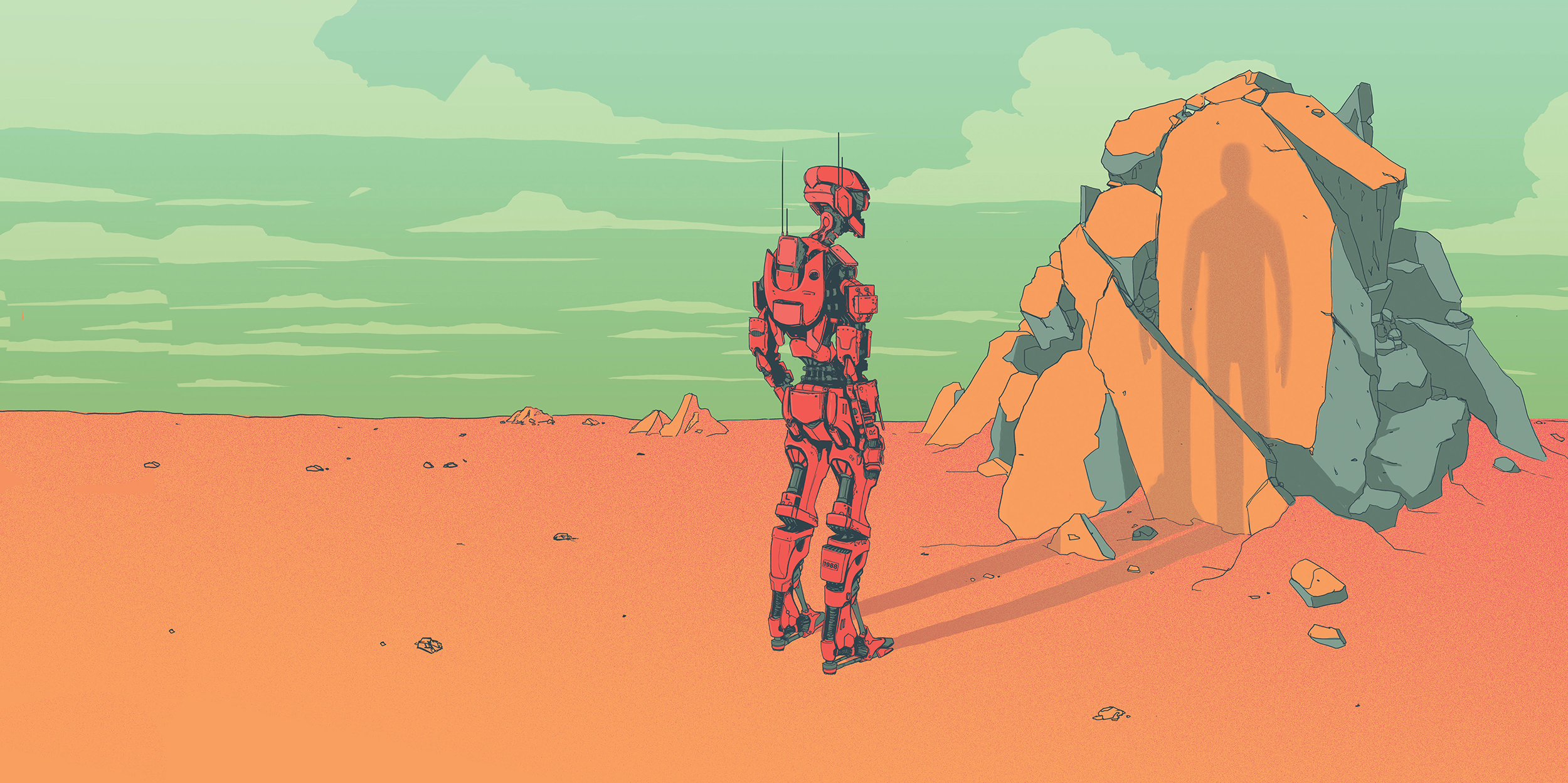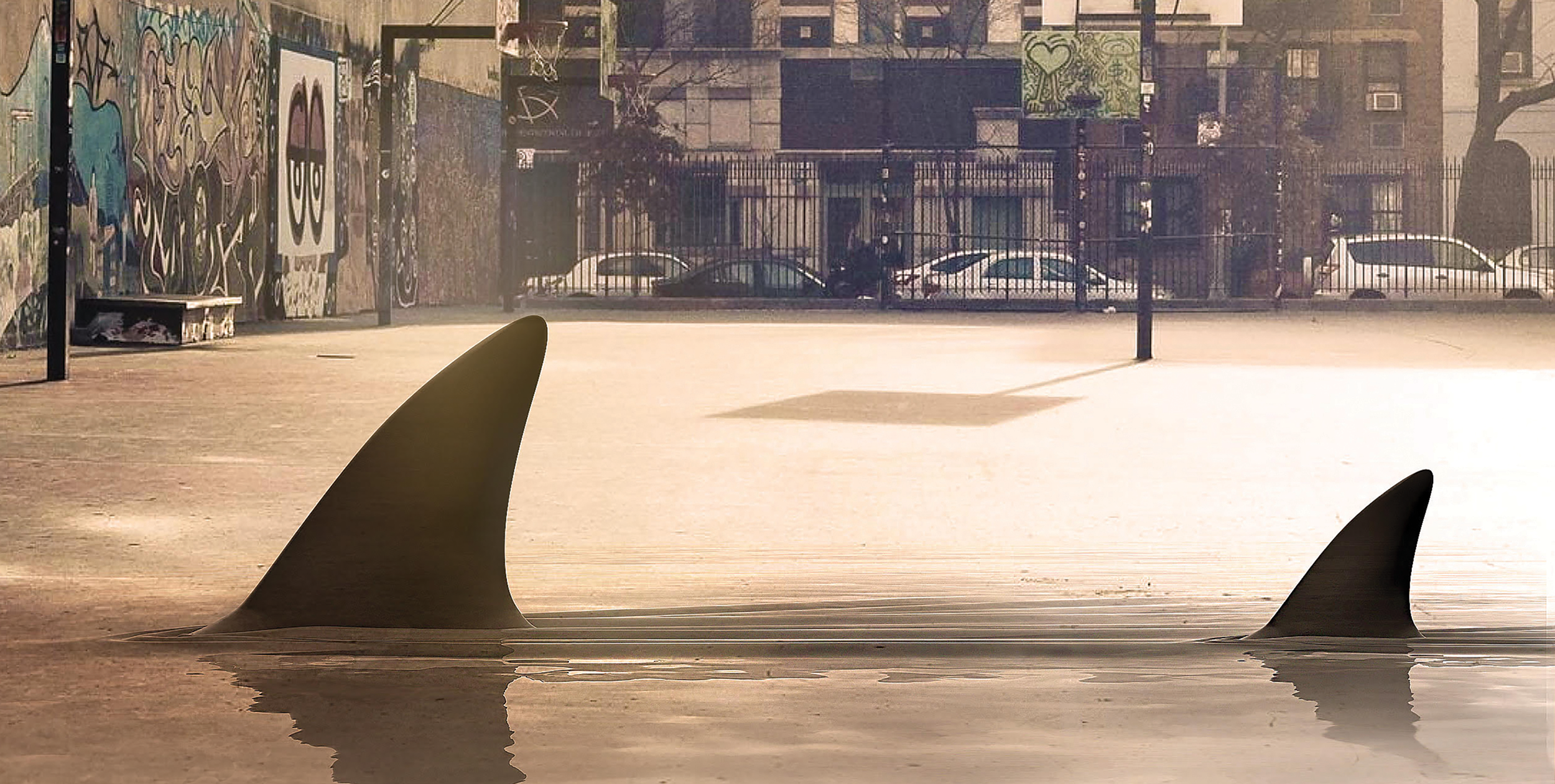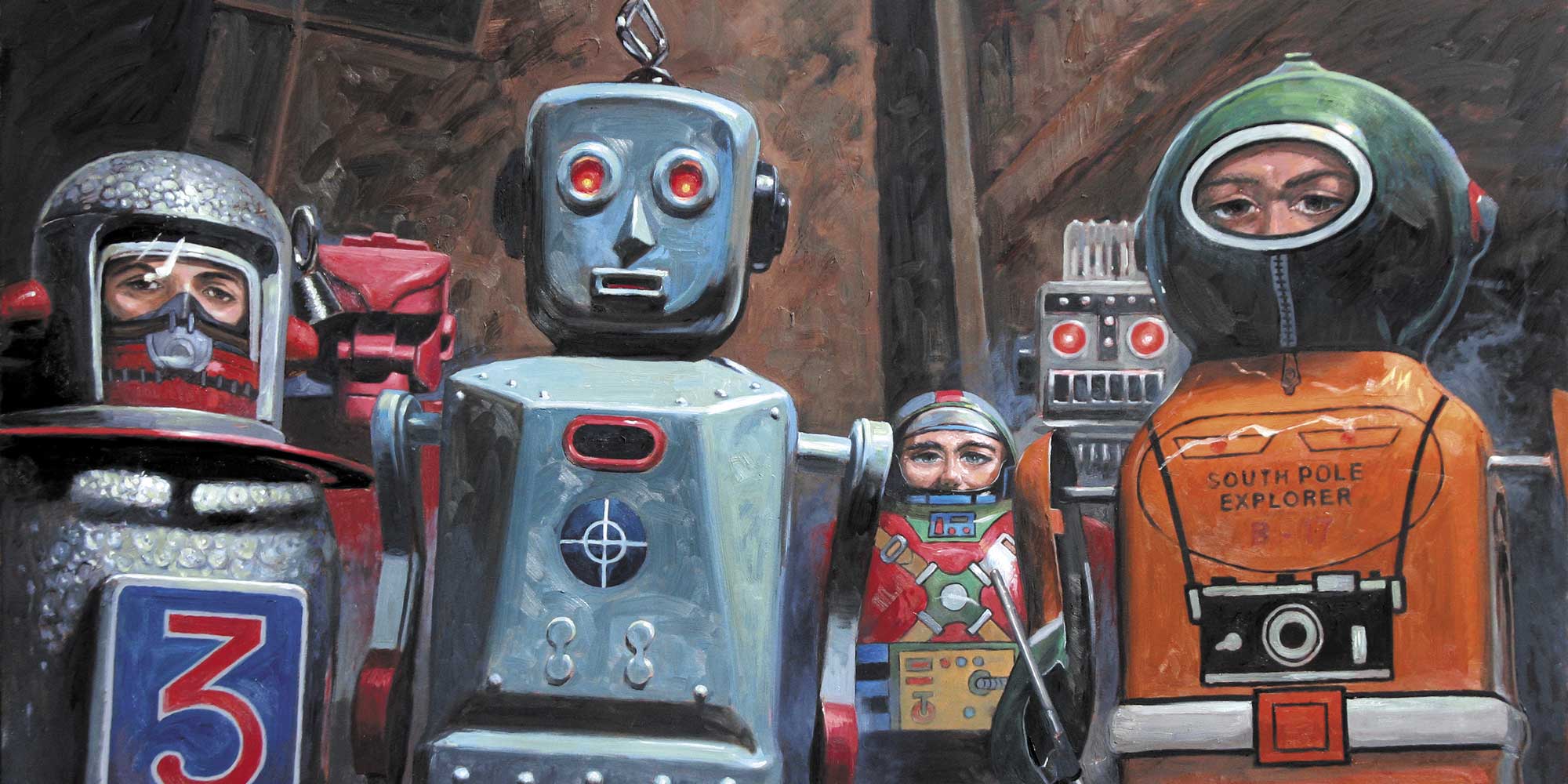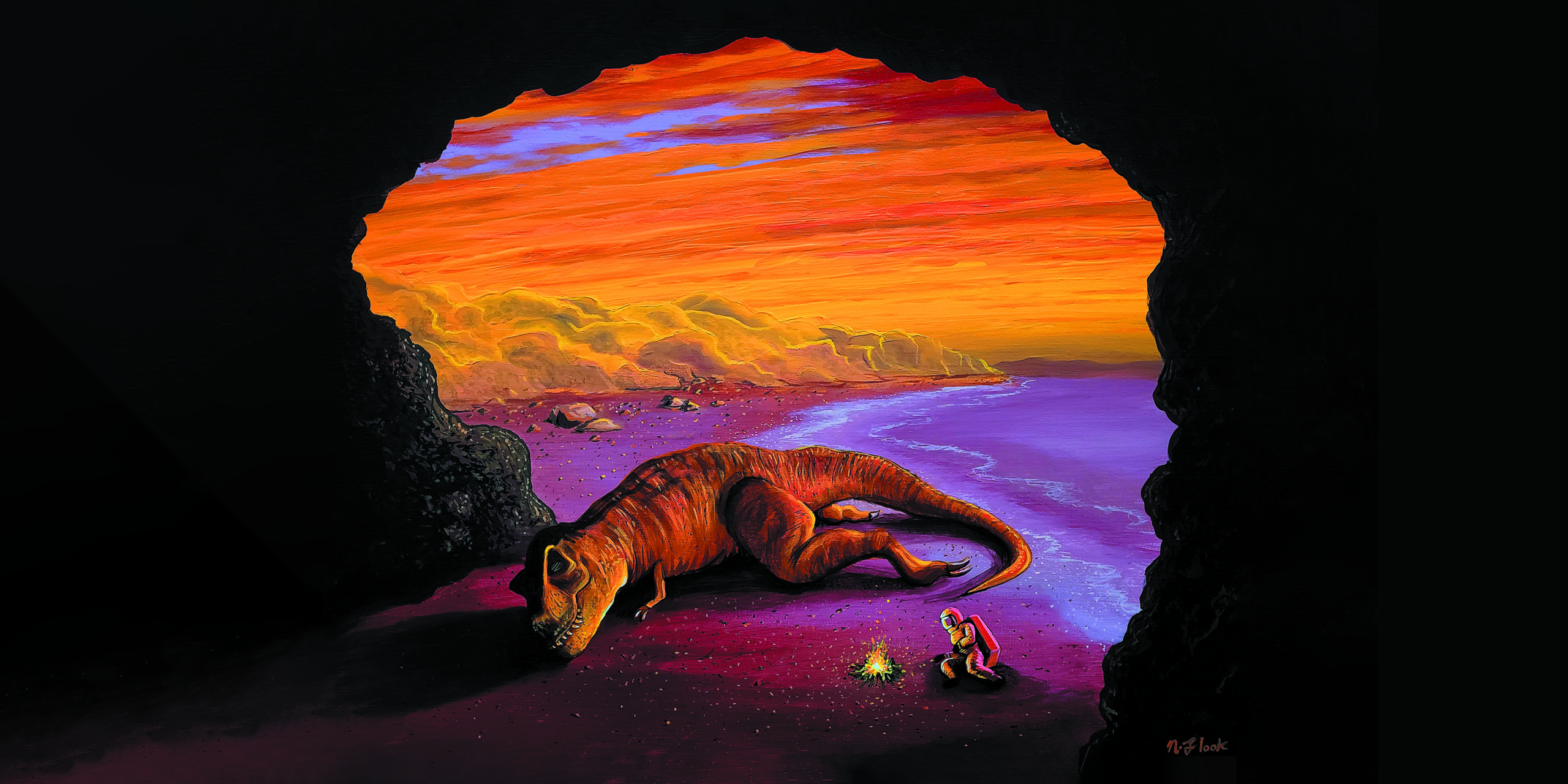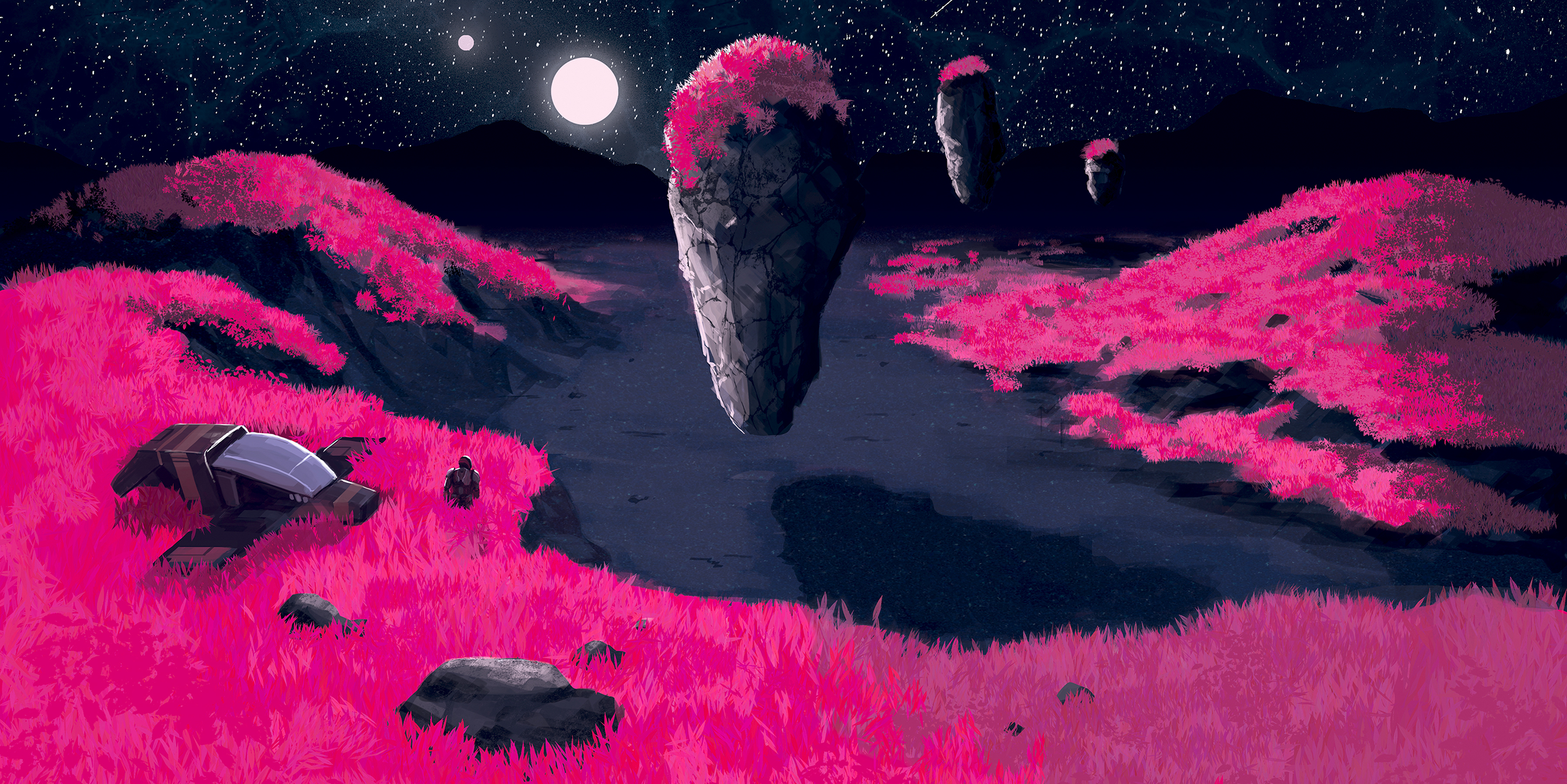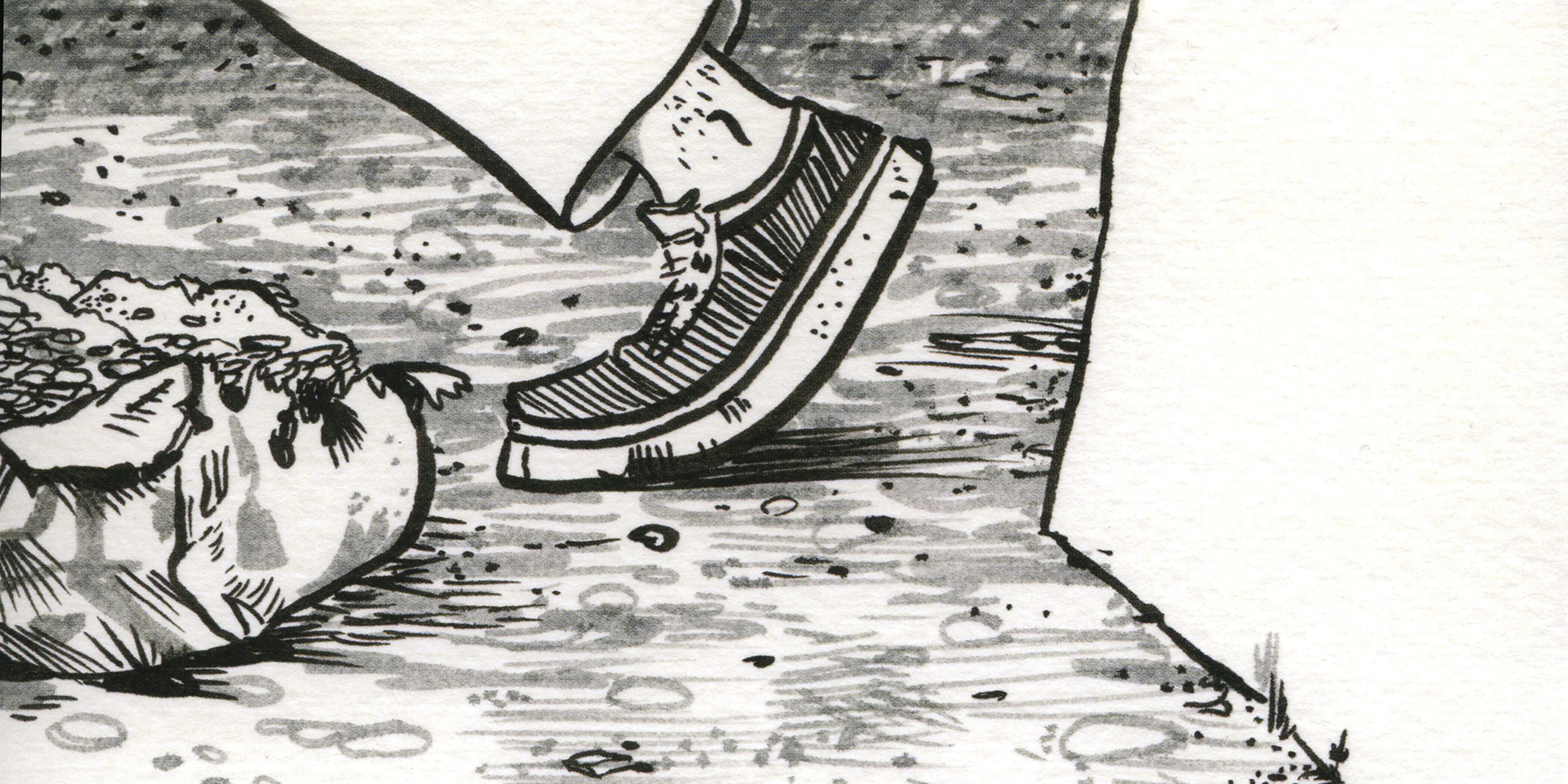 #1_Carousel_JackEstenssoro_bk_careers
#1b_carousel_EricJoyner_Fetch_107
#1c_PeterKornowski_CabinVist_Bestof096
#1d_KarateKat_RayYoungChu
#1e_LandSeaSkyBirdies_JonnyDeStefano
#1f_VividCrimson_JonnyDeStefano
#1g_TechnologyWatchesOverUs_Mark Mothersbaugh_097
#1c_PeterKornowski_CrashLanding_087
#4_Groundhog-1988-Anaconda_DerekKnierim
#5_JashTracey_SharkInTheCity_077_May2020
#7_NickFlook_Rex and Relaxation_087
#8_DerekKnierim_PlanetALandscape_2
#9_MarkMothersbaugh_FromThePostCardDiaries_Untitled_015
THE ZOROS AND THE ZELDAS
BY JOEL TAGERT W/ART BY JACK ESTENSSORO
What the fuck are you?
Uh, I'm the person taking your money and giving you your food? 
Are you even human? Why aren't your lips moving when you talk?
Is that really relevant?
What do you mean, is it relevant? What the fuck?!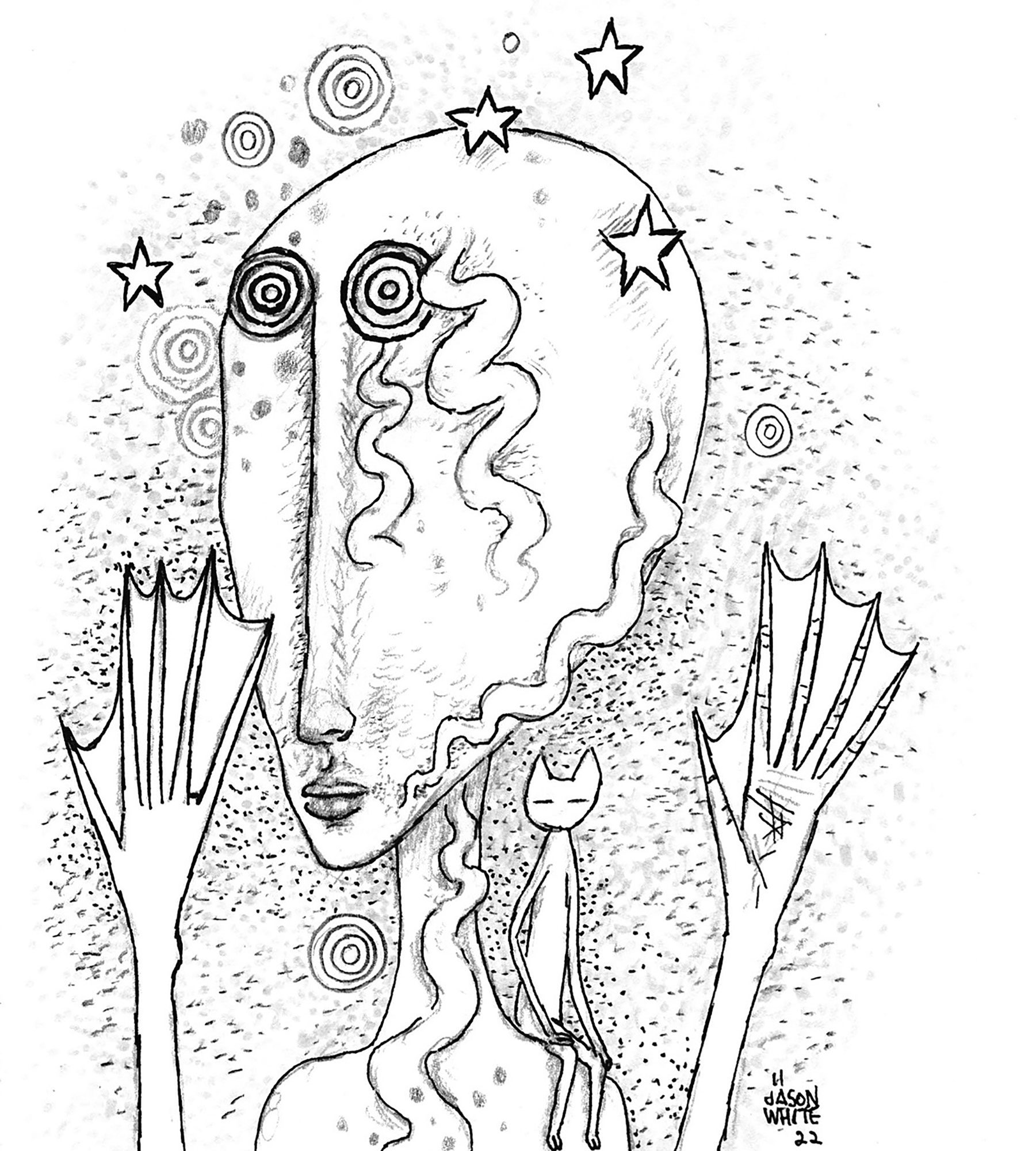 Some years ago — never mind how long precisely — having little or no money in my purse, and nothing particular to interest me on shore, I thought I would sail about and see a motherfucking polyficial chimeric spectacle that I would call a mermaid and the crew of my ship would continue to believe was mostly a very lonely affinity for dolphins.
Call me Fishmael.

CHECK IT OUT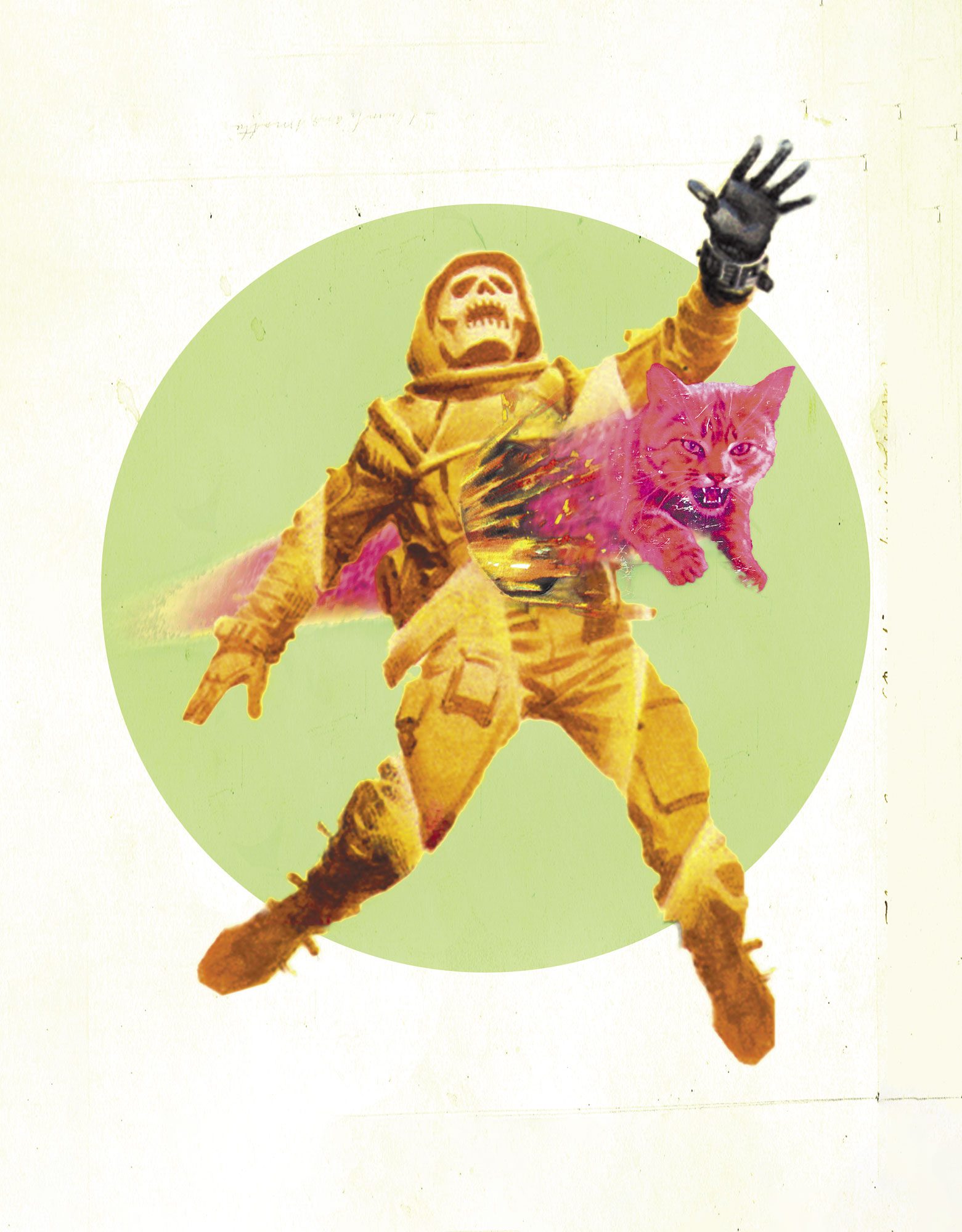 Moon Patrol is a Northern California-based artist. Taking themes including '80s cartoons and video games, classic pulp illustrations, and comic book narratives, Moon Patrol remixes these many and varied cues using a collage technique he compares to "Kid Koala's turntable albums, and in part by William Burroughs' cut-up technique." See more of his work on Instagram and snag prints at Outré Gallery.

CHECK IT OUT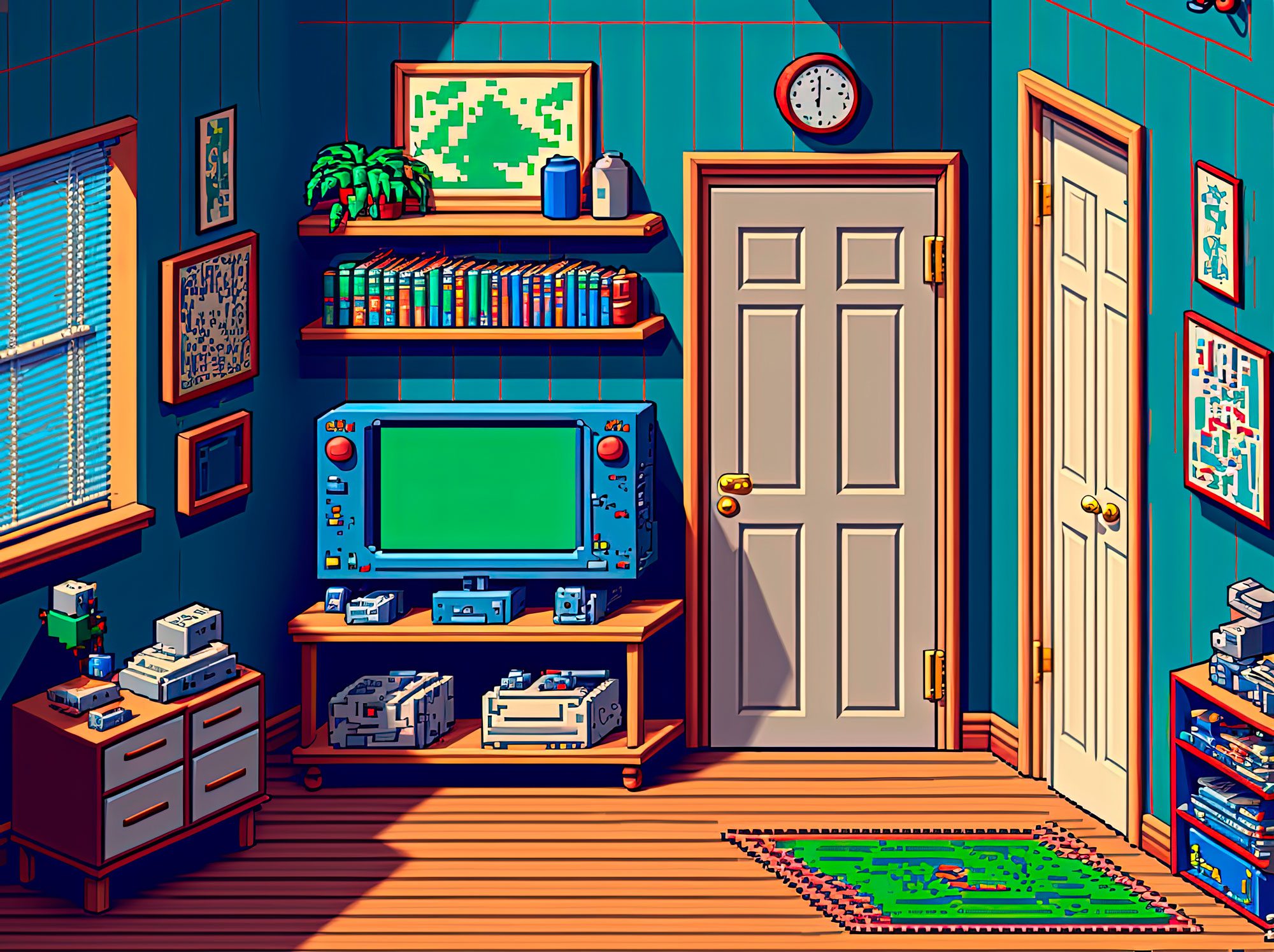 Who among us is strong enough to resist the mighty pull of BuzzFeed? Even if you aren't interested in endless quizzes to see which Disney cartoon character you might be, their culling of Reddit forums that relate to everyday frustrations entice even the most media-weary of us — myself included. Petty work grievances, frustrations with the in-laws and gossipy shit about troublesome neighbors will always have me clicking into a downward spiral of time obliteration. But the one thing I cannot stand about these articles is the silly headlines they give them. "Does Your BF Have, Like, A Million Red Flags?" "If You Made Cupcakes In RL, What Personality Type Would That Make You?"

CHECK IT OUT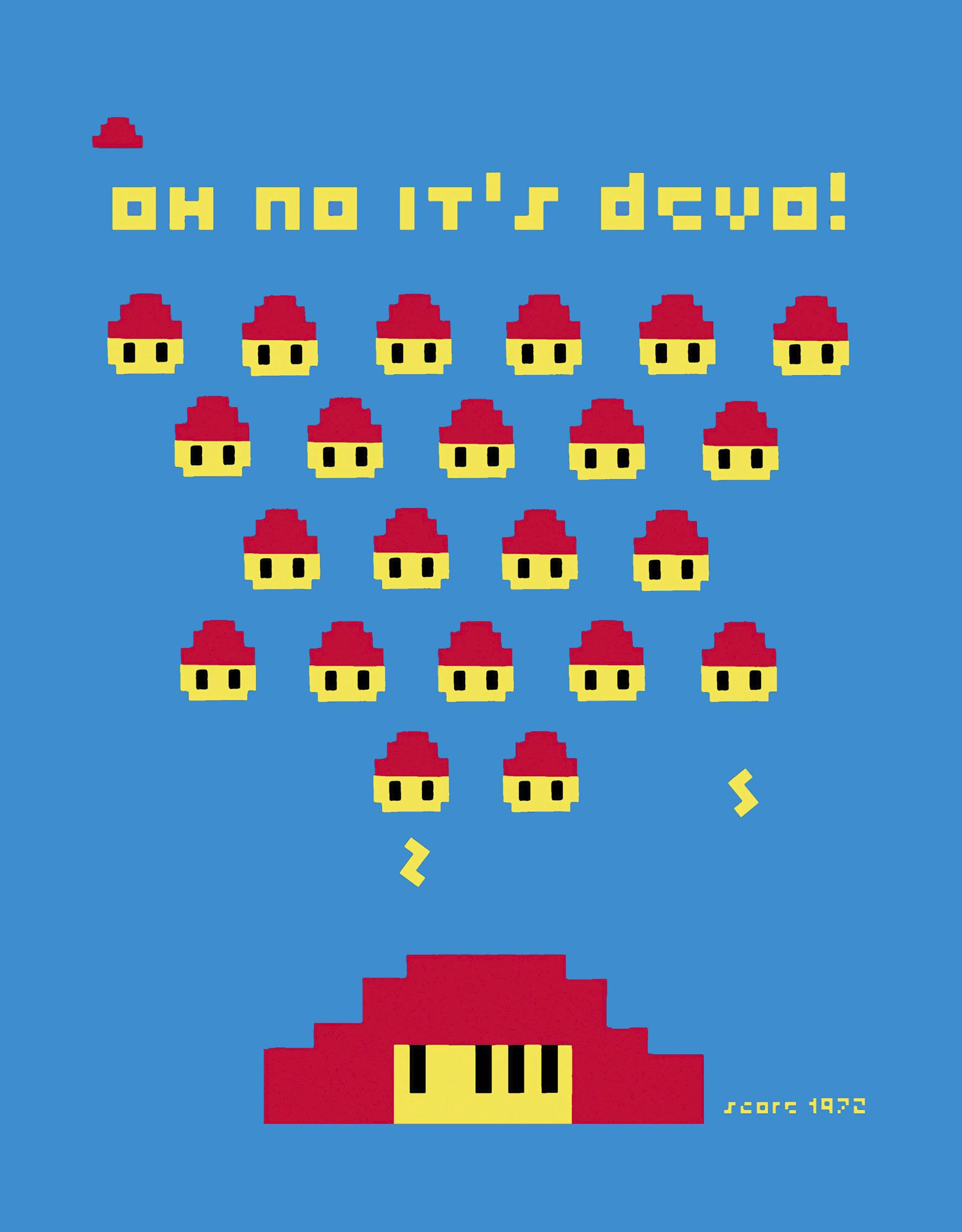 Albuquerque-based Dave Danzara has spent most of his life creating art. Born and raised in California, Dave won a scholarship to Laguna Art Institute of Southern California in 1994. His influences can be found in pop culture, sci-fi, fantasy, film and music. Graphic design and digital collage art have become Dave's passion and signature. Thanks to social media, Dave has attracted the attention of musicians worldwide and has created album artwork for several bands of various genres. From Rio de Janeiro, Brazil, to Los Angeles, California, Dave's art has been featured in many art galleries.

READ MORE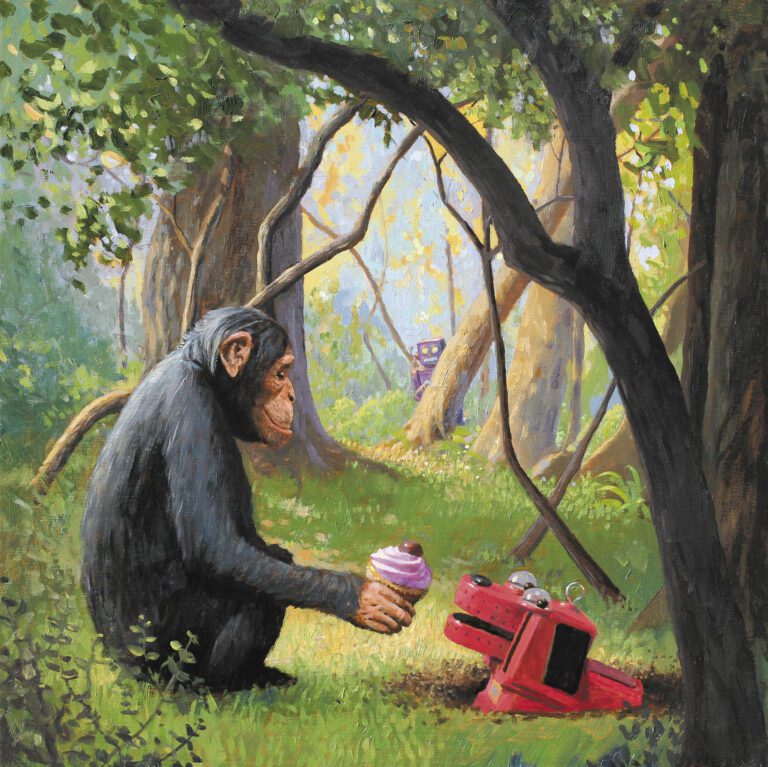 As you may recall from previous dispatches on parallel universe EXL203B, humanity has, rather embarrassingly, perished at the hands of a plant. Without humans around, the earth has since been taken over by all manner of other lively beings. This includes the herbaceous brachiosaur, Dapperton, and his canine companion, Gus, whom you met before. And though this is not their story, I can assure you the two have become good friends. Dapperton helps Gus reach places he never could on his own, and Gus has revealed to Dapperton the wonders of peanut butter.

CHECK IT OUT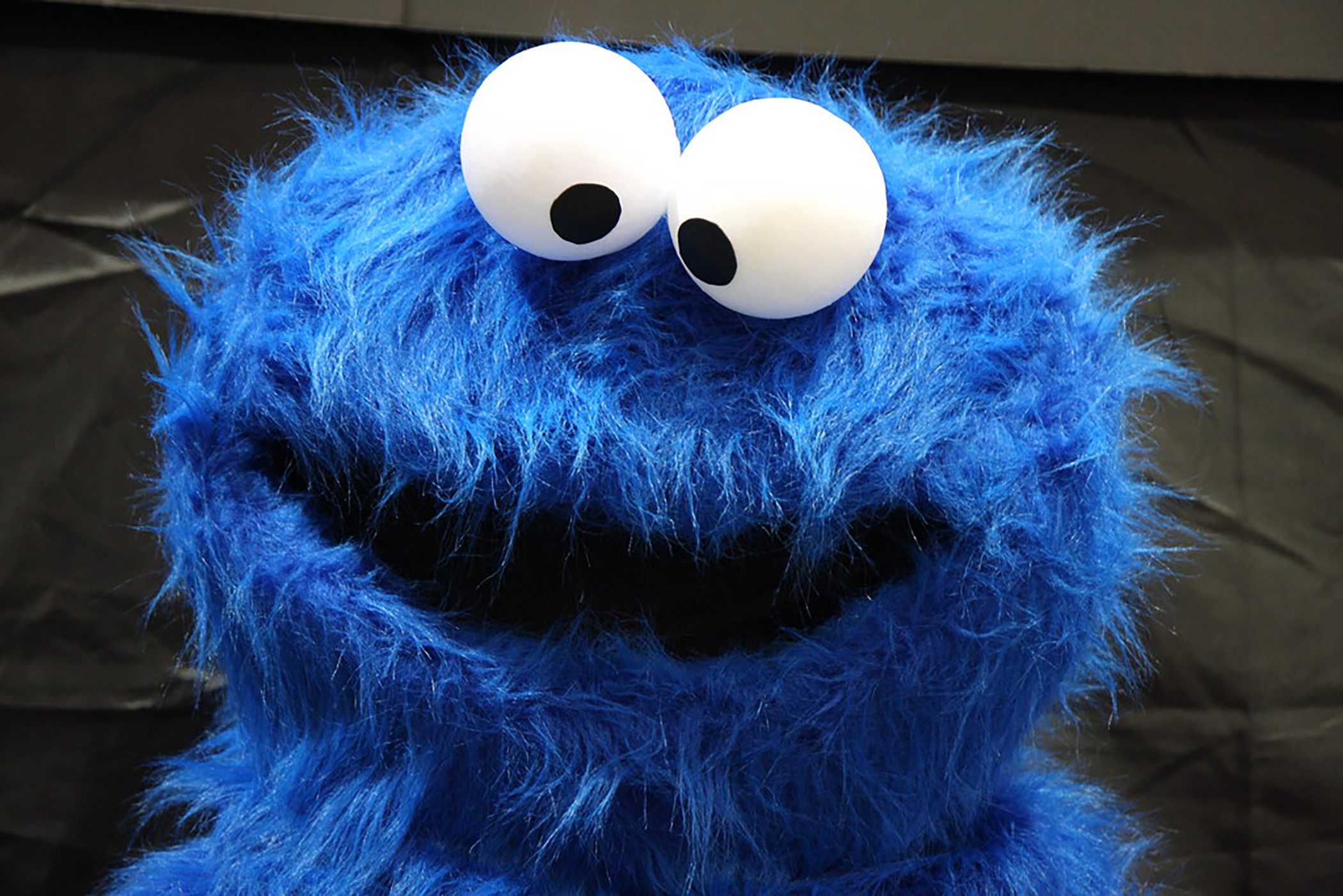 "This is really unnecessary," he said. "I didn't sign up for this."
He rubbed his blue, furry hands against his blue, furry thighs, practically squirming with discomfort.
"See that resistance?" the therapist observed, leveling him with a dispassionate stare over a pair of small, rectangular glasses. "That is precisely why you're here."
God, he hated her voice. It was so stale and unsweet, just like the room surrounding him. Not a sprinkle of fun or color anywhere. He should have known they wouldn't get along when he'd spotted the remnants of her lunch in a trash bin. A salad. Why anyone eats such things was beyond him. He had to get out of here.

CHECK IT OUT
WHAT KIND OF BIRDY ARE YOU?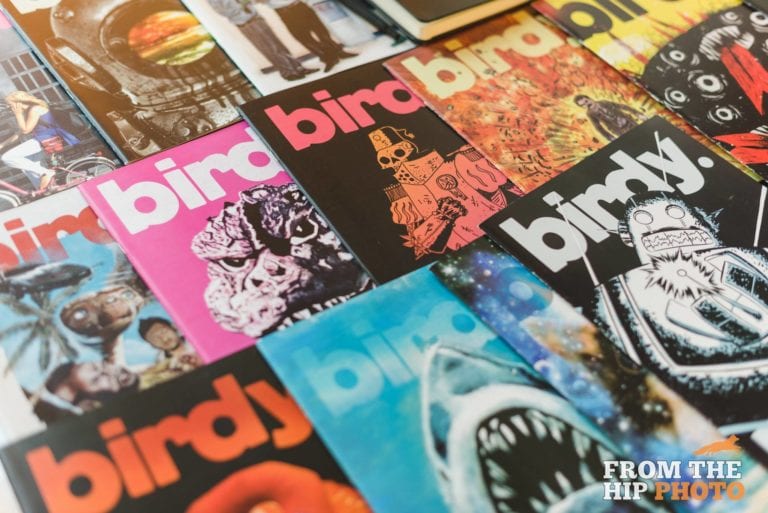 Birdy Magazine is independent work produced by independent artists and writers. Submitted and served up fresh for you. We produce a beautiful, highly-collectible printed book every month as a love letter to this classic medium and to the creators whose works we feature.
CAROUSEL ARTIST CREDITS:

Jack Estenssoro, bk.com_careers, Issue 111, March 2023  //  Ali Hoff, untitled | Issue 104, August 2022  //  Eric Joyner, Fetch, Issue 107, November  2022 // Peter Kornowski, Cabin Visit, Issue 096, December, 2021  //  Ray Young Chu, Karate Kat | Issue 007, July 2014  //  Jonny DeStefano, Land Sea Sky | Issue 063, March 2019  //  Jonny DeStefano, Vivid Crimson | Issue 047, November 2017  //  Mark Mothersbaugh, Technology Watches Over Us | Issue 097, January 2022  //  Peter Kornowski, Crash Landing | Issue 087, March 2021  // Krysti Joméi photo  //  Derek Knierim, Groundhog 1988 Anaconda | Issue 066, June 2019  // Jash Tracey, Shark In The City | Issue 077, May 2020  //  Eric Joyner, Escapees | Issue 101,  May 2022  //  Nick Flook, Rex and Relaxation | Issue 087, March 2021  //  Derek Knierim, Planet A Landscape | Issue 067, July 2019  //  Mark Mothersbaugh, From the Postcard Diaries Untitled | Issue 015, March 2015