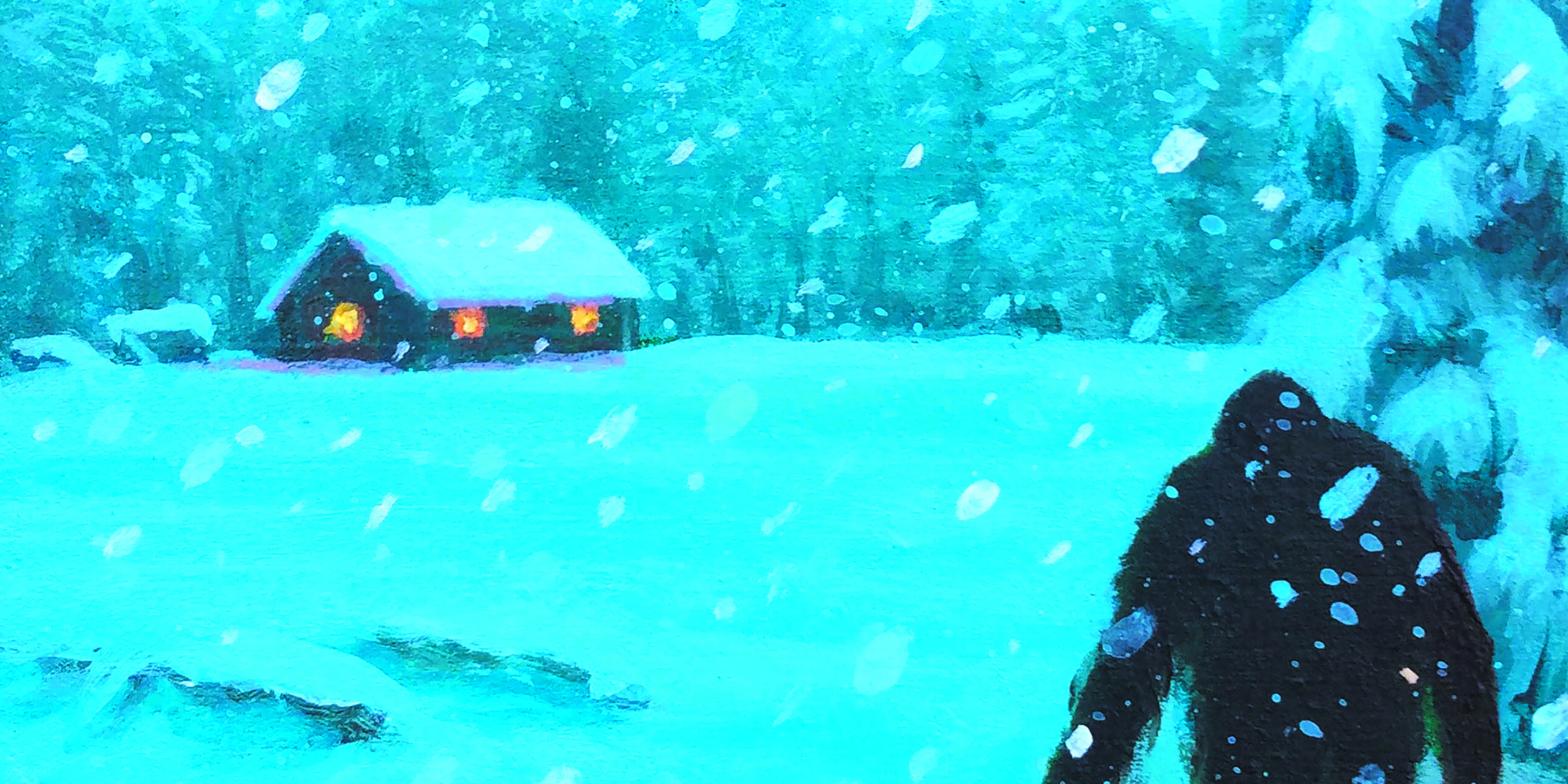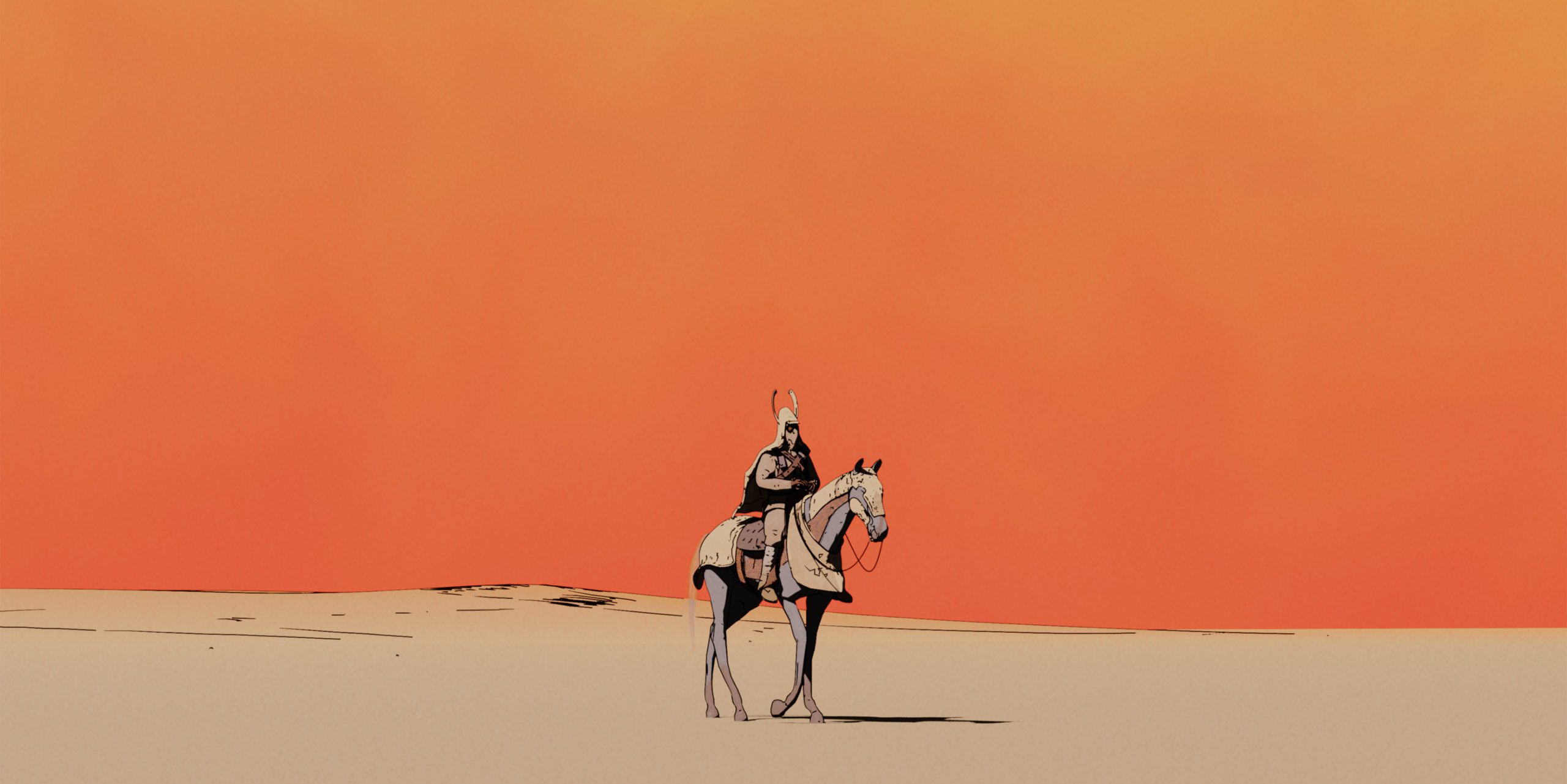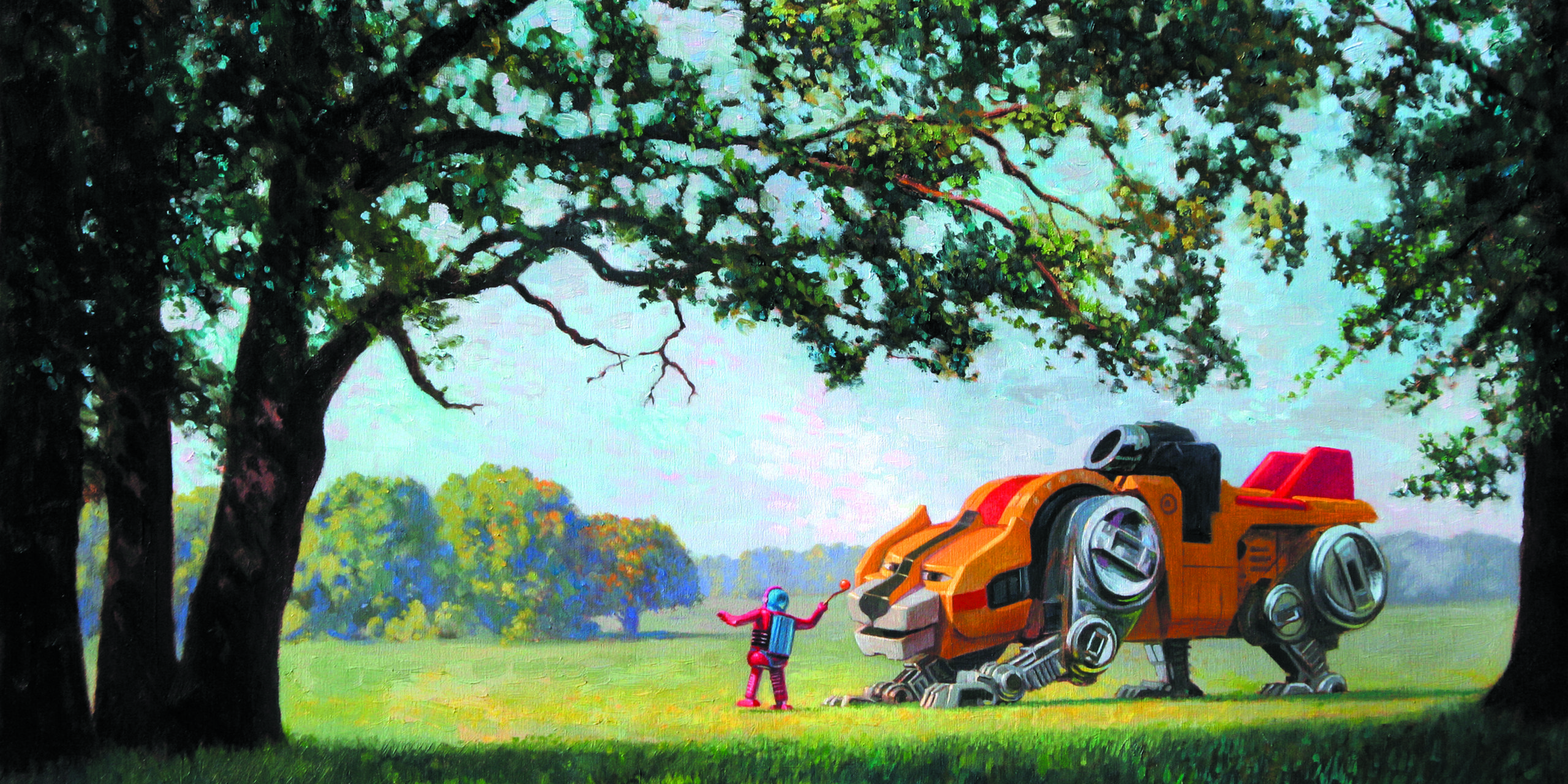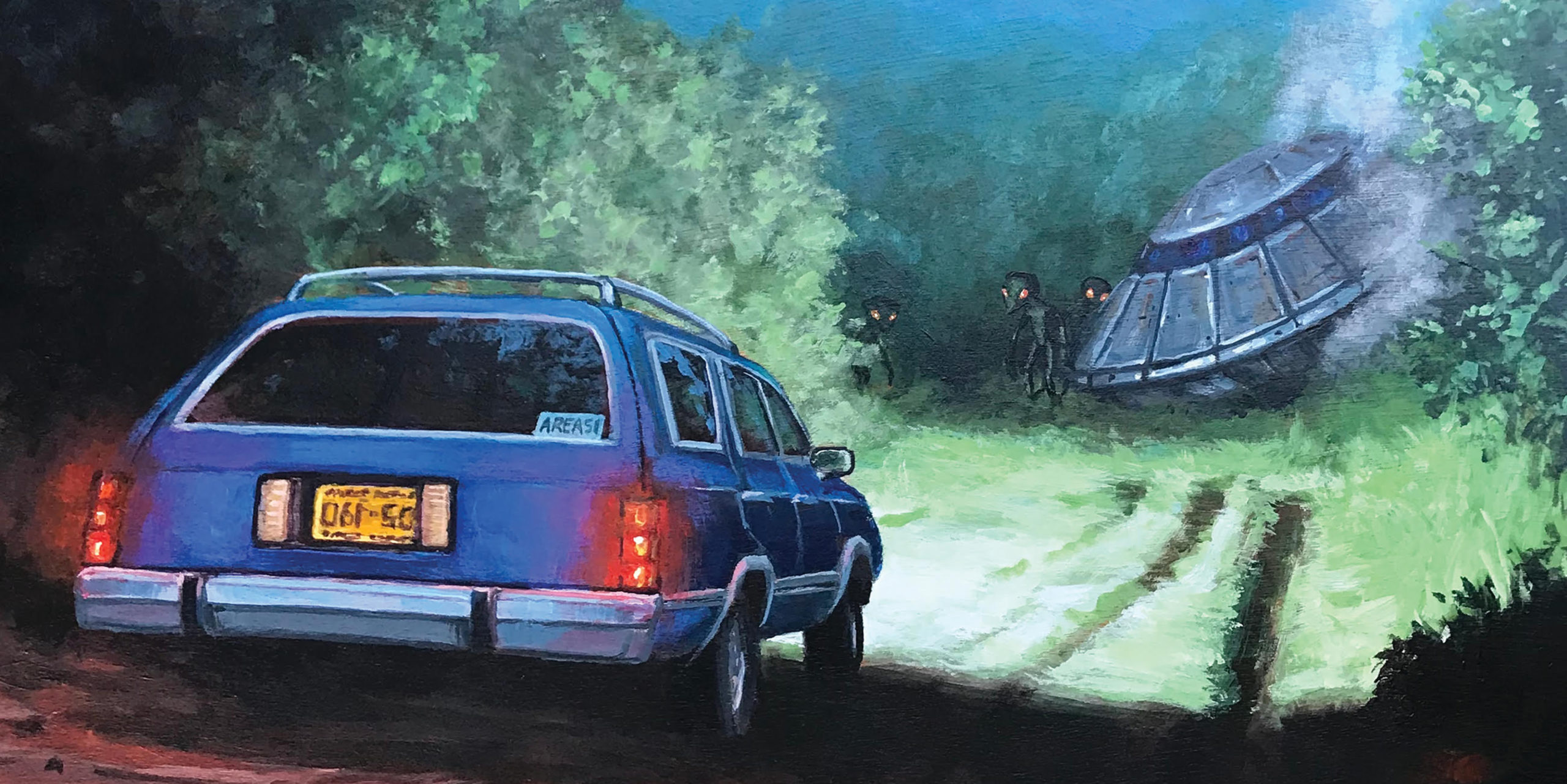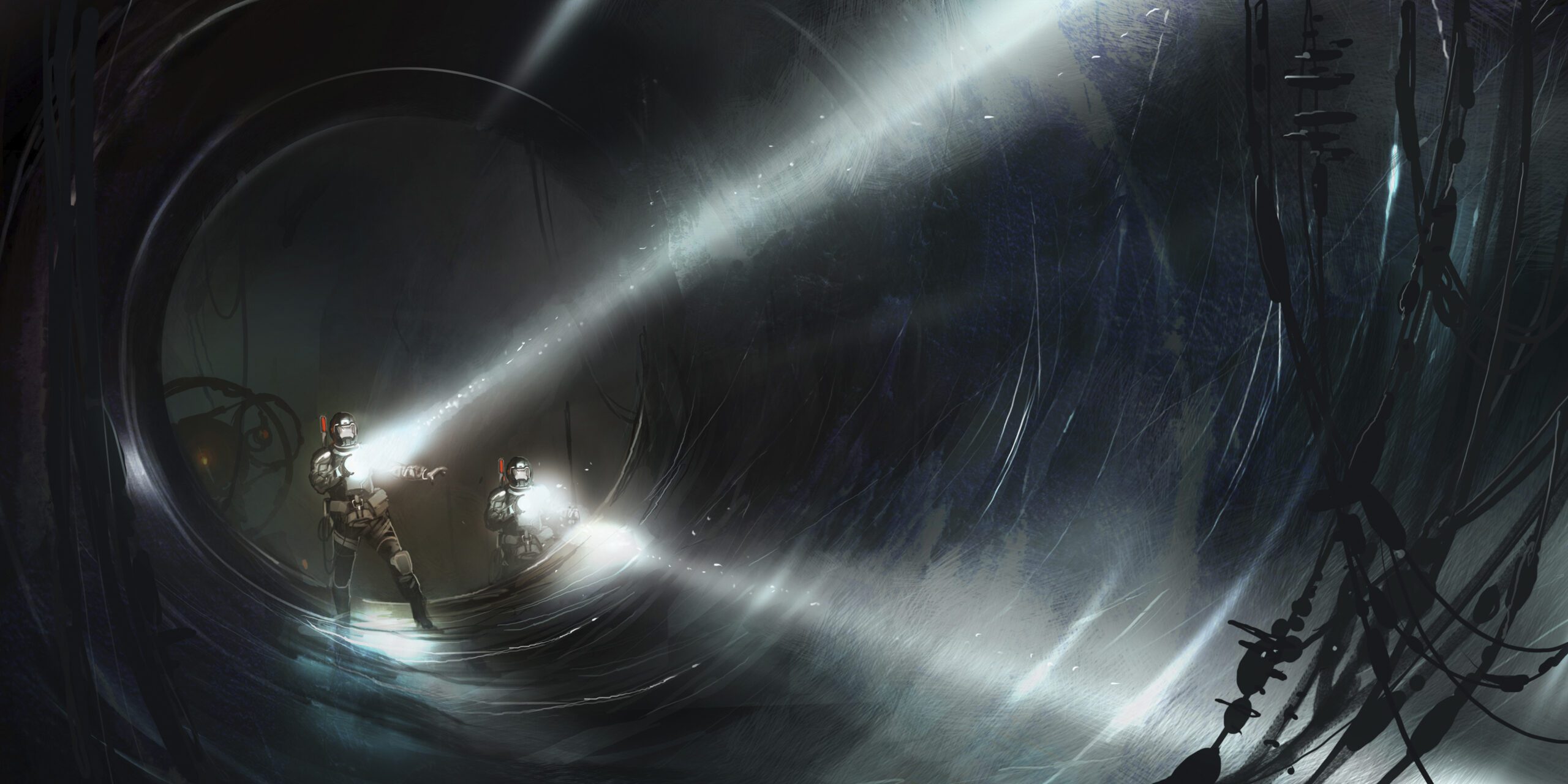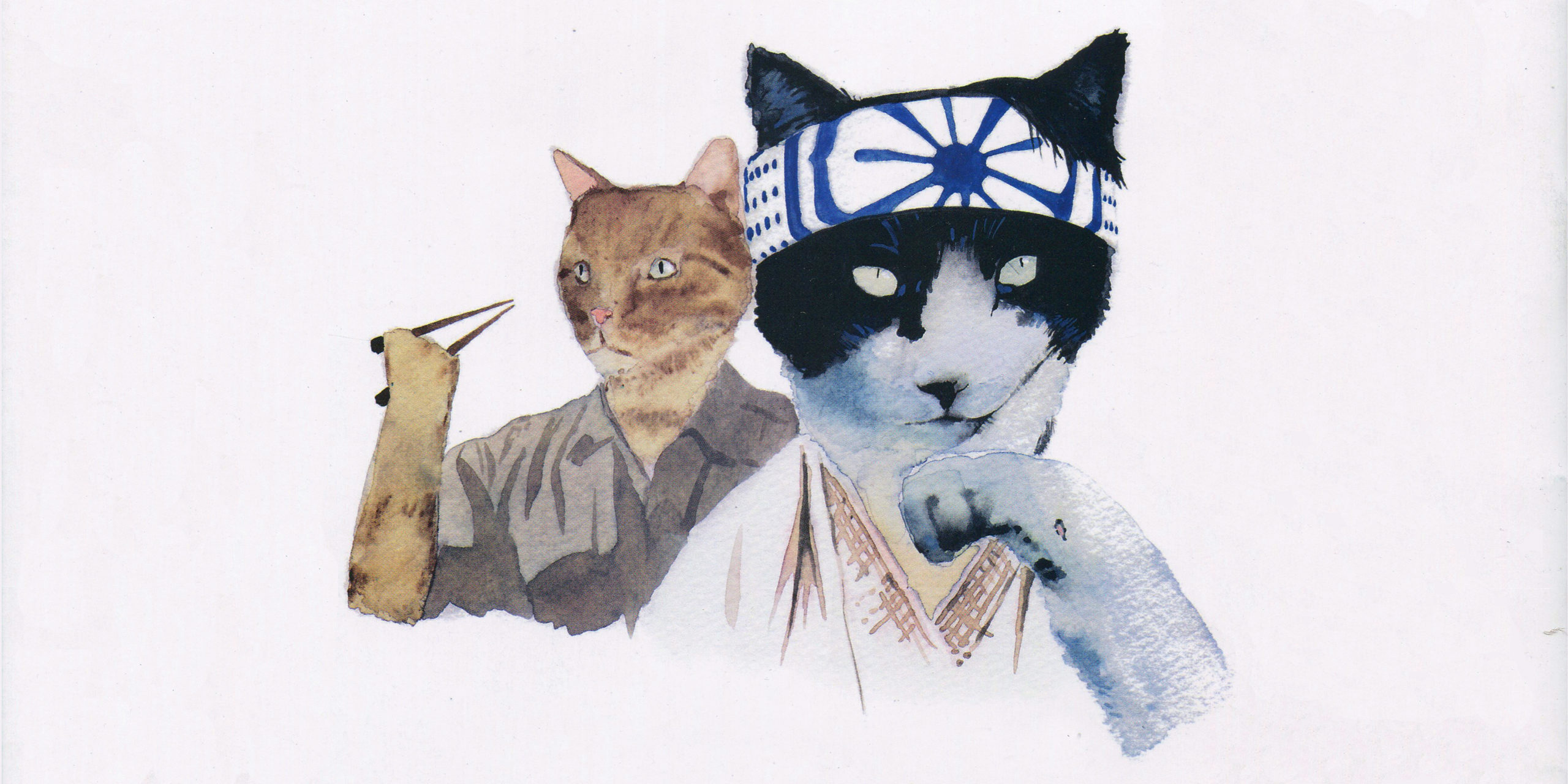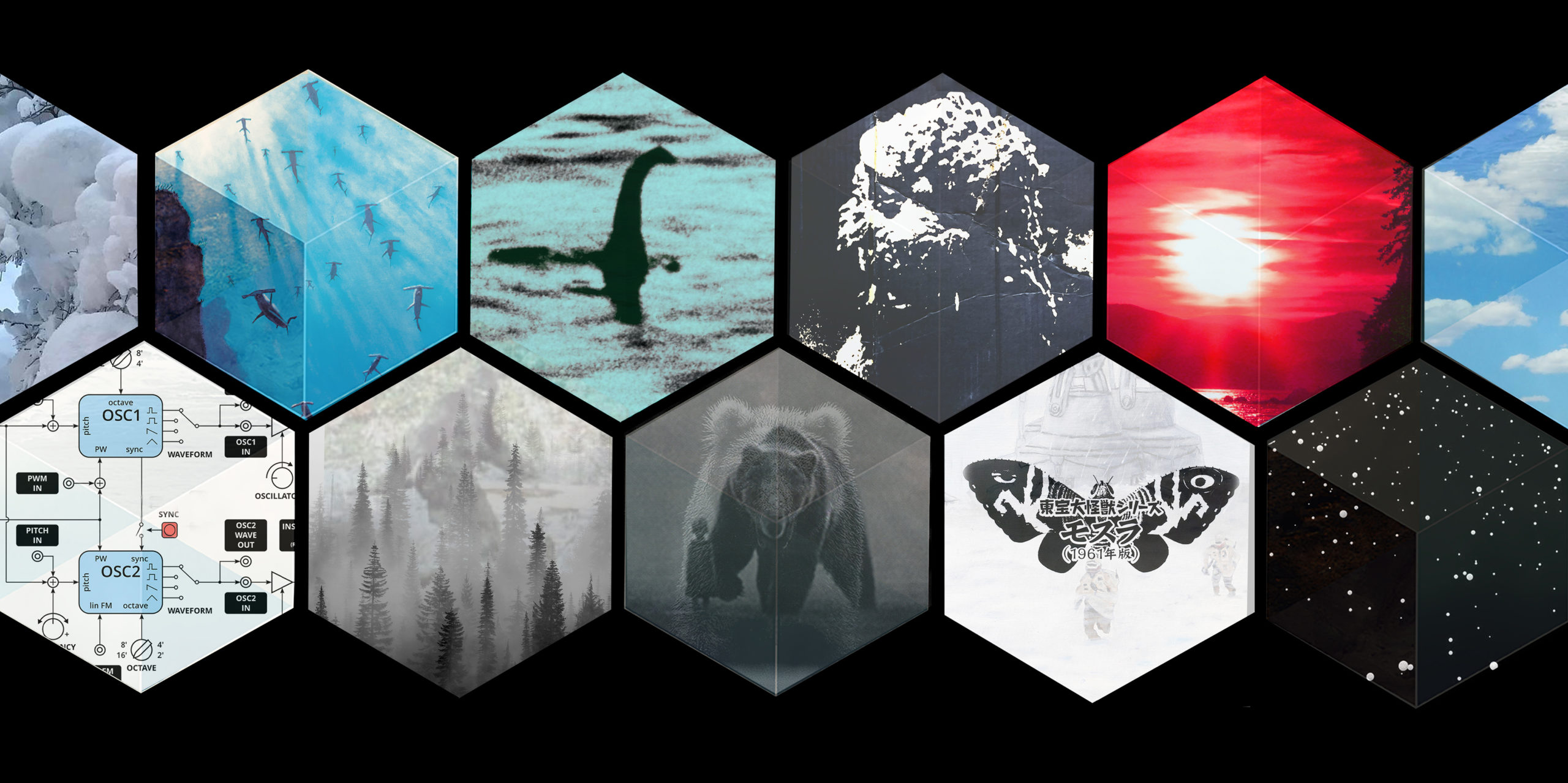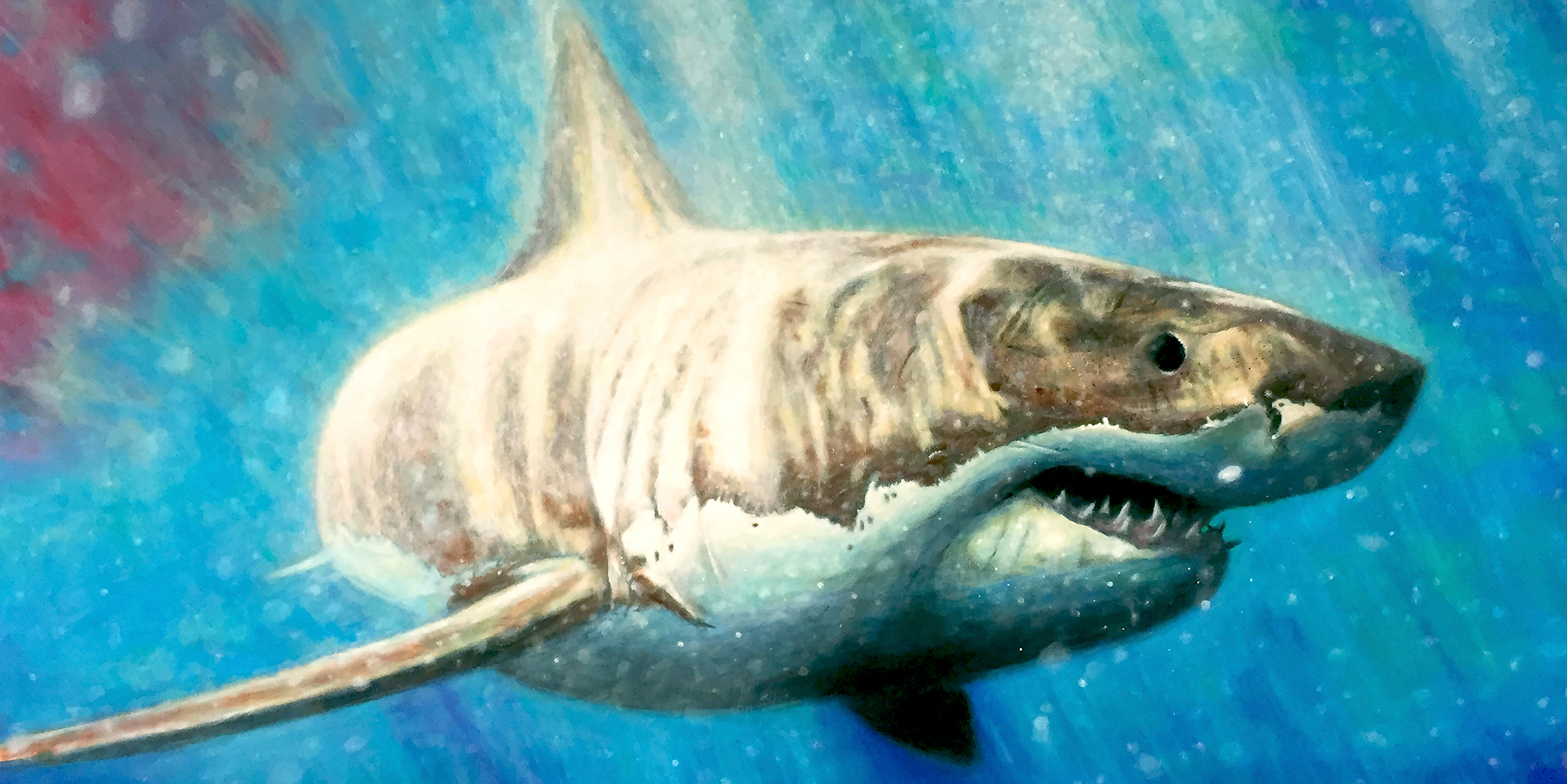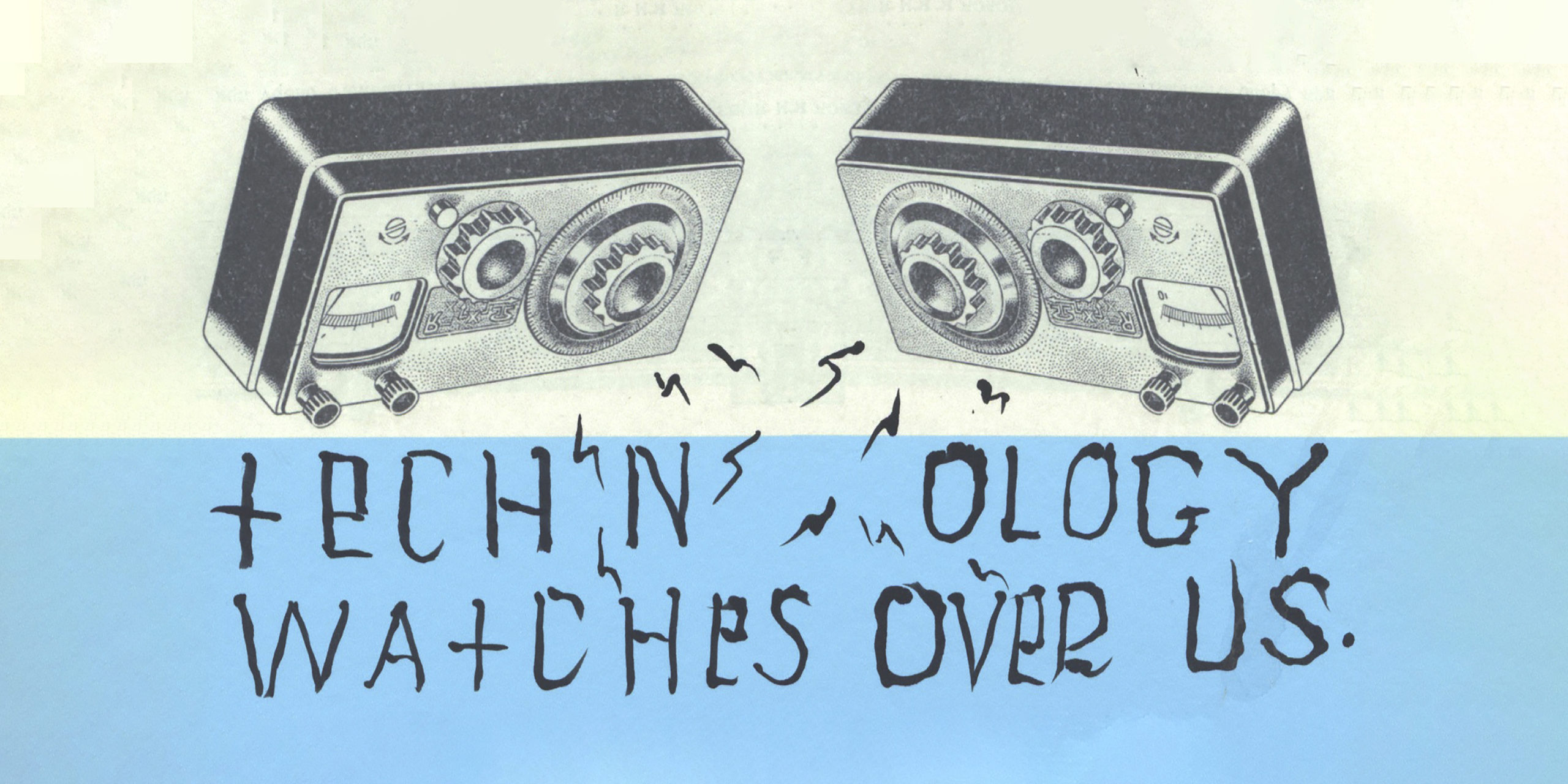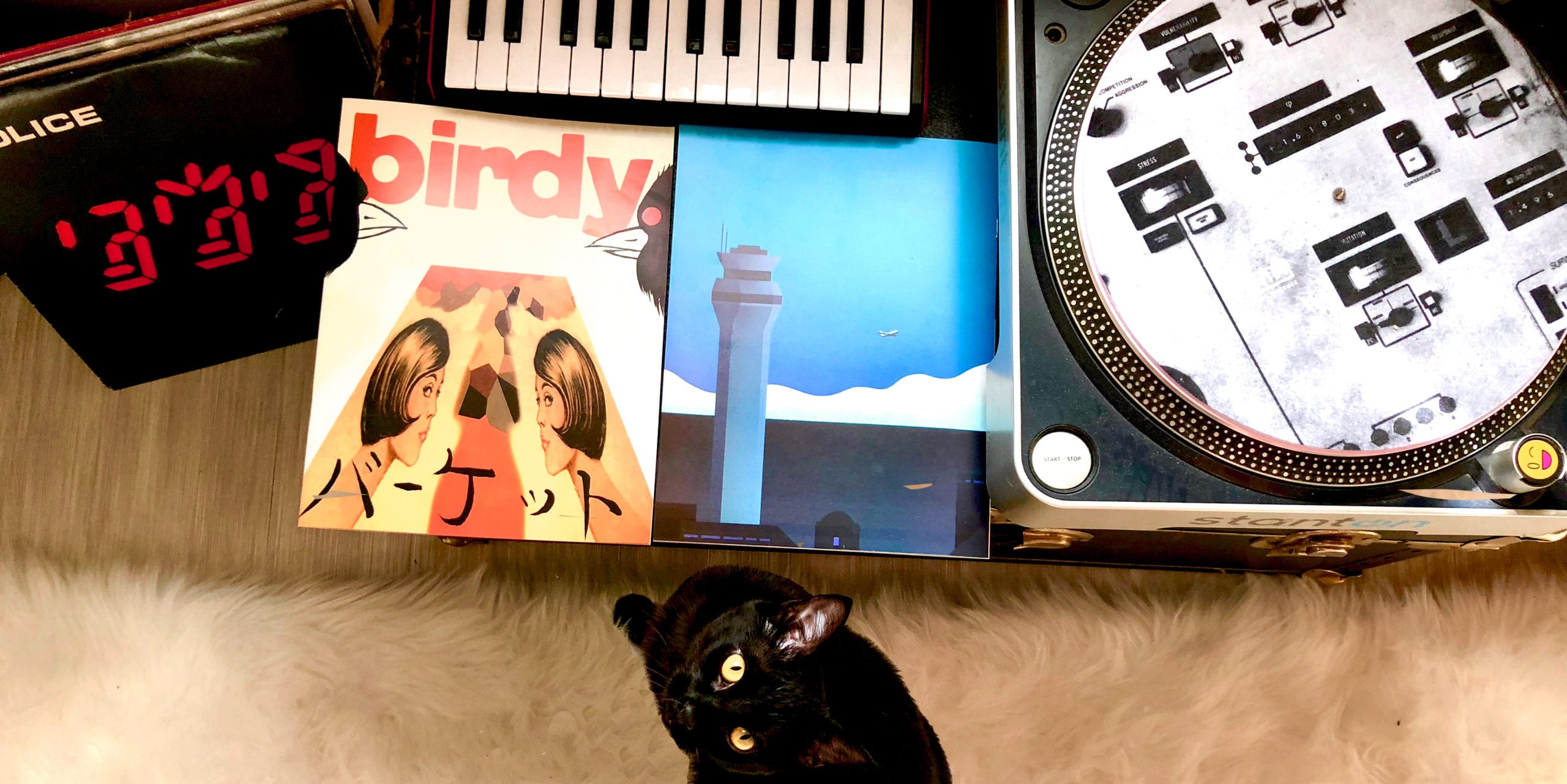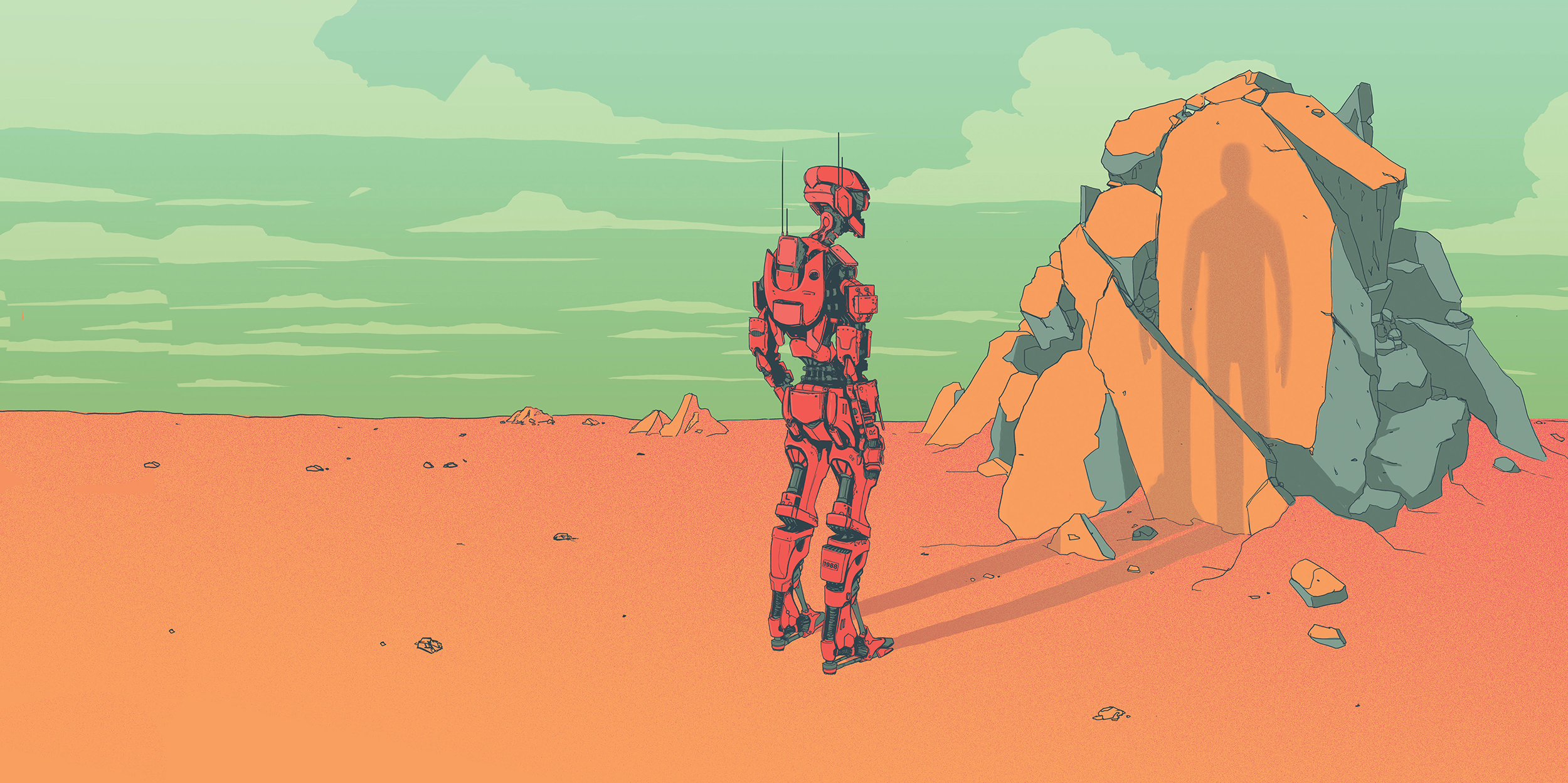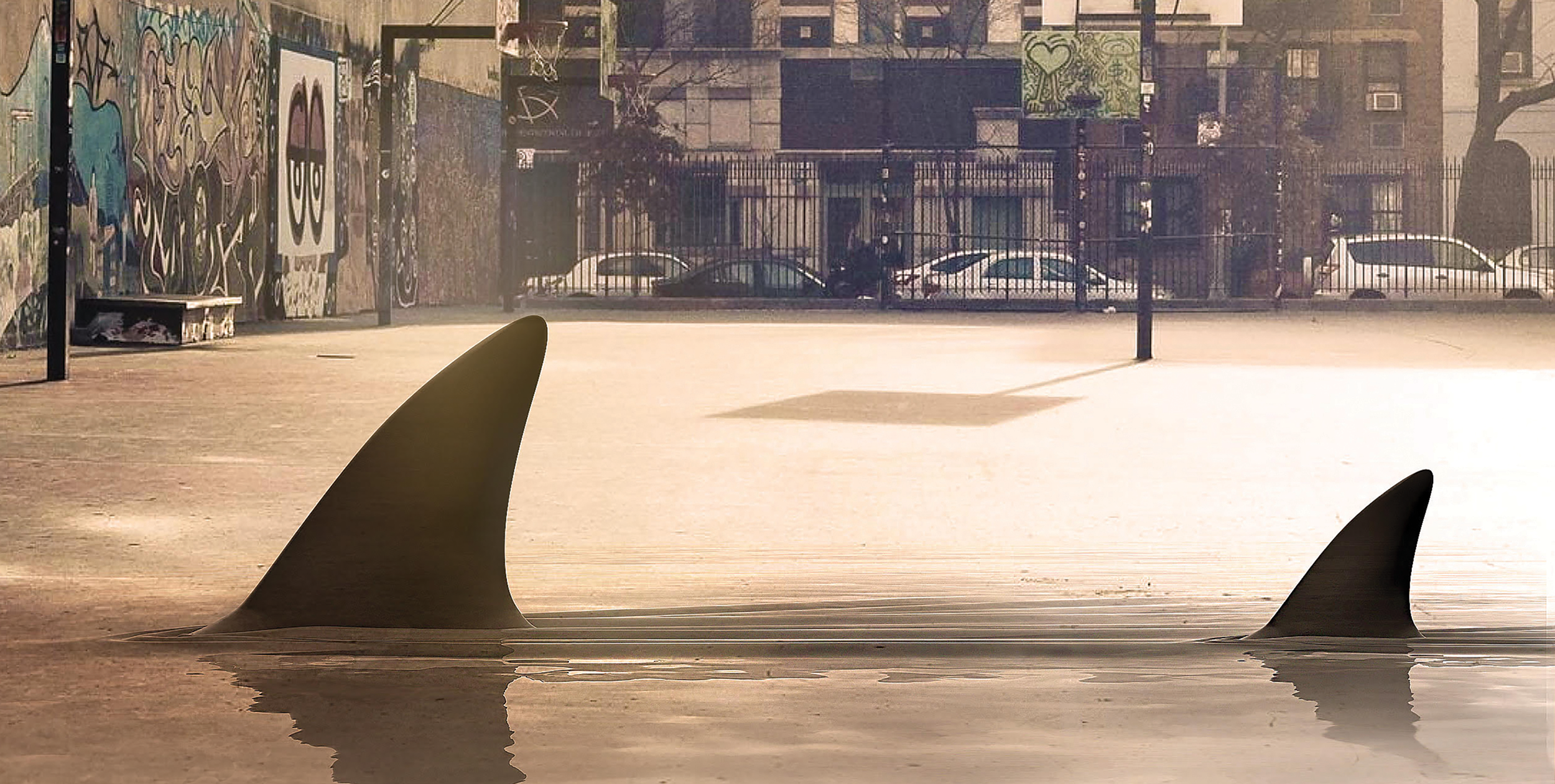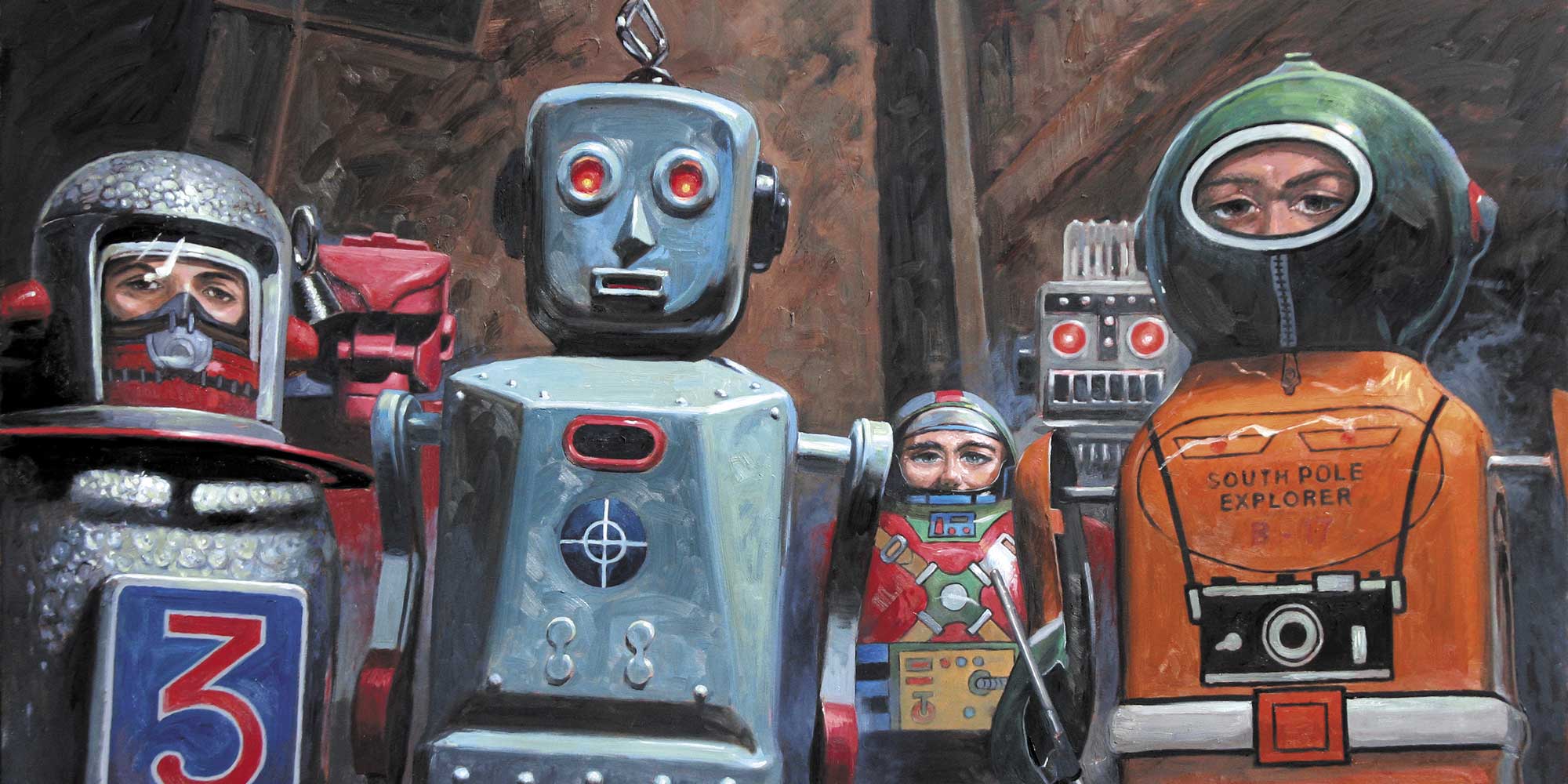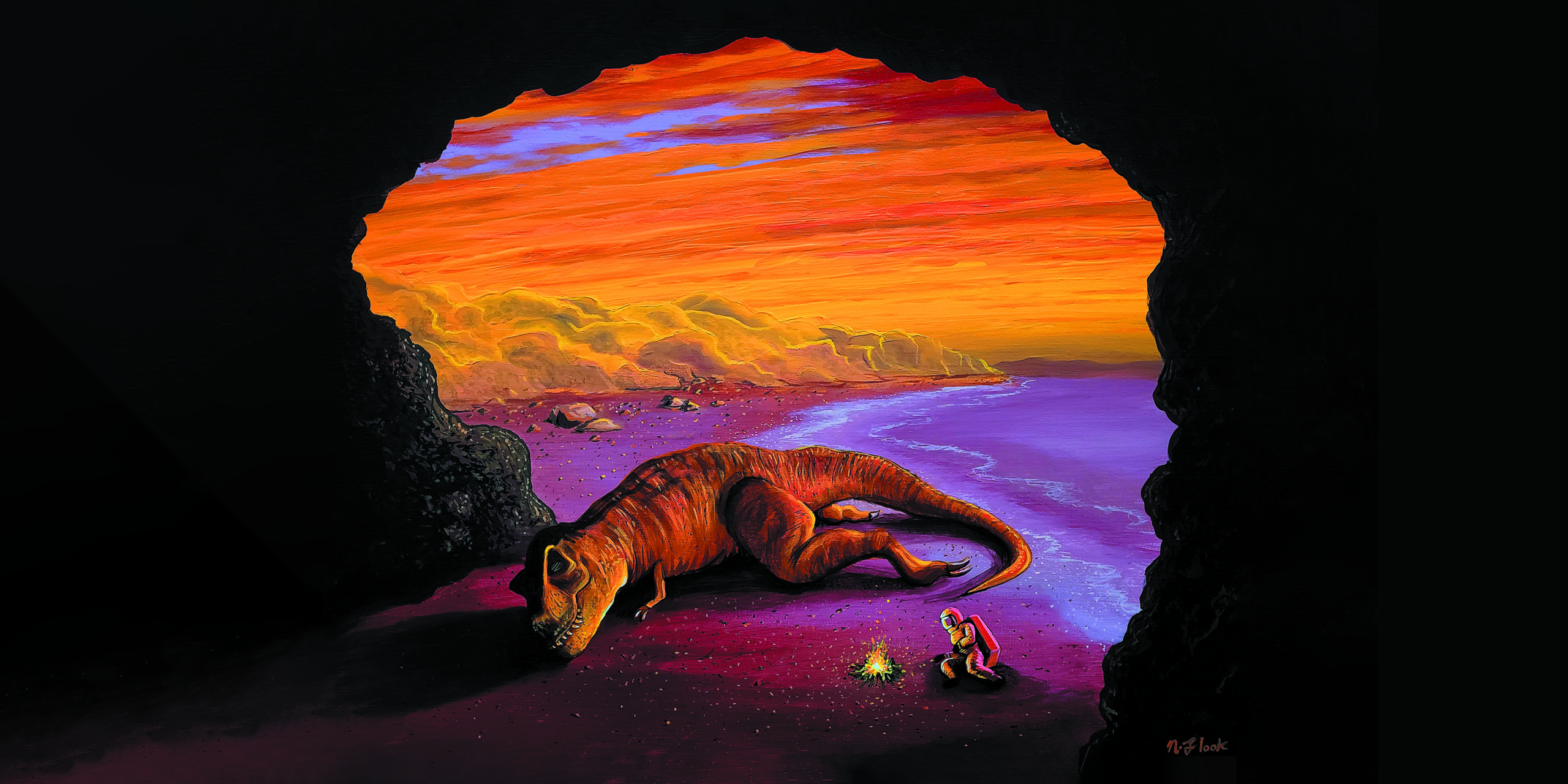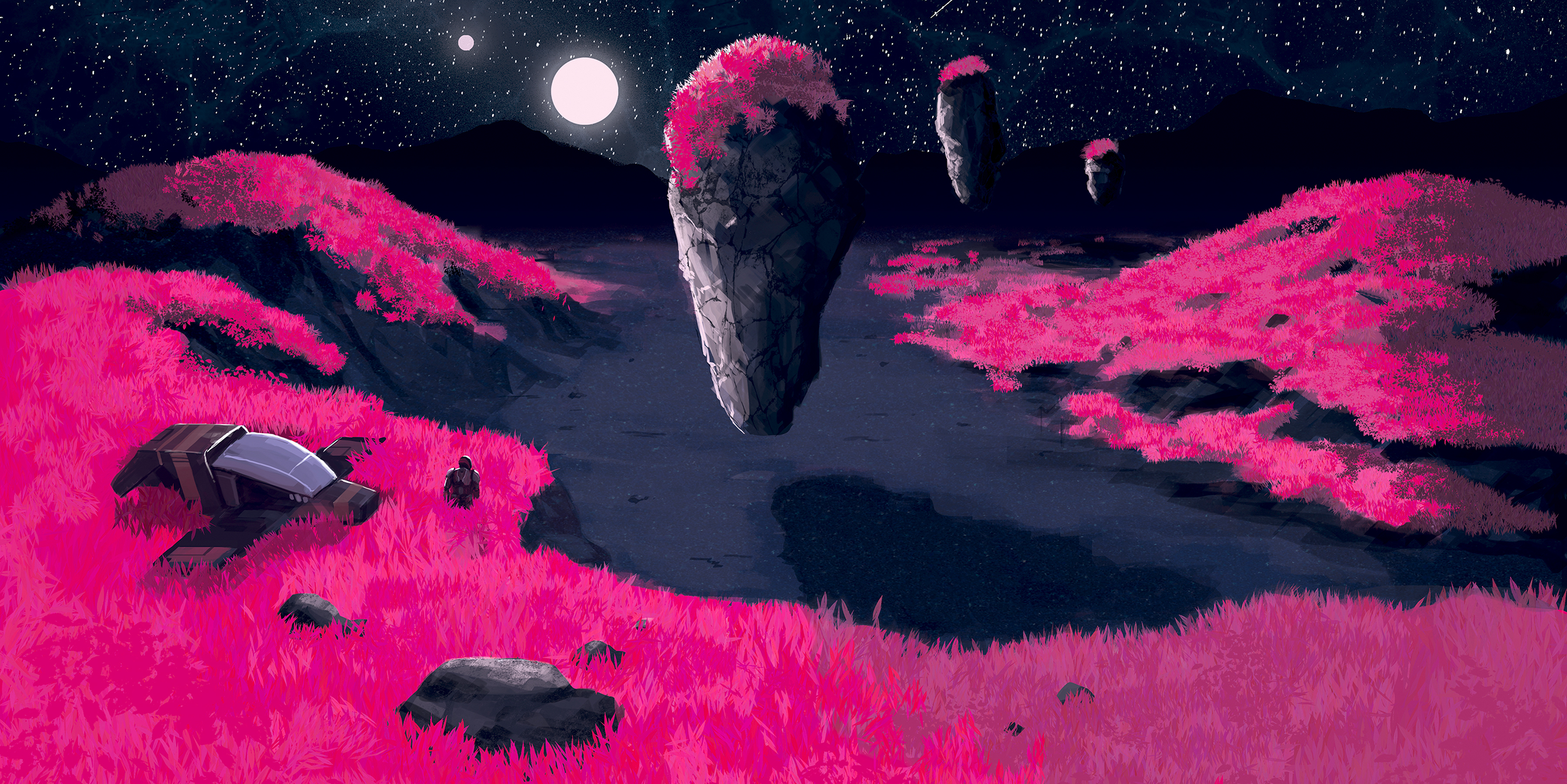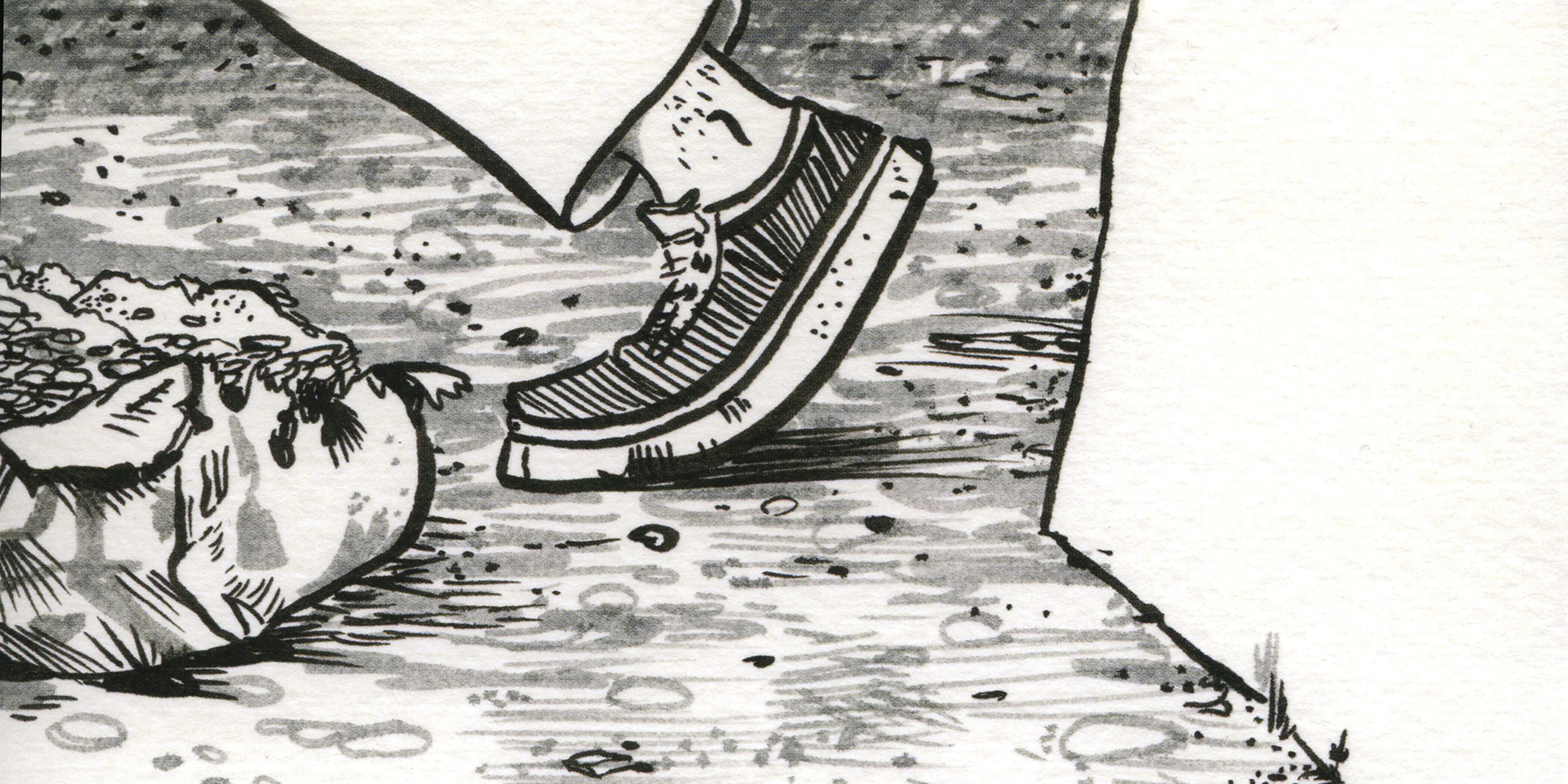 #1_PeterKornowski_CabinVist_Bestof096
#1a_carousel_EricJoyner_Fetch_107
#1c_PeterKornowski_CrashLanding_087
#1c-unioverse_Alien Engineering_04 copy
#1d_KarateKat_RayYoungChu
#1e_LandSeaSkyBirdies_JonnyDeStefano
#1f_VividCrimson_JonnyDeStefano
#1g_TechnologyWatchesOverUs_Mark Mothersbaugh_097
#4_Groundhog-1988-Anaconda_DerekKnierim
#5_JashTracey_SharkInTheCity_077_May2020
#7_NickFlook_Rex and Relaxation_087
#8_DerekKnierim_PlanetALandscape_2
#9_MarkMothersbaugh_FromThePostCardDiaries_Untitled_015
UNIOVERSE
INTERVIEW W/TONY HARMAN, WYETH RIDGWAY, CHRIS ALBRECHT, & JOSHUA VIOLA
The Unioverse saga begins in the near future when humans have uncovered an ancient technology that can instantly transport your consciousness across the universe. New planets, civilizations, and alien life forms are all connected in the blink of an eye, bringing a deeper meaning to our existence – as well as unforeseen dangers. Who created this technology? What is its true purpose? And will it be our salvation or our ruin?
Launched this year by the spearheading studio, Random Games, a team of gaming and entertainment industry veterans on a mission to empower its community, the Unioverse is not only an epic original sci-fi videogame, but a revolutionary franchise. Community-owned, it reimagines the relationship between developer, gamer and fan through an unheard of model in the industry.
We had the chance to chat with some of the team — Founder/CEO Tony Harman (Donkey Kong Country, Grand Theft Auto), Founder/CTO Wyeth Ridgway (Star Trek, Pirates of the Caribbean), Corporate Communications Chris Albrecht (tech veteran) and Novelization and Comics Creative Director Joshua Viola (Hex Publishers Founder) — about the ever-expanding Unioverse and what this community-owned model will look like.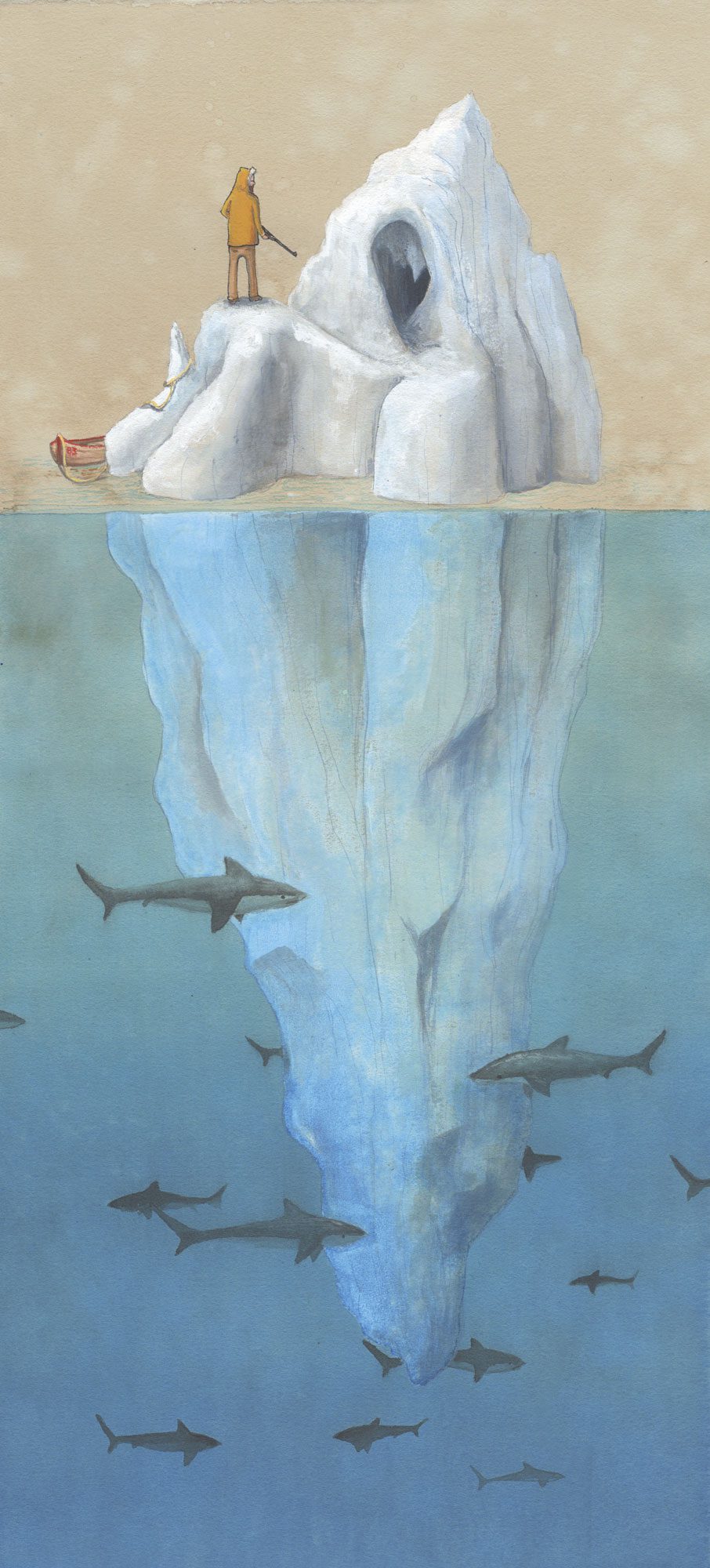 At other Arctic villages the Felix and its crew had been variously greeted with astonishment, alarm or hostility, to be expected in places where the inhabitants had never seen Europeans, much less a schooner. But when Captain John Ross and five other men disembarked from the jolly boat at that unnamed hamlet in Lancaster Sound — so far as anyone knew, the northernmost settlement in the world — they were greeted only by a delegation of four village elders, who through gestures and Felix's translator, Minik, indicated they would prefer that their visitors be on their way.

READ MORE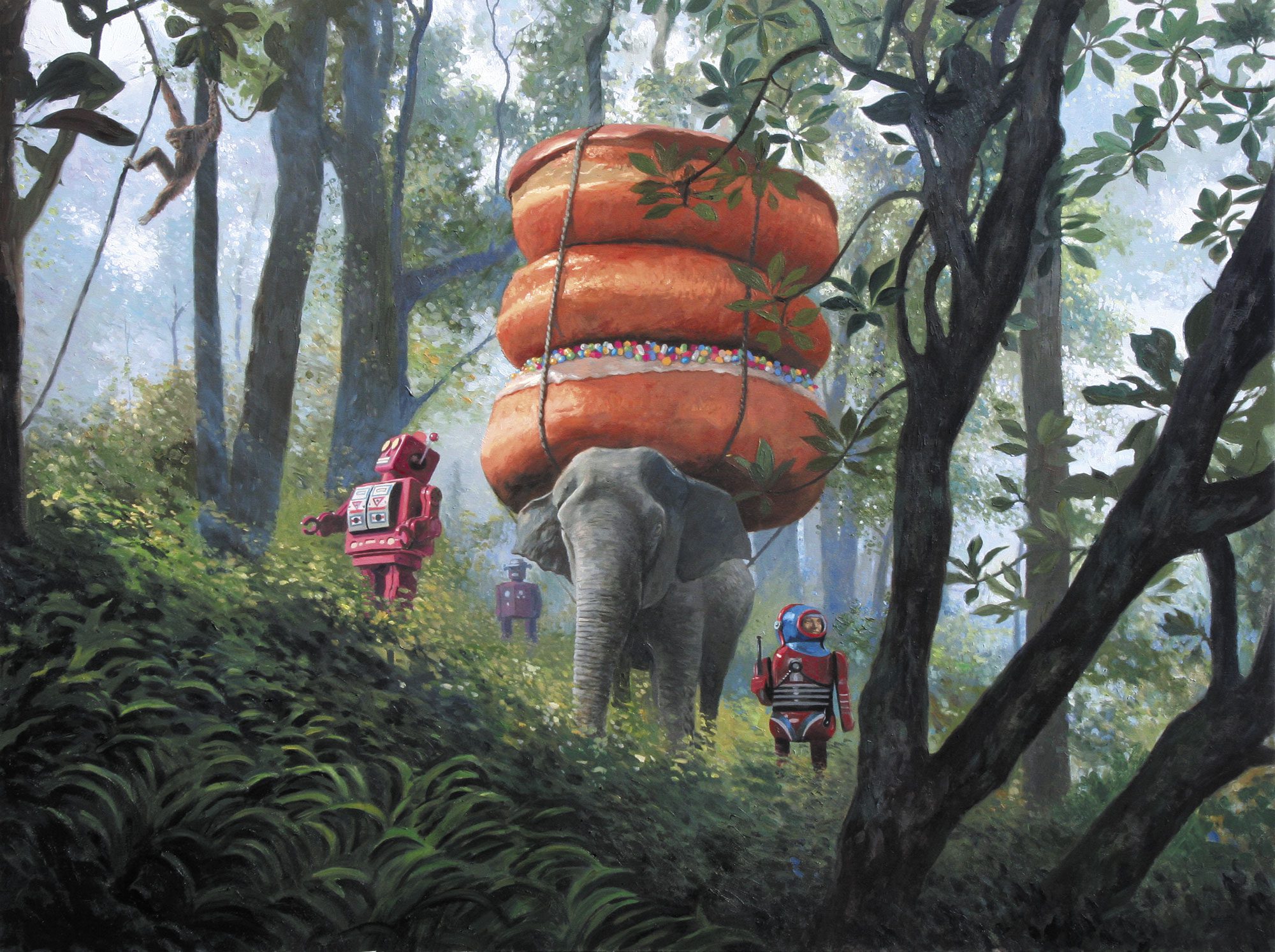 I was born in San Mateo, a suburb of San Francisco. My childhood was fairly uneventful, doing the usual things most kids did, reading comics (mostly Mad, Creepy, Eerie and newspaper comic strips), playing sports, and going to school, as well as drawing and painting. I remember going to a huge Van Gogh exhibit as a child at the De Young in SF (and being very impressed) and taking painting lessons with my older sister at the local recreation center. Sometime in the first grade, classmates and teachers started to take notice of my work and eventually some of my paintings from the fourth grade class, along with some other students work, were chosen for an extended statewide tour.

CHECK IT OUT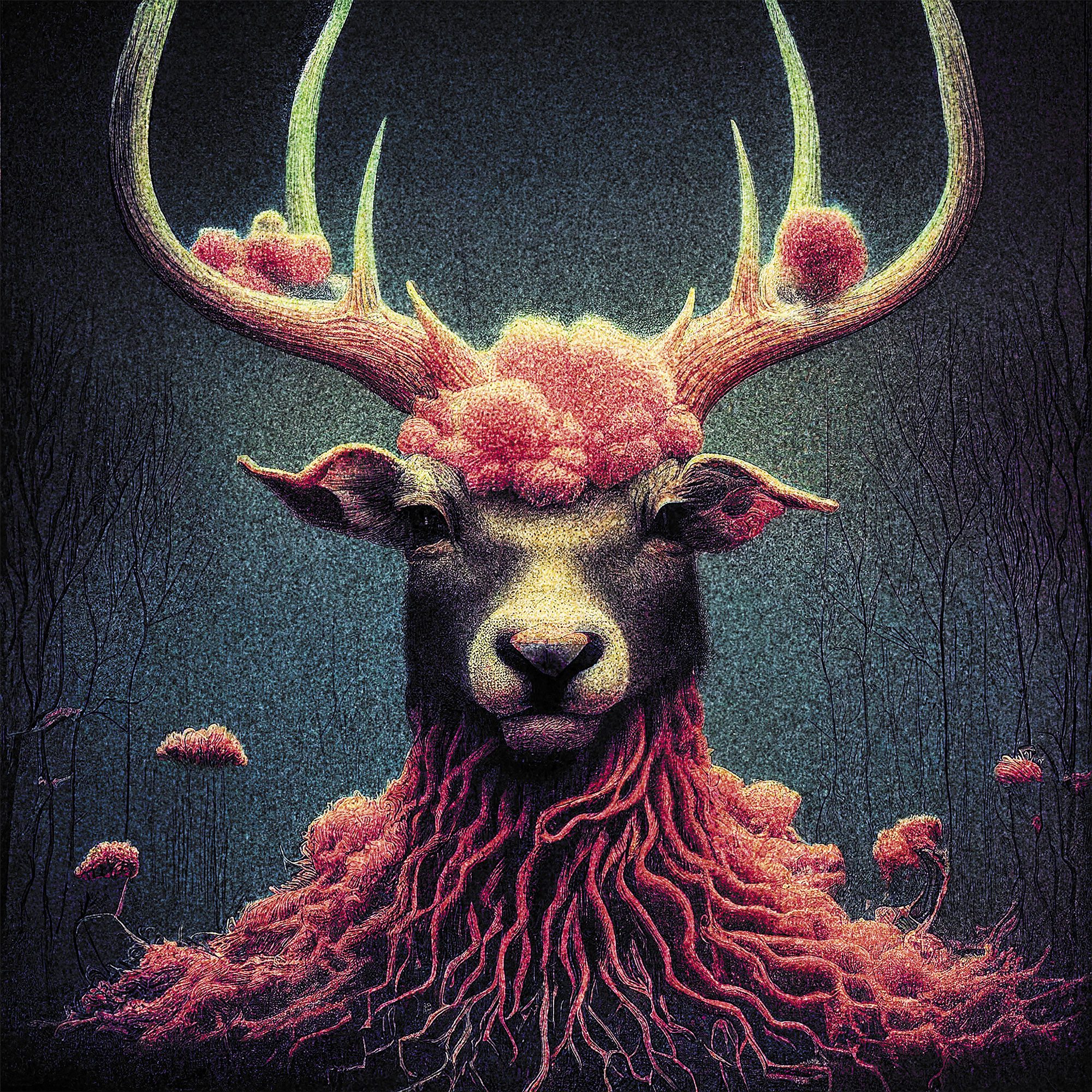 Wlffbby is a Lakewood Colorado based illustrator and graphic designer who specializes in the little details in life. She enjoys creating highly detailed pieces with Easter-eggs hidden throughout and has been heavily inspired by the work of Phillipe Druillet. She enjoys biking and hiking with her 14 year old dog named Billy. Check out more of her work on Instagram.

CHECK IT OUT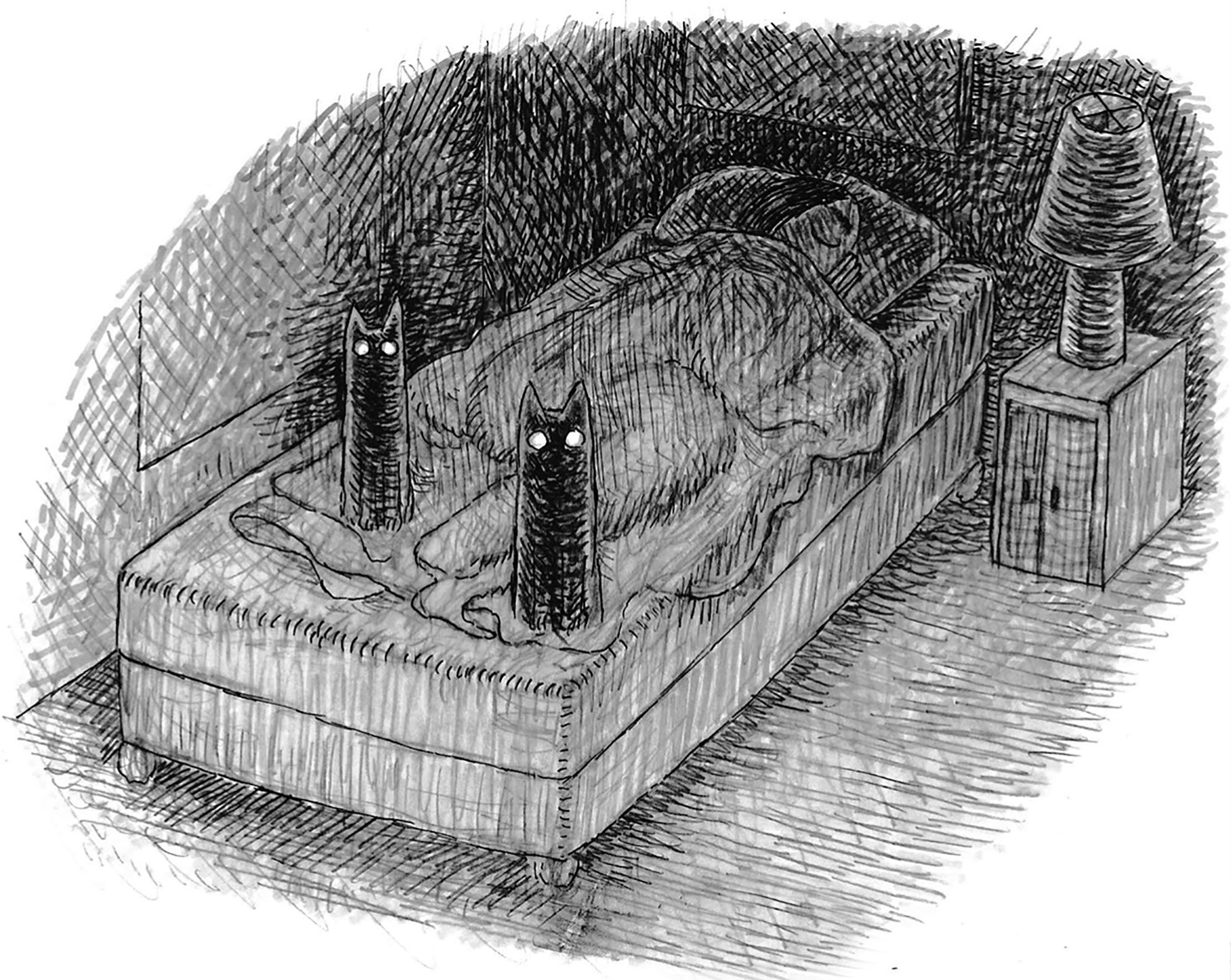 "Is that a candy bar in your pocket, or are you just happy to see me?" A popular joke from childhood, this phrase was indeed meant to be a tongue-in-cheek way to refer to a throbber. But I do very much lament the fact that the euphemism never caught on in everyday life. For example, sometimes when you and your partner are getting hot and bothered, you could slip the phrase into dirty talk. "Oh my god, babe, check out how happy I am to see you right now!" Or on the reverse side, if you're trying to get hot and bothered, but the plumbing isn't working, and your partner says something like, "What's wrong?" You could reply, "Well, I guess I'm just not very happy to see you," and you could point to your flaccidness with a frown. It could also work well on road trips when the vibration of the car makes a "happy to see you" just kind of materialize out of nothing. So when the other person in the car says something like, "Could you get out and pump some gas?" You could reply, "I'm sorry, but I can't stand up right now. The constant reverberation of the car has caused me to be really happy to see you for some reason."

READ MORE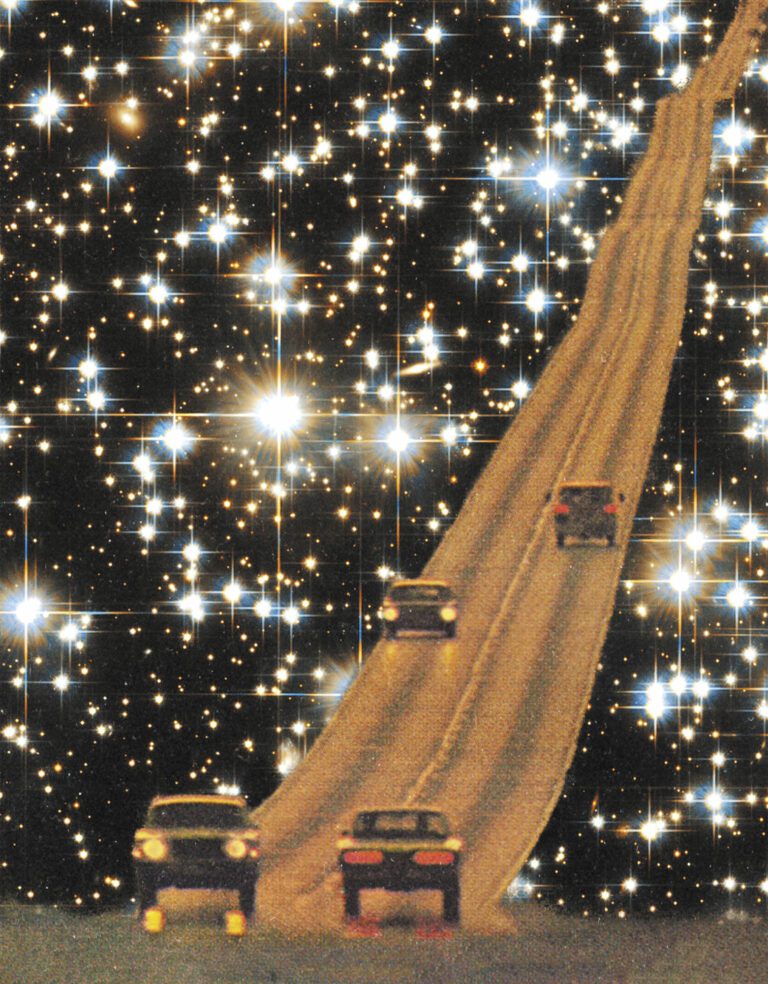 Caitlyn Grabenstein, a.k.a. Cult Class, is a collage artist, sketch artist, and designer out of Philadelphia, Pennsylvania. She started doing art at a very young age and has pursued it in different forms throughout her life. While working in the music industry and running her own charitable business, BANDADE, she began creating websites, ultimately hosting more than 50 charitable shows with over 60 different artists including Imagine Dragons, Jason Isbell, Maren Morris, Ingrid Michaelson, the Goo Goo Dolls, Alabama Shakes, Florence Welch and more.

CHECK IT OUT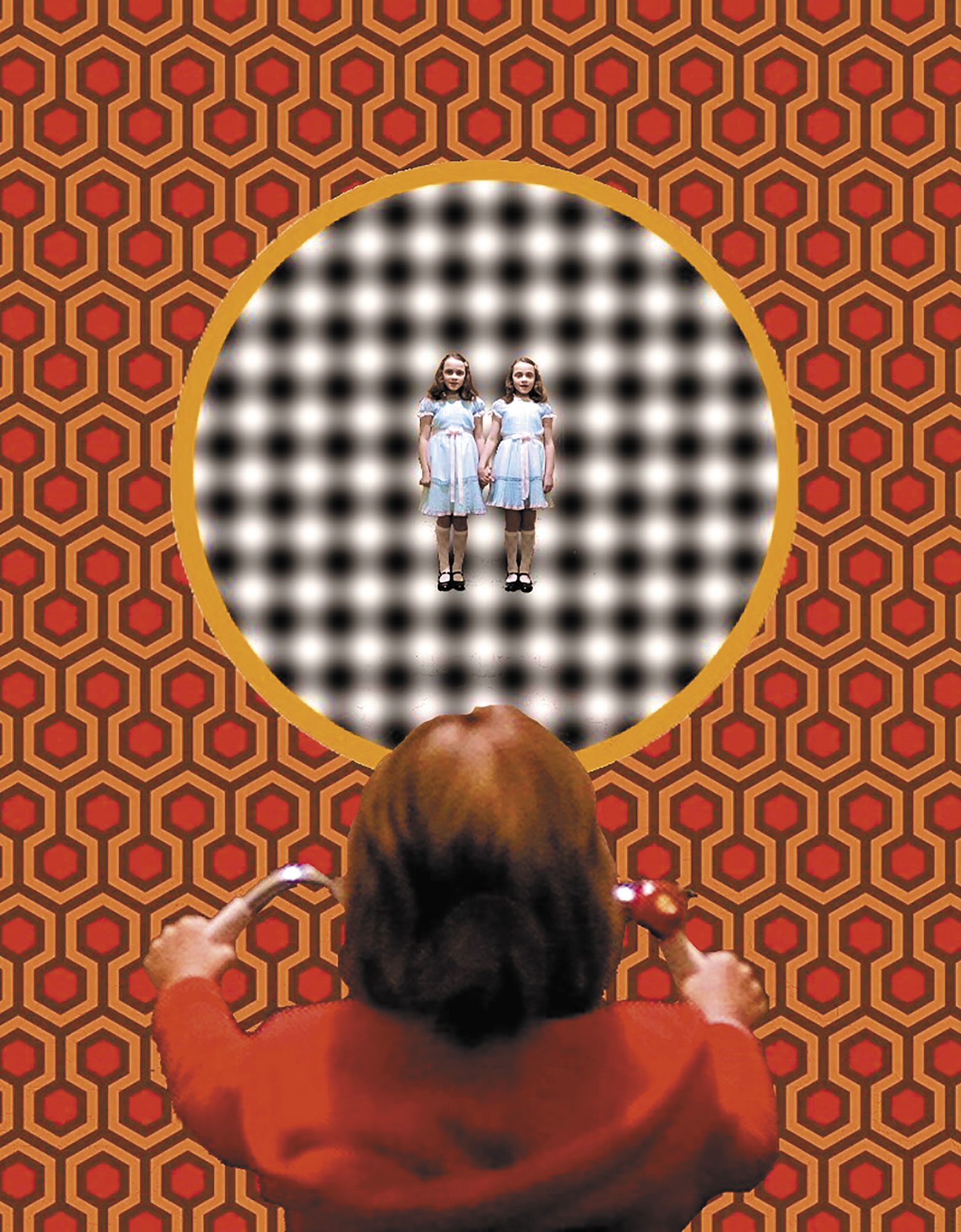 Dave Danzara has spent most of his life creating art. Born and raised in California, Dave won a scholarship to Laguna Art Institute of Southern California in 1994. His influences can be found in pop culture, sci-fi, fantasy, film and music. Graphic design and digital collage art have become Dave's passion and signature. Thanks to social media, Dave has attracted the attention of musicians worldwide and has created album artwork for several bands of various genres. From Rio de Janeiro, Brazil, to Los Angeles, California, Dave's art has been featured in many art galleries. He has 10 years of experience as a freelance videographer and is the Director, writer and Producer of "The Video Craze" documentary film. He is the owner of Vector Invader Productions. He has been involved in numerous freelance projects and short films. Dave enjoys the challenge of creating art; for him, it is a lifestyle. Find Dave's work on Instagram: @lostintimedesigns

CHECK IT OUT
WHAT KIND OF BIRDY ARE YOU?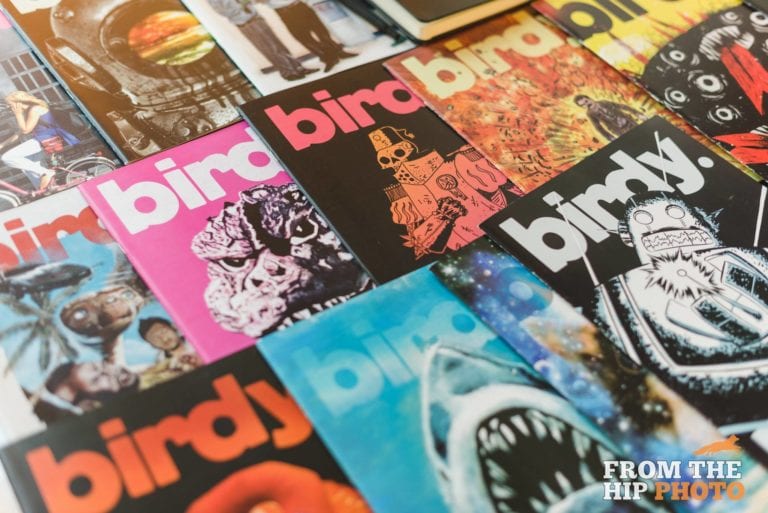 Birdy Magazine is independent work produced by independent artists and writers. Submitted and served up fresh for you. We produce a beautiful, highly-collectible printed book every month as a love letter to this classic medium and to the creators whose works we feature.
CAROUSEL ARTIST CREDITS:

Peter Kornowski, Cabin Visit, Issue 096, December, 2021  //  Ali Hoff, untitled | Issue 104, August 2022  //  Eric Joyner, Fetch, Issue 107, November  2022 // Unioverse, Alien Engineering | Issue 108, December 2022  //  Ray Young Chu, Karate Kat | Issue 007, July 2014  //  Jonny DeStefano, Land Sea Sky | Issue 063, March 2019  //  Jonny DeStefano, Vivid Crimson | Issue 047, November 2017  //  Mark Mothersbaugh, Technology Watches Over Us | Issue 097, January 2022  //  Peter Kornowski, Crash Landing | Issue 087, March 2021  // Krysti Joméi photo  //  Derek Knierim, Groundhog 1988 Anaconda | Issue 066, June 2019  // Jash Tracey, Shark In The City | Issue 077, May 2020  //  Eric Joyner, Escapees | Issue 101,  May 2022  //  Nick Flook, Rex and Relaxation | Issue 087, March 2021  //  Derek Knierim, Planet A Landscape | Issue 067, July 2019  //  Mark Mothersbaugh, From the Postcard Diaries Untitled | Issue 015, March 2015