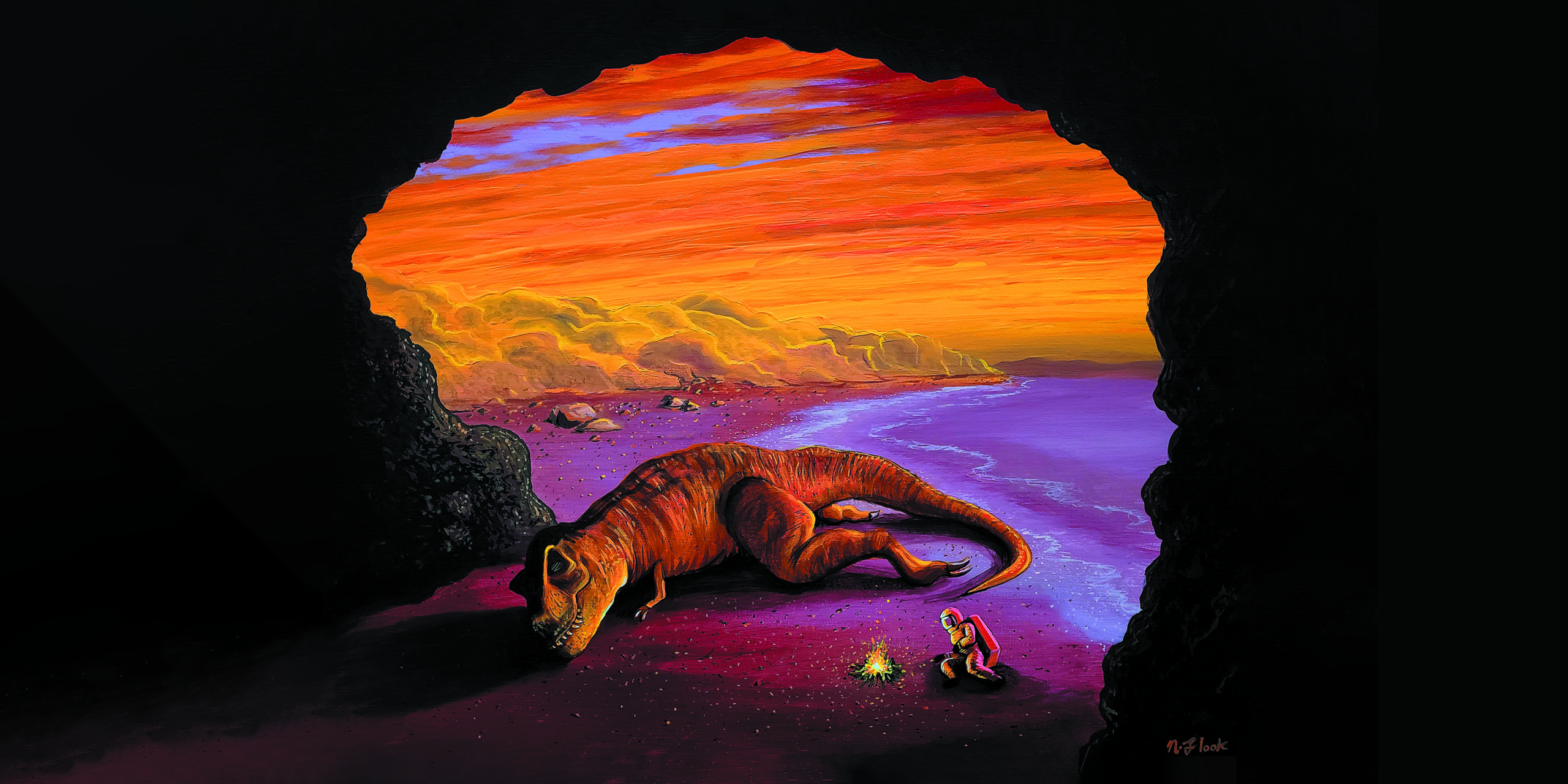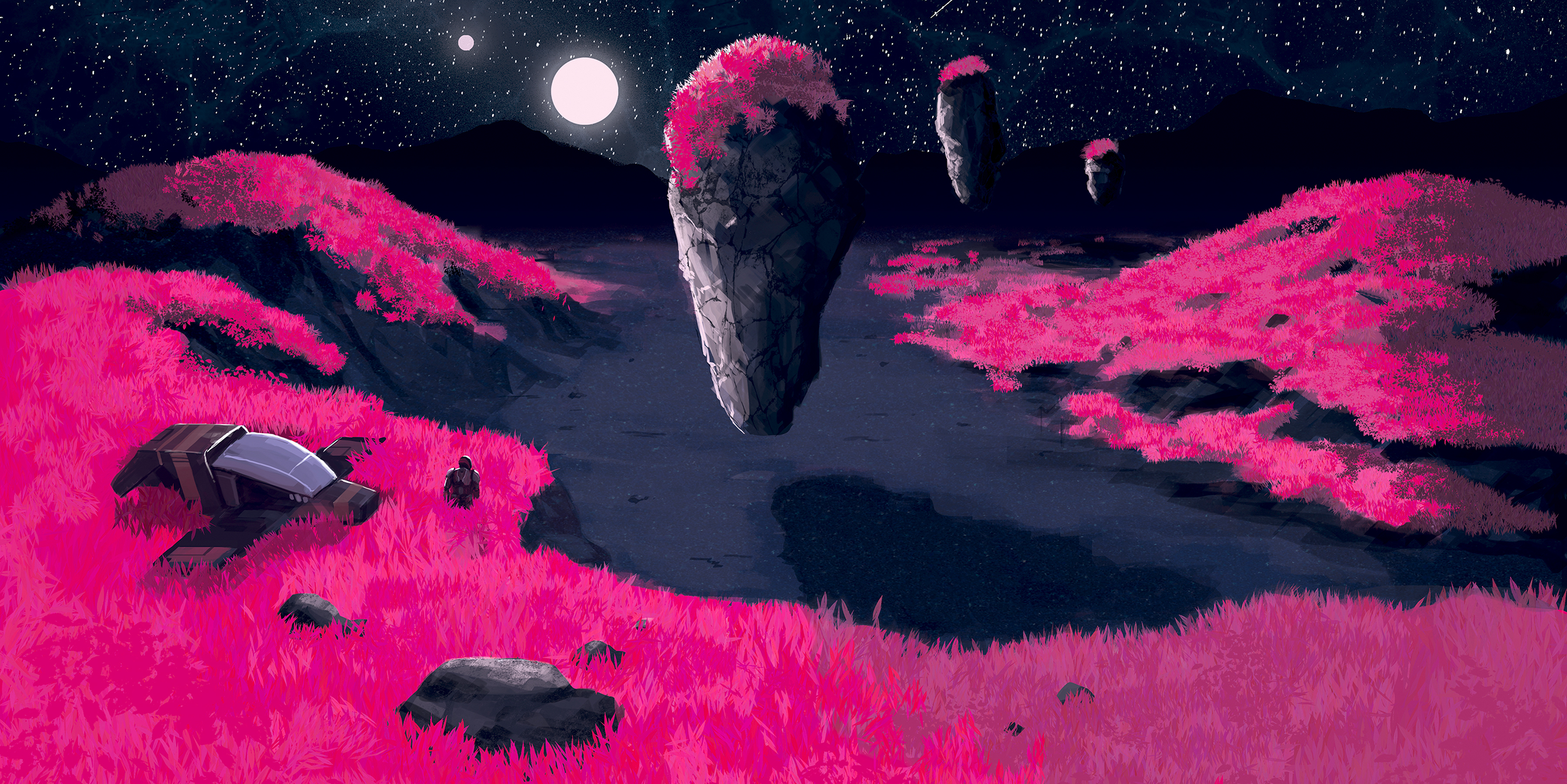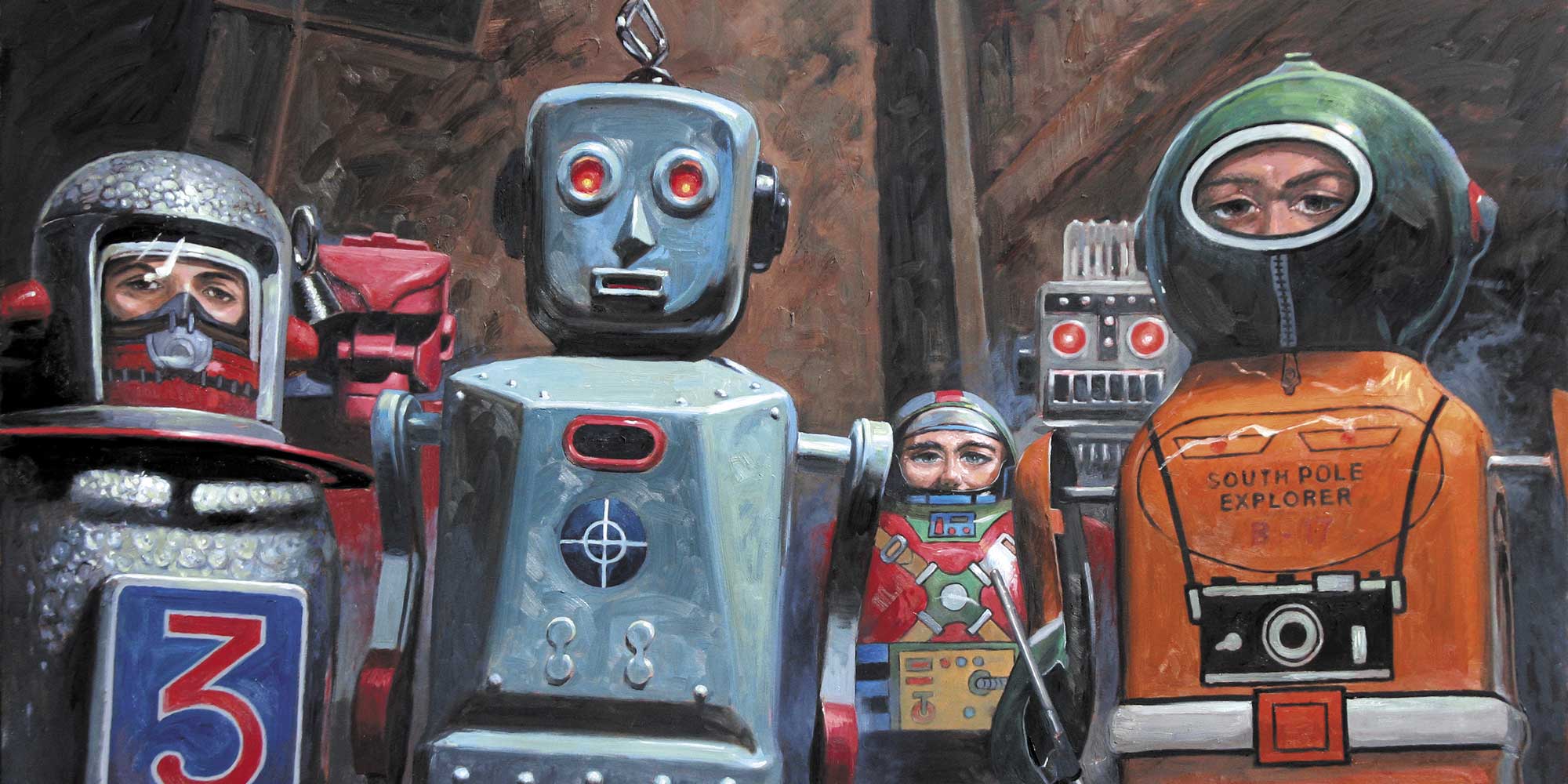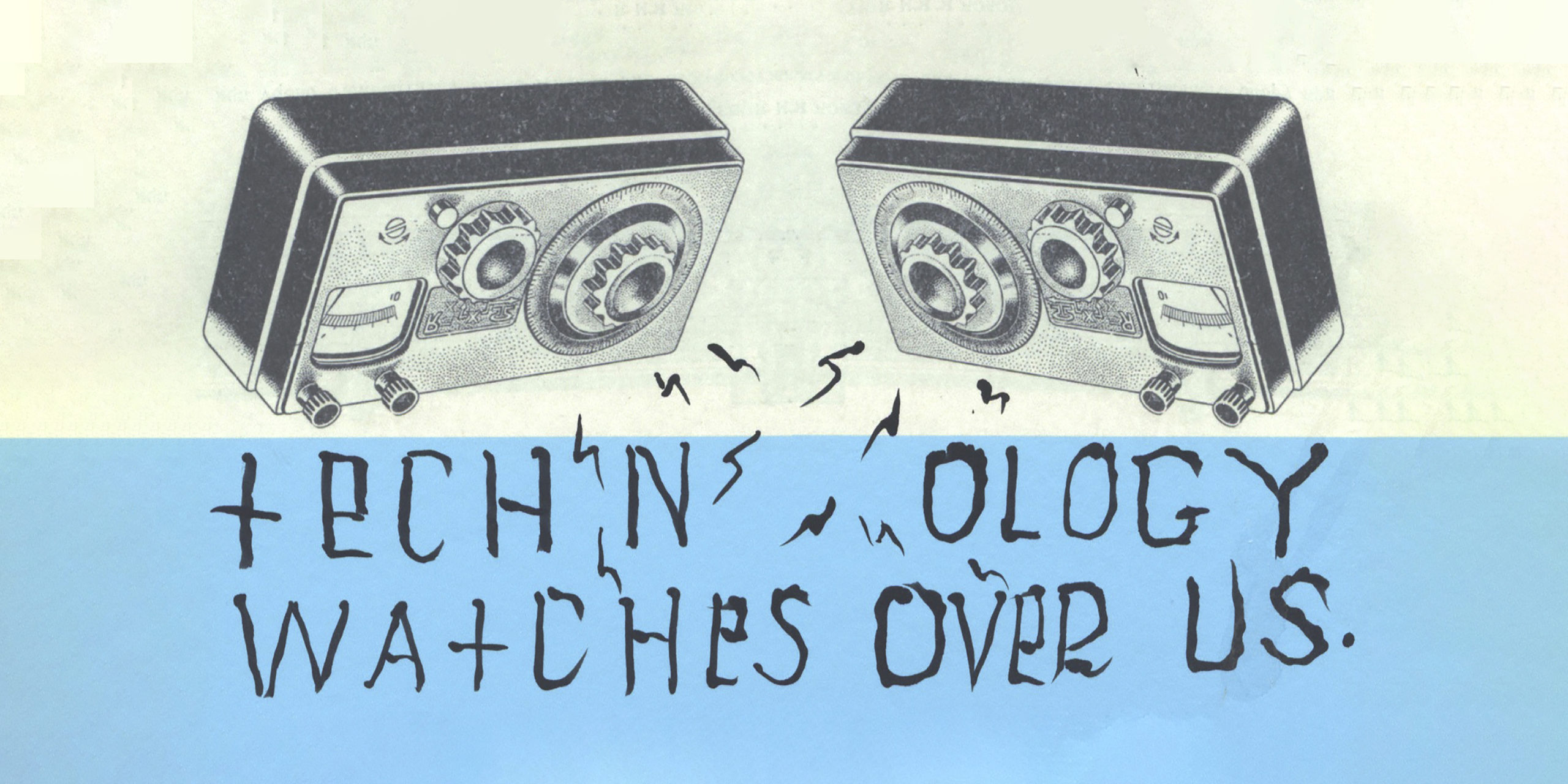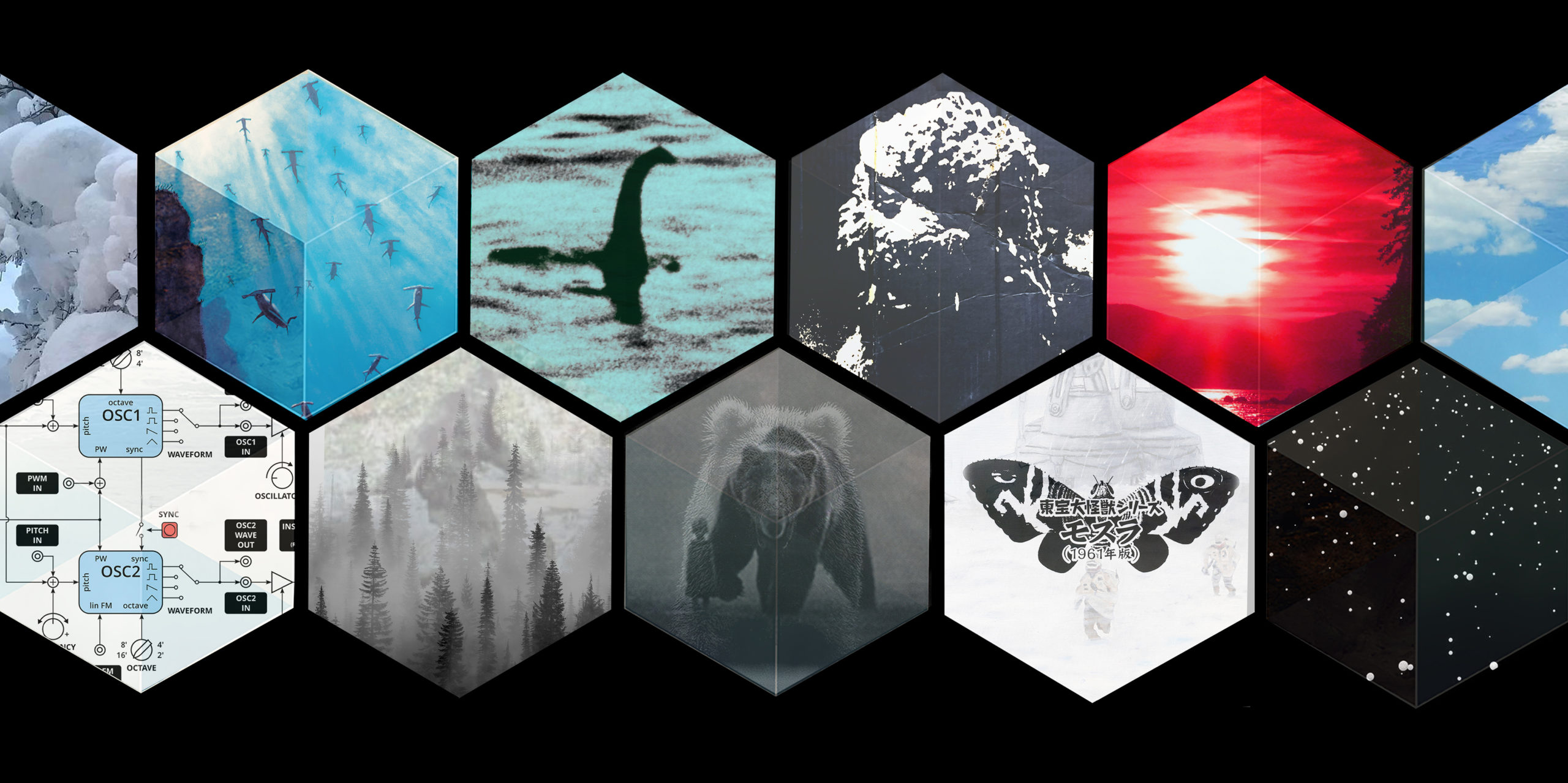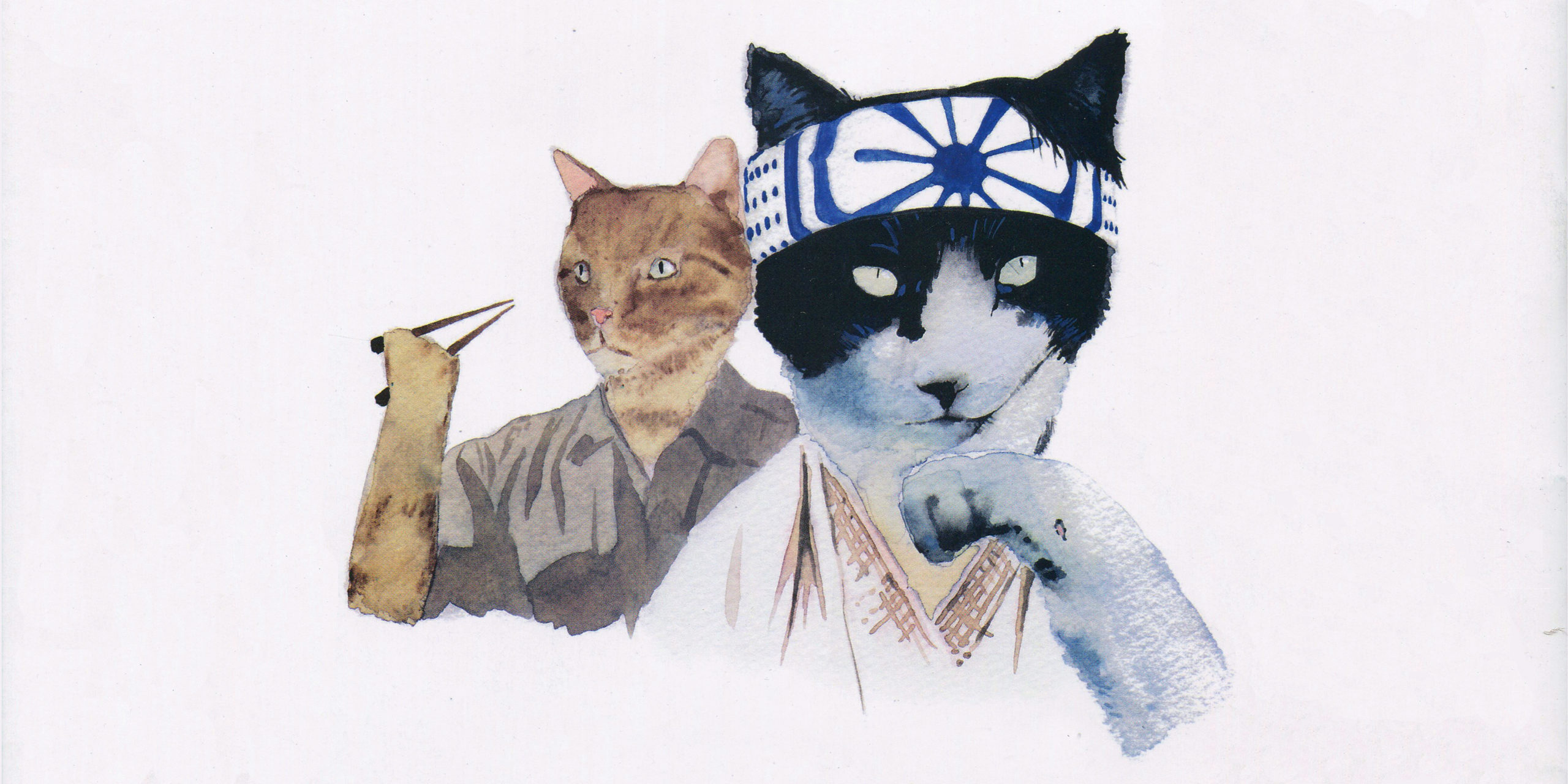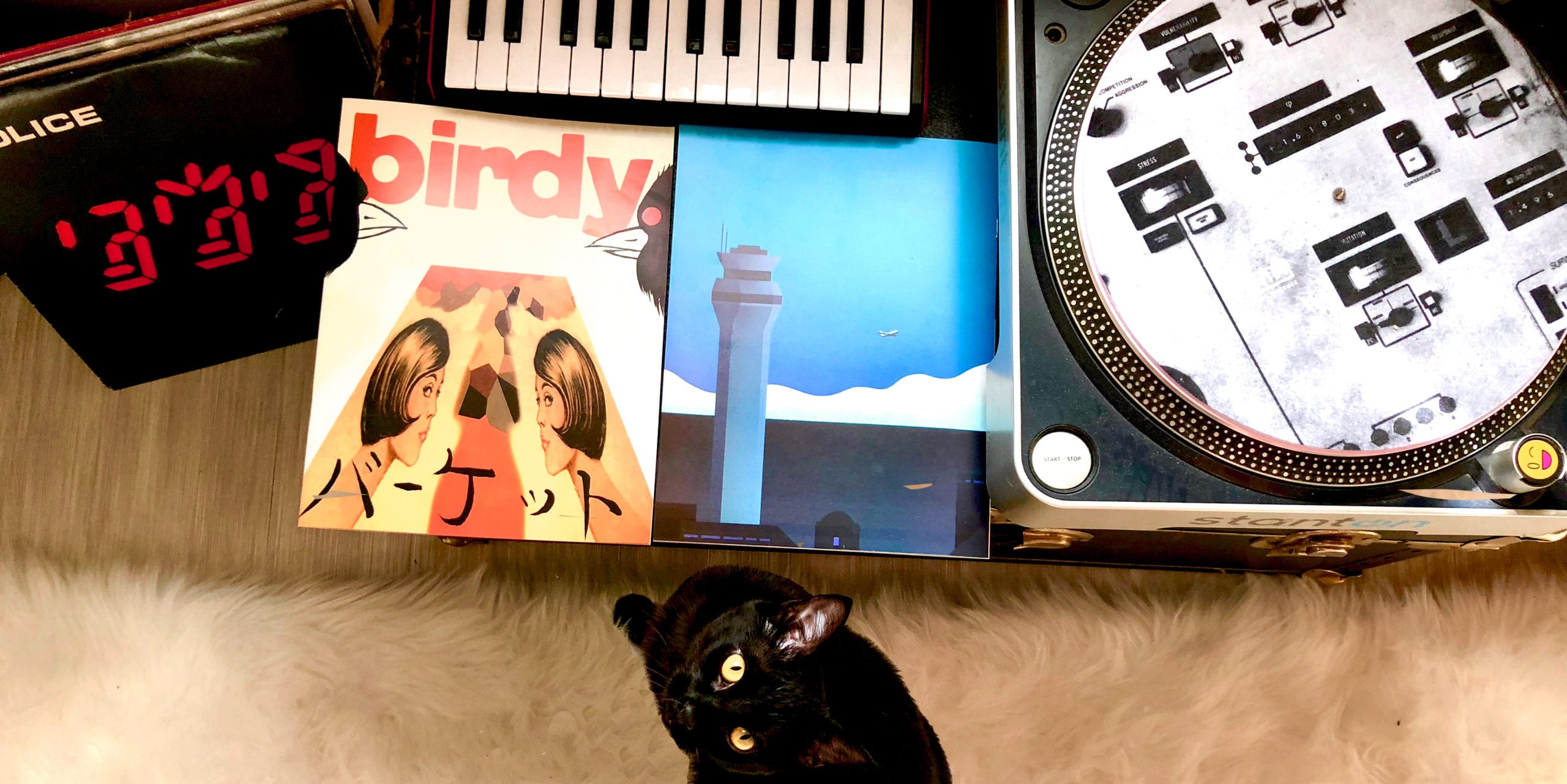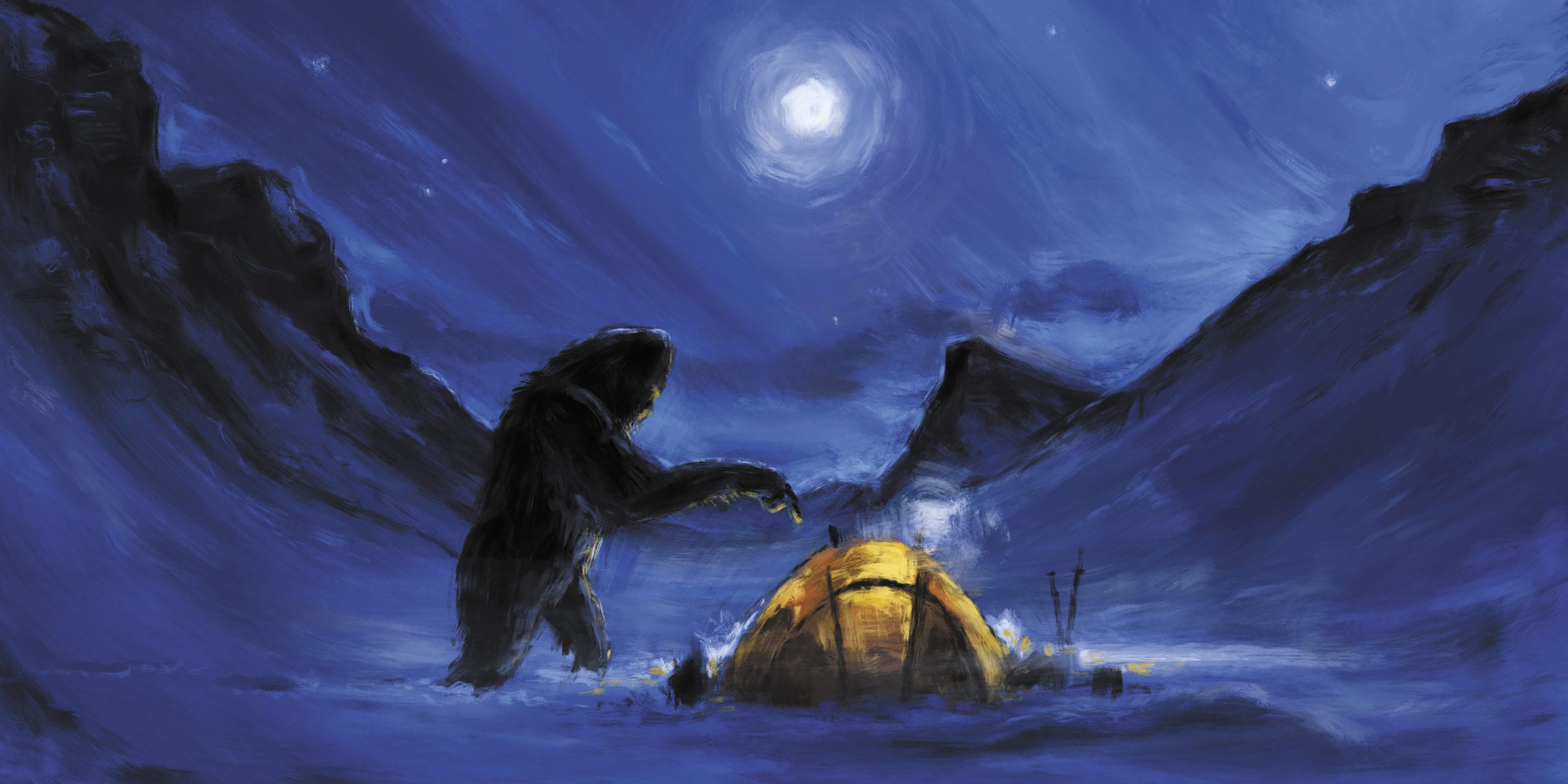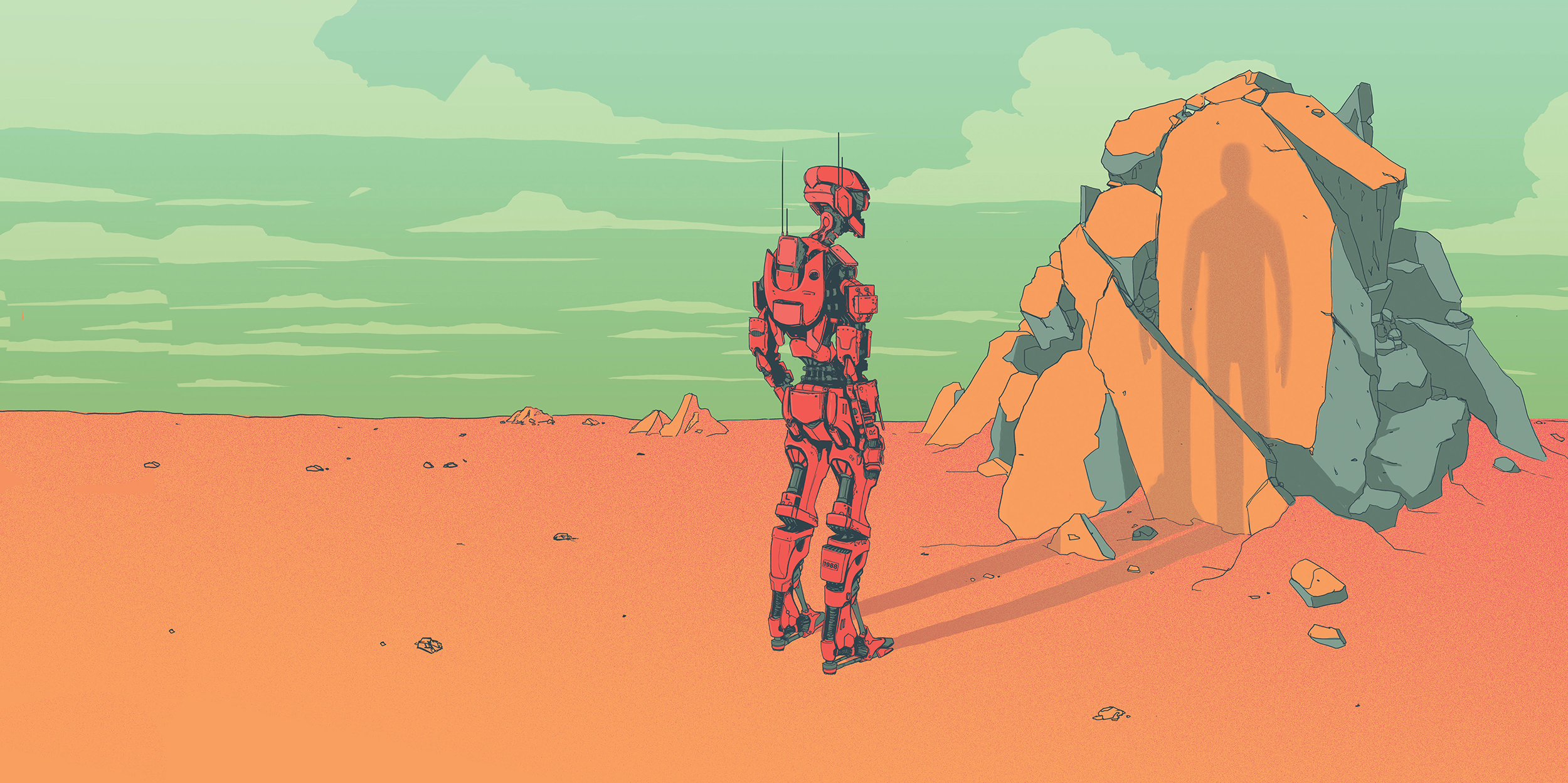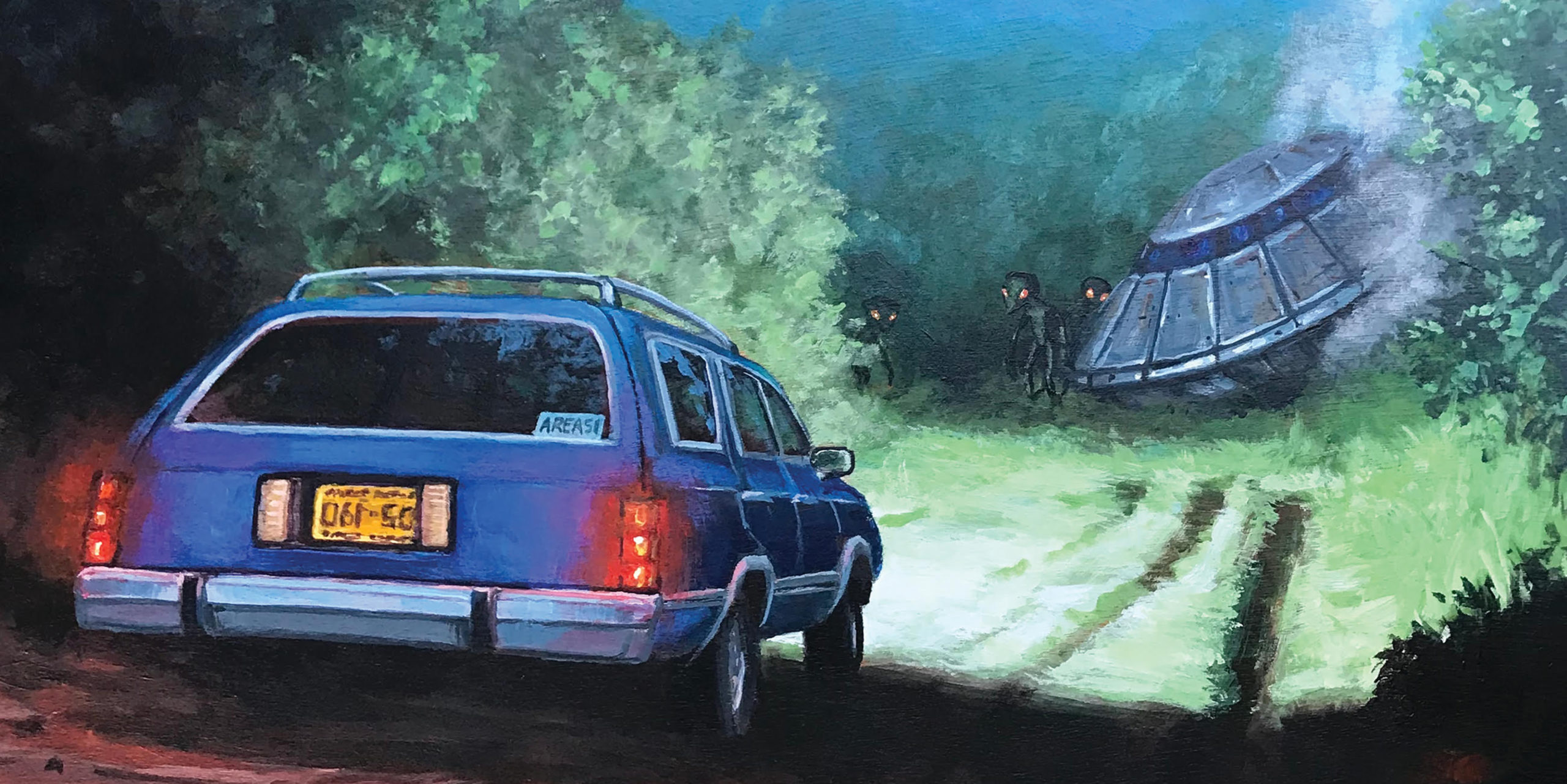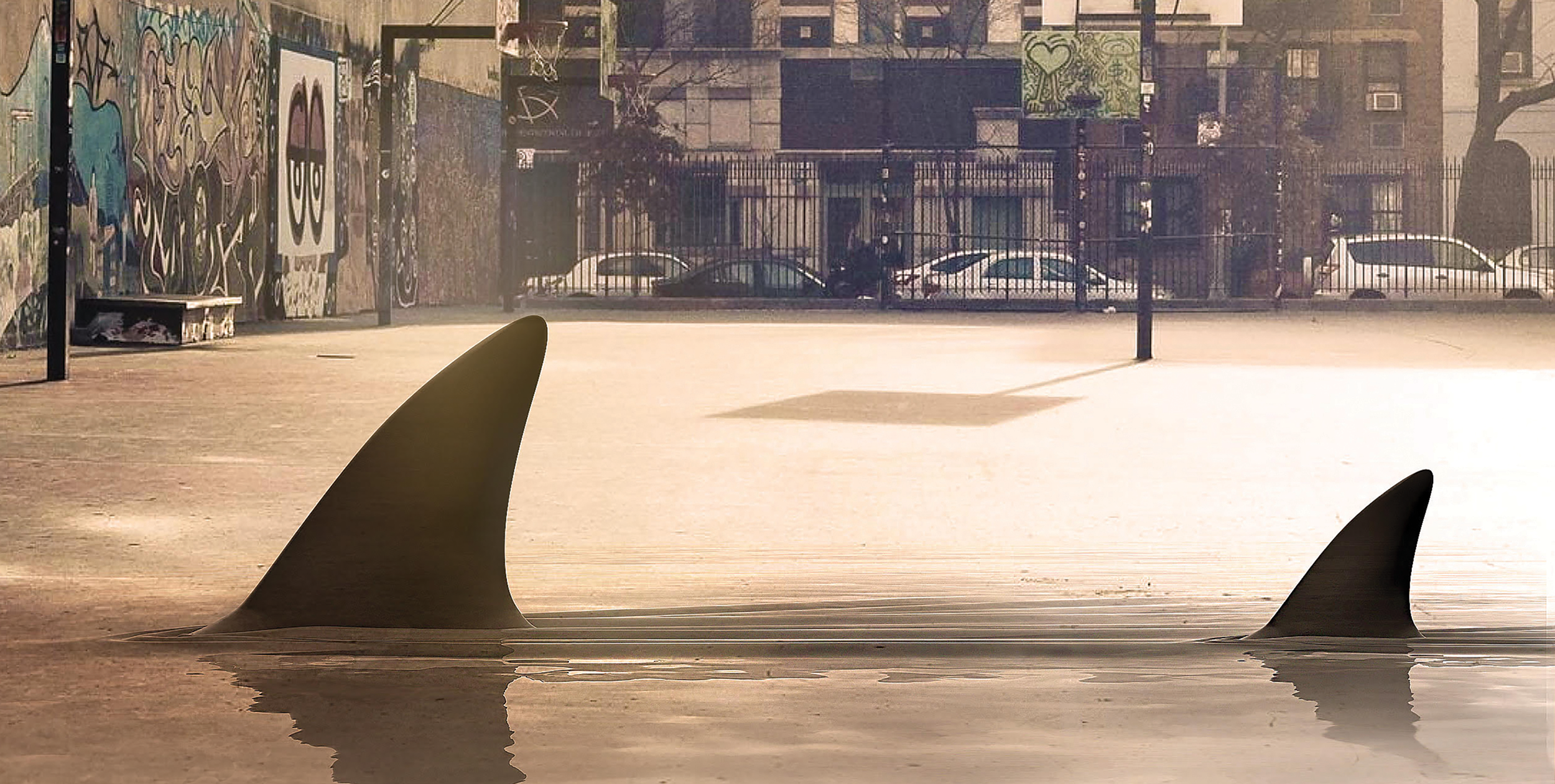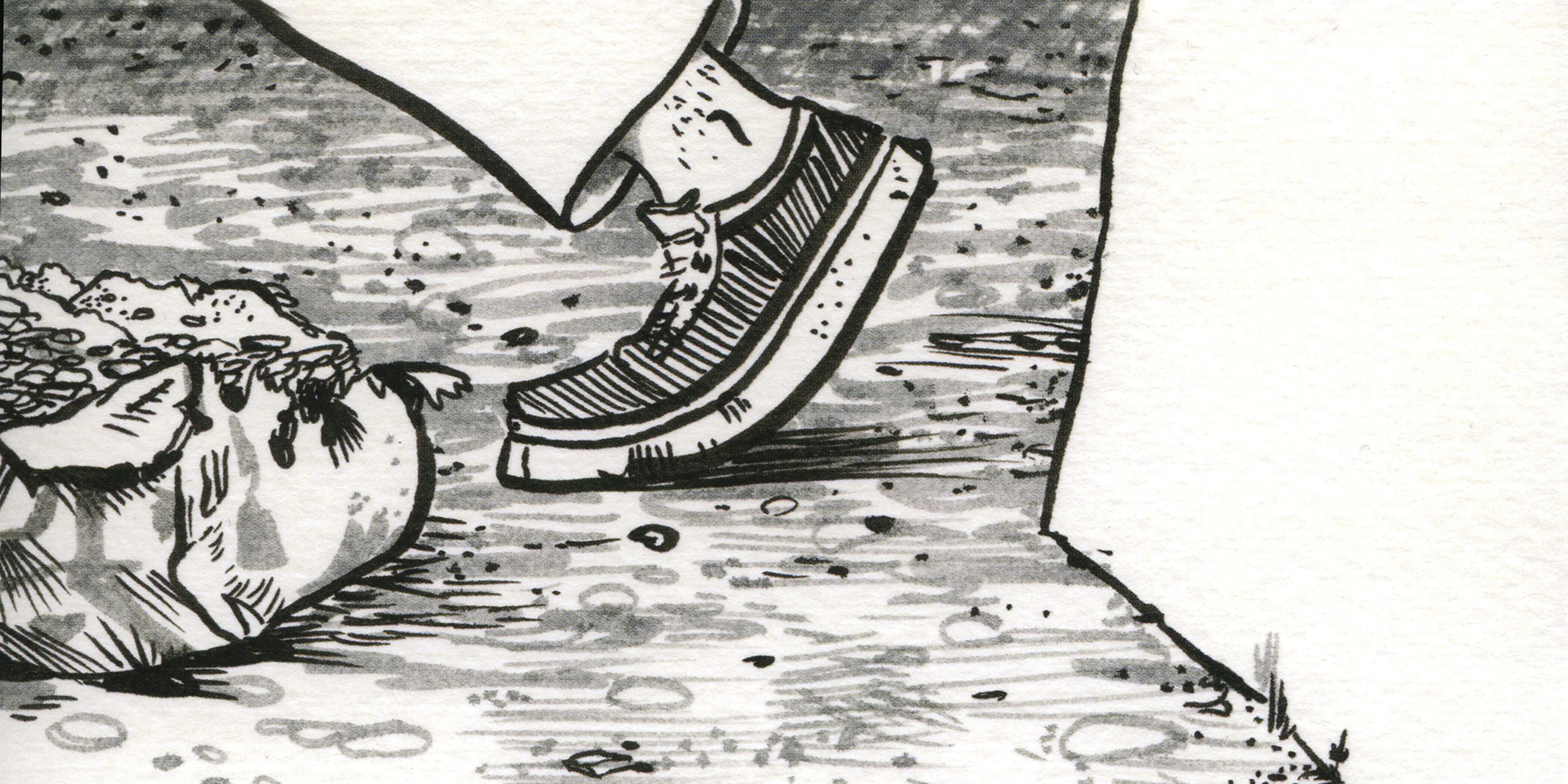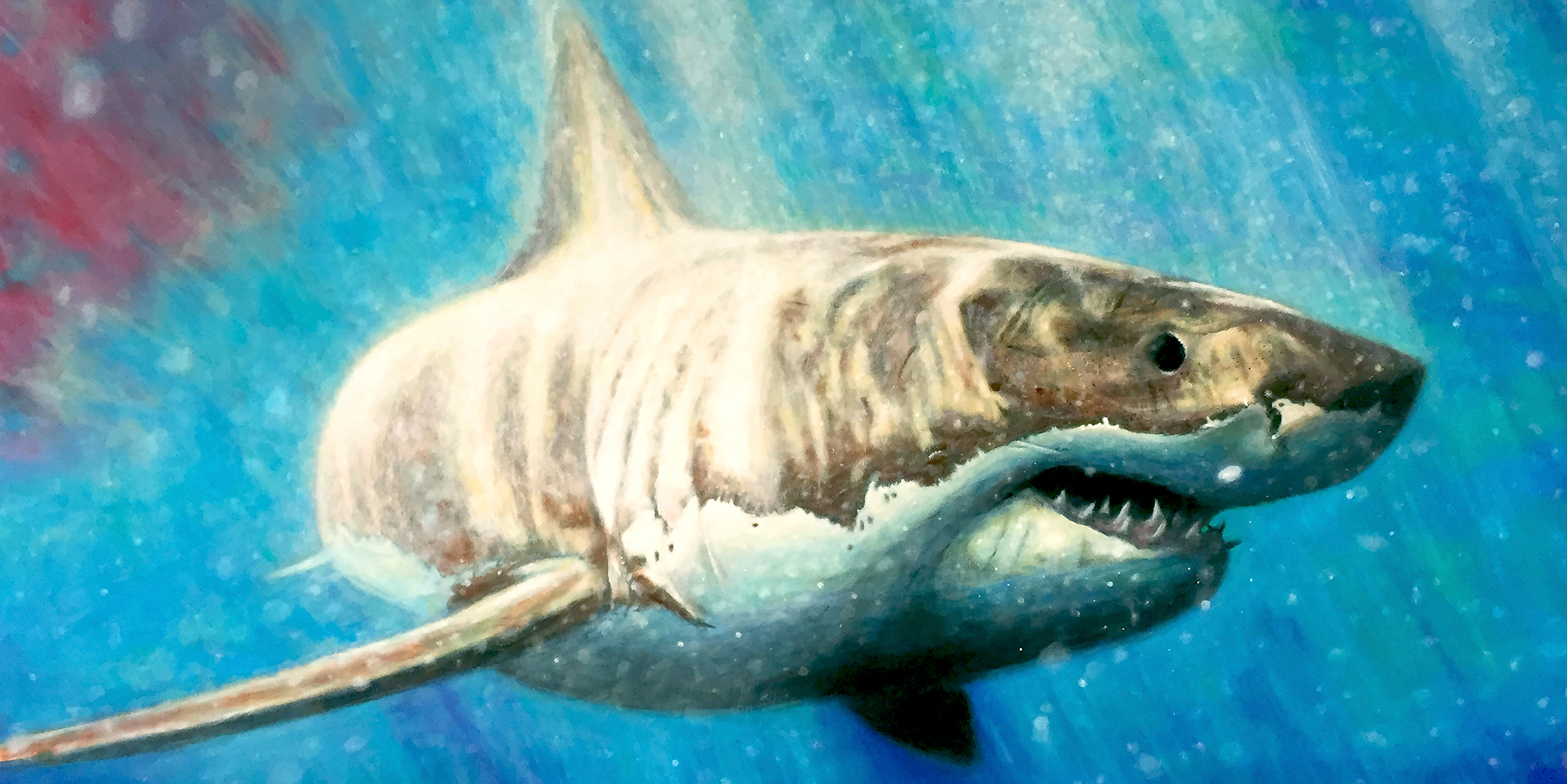 #1_NickFlook_Rex and Relaxation_087
#2_DerekKnierim_PlanetALandscape_2
#4_TechnologyWatchesOverUs_Mark Mothersbaugh_097
#5_LandSeaSkyBirdies_JonnyDeStefano
#8JonathanDodd_Poke_carousel
#9_Groundhog-1988-Anaconda_DerekKnierim
#10_PeterKornowski_CrashLanding_087
#11_JashTracey_SharkInTheCity_077_May2020
#12_MarkMothersbaugh_FromThePostCardDiaries_Untitled_015
#13_VividCrimson_JonnyDeStefano
FILTHY ANIMALS
BY JOEL TAGERT W/ ART BY NICK FLOOK
You have to let me go.
Don't be stupid.
Me and this suit weigh a hundred kilos easy. You don't remotely have the strength to pull me out.
Work with me here.
Listen! Let me go, climb back to solid ground and run, jump and skip as fast as you can back to the shuttle. Get the winch from the crawler.
The crawlers' broken.
I know that. Remove the winch and connect it directly to a battery. Put a weight on the end and drop it right on top of my locator signal.
No way. You're … coming … with … Fuck! Fuck!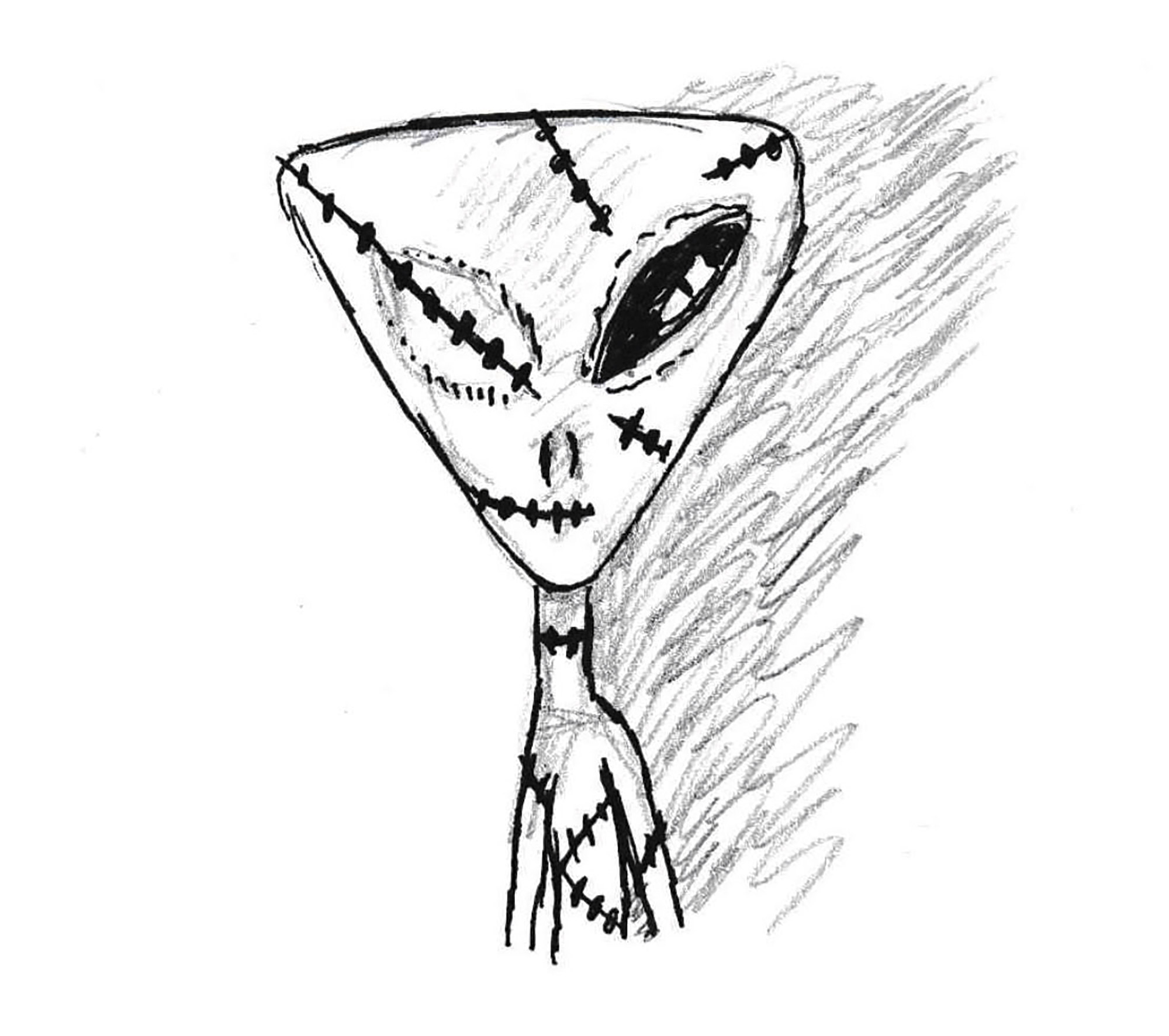 As I continue to ungracefully age, I find myself asking this question every time I leave the house. Every time. What if it gets cold? I think. What if it gets too hot? I also think. So I pack a sweatshirt, breakaway pants, an umbrella, lip balm, IcyHot, my phone, my phone's charger, reusable straws, Ibuprofen, insect repellent, my knee brace, a note my grandma once wrote that says she's proud of me, Kleenex, expired bus schedules, and a reusable water bottle. I will lose 90 percent of these things, even though I will not have used a single one.

READ MORE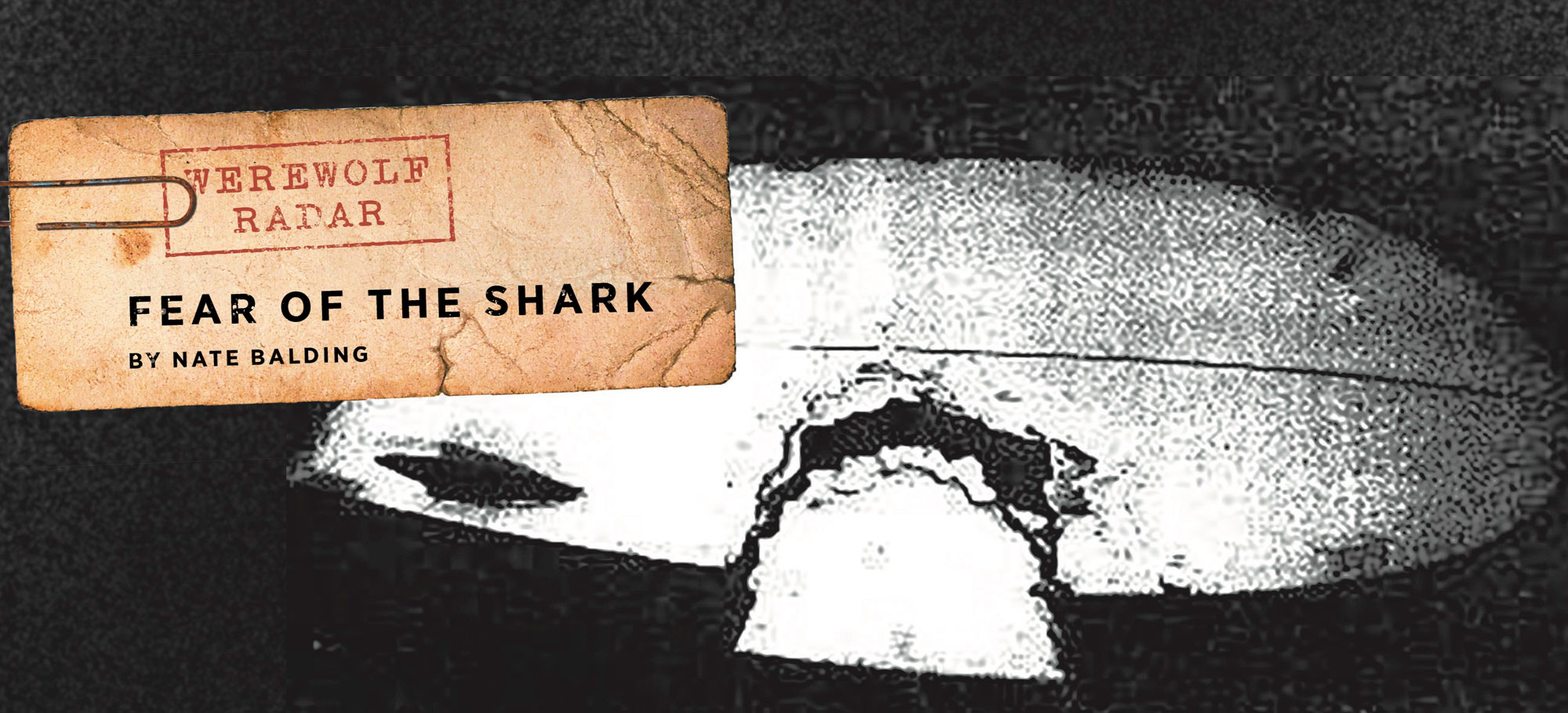 We're gonna need a bigger boat. It'll need to be large enough to accommodate several warring shark deities sitting down to a diplomatic conversation. Might even have to hire the crew from Below Deck to offer veneration and preparation of some less-than-common foods. One of them may have to become a slab of long pig. Will they be missed? Hard to say.
As with most Shark Wars — by the way, this officially makes that title my legal IP, producers looking to cash in on the last remaining shark-based Syfy movie title — this tale begins with children going missing. Ka'ahupāhau and her brother Kahi'uka went chasing an afternoon of fun in the Ewa Lagoon as the young are wont to do. Night fell and, the children having not returned, their parents alerted the neighbors where the block went active on a torch-lit search. To the chagrin of the entire village the pursuit yielded no sign of the missing siblings.

READ MORE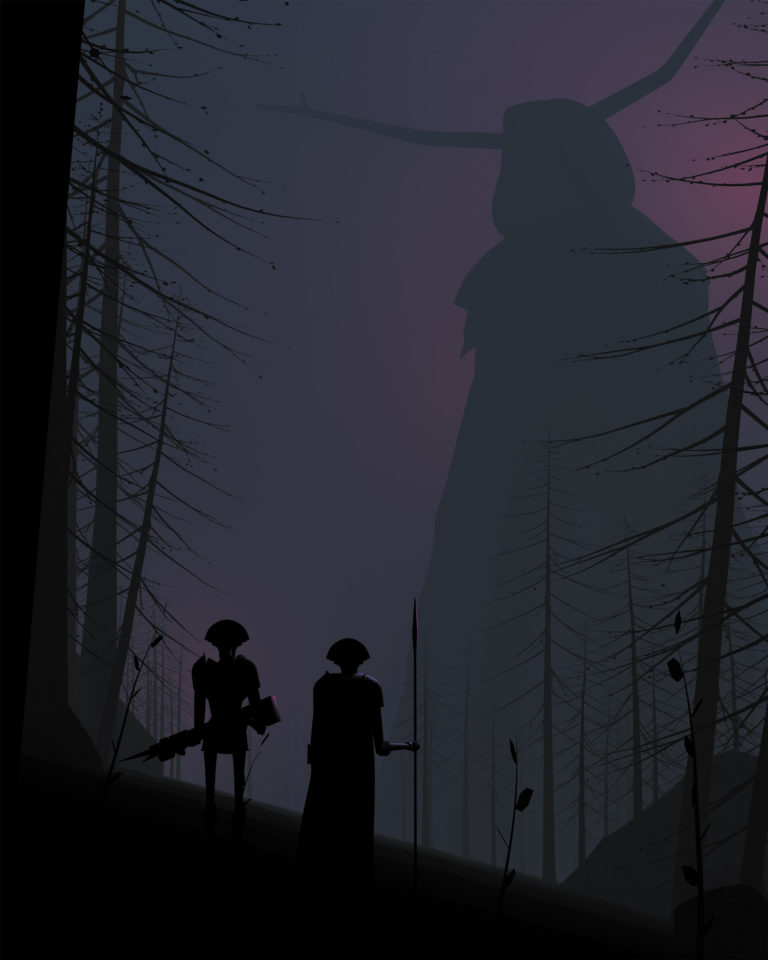 KIR12's limbs itched with rust, the last droplets of rain pattering off its metal plating. It cursed the wetness of this planet, its limbs needing to be interchanged weekly, always keeping the Red Death at bay. This was the only positive quality it saw in humanity — their immunity to rust.
small hands in my own, fragile, delicate … must protect

READ MORE
WHAT KIND OF BIRDY ARE YOU?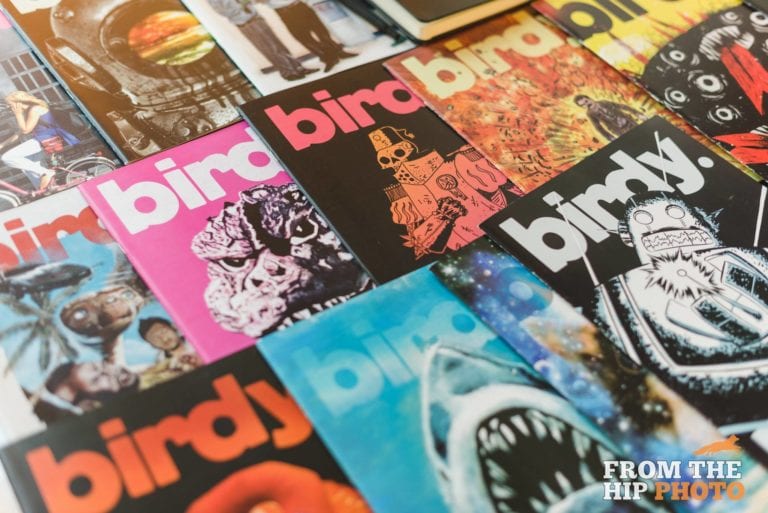 Birdy Magazine is independent work produced by independent artists and writers. Submitted and served up fresh for you. We produce a beautiful, highly-collectible printed book every month as a love letter to this classic medium and to the creators whose works we feature.
CAROUSEL ARTIST CREDITS:
Nick Flook, Rex and Relaxation | Issue 087, March 2021  //  Derek Knierim, Planet A Landscape | Issue 067, July 2019 // Eric Joyner, Escapees | Issue 101,  May 2022  //  Mark Mothersbaugh, Technology Watches Over Us | Issue 097, January 2022  //  Jonny DeStefano, Land Sea Sky | Issue 063, March 2019  //  Ray Young Chu, Karate Kat | Issue 007, July 2014  //  Krysti Joméi photo  //  Jonathan Dodd, Poke | Issue 086, February 2021  // Derek Knierim, Groundhog 1988 Anaconda | Issue 066, June 2019  //  Peter Kornowski, Crash Landing | Issue 087, March 2021  //  Jash Tracey, Shark In The City | Issue 077, May 2020  // Mark Mothersbaugh, From the Postcard Diaries Untitled | Issue 015, March 2015. //  Jonny DeStefano, Vivid Crimson | Issue 047, November 2017