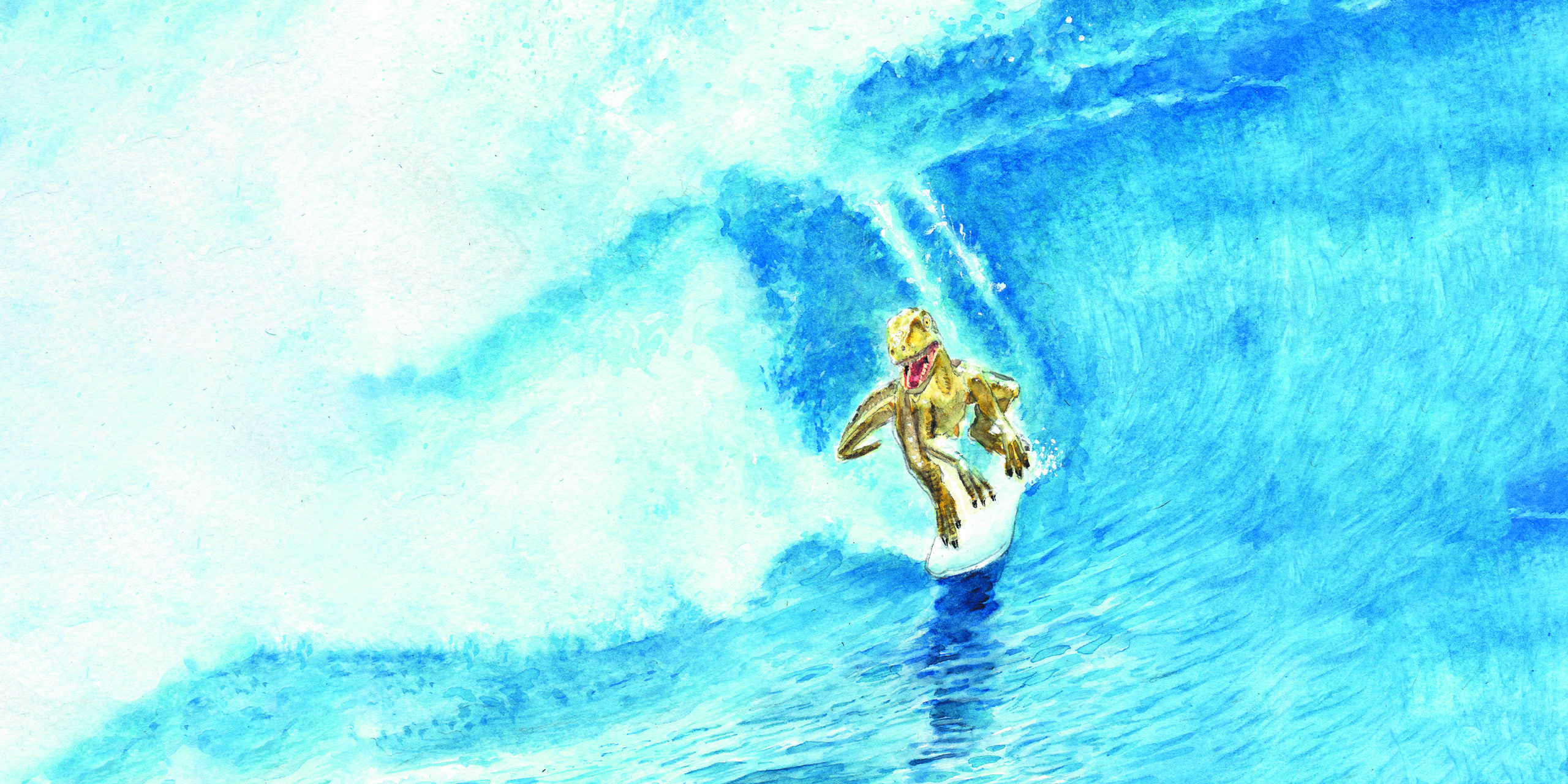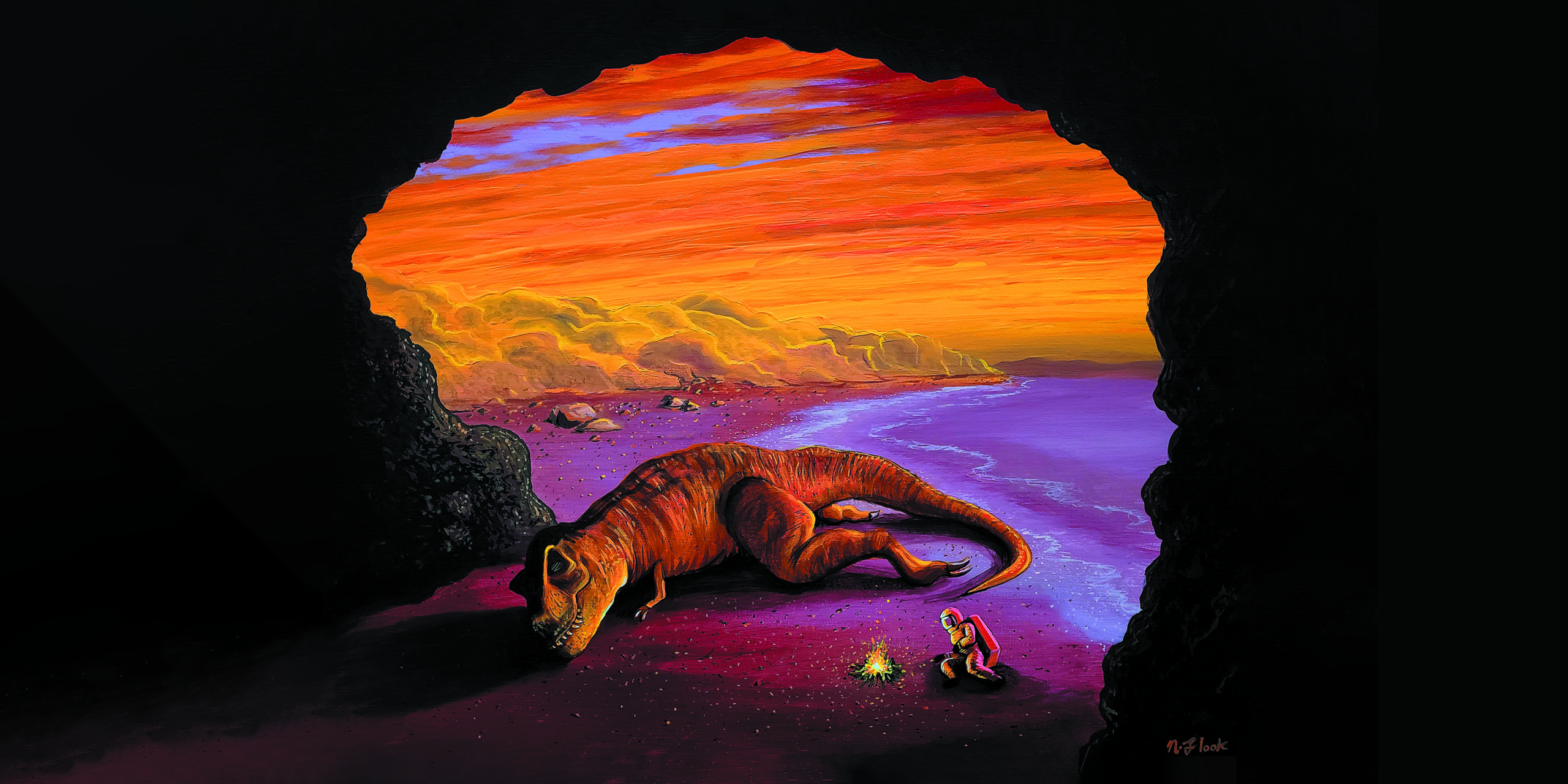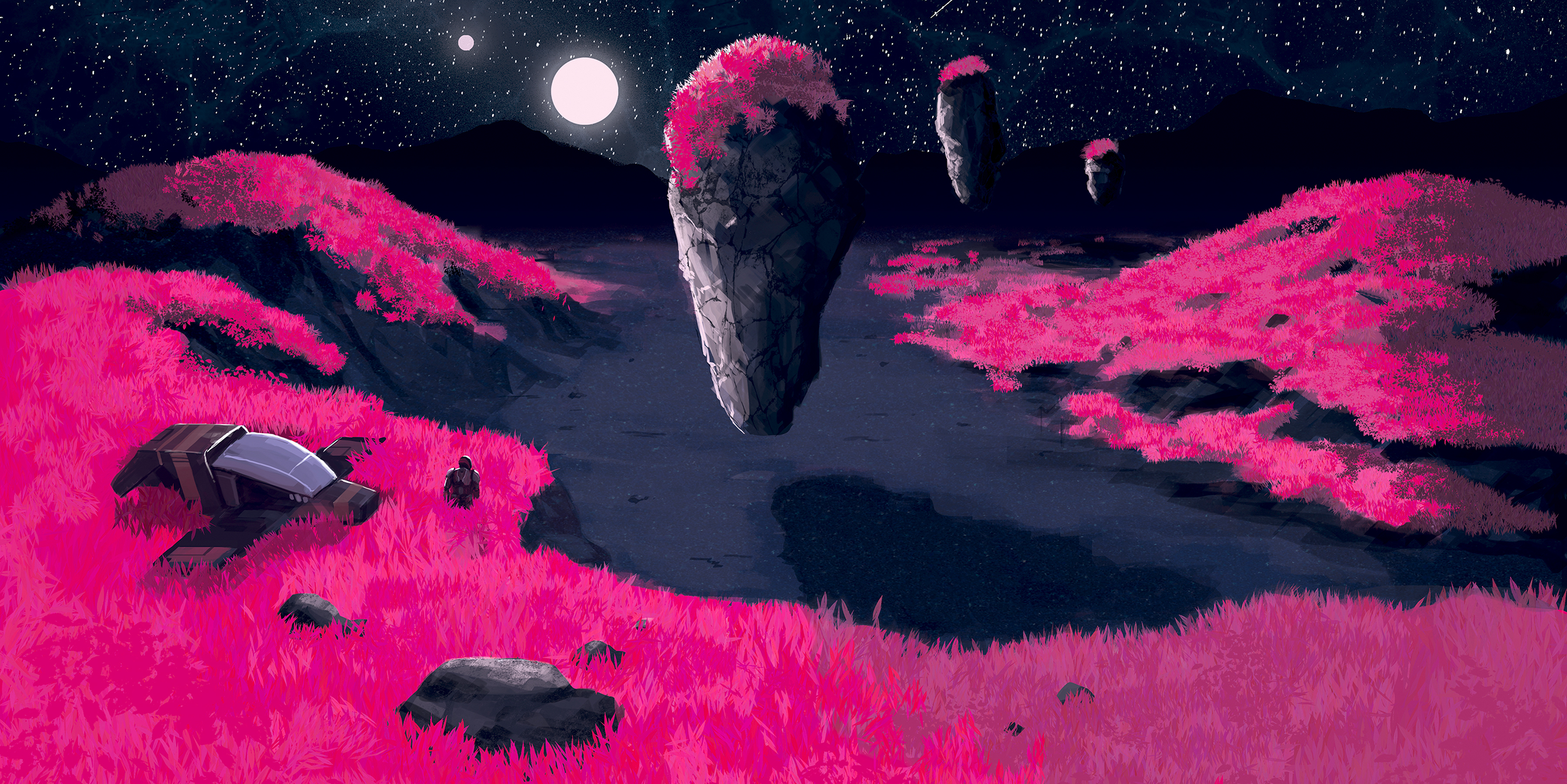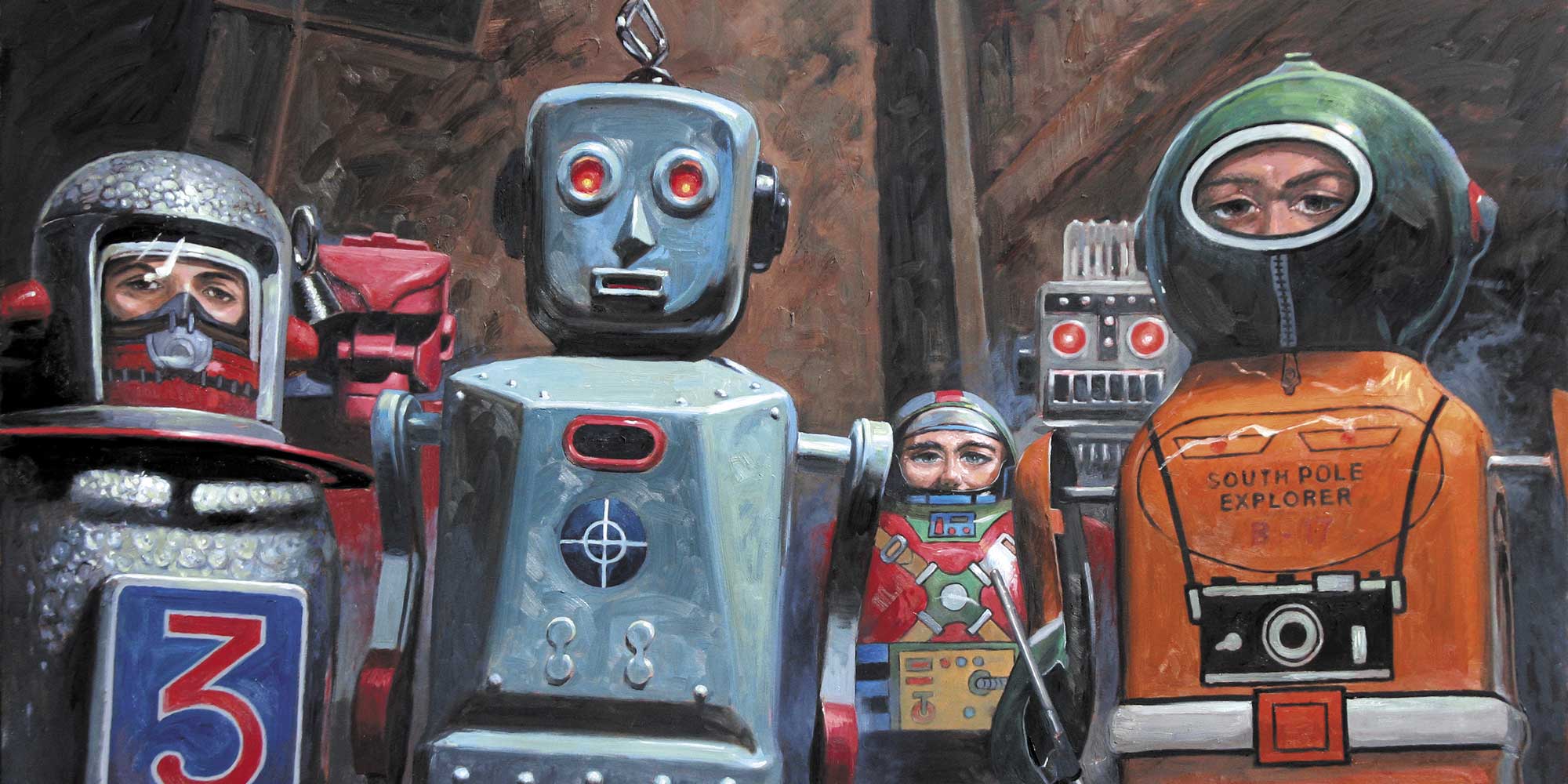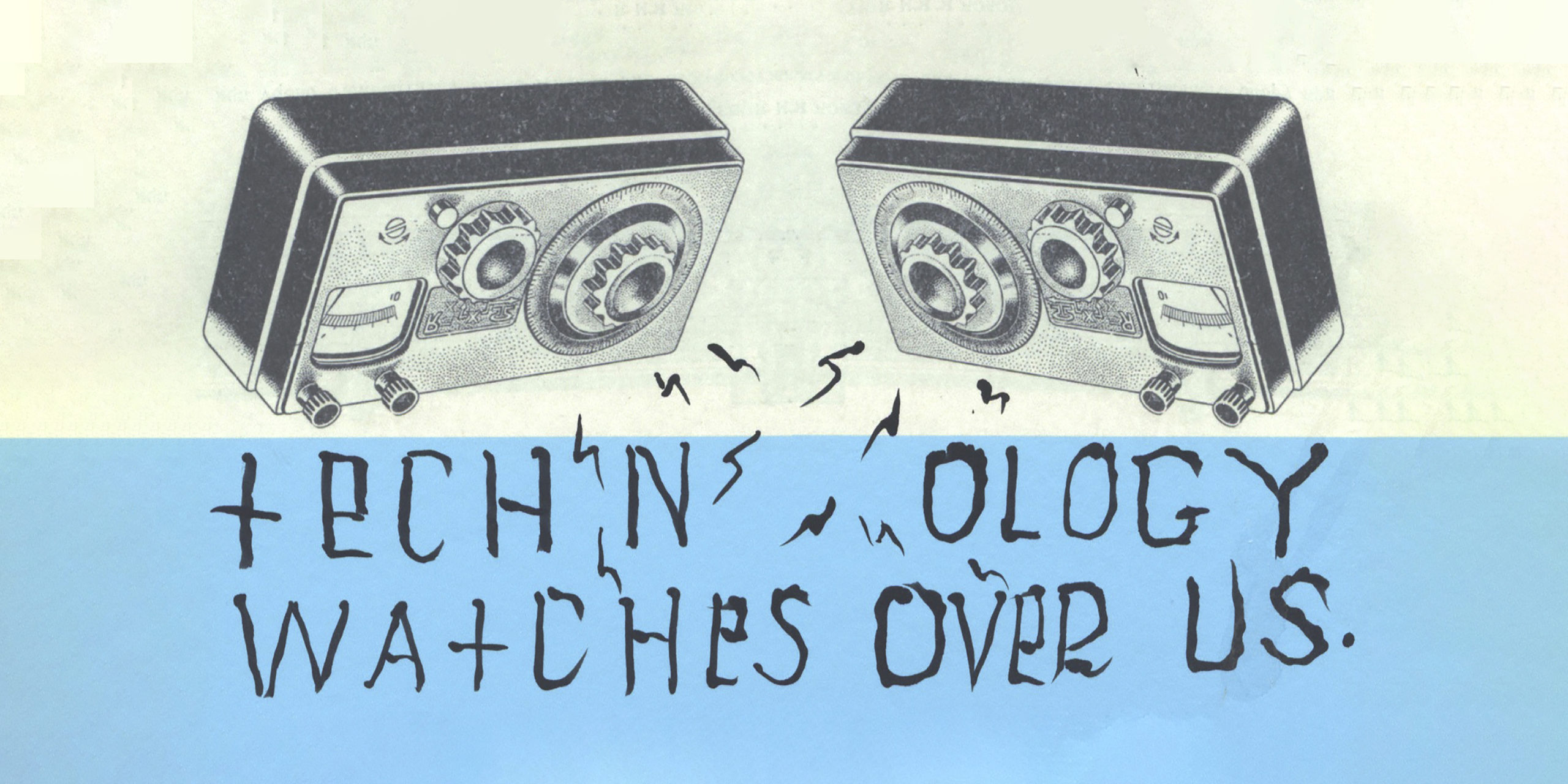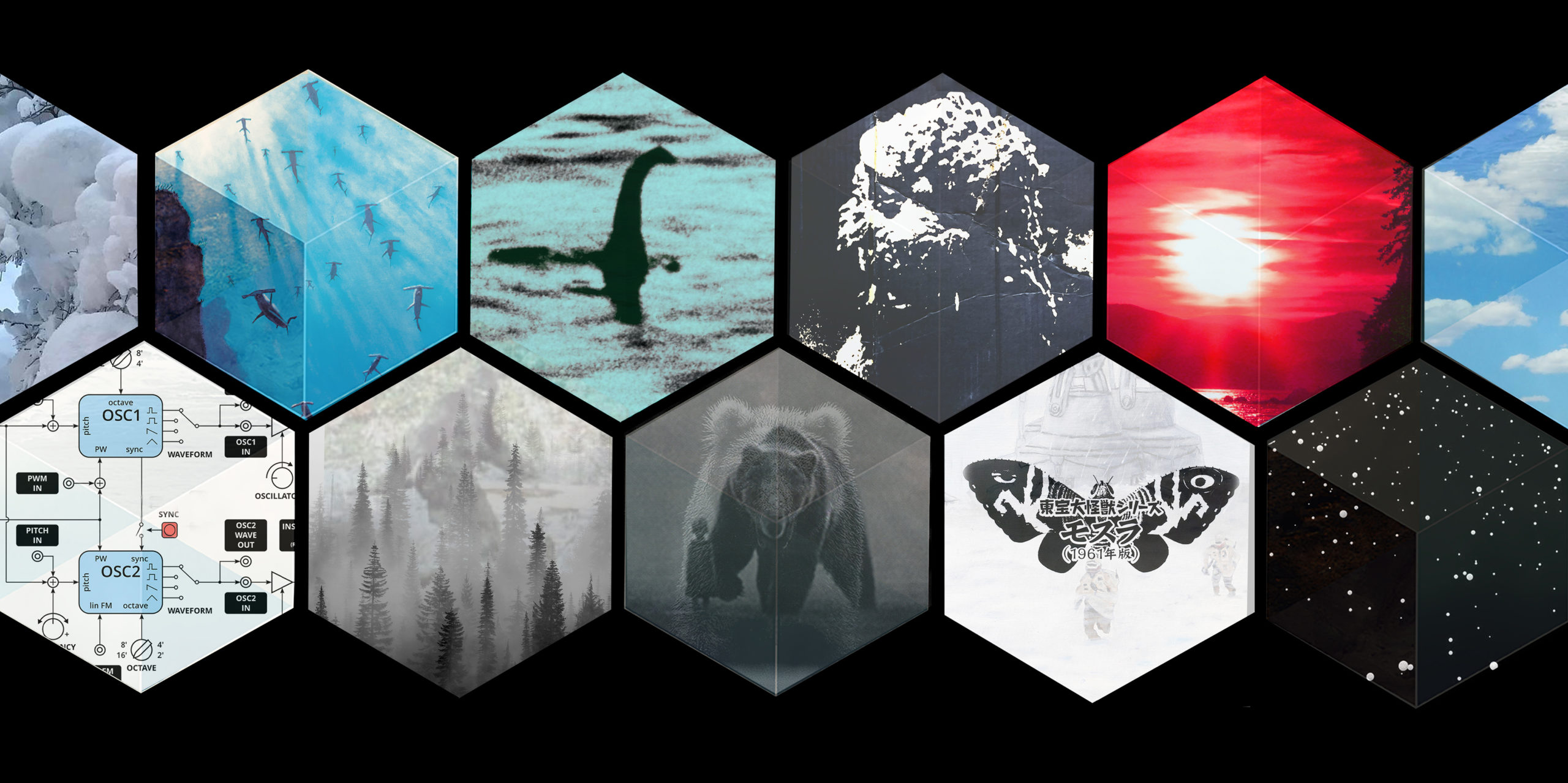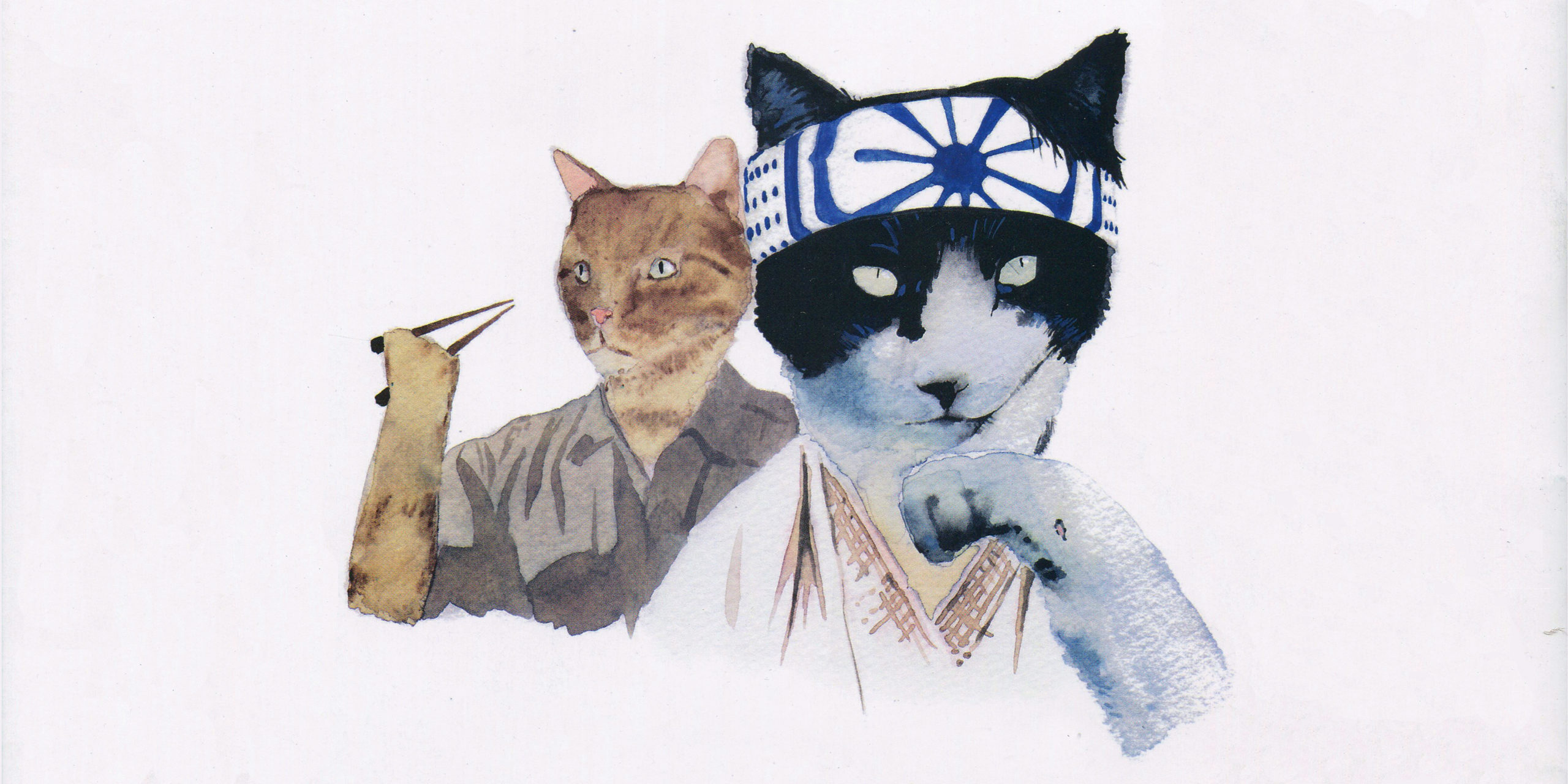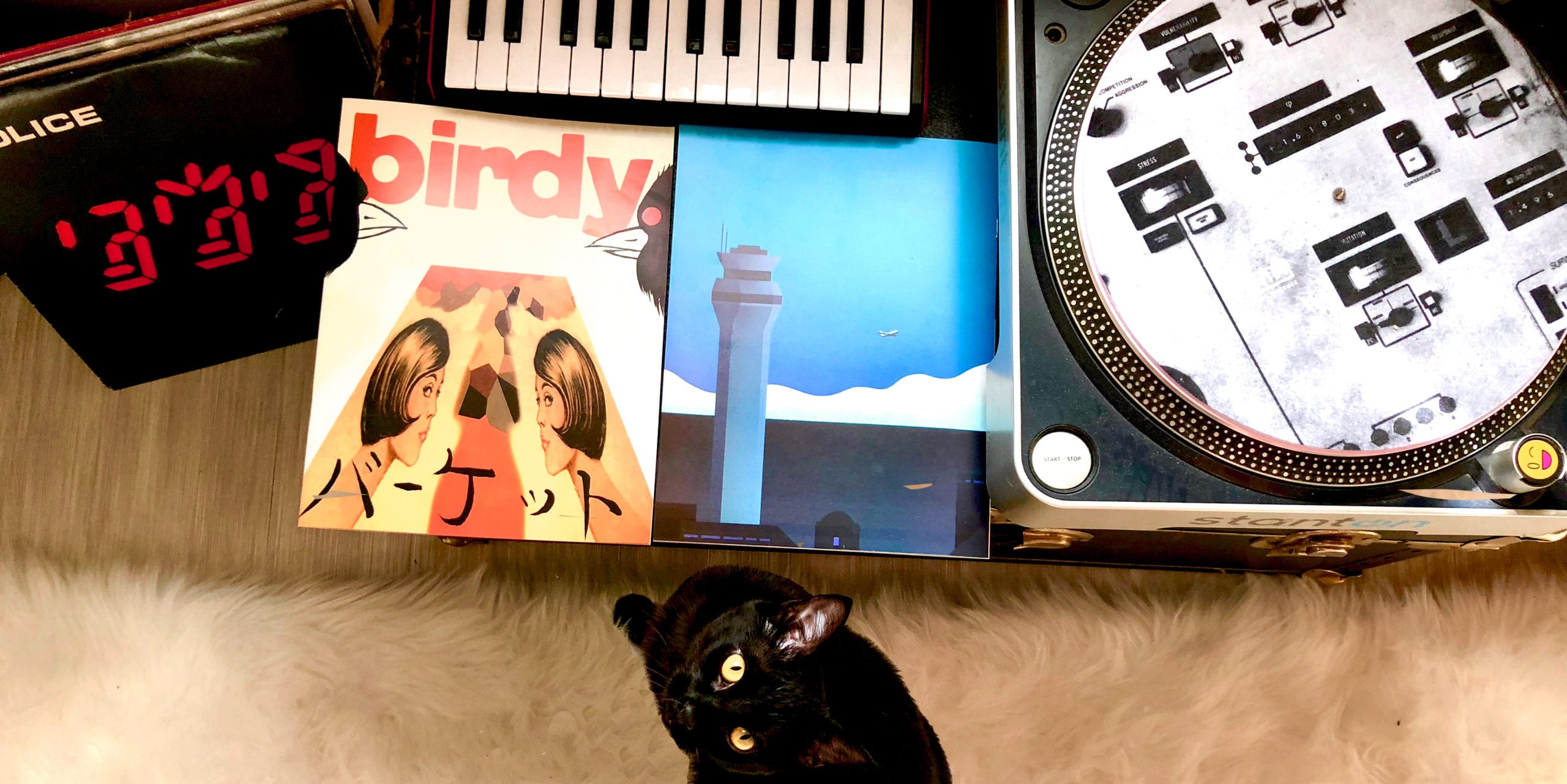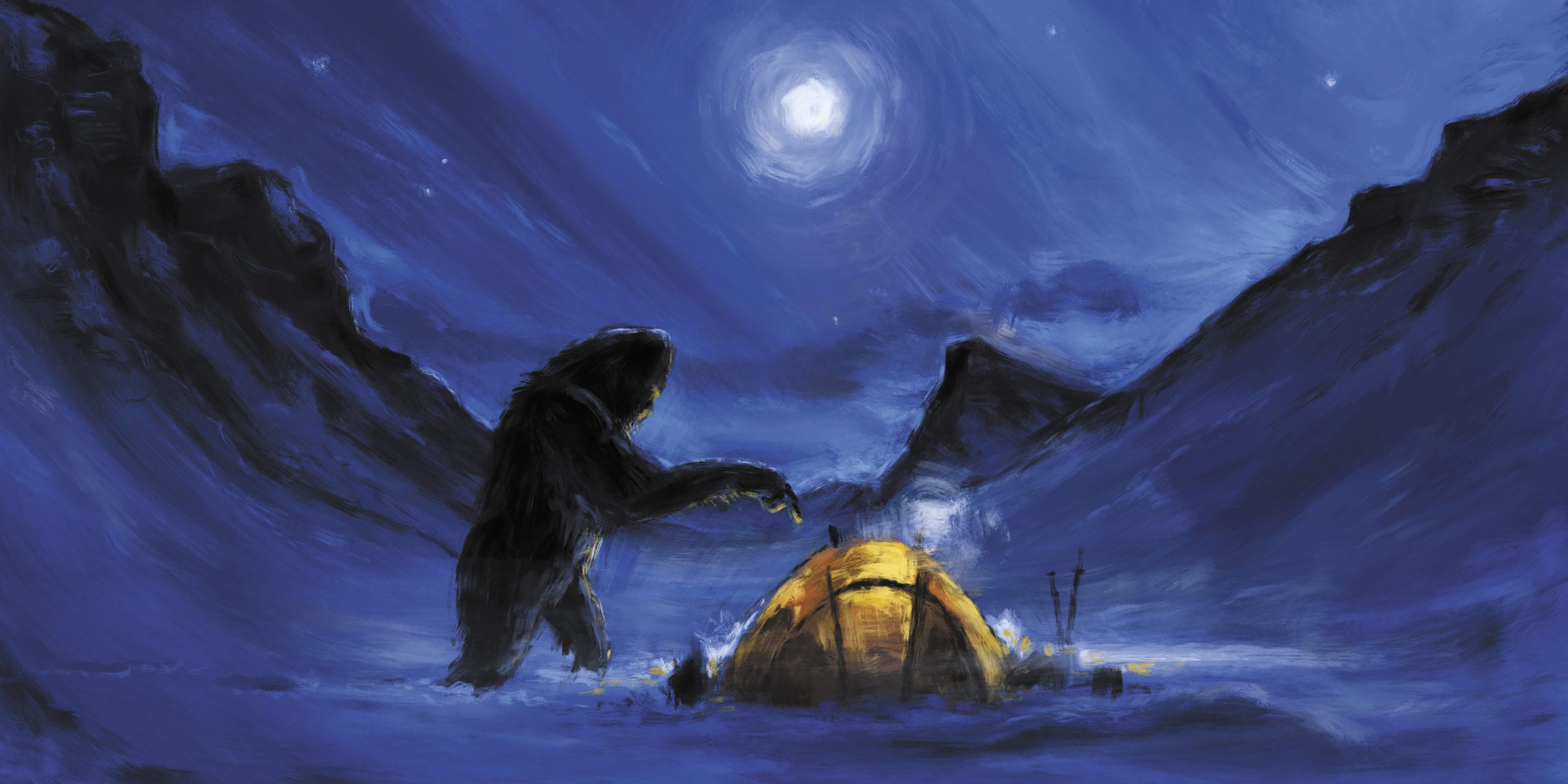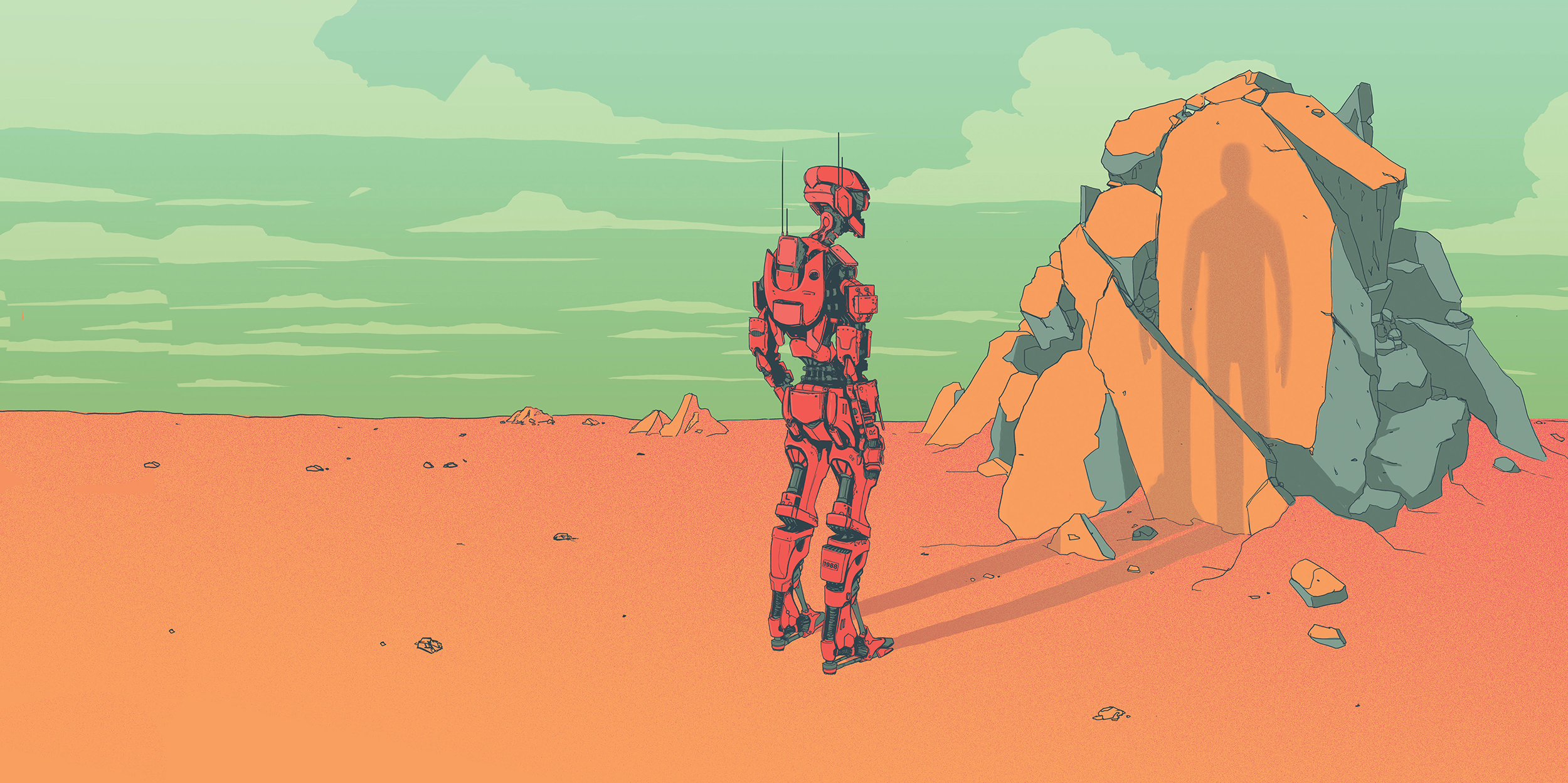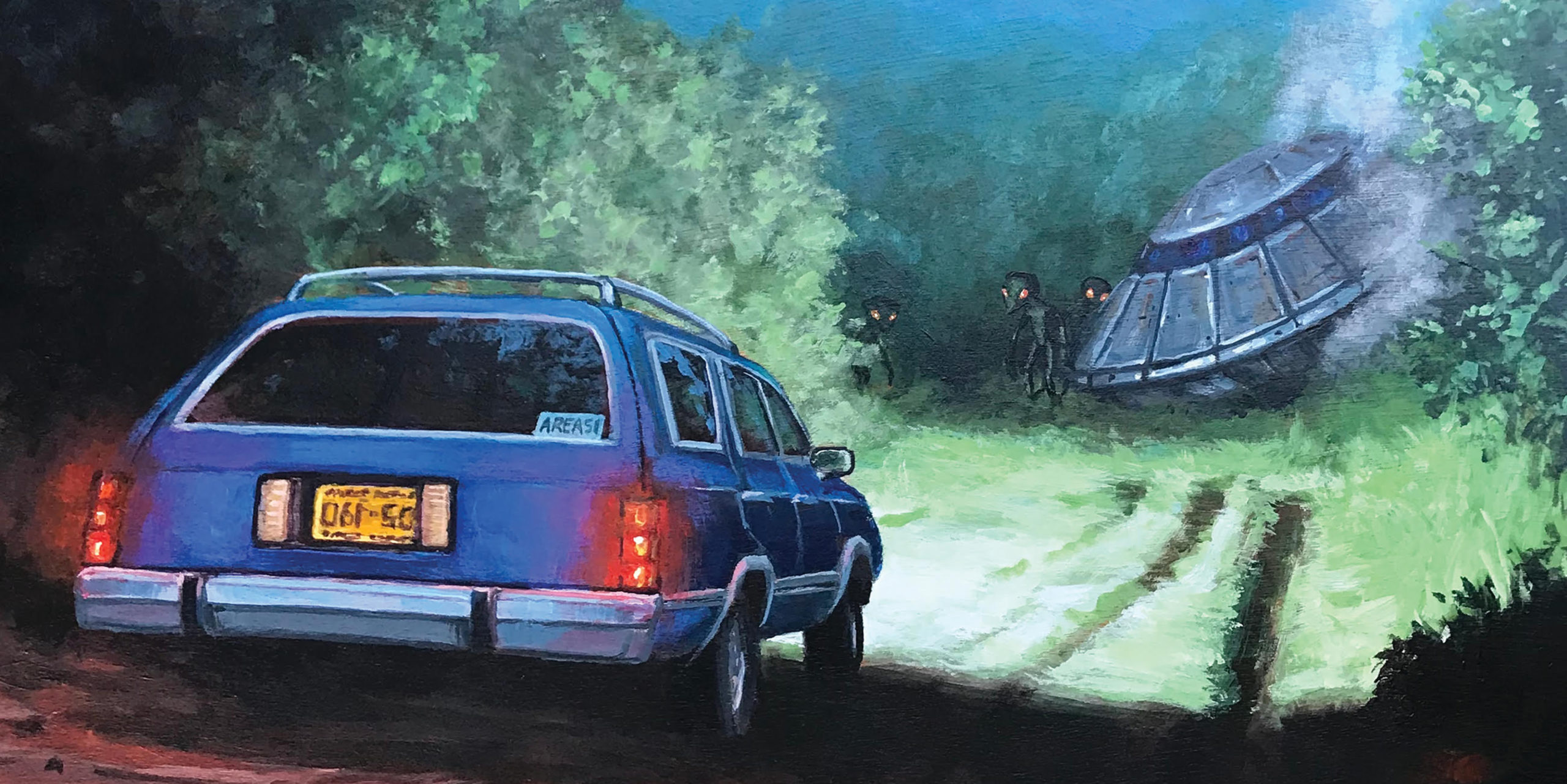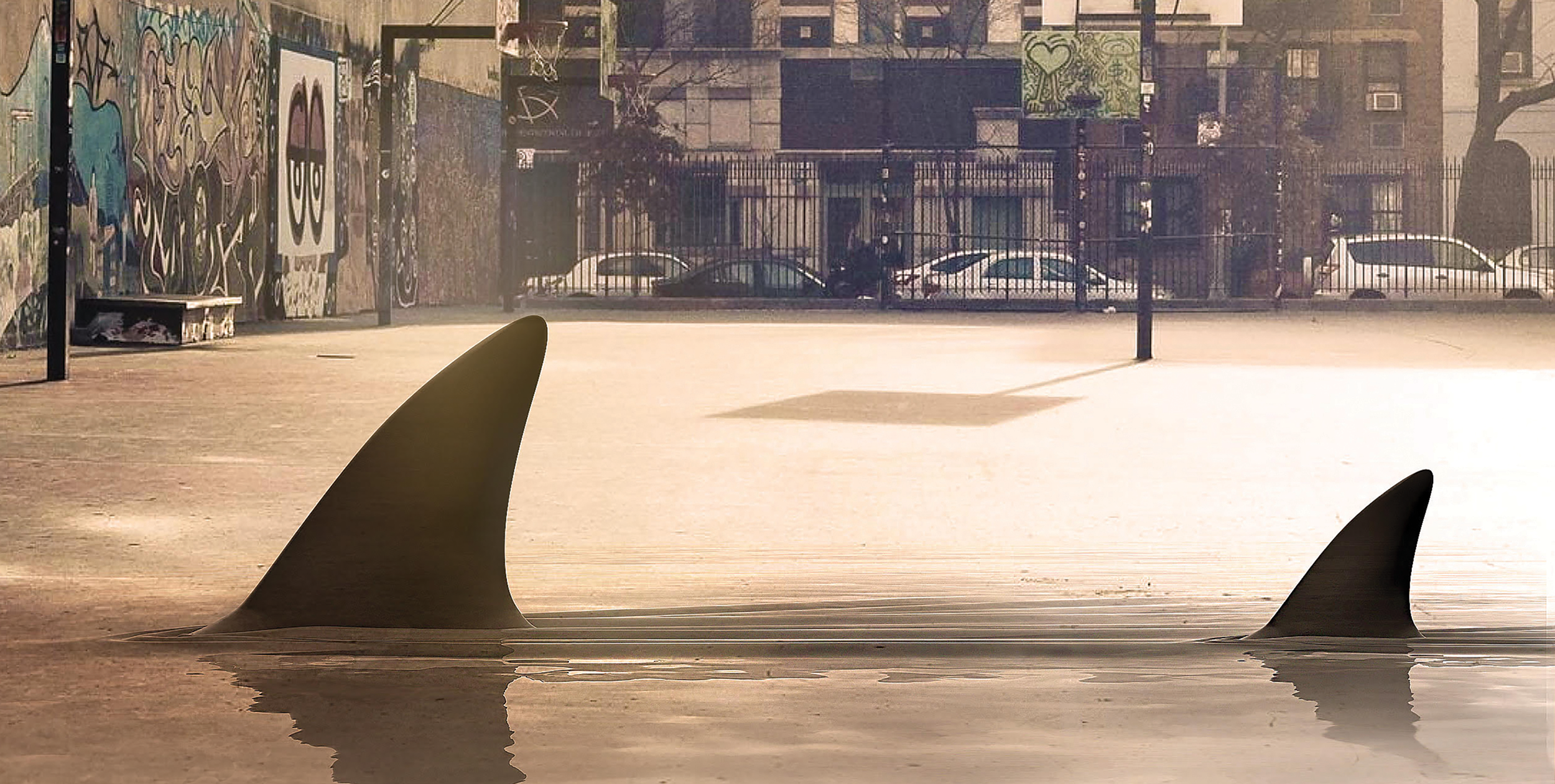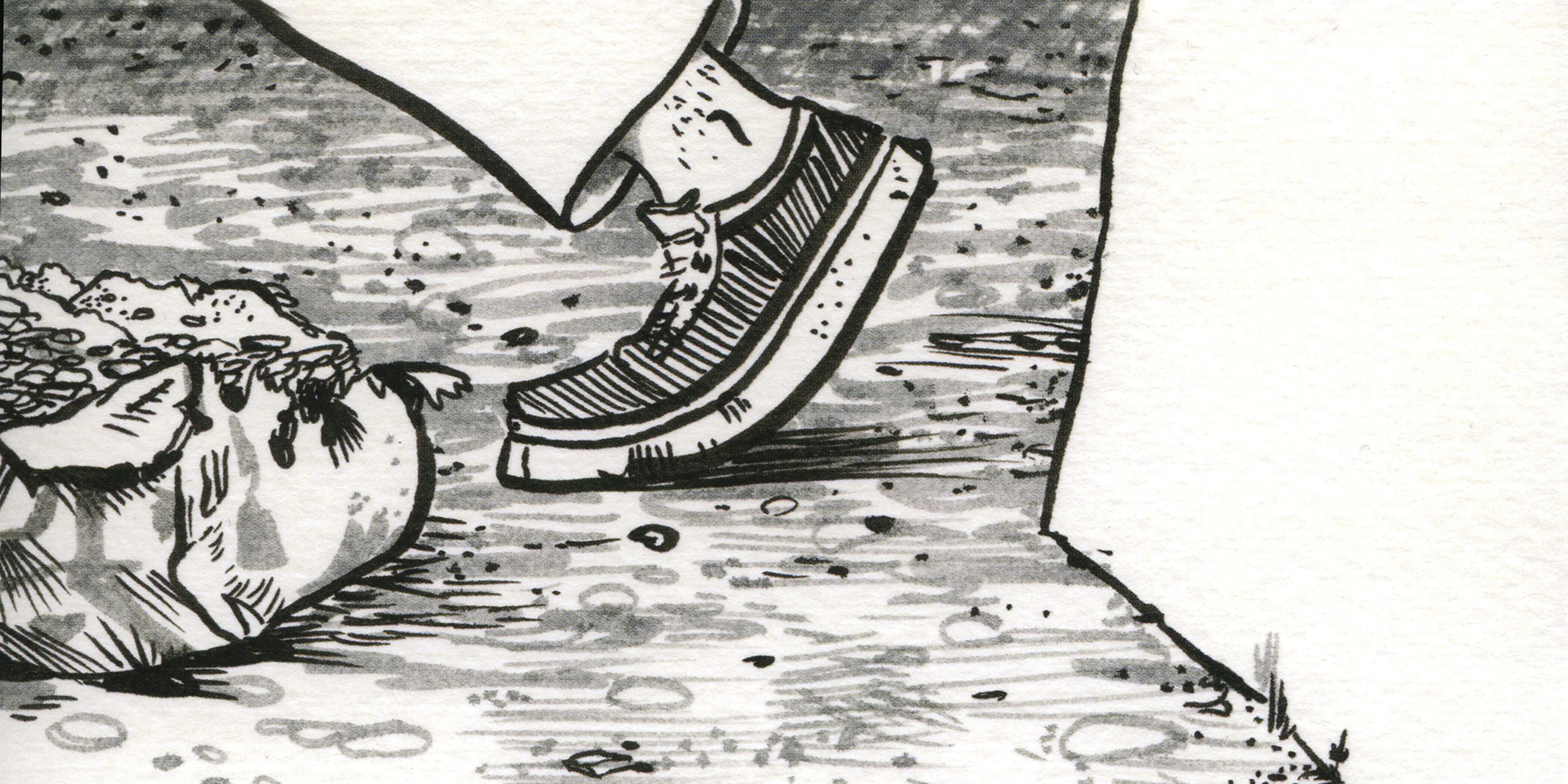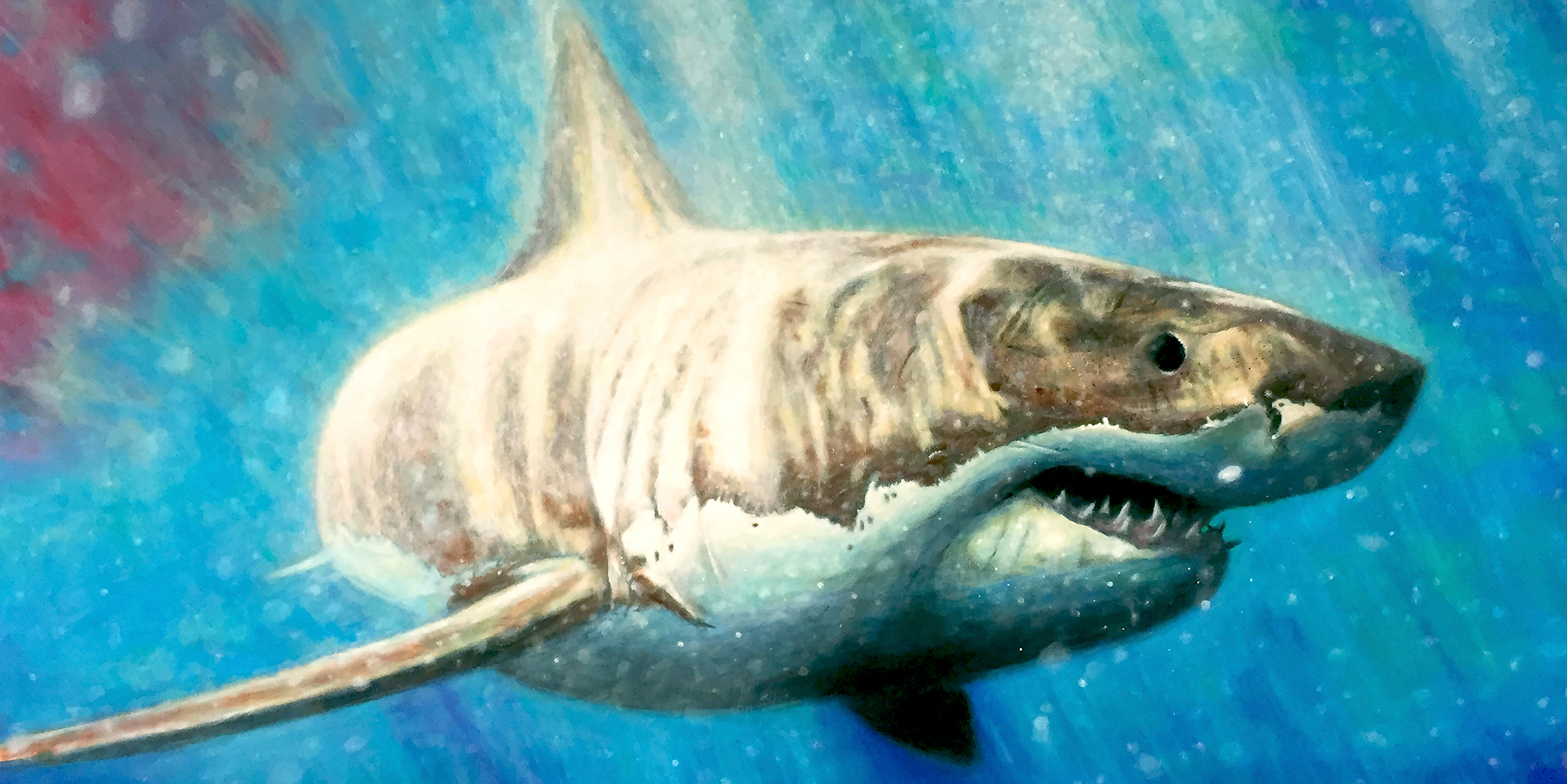 #1a_SmallSurfingRaptor_RayYoungChu
#1_NickFlook_Rex and Relaxation_087
#2_DerekKnierim_PlanetALandscape_2
#4_TechnologyWatchesOverUs_Mark Mothersbaugh_097
#5_LandSeaSkyBirdies_JonnyDeStefano
#8JonathanDodd_Poke_carousel
#9_Groundhog-1988-Anaconda_DerekKnierim
#10_PeterKornowski_CrashLanding_087
#11_JashTracey_SharkInTheCity_077_May2020
#12_MarkMothersbaugh_FromThePostCardDiaries_Untitled_015
#13_VividCrimson_JonnyDeStefano
LITHIUM ION
BY GRAY WINSLER W/ ART BY ERIC JOYNER
George's mower hummed across the Sky Line — an elevated park once known as the High Line, but rebranded in the 2040s when it was expanded over all four boroughs (Staten Island having been sold off to New Jersey, a change few New Yorkers protested). The mower's blades chewed up the grass, a flurry of volatiles wafting up to George's scent sensors. George found the smell absolutely delightful, as any good landscaping bot was programmed to feel. He enjoyed his job. He enjoyed being useful. And he especially enjoyed the few interactions he had with the park's inhabitants. 
WHAT KIND OF BIRDY ARE YOU?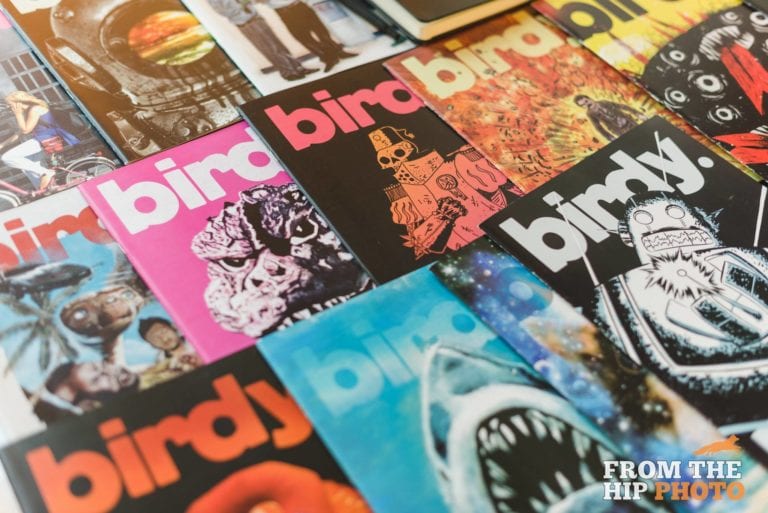 Birdy Magazine is independent work produced by independent artists and writers. Submitted and served up fresh for you. We produce a beautiful, highly-collectible printed book every month as a love letter to this classic medium and to the creators whose works we feature.
CAROUSEL ARTIST CREDITS:
Ray Young Chu, Small Surfing Raptor | Issue 042, June 2017  //  Nick Flook, Rex and Relaxation | Issue 087, March 2021  //  Derek Knierim, Planet A Landscape | Issue 067, July 2019 // Eric Joyner, Escapees | Issue 101,  May 2022  //  Mark Mothersbaugh, Technology Watches Over Us | Issue 097, January 2022  //  Jonny DeStefano, Land Sea Sky | Issue 063, March 2019  //  Ray Young Chu, Karate Kat | Issue 007, July 2014  //  Krysti Joméi photo  //  Jonathan Dodd, Poke | Issue 086, February 2021  // Derek Knierim, Groundhog 1988 Anaconda | Issue 066, June 2019  //  Peter Kornowski, Crash Landing | Issue 087, March 2021  //  Jash Tracey, Shark In The City | Issue 077, May 2020  // Mark Mothersbaugh, From the Postcard Diaries Untitled | Issue 015, March 2015. //  Jonny DeStefano, Vivid Crimson | Issue 047, November 2017