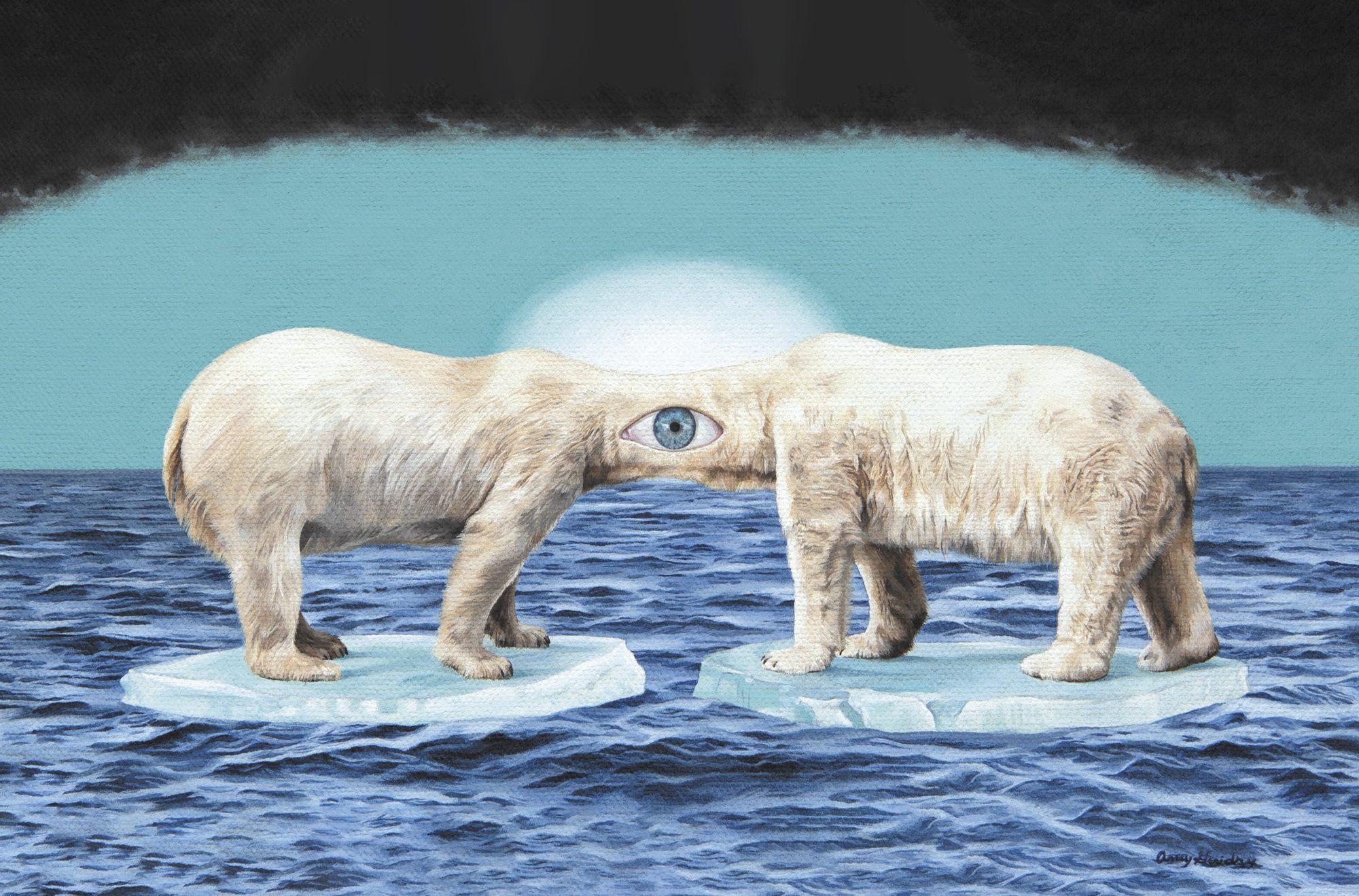 Omen
By Amy Guidry
Published as the Centerfold of Issue 114, June 2022
Omen is an acrylic painting on canvas originally 12″ x 6″. Check out Amy's video closeups of this special piece.
---
Amy Guidry (b. 1976, Jacksonville, N.C.) is an American artist residing in Lafayette, Louisiana. She grew up in Slidell, Louisiana, a suburb of New Orleans. Guidry comes from a family of artists including the late painter Eleanor Norcross. She studied at Loyola University of New Orleans where she received her Bachelor's degree in Visual Arts in 1998. She was the recipient of the Loyola University Art Scholarship, which is awarded to only one student per graduating class.
Guidry's work has been exhibited in galleries and museums nationwide including the Visual Arts Center of New Jersey, Aljira a Center for Contemporary Art, Brandeis University, the PhilaMOCA, the Paul & Lulu Hilliard Art Museum, and the Acadiana Center for the Arts. Her work is present in public and private collections throughout the United States, Canada, Europe, and Asia; including the Alexandria Museum of Art, The City of Slidell, and the Cedar Rapids Museum of Art. Guidry's paintings have been featured in publications such as American Artist, Adbusters, and American Art Collector as well as online features such as Hi-Fructose and the Huffington Post. Her work has also been featured on MTV's The Real World, Season 20: Hollywood. She is represented in New Orleans by LeMieux Galleries.
---
Check out Amy's last Birdy install, Shelter, the inspo art to Gray Winsler's short story, The Birth of Hati, or head to our Explore section to see more of her work.