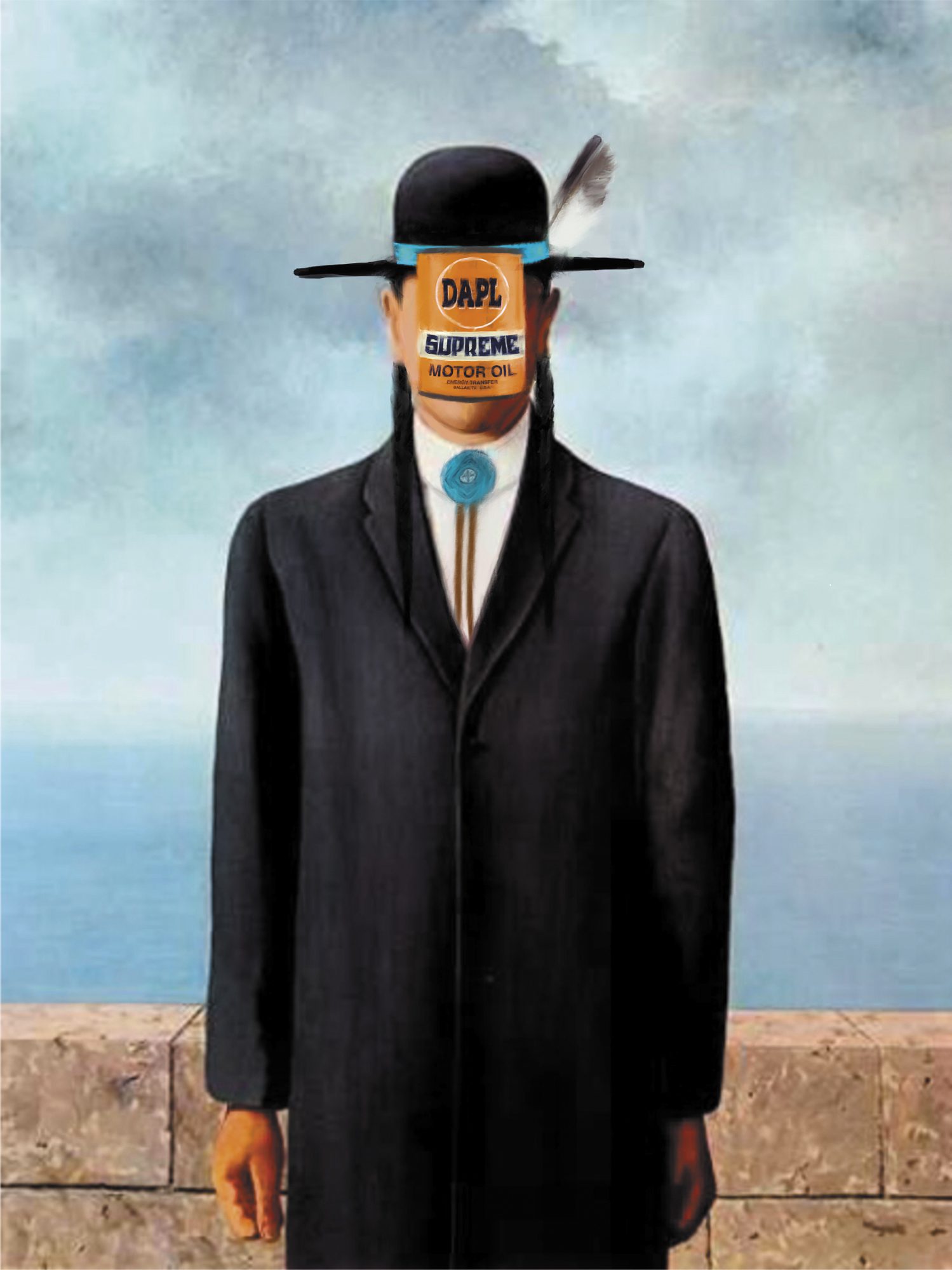 Version of Son of Man by René Magritte, created during NoDAPL on Standing Rock (2016)
By Gregg Deal
Published Issue 104, August 2022
Gregg Deal is a husband, a father, an artist and a member of the Paiute Tribe of Pyramid Lake. As a provocative contemporary artist/activist, much of Gregg's work deals with indigenous identity and pop-culture, touching on issues of race relations, historical consideration and stereotype. Within this work, as well as his paintings, mural work, and print work Gregg advances issues within Indian country such as decolonization, the mascot issue (local and across the US) and appropriation. Within the context of such heavy subject matter, Gregg speaks intelligently to these issues, brings a sharp wit, and is keenly aware of his place as an indigenous man and a contemporary artist. For more information, visit his site | Instagram | Twitter.