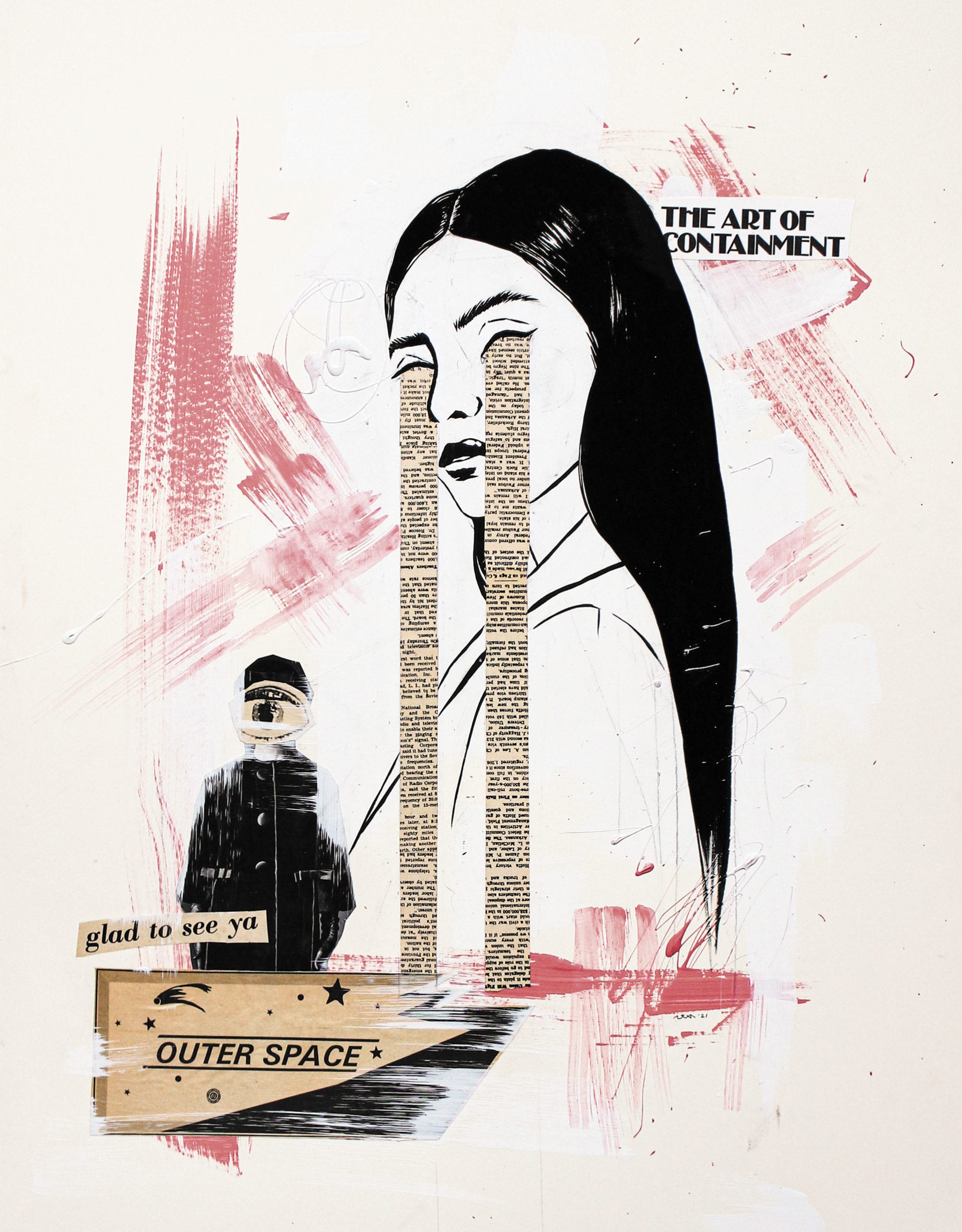 The Art of Containment
By Alexia Barreiro
Published Issue 087, March 2021
---
The Art of Containment
Currently Showing at Fire On The Mountain / Denver, CO
Address: Wash Park Location: 300 S Logan St #102, Denver, CO 80209
By mixing a hint of fashion illustration, typography and street art, I have created a series of pieces that represent the familiar struggles we've all had to face during these super weird times. From long-term containment and its direct effect on mental health, to practicing a positive outlook on life, these pieces are a reflection of my personal emotions as well as those around me. I believe it's healthy to reflect on the negative emotions we have all been feeling and to bring in some sort of clarity and closure, however that may be. For me, creating these pieces is my way of coping. Together, we're all engrossed in these weird, shitty times. I hope my work can encourage you to reflect, relate and think beyond yourself by considering the mindset of those around you.
---
About Alexia:
As an illustrator with professional graphic design experience, my preliminary process gravitates towards a heavy hands-on approach. Whether it's logo design, mural installations, mixed media portraits, or large scale paintings, I mix my illustrative/fine art skills with a graphic designers' perspective in order to create funky and bold work that is professional, refreshing and experimental — because that is the fun of it. My work represents all of my personal and professional experiences and is visualized through color, line-work, subject matter and non-traditional techniques.
---
Check out more of Alexia's work on her site and Instagram. Snag prints and originals of her work here.