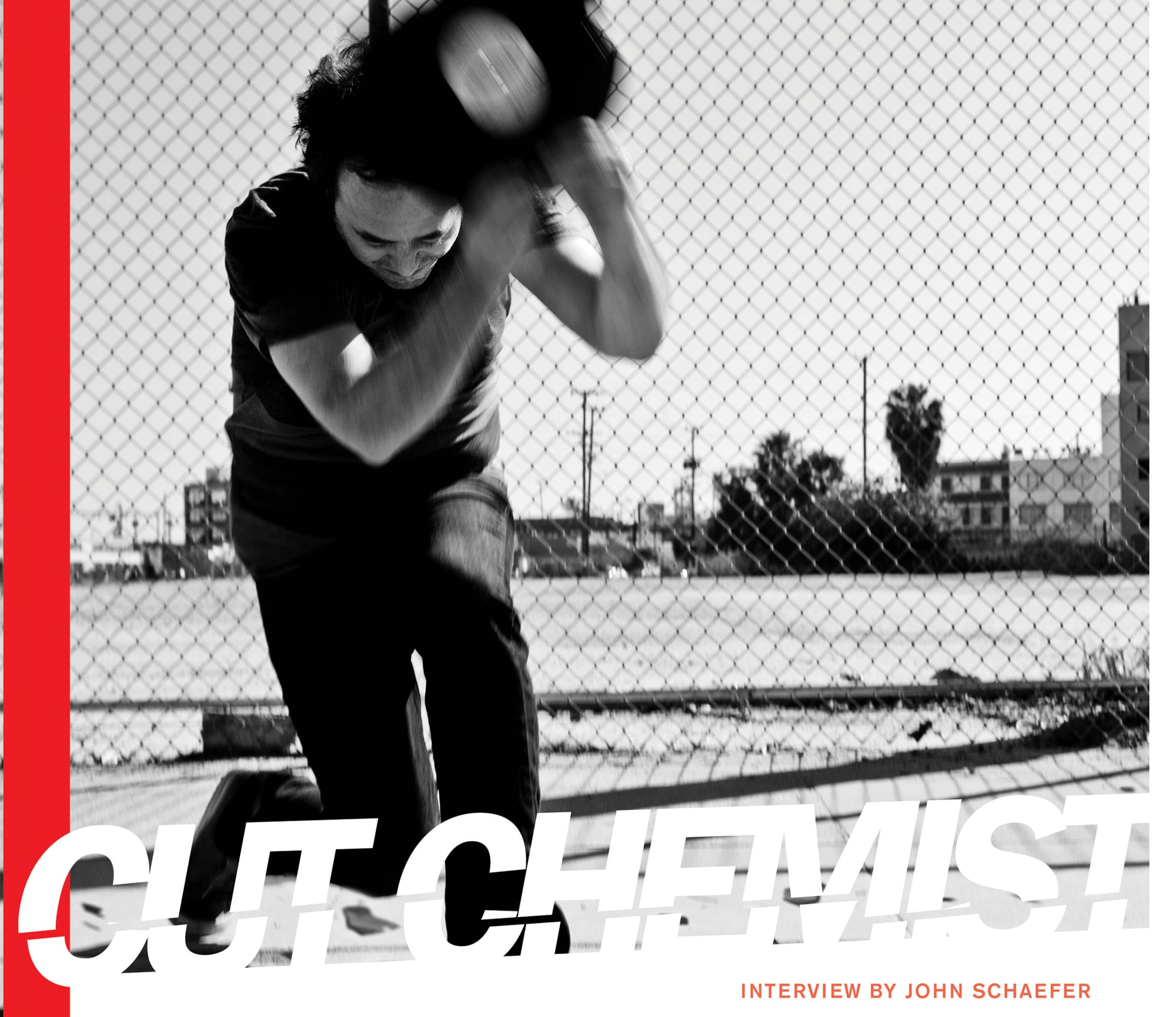 CUT CHEMIST
An Interview by John Schaefer
Published Issue 052, April 2018
New York-born, California-raised turntablist Lucas MacFadden is best known by his nom de rayure Cut Chemist.
McFadden began his DJ career in 1984 at age 11 and by 14 was recording with friends such as Chali 2na. By
1995 Cut Chemist obtained international recognition as a founding member of Jurassic 5 and through his work
with the Latin rock group Ozomatli.
Leaving Jurassic 5 in 2004 he began focusing on his first solo recording. Two years later, the planet was
introduced to the legendary The Audience's Listening album. Though Cut Chemist has kept busy with remixes,
compilations, the launch of his own label, and more, 12 years passed before he would put out another dedicated
studio album. In March 2018, the now world famous turntablist, producer, and black belt crate digger released
his long-awaited sophomore studio album, Die Cut.
Radio Rethink founder John Schaefer had a chance to catch up with Cut Chemist before his April 7 performance
at Cervantes' Masterpiece Ballroom in Denver.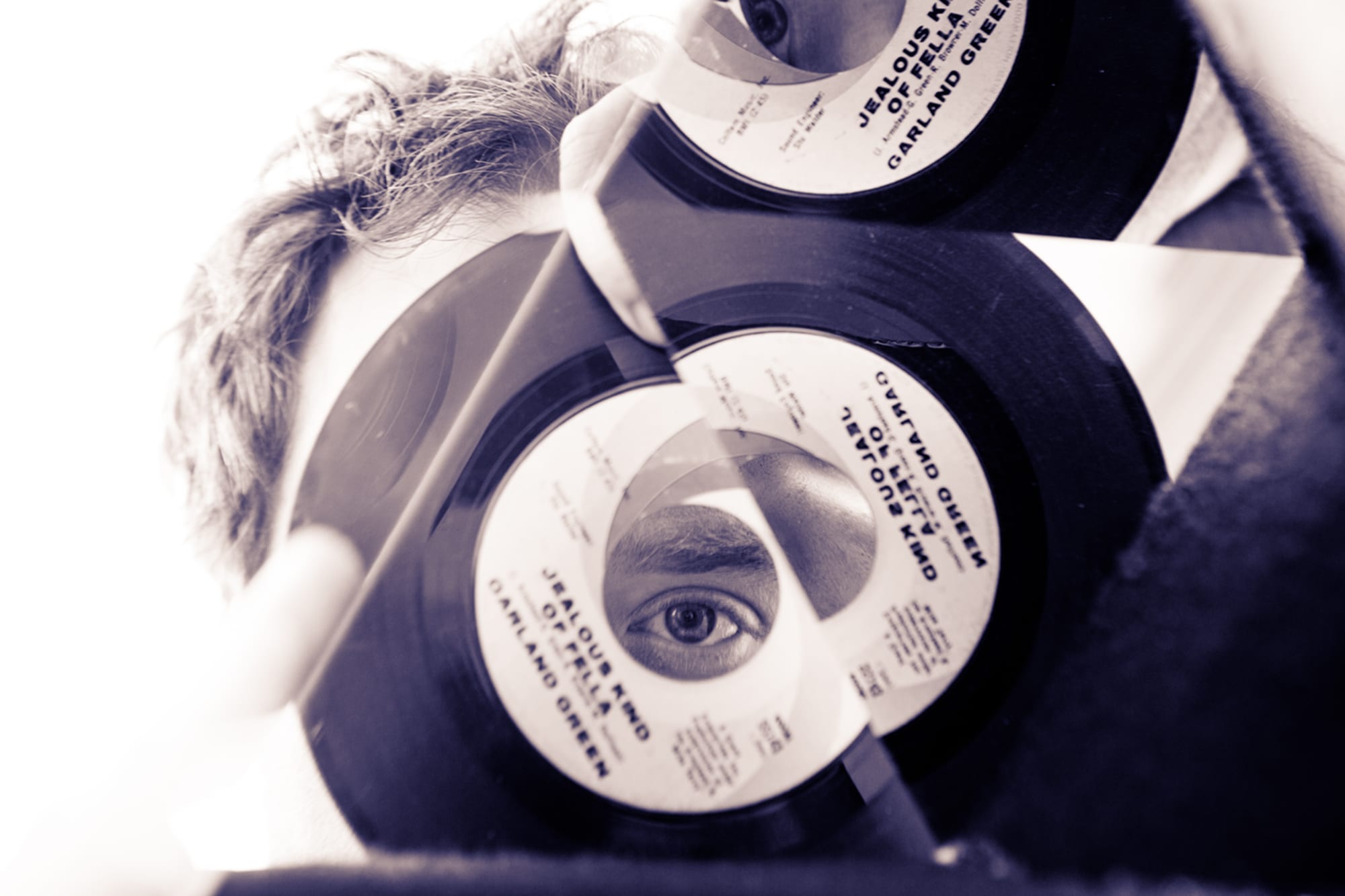 It's always such a treat to press play on anything you've released. Die Cut was no different. There's a lot to enjoy and consider about the record, but one thing that stood out for me was the anthemic and ethereal stretch toward the end running from "Plains" through "Home." Can you shed some light on how that passage of the record came together?
It naturally came to be the "come down" part of the record. After "I Gotta Weapon," I felt it was necessary to switch gears and do something more acoustic and ambient with some sunshine that rides out for the rest of the record. Well … until the bonus track, that is.
In listening to both of your main studio albums it can be difficult to imagine the amount of work that went into each one. Between The Audience's Listening and Die Cut it seems there is so much detail and effort that's required to bring these recordings together. Do you feel like your main Cut Chemist recordings will continue to take about a decade to develop? Or was there something particular to Die Cut that extended its development?
I hope not, otherwise I'll only release a couple more in my lifetime. I think what took me so long to release this was a few contributing factors. One was life events. Without going into specifics, my life became a lot more complicated than when I was in my late 20s which is when I created Audience's Listening. As one gets older the problems get more real — death, family, etc. … I also was unsure that this was something anyone would enjoy. What if this came out immediately after its inception in 2009 or 2010? I don't think it would've been received the same way. It's aged nice like a fine wine. I also think the political climate makes it more relevant than it would've been a few years ago. Even though we deal with the same problems we've been [dealing with] for years, it's very tense these days which makes the music seem more potent to me.
Your label A Stable Sound has been releasing some incredible material since it launched in 2004. What was it like starting the label and what's your vision with it? And is it really housed in a horse stable?
A Stable Sound is really housed in a horse stable, yes! My vision originally was to release specialty mix projects that were different from my artist records which back in 2004 were owned by Warner Bros. So basically A.S.S. was a safe haven from having to clear samples. Now it's both the label for my artist material and my fun mix projects.  
A Stable Sound the radio show broadcasts live on first Saturdays from 6-8 p.m. PST on 99.1 FM in Los Angeles and online at dublab.com. How and why did you connect with Dublab to get it started? Do you feel there's a difference in what you're able to present on the show that a club doesn't allow for?
On the A Stable Sound radio show I play selections from my personal music collection. I've been doing it since 2017. It's a record nerd party. I'll play demo tapes from the 80s, punk, world music, etc … It's anything and everything from my collection. On certain occasions I'll interview artists or behind-the-scenes music people which creates a podcast-type feel. Other times I'll create a theme and stick with it for an entire show. For example, I did an all "Deep Funk Show" playing a mix of all 45s.
On your recordings, the label, and the radio show you've presented some incredible international selections. Most recently the Going Back to Cali release showcased astounding material from Colombia. How did you discover these eclectic sounds of the world over the years?
World music is a favorite of mine since the Ozomatli days. I enjoy sharing music from South America and Africa especially, probably because of the band — since the core roots are from those regions. Colombian music is probably one of my favorite types of music on the planet. On a couple of the radio shows I wanted to highlight both original recordings and remixed versions which paved the way for Going Back To Cali, which is of course in reference to Cali, Colombia — home of the incredible Petronio Álvarez Festival which blew my mind apart both musically and spiritually.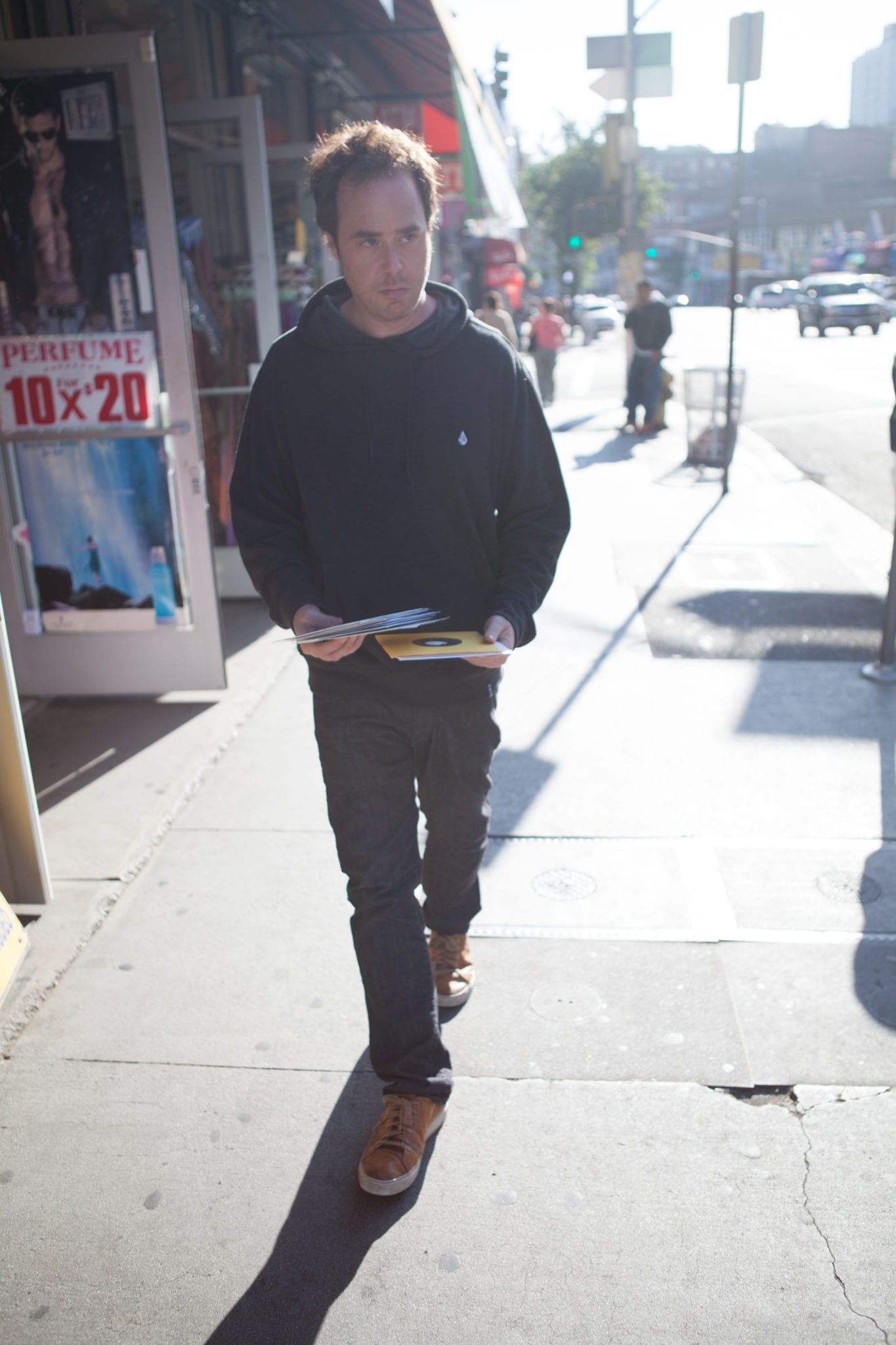 You've also shared some exceptional sounds from the Korean Peninsula, and even broke out amazing Shin Jung-hyeon tracks on your radio show during what was hopefully the peak of tensions between the U.S. and North Korea. It was a fitting musical wish for peace at the time. That whole vein of music is so rich, but also more than a bit elusive to most people. Do you have any suggestions of recordings for anyone looking to dig deeper into those crates? Any chance for a Cut Chemist in Korea compilation?
I don't have any plans to do a Korean "I Know You Got Seoul" compilation … (laughs)
Just to bring it all back to the beginning, growing up as a kid my brothers and I saved enough money to buy a 45 of Rhythm Heritage's "Theme from S.W.A.T." — it was the first one we owned and we played it into the ground. Can you recall the first record you ever bought or truly fell in love with?
The first record I probably loved was the Star Wars soundtrack when I was 5 years old. I used to listen to that thing imagining the movie playing in my head. It was the only way I could watch it over and over again.
Do you have any advice you can share with kids starting out in music today? Or perhaps anything you would share with the younger version of yourself if you had a time machine?
I would tell myself to not waste time over thinking anything. Life moves fast and it works the best when you learn to let go and keep it moving.
Cut Chemist w/ El Dusty | Chris Karns (Pretty Lights Live Band)
Saturday, April 7 2018 | Cervantes' Masterpiece Ballroom | Denver 
Doors 8 p.m. | Show 9 p.m.
16+ | $20 Advanced | $25 Day Of
Tickets: www.cervantesmasterpiece.com
More info | news | beats: cutchemist.com