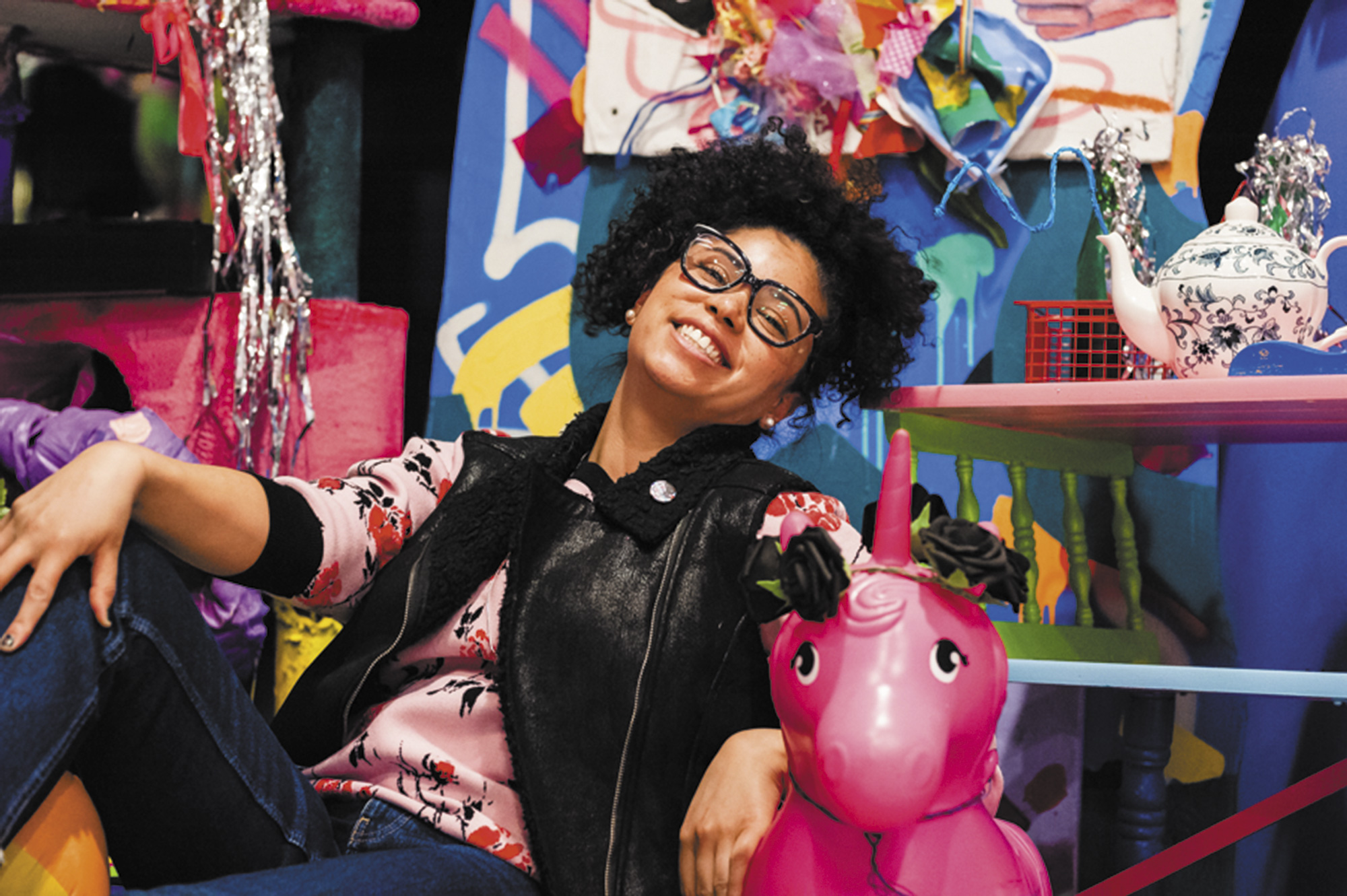 Moe Gram on MCA Denver Teen Workshop and the Role of Empathy in Art
By Rachel Grammes
Photos by Adrienne M. Kendall  
 This is an excerpt from a recent interview with Denver-based artist, educator, and community organizer Moe Gram to learn about 3D collage. Gram recently worked with 11 metro Denver high school students to create the exhibition, Get Close But Don't Touch in the Teen Idea Box at MCA Denver. The exhibition encourages viewers to explore the nuance of their own personal experience of the last year, while zooming out to acknowledge our collective societal experience at large.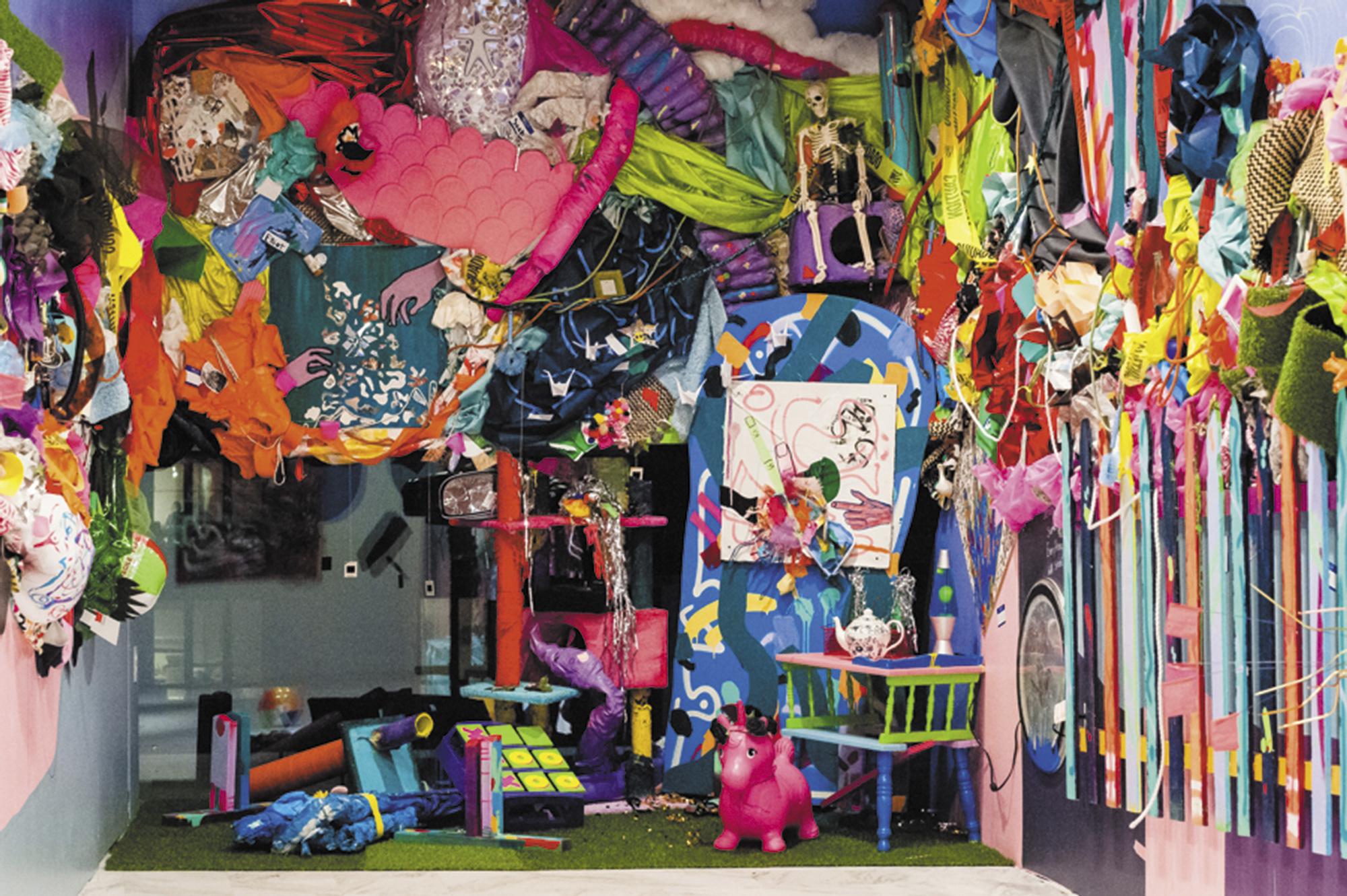 We caught up with Moe and talked about her experience working with the teens on the exhibition, the role of empathy in art, and women who have inspired her.
What did the collaboration with the MCA Denver teens look like for Get Close But Don't Touch? How did everyone's respective experiences with living through — and continuing to live through — the pandemic, social unrest, and all that has happened in the last year materialize in the installation?
The collaboration started with conversations between myself and the teens about what it meant to "get close, but don't touch." Naturally the pandemic came into play. Other topics that were brought up were the idea of connecting with our celestial being, wanting relationships, revisiting memories, and thoughts about technology, the ways we use technology, etc. We continued discussing our points of view. We talked about materials that support our conversations and also began creating our own individual work on wood panels. Each teen was also given a $25 Visa gift card, and each card allowed teens to purchase any materials they wanted for their project from thrift stores. When we came into the museum, teens were asked to install their wood panels and to make those panels connect with the rest of the work. In the last hour of their time, they were asked to step away from their own art and work on the greater piece at large. Each individual had a very specific conversation in mind and what the viewers see is a mix of personal ideas and the collective view at the same time.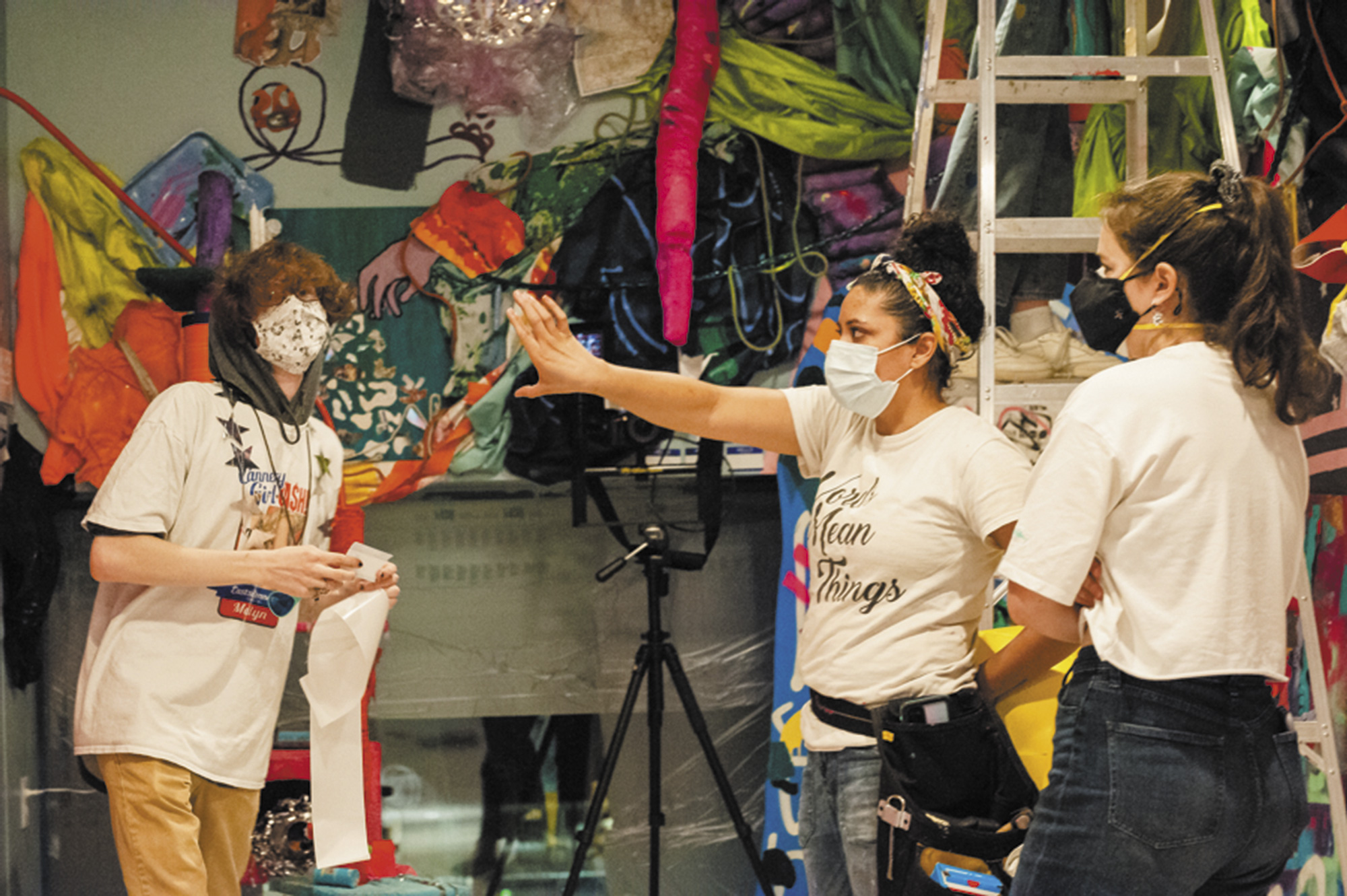 Your work involves themes of empathy and connection. What is the role of empathy in these deeply trying times? How can art encourage empathy in ways that language or other mediums might not be able to? 
The state of the United States specifically is very divided at the moment.  We are seeing humans expressing their empathy but not truly allowing that empathy to extend past people who look like them or who come from similar backgrounds. The beauty of art lies in its ability to expand minds and challenge perspectives. My art is very maximalist with bright colors, so it is approachable to people. That allows a very specific invitation for the viewers to explore the work. As people explore the work they are confronted with a conversation and they have to dive deeper. The work demands it. What is also lovely about the deep dive, is that often the conversation starts as an internal dialogue. Individuals have space to interpret and unpack their views internally before discussing with others.  And because they bore witness to the work, that conversation will not leave them. Sometimes words, social media and other experiences can be very fleeting. When done right, art can deeply implant its ideas in our minds.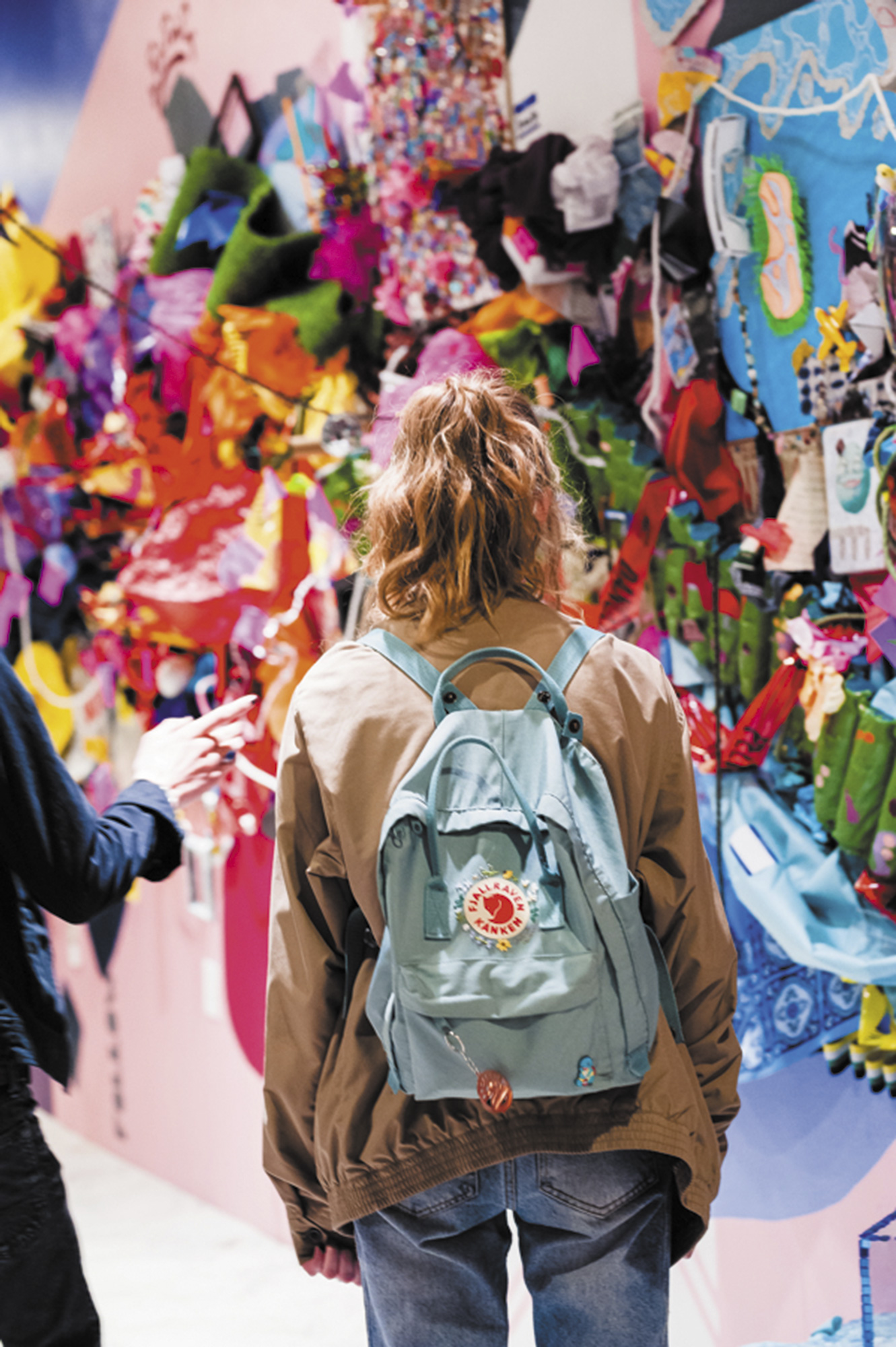 As a female artist yourself, what's one of the messages you want to spread to women, whether they're artists or not? 
Exist and do not diminish who you are on behalf of someone else's comfort. You are here, so be here fully. Do not allow any person to make you feel as though you are not worthy of acknowledgement. Be exactly who you are, because that is exceptional. 
---
Get Close But Don't Touch is currently on view at MCA Denver. To see more of Moe Gram's artwork, visit www.moegram.com. To read more interviews with artists and other creatives in our city, visit mcadenver.org/blog.
---
Moe Gram is a multidisciplinary artist living and working in Denver, and works on a diverse array of mediums that include painting, mural, collage, and installation. Gram graduated from California State University Bakersfield with a major in Visual Arts and a minor in Cultural Studies with a focus in Italian Culture, during which she participated in a 6 month museum studies and studio arts program in Florence, Italy. Read more about her here.
---
Rachel Grammes is the Digital Marketing Specialist and Independent Photography Contractor at Museum of Contemporary Art Denver.
---
Colorado-born, Denver-based Adrienne Marie Kendall is an artist working toward a Bachelors of Fine Arts in Art at Metropolitan State University of Denver. Having originally pursued a degree in the physical sciences, photography has been a welcome change of career course. Visit her Instagram page for current daily happenings, BTS, and always a *bit* of dark humor.