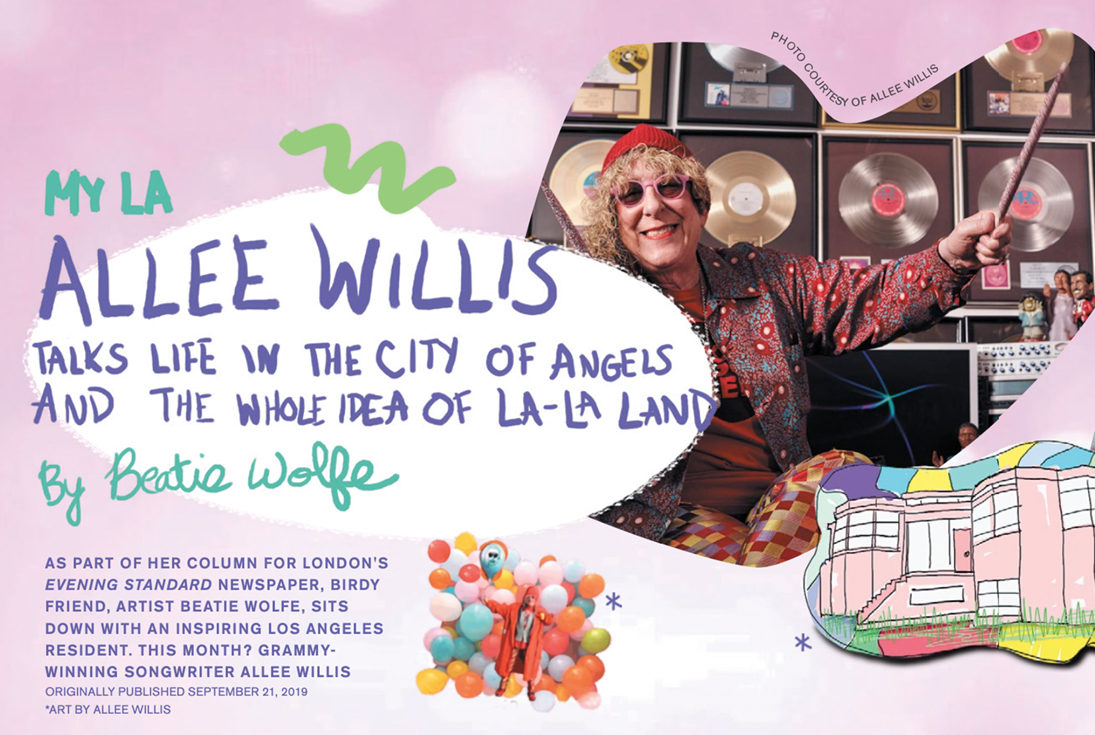 See Issue 084 for the full-blown designed spread
Published Issue 084, December 2020
Originally published September 21, 2019

As part of her column for London's Evening Standard newspaper, Birdy friend, artist Beatie Wolfe, sits down with an inspiring Los Angeles resident. This month? Grammy-winning songwriter Allee Willis
---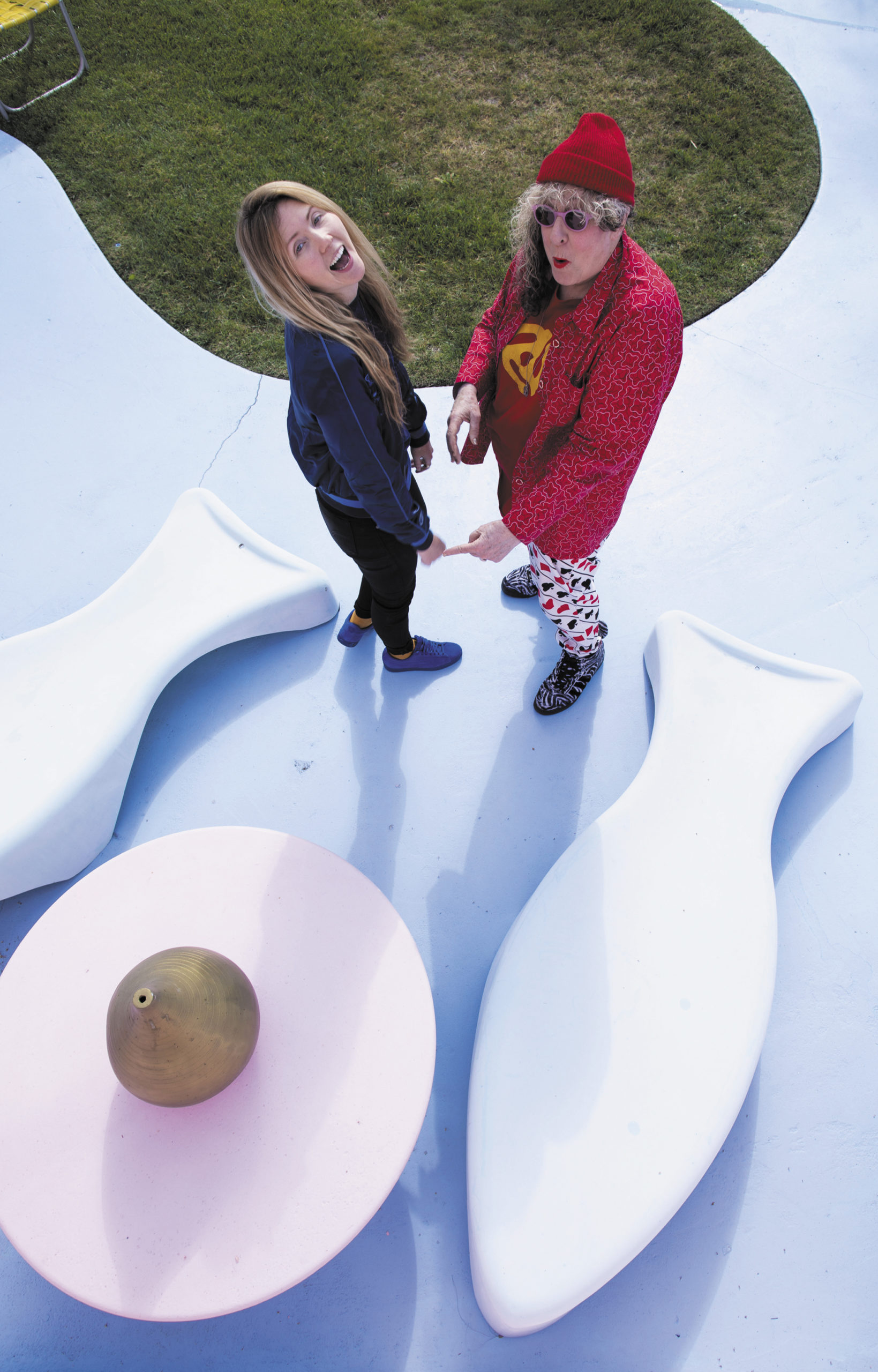 As TV show Friends marks its 25th anniversary, a new version of its famous theme tune is set to be released by pop star Meghan Trainor.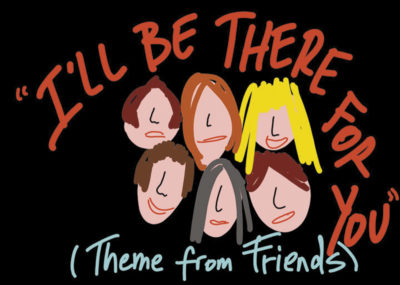 The ultra-catchy and now iconic song was written by Grammy and Tony winning hit-maker Allee Willis, but the track is just one in a long list of Allee's achievements.
Allee was inducted into the Songwriters' Hall of Fame last year for her decades of work crafting songs that include "September" and "Boogie Wonderland" (and many others) by Earth, Wind & Fire, "Neutron Dance" by The Pointer Sisters, "What Have I Done to Deserve This?" by the Pet Shop Boys and The Color Purple musical to name a few.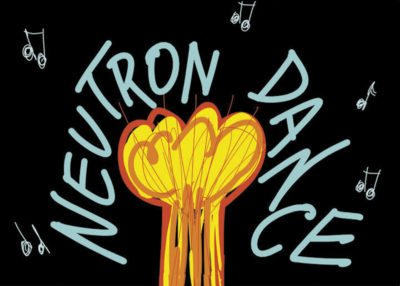 Allee's songs have sold more than 60 million records. She was once described as "one of the most dangerous subversives living in the U.S." after her Grammy-winning song "Neutron Dance" was mistranslated as "neutron bomb," putting her on Russia's most wanted list.
Artist Beatie Wolfe sat down with Allee, an LA resident since 1976, to talk about the best (and weirdest) things about life in the City of Angels.
---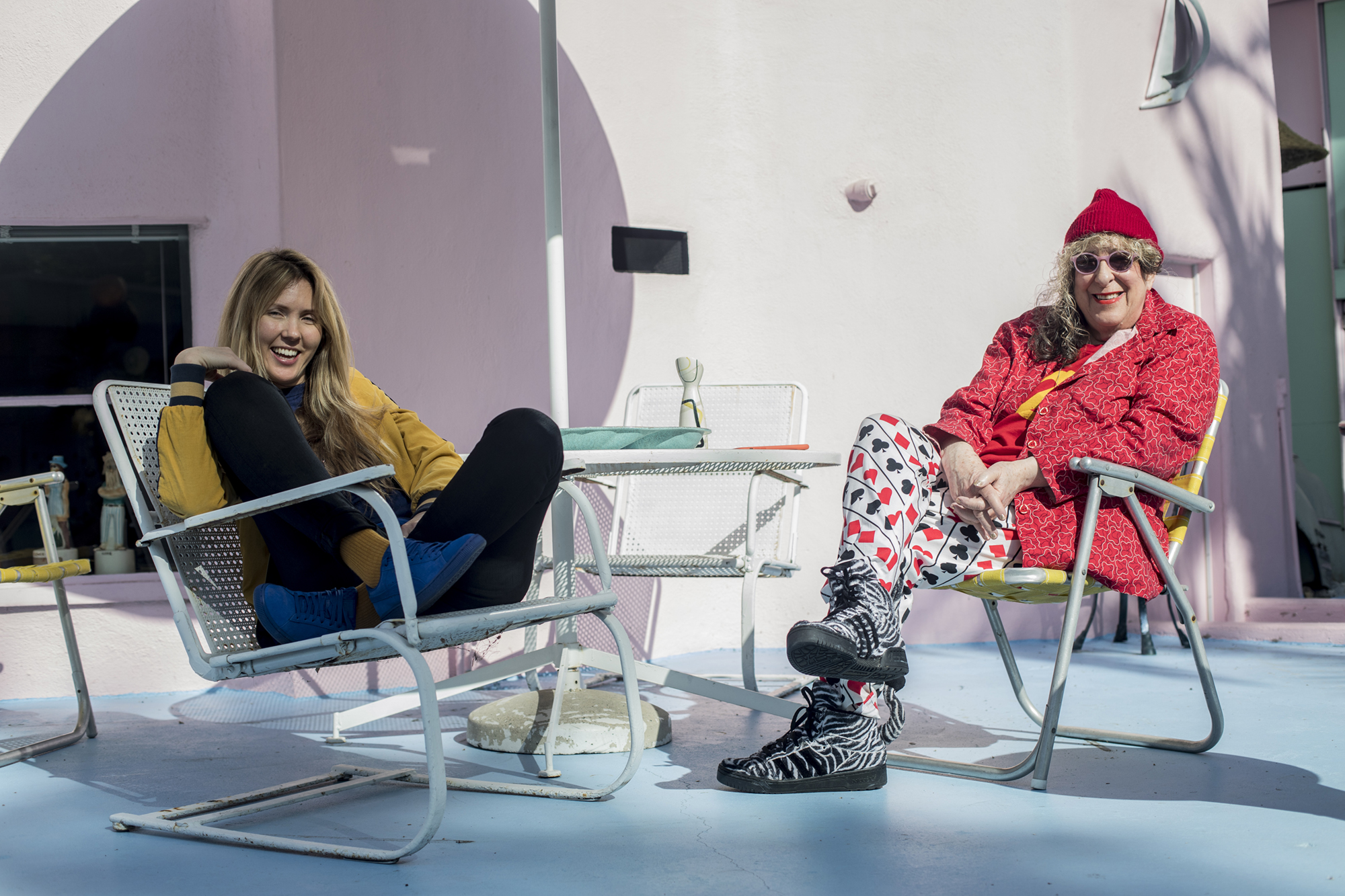 One of your favourite things about LA?
That it's full of colour. If you're driving down a street (it doesn't matter what neighbourhood you're in) you see pink, lime green, powder blue. You see a full spectrum of colour. Whereas in other cities all you see is brick. And then you throw in the greenery that's alive all year round and it's just like an artist's palette accompanying you wherever you go. 
Something that you still don't understand about the city?
People's perception of it! I love that it's a mixed culture. I love the different neighbourhoods. I don't mind being stuck in traffic on a freeway — it feels like being at the beach, I'm just looking at cars, looking at people. But the whole idea of LA-LA Land, that people don't really work here and they just lie around in the sun and if you want a place where people work it's New York, is so not accurate. People think that we do nothing here and it's like are you crazy? So the biggest misconception about LA is that people are lazy and that you have to sleep with someone to get where you're going and that things aren't real here. It's real here baby!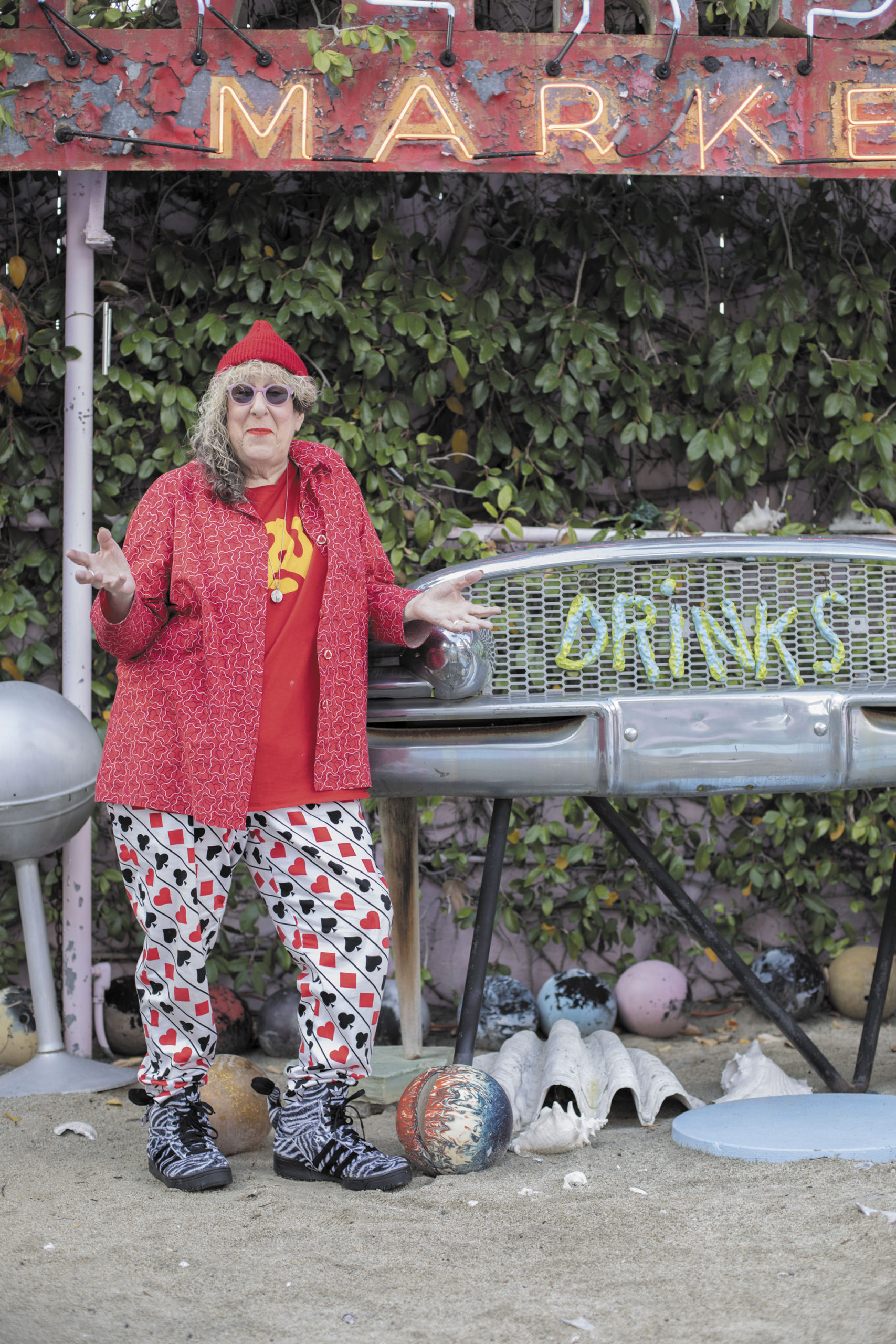 Is there something you've done here that you couldn't have done anywhere else?
I couldn't have lived the lifestyle that I live which very much takes advantage of a warm climate. I am an artist and because my garage is not big enough I do most of my work outside. I love bright sunshine, I don't like being in it, I like observing it. I love how it looks because everything is bright, crisp and happy. So the climate overall is easier on you and conducive to better moods — you're never freezing cold (I'm from Detroit originally) — and that very much keeps me in a flow state because it's hard to look outside here and be depressed. Summer, Spring, Fall are all prime party times so it feels like I'm always ready for a party with the kind of weather that we have here. 
Quirkiest characteristic of Angelinos?
People feel very free to express themselves here. The most fascinating example of that to me are front lawns. I love the individual visions, like four penguins stuck in the lawn but they're all wearing clothes or frogs sitting under umbrellas. You can't do that in Manhattan and they don't do that in Detroit. Everything in LA is a canvas for self-expression. 
Something that always makes you smile?
A candy bowl. I love looking at swimming pools, I don't love being in them, but that aqua blue kills me. Vintage furniture, anything 1950s to 1970s. But the candy bowl is number one.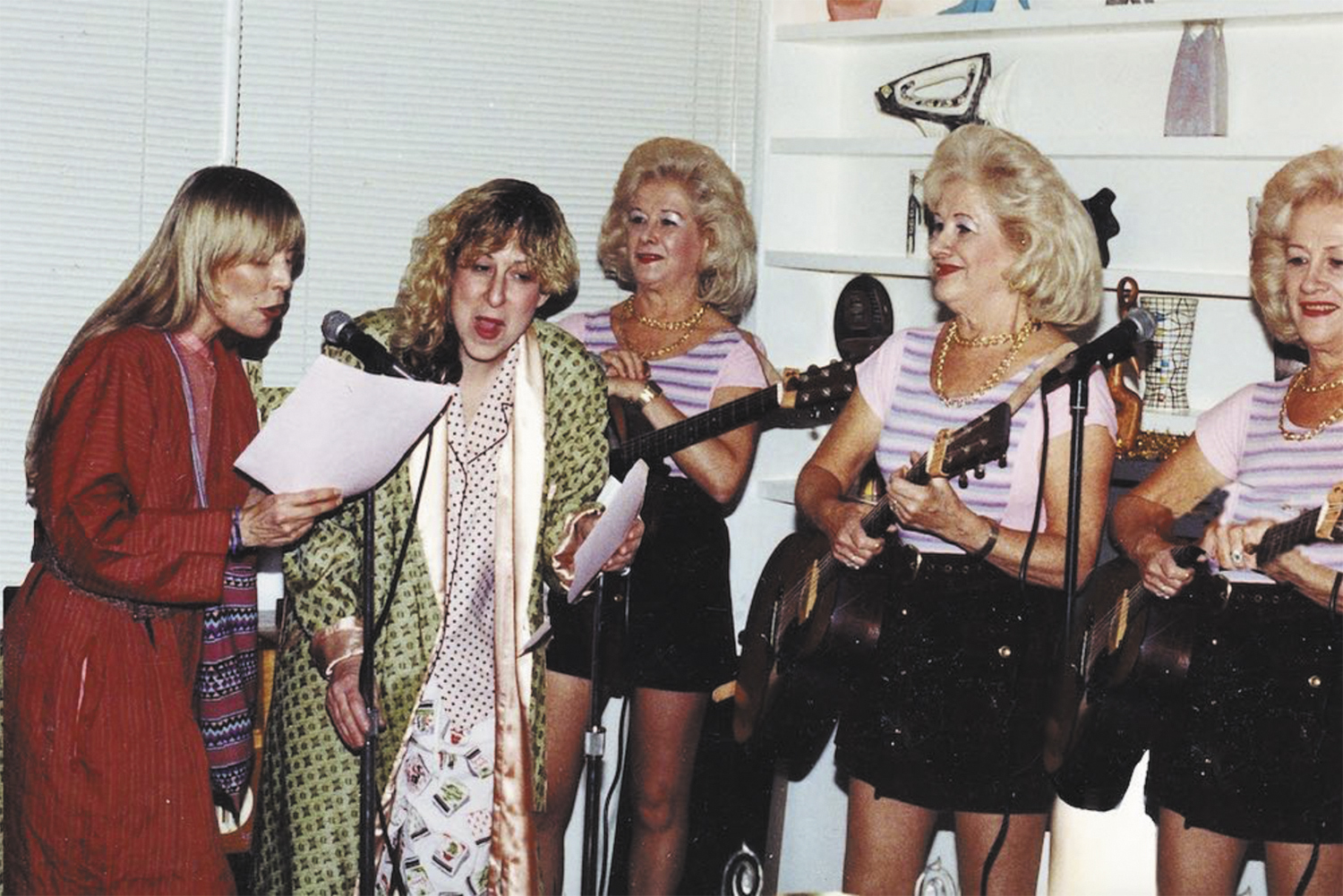 One of the strangest things you've seen here?
I don't think anything is strange here, that's what I love about it, but I'd say the Del Rubio triplets who at the time (in the 80s) were three completely identical triplets who I saw a flyer about and became obsessed with. They were 75 years old, lived in a mobile home outside of LA, had huge platinum buffonts, wore miniskirts, go-go boots, and played guitars and sang (very out of tune but perfectly in tune with each other) and I didn't take a step without them! I would not throw a party if they were not available. They were the joy of my life but also one of the oddest things you had ever set eyes on. I did nothing without them until they all passed away and I gave each one's eulogy. 
Where do you go or what do you do to get inspired?
I love drives. My friend Charles Phoenix and I would take these long Sunday drives and it was always based around a historic vintage restaurant, like Dinah's Fried Chicken, and seeing the few great vintage signs that are left. The drives were also based around thrift shops but those are, for the most part, gone now. 
Do you have a favourite road to drive down?
This is a really trite, embarrassing answer but I'm going to say Sunset Blvd just because I like seeing the billboards and all of that colour and light.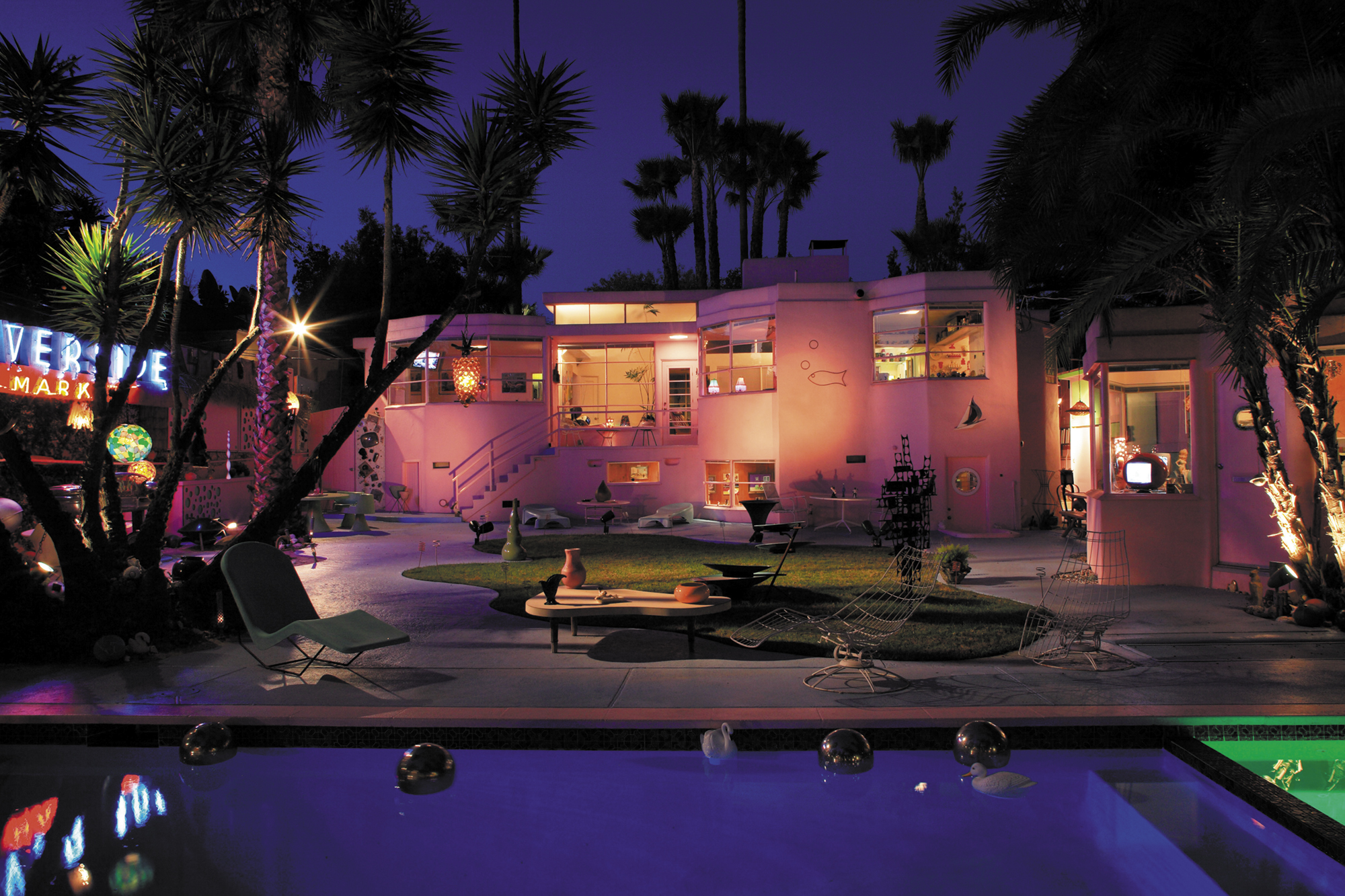 Somewhere you'd never be caught dead at?
Clubs or concerts! I don't like loud music or crowds. I'm being dragged to Earth, Wind & Fire which is the only concert I will allow myself to be dragged to. In the 80s, I had a column for Details magazine (after meeting Annie Flanders at Bette Midler's baby shower) and I used to be considered the Queen of Nightlife in LA. I was out every night. Then I started throwing parties here instead. So the wild life I have is in this house and I love throwing parties here — that's what this house (Willis Wonderland) was built for. 
Favourite restaurant?
Musso & Frank's, the oldest restaurant in Hollywood. When I moved here I got an apartment directly next to the parking lot. I'd heard that's where all the famous musicians and movie stars signed their contracts, which it was. And I figured out how to eat there for a dollar a day, that was in 1976. It's 100 years old this year and it's going as strong today as it ever did. The food is the same, it's decorated the same, it's just that the prices have gone up twentyfold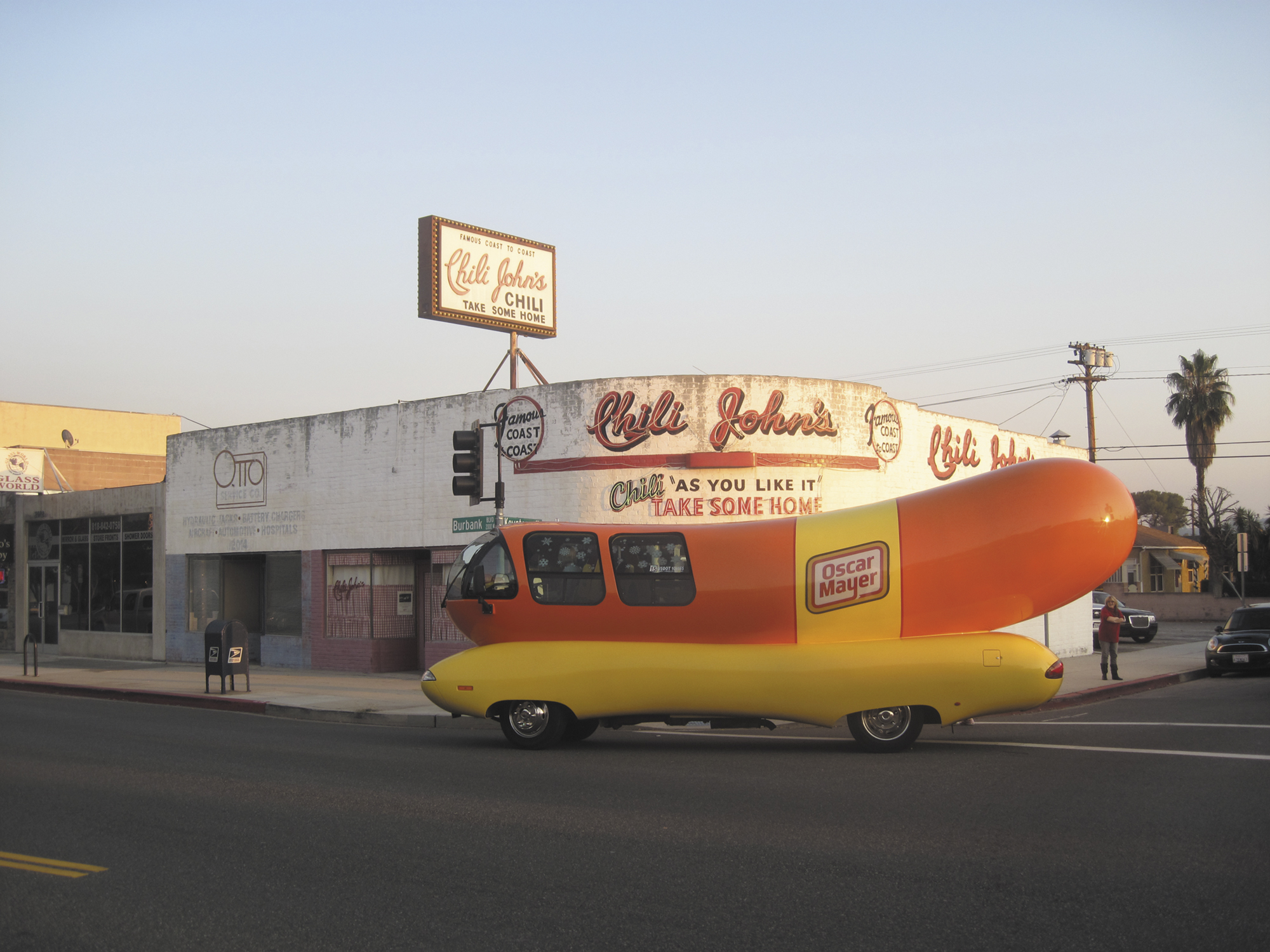 Favourite diner?
Chili John's in Burbank. Interior wise it's as perfect as a vintage restaurant can be with its U-shaped booth and original little chairs. It has a very loyal following so everyone knows everyone and you get three choices: chili, chili or chili! Once I was blessed to take command of a Wienermobile for a day and the first stop we made was Chili John's just to see the Wienermobile parked out in front of this perfection of vintage architecture.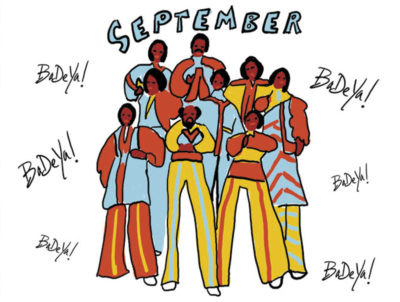 Song that is synonymous with LA for you?
"September" of course!  a) it was written here  b) it is eternally happy and bouncy— you cannot NOT be happy listening to "September" and c) it's the only song that gets a whole month! 
What's underrated?
The San Fernando Valley 
What's overrated?
Anything west of the 405
Words of wisdom for someone moving to LA?
If you are moving here, you better love Los Angeles! Don't come here to be famous, there are too many of those people walking around and they always get disappointed. They don't have an artistic drive, they have a famous drive, and those are two totally different things. Move here because it's the ultimate place to be an artist. Do not move here because you want to be a big movie star when really you should just stick to high school musicals!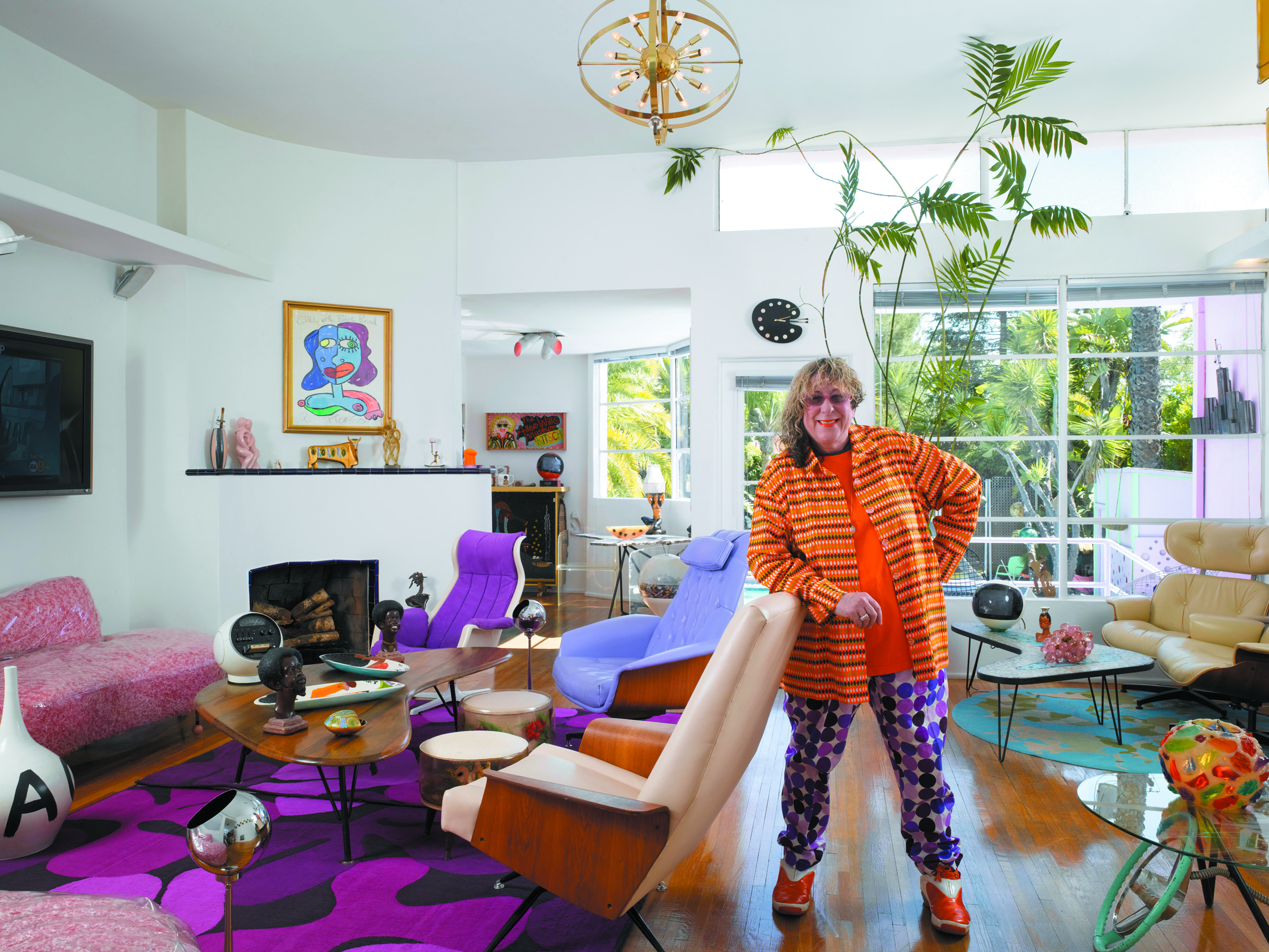 Something you've learnt since living here?
That life is for living and to really embrace everything around you. Look at the bright green foliage, the houses painted all kinds of bright colours, the car culture. It's entertaining wherever you look and you are blessed to live here. LA is full of evolved, self-examining folks. Have fun, deal with your demons and climb out of the abyss into the sunlight.
One word you hear too much?
"Influencers." You need to be influencing the world in a positive and permanent way not in an egocentric, cool-for-a-few-moments kind of way so that no one (other than your audience) remembers you for anything beyond your trendy, self-absorbed posts.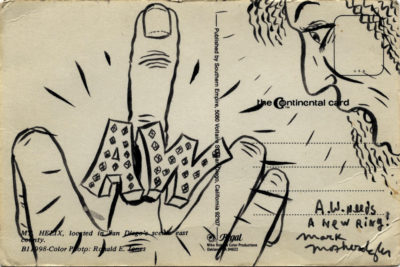 One word you say too much?
"F***"
LA in three words?
Alive, beautiful, invigorating
If you were a juice, what juice would you be?
I'd cheat and be a "Hot Fudge Sundae" with brownies on top and extra hot Sanders fudge, which is a Detroit-made fudge that I regularly have all the flavours of in my refrigerator. 
Why?
Because Sundaes put you in an incredible mood and I am a walking mood maker and make people lip-smackingly happy. And also because of the girth of my body!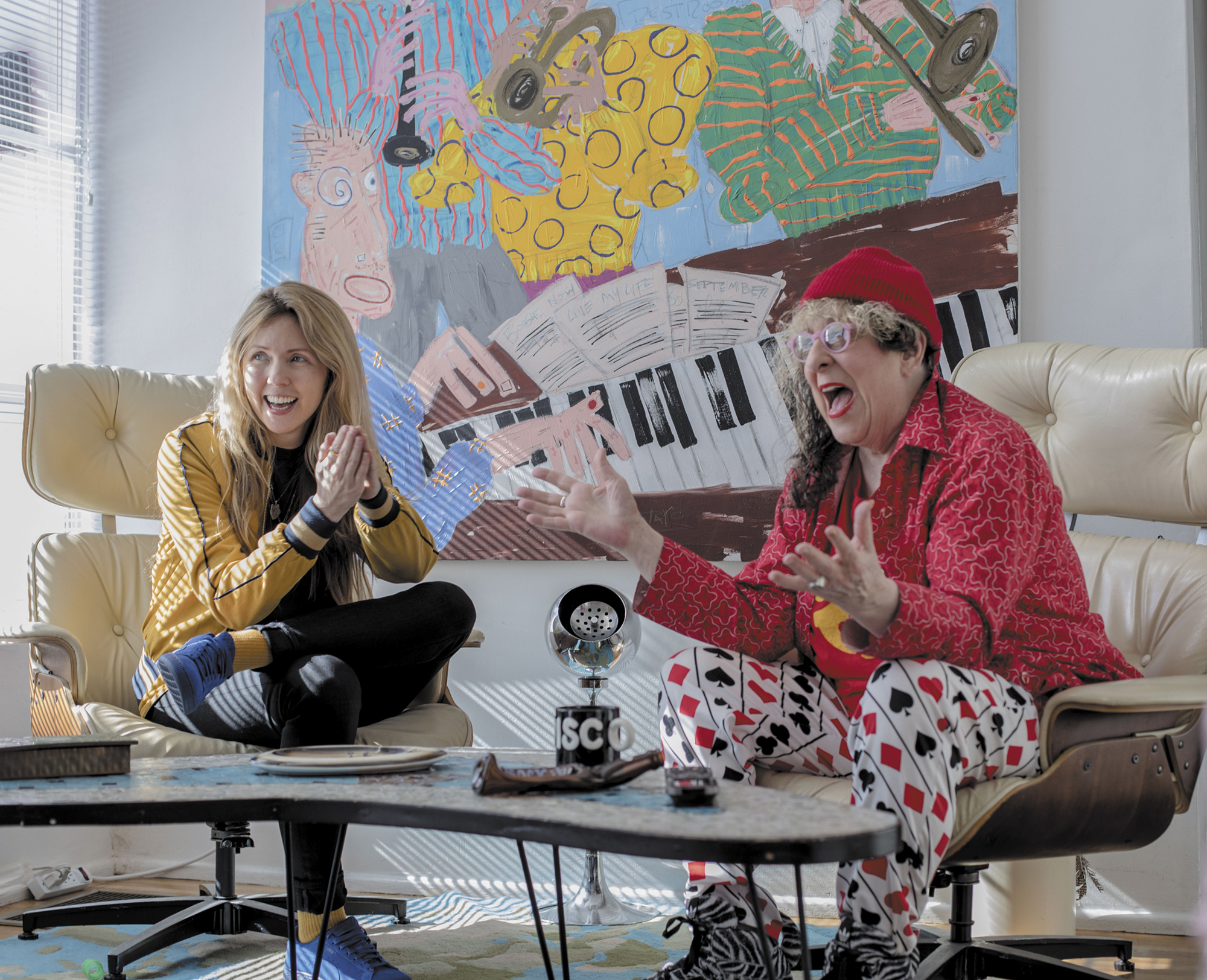 ---
This interview was published on September 21, 2019 to coincide with "September" by Earth, Wind & Fire's annual month-long celebration alongwith with the Friends 25th anniversary. Allee Willis passed away on December 24, 2019. Love you Allee. 
---
Visit Allee's site to see more of her creative and colourful work. 
---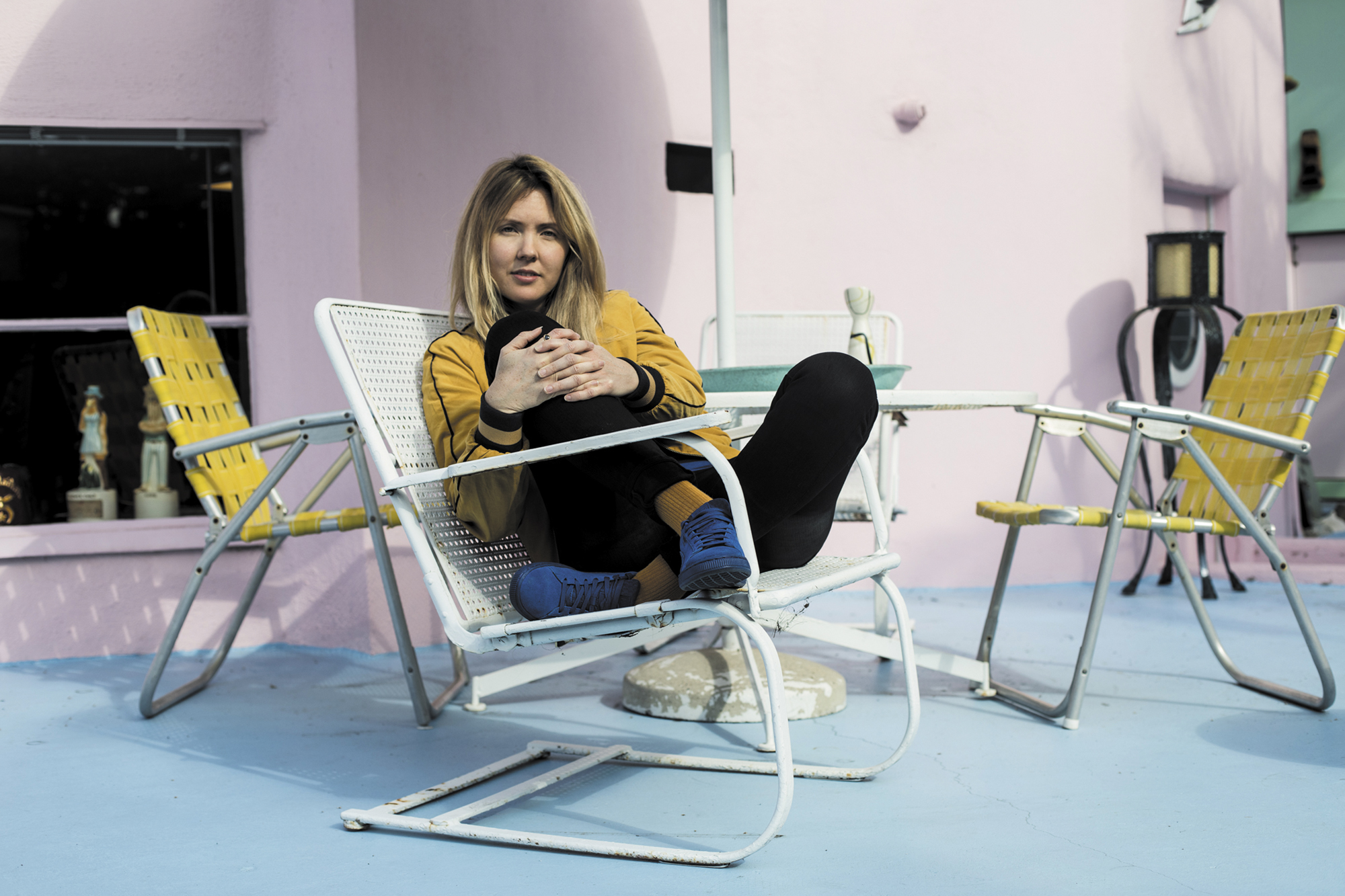 Beatie Wolfe is a London-born, LA-based artist and innovator who has beamed her music into space, been appointed as an UN Women role model for innovation and held a solo exhibition of her album designs at the V&A Museum. Beatie's next musical innovation is an environmental protest piece, "From Green to Red," which will be exhibited at the London Design Biennale in Somerset House. See more on her site.