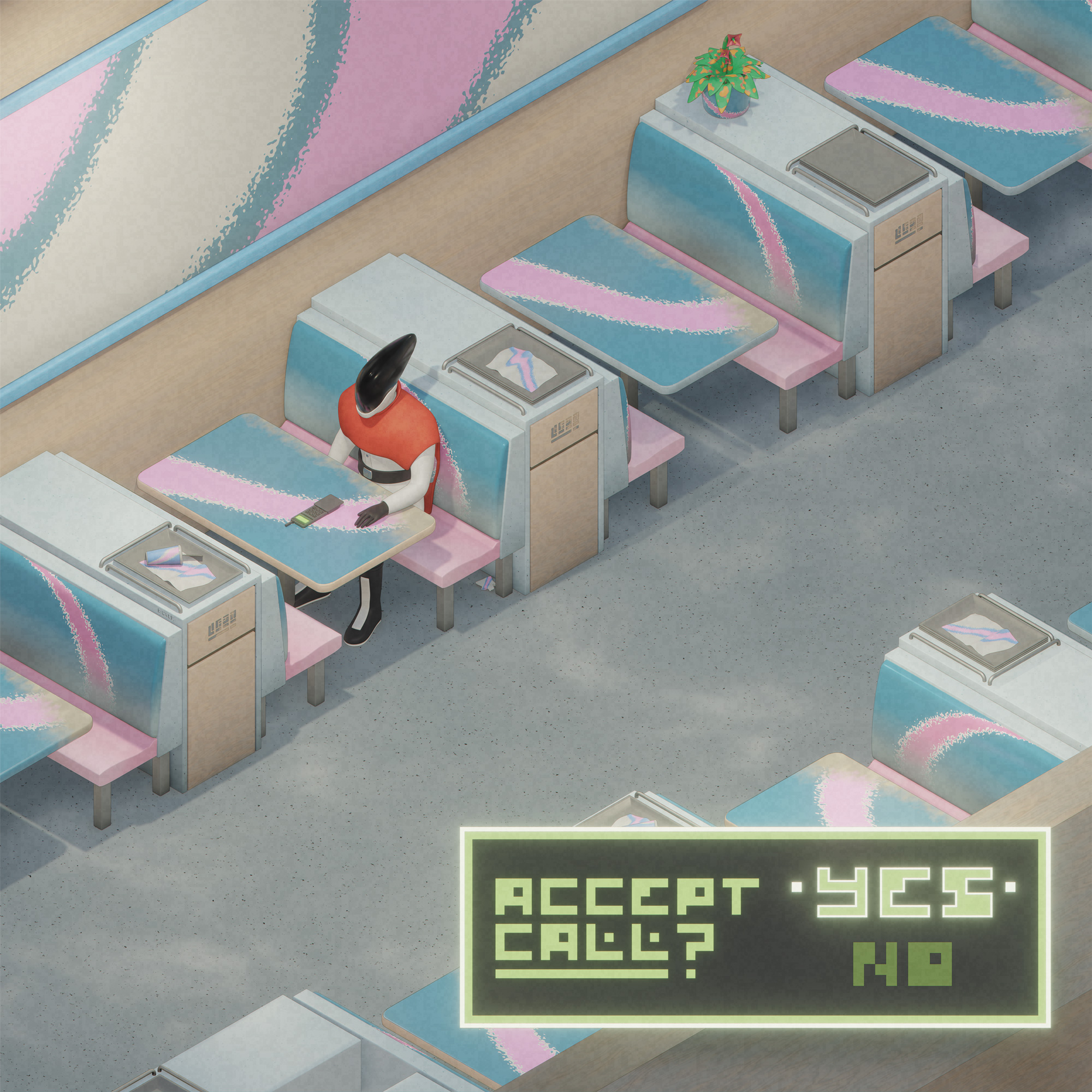 Accept Call?
By Ali Hoff
Published Issue 093, September 2021
Ali Hoff is UK-based freelance concept artist and 3D Modeller who creates strange otherly worlds, scapes, characters and more. 
---
Check out Ali's August Birdy published work, An Impossible Feat, the companion art to Risa F. Scott's flash fiction poem, Astronaut.