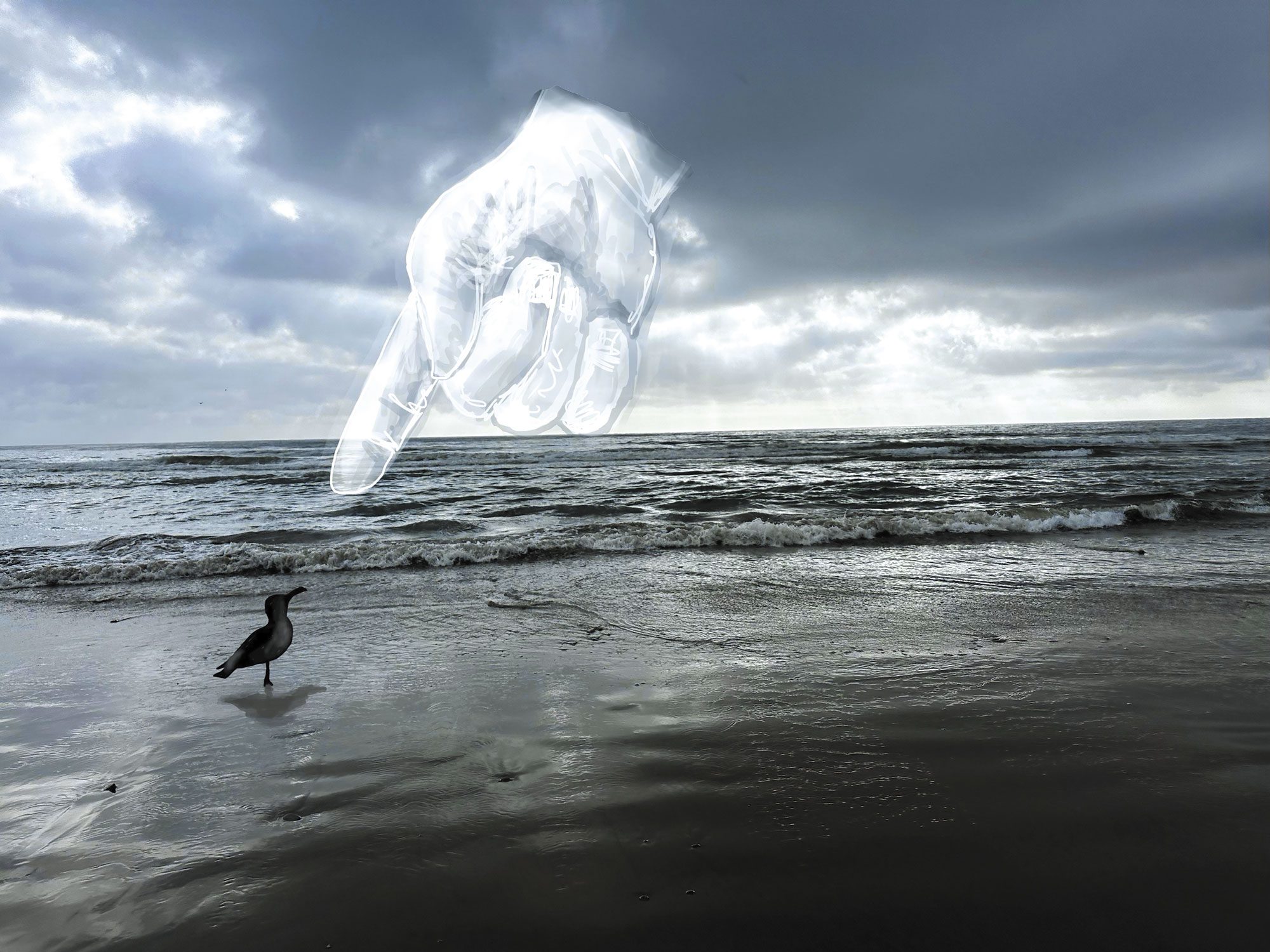 The Chosen Bird
By Mike Mitchell & Peggy Etra
Published as the Centerfold for Issue 112, April 2023
Mike Mitchell is an American film director, writer, producer, actor and animator. He directed the films Deuce Bigalow: Male Gigolo, Surviving Christmas, Sky High, Shrek Forever After, Alvin and the Chipmunks: Chipwrecked, Trolls and The Lego Movie 2: The Second Part. Working for such filmmakers as Tim Burton and Spike Jonze, Mike became an illustrator early in his career. In 2006, he joined DreamWorks Animation, and was a story artist for Shrek the Third and Creative Consultant for Kung Fu Panda. His work extends into television as well where he directed and wrote several episodes of SpongeBob SquarePants.
---
Peggy Etra is a series regular on The Barbarian & The Troll where she originated over 10 of  the characters. She has also appeared on The Last Champion (2018), Spoken Word (2016), Crash & Bernstein (2012), Hard Sun (2014), Seinfeld (1989). She was a puppeteer on The Happytime Murders (2018), Crazy Ex-Girlfriend (2017), Big Little Awesome (2017), Adam Ruins Everything (2015), No, You Shut Up! (2014), Ketchup With the Hot Dogs (2013). She was a member of The Groundlings "Always on a Sunday Show" and she has been a performing cast member of Puppet Up! (an Adult Improv puppet show produced by the Brian Henson and The Jim Henson Company) for the last 13 years.
---
This is Mike and Peggy's debut with Birdy! Keep your eyes peeled for more future work by these talented creatives.