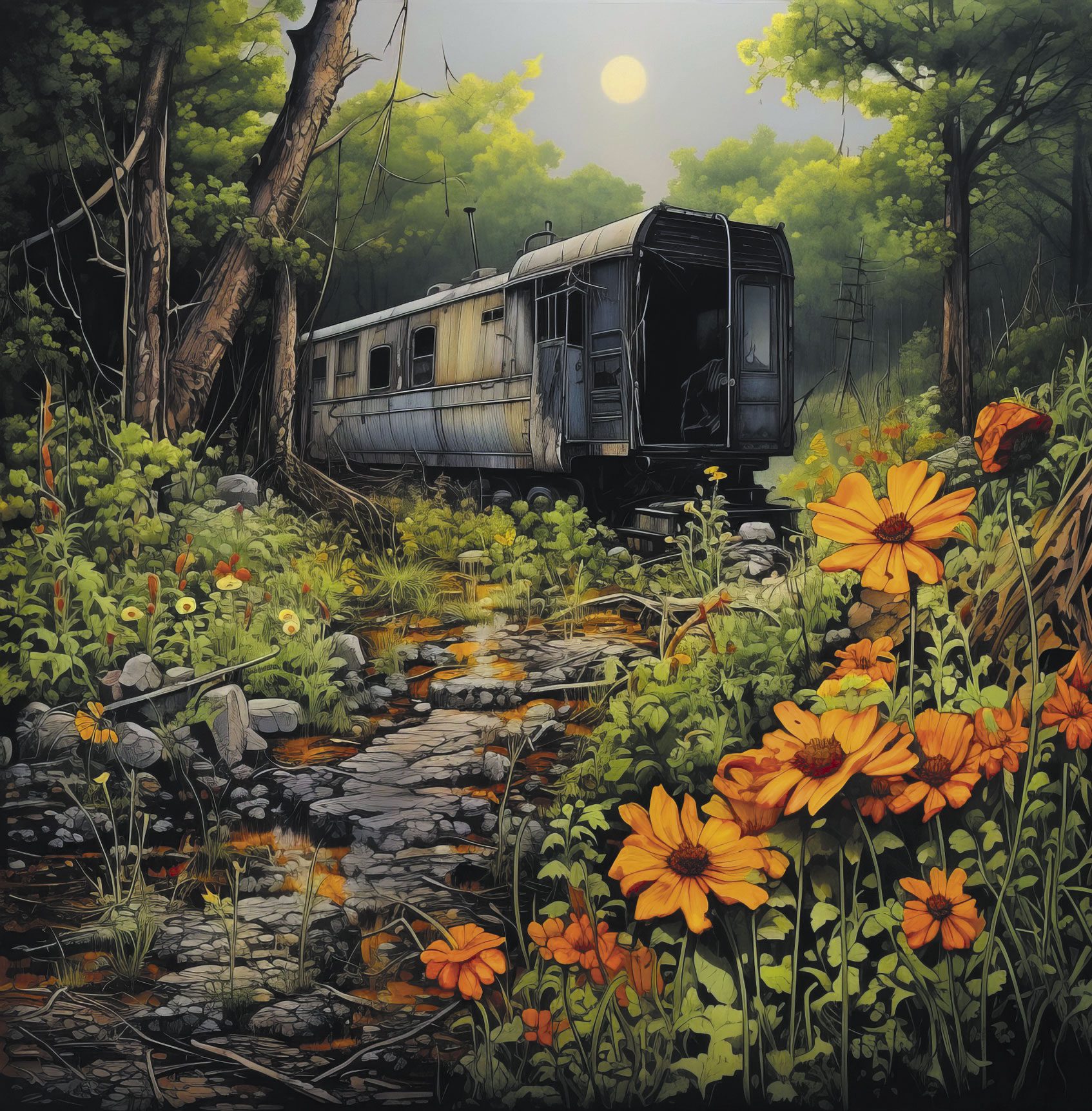 Art by Granmondo aka Ed Barger
Published Issue 119, November 2023
Edward Martin Barger (Ed, Eddie), beloved dad, grandpa, brother, son, uncle, cousin, friend, artist and producer/sound engineer, passed away Tuesday, August 8, 2023, at his home in Akron, Ohio.
Ed was born May 10, 1949, seven minutes after his beloved twin, Billy. The boys were welcomed by parents Rita (Finnerty) and William Barger, and siblings Maryann and Alice. Ed would become a big brother to Dicky one year later. The family grew up on Oakwood Avenue in the Firestone Park area of Akron. Anytime Ed's daughters visited Ohio, he would drive down that street and share stories from his life in the Oakwood home and the nearby St Paul's Church and Garfield High School, which were the backdrops to his early years.
Ed was a Barger and a Finnerty – these two names were a foundation to his life and community. Family was a backbone to his life, and the special close knit relationship between the five siblings continues to this day. He spent many happy days and nights at the family lake house at Lake Milton, and with the extended family at Lake Erie for more than 50 years for two weeks each summer.
Ed started out in life doing what people around him might've said he was supposed to do. He was an altar boy at St. Paul's and attended Youngstown University on a football scholarship.
Ed's path held surprises in store for him, however, and he found his life's passion in music and the arts. This opened up the world to him and his mind, and rewarded him with varied and incredible life experiences.
First and foremost, Ed was a creator. In his early 20s, he worked for a summer at Buffalo Stadium, where the sound engineer for Pink Floyd let him spend the show at the sound board with him for the Dark Side Tour. His lifelong love affair with music and sound was sparked in this moment. In the beginning of the 1970s, he embarked on his music production journey in collaboration with Mark Mothersbaugh and then the rest of the band that evolved (devolved) into Devo. As their original producer and sound engineer, he bought Devo their first instruments and recorded their earliest tracks in his Akron studio. This led to his work as their sound engineer on national and international tours.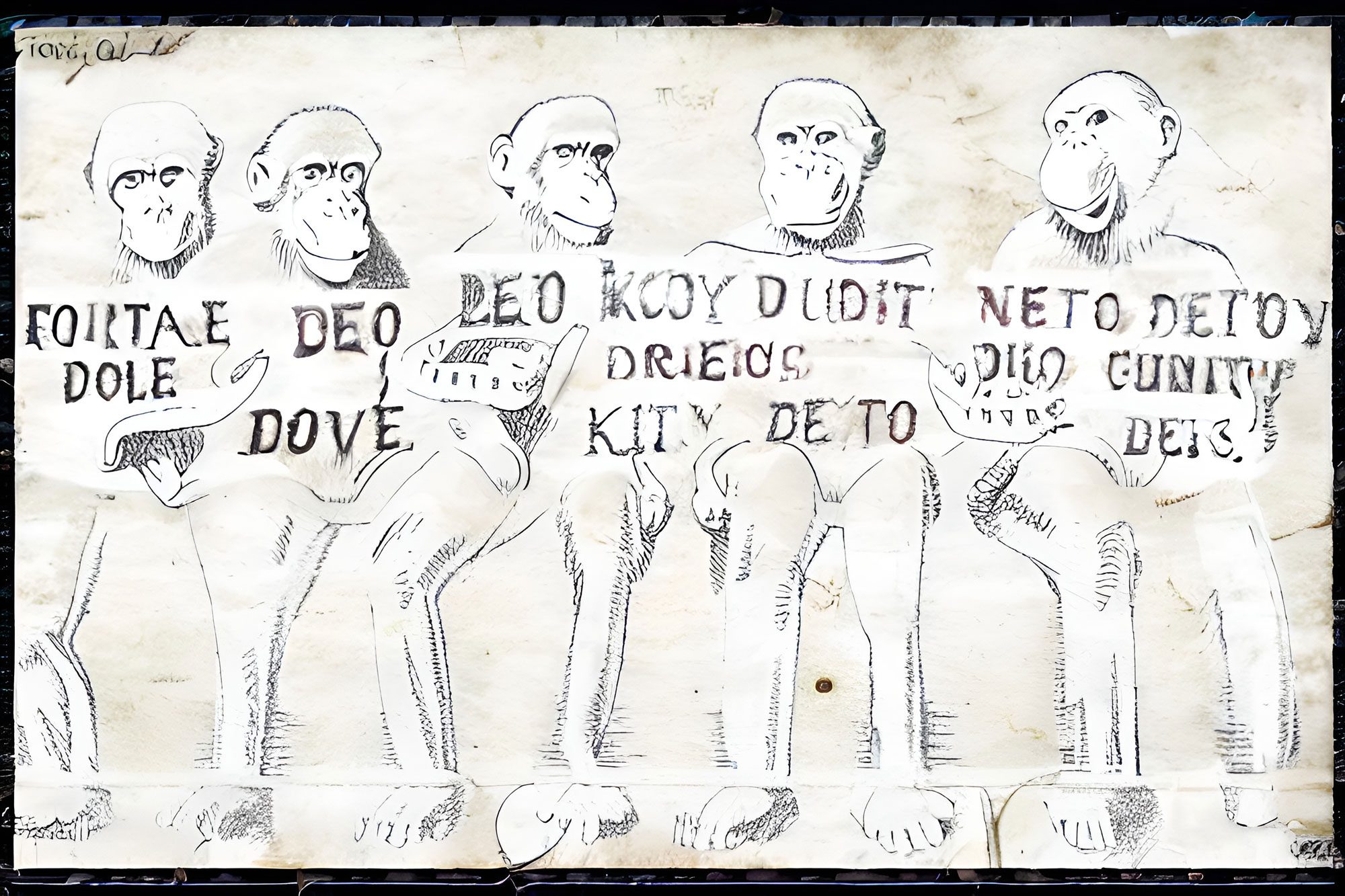 In 1979, Ed relocated to Los Angeles, where he ran sound for bands in clubs and halls across the region. He also recorded and produced albums for bands like the Meat Puppets, the Tikis, Phranc and Monitor, where he met Laurie O'Connell. Later, Ed and Laurie collaborated on their most important project, their two daughters. One of his favorite places in the world was "The Cabin" in Bouquet Canyon in Southern California. Ed and Laurie started their family there, and it was a famed place where Ed literally caught his second daughter in an unattended birth when the midwife was late. They later moved to Northern California, where Ed spent many decades. His career moved into art curation, working with museums and galleries, but he continued his passion for music production with many local musicians and bands throughout his life.
Ed's sound was known for its exceptional depth and clarity. The musicians he worked with appreciated his reassuring presence and enthusiasm as well as his sharp ear and sensitive skills both in the studio and at live shows. He was well loved throughout the music community.
In his later years, Ed moved back to Ohio, where he lived in contentment with his brother Billy in a home overlooking the Portage Lakes, surrounded by his beautiful garden, where he grew tomatoes for the family and neighbors, and loved tending to his flowers, including sunflowers, dahlias, morning glories, and his favorite, zinnias.
Here, he experienced a renaissance in his personal art and music journey. Ed was at the forefront of embracing AI and its application to digital art. His art was recently published in Birdy magazine and will be used in a future reissue of Devo's work. Most recently, Ed was collaborating with the band's lead singer/film and TV soundtrack composer/visual artist Mark Mothersbaugh, producing AI digital graphics and videos. He built on a studio in the basement, where he was at his happiest, recording local artists, including Viktor. Digital among others, and recorded live shows by longtime friend, singer/songwriter Marilyn DeFrange.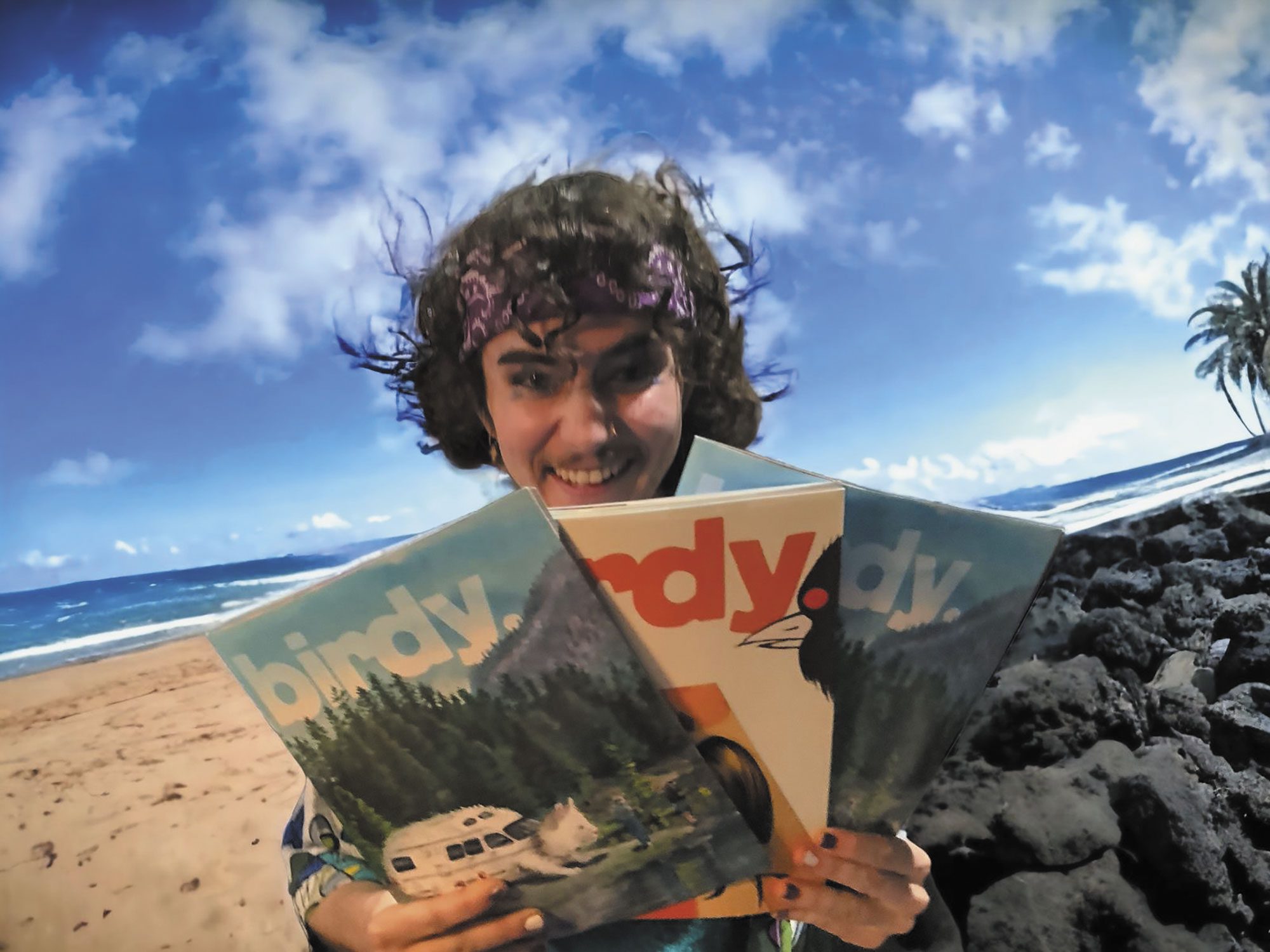 Ed was truly a friend to all. Whether it was on his daily walks around the neighborhood, a concert, a thrift store or any other place where he spent time, he was sure to make a connection and he was sure to be remembered by whoever had the good fortune to cross his path. His smile lit up a room and his kind chuckle soothed and filled the hearts of everyone around him. There was nothing better than sitting around with Ed, mentioning a musician from the 70s or 80s, and hearing him casually recall an epic story of an interaction or memory that would be sure to blow your mind.
Ed is survived and loved by daughters Rowan (and Kanak) and Tesla, his grandson Kabir, his former partner Laurie, his siblings Maryann, Alice, Billy, and Dicky (and Carol) Barger, hundreds of cousins, nephews and nieces, and even more friends. He will be remembered and celebrated through his music, his art and his family and friends.
---
In loving memory of Ed Barger. His art and spirit will continue to live on through Birdy.