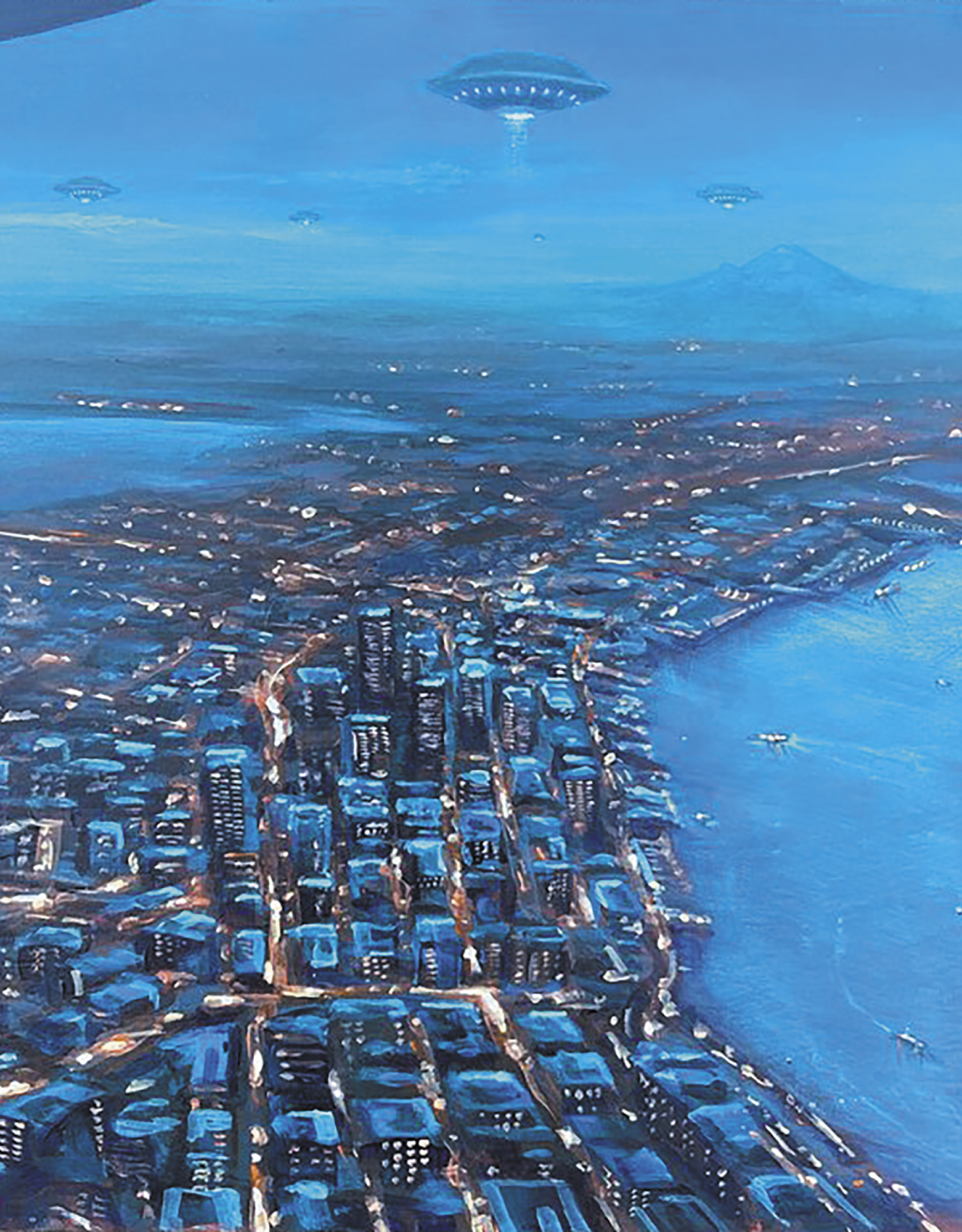 City Inspectors 
By Peter Kornowski
Published Issue 098, February 2022
I remember always having a passion for creating … drawing, painting, design, carpentry, music;  they're all outlets for my creativity. I love bringing the imagination to life and sharing with others. Making things, and knowing how things are made, has always felt good to me.
I did not go to an art school, but don't like to describe myself as "self-taught." I learn through my own practice of course, but also a great deal from watching and working with other artists. I will continue to learn and grow trying to absorb knowledge and techniques anywhere I can.
I have held several different non-art jobs throughout my life. It's been within the last decade that I've intentionally pursued enough art opportunities to work comfortably as a full-time artist.
Where possible, I attempt to tell stories with my art, creating the sense something is about to happen, or just has. I like imagery that begs questions; Who is he? How did that get there? Why? I don't often impart the answer, I think that's for each viewer to dream for themselves. My general goal with each artwork is to make it believable, but also slightly unbelievable, like a dream when you're not quite sure what's real.  
---
See more of Peter's work on his site, where he also offers commissions. Follow him on Instagram and on YouTube.
---
Check out Peter's January Birdy art, The Craft, or head to our Explore section to see more of his art.