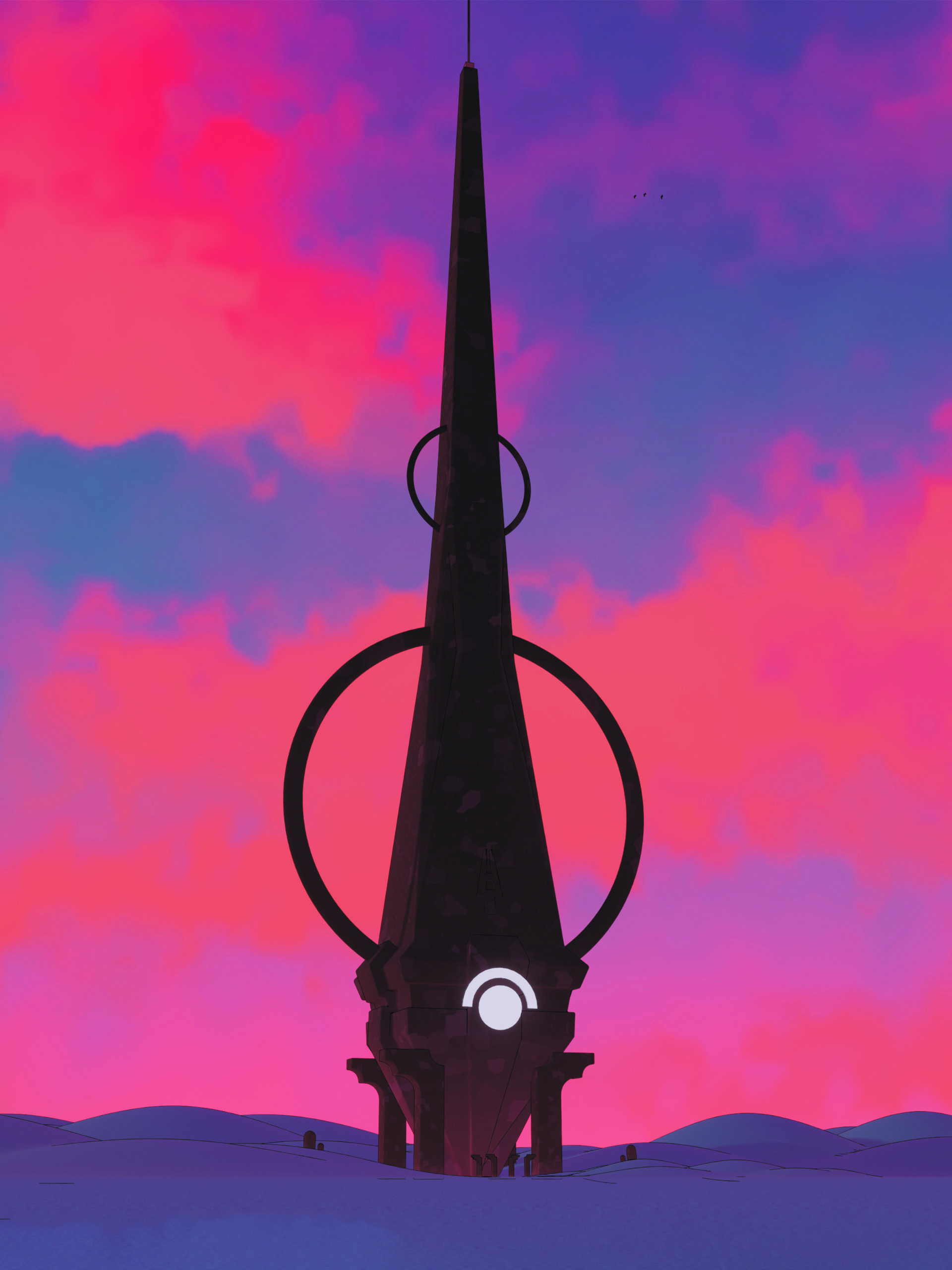 Dream Spire
By Ali Hoff
Published Issue 100, April 2022
Ali Hoff is UK-based freelance concept artist and 3D Modeller who creates strange otherly worlds, scapes, characters and more and the creator of Totem Earth. See more of his work on Instagram.
---
Check out Ali's last Birdy published piece, Savanna Golem, or head to our Explore section to see more of his work.