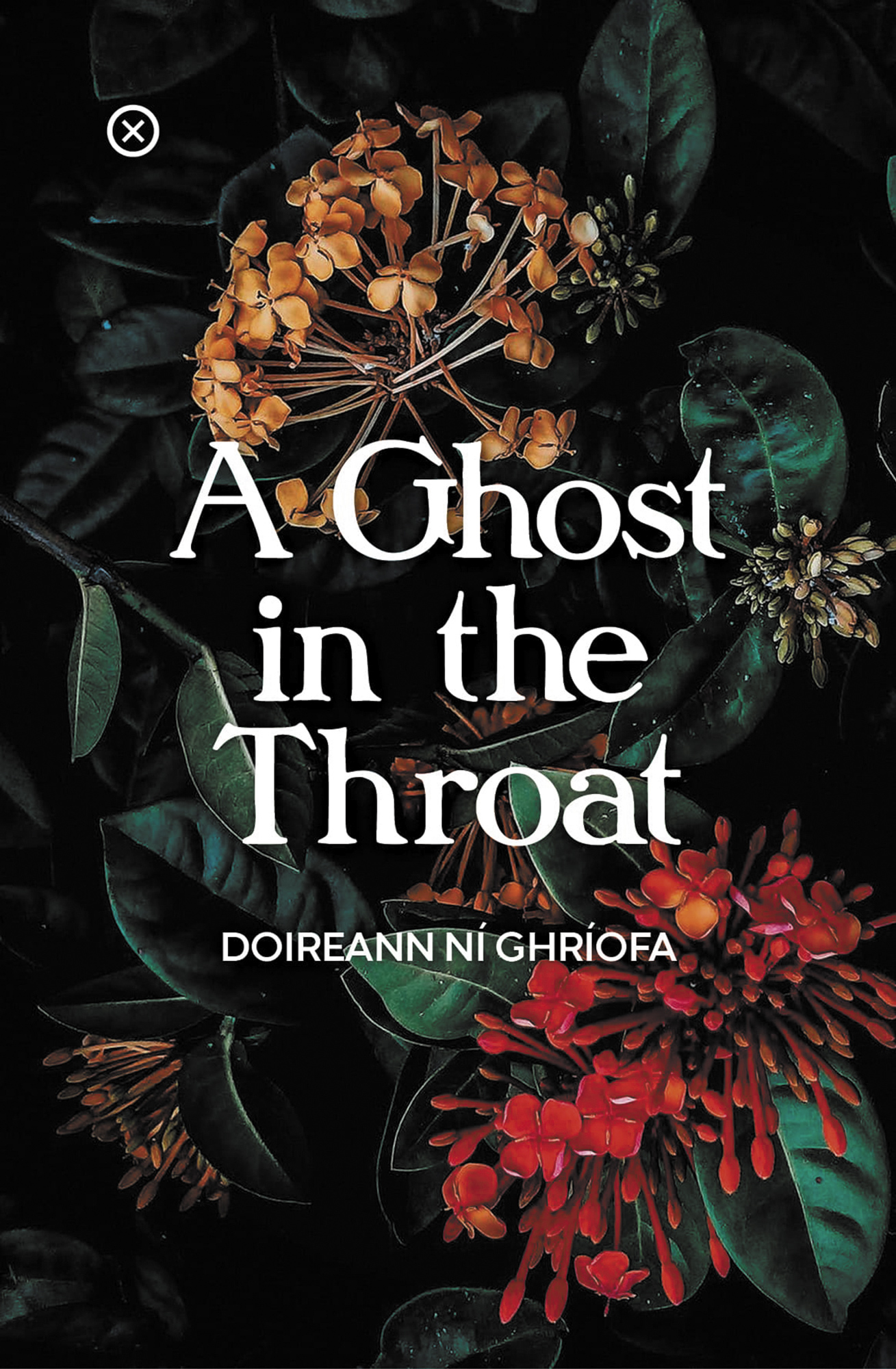 Book Club
By Hana Zittel
Published Issue 100, April 2022
A Ghost in the Throat by Doireann Ní Ghríofa (2020)
"This is a female text, which is also a caoineadh: a dirge and a drudge-song, an anthem of praise, a chant and a keen, a lament and an echo, a chorus and a hymn. Join in."
Through various stages of motherhood and pregnancy, Doireann Ní Ghríofa descends deep into an obsession with the poet Eibhlín Dubh Ní Chonaill compiling the journey into a consuming and powerful amalgam of prose, memoir, and biography in A Ghost in the Throat. Ní Ghríofa's interactions with Eibhlín Dubh Ní Chonaill and her famous caoineadh, Caoineadh Airt Uí Laoghaire, impact her differently at varied points in life. 
She recalls her introduction to the poet in her youth, one of boredom at 11 and then as a teenager viewing it with "a little more than a swoon," lingering on the tragic romance found in its lines. As an adult, she finds a closeness and kinship with Eibhlín Dubh Ní Chonaill that she cannot shake, finding herself slipping away from the tasks and all-consuming experience of motherhood to scour libraries for every translation of the work, to flesh out her life, and paint a full picture of the poet.
Eibhlín Dubh Ní Chonaill's caoineadh is an Irish lament, a poem, full of sorrow, love and longing created after the death of her husband, Art. Passed through oral tradition, Ní Ghríofa imagines the retelling of this poem to be a female tradition, passing from female to female through generations. Though most of the translations to text of this work were completed by men, including Frank O'Connor, Ní Ghríofa attempts the translation herself as she continues to delve into the life of the poet, imagining at times, "How might she appear if drawn in the light of the women she knew instead?" 
A Ghost in the Throat is an exceptional biography that extends far past the traditional with Ní Ghríofa's voice and experiences woven throughout and was the 2020 An Post Irish Book of the Year.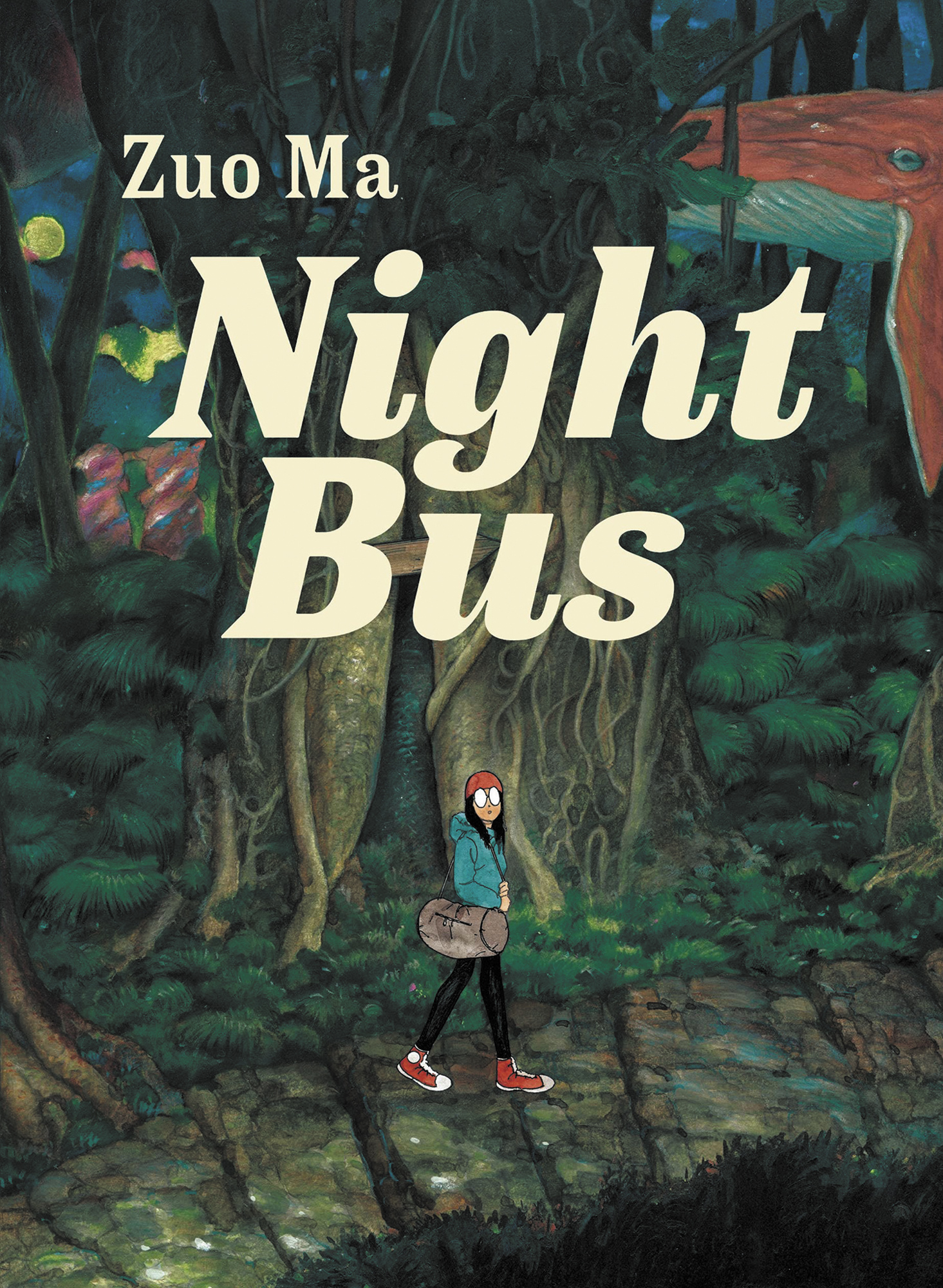 Night Bus by Zuo Ma, Translated by Orion Martin (2021)
Zuo Ma's graphic novel omnibus is a lingering, dark and often grotesque journey through the Chinese countryside. Composed of frequently linked, smaller stories, Ma's graphic novel is a meld of autofiction with fantasy. 
In Niu Niu The Evil Hound he imagines an anthropomorphic version of his dog, Niu Niu, leaving behind city life, visiting a wet market and eventually coming to live in the country with puppies at age 2. Other tales venture further into the autofiction realm, focusing on his struggles of becoming an artist and moving back in with his parents and seeing his hometown grow and become overdeveloped. Each of these are not without dreamlike imagery of grotesque insects or fantastical animals, often depicting the contrast of the city and the natural world. 
In Night Bus, Ma works through the declining mental state of his grandmother and envisions a world she visits when she is in and out of her conscious self as she suffers with dementia. Ma creates a world where she is traveling as a young girl through magical lands in search of a night bus that will carry her onward. This section, though dark and strange, shows the absolute love Ma feels for his grandmother, creating this beautiful adventure as she moves through disease and death. 
Zou Ma's collection is a hauntingly drawn and sincerely written glimpse into rural China. 
---
Hana Zittel is a librarian at the Denver Public Library in addition to being a librarian at the Denver Zine Librarian. She grew up in Steamboat Springs, Colorado and pretty much just likes being outside with her pup when she has some free time, and reading, that might have been assumed though.
---
Check out Hana's March Book Club in case you missed it, or head to our Explore section to see more of her past reviews.