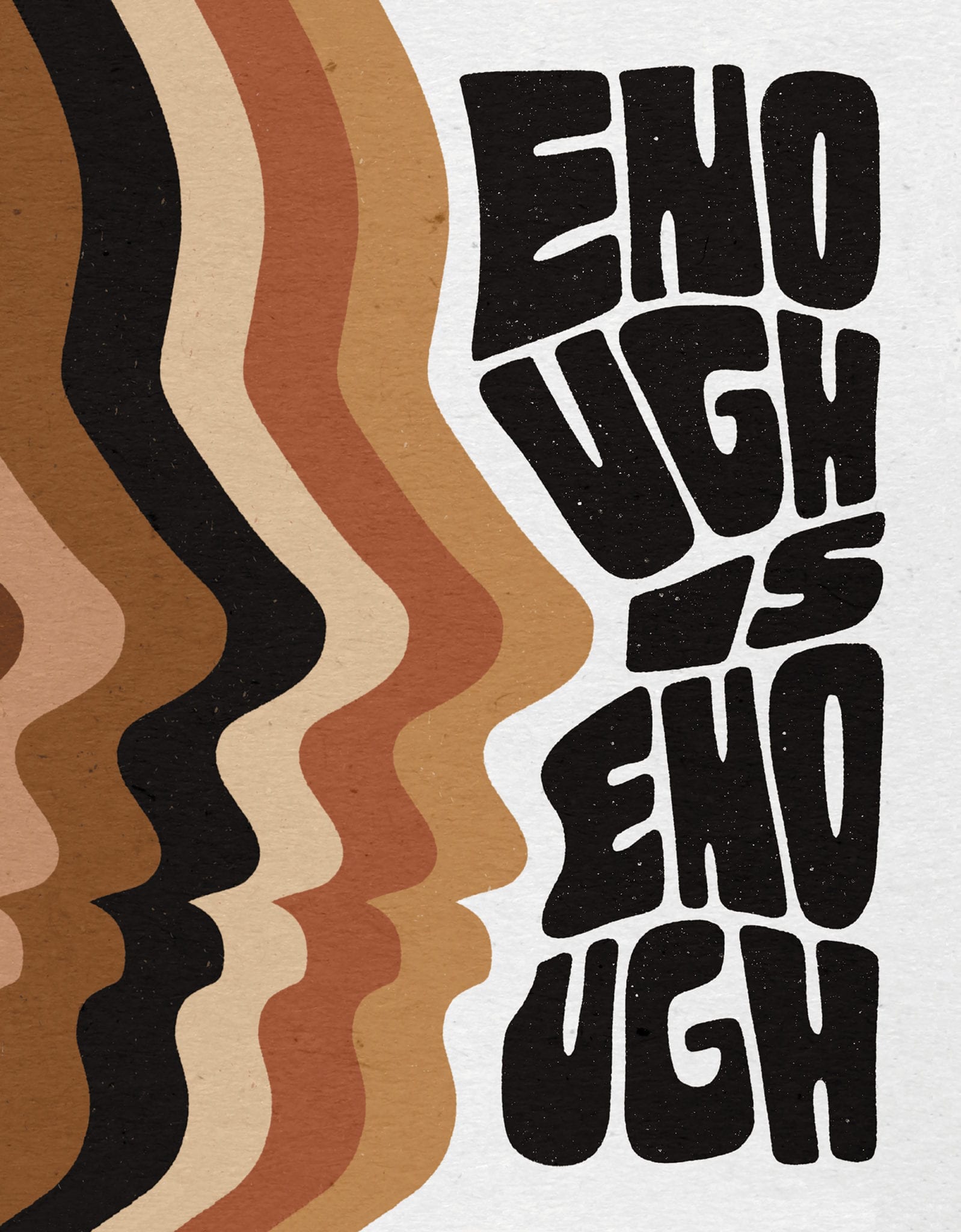 ENOUGH IS ENOUGH
By Brandy Chieco
Published Issue 078, June 2020
Brandy is a marketing professional and lettering artist based in Durham, NC. She believes in using her creative voice to spread kindness, build community, and empower others to be their most awesome selves.
Her style is ever-evolving as she studies new lettering and design techniques. She's inspired by authenticity, and common themes in her work are mental health, self-care, feminism, and equality.
See more of Brandy's work on her site + follow her on Instagram.