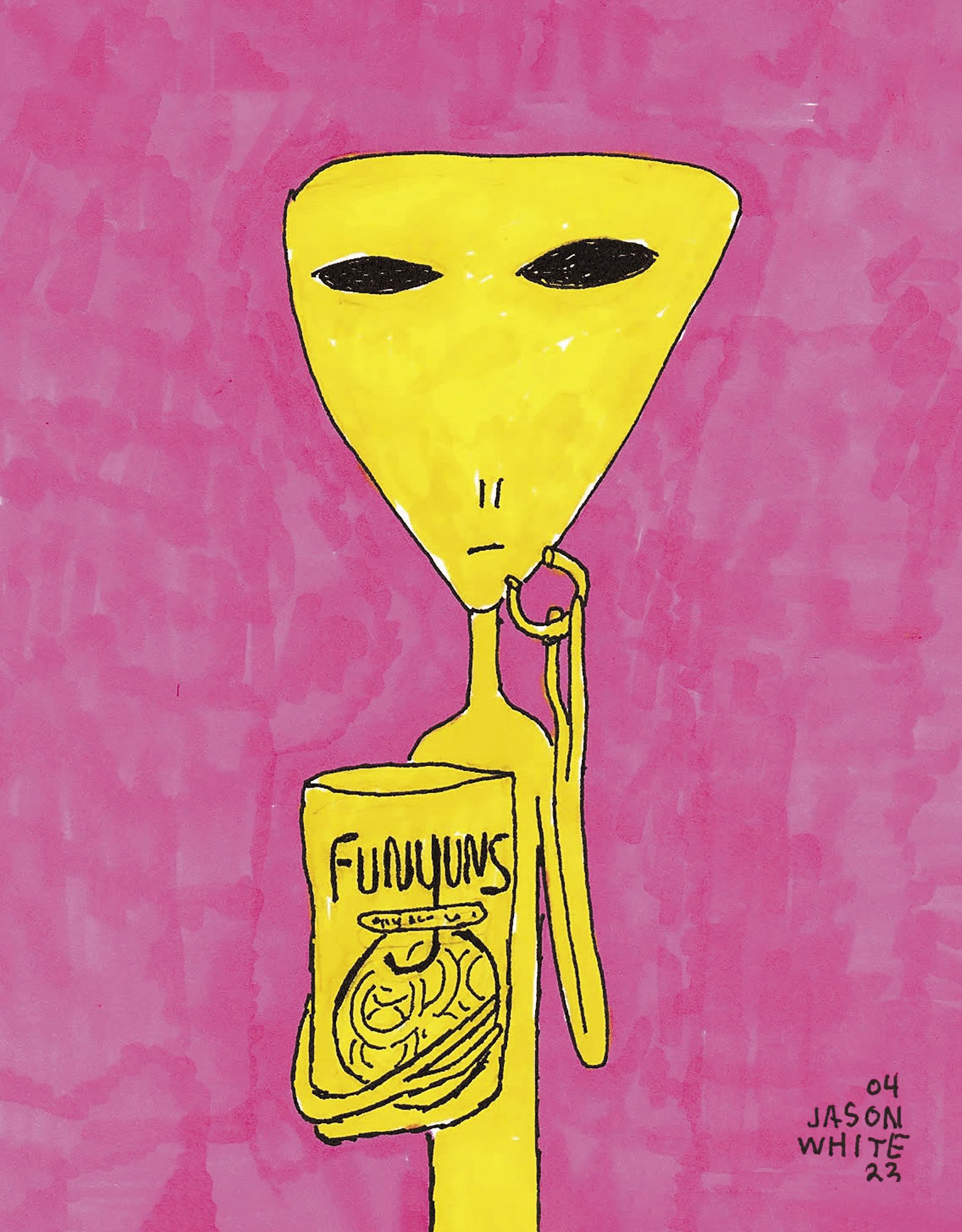 Funyuns
By Jason White
Published Issue 116, August 2023
Jason White is an artist living in the suburbs of Chicago. His favorite mediums are oil on canvas and pencil & ink drawings. When he was a kid he cried on the Bozo Show. His work varies from silly to serious and sometimes both. Check out more of his work on Instagram.
---
Check out Jason's July Index art, or head to our Explore section to see more of his work.