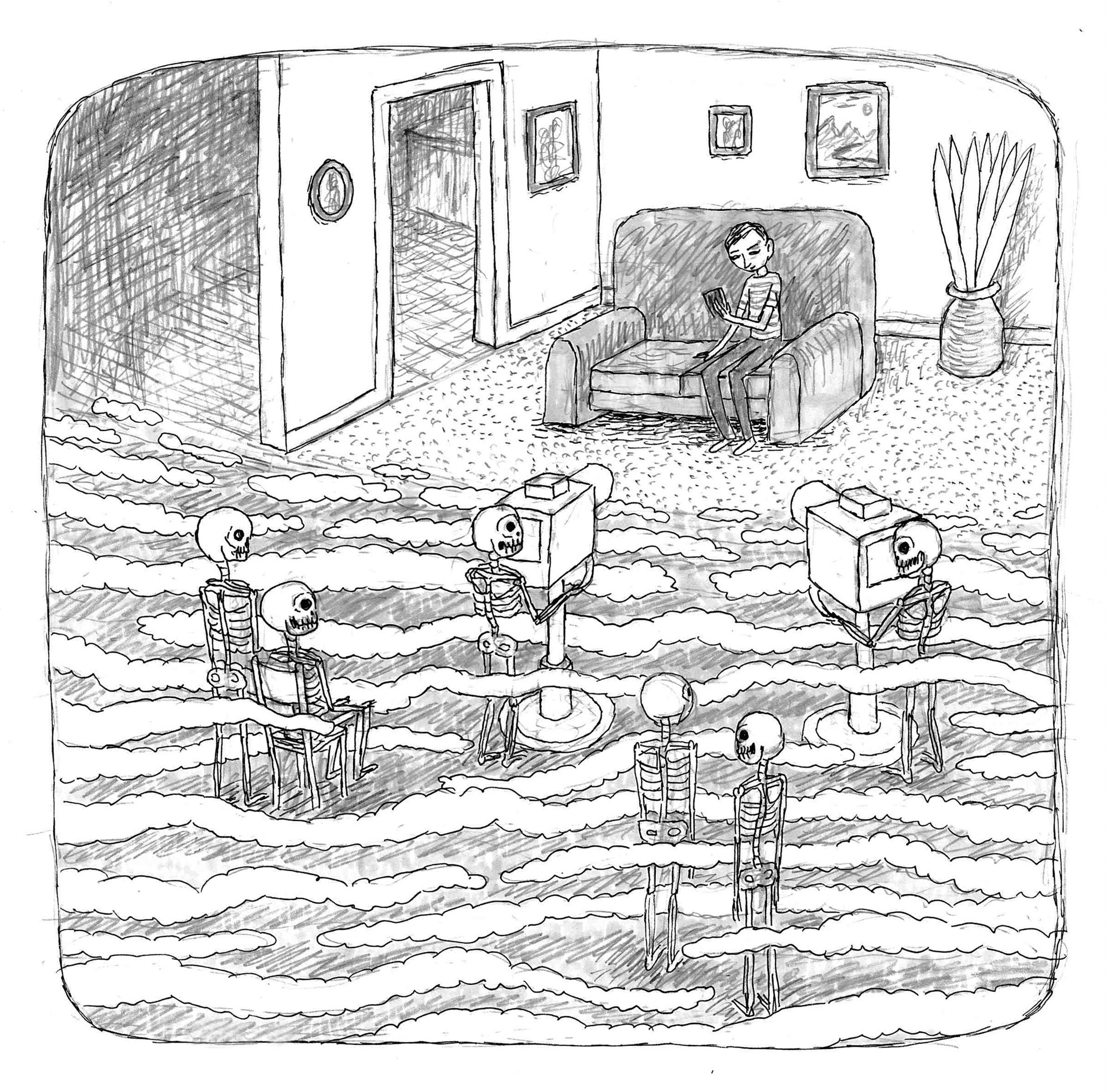 Hollyweird Skeleton Crew
By Jason White
Published Issue 092, August 2021
Jason White is an artist living in the suburbs of Chicago. His favorite mediums are oil on canvas and pencil & ink drawings. When he was a kid he cried on the Bozo Show. His work varies from silly to serious and sometimes both.
Check out more of his work on Instagram.