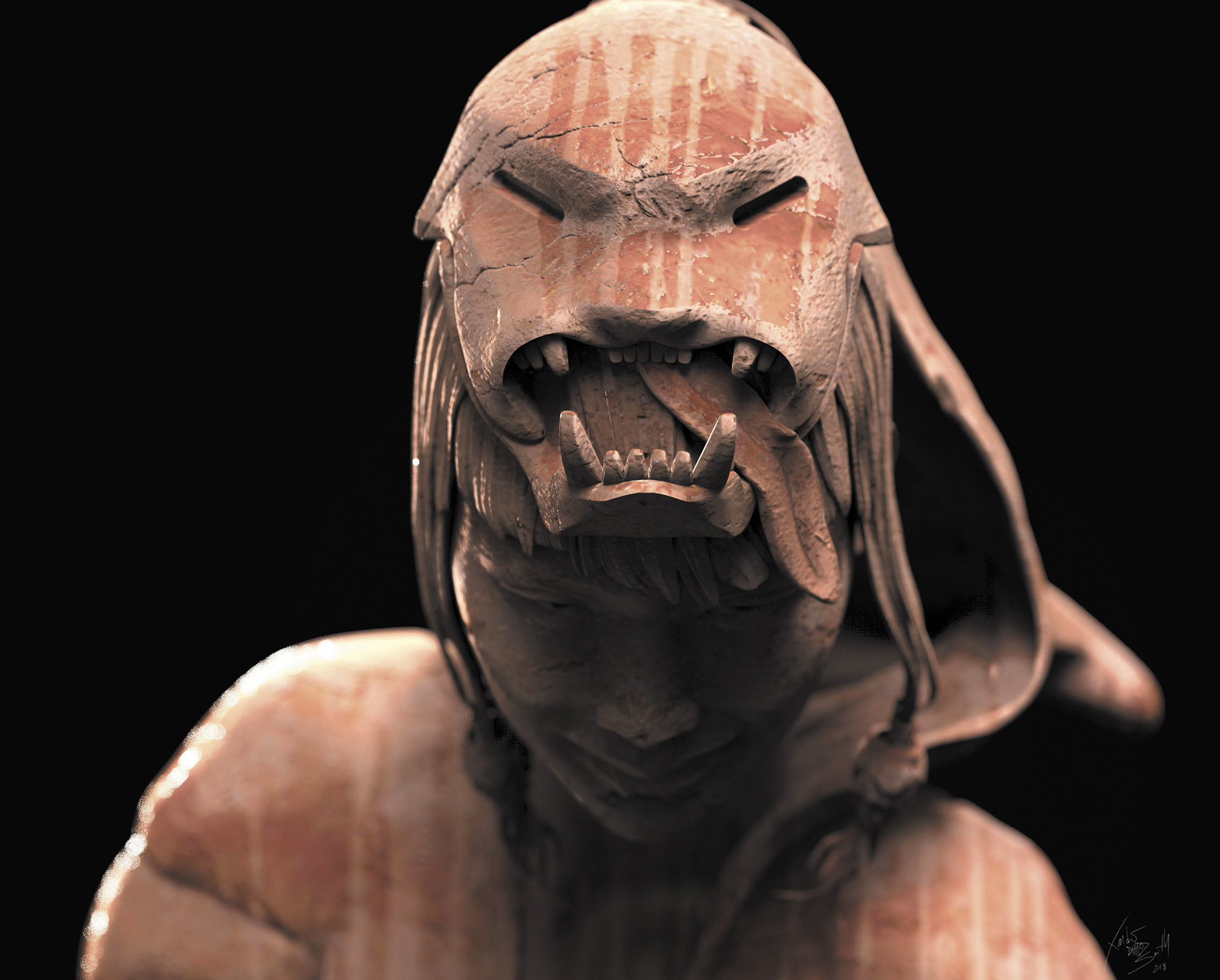 REPORT OF INVESTIGATION BY BIRDY EXAMINER
INVESTIGATING AGENT: Krysti Joméi
Published Issue 092, August 2021
SUBJECT: Xander Smith
OCCUPATION: Art Director, Concept Artist
RESIDENCE: Los Angeles, CA
BIRTHPLACE: Longmont, CO
TYPE OF ART: Concept Art Direction for Film
MANNER OF ART: 2D and 3D
PROBABLE CAUSE OF ART: A Titan 3090 graphics card, ZBrush, Photoshop and a great ballpoint pen
CASE FILE REFERENCE: Instagram: @XanderSmith_Design | Artstation.com/XanderSmith | XanderSmithDesign.com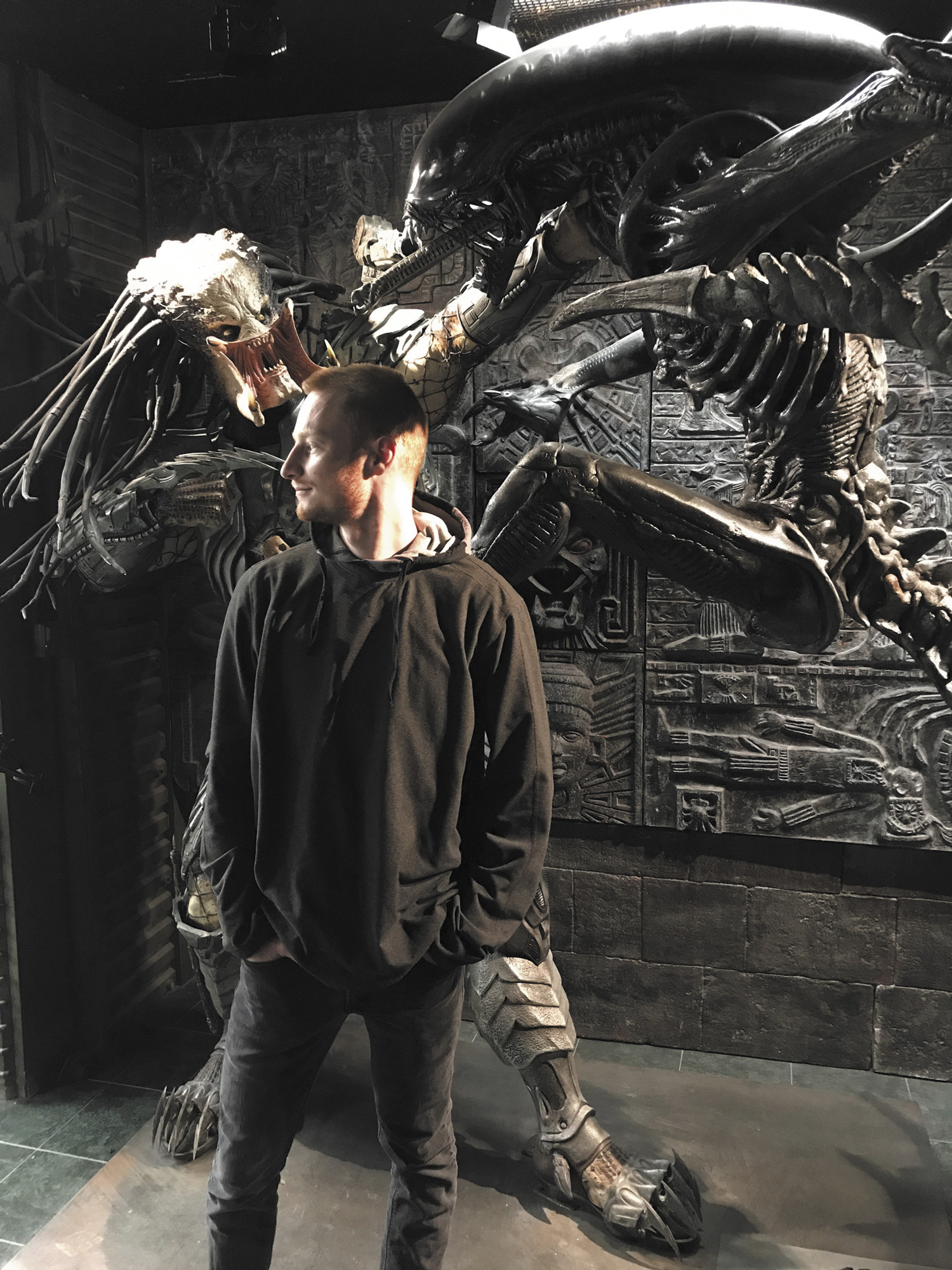 Longmont born and raised concept artist Xander Smith stands at the crossroads of art and tech. His machine-like tenacity combined with his ever-flowing creative state has led him to Los Angeles where he currently works and breathes art and AI in the heart of the entertainment industry. American Horror Story, Scream Queens and Godzilla vs. Kong are just a taste of the projects he's worked on and the clients he's worked with, and the future of this content creator is only getting brighter.
Born and raised in Longmont, CO, you've since ventured to Hollywood to work as a full-time Concept Artist/Art Director. What path did you take to get there and how has living and working in LA influenced you as an artist? 
It's been an awesome journey. But I still feel I'm just getting warmed up! I've been drawing since I could pick up a pen at the age of two, and am extremely grateful  to have parents who have been unwaveringly supportive in my interests. This allowed me to follow my interests (or maybe more appropriately, obsessions) and spend hours and hours drawing, painting, sculpting, designing. My family's natural love of the arts, especially film and television, shaped my view of design, and I came to realize that the best industries to explore creation without limitation were in entertainment. This led me to study at both the Gnomon School of Visual Effects and the Concept Design Academy in Los Angeles. From there it's been a non-stop pursuit of any and every project that interests me, taking me into film, television, games, illustration, comics, theater, fashion, VFX, 3D printing, animation, AI, and now art direction.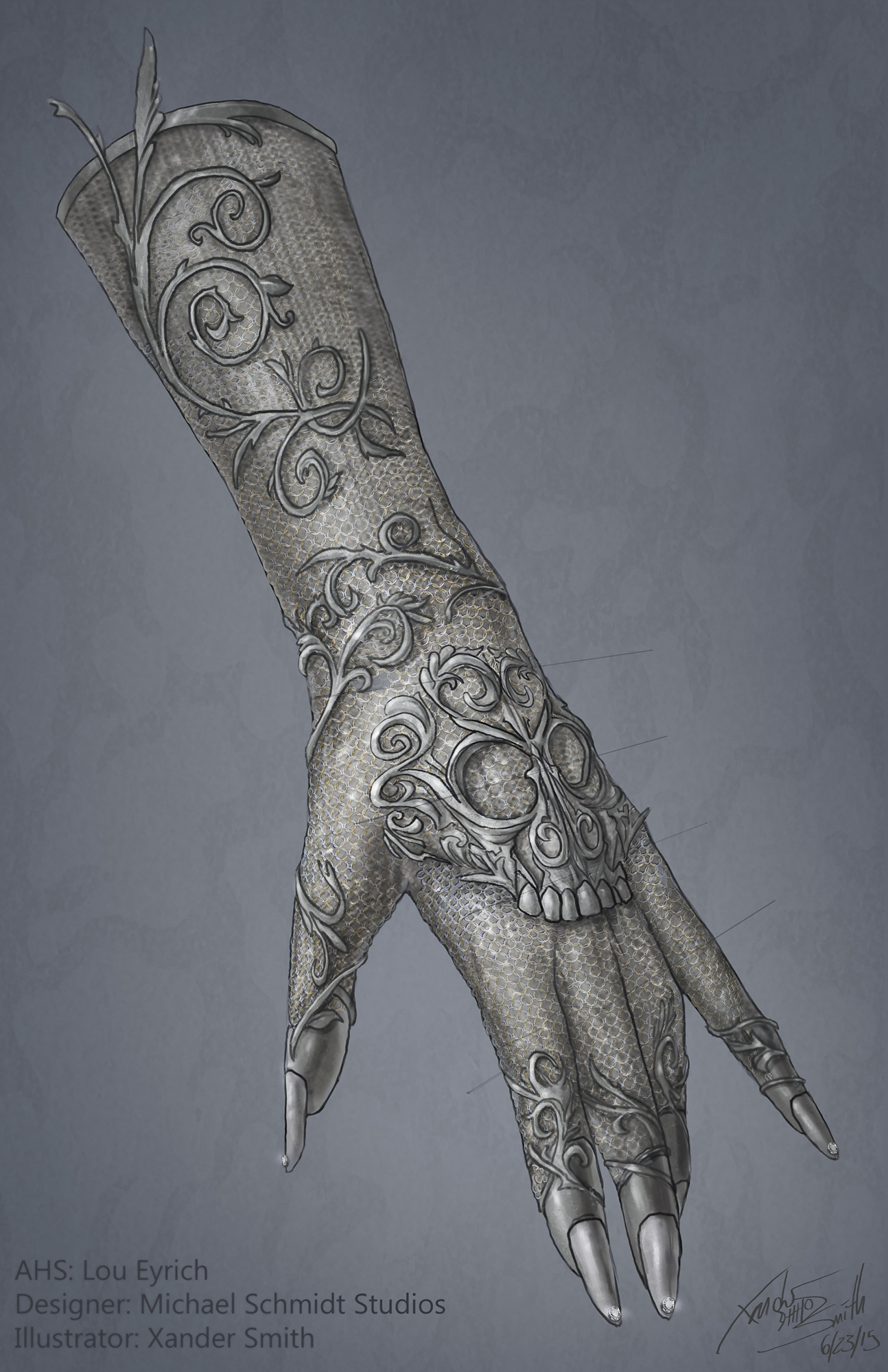 You're in the thick of the convergent technology trend working in the digital art world — from your 3D modeling, printing and character creation to your AI powered animation and more. When did you dive into this medium and how has your journey of learning these technologies been?
I wish I had several lifetimes to explore all these mediums. I try to keep one ear to the ground on emerging tech, and imagine how it could elevate a design. I'm not the most technically minded so having a circle of colleagues who are more tech-savvy helps me work through the possibilities of the design.=
When I was young I never envisioned myself as a digital artist, but wanted instead to do practical makeup FX and traditional sculpture. I got into 3D because I realized that you can do so much more in the digital realm than the physical. I set out to design something, and then look for the best tools to make it a reality; this has led me into all the mediums you mentioned. The most recent example, AI animation, is way above my head, but I've worked with some genius coders who helped me realize the potential for facial animation. This led us at Aliza Technologies to think about how AI can take CGI animation to the next level, and ultimately make the process much more artistic and intuitive for a designer.
When art and tech merge is when the magic happens.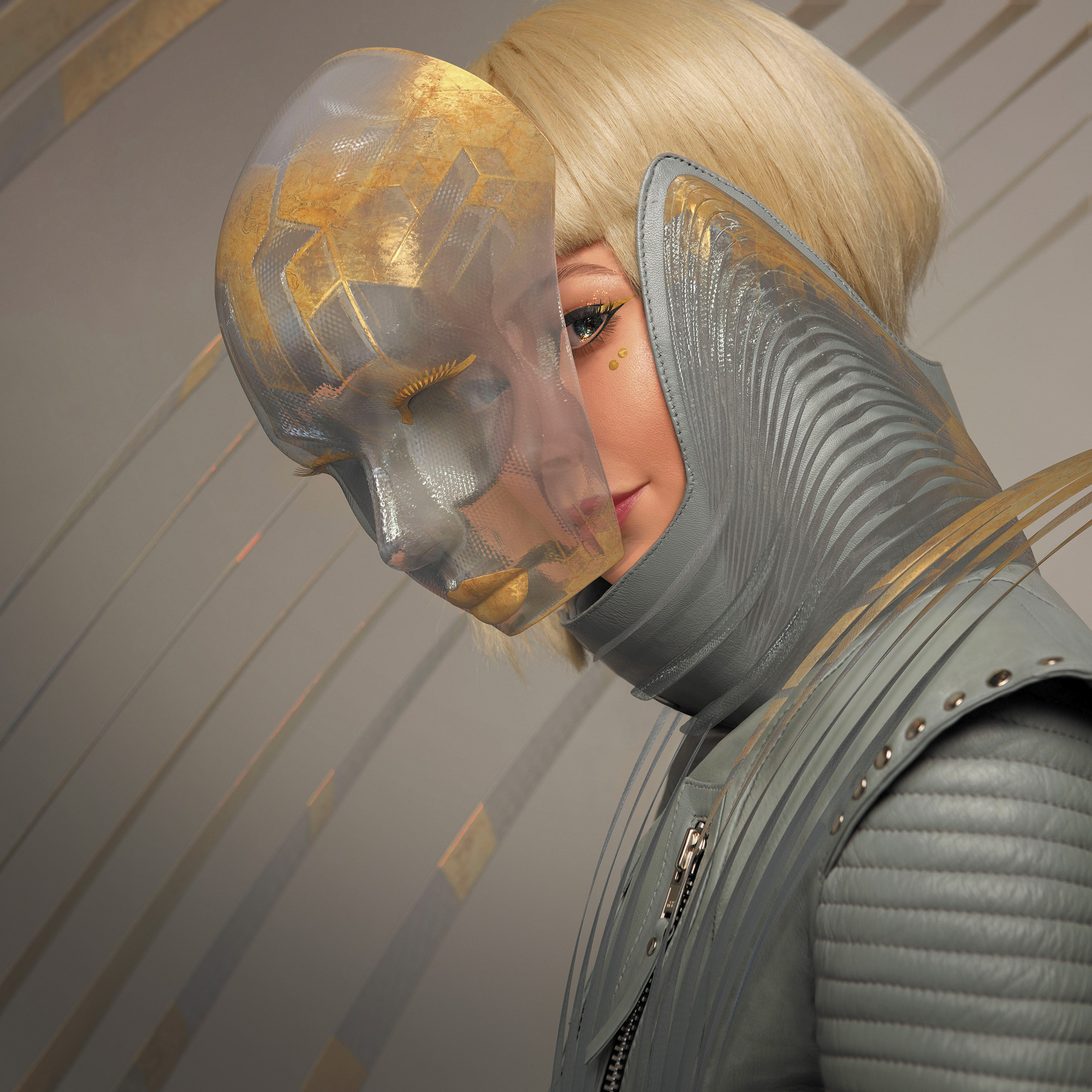 How did you find your particular voice and style as an artist?
I actually feel I still haven't; Part of the reason is simply due to only being a decade into my career, but it's also due to exploring so many different mediums instead of mastering one. There are just so many interesting styles and mediums out there! It might take me longer than most, but I think in the long-run I'll develop a few different voices across several mediums … I hope.
As a concept artist working on massive projects, shows and films in Hollywood's entertainment industry, how do you balance fulfilling a client's needs and wishes while staying true to your own creativity and artistic integrity?
I love this question and I wish I had an answer for you.
What current projects are you working on?
Right now I'm thrilled to be Art Director at two different companies at once. One is called House of Kibaa and it's a digital studio that specializes in creating exclusive NFTs (non-fungible token) for the Metaverse. The other is the digital fashion studio Auroboros in London which is the first of its kind to create unique ready-to-wear digital couture. In both places we're working on big things, partnering with huge names in the respective industries and elevating what's possible in the digital world.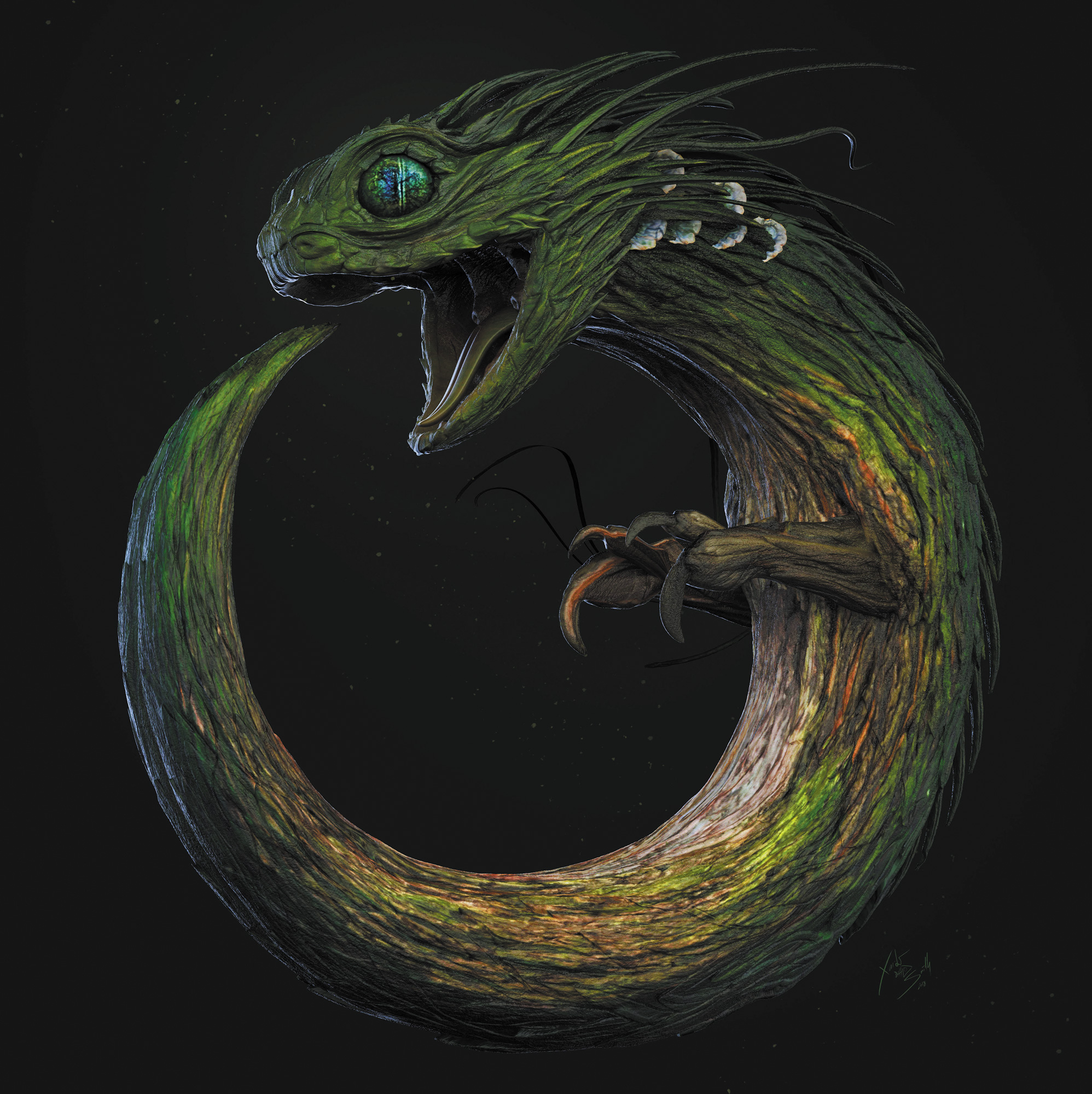 Most beloved project to date. 
The hardest questions! I've been so fortunate to be able to pick and choose projects that interest me, so the easy answer is — Whatever I'm currently working on! But if I had to choose, I would probably pick working on American Horror Story for four seasons. I've always loved the horror genre, and it's given me the chance to design creatures, costumes, and characters with some of the best studios and designers in the industry.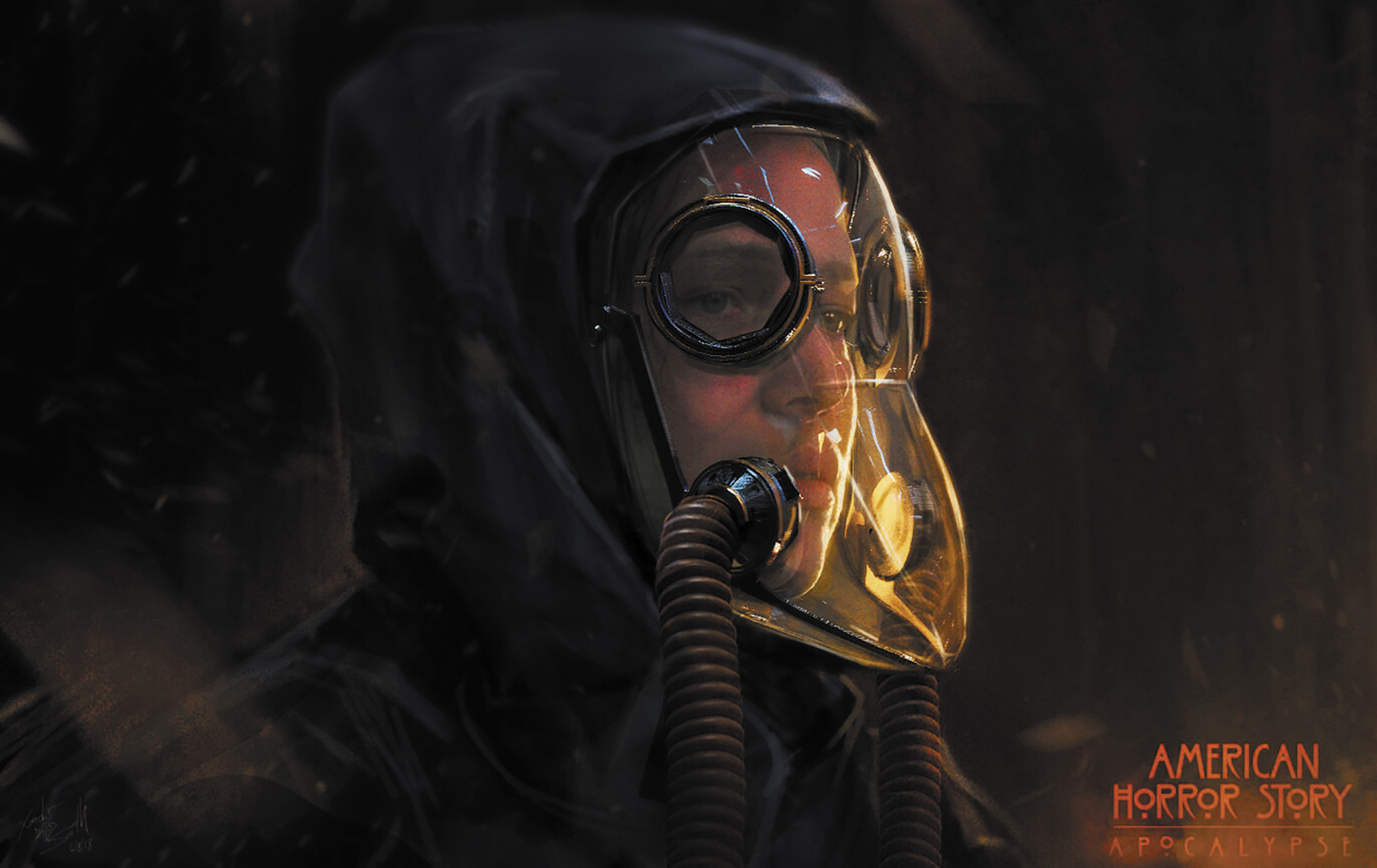 Project or experience that changed you the most.
I have two that stand out, one that's tough to talk about and one that gave me a ton of confidence as a young artist.
The tough one was a very humbling experience, one that I don't talk about often. I worked very briefly on Star Wars: The Mandalorian as a Costume Illustrator, back in 2018. Obviously a bit of a dream job for me. I was hired basically to do sketches on a short contract while they were in-between Illustrators, but of course I wanted to do a really incredible job, blow their minds, and extend the contract. I did the exact opposite; I didn't really hit their designs, my workflow was not as fast as they needed, and my technical understanding of costuming was lacking. Needless to say, my contract was not extended. This hit me really hard, and made me reflect on my skills and my approach, not only to illustration, but also to working with a team, social skills, and setting the artistic ego aside for the sake of the project and the team involved. In production, you're not always making 'Artwork'; you're making Production Art.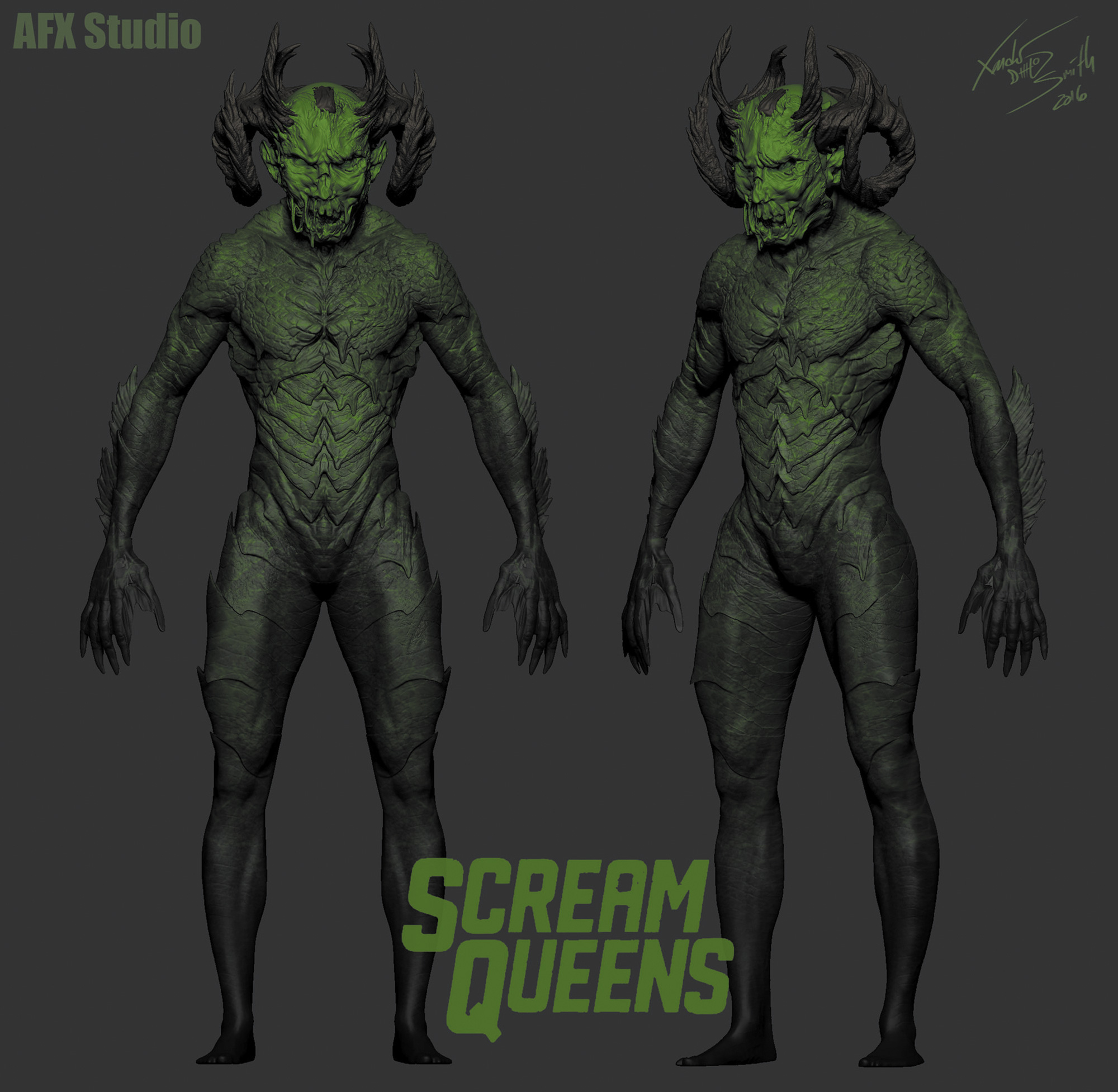 The other experience was actually the first of my career. I was tirelessly applying to studios for work, sending out my portfolio to anyone and everyone, close to the point of running out of money, when finally I got a response from AFX Studios, asking if I wanted to do some concept art for an upcoming TV show. That show turned out to be Ryan Murphy's Scream Queens. They were also getting concept art from many other big names in the industry, and the artwork was phenomenal. I was intimidated, but determined, and I worked tirelessly that week to find an awesome design that hit all the right beats in the script. Finally, after many rounds of design, I came up with a sketch that would ultimately become the final design of the Red Devil, the main villain of the show. This gave me a ton of confidence as a young designer, and put me in a position to work with legendary Costume Designer Lou Eyrich, and David Anderson of AFX Studio for two seasons, and lead to my work with them on American Horror Story for four seasons.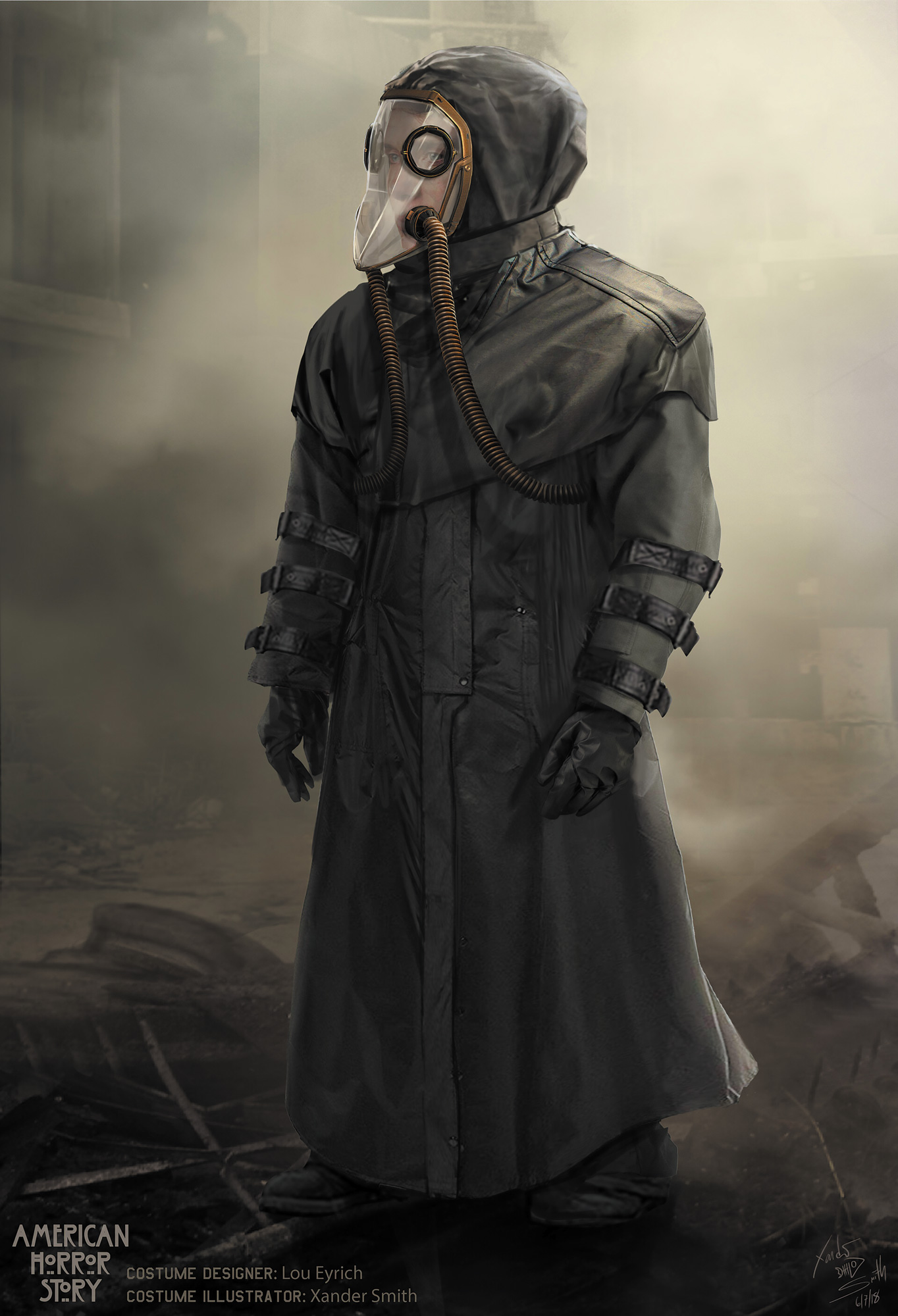 What's the driving force behind your work? Do you have a specific mission? Message?
The driving force behind my work is simply my obsession with becoming a better designer. The mission changes project to project, but one day I hope to have an overarching message; I'll get back to you when I've found it!
Describe your creative space, the place you produce work? What do you need to get in the flow of making art? What blocks you?
Deadlines, ha. Most of the time I don't have the luxury of getting into the right 'creative space' to design. What helps tremendously is having fitness goals and always giving them high priority. This includes yoga, boxing, jiu-jitsu, kettlebell, calisthenics, really anything that gets me into the moment and puts my body through hell. I find that after I've done a grueling workout I can get into a creative flow-state much easier and my creative and technical decision making is elevated when I'm in good physical condition. This is a must in every artists' arsenal. 
As a Special Guest at this year's inaugural Colorado Festival of Horror, what are you most excited for? What can people expect to see or hear from you?
COFOH this September is going to be a blast. I'm definitely looking forward to hanging out with so many people who are true fans of the genre, like myself, having a drink, doing some drawing, and talking shop. I plan on participating in the Drink n Draw, signing prints of my work and doing live sketches. I'm also doing a panel for kids where we design the next mega-Monster for Godzilla to fight.
So come say hi while I'm in Denver and we'll grab a drink and design some monsters this September 10-12 at the Embassy Suites by Hilton Denver Central Park.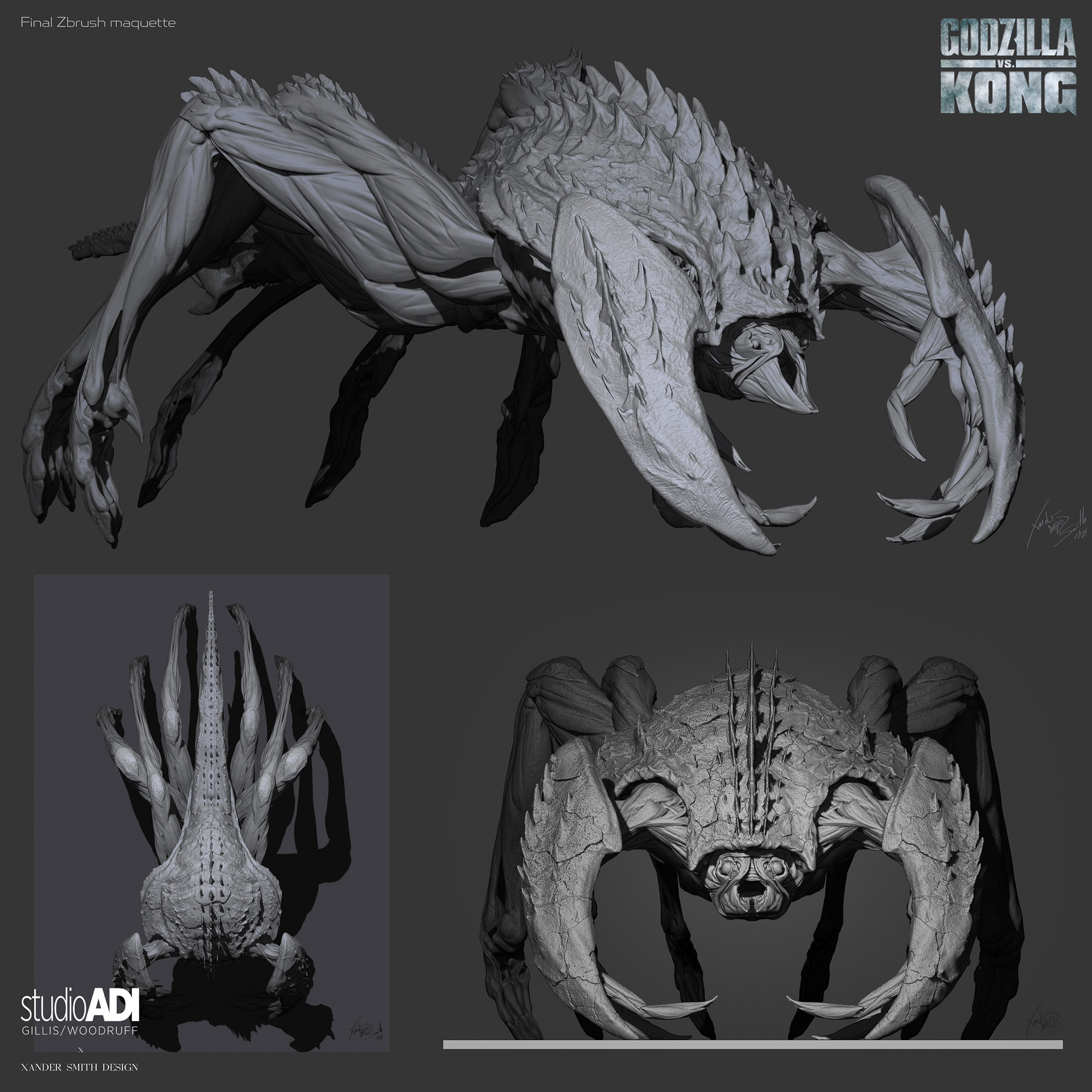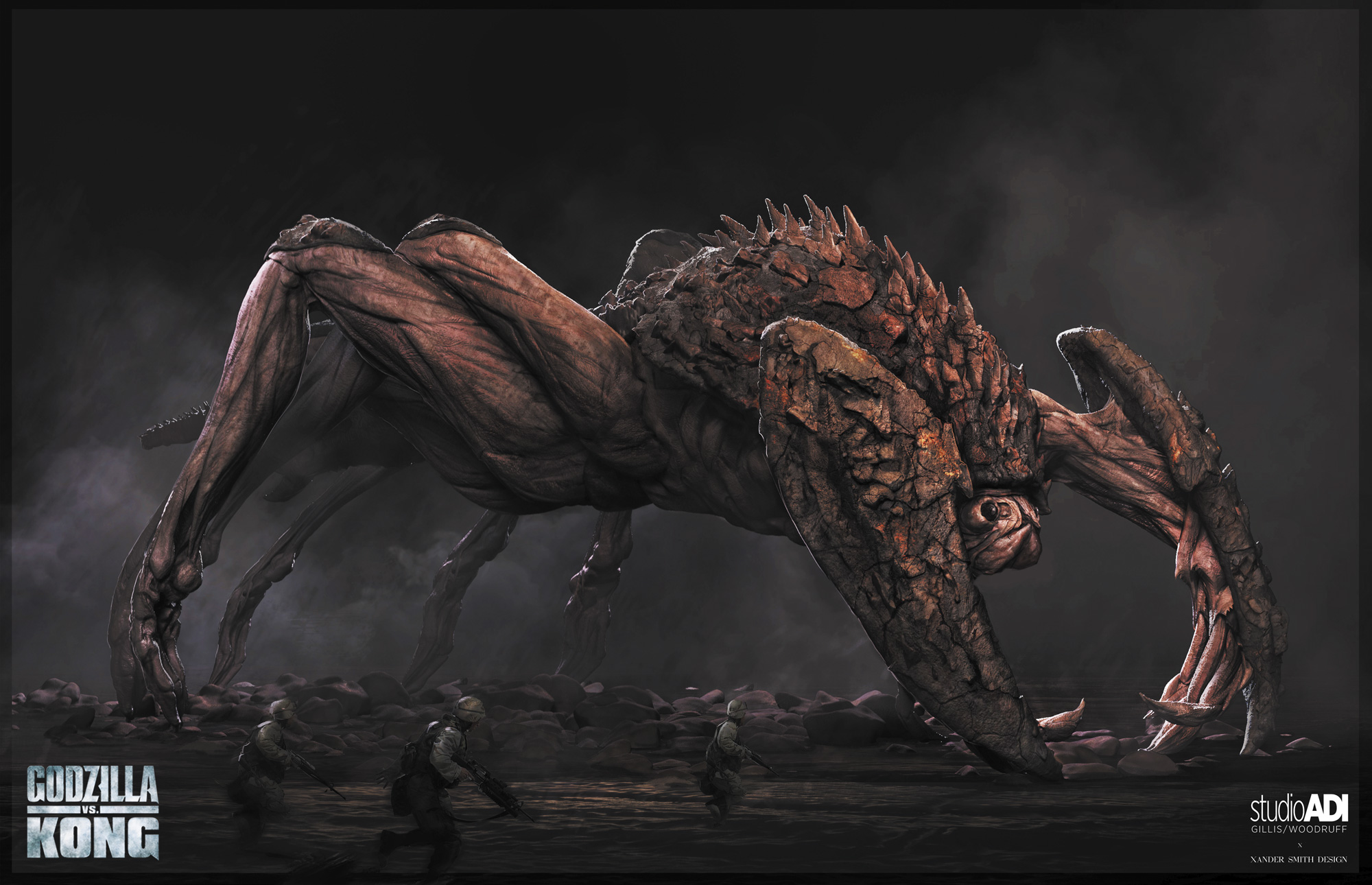 What advice can you give fellow creatives who would like to pursue their art in a larger capacity?
I'm nervous to write this down, because it would be easier and just as important to write something along the lines of 'follow your passion' (excellent advice, by the way), but I'm actually going to give some advice that I need for myself:
Embrace failure. No matter how often you fail, it means you're trying. A failure is only an indication that you tried something, pushed it to its limit, and found that there is more to learn and a better way to do it. Use failure as a catalyst to learn where you went wrong.
I absolutely hate that feeling of failure in the moment, but I recognize that it was that pain that pushed me to try something different, to keep learning, to find other ways to achieve my goals. 
And if you can, (again, advice for myself!), just try to enjoy the process.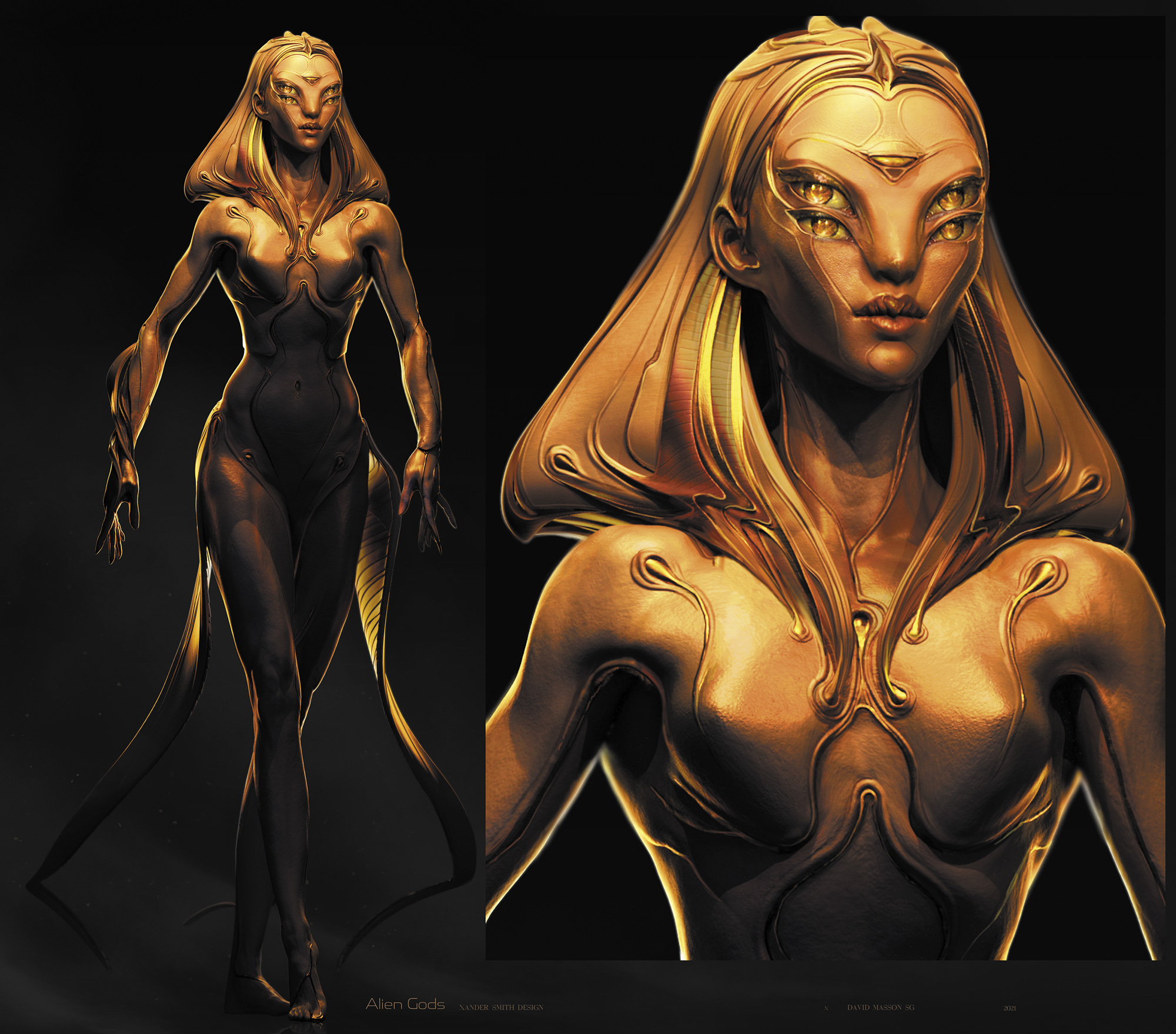 What's next for you?
Hopefully a lot more! I haven't worked on a film in a few months so of course I'm always looking forward to that; there are so many great titles coming out in the next few years. I'm also having a blast in digital fashion so I'll be relentlessly pursuing that and looking forward to what we can achieve at Auroboros. And I am always keeping an eye on the Digital Human space and AI animation; I have a feeling I'll be getting back into that sooner rather than later …
Anything I miss?
Besides COFOH itself, you can catch me at Outworld Brewing on August 21st for the COFOH Beer Launch Party! It's at 1725 Vista View Drive in Longmont. I designed the art for the beer which is called "Elixir Immortus." The art and backstory tie into the COFOH Special Guests Steve Niles, co-creator of 30 Days of Night, the vampire comic book series, Brinke Stevens, the iconic 80s movies Scream Queen and Victoria Price, daughter of horror film icon Vincent Price.
---
Catch Special Guest Xander Smith at the 2021 inaugural Colorado Festival of Horror Friday, Sept. 10 – Sunday, Sept. 12 | Embassy Suites by Hilton Denver Central Park. More info + tix here.
---
Xander can also be found at the COFOH Beer Launch Party, where he created the art for Outworld Brewing's Elixir Immortus beer. Exclusive prints and pint glasses will be available. Saturday, Aug 21, 4-9 p.m. | Outworld Brewing | Longmont, CO