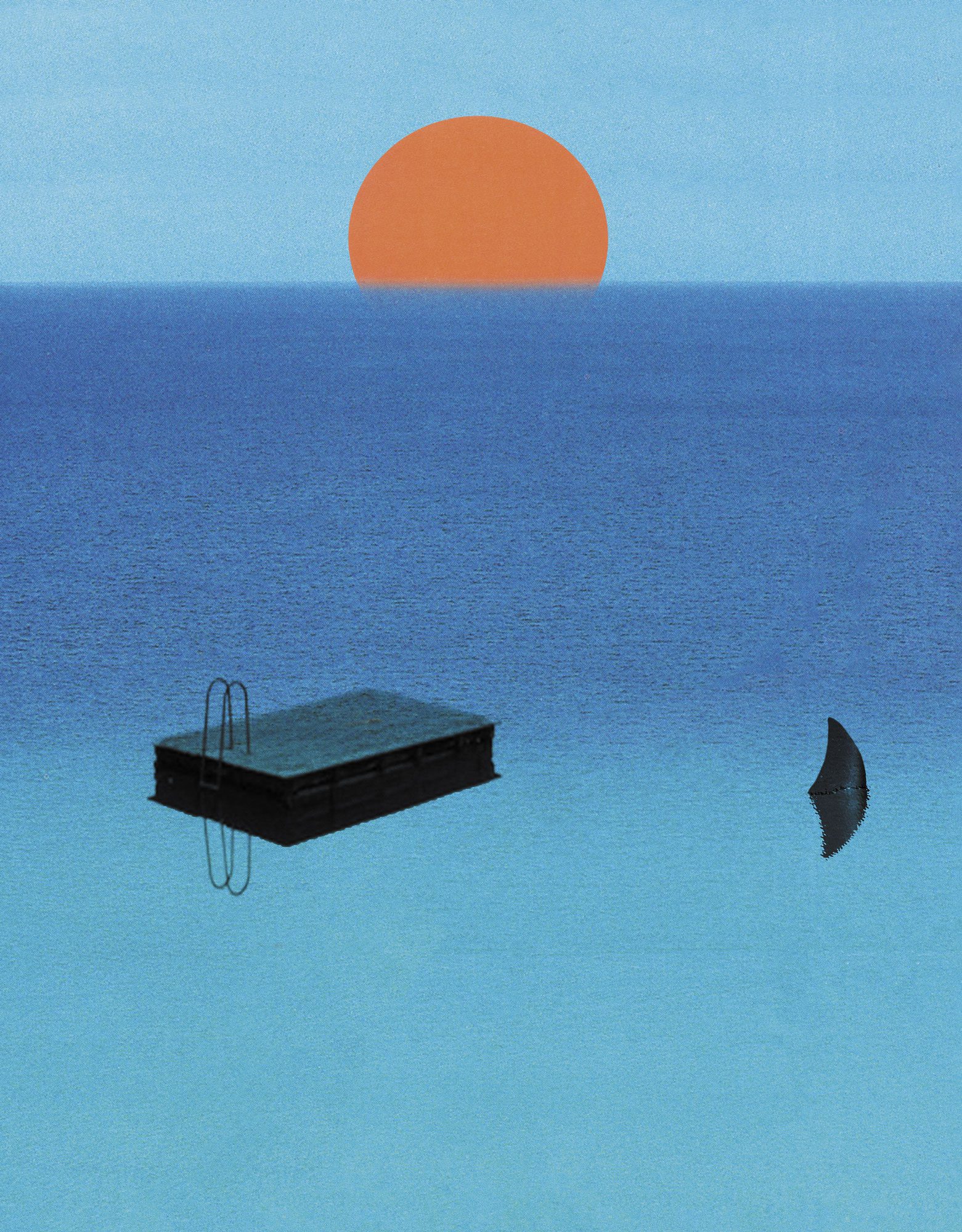 By Moon_Patrol
Published as the Back Cover of Issue 116, August 2023
Moon Patrol is a Northern California-based artist. Taking themes including 80s cartoons and video games, classic pulp illustrations, and comic book narratives, Moon Patrol remixes these many and varied cues using a collage technique he compares to "Kid Koala's turntable albums, and in part by William Burroughs' cut-up technique." See more of his work on Instagram and snag prints at Outré Gallery.
---
Check out Moon Patrol's July install, Hypothetical Movie Poster 4, the inspo art to Joel Tagert's short story, Burning Down The House, or head to our Explore section to see more of his work.