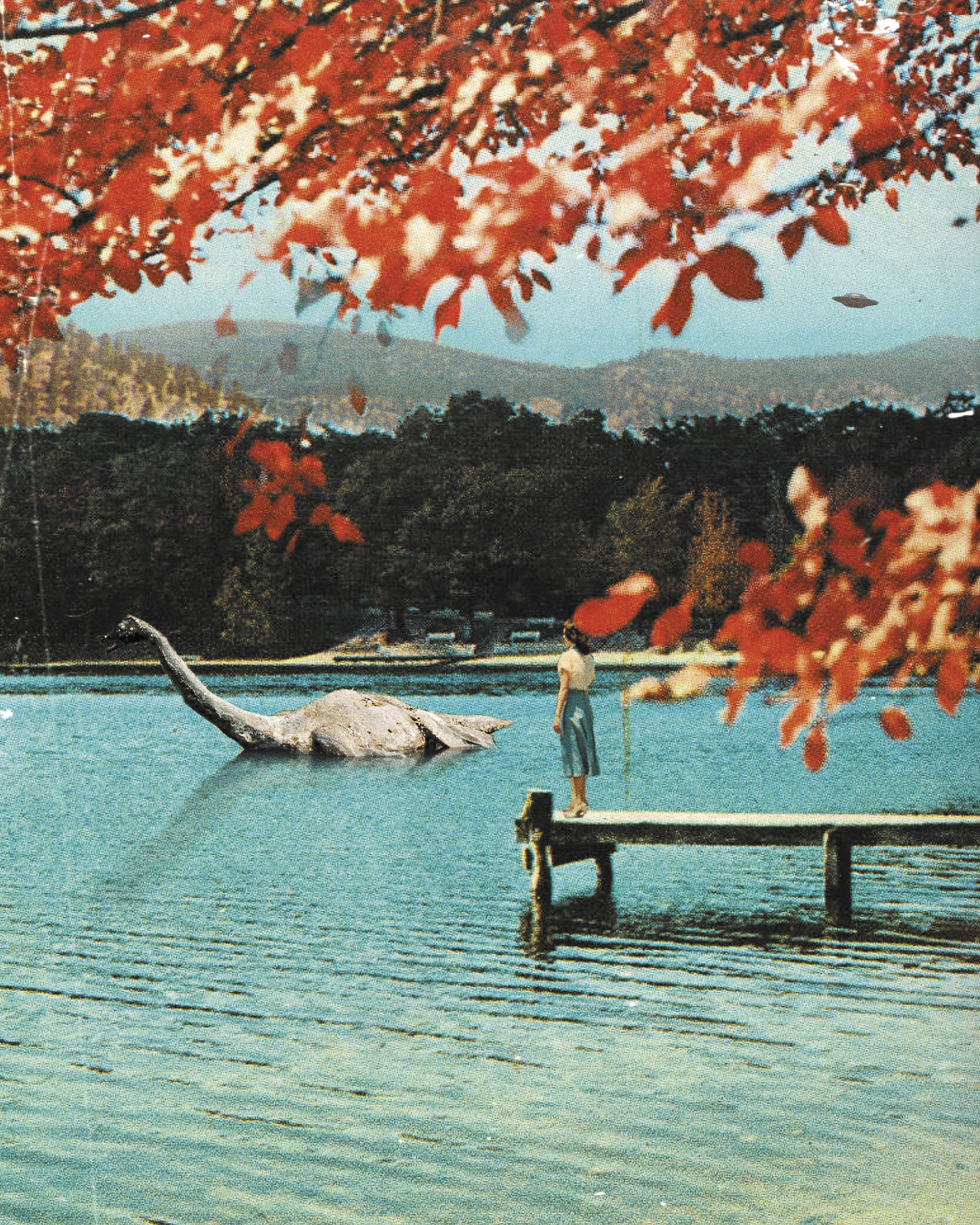 Moments Alone
By Caitlyn Grabenstein
Published Issue 099, March 2022
Caitlyn Grabenstein, a.k.a. Cult Class, is a collage artist, sketch artist, and designer out of Philadelphia, Pennsylvania. She started doing art at a very young age and has pursued it in different forms throughout her life. While working in the music industry and running her own charitable business, BANDADE, she began creating websites, ultimately hosting more than 50 charitable shows with over 60 different artists including Imagine Dragons, Jason Isbell, Maren Morris, Ingrid Michaelson, the Goo Goo Dolls, Alabama Shakes, Florence Welch and more. During this time, Caitlyn started collaging out of necessity to create concert posters. She fell in love with the process and began collaging regularly. Caitlyn now runs her own design business, CLG Design Co.. Her work can be found in buildings around Philadelphia. Caitlyn's pieces have been commissioned by individuals, musicians, businesses, and real estate companies from Chile to Germany to Los Angeles. Check out more of her art on Instagram.
---
Check out Caitlyn's February Birdy contribution, Close Your Eyes, or head to our Explore section to see more of her past published works.