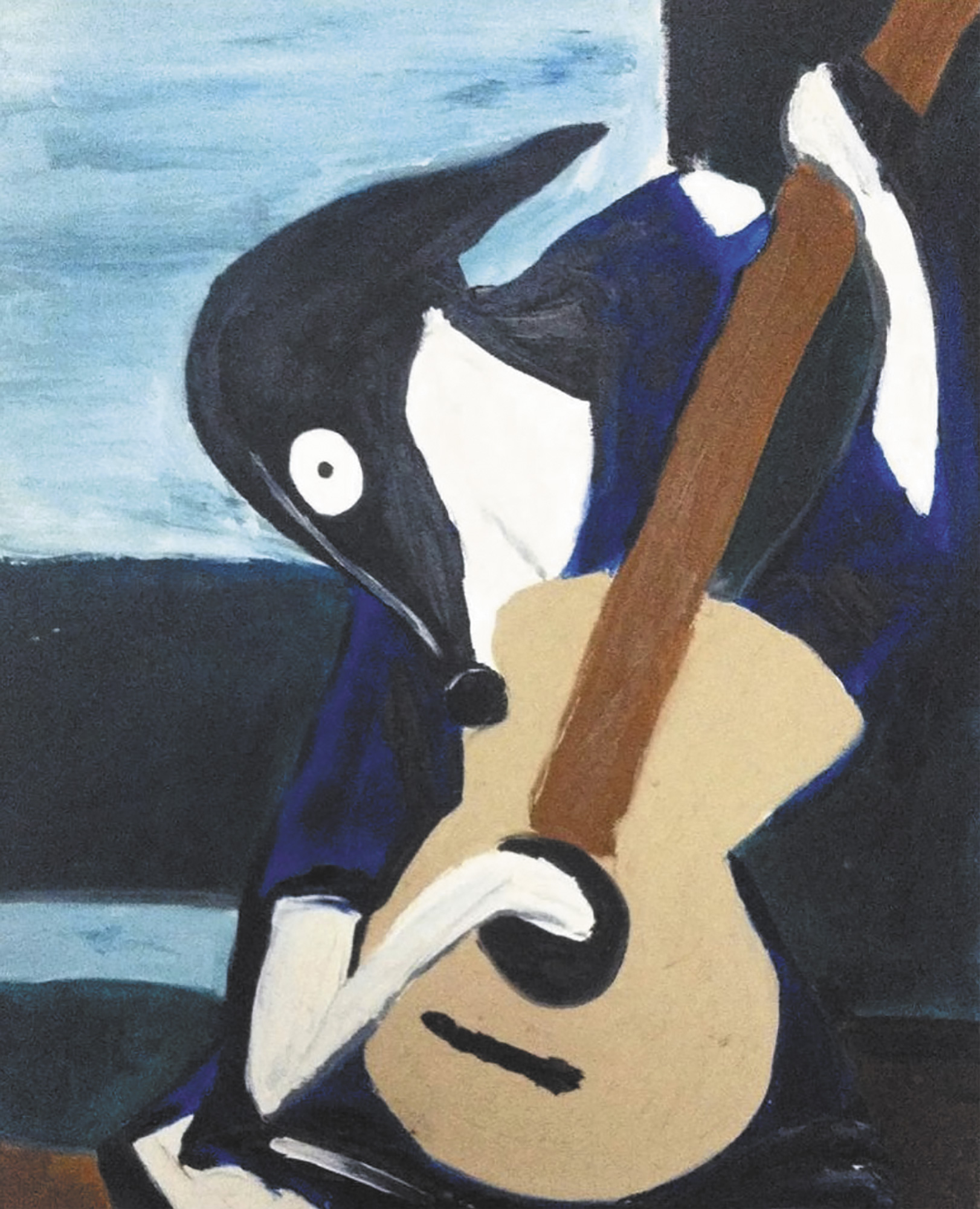 The Old Guitarist
By Julia McClurg
Published Issue 097, January 2022
Julia McClurg (b 1967) is a contemporary Artist from the United States living in Costa Rica. Her artistic journey started at an early age after graduating from The Colorado Institute of Art. McClurg spent 20+ years painting commissions after playing in punk bands as well as publishing her own punk fanzine (Diagnosis).
McClurg studied and still evolves at mastering her technique as an artist currently focused on contemporary whimsy paintings of LuLu Bella, her Italian Greyhound in her worldly travels. McClurg has painted numerous portraits for clients all over the world including the likes of the famous celebrities Sheryl Crowe, Kristin Davis and Kevin Costner. 
In her latest works, McClurg engages questions of identity as they relate to art history as well as our everyday interactions with mainstream culture and social media. Greatly inspired by modernist masters as well as pop-artists, McClurg mixes fragments of different iconic images in vivid and colorful compositions.
Of her experimental and high eclectic style, she says:
"Art is an expression from the soul, and the soul is something limitless. This is why I am always searching for different elements to bringinto my work."
---
Check out more of Julia's work on her site and on Instagram.