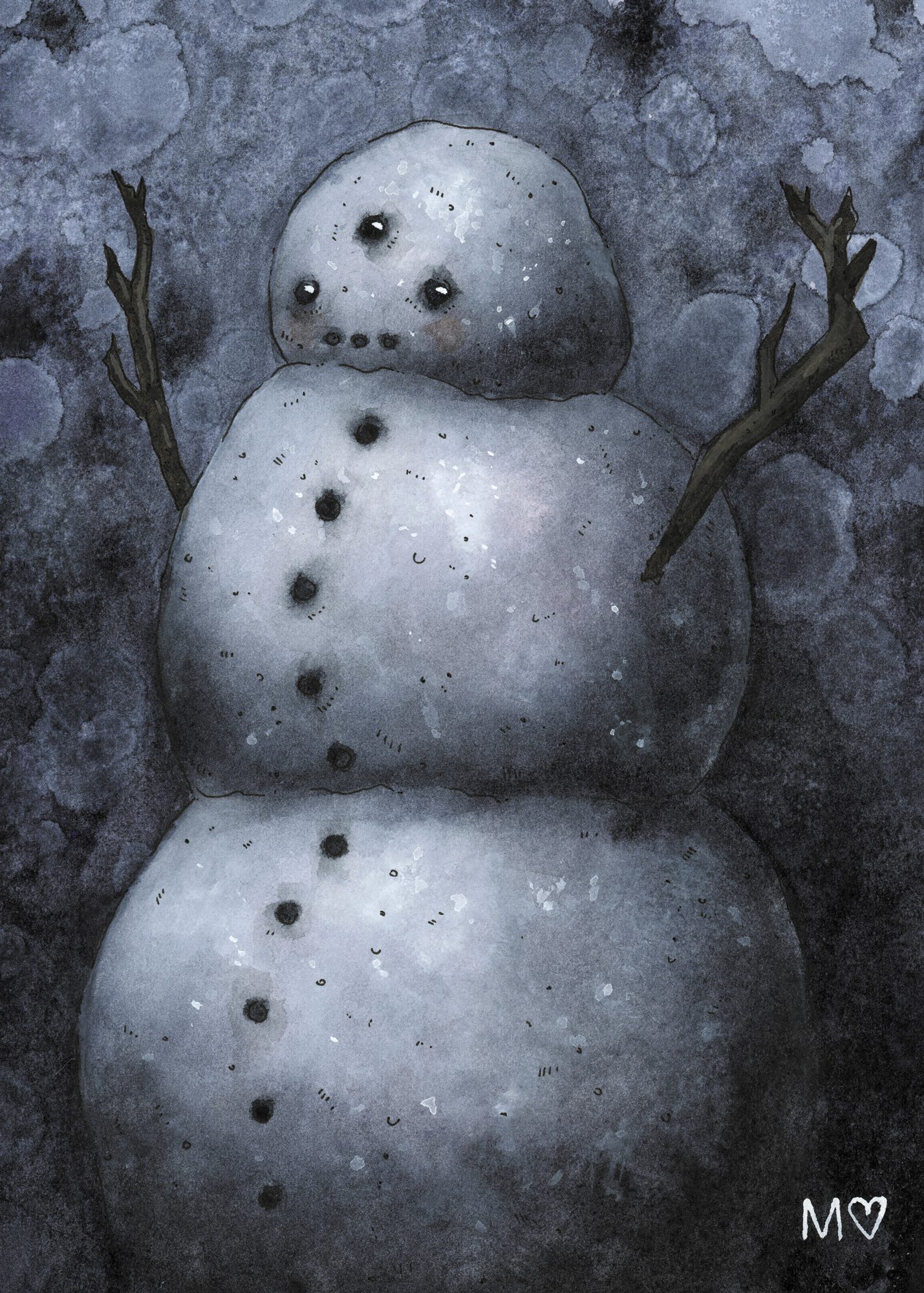 Three Eyed Snowman
By Mallory Hart
Published Issue 096, December 2021
Mallory Hart is a professional artist and illustrator based out of Denver, Colorado. Inspired by the rustic, gritty, industrial side of the natural world, she renders a style that is both realistic and playful. Mallory specializes in watercolor but regularly works with acrylic and oil, as well as other mediums. Her vast portfolio runs the gamut from disquietly dark skull images to joyously heartwarming pet portraits. In addition to fine art, Mallory creates enamel pins, patches, and stickers. As a scenic artist in the world of professional theatre, Mallory has been very fortunate to collaborate with world-renowned designers and participate in numerous award-winning productions. Mallory has two cats, a BFA from the Rocky Mountain College of Art + Design in illustration, a dog, a lizard, and a husband.
See more of her work on Instagram and on her site.
---
Check out Mallory's past published piece, Black and White Butterfly, or head to our Explore section to see more of her work.