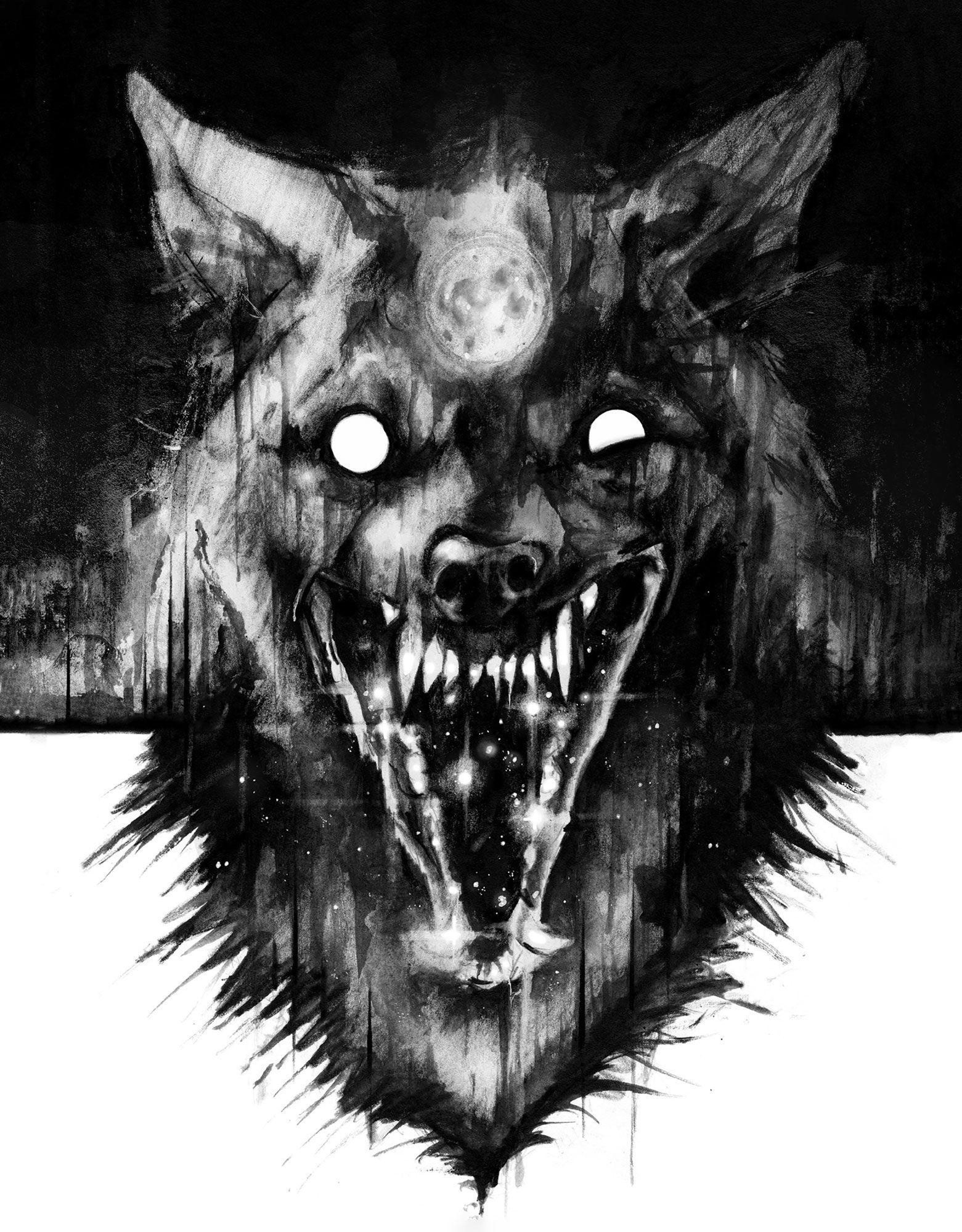 Wolf
By Brian Serway
Published Issue 106, October 2022
Brian Serway was born in southwest Virginia, grew up there and in southern Florida, and currently lives in Johnson City, Tennessee. He was raised by his mother who was an impressionistic oil painter, and encouraged him to create from a very young age.
Growing up around dense forests, vast mountain ranges, and abandoned barns, Brian developed a deep passion for the natural world and his Appalachian home. As he grew, Brian synthesized his love for folklore, the cosmos, and wildlife into his own artistic mythology; creating celestial animal paintings that illustrated both the beauty and desolation of region he holds so dear.
Brian works professionally as an illustrator, maintaining an online shop, taking on commissioned work for professional clients and individuals. He is currently a resident artist at Horse & Hero in Asheville, NC. All of his printmaking is done in-house.
See more of his work on Instagram and on his website. You can purchase prints on Etsy.
---
Check out Brian's last Birdy install, Queen of Limbz, or head to our Explore section to see more of his work.