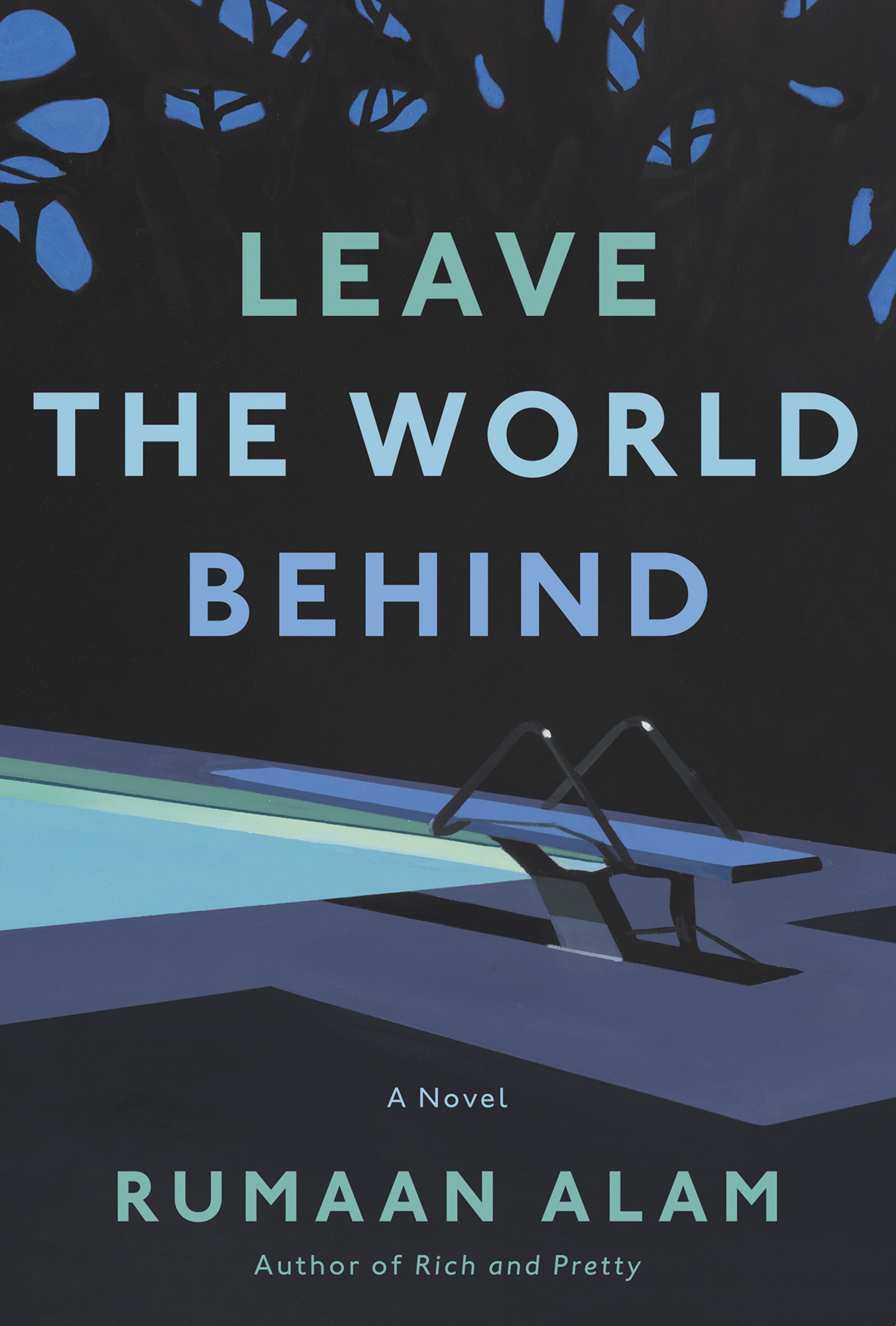 Book Club
By Hana Zittel
Published Issue 088, April 2021
Leave the World Behind by Rumaan Alam (2020)
The setup of Rumaan Alam's novel, Leave the World Behind, lures us into a scene that could be sucked right out of a Jordan Peele movie. A white family of four, Amanda, Clay, and their two children, are finally getting away from it all, renting a Hampton's Airbnb to try and disconnect, relax and immerse themselves in a bit of luxury. Alam lets us linger with this unaware, white, liberal, middle class family a bit, subtly reflecting the triviality of some of their routines and choices. 
When night falls, and the family has settled in, a knock at the door reveals an older Black couple who claim a blackout has blanketed New York City and they have voyaged to their vacation home, as the owners, to seek refuge. All internet and phone service is now down and without the ability to verify the couple's claims, Amanda and Clay begrudgingly give up their precious vacation.
Rumaan Alam provides us faint hints of the true nature of the disaster, but focuses more deeply on how his characters cope in uncomfortable and catastrophic circumstances. Without access to information, or even the ability to get a phone call out, what can this group do to discover the true nature of this disaster beyond getting through the day and waiting? Clay, for one, voyages out for a time in the car, only to quickly return without making any progress, even going as far as to not help the only other person he sees on his excursion. 
Alam's novel is an apocalyptic thriller that keeps us in the dark around the true nature of the end of the world, and instead sends us through an exploration of race, class and authentic reactions to absolute catastrophe.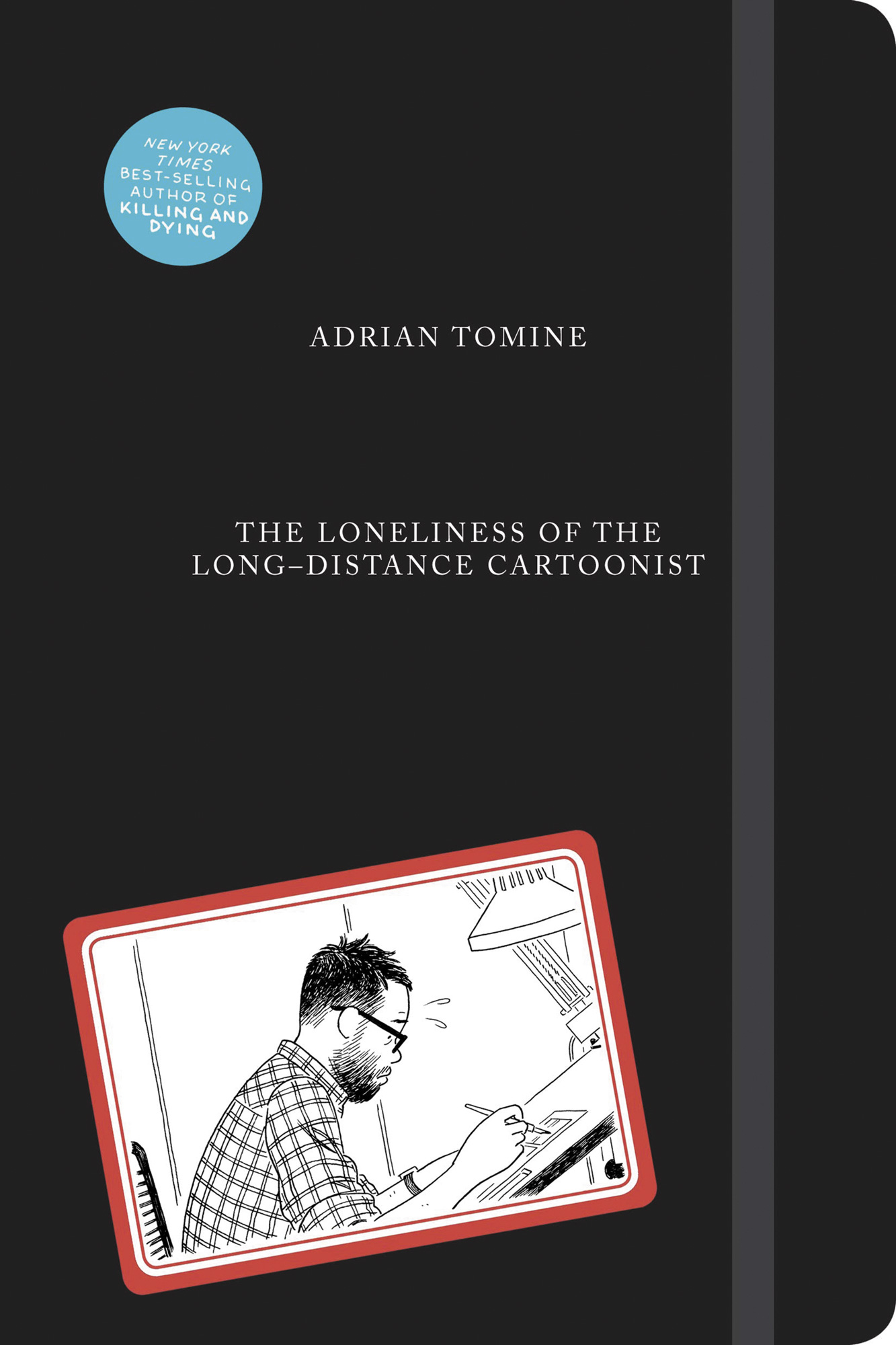 The Loneliness of the Long-Distance Cartoonist by Adrian Tomine (2020)
In Adrian Tomine's newest release since 2015's Killing and Dying, he lays bare his deeply anxious world of insecurities and often cringe-worthy moments while displaying the strange and unique trials of a career cartoonist. 
Tomine is a well-known and deeply respected graphic novelist, yet his memoir shows the disappointments and awkward situations that come with being simultaneously revered in his field while the few who are recognized in the industry are represented by a handful of shining stars like Alison Bechdel and Daniel Clowes. From book signings with no attendees, botching his interview with NPR's Terry Gross, to dating and parenting mishaps, Tomine has captured his life's vulnerable moments in simple black-and-white panelled vignettes. 
His memoir lays out his full person, but also the strangeness of this career path, opening his book with a quote from Clowes himself that seems to sum it all up; "That's like being the most famous badminton player. – Daniel Clowes on being one of the most famous cartoonists." Tomine is sweet and exposed in this memoir, making it an authentic and often very funny look into the world of the career cartoonist. 
---
Hana Zittel is a librarian at the Denver Public Library in addition to being a librarian at the Denver Zine Librarian. She grew up in Steamboat Springs, Colorado and pretty much just likes being outside with her pup when she has some free time, and reading, that might have been assumed though.