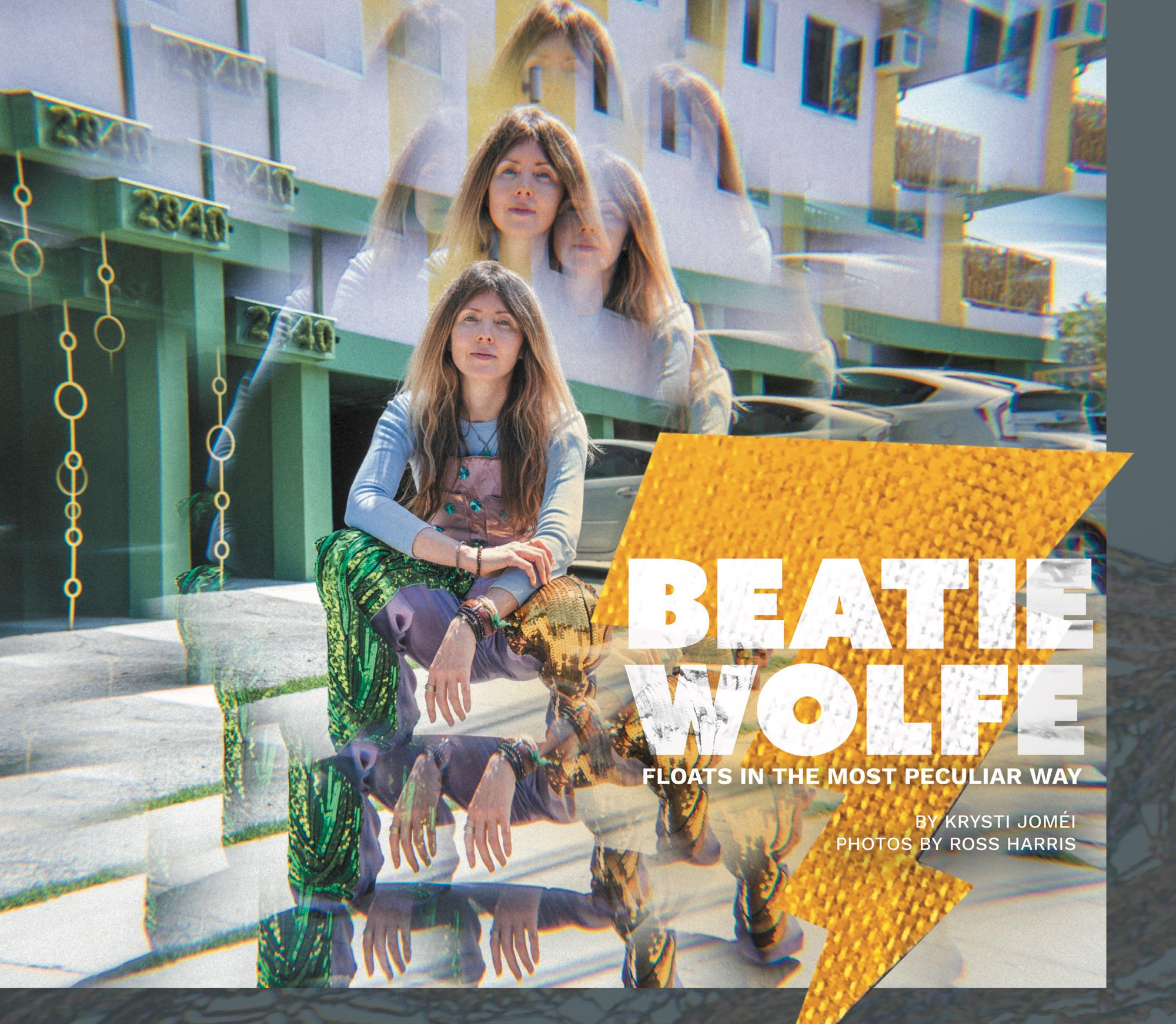 Published Issue 090, June 2021
London-born, LA-based artist Beatie Wolfe floats in the most peculiar way. Her own way. A sensory alchemist, her curiosity for life as we know it (and as we don't) is the primordial ooze that surges through her, manifesting itself in innovation after innovation in the tangible world. Most well-known for pioneering new formats for music and art that unite the physical and digital — like her Space Beam and wearable record jacket — she's constantly stretching the constructs of not only creativity, but what it means to be a tenant on Planet Earth.
The UN Women Role Model for Innovation most recently performed an original song and spoke on technology and the environment in a panel for the 2021 Nobel Prize Summit, following a segment showcasing her environmental protest piece, From Green To Red. Reimagining the music video format by using 800,000 years of historic NASA data, her stirring environmental visualization is currently on display at the London Design Biennale at Somerset House.
It's no surprise this daydream realizer has another exhibit simultaneously happening. Postcards for Democracy, a project that Beatie and world-renowned composer, artist and DEVO frontman Mark Mothersbaugh created as a collective art campaign to encourage people to support the 225-year-old U.S. Postal Service, our right to vote and democracy as a whole, is on exhibit at the Rauschenberg Gallery at FSW.
With a notebook, some space rocks and a lucky penny in tote, Beatie caught up with us to talk art, science, nature and her current and upcoming projects after a year that changed us all.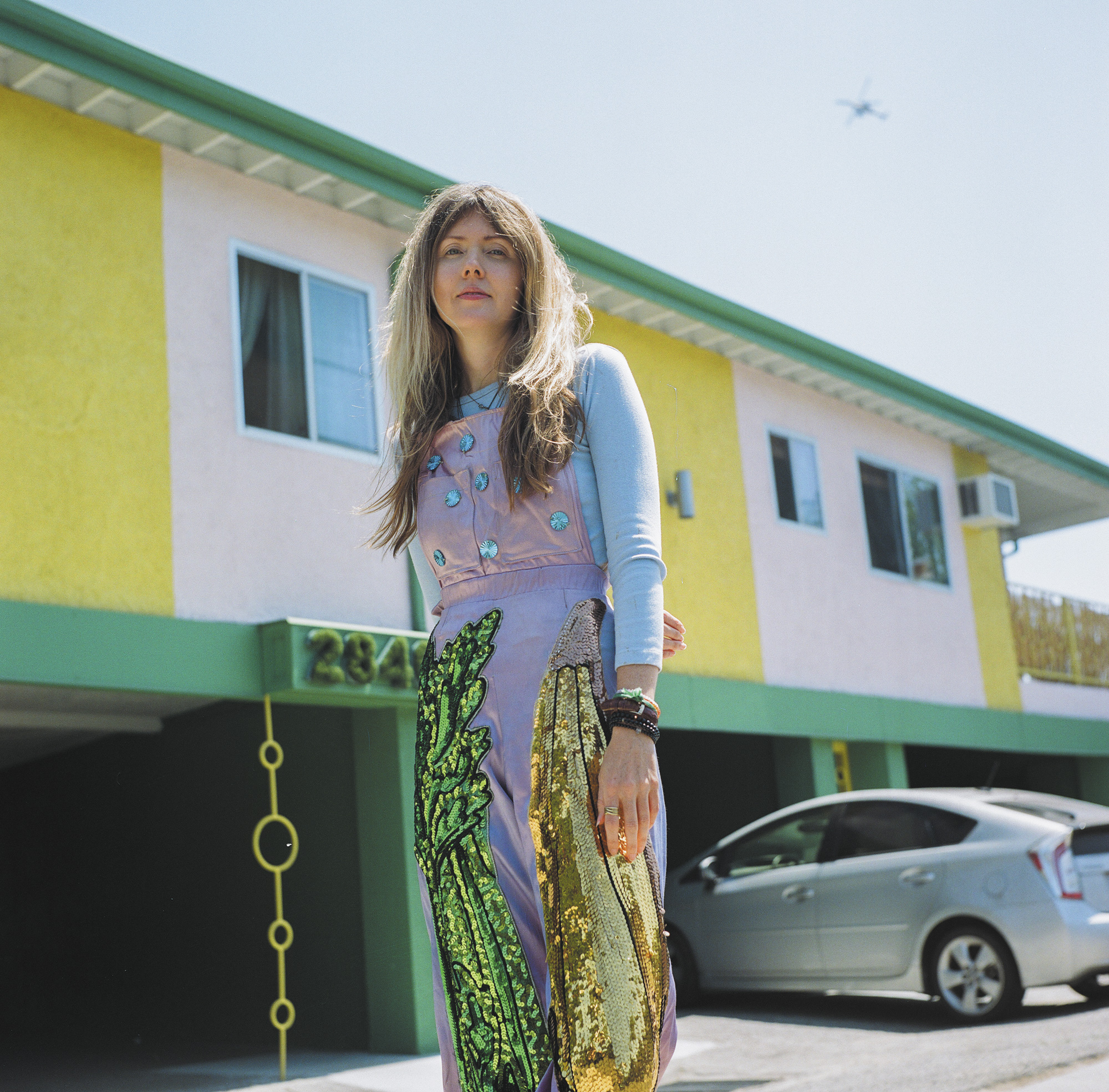 How was this last year for you? How have you changed?
I feel like 2020 gave us a chance to stop, reflect and reevaluate so much about life on this planet. It reminded us how fragile it is, how change is the only constant and how flimsy structures are. And I feel like I gained more space, perspective and a deeper appreciation and awareness of what matters and not taking anything for granted. It made me more conscious of where I put my energy.
How has your art or approach to creativity evolved? 
I think it has also gained more space. My projects are typically very multi-layered and detailed and there are wonderful long stories that go along with each one, which is the same with my songwriting. It's very poetic and nuanced. In the last year or so I've found myself creating with a lot more space and simplicity, realising that one doesn't lose anything but rather comes in from another point and place. And that here is a time for both. A beauty to both.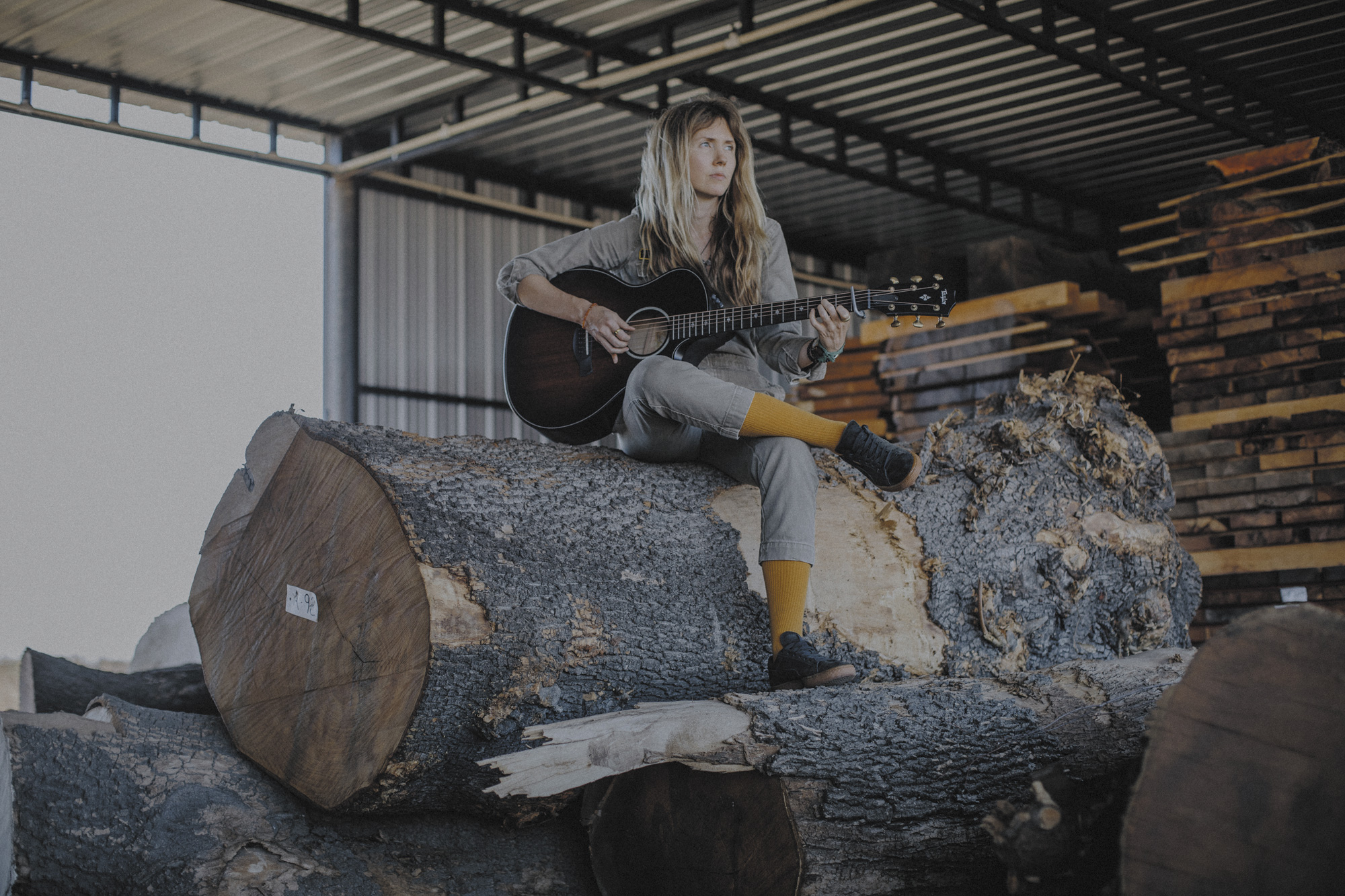 What are you looking forward to most in the next coming months / year as the country and world start to open up again?
I'm looking forward to the two exhibitions, From Green to Red and Postcards For Democracy, being fully active and people getting to experience both of those. And I am looking forward to seeing my mum at some point. She lives in Portugal, in a small fisherman village where I spent a lot of time as a child. It's one of my favourite places on earth and somewhere I can just go and be. I have imagined teleporting there many times. But other than that there is nothing major I've missed or feel I need to get back to. I am a lover of life's simple things and happy to adapt.
To see your opening segment and panel discussion at this year's Nobel Prize Summit: Our Planet, Our Future following speeches from Sir David Attenborough and Al Gore was empowering. Walk us through that experience. 
It was amazing and surreal. I shared the stage with the two people, Sir David and Al Gore, who've most expanded my awareness of the natural world and our responsibility toward it. I was introduced onstage by my friend and Space Beaming collaborator Nobel Laureate Dr. Robert Wilson, which in itself was the greatest honour, then gave a short address about my work, showed my environmental protest art piece From Green to Red and performed a song called "Oh My Heart." I also joined a panel with two Nobel Laureates discussing technology and the environment.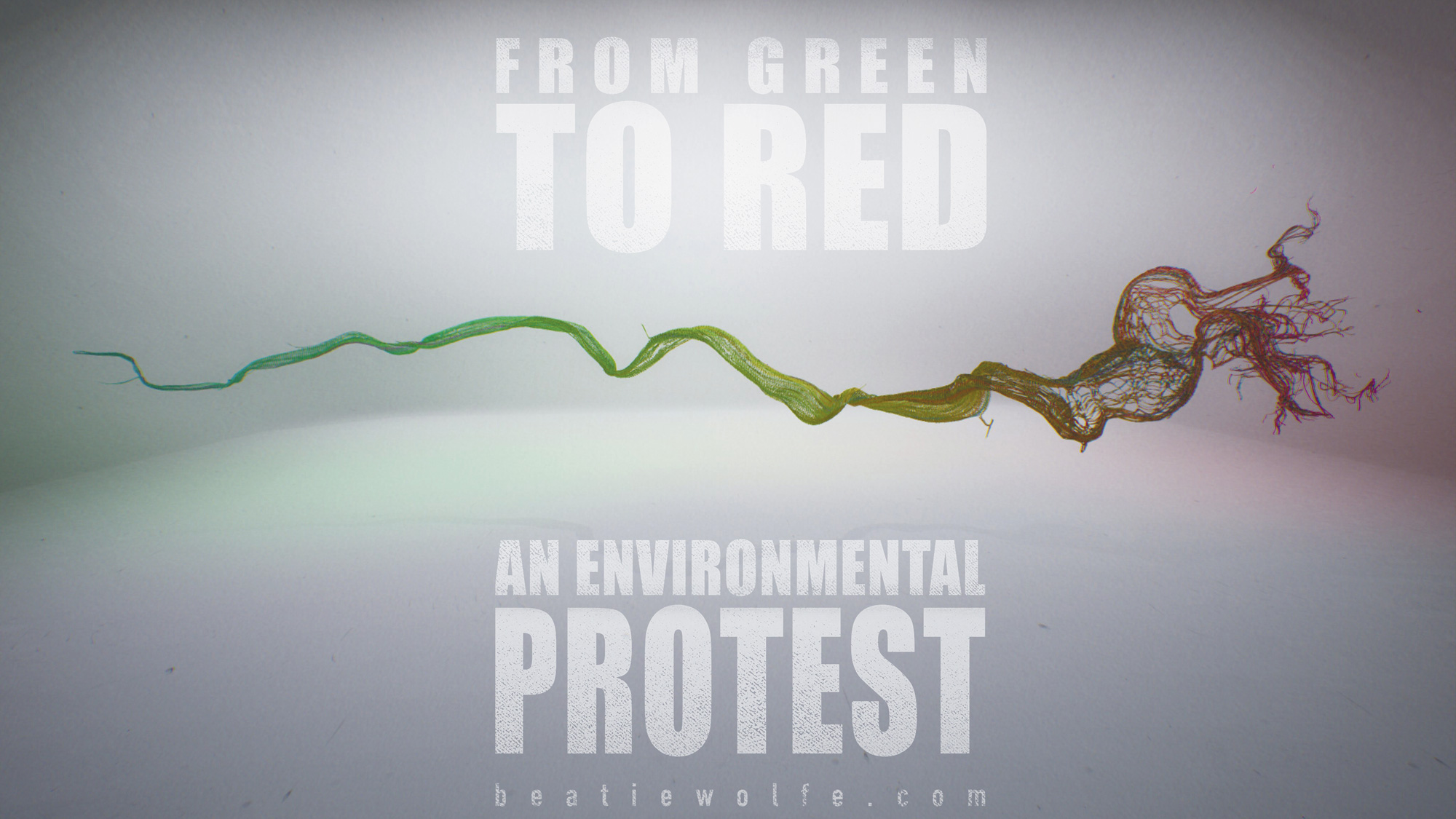 Tell us about your current exhibition at the London Design Biennale. 
From Green to Red, which is currently on display at the London Design Biennale in Somerset House, is an environmental protest piece built using 800,000 years of historic data, specifically atmospheric CO2 levels. Born out of a song I wrote in 2006 after seeing An Inconvenient Truth, From Green to Red tracks the impact of human behaviour on the planet, creating a dynamic visualisation of the increasing CO2 concentration in the Earth's atmosphere. The idea for the piece came after a friend at NASA showed me climate graphs and I had a similar WTF moment as I did seeing An Inconvenient Truth. So the intention behind this project was to take the data and make it evocative and relatable and something people could really absorb via the power of art and music.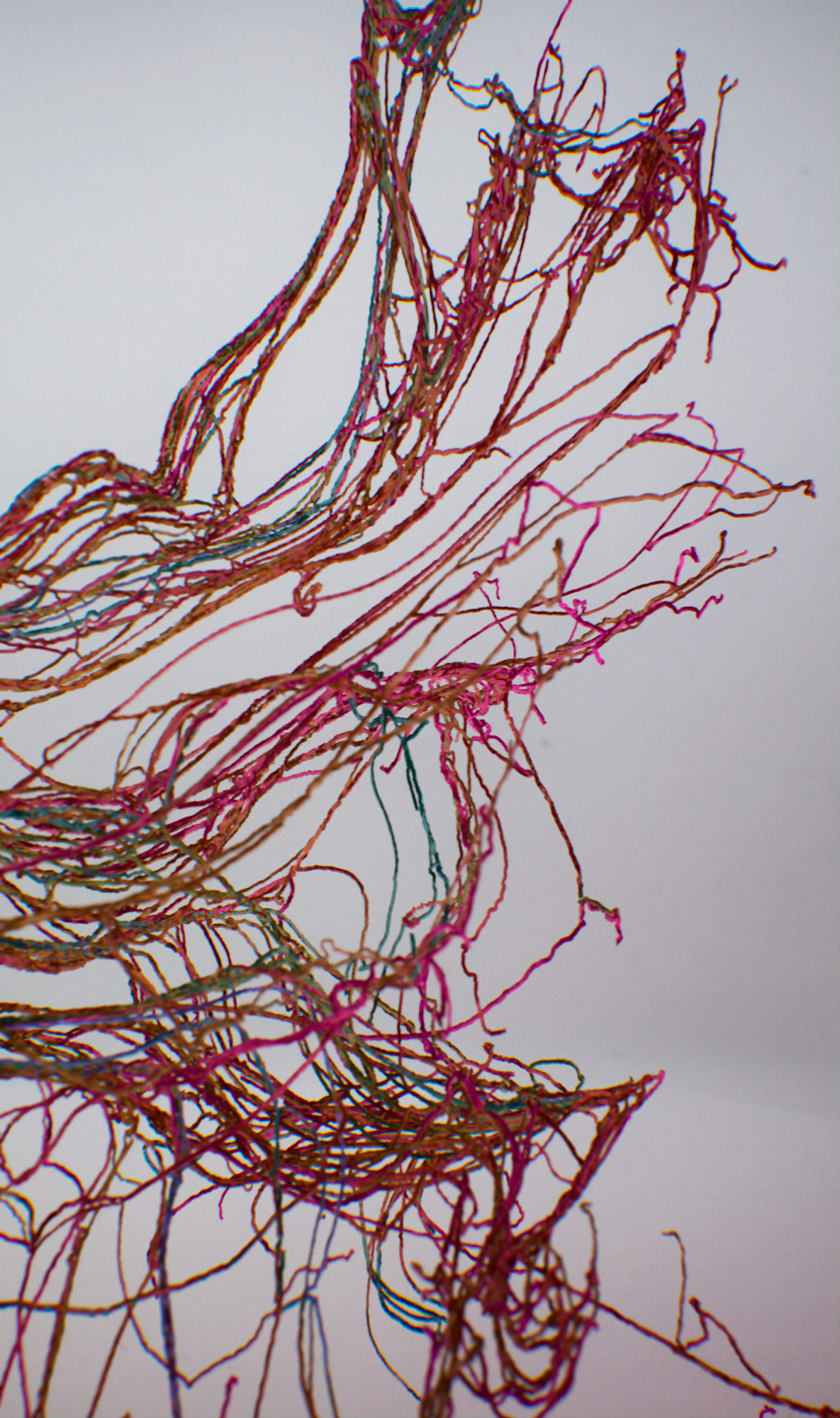 Postcards For Democracy, a collective art campaign in support of the United States Postal Service and its essential role in our elections that you and Mark Mothersbaugh created last year is also currently on exhibition at the Bob Rauschenberg Gallery at FSW. What is your favorite aspect of the project and what do you hope results from the exhibit? 
That it is such a great feeling project! It's really been a joy from the beginning and keeps on surprising and delighting us like with this recent Rauschenberg exhibition. We had no idea it would keep rolling on in the way that it has. Seeing all of the cards coming in, the art, the messages and it being a tangible time capsule in this digital age and a real celebration of a service that we both love, it all feels so good.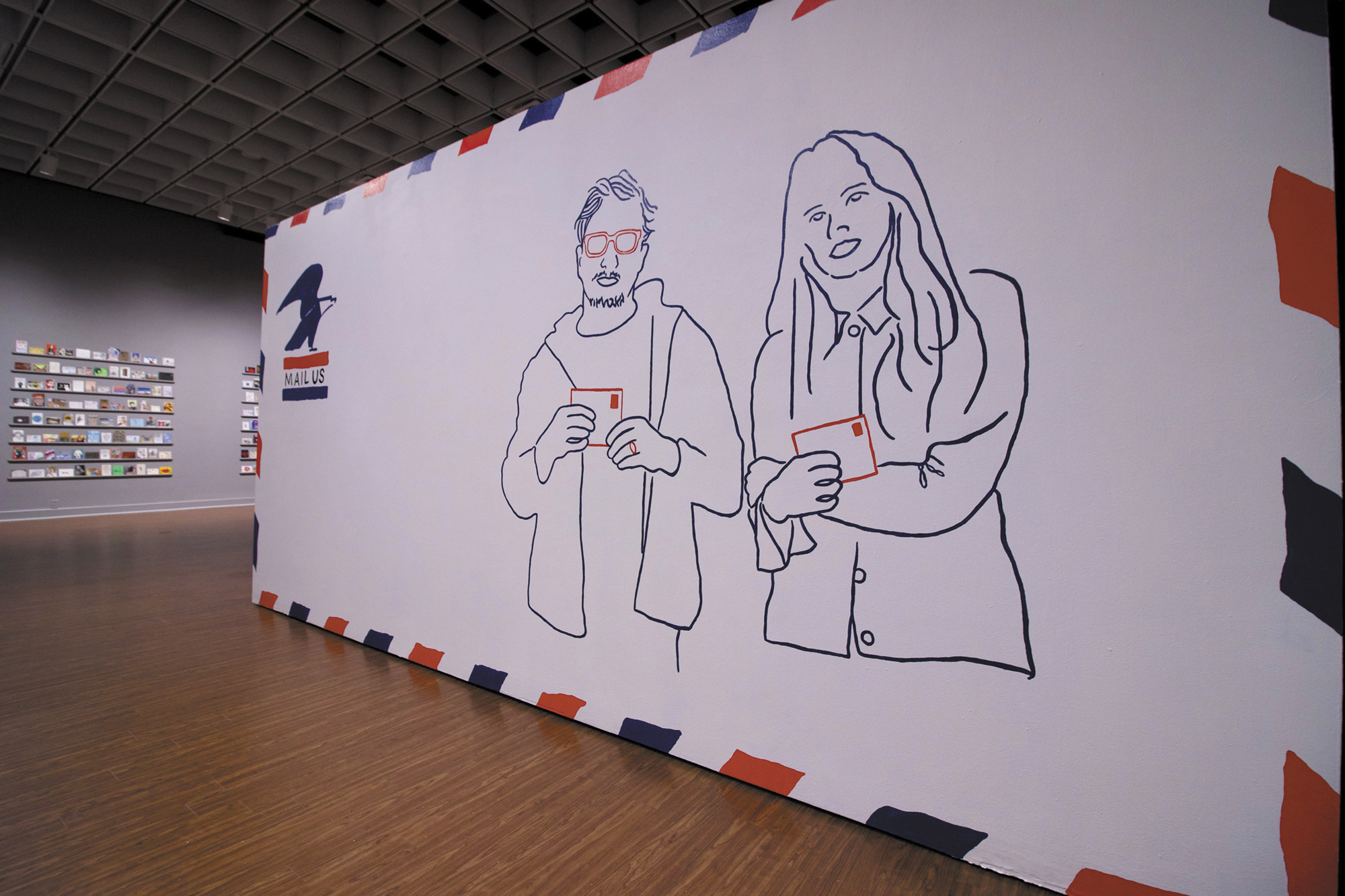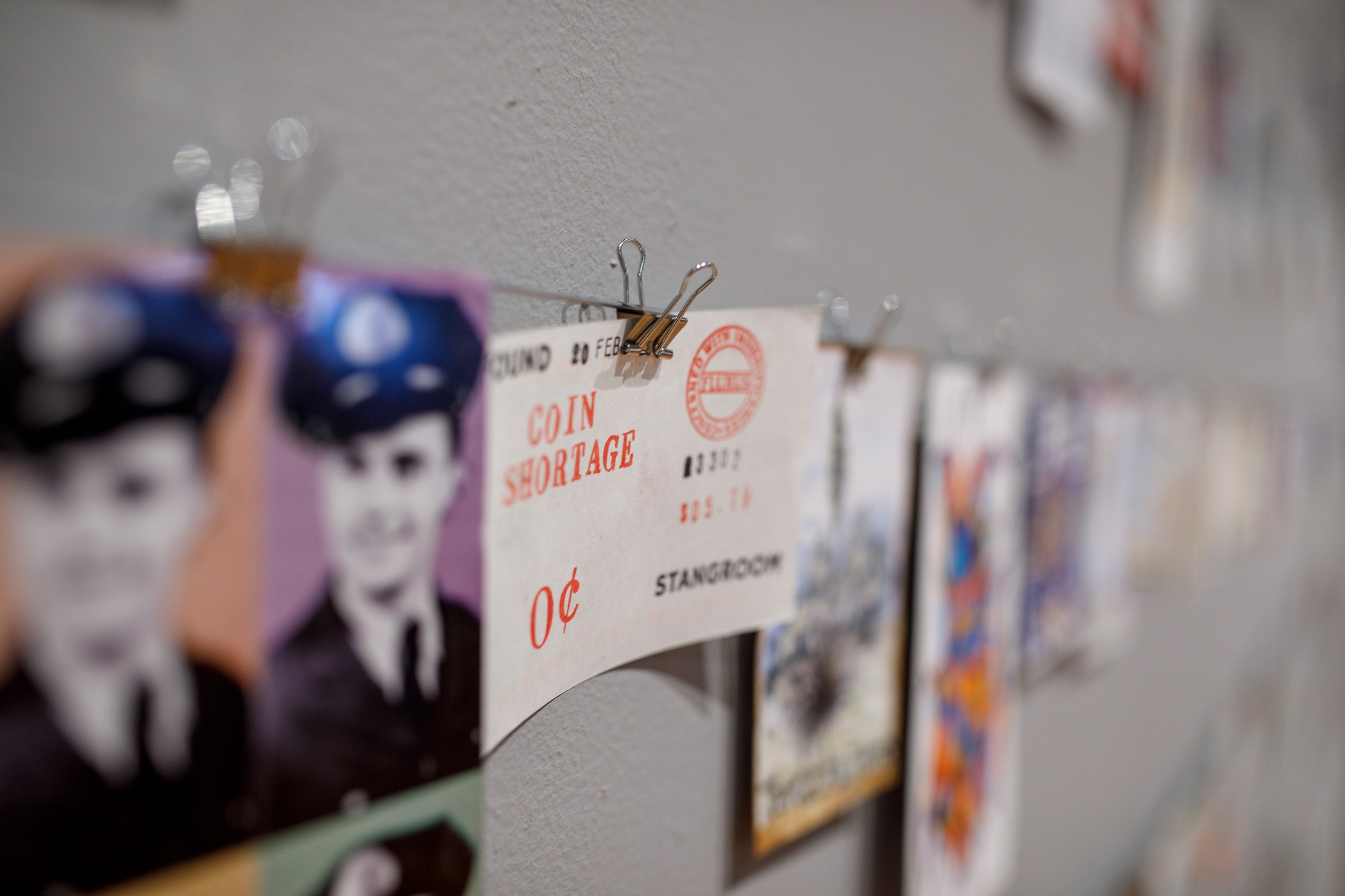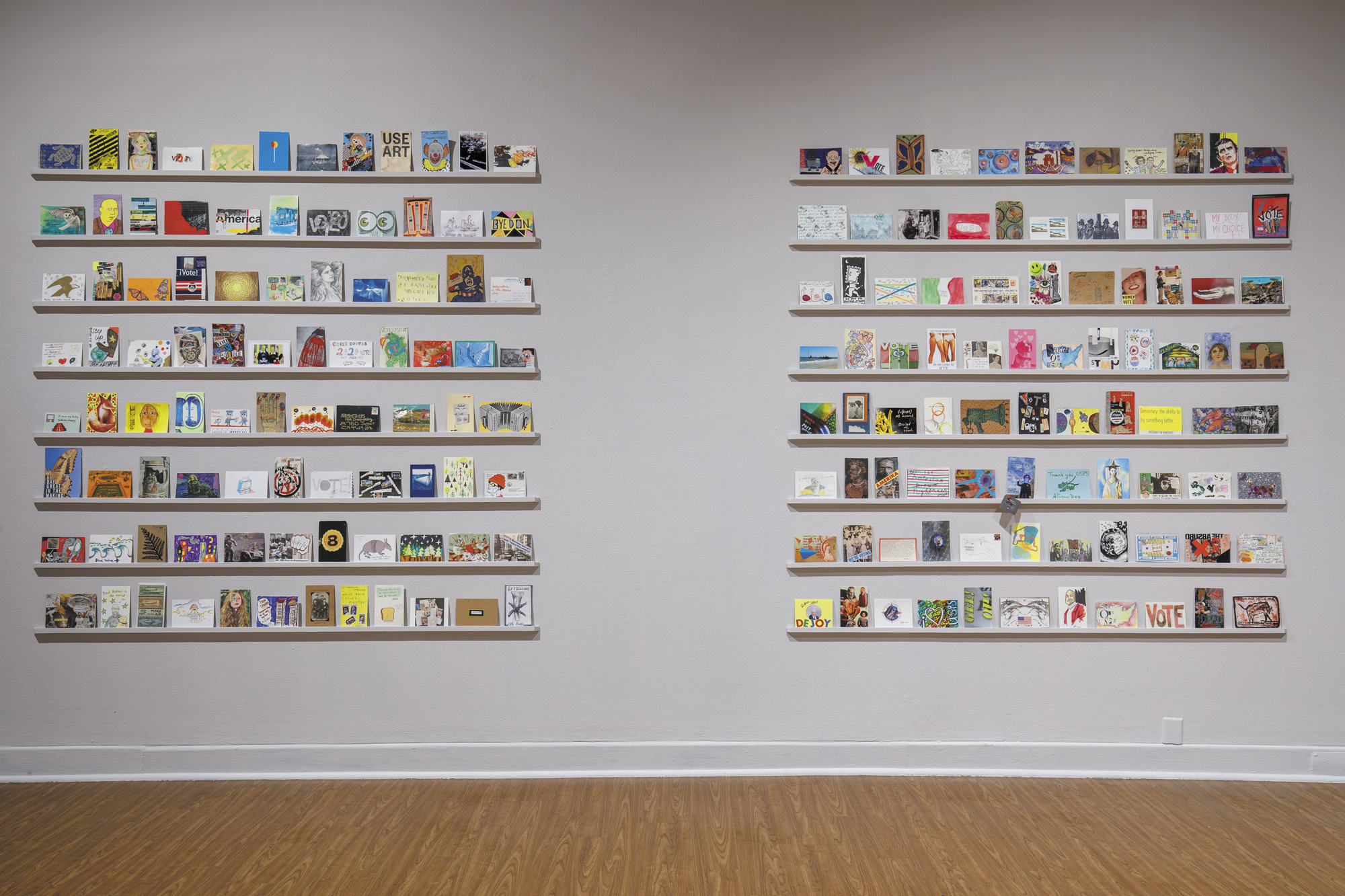 Any plans to continue P4D after the show? 
It seems to have a life of its own so I'm sure it will keep on unfolding!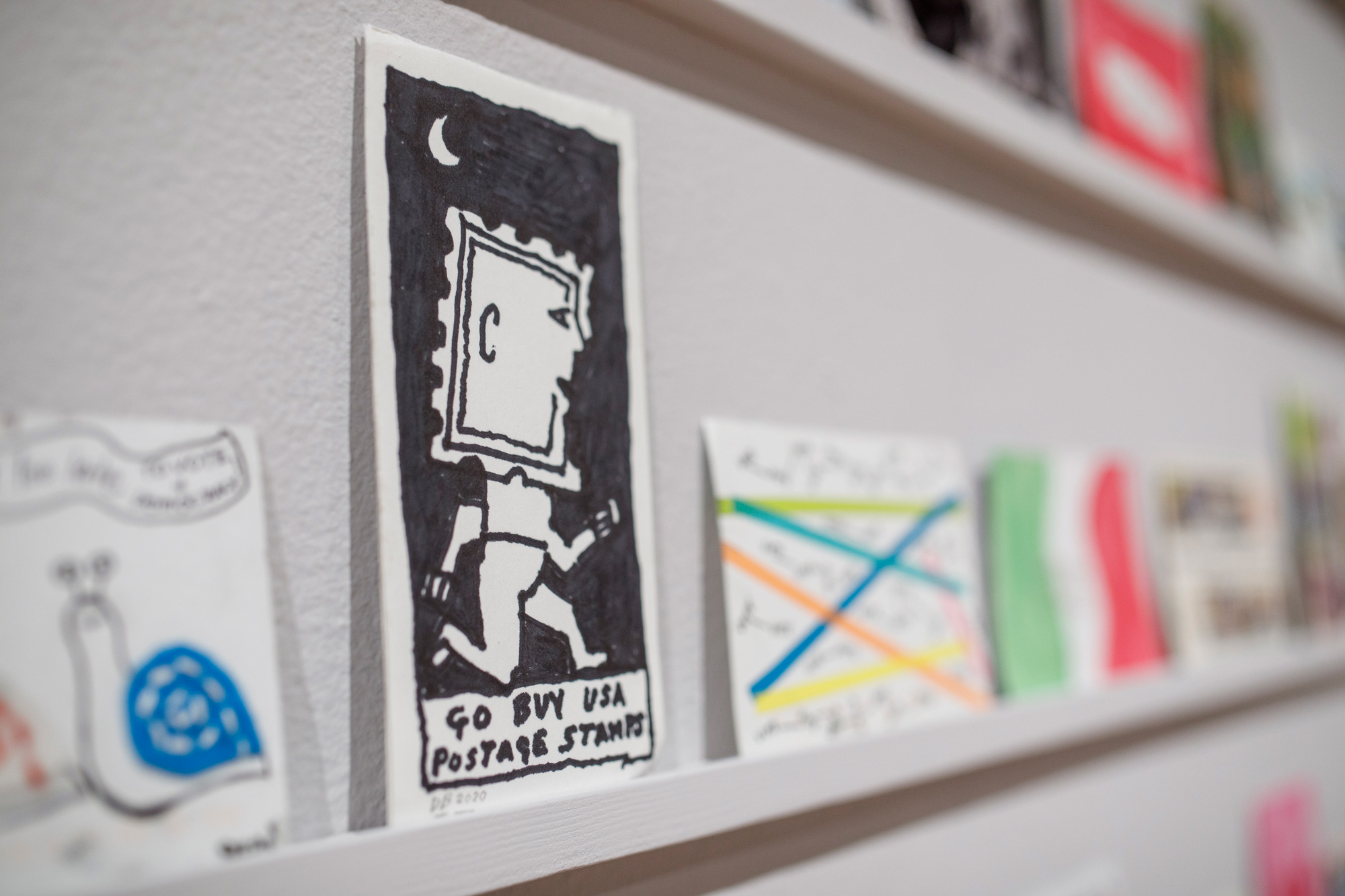 You talk with some of the most visionary minds of our time about their experiences living and creating in the City of Angels in your ongoing column, MY LA. What are your favorite aspects of living in Los Angeles? Biggest challenges? What makes your heart beat with excitement? What makes you cringe? How has living in LA impacted your life and work as an artist?
I love the sense of space you experience out here, the fact you can look out and see the ocean from miles away and almost see all of Los Angeles from a hill in Silver Lake. That there are no high rises blocking
your view. Everywhere you look there's space. I've always felt that to be really important, that the eyes get to stretch out and see vastness. I find it opens up the imagination and a sense of limitlessness. So that's perhaps what I love most about it. I also love the quality of the light here and the nature. I find I am constantly inspired, simply by looking out of the window, looking at the trees, the birds. And I have met some of my favourite people out here too. I love the openness of the city, the mix of people, the many dimensions that it has to it. There are many things I don't understand … Like when people talk about doing projects or work which they have no intention of doing. If I say I'm going to do something, I do it, unless there is an insurmountable boulder in the way which so far (touch wood) has never been the case. So I had to adjust to that. And there's also a Spinal Tap side to it, which amuses me more than anything else. I feel like being here has opened up both my life and work as an artist (which are really one of the same) and brought new colours, textures, dimensions into the mix. Although my ideas are never really geo-specific, contextually being in LA has absolutely influenced them because I often find myself in a state of wonder.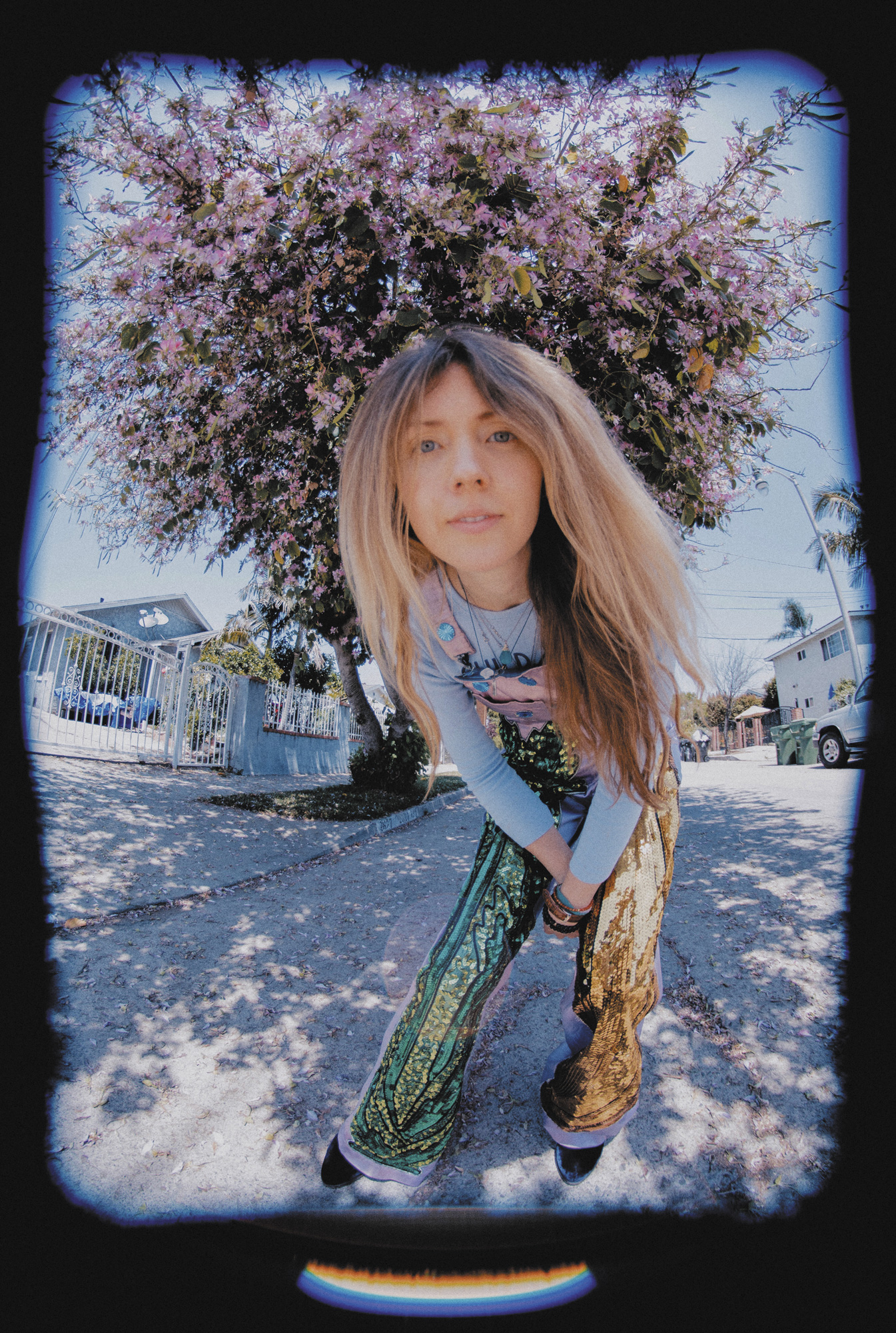 How do you remain inspired to fight for the planet and its sentient habitants despite the doom and gloom of the current state of the climate and environment? What words of advice can you give others who would like to get involved but who feel their efforts won't lend to any change or impact. 
Every one of us counts. And everything we do matters. Once we become aware of something, it's almost impossible to become unaware of it again. We all have blindspots. So I try to look at my blindspots, see what I can become more aware of, and where I can make changes and differences. If you look at nature, it's all symbiosis in motion, intricately connected and interdependent. We are the same. We cannot exist and thrive in isolation from the whole, doing whatever we like. We must become attuned with all that is around us. There is so much to be inspired by outside our front door, we don't have to go to to some far off place to discover the natural world, it is all around us, waiting for our senses to sharpen to it. We don't have to go to Mars to discover miracles of life forms, we have more organisms in a handful of earth than we do people on the planet. So I would say go and pay attention to all the wonder at your fingertips and be conscious as much as possible.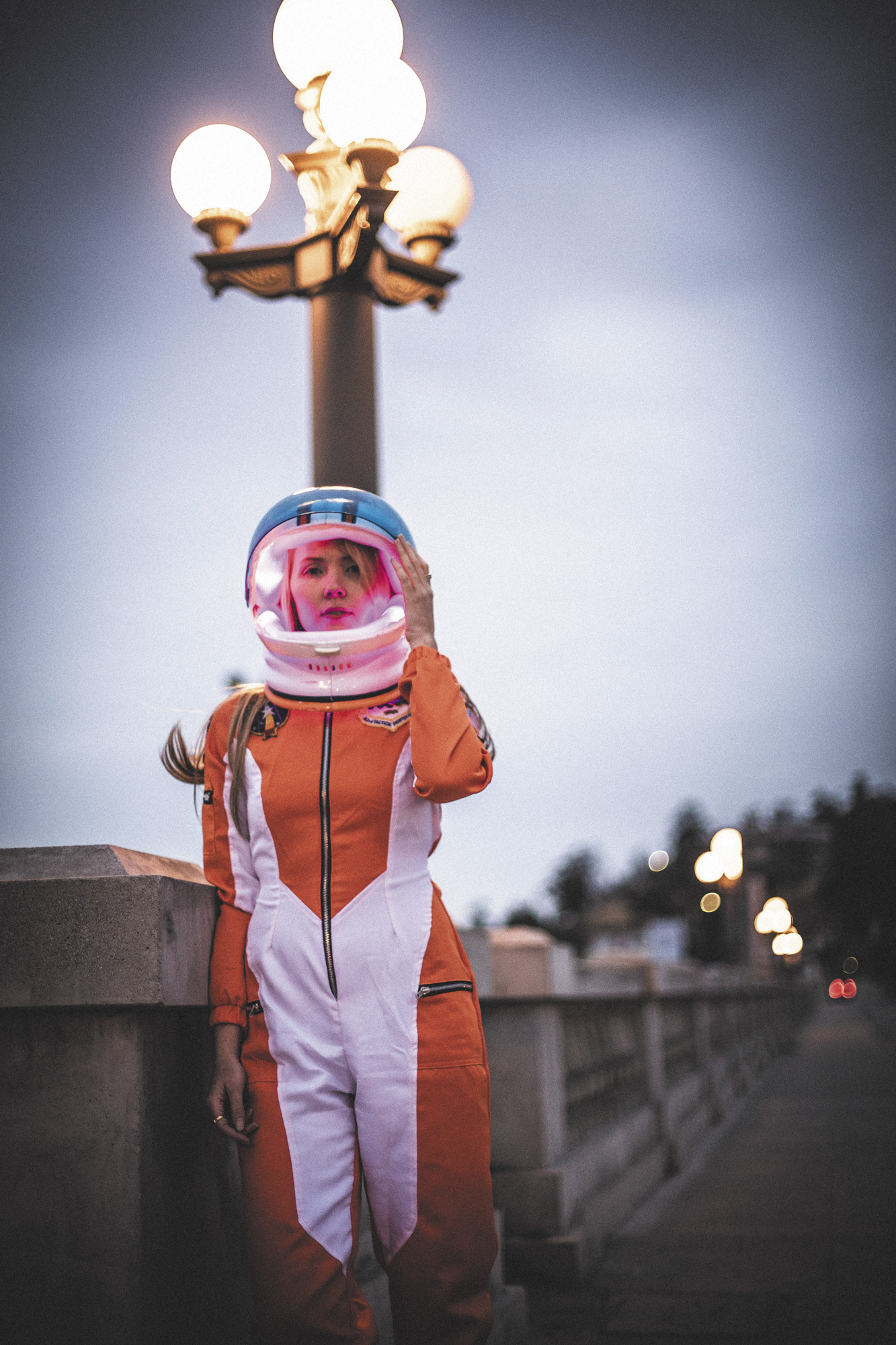 You're a true blue multi-medium artist, constantly dipping your toes into different facets and worlds of creativity and carrying out new projects. What would you like to experience that you have yet to try? 
I have no idea. I never really have any idea until the idea comes in and takes hold. I never specifically find myself thinking, oh I would love to do a postcard project or something around particle experiments or whatever. It's like the idea and story has an energy of its own and once it comes in and I'm inspired by it, it's the best possible thing I could never have imagined.
Walk us through a "typical" day in the life of Beatie. 
I start the day off with an hour or so of meditation (and prayer) and then an hour or so of writing before I touch my phone or get online. I find that essential for setting the day up and not letting the digital world dictate one's inner space and focus. I also get a lot of ideas, poems, insights that come through. Within the day, I nearly always get out for a walk in Griffith Park. Apart from those two things the rest is fairly fluid. Usually a combination of project-specific work which ranges from composing music to building an installation to editing a show along with all the usual admin, calls, emails that go hand-in-hand with those.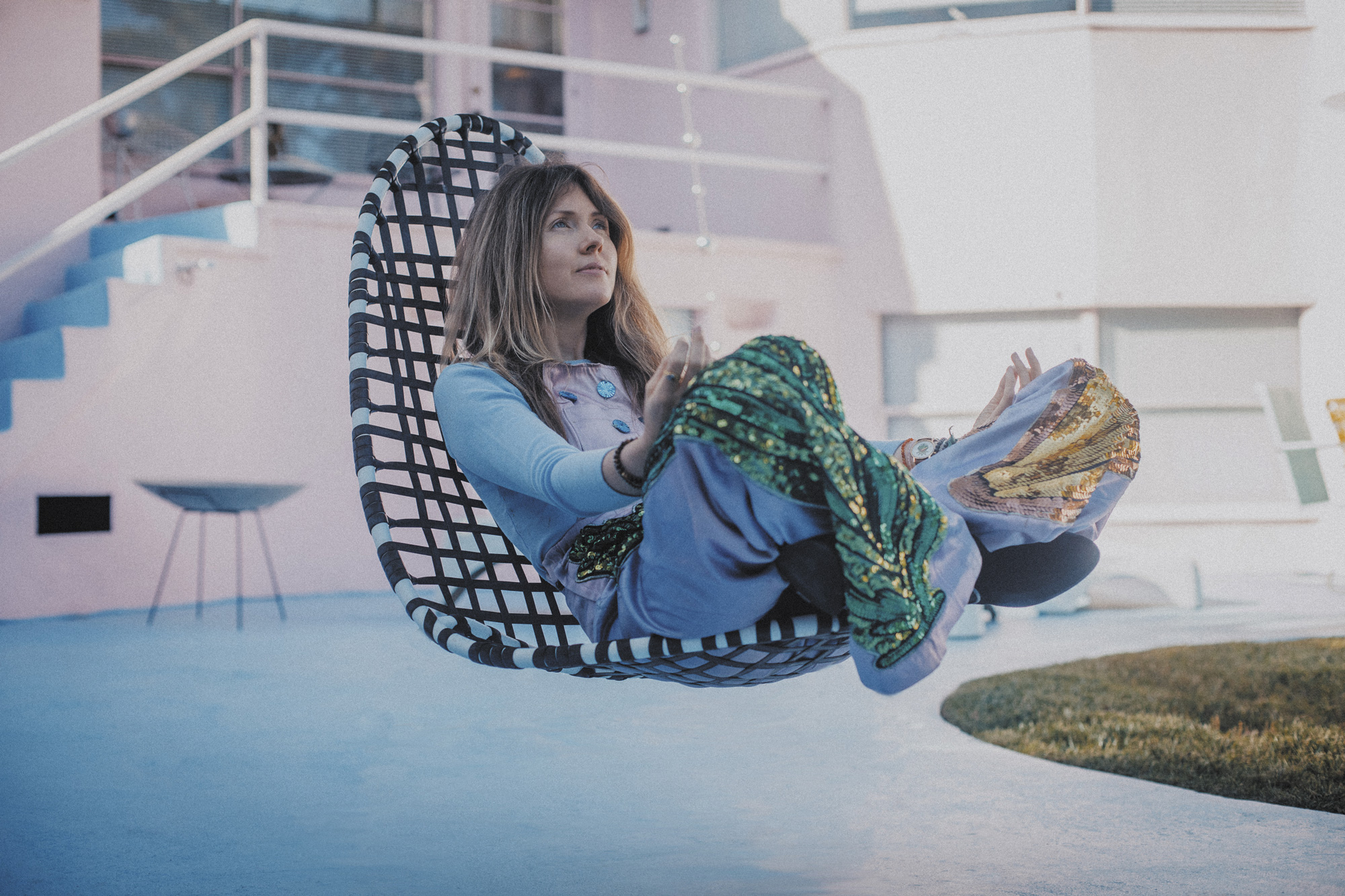 What creative supplies are currently out on your desk / in your space?
I always have a journal and fountain pen and jar of purple ink. I write a lot everyday. I think I got through my last book in less than a month. Other than that I have pictures, objects, curiosities — bits of mylar, rare first issue stamps, half-eaten space ice cream, viewmasters, books, albums — things that make me smile or inspire me rather than specifically creative supplies. As a lot of the creative process takes place in my brain so anything that feeds the imagination station is key.
What can be found on your person at any given time? 
Space rocks, my angel penny from my dearest pal Allee Willis, my Tibetan talisman from my mother from her time in China. I can't go anywhere without those in my pockets!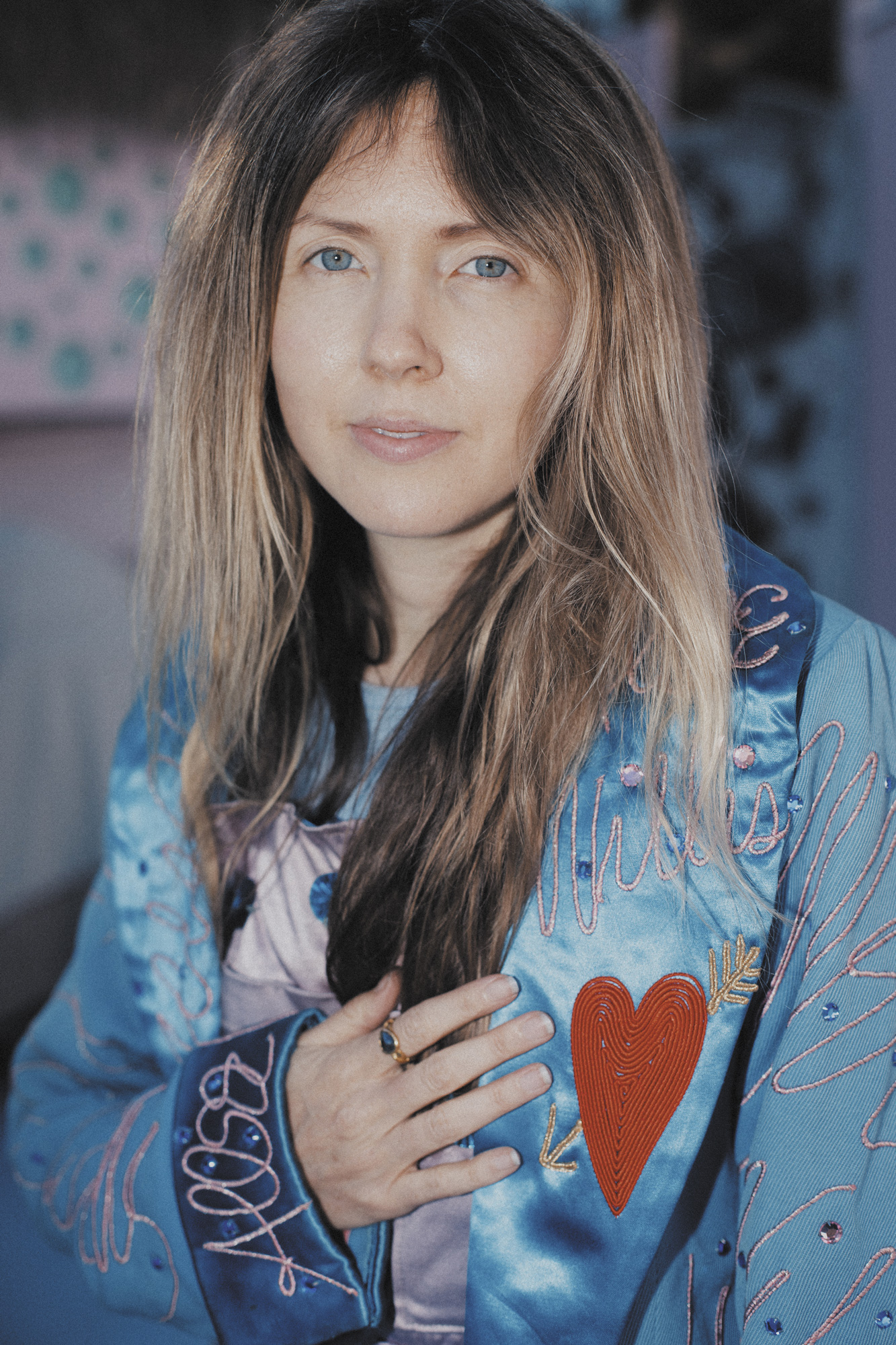 As a tangible aficionado, what is your favorite sense and why? 
It would have to be "feel," as in experience, which is not traditionally a sense. It seems crazy to me to think that we only have five senses although maybe that's more true nowadays. I believe we've lost a lot of our sensory abilities or they've massively reduced over time. And so feel/experience is the main one for me, the one I really live by. The others feed into that. I believe you feel music more than you hear it.
Your future self arrives to tell you that many of your deepest dreams have come true, though she can't reveal which ones. What is your most fervent hope? 
That we find a way to live harmoniously on this planet, in balance with Mother Earth and its many wonderful inhabitants that were here long before us.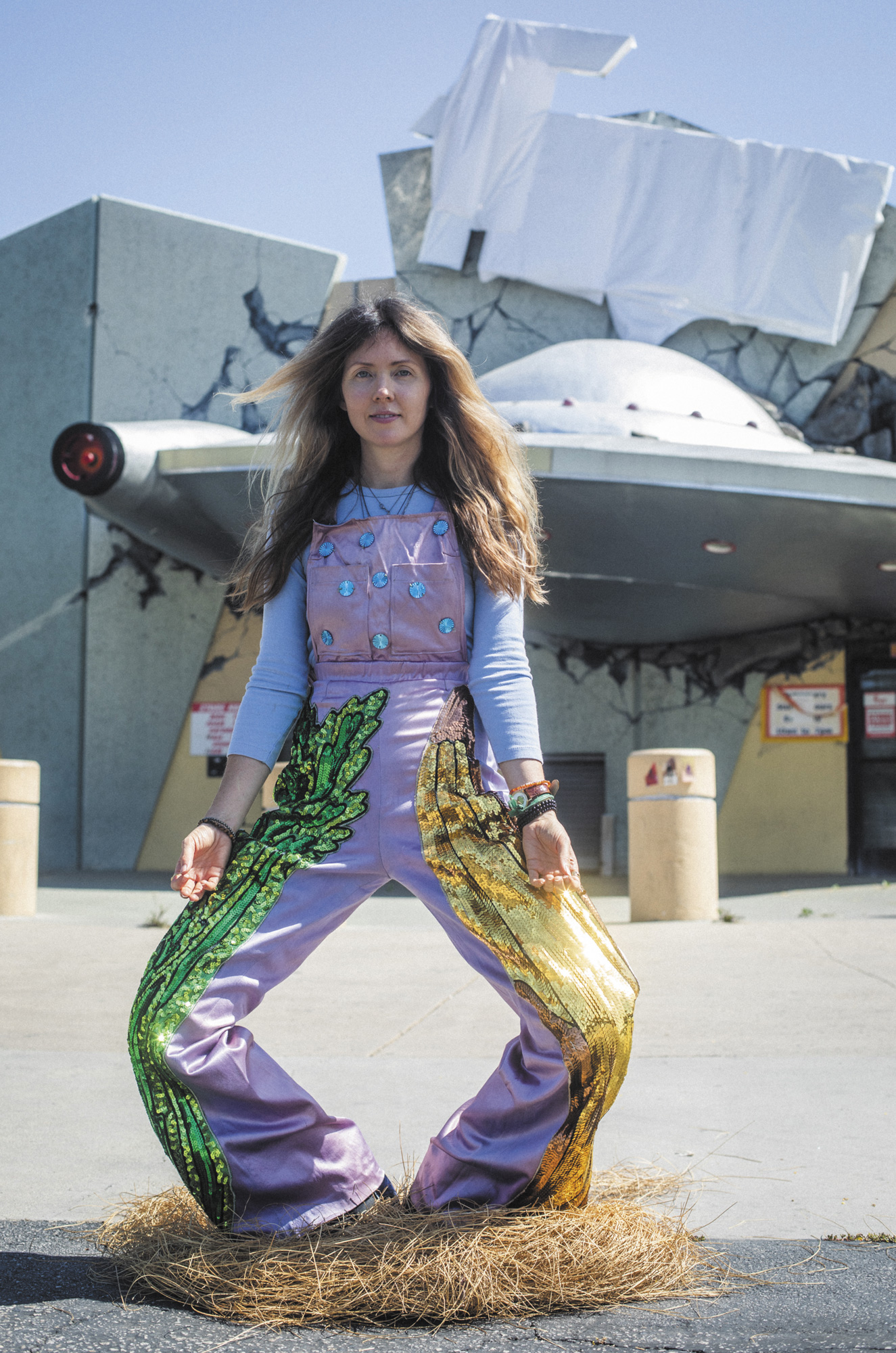 Mantra / quote / word of wisdom that's stuck with you throughout your life?
The eye of the farmer fattens the pig.
Intention is everything.
It's all about the detours.
A tip of the hat to your Orange Juice For the Ears podcast 😉 what bird would you be and why? 
Owlin' Wolfe
What's next on the horizon for you? 
Something with CERN particle physicists, a "nose cone" project with Mark Mothersbaugh, new music for Calm, a secret communications album experience paying tribute to Hedy Lamarr.
Anything else, Beatie?
I can't wait for us to tangibly meet! 😉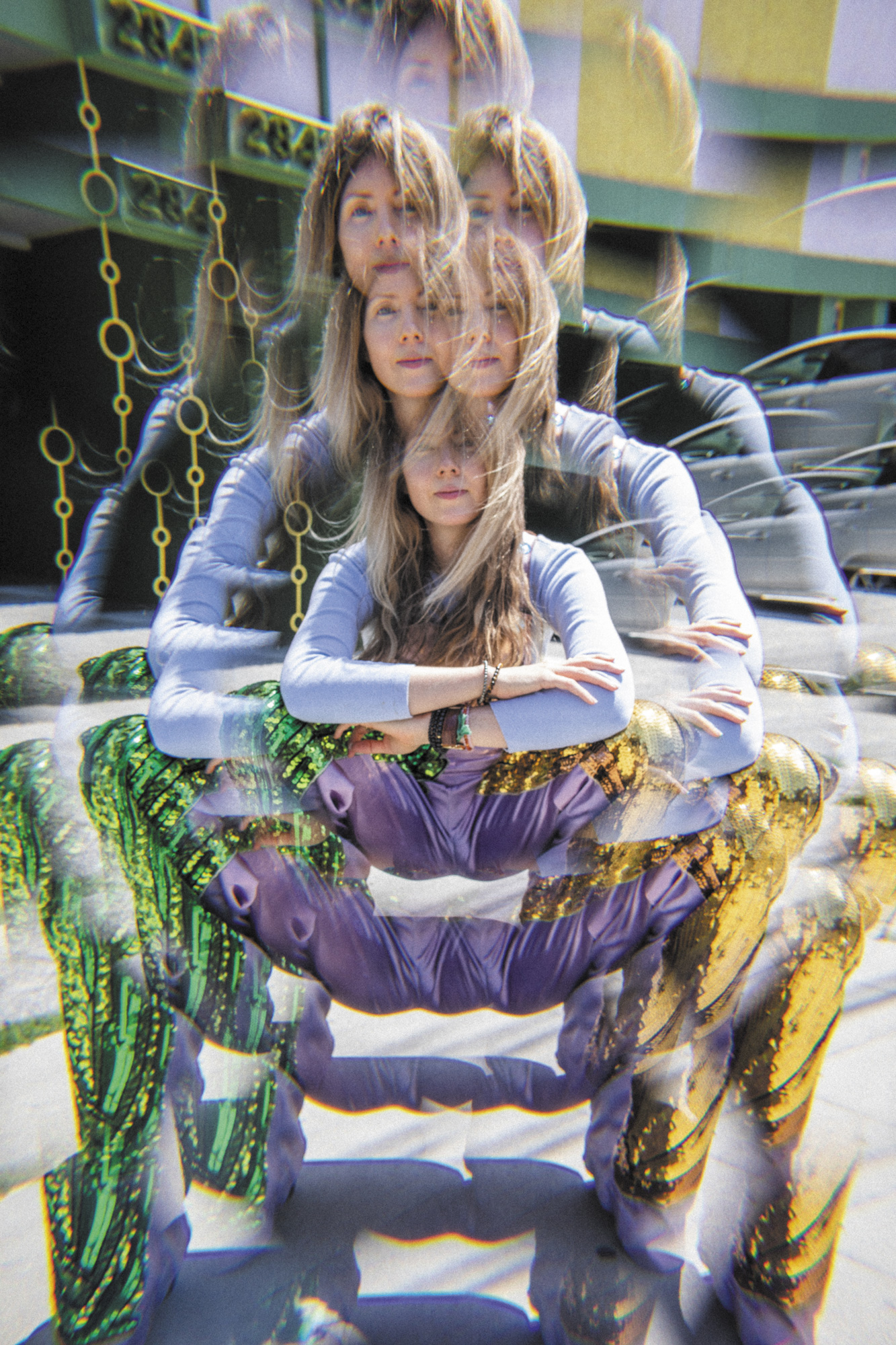 ---
CURRENT EXHIBITS + PROJECTS
From Green To Red is on exhibit at the London Design Biennale in Somerset House through June 27,
2021. More info and tickets: londondesignbiennale.com
Postcards For Democracy is on exhibit at Bob Rauschenberg Gallery at FSW through August 8, 2021. More info: rauschenberggallery.com. For more info on how you can participate by creating postcard art, head to postartfordemocracy.com
Tune in to Orange Juice For the Ears, Beatie's live monthly Dublab radio show, where guests share their musical DNA, exploring the power of music across space, science, art, health, film, technology and more at: dublab.com/shows/orange-juice-for-the-ears
Beatie's Nobel Prize Summit 2021 segment can be seen on nobelprize.org or on YouTube.
See more art and innovations at beatiewolfe.com and on Instagram.