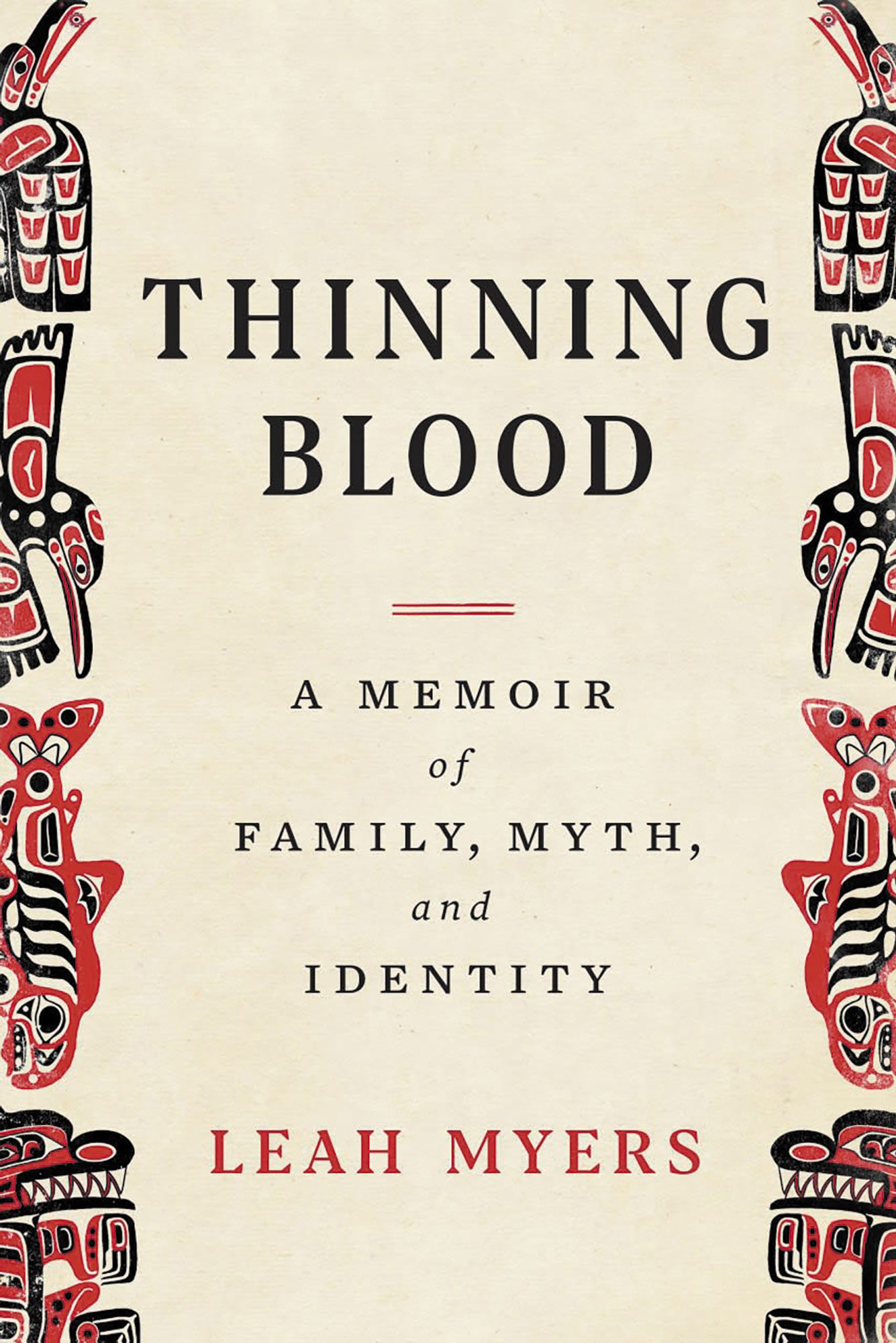 Book Club
By Hana Zittel
Published Issue 115, July 2023
Thinning Blood: A Memoir of Family, Myth, and Identity by Leah Myers (2023)
To maintain the title of tribal member in the Jamestown S'Klallam Tribe, according to blood quantum laws, one must meet the requirement of "one-eighth blood and the ability to trace your ancestry back to a full-blooded tribal member." Leah Myers is one-eighth blood, but knows that this line stops with her. Even if she chose to have children with her partner, they would just be one-sixteenth, and not recognized. This reckoning and exploration of the history that surrounds her family and the Jamestown S'Klallam people makes up her candid and sincere memoir, serving as an essential historical reflection of her lineage.
Myers' organizes her memoir as an imagined totem pole, with sections representing the female lineage in her direct line. Each member is represented by an animal and connected  through myth. Her great-grandmother, a full-blooded member of the Jamestown S'Klallam Tribe, a proud bear; grandmother, a vibrant salmon; and mother, a joyous hummingbird. For herself, the cunning raven, atop the totem, marking the end of their line.
Throughout her sections, Myers reflects on growing up detached from her people who reside in the Olympic Peninsula, and the yearning of wanting to find this home. Caught between two worlds, she struggles with never finding a place, even when she moves to Washington to connect with her roots. Myers experiences tumultuous relationships, marred with violence and white racial aggression. She reflects on the deep impacts of media and harmful, commonplace slurs for Native people that seep through American culture. In the section "Portrait of a Perfect Native," Myers rewatches Disney's Pocahontas, with the recognition that this depiction was one she idealized growing up, disregarding negative depictions to finally have someone on screen who looked like her.
Thinning Blood is a raw and honest portrayal of identity woven with ancestry and the unbreakable bond of heritage and family ties.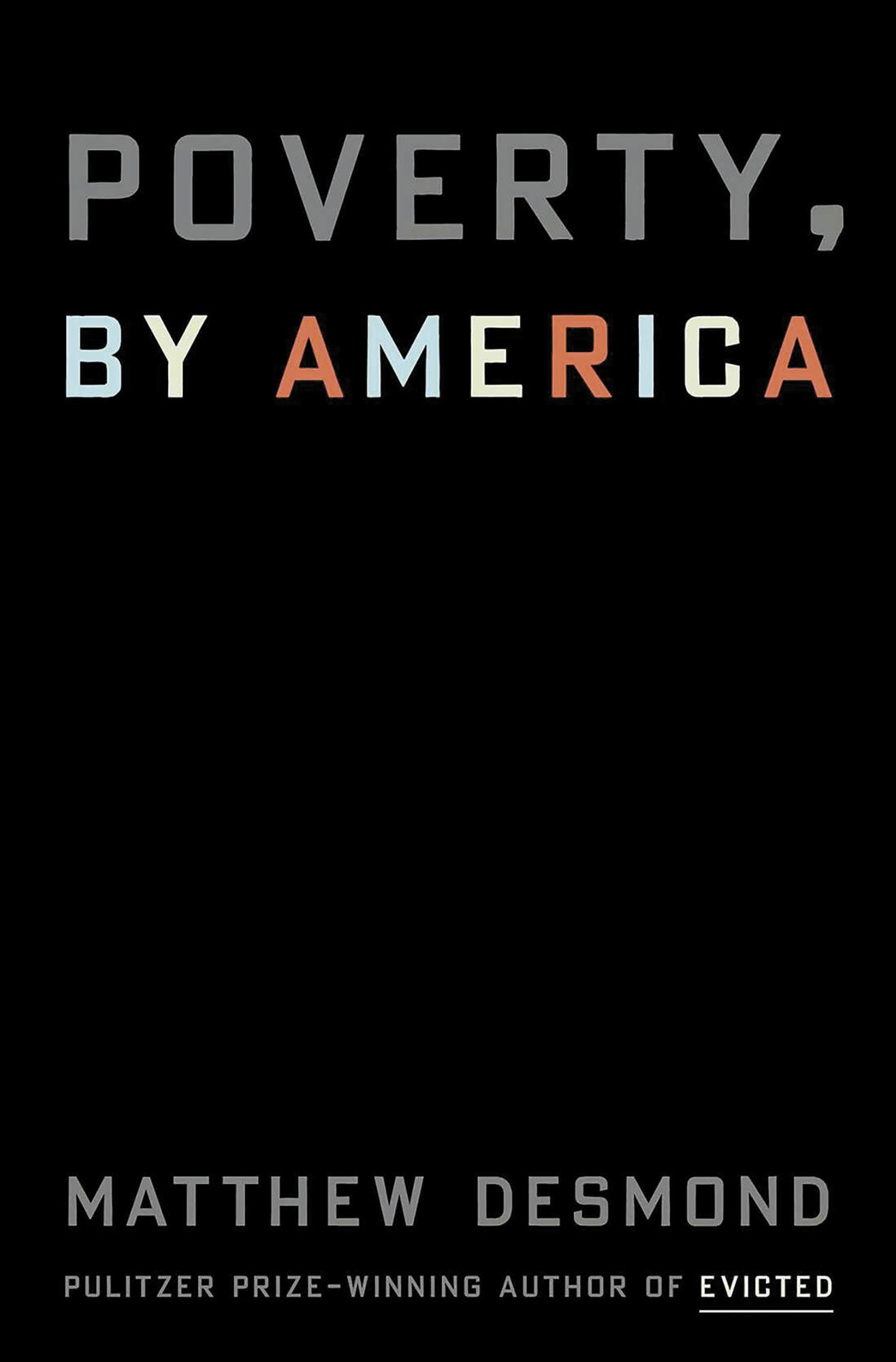 Poverty, by America by Matthew Desmond (2023)
"Poverty persists because some wish and will it to."
In his first book since 2016's Evicted: Poverty and Profit in the American City, Matthew Desmond tackles the baffling question of how, in one of the richest countries in the world, we can allow people to live in poverty. Desmond suggests throughout his examination that through the combination of diminished worker's rights, corrupted government programs that allow business and the rich to benefit, mass incarceration, continued segregation, and the misery of late-stage capitalism, we have created a system that keeps the poor from having any chance at financial gain. His research works to debunk common myths like the one suggesting that people do not use welfare because they are embarrassed or that education is the answer to gaining wealth. Instead, he reminds us that poverty exists, because many choose for it to, not that it is some unavoidable, social ill.
Desmond's Poverty, by America provides a call to action: to solve one of our greatest failures, we must reject those choosing to profit off of poverty, expand the safety net and build community. He points to community organizations doing just that, like People's Action, fighting for housing justice and healthcare, or One Fair Wage, working to raise the minimum wage, and shows how community and support are capable of moving us towards poverty abolition.
Desmond's investigation refreshingly reminds us that poverty is a result of choices we have made, and that so many of us benefit from this system, but that we have the collective power to destroy it.  
---
Hana Zittel is a librarian at the Denver Public Library in addition to being a librarian at the Denver Zine Librarian. She grew up in Steamboat Springs, Colorado and pretty much just likes being outside with her pup when she has some free time, and reading, that might have been assumed though.
---
Check out Hana's June Book Club in case you missed it, or head to our Explore section to see more of her past reviews.