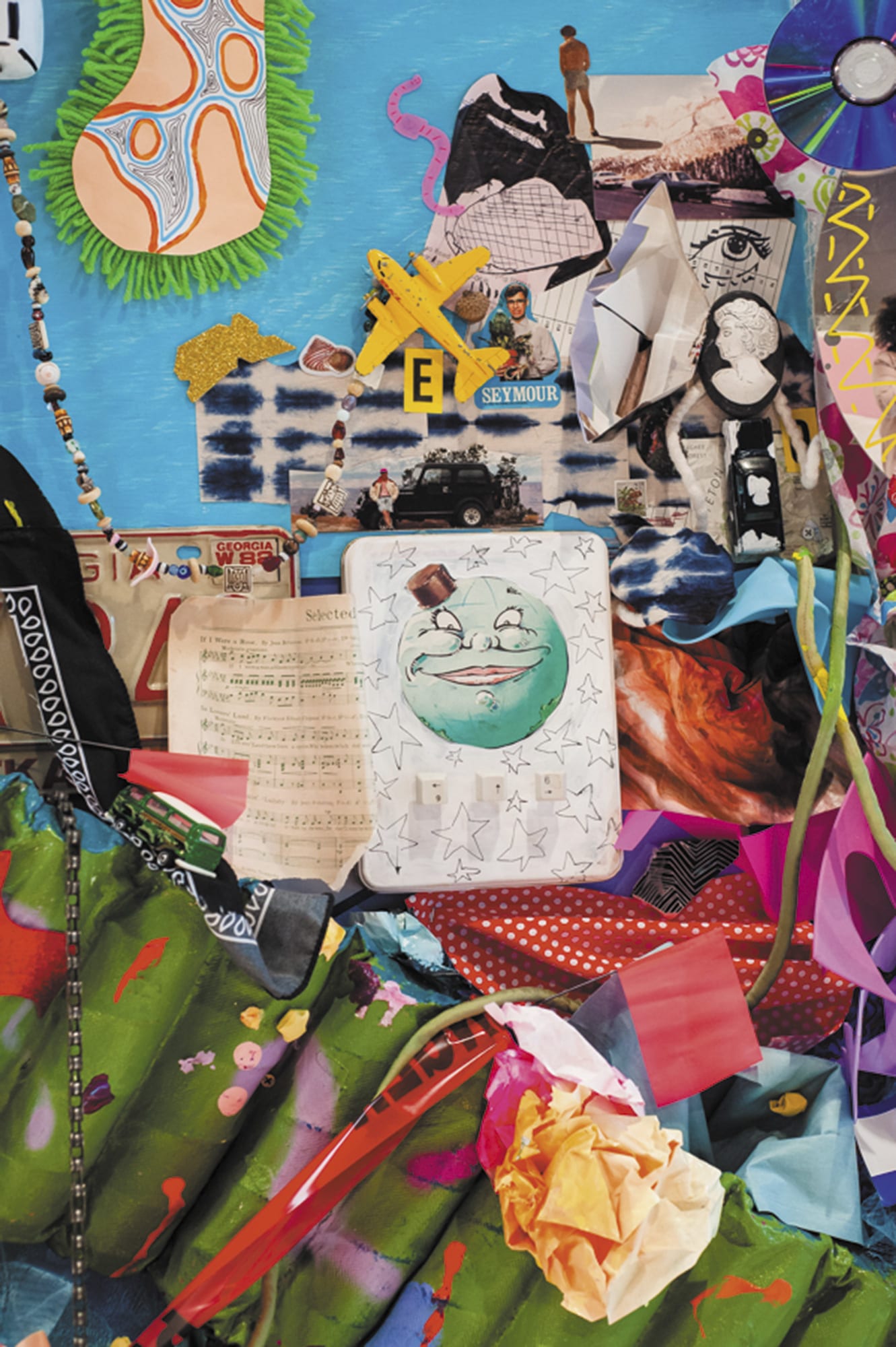 Get Close But Don't Touch
By Tai Bickham
Photo Credit: Adrienne M. Kendall Photography
Published Issue 083, March 2021
Get Close But Don't Touch is a new teen DIY collage exhibition at the Museum of Contemporary Art Denver. This colorful and creative installation was curated by Denver-based multidisciplinary artist, Moe Gram, and eleven metro Denver high school students. The group participated in a three-week virtual workshop where conversations were held discussing experiences from the last year, the limitations felt in our current society, and the frequent moments of change that we are continuously subjected to. 
The installation curves around the upper level of the "Teen Idea Box," the dedicated space for teen exhibitions at MCA Denver, like a snake of apocalyptic treasures. The teens were given a stipend to source materials from local thrift stores and craft shops. Elements of these rummaged finds are seen through the flow of the work. Strips of film negatives, old family photos and other treasures are weaved into a rainbow of colors from greens to pinks to blues and are textualized in the materials sourced, from tulle to painted cloth and ruminants of clothing. Maintaining proper social distancing, the participants contributed their part at varying times yet collectively installed a large-scale 3D collage that represents their individual and shared experiences navigating these particular times in our history.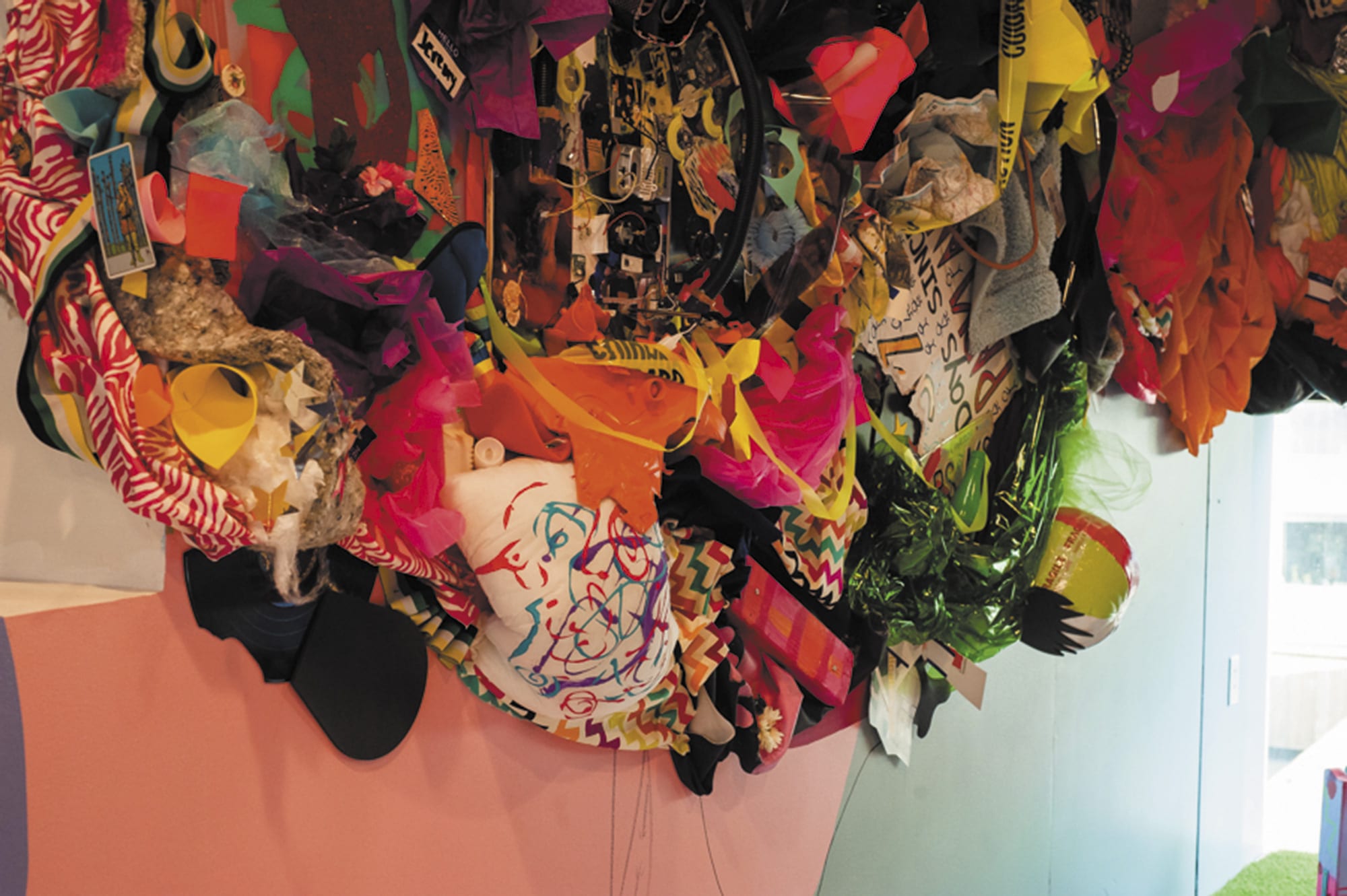 Visitors can explore the nuances of their own personal experiences within the past year, while stepping back to absorb and acknowledge the collective societal experiences. Take into consideration how our ways of communicating moved into virtual spaces and the impact this has had on how we engage and develop connections in our personal relationships; and how the last year caused – or brought to light – division, from social unrest to the limitations of connection because of the global pandemic. The chaotic nature of abrupt change and how this affects a person, externally and internally. 
The exhibition is currently on view and invites you to explore the dynamics of getting up close and personal with the artwork. But please, don't touch. 
Also, if you didn't already know, MCA Denver is FREE for teens, ALWAYS! Learn more here.
---
This feature was produced in partnership with MCA Denver.
---
Tai Bickham is a photographer, writer and the Business Manager and Executive Assistant to the Director of the Museum of Contemporary Art Denver.