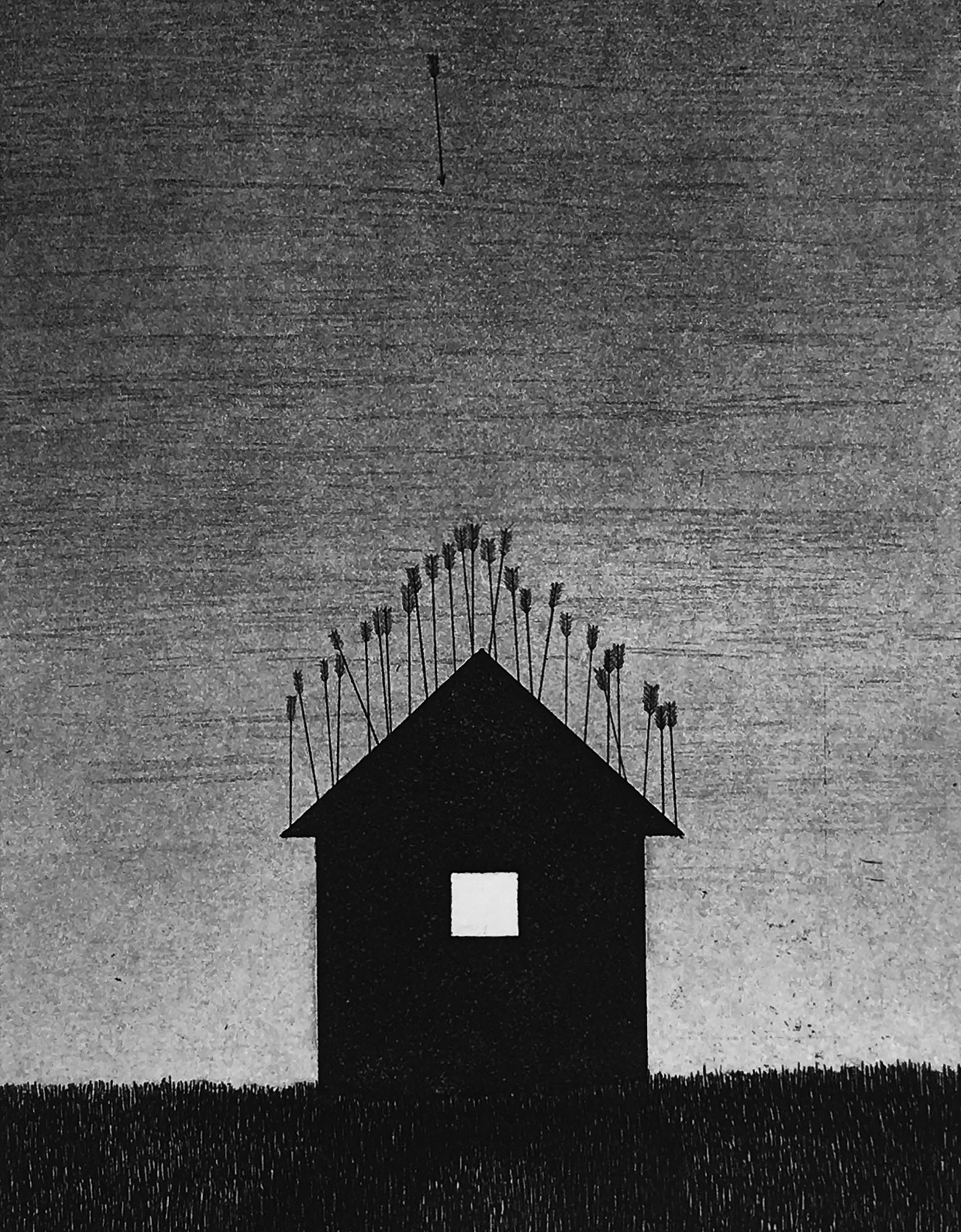 Home Is Where The Heart Dies
By Maggie D. Fedorov
Art by Grant Williams
Published Issue 103, July 2022
I'll teach you how to sleep at night
with all the things you've done.
Two fingers vodka ain't enough,
sit; fight the urge to run.
---
Born and raised in the Greater Seattle Area, Maggie D. Fedorov began to develop her inquisitive nature and lust for exploration when she was very small. Maggie considers herself a lifelong learner, and as such she spends much of her free time reading, researching, honing her skills in the arts and other hobbies, and naturally, planning her next adventures!
Maggie's writing stems from a desire to delve into and capture what it means to be human at its very core; this tug-of-war that we play with the elements which mold our lives as we fight and embrace them, and using our observations to develop more vital roots anchoring us to the elements we all battle and nurture in our own lives. It was out of a compulsive need to share this form of expression and exploration that Maggie Fedorov, the writer, was born.
Maggie shares her travels and her life with her husband, Sam. The two are often found indulging in desserts, collectively dreaming about their future fur babies, and attempting to achieve Nirvana through the flawless integration of bad puns and dad jokes in normal conversation. See more on her Instagram.
---
Grant Williams is a Denver-based artist who has been working out of Blue Silo Studios for over a decade. He graduated with a BFA in printmaking from the University of Denver in 1991. Since that time he has worked and shown across the Front Range and elsewhere. His work consists largely of etchings, but he also shown drawings, paintings, and sculptures. He has been published in several magazines, and done book illustration work.
---
Check out Maggie's June published Birdy piece, Decadence In Good Company, and Grant's last install, the companion artwork to Nate Balding's Kangwolf Roodar: Too Spin Me Round (Like A Macropod), or head to our Explore section to see more work by these talented artists.