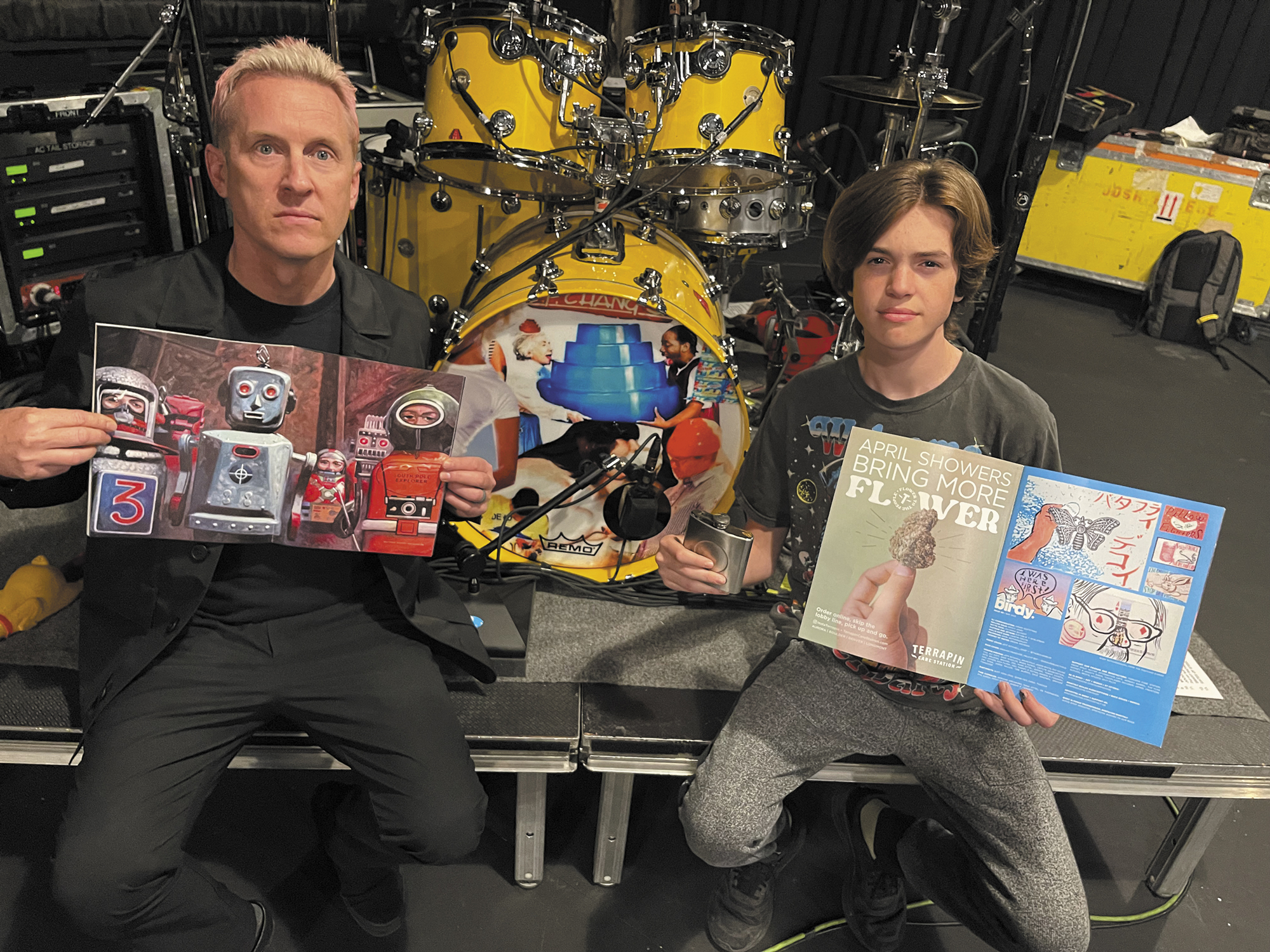 Josh Freese and Auggie Freese at Devo rehearsal, May 10th, 2022
Courtney of Mark Mothersbaugh
PublishedIssue 102, June 2022
Josh Freese is a prolific drummer who currently plays with Devo, A Perfect Circle, Danny Elfman, Nine Inch Nails, Offspring, The Replacements, Sting, The Vandals and Weezer. Josh  began playing the drums when he was 8 years old and has played on over 400 records.
---
Mark Mothersbaugh is one of this era's most unique and prolific composers. He co-founded the influential rock group DEVO, and then parlayed his avant-garde musical background into a leading role in the world of scoring for filmed and animated entertainment, interactive media and commercials.
As an award winning composer, his credits include Moonrise Kingdom, 21 Jump Street, Cloudy with a Chance of Meatballs, Enlightened, Rushmore, The Royal Tenenbaums, The Life Aquatic, Pee Wee's Playhouse, and the hugely successful Rugrats television, stage and film franchise.
---
Check out Mark's May Birdy install, From the Postcard Diaries (which also can be seen in the photo above: the blue spread Auggie Freese is holding) or head to our Explore section to see more of his work. See more by Josh Freese on his Instagram.