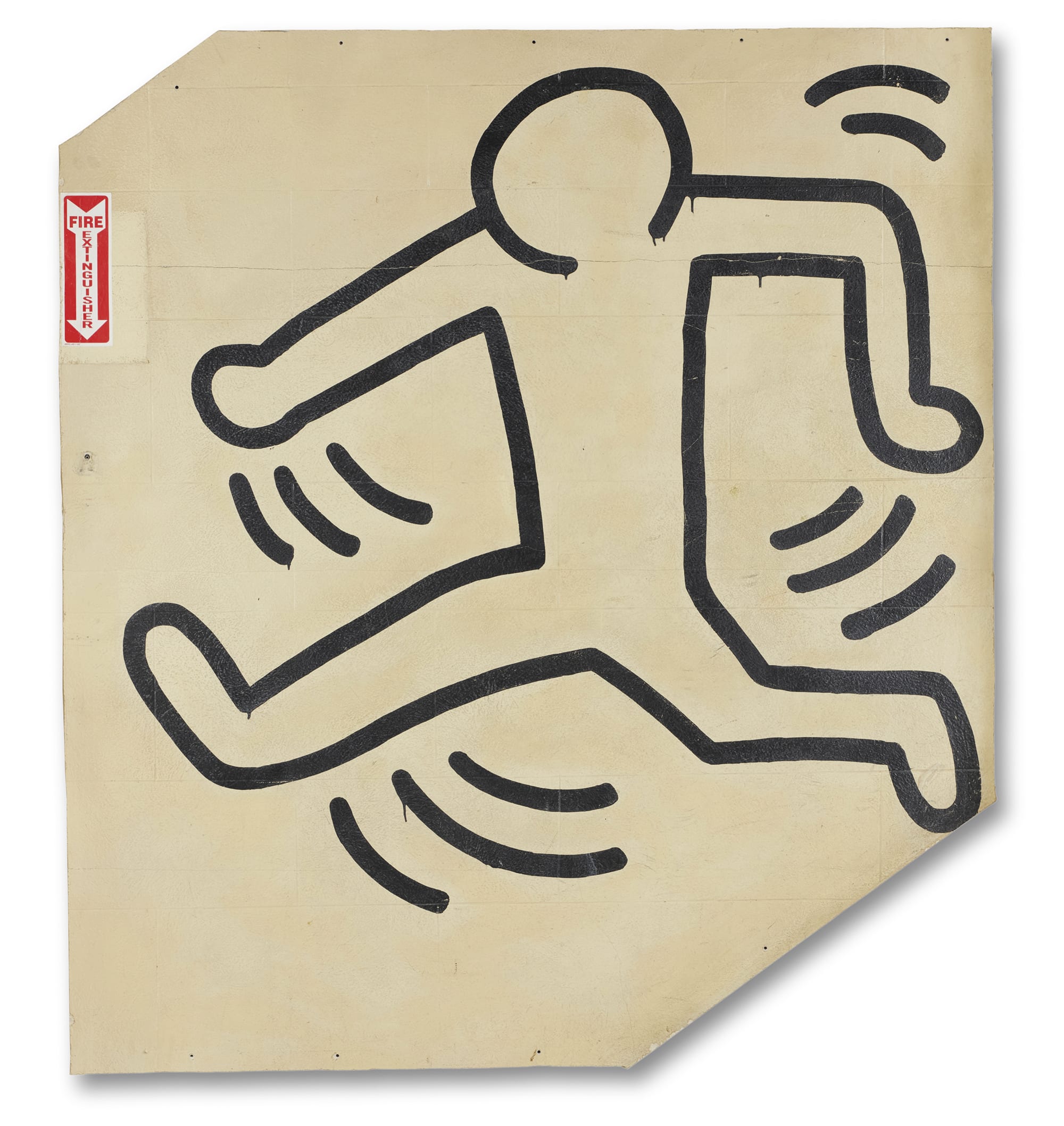 KEITH HARING GRACE HOUSE MURAL AT MCA DENVER
By Tai Bickham
Published Issue 086, February 2021
Keith Haring: Grace House Mural is coming to the Museum of Contemporary Art Denver this spring (on view from February 26-August 26), the first time it will ever be presented as a museum exhibition. The mural was created in the stairwell of an old convent, then occupied by a Catholic youth organization, Grace House, and was recently sold by the Ascension Church that owned the building located in Manhattan's Upper West Side. Haring created the work in 1983/84 which has been relatively unknown compared to his more famous works and murals. Recently excavated from its original site, the mural now exists as a series of 13 panels, that will be embedded in the walls within the first floor galleries of the museum, and will include additional elemental details  from Grace House like the original plaque, mailbox, and two doors that Haring integrated into his design. 
Keith Haring was born May 4, 1958 and grew up in Kutztown, PA. His love of drawing came at an early age. He learned basic cartoon skills from his father, and was influenced by pop culture of the time via the works of Dr. Seuss and Walt Disney. After high school graduation, he attended the Ivy School of Professional Art in Pittsburgh. However, after two semesters, he dropped out, realizing he had little interest in becoming a commercial graphic artist. In the late 70s, he moved to New York City and enrolled in the School of Visual Arts. He found a thriving underground arts scene, befriending artists like Jean-Michel Basquiat and Kenny Scharf. Haring's community became a mix of artists, musicians, performing artists and graffiti artists. His artistic visibility grew from shows at P.S. 122 and Club 57 in the East Village to his subway drawings that were gaining him recognition. 
During his brief yet prolific life, Haring sought to create art that was accessible to everyone. Haring was drawn to the idea of public and participatory art, finding influence in artist's like Andy Warhol and his blending of art and life. His public artwork often carried social messages, like his Crack is Wack mural that can be seen off the FDR Drive in Manhattan. The Grace House Mural, which he created in one evening at the request of members of the Catholic youth organization, was designed to inspire and elevate the spirits of New York teens. As with much of Haring's painting, Grace House Mural reflects the artist's strength and communicative power of line, creating a visual vocabulary of figures and abstract images that would continue to reappear in his work.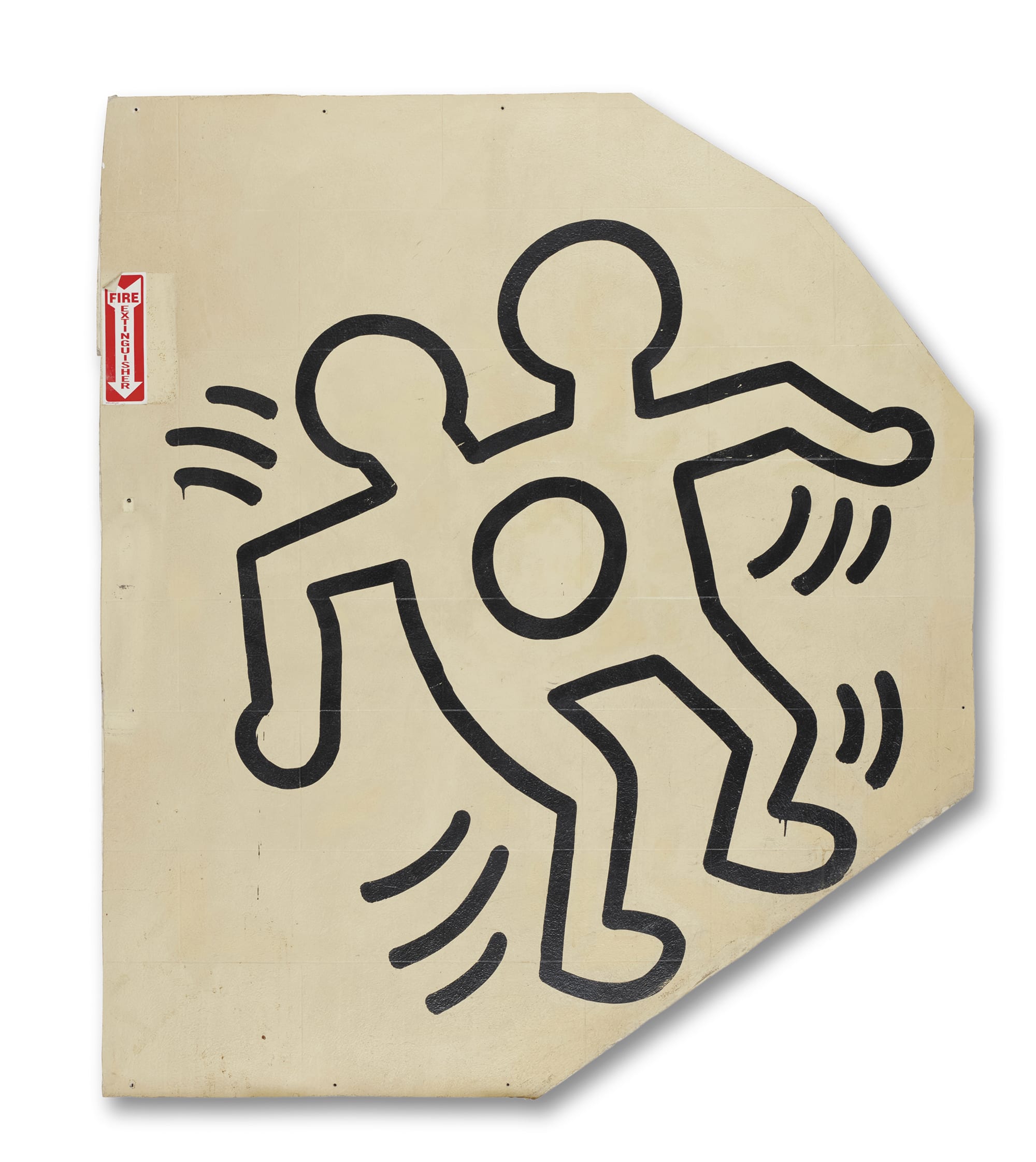 "We are thrilled to be bringing Keith Haring: Grace House Mural to Denver this spring. These works, which lived for nearly 40 years in the stairwell of an old convent, include some of Haring's most famous images, like Radiant Baby and Barking Dog, along with break-dancing figures," said Nora Burnett Abrams, MCA Denver's Mark G. Falcone Director. "We look forward to shining a light on this largely unknown episode in the career of one of the most highly regarded artists of the late 20th century." 
Keith Haring died of complications due to AIDS at the age of 31 on February 16, 1990. His work continues to permeate and influence pop culture today in music, art and fashion.  
For more information on this exhibition and the robust programming scheduled, visit www.mcadenver.org. 
---
This feature was produced in partnership with MCA Denver.
---
Tai Bickham is a photographer, writer and the Business Manager and Executive Assistant to the Director of the Museum of Contemporary Art Denver.