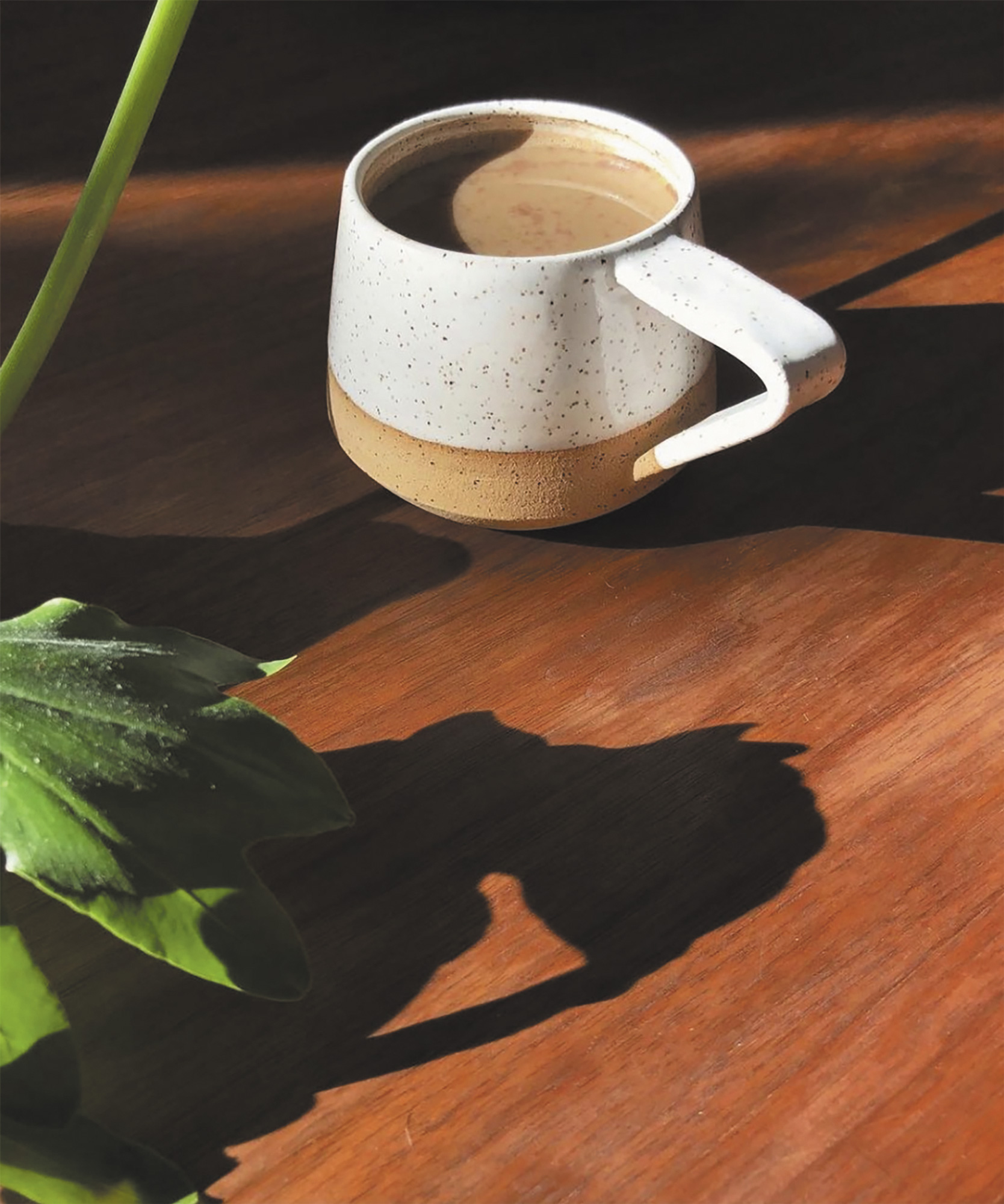 MCA Shop Maker Natalie Legg of Void & Form
By Rachel Grammes
Photos courtesy of Natalie Legg
Published Issue 088, April 2020
This is an excerpt from a recent interview with one of our new MCA Denver Shop makers, Natalie Legg, of Denver-based Void & Form Ceramics. We chatted with Natalie about her forthcoming mug club, the void, and where function and ornamentation collide in her ceramic practice. 
Hey Natalie! First of all, how are you doing? 
I'm actually doing pretty well all things aside. I don't mind staying at home, which is where my ceramic studio is located, I'm very much an introvert. I thrive being alone and just experimenting in the studio. Counting the days 'till I can plant seeds in the garden and get my hands dirty outside.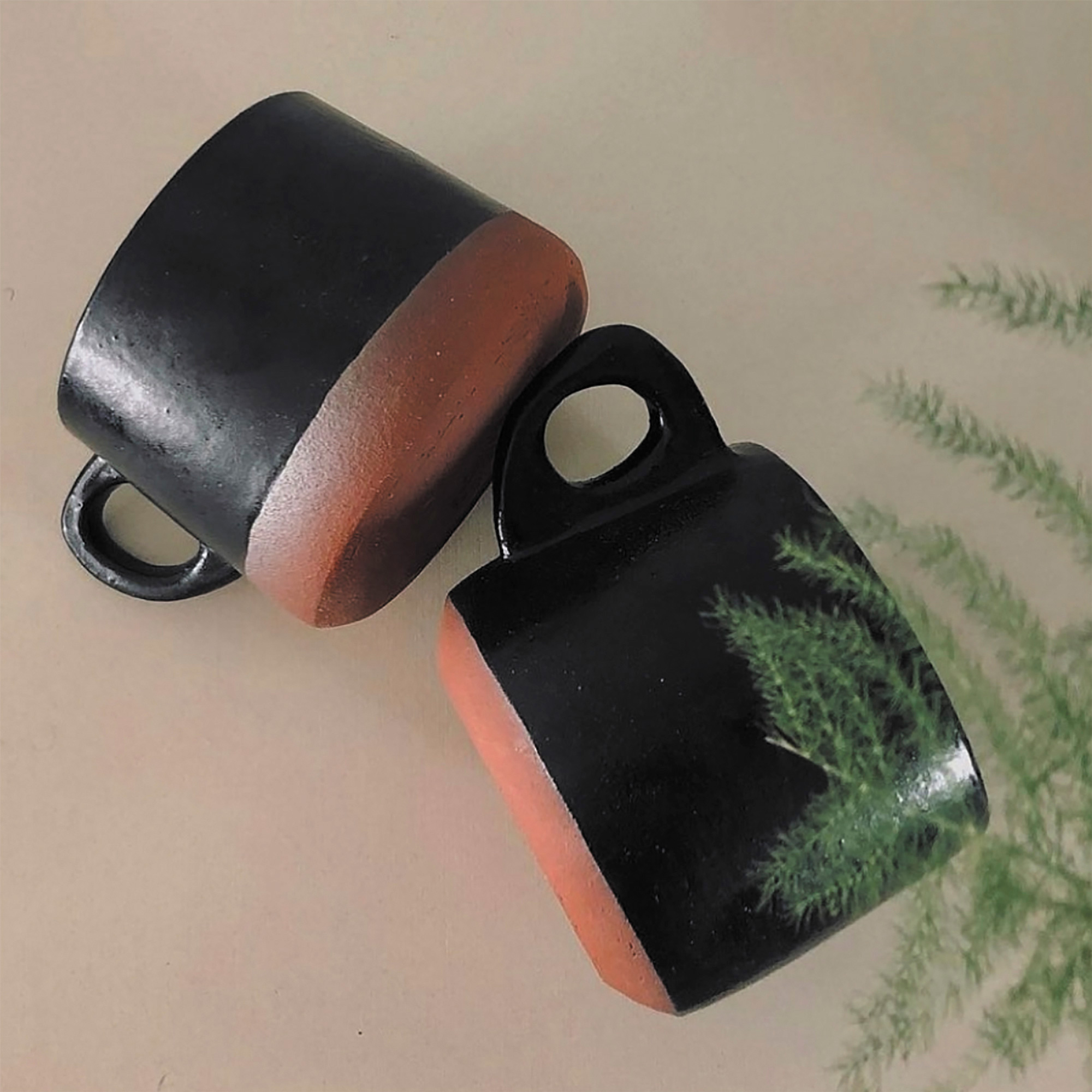 Where did the name Void & Form Ceramics come from? 
Theaster Gates has this amazing quote that beautifully says exactly what I think of clay as I work with it: "It's about having a sense of a thing that is under-fashioned, lesser understood, unbuilt dirt, that with skill and a knowledge of form, one can then take this stuff (dirt) and turn it into something useful. And the only limitation between dirt becoming a useful form or just dirt, is ability." 
The void is the nothingness between the idea, the shape, the form of the object. Like a piece of marble that can only become a form or shape once you begin to take away from it, only then can that form be revealed. It's the reshaping of nothingness. I love drinking out of my mugs and thinking that it was once just dirt in the ground and the transitions it has gone through to get to where it is now. 
Your ceramic objects center on functionality and utility, being that they function as vessels to hold a cup of coffee or tea or another beverage. What does the conversation between functionality and aesthetics, or utility and ornamentation, look like for you? 
Love this question. Having a background in graphic design, I might not approach ceramics similar to other ceramicists. I think first of its functionality, what it will hold and how much, will it be filled with something cold or hot? If it's something hot, the handle should be far enough away from the mug itself so your finger doesn't get burnt and you can hold it confidently enough with one hand. Everyone has different sized hands, so I do have several different handle types I play around with. Any mugs that have superficial flaws, I keep for myself and use on a daily basis. Doing this, I'm able to interact with the mug and get a feel for its size, handle type, weight, glaze surface, etc. This helps me get a better sense of what's working and what's not and adjust. I want my mugs to be functional, beautiful and ergonomic. 
Much of your line of ceramics feature earth tones and other shapes and textures that are reminiscent of nature and palettes found in our shared landscapes. What inspires your work? 
I love showing the rawness of the claybody, through its slightly rough texture or its actual raw color, not covering it completely with glaze in order for you to see the clay in its natural state. I'm inspired by the claybody color itself, which will dictate what glaze I use and how much of the raw surface I keep revealed. In the past, I've played with organic and more geometric shapes, but now I want to focus more on the shape of the mug and handles themselves, and the glaze will be more simplistic and secondary to the mug versus having that be the focal point. 
Mugs and ceramic objects in general are often incorporated in folk's daily rhythms and rituals. What do you hope for those who buy one of your mugs? 
I hope that it becomes someone's favorite mug that they want to drink out of every single day and are heart-broken when they find someone else drinking out of it. An object that someone wants to keep out of the cabinet and on the counter, desk or coffee table. I want it to be an enjoyable experience that one would want to keep repeating over and over. 
To see the Void & Form Ceramics collection at MCA Denver, visit store.mcadenver.org. To see more of Natalie's work, follow her on Instagram.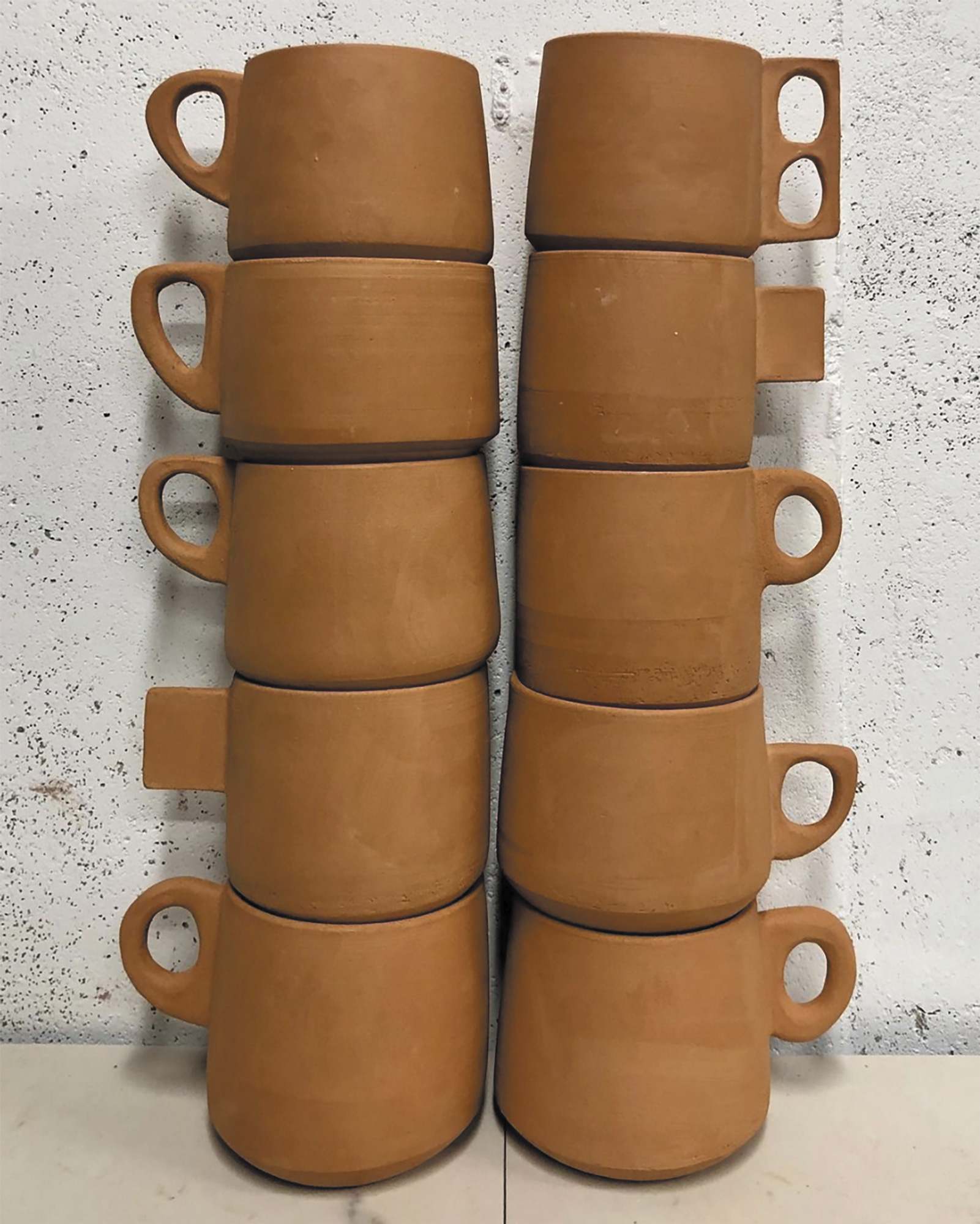 ---
Early in the year of 2020, Natalie Legg had a full time job as a graphic designer, which she's been practicing for over 15 years, but since then she's gone part-time in-order to pursue ceramics more. She believed spending countless hours in front of the computer isn't natural, it's not healthy and it's draining, emotionally and physically. Working with her hands, getting dirty and having complete artistic freedom in ceramics is so rewarding for her.
---
Rachel Grammes is the Digital Marketing Specialist and Independent Photography Contractor at Museum of Contemporary Art Denver.