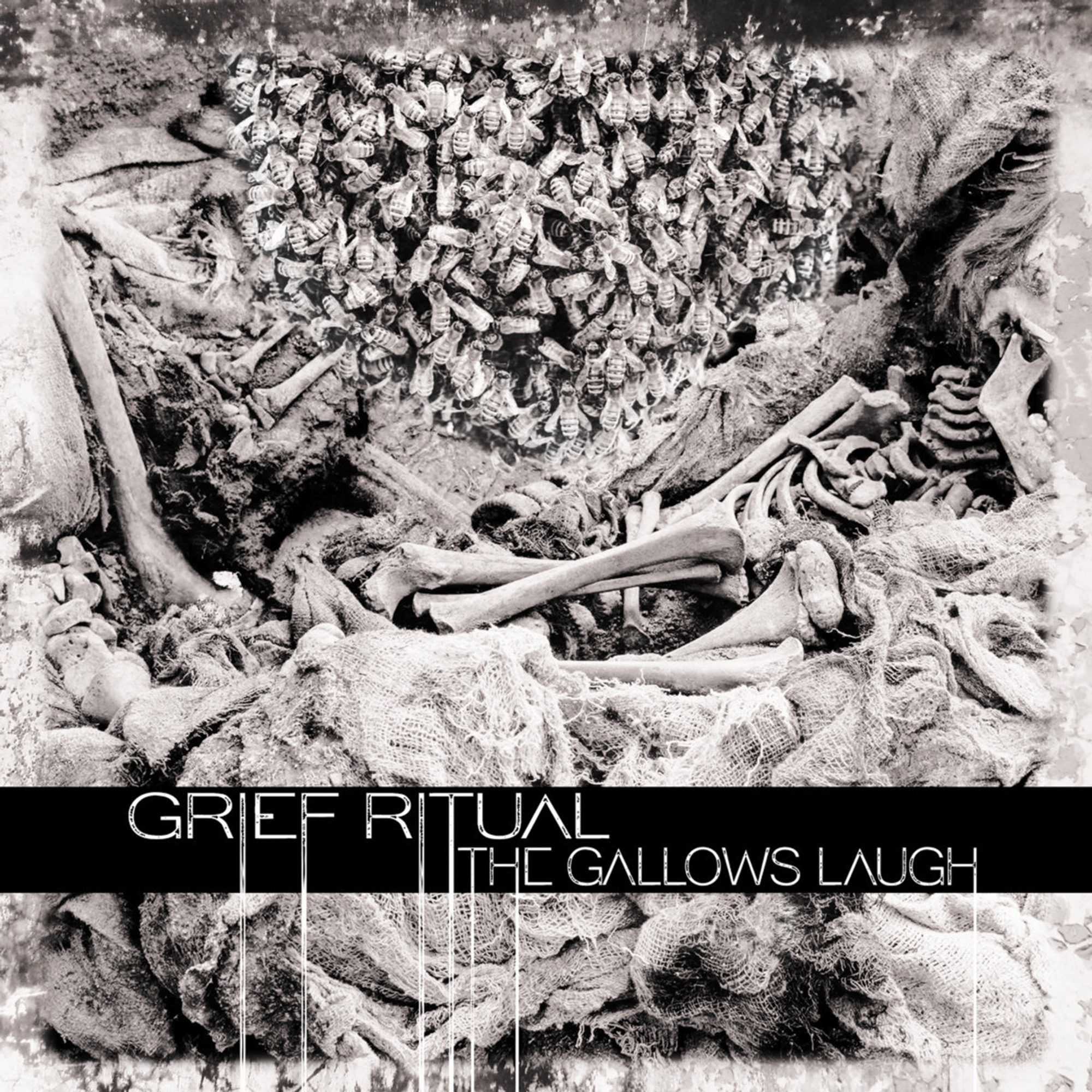 Queen City Sounds
By Tom Murphy
Published Issue 095, November 2021
Grief Ritual | The Gallows Laugh
The distorted drone like caustic winds in the scorched hellscape of a near future earth, punctuated by the sounds of echoing metallic clanging in the distance is the perfect way for "Backwards Circle" to introduce this album. While there is inherent humor in a song title like "Zero Days Without an Accident," when the song "Dead Snow" opens with Rachel Lujan boiling with a seething outrage like the emotional and thematic cousin of Lingua Ignota, you know you're in for something unsettling yet thrilling. The guitar riffs are scorching and the sheer rhythmic momentum is like a flash flood or an avalanche — forceful and unrelenting. Fans of Cave In and Botch will appreciate the elegance of Grief Ritual's sonic brutality and the ability of the band to fit its sharp edges into an atmospheric soundscape, giving it a touch of hitting a trance state through sheer release. "Waste the Day" sounds like something that would happen if Melvins and Godflesh teamed up for a track, and the nightmarish closing track "Die Pig Die" is a hypnotic, sample-driven, collage drone meditation on reaching the end of one's ability to have any sympathy or compassion for a historically abusive institution.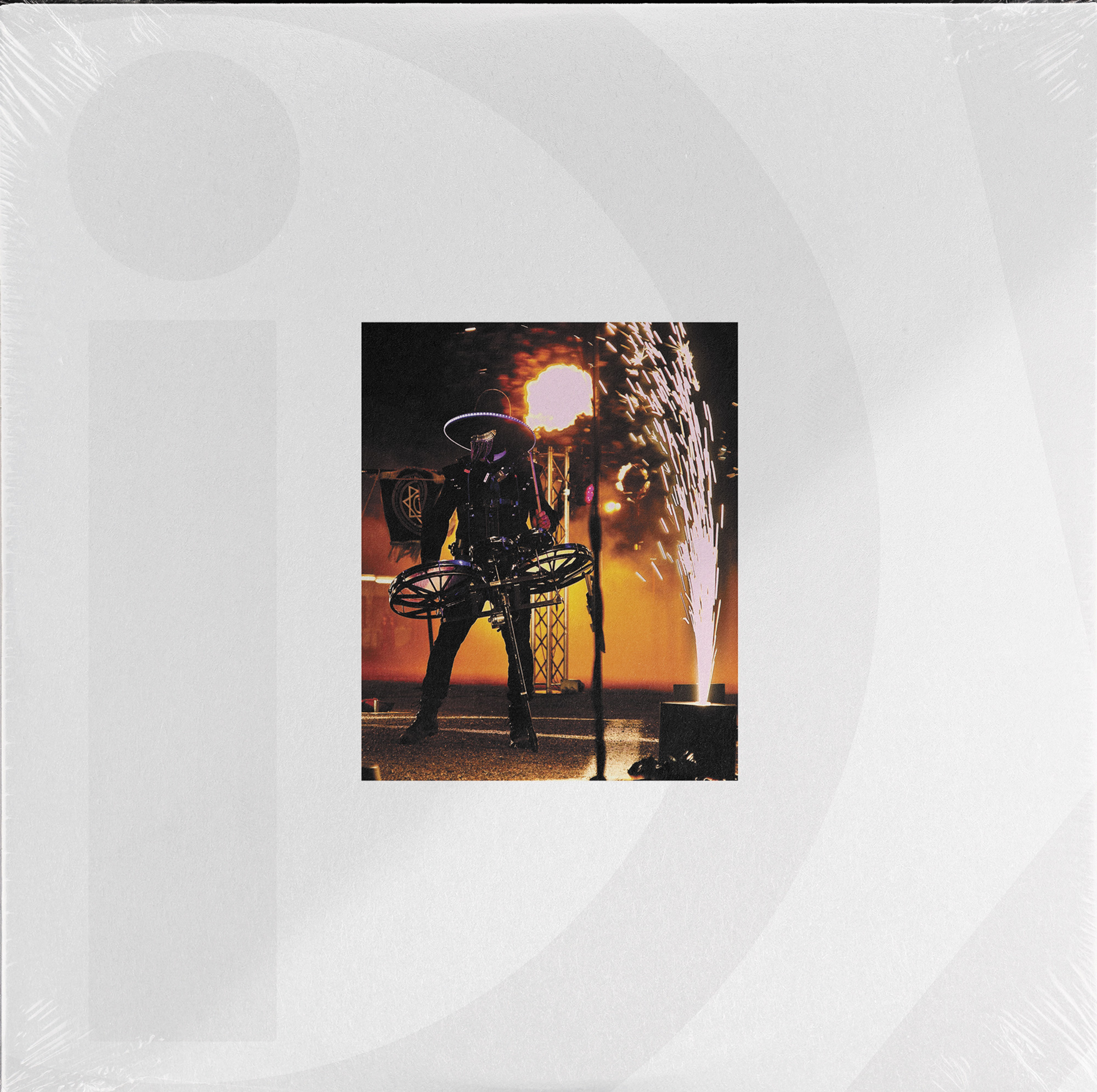 ITCHY-O | SYPHERLOT/HALLOWMASS 2020 DOUBLE-LIVE
In August 2020 ITCHY-O performed a different kind of show in the parking lot of the Mission Ballroom, a kind of drive-up ritual experience suitable for the time of chaos and confusion of the pandemic with a follow-up drive-in show in the now defunct and demolished New Tech Machinery building for Halloween. Both events are captured in this double live vinyl. Of course the awe-inspiring spectacle of the live band in full regalia would be impossible to replicate on a recording, one nevertheless gets to hear the fascinating musical and textural details that might be otherwise lost when your eyes are taking in the lights and motion happening in real time. The orchestration of tones, noises and percussion made vivid on these recordings make clear that ITCHY-O remains a band whose music even separate from the performance component is a multi-layered and immersive listen.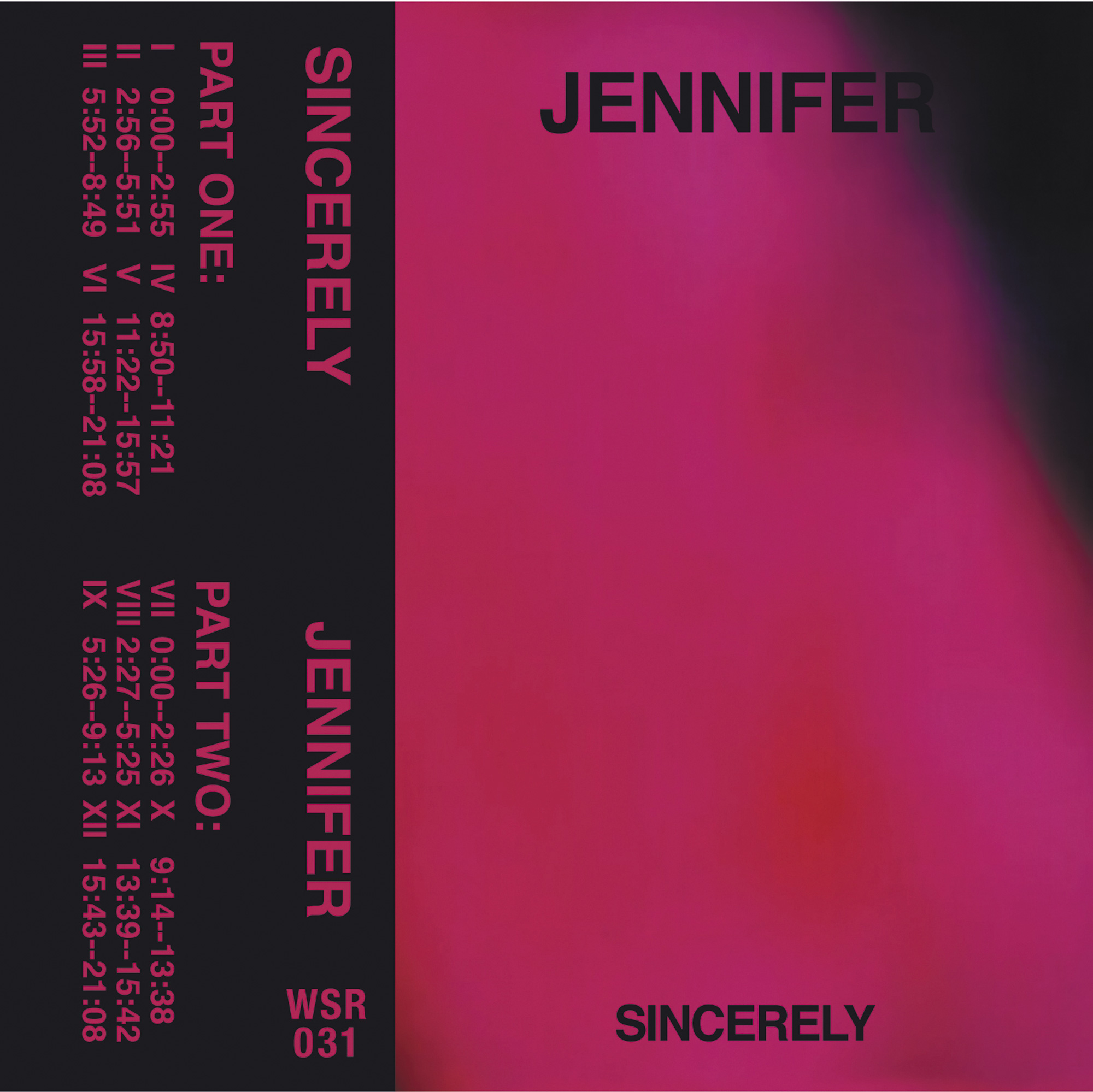 JENNIFER | SINCERELY
If you were fortunate enough to see Zombie Zombie, Ultra Boyz, Vice Reversa and any number of Zachary Thompson Spencer's 2000s bands, and that connection to an expanded notion of punk or his more recent foray into North Indian classical music as manifested in Bongo Fury, you probably weren't expecting an album like this. It's two sides of a tape, each track 21 minutes 10 seconds of abstract, subdued tonal minimalism, are a mournful ambient tribute to collective loss conceived of in 2018 when it seemed a series of tragedies from personal crises to the loss of friends really set a gut punch into the psyches of many people. Though the sounds are low key there is nothing tentative about this music. It expresses a tenderness and vulnerability born of being at a loss of words to adequately convey one's disconsolate state mixed with an uncertainty if anything can ever be alright again. So rather than try to express these feelings in the ways you know so well, you try a different method and see if that at least forces your mind into a different mode. Hard to say if Spencer is even suggesting hope here because that would be a cheap conceit unworthy of what is obviously a creative act in making music that seems like an act of self-compassion that would be compelling to anyone these days when bravado and toughening up simply don't suffice.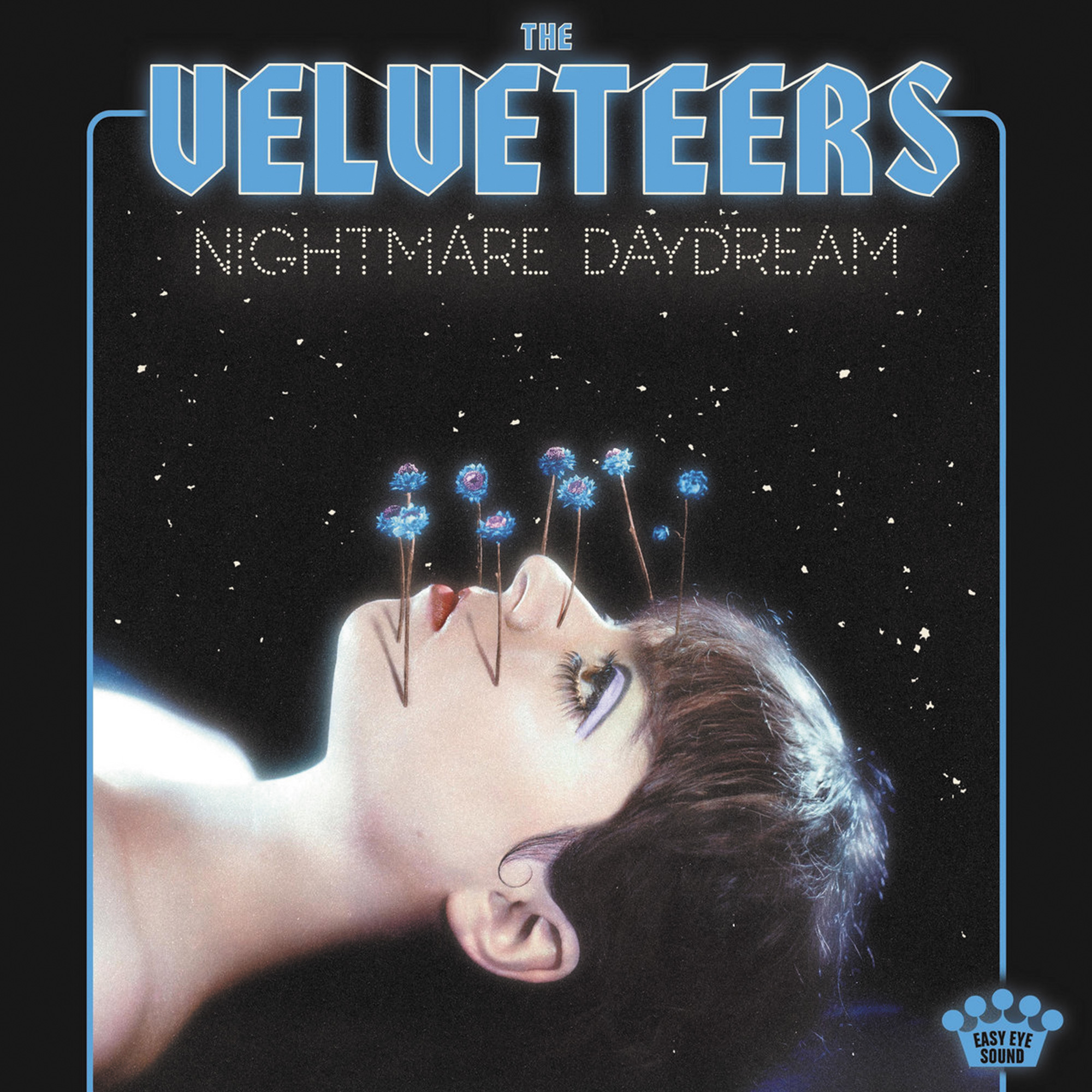 The Velveteers | Nightmare Daydream
Just when modern rock and roll based bluesy classic rock sensibilities was once again passing into self-parodic irrelevance, The Velveteers issue this record. Not only is the songwriting sharply realized, the band expands its own dynamic and emotional range with imaginative arrangements. Demi Demitro has always had a warmly powerful voice, but on these songs she's reminiscent at times of Alison Mosshart in her most playful and soulfully ethereal moments. Black Keys' Dan Auerbach worked with the band and produced the album, but really helped the group hone its already impressively diverse and tuneful music into sharp and immediately riveting focus. 
---
For more see queencitysoundsandart.wordpress.com
---
Tom Murphy is a Denver-based music writer and science fiction/fantasy/horror creator. He is also a musician, historian and itinerant filmmaker.
---
Check out Tom's October install of Queen City Sounds and head to our Explore section for his reviews from past issues.