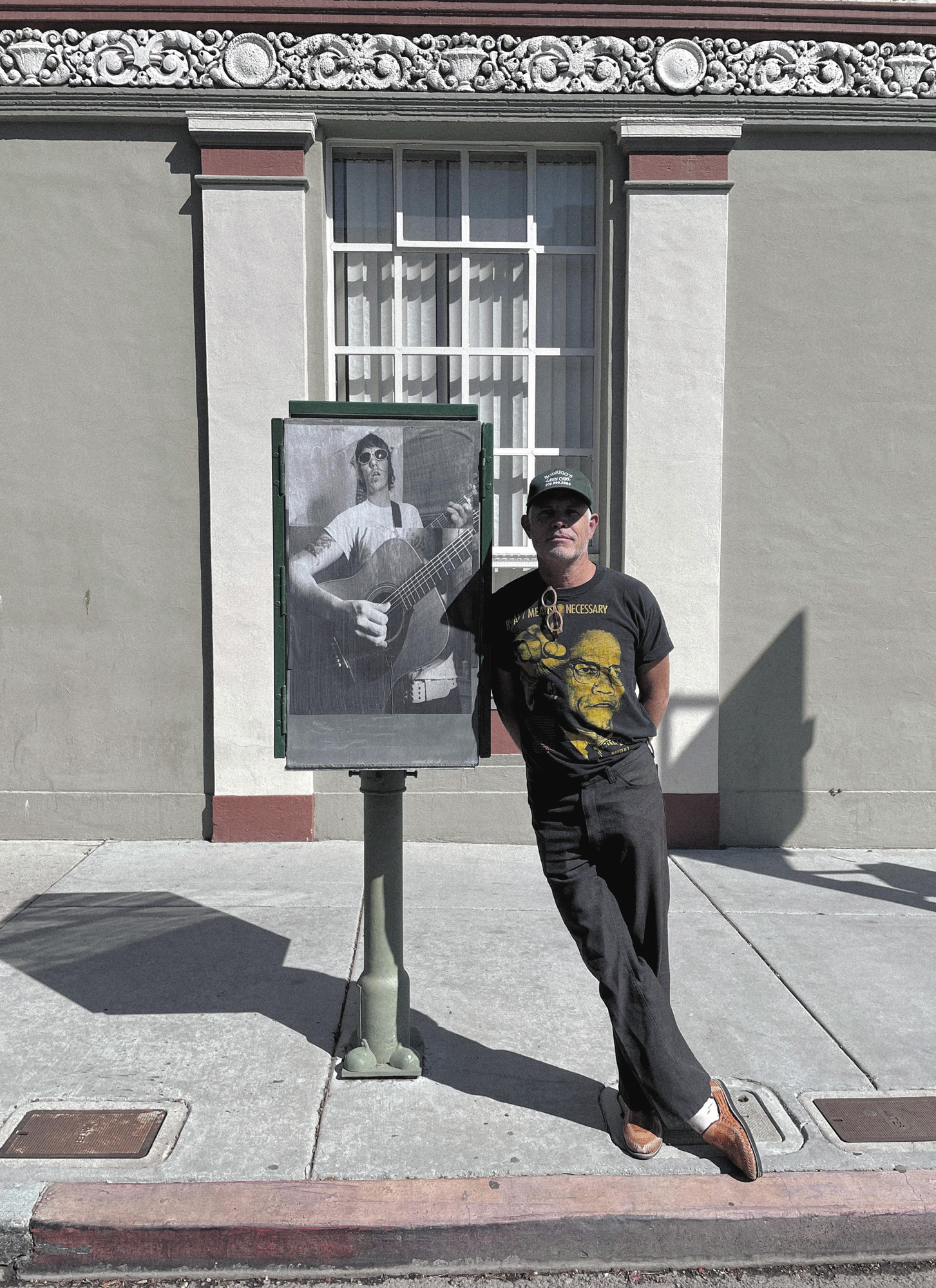 ROSS HARRIS
Interview By Krysti Joméi
Published Issue 095, November 2021
Ross Harris is one of those artists you automatically feel a kindredness too, a familiarity in who he is and in his work. His boundless methodology and innate ability to capture the rawness of others gives you this sort of strange déjà vu … like he's been part of your life this whole time. Because he probably has.
From staring as Joey as a child in Airplane!, to collaborating with Beck on Mellow Gold (photography) and Odelay (music), to managing to capture a smile from Mr. Misery himself, Elliott Smith, to producing violinist Sudan Archives' visuals and music videos, Ross has his visionary touch on some of our culture's most pivotal artistic moments.
Photographer/filmmaker/director/producer/actor/musician/LA-based creative magician Ross Harris is a perfect example of someone who stays true to oneself for the long haul. His work is indeed what he describes as a "sculpture garden," dynamic and playing with boundaries of space and time in format and medium. But his work is a garden without stuffy rules — a playground of sights — with sculptures you can climb on, slide down and explore as your most curious and authentic self.
---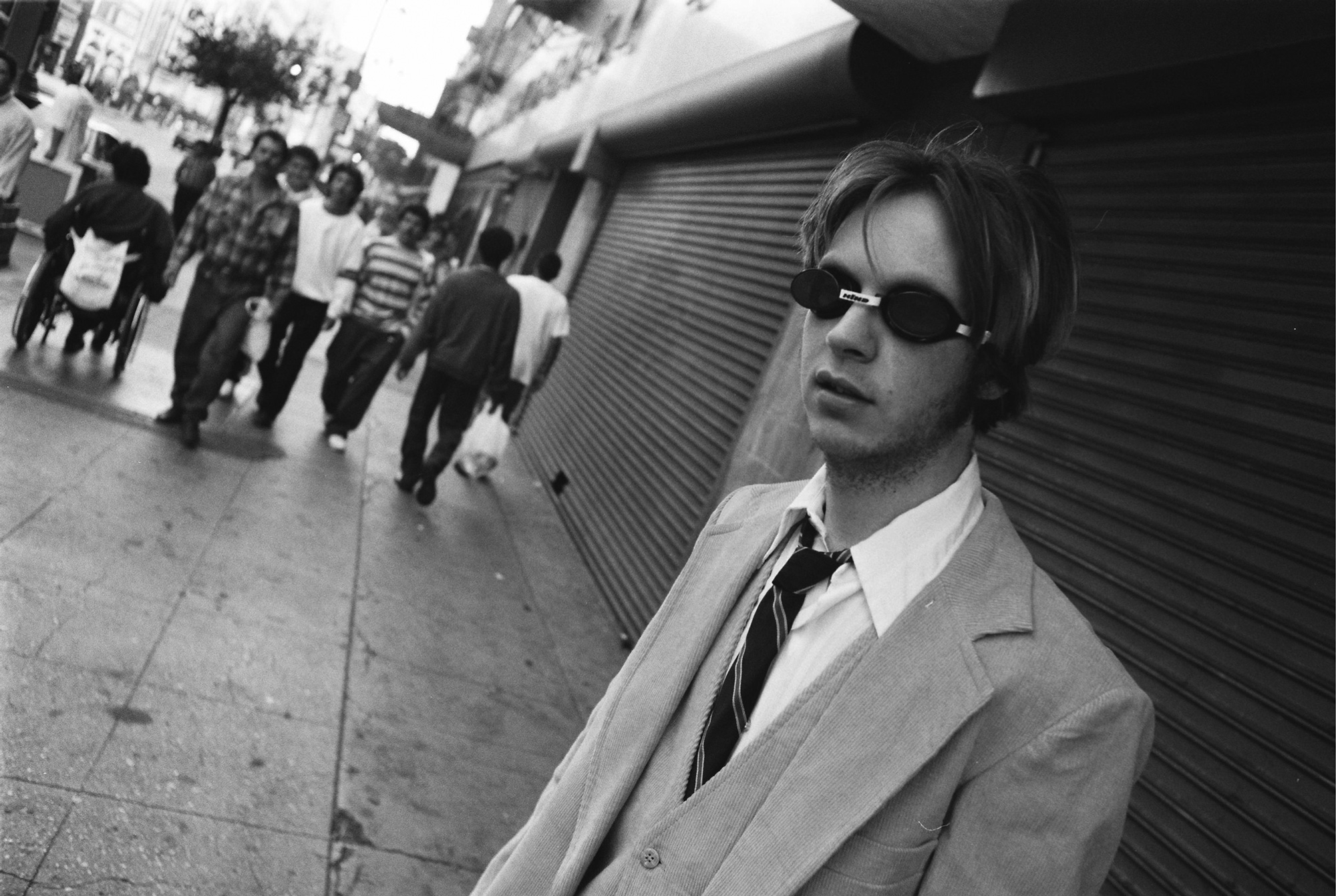 How did you find photography/filmmaking? 
I was a child actor from the age of 6 to around 19 so I kind of grew up in filmmaking. Photography came into my life after that. I pretty much just had a camera and was experimenting with it. I befriended the musician Beck soon after and he needed photos. Things kind of took off from there.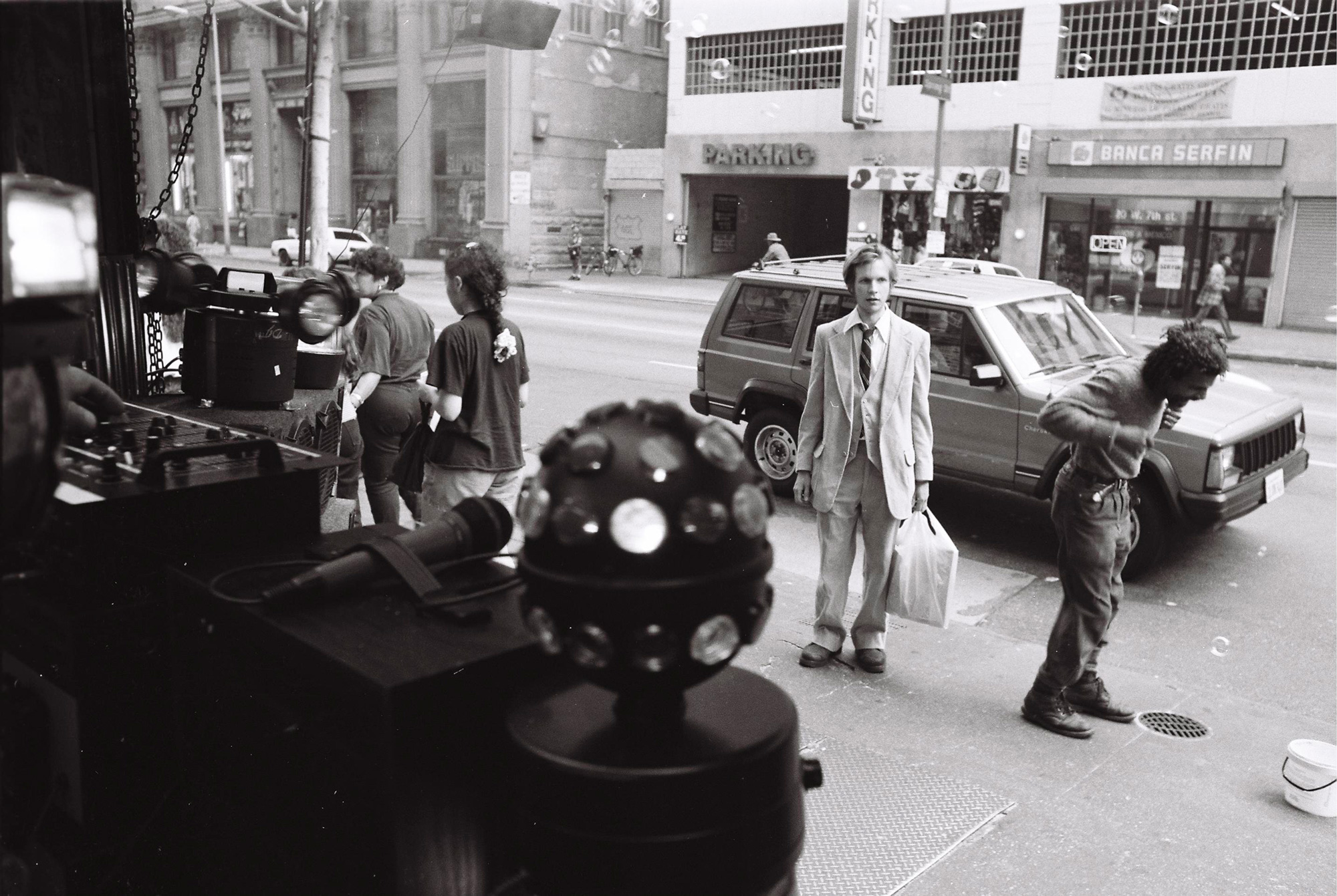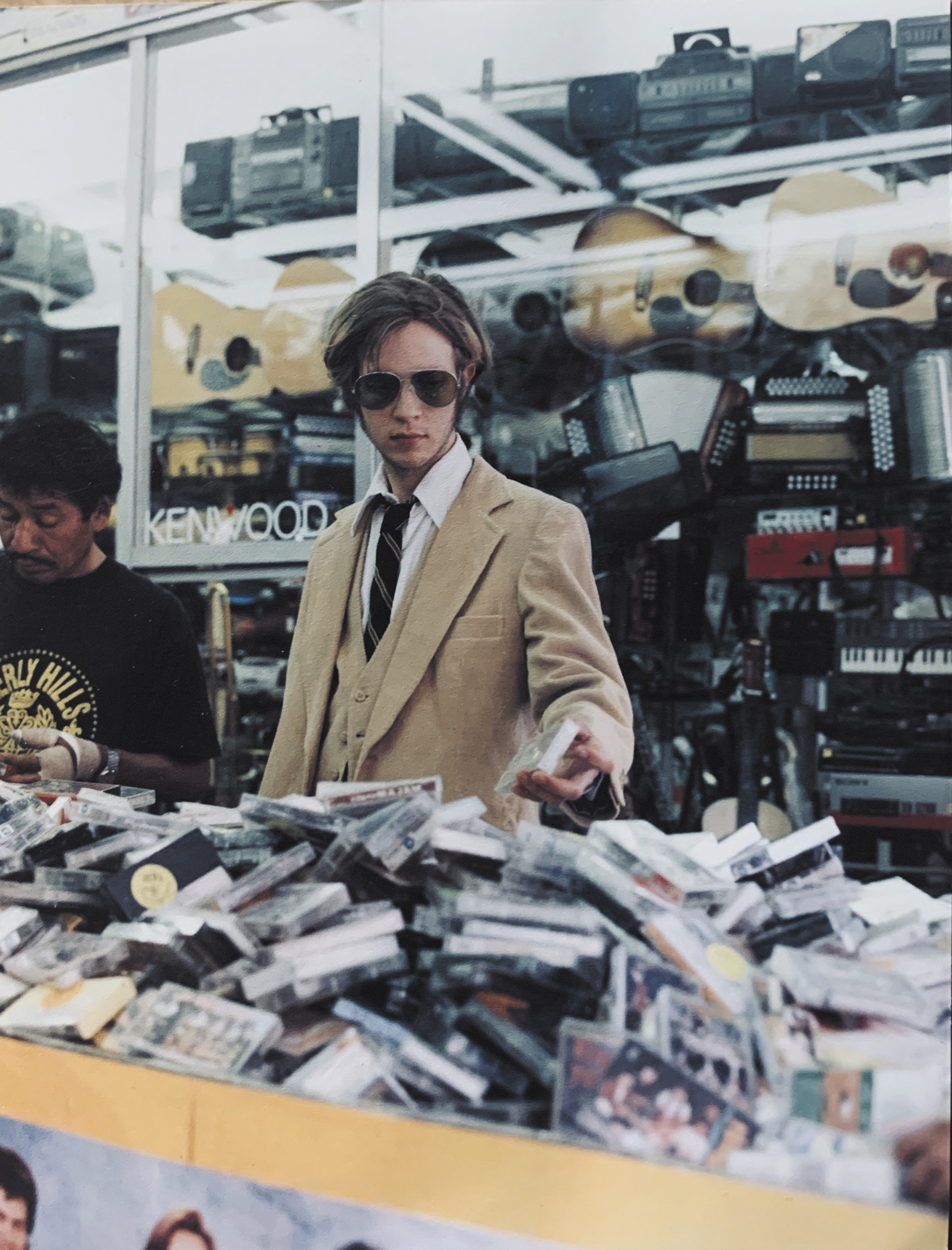 Describe your creative style in three words. 
Nobody is perfect 
Your work is so stimulating, from the colors and scapes you capture, to your framing and numerous techniques you apply. Yet, there's a relatability and familiarity to it all … it feels like I know your subjects. How did you come to your particular style / perspective / voice? 
Growing up as a child actor I became adept at meeting new people and bonding with them rather quickly. You sometimes met your "mom and dad" that day and had to jump into a pretty emotional context with them instantly. So my style really draws on that. I usually work solo and it's just me and the artist cruising around and chatting and looking for mutual inspiration and happenstance. The more I work with an artist this way the deeper the connection becomes and the work expands and transforms. Sometimes we don't shoot anything at all, we just talk and get some food.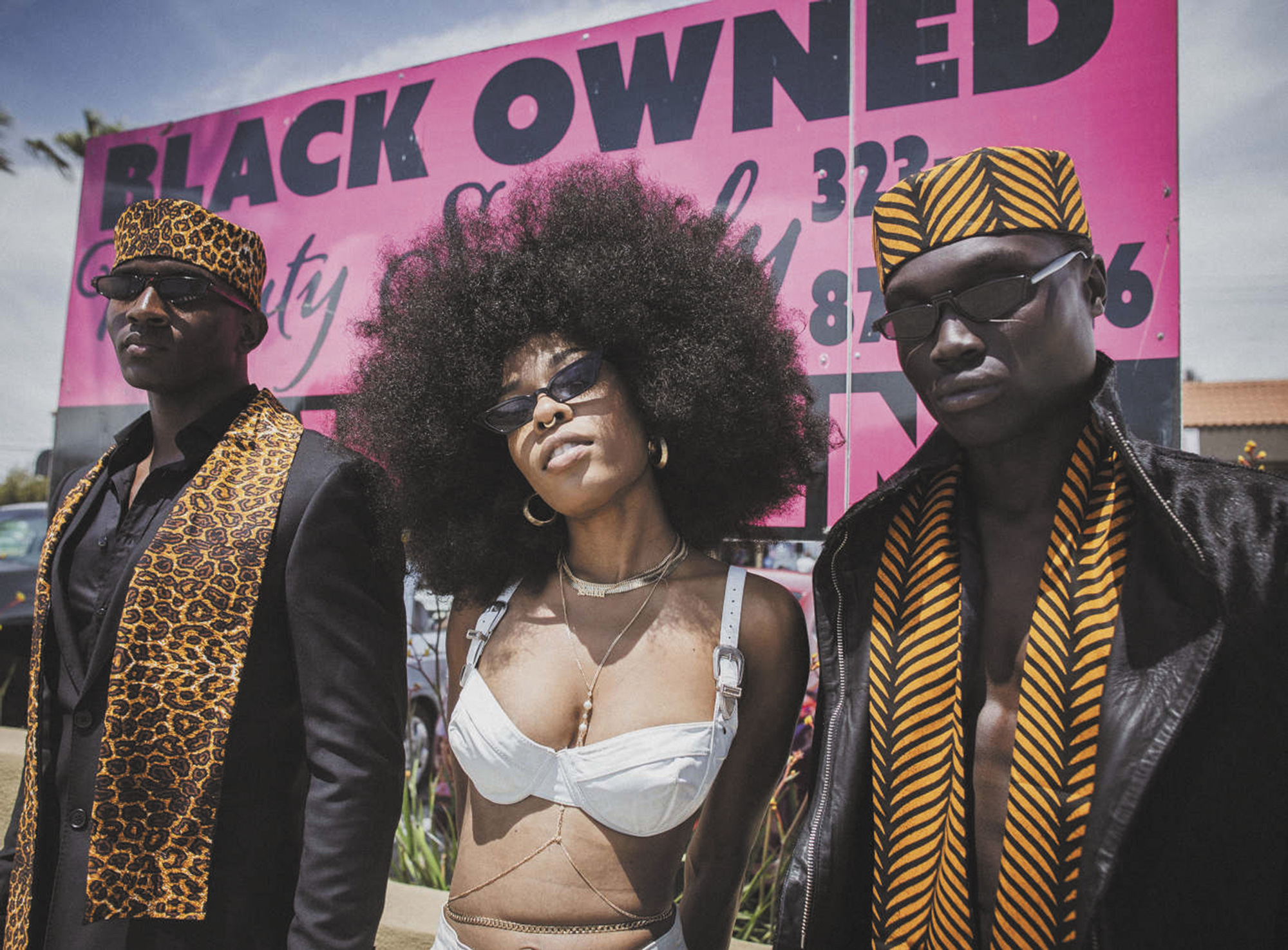 Speaking of distinctive style, you directed violinist, vocalist and songwriter Sudan Archives's videos Nont For Sale and Glorious, which I've been a massive fan of before I even met you. Tell us about those experiences and how your collaborative relationship came about. 
I've worked with Sudan's label Stones Throw for over a decade now so they suggested that we team up to visualize some ideas she had for a video. I really just helped Sudan and her friends realize these ideas they had cinematically. I contributed a few concepts as well but it goes back to that same idea of really listening and seeing an artist and what they are trying to communicate. We are friends now and Sudan knows she can throw any idea at me AND SHE DOES. But yeah, Nont For Sale … we took over a strip mall in South LA for a weekend and just got weird. Everyone just contributing ideas and looks. A really beautiful community experience.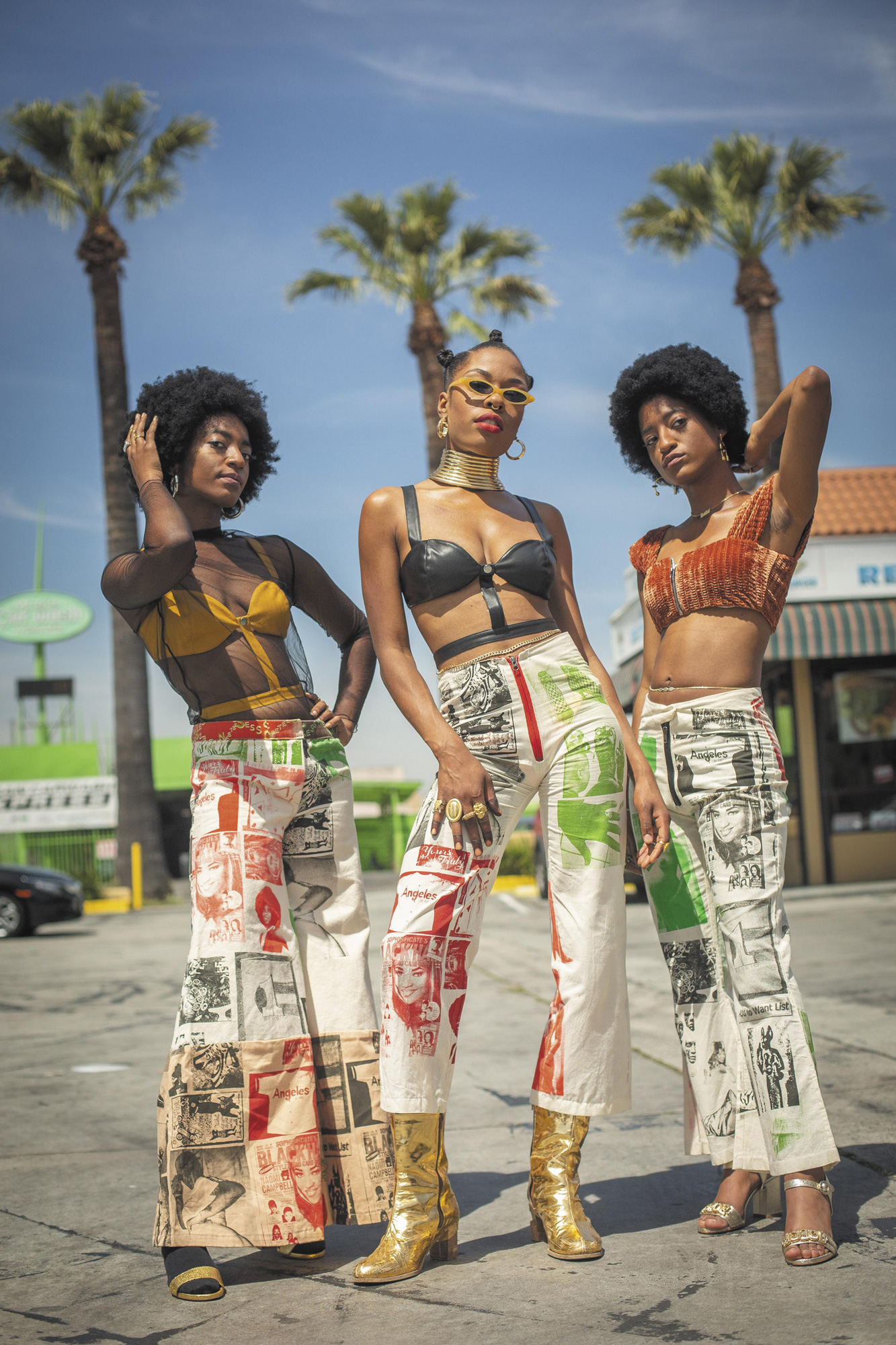 You're also currently working on visuals for her new album. Can you give us a teaser into that!?
I probably can't say a lot but you know Sudan is really Brittney from Cincinnati, Ohio. So trying to tap into the reality of her upbringing a bit more. Sudan always has a surprise twist in her back pocket though. 
You recently produced Paste Ups, a project where you wheatpasted some of your favorite photos as close to the actual sites of where they were taken, with a few that served as juxtapositions to the sites. What prompted you to do this and what's the significance behind this project? 
I wanted to escape the closed loop of social media a bit. Like Beatie Wolfe says, make things tangible and see if they could imprint deeper and maybe reach an audience that would not normally encounter my work. Also a desire to see these images larger than a postage stamp and not swiped away so easily. If you want to swipe them away you have to actually scrape them off and people do. Ha. But I didn't want to put up images just anywhere and create more visual noise in the world. I thought some context would make them more impactful. So I try to put them up as close to where I was standing when I took the picture as possible. Or at least have the images interact with the environment in some way. I also don't put my name or the artists' name on them. Just the images. I feel like that way people are just having an experience with the image. If they choose to find out who it is or who I am, that process will be more impactful. Back to Beatie's theory of imprinting.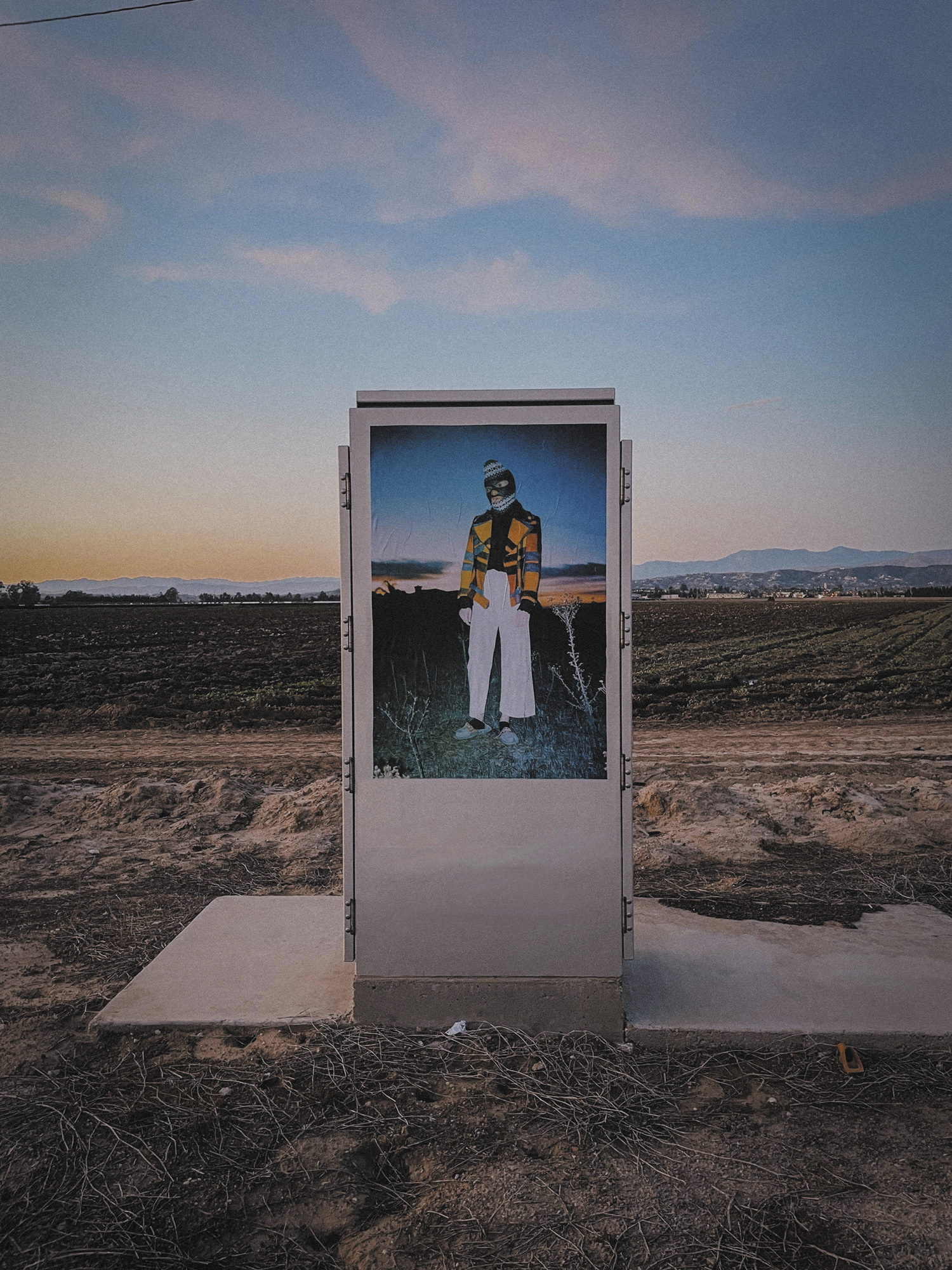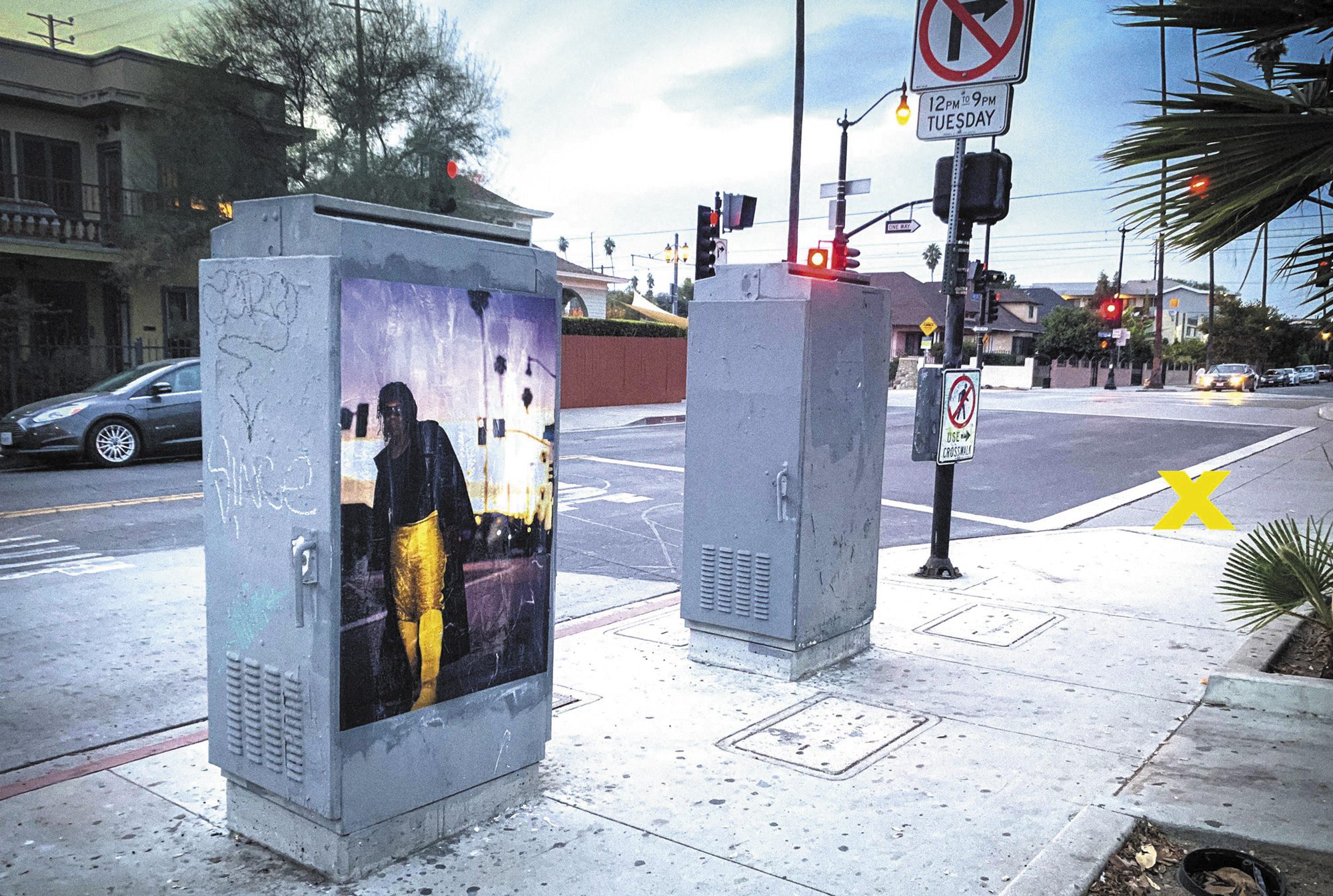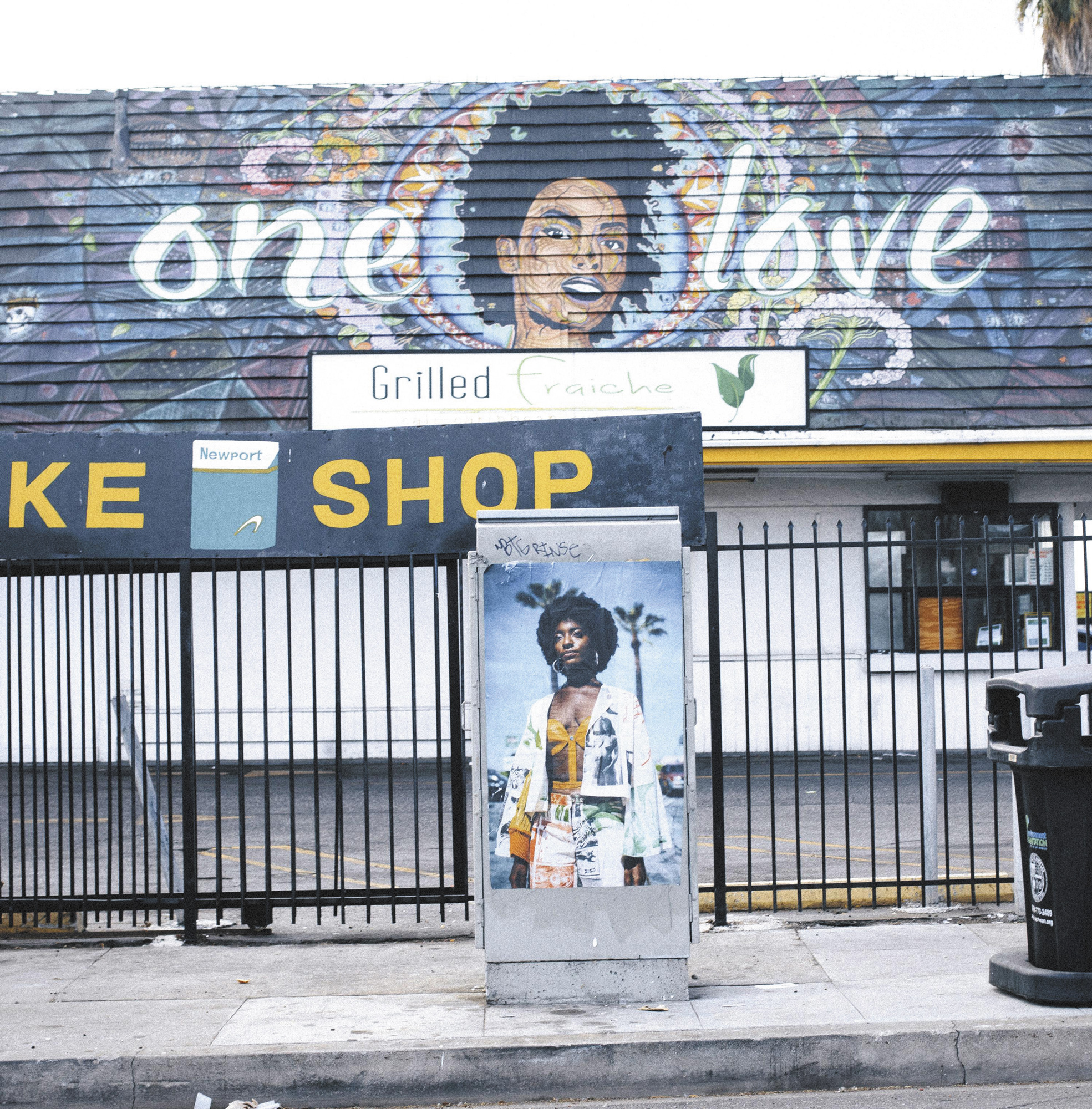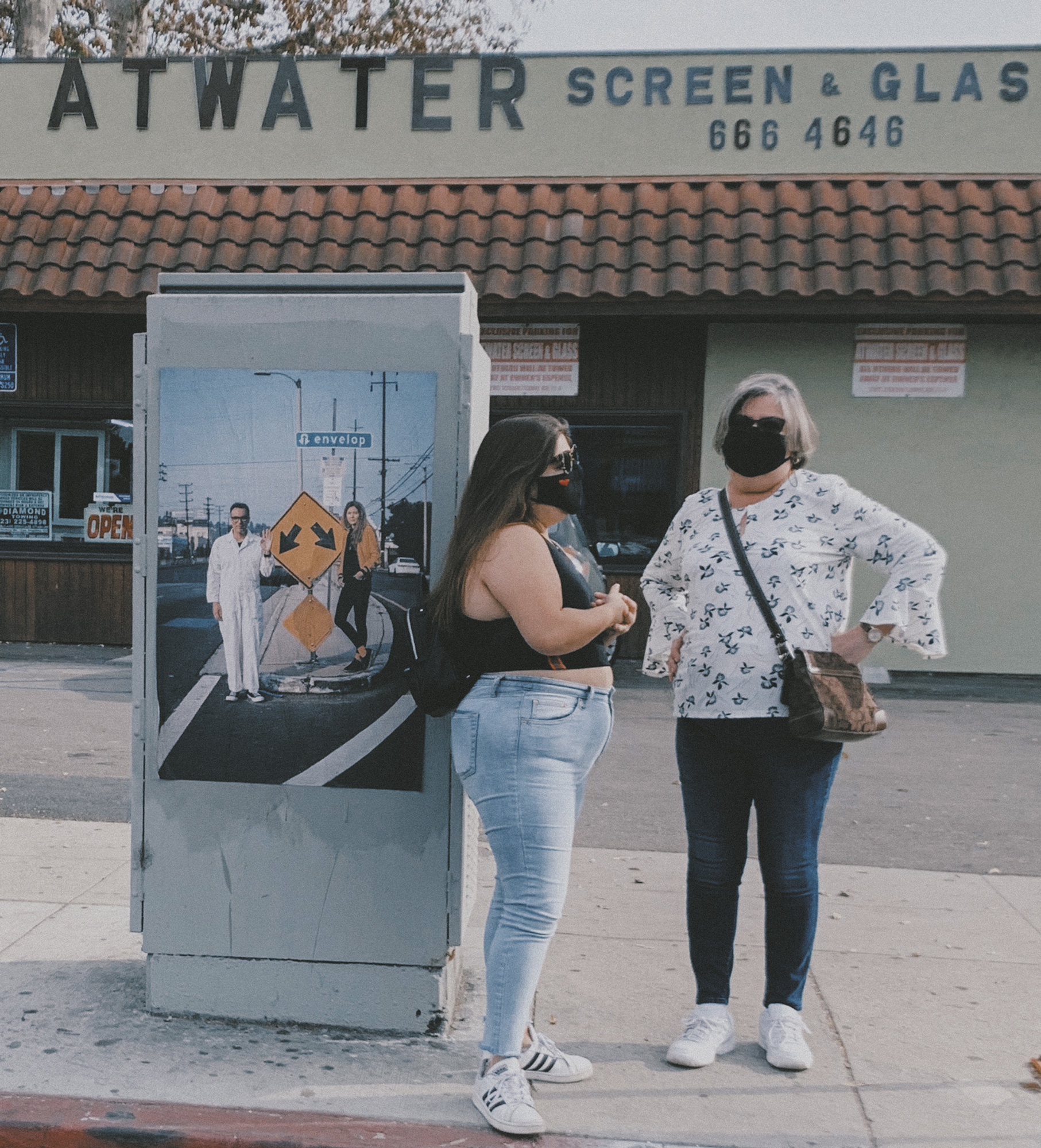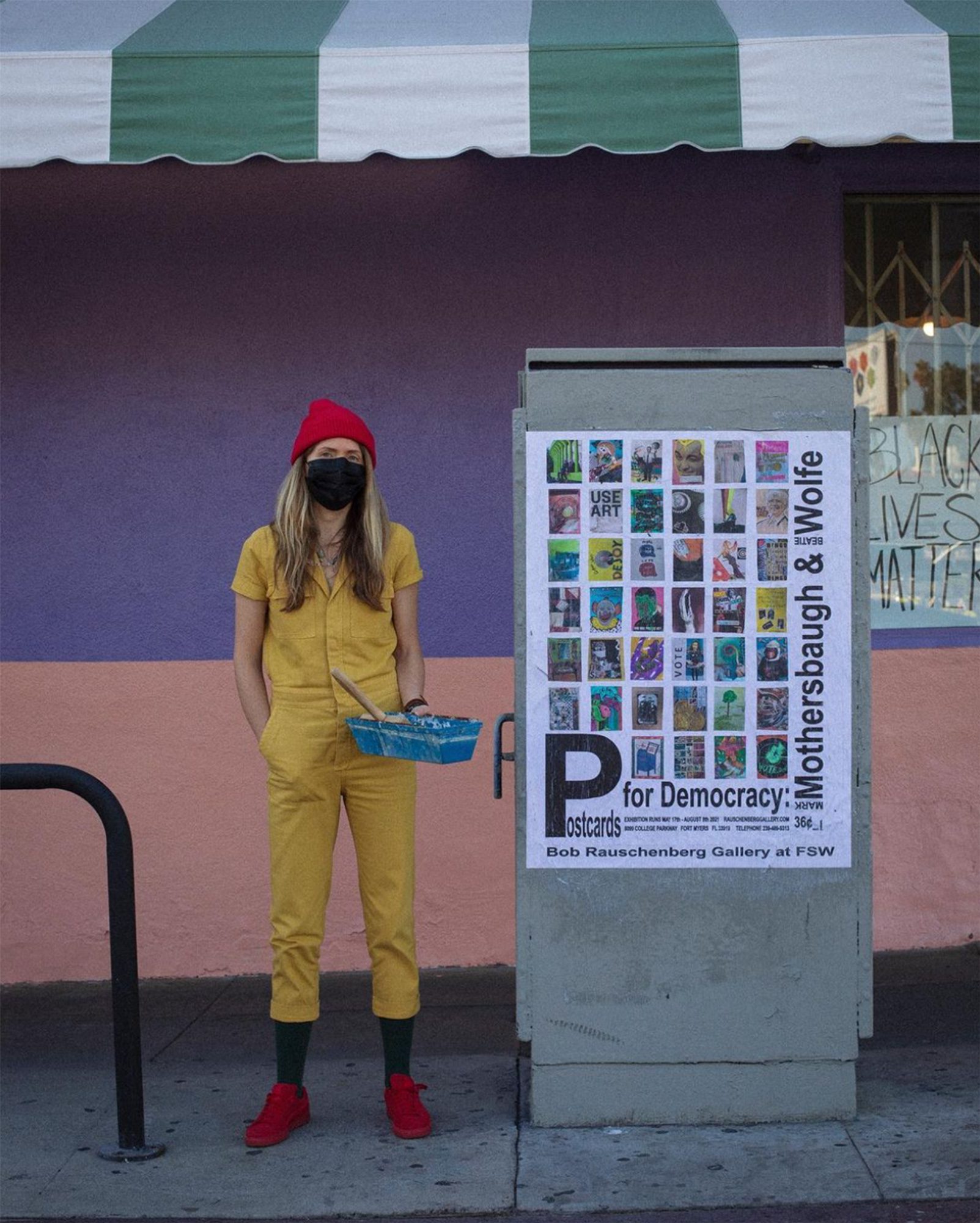 How do you keep your creative fire stoked? 
My work is all about seeing things so I just ride a bike around with my family or drive around with a friend and look at this beautiful fucked up world we live in. It's actually the greatest time in history to be a creative. Every painting and book and film and song is at our fingertips. The key is to get inspired but make it your own. 
How have you adapted and evolved as an artist to the ever-changing landscape that is today's world aka technology-internet-social-media-land. 
I love the internet. It's been super positive for me but I know that it's not the case for everyone. I've met so many people from all over the world and they love my work and that's all I've ever wanted. You just have to realize it's a tool for communication. Communication can be a positive or negative thing. So far it's been mostly positive. I made an album with someone I met on social media. He came out and lived with me for a month or so. Frank Leone. He's like a son to me. I found Mauri from Los Retros on Instagram. I rank these two up there with any artist I've ever worked with. Excluding Elliott Smith of course. He's the greatest of all time, not just who I have worked with. But actually I met Elliott Smith through his manager. I don't see that as any better than a DM on Instagram. I used to have to call Elliott at a phone number at his studio in Portland. Leave a bunch of messages and maybe catch him a couple times. It was a pain in the ass actually. Again it's just a communication tool. It's all about what happens when you start to work together and meet IRL.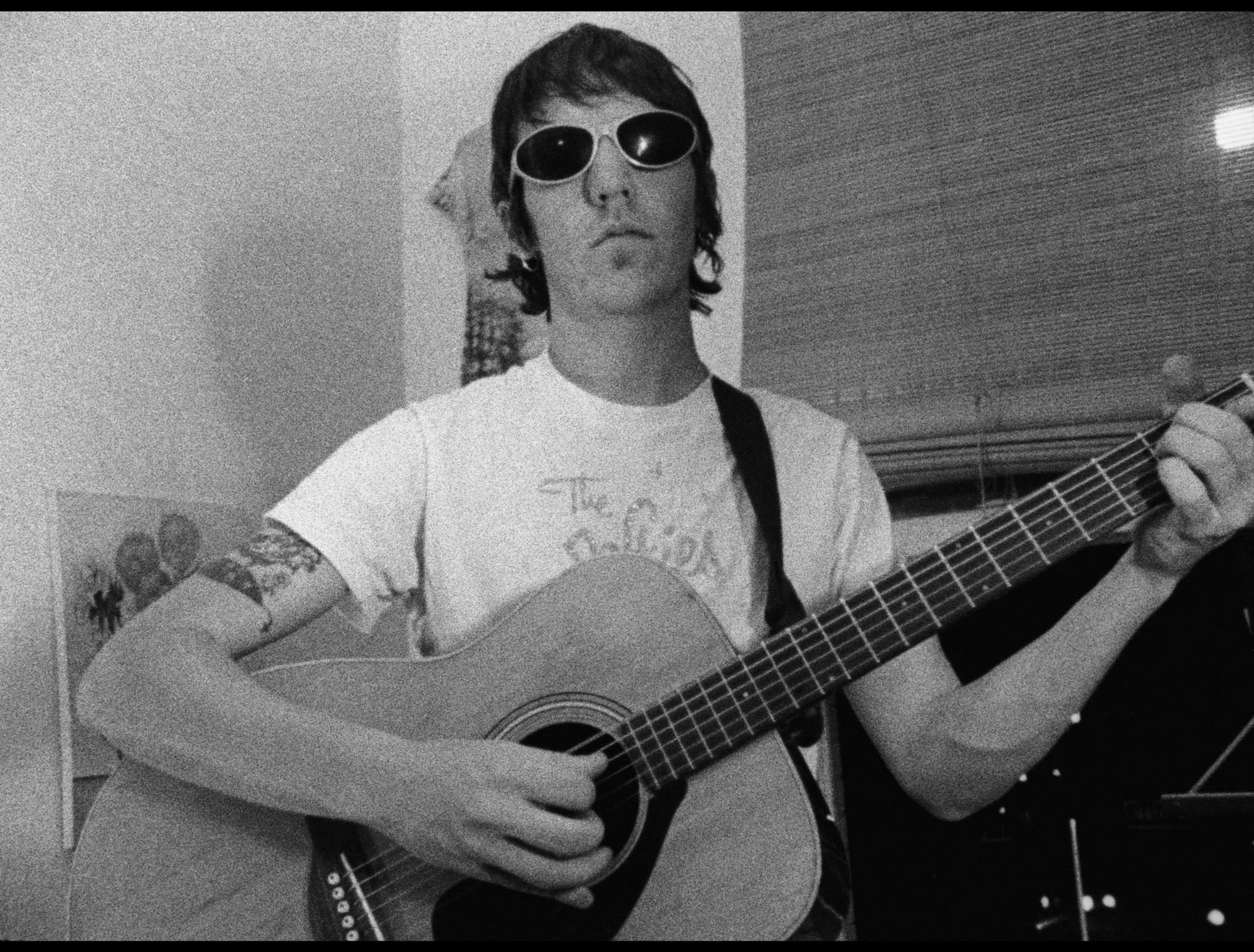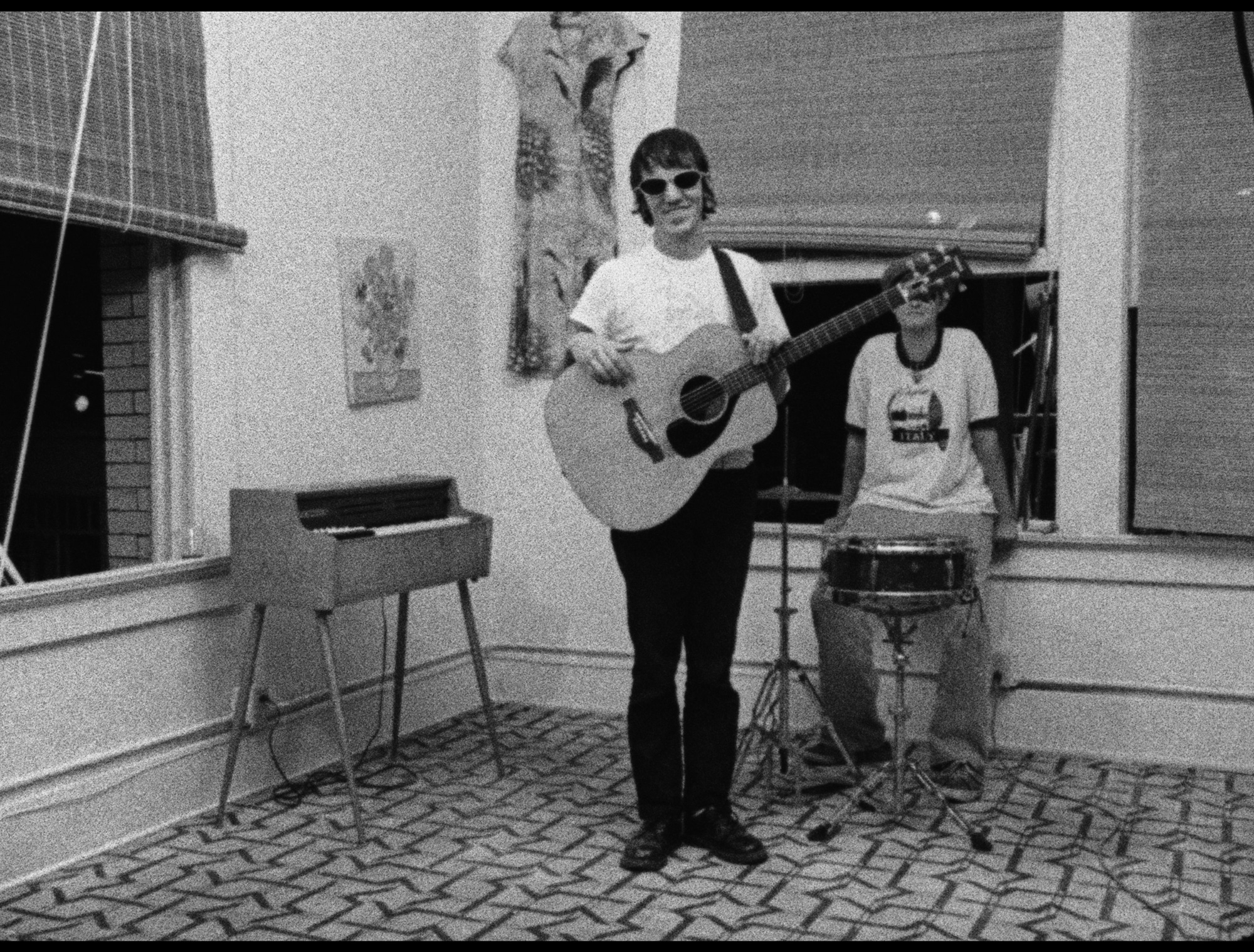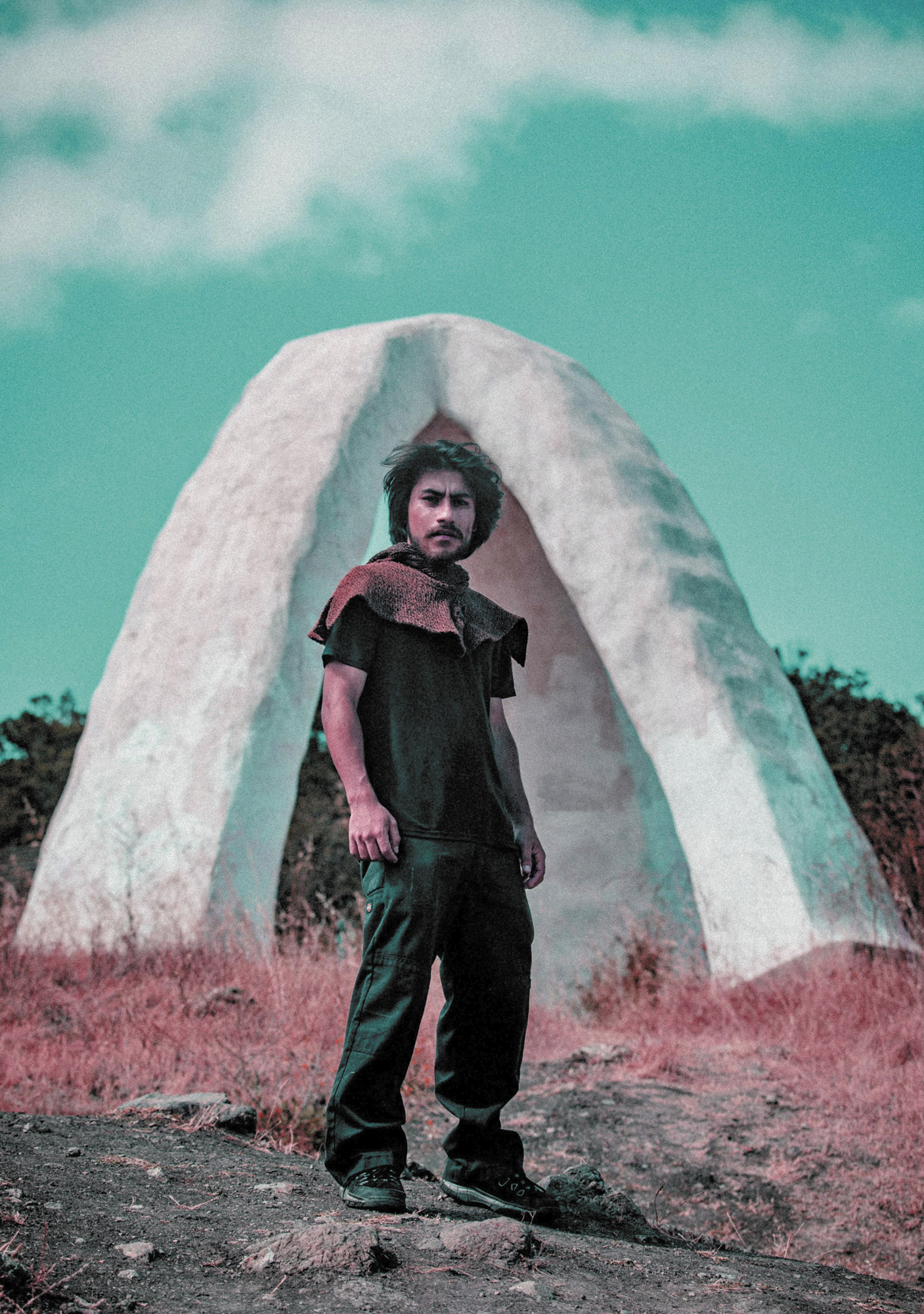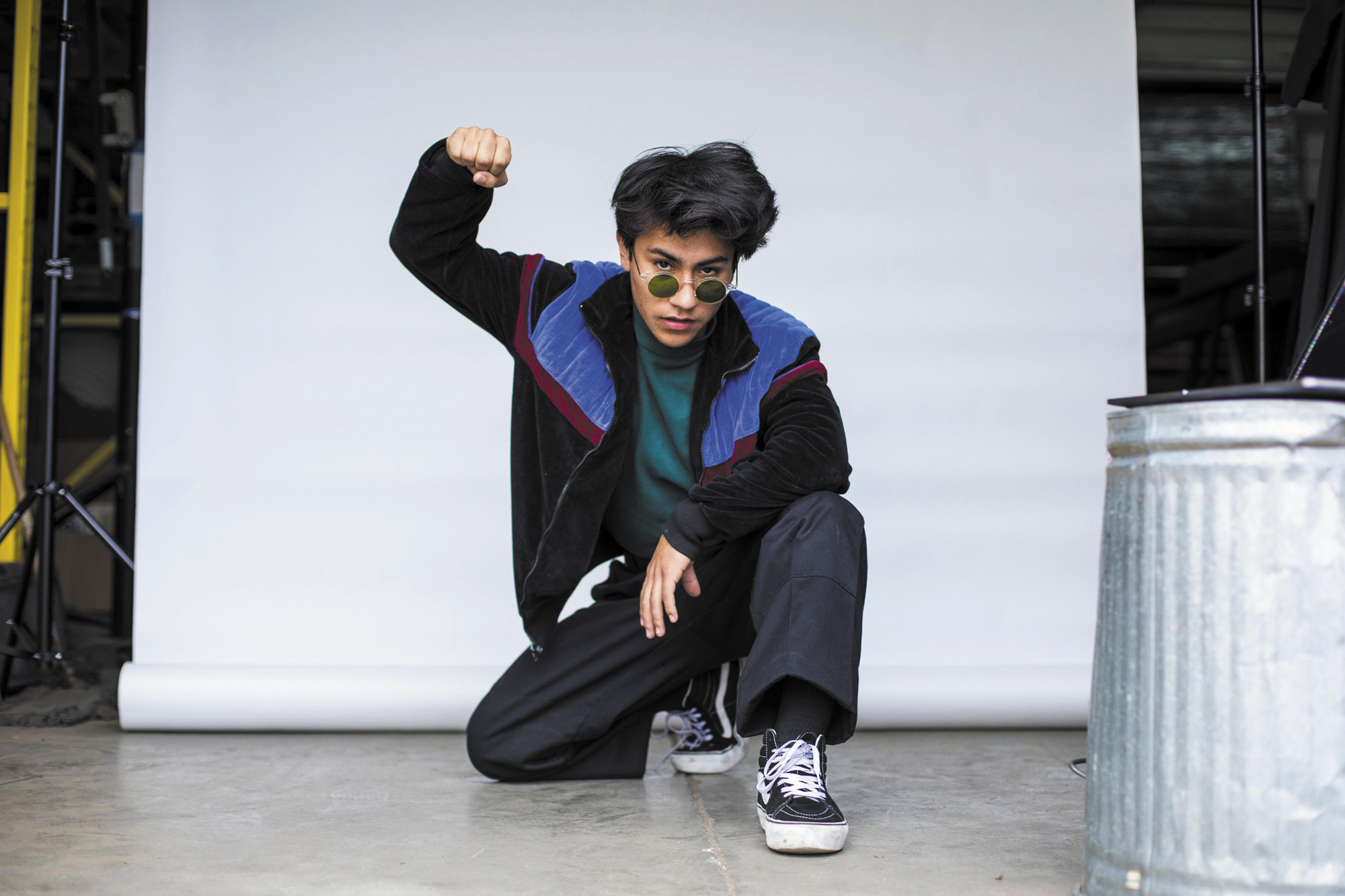 What do you snap/create for just yourself? 
I take pictures all day every day with my phone of mistakenly sexual vanity license plates and suggestive looking shrubbery and people with glorious hair and stuff I find at the thrift store. I have no trouble amusing myself and annoying my friends. 
Favorite aspect of your creative process and work, and the one you procrastinate on the most.
I actually really enjoy editing but it's the area where I find myself procrastinating the most. I used to shoot a video and come directly home and edit it in a marathon session. I kind of burned out on that and now it's harder to focus with the distractions of social media but I feel maybe taking more time is working out. 
What experience in your career (or life journey!) shaped you the most.
I made a film when I was 10 years old called Airplane! and nothing has been normal since.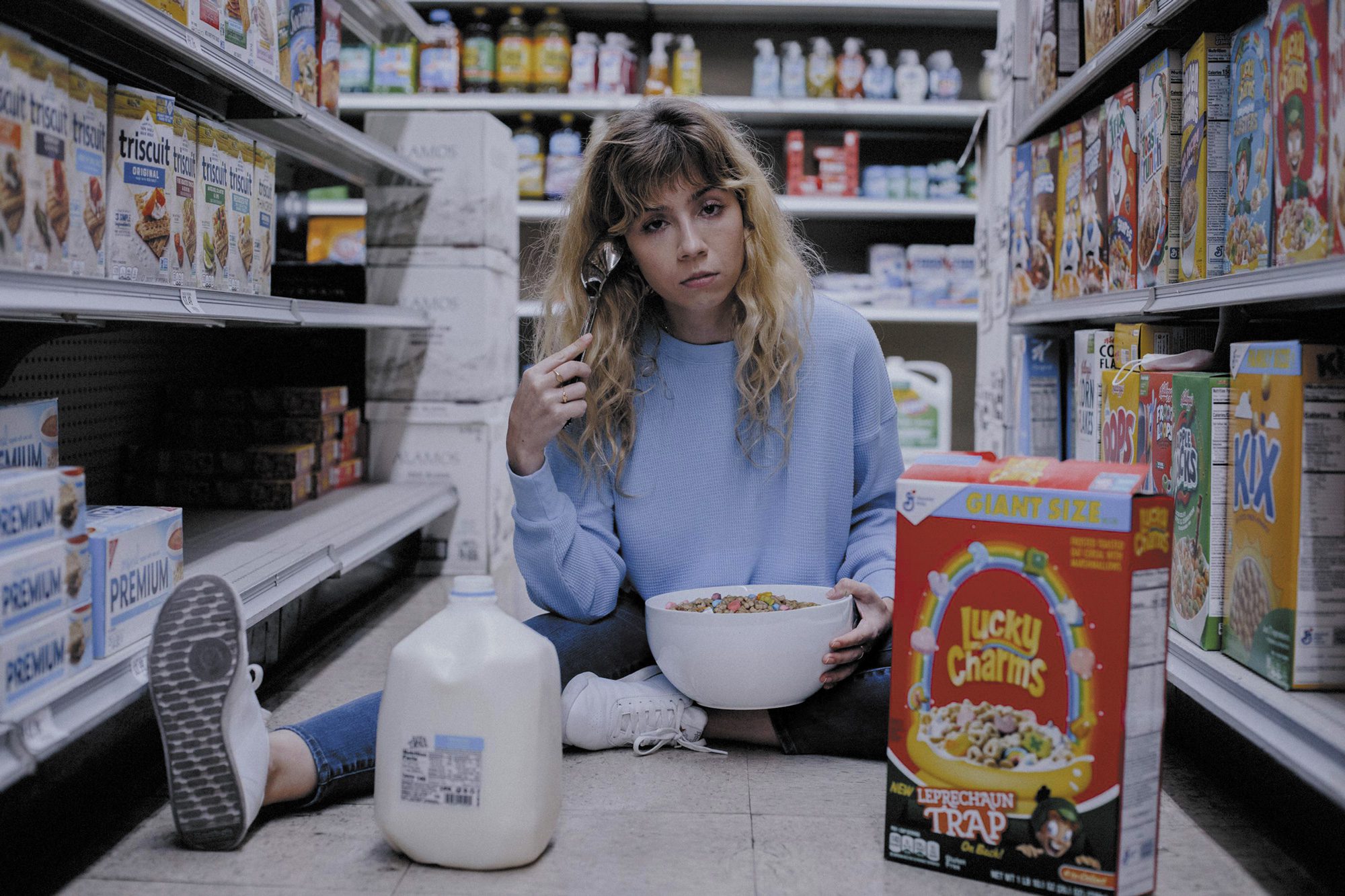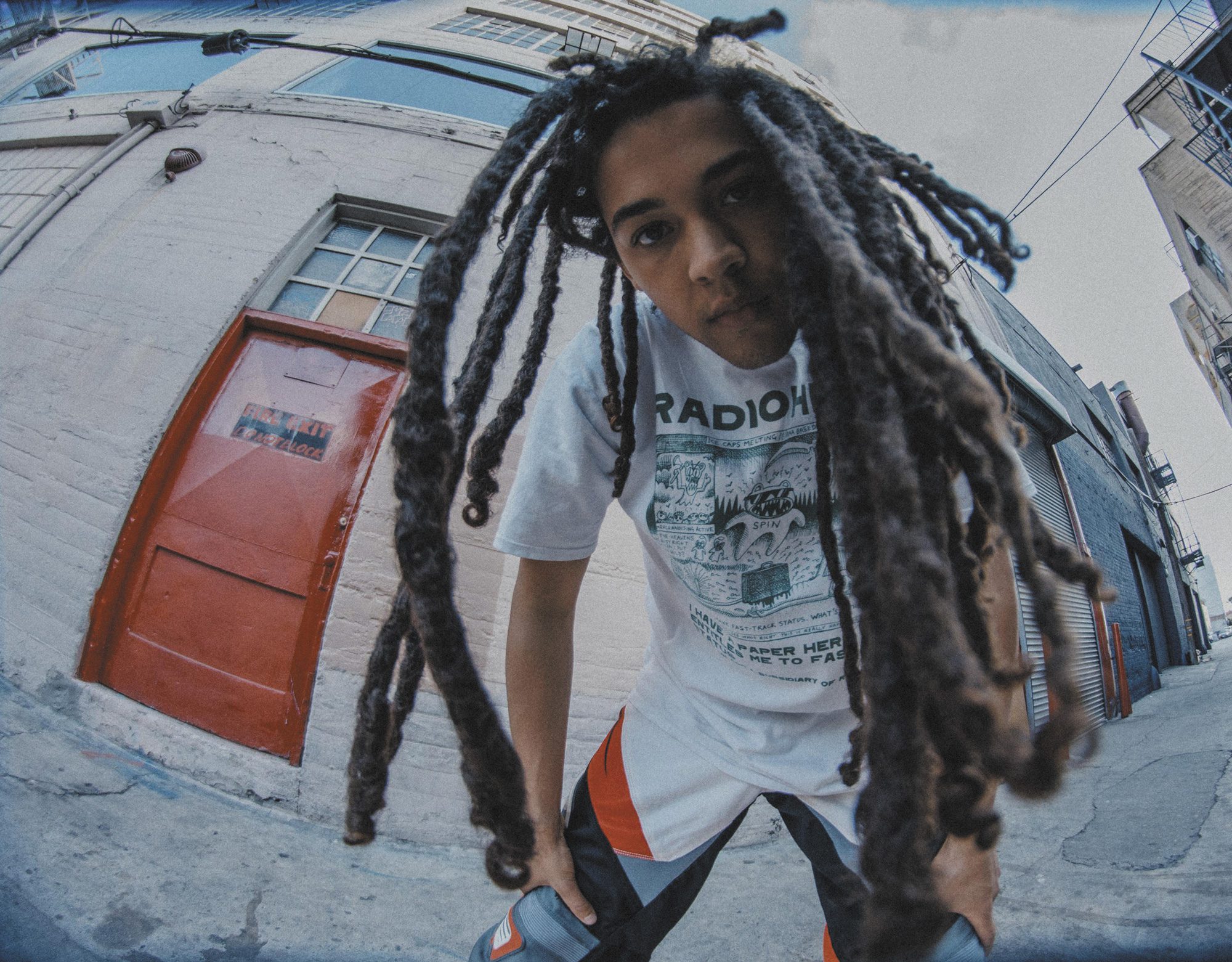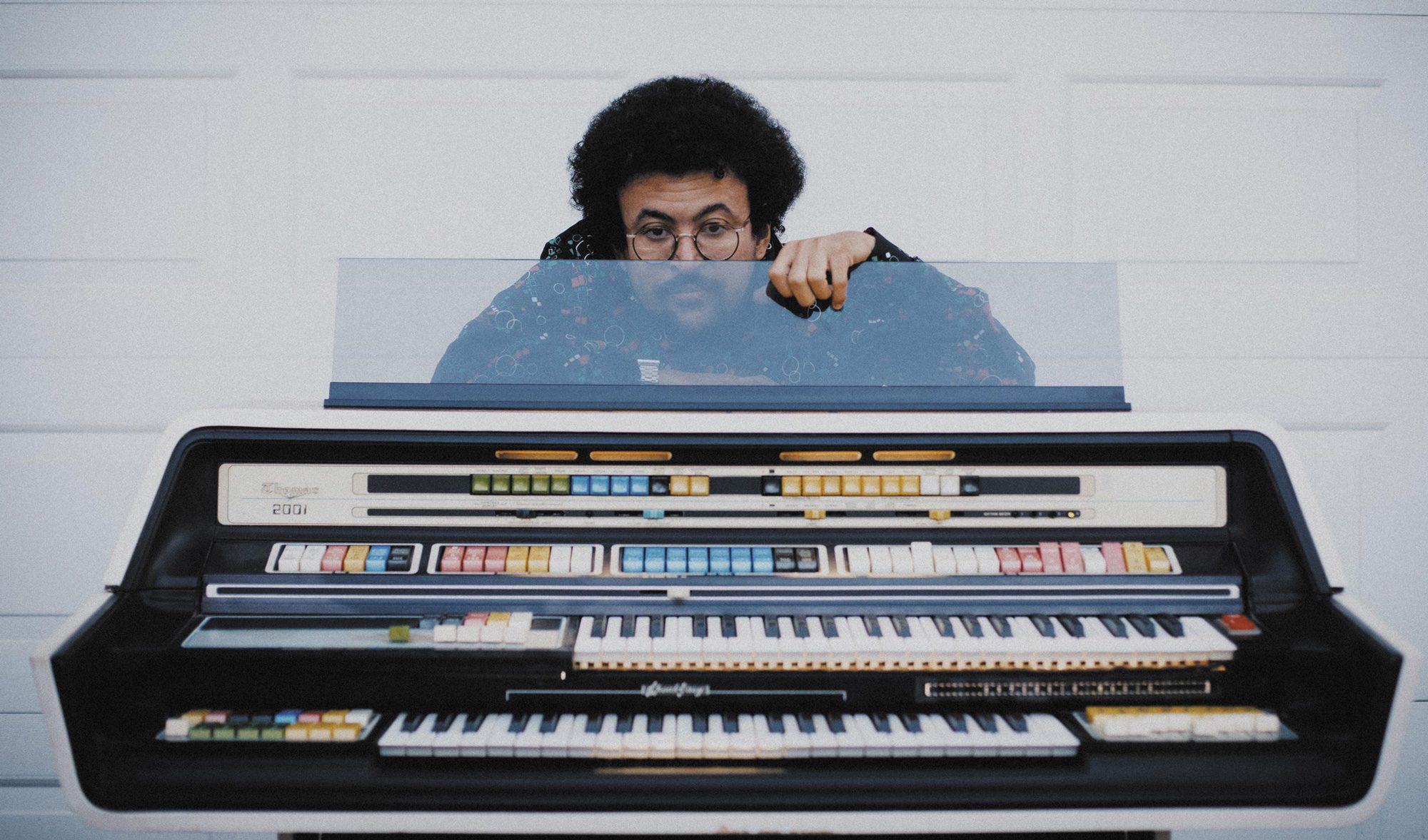 As an artist working on shoots, projects, shows, films and more in the hub of the entertainment and media industry, how do you balance fulfilling a client's needs and wishes while staying true to your own creativity and artistic integrity?
I have fully separated the two. I shoot a lot of corporate work and I really just deliver what they need and don't stress about it creatively. The work I do outside of that is where I can fulfill that desire. Still I really try and tailor each project to what the artist is trying to put out into the world. Just through my eyes. I feel if you develop a really strong signature look it's a bit limiting and kind of paints you into a corner creatively. It doesn't ultimately serve you or the artists you work with as well. 
How does being a photographer/filmmaker/artist affect the lens through which you see and experience day-to-day life?
I think it can affect you negatively if you are not mindful of it. You have to constantly tell yourself that not everyone is your subject. Not everything is meant to be captured. Thinking about consent and also when to just enjoy a moment without having to record it.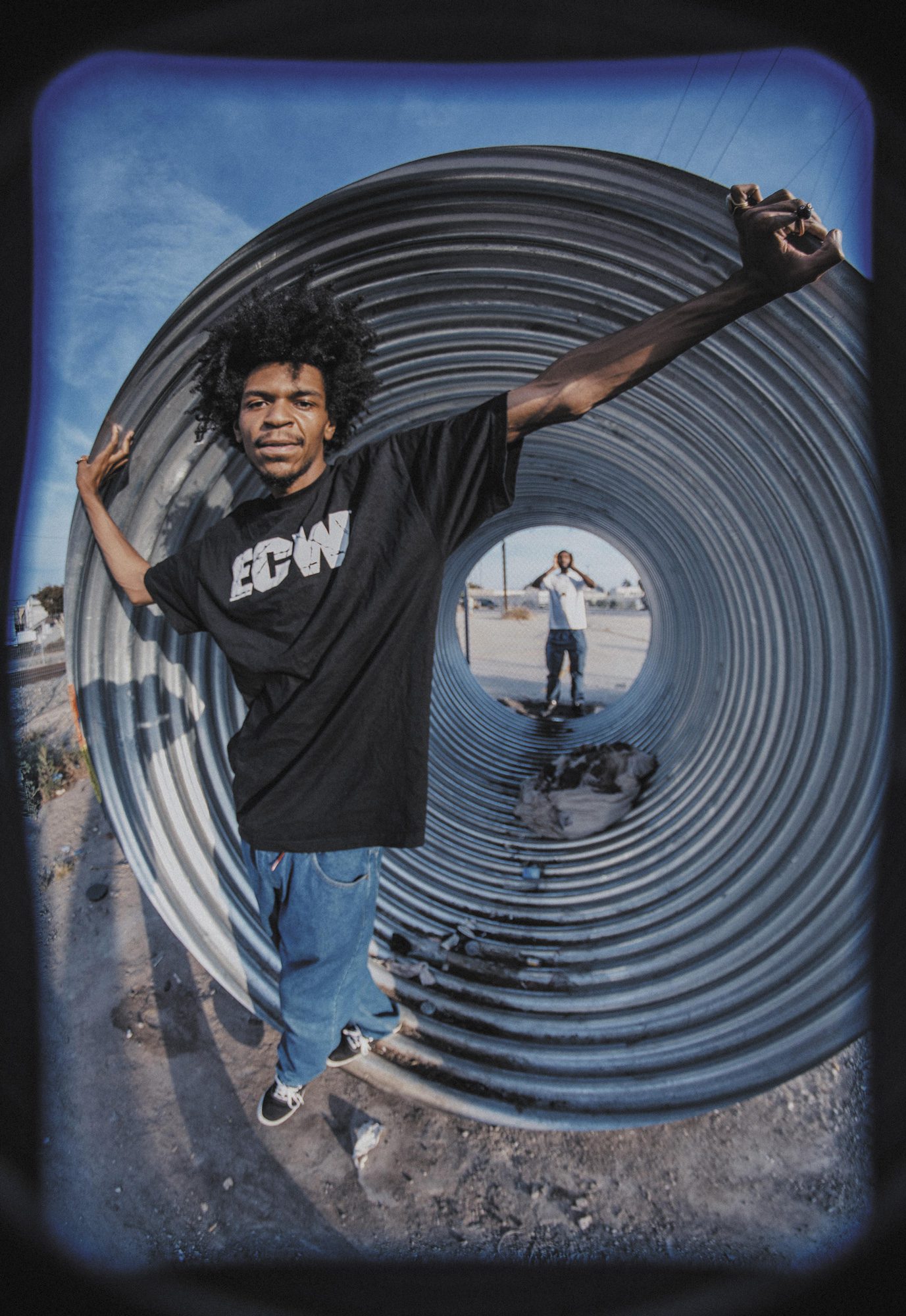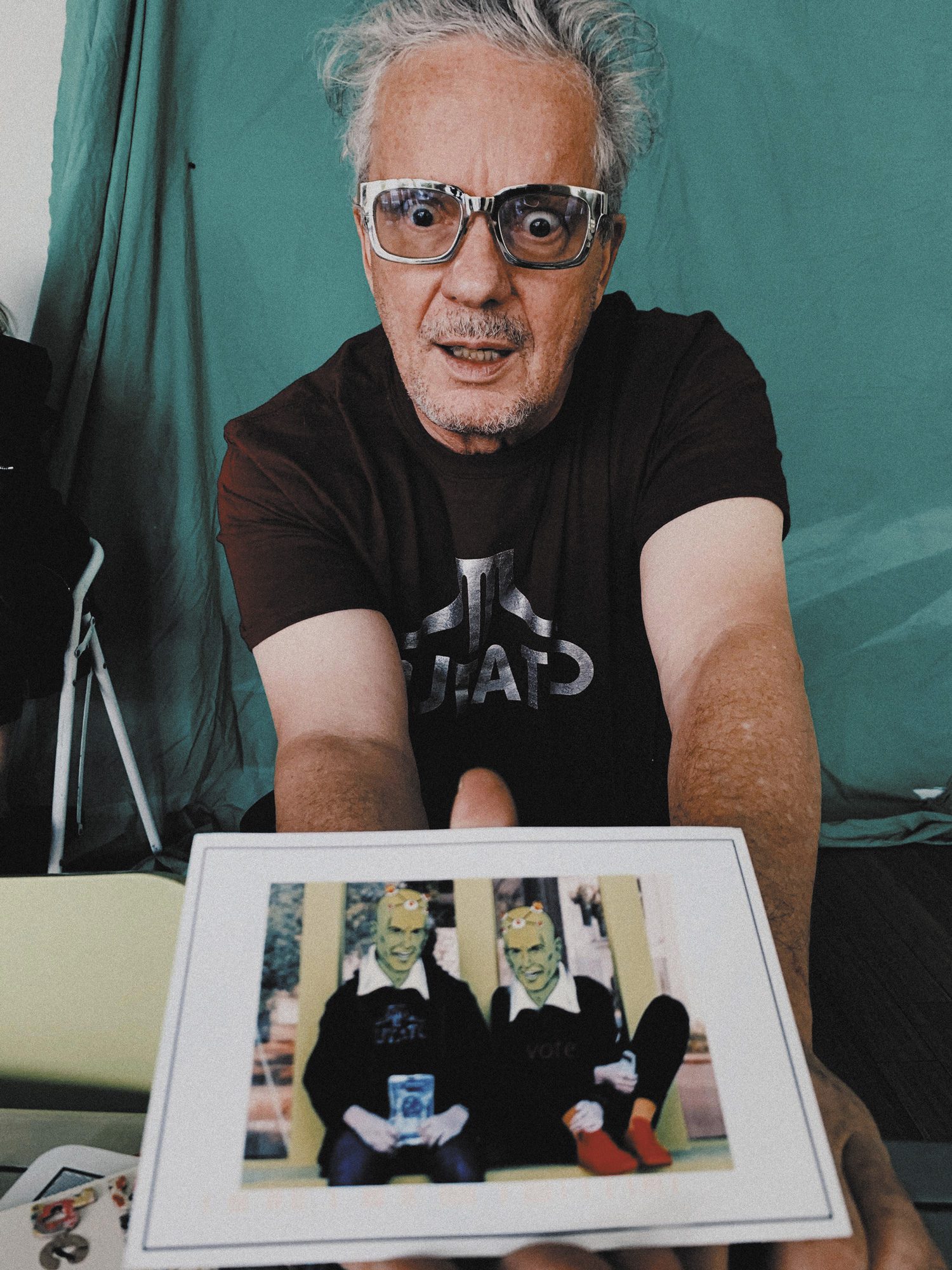 You have to pack super light for a project-oriented trip, what creative supplies/equipment do you bring?
Pack some patience and don't forget your sense of humour. Technically it doesn't matter what camera you bring but don't forget the battery charger. All the stuff you have to pack and manage is actually my least favorite part of the process.
Why is art important?
The world is so complex and huge and I think art is a way to focus on different aspects of it that can get lost in the whirlwind. It's really just pointing out the beauty amidst the chaos. 
What's on the horizon for you?
I've kind of stopped setting concrete goals and I am just focusing on getting more poetic and expressive in my work. Just capture a few more images that make me feel some kind of way. I just want to feel something and hopefully make others feel something too. I really enjoy being alive even though it's not easy. I want to make people happy to be alive right now.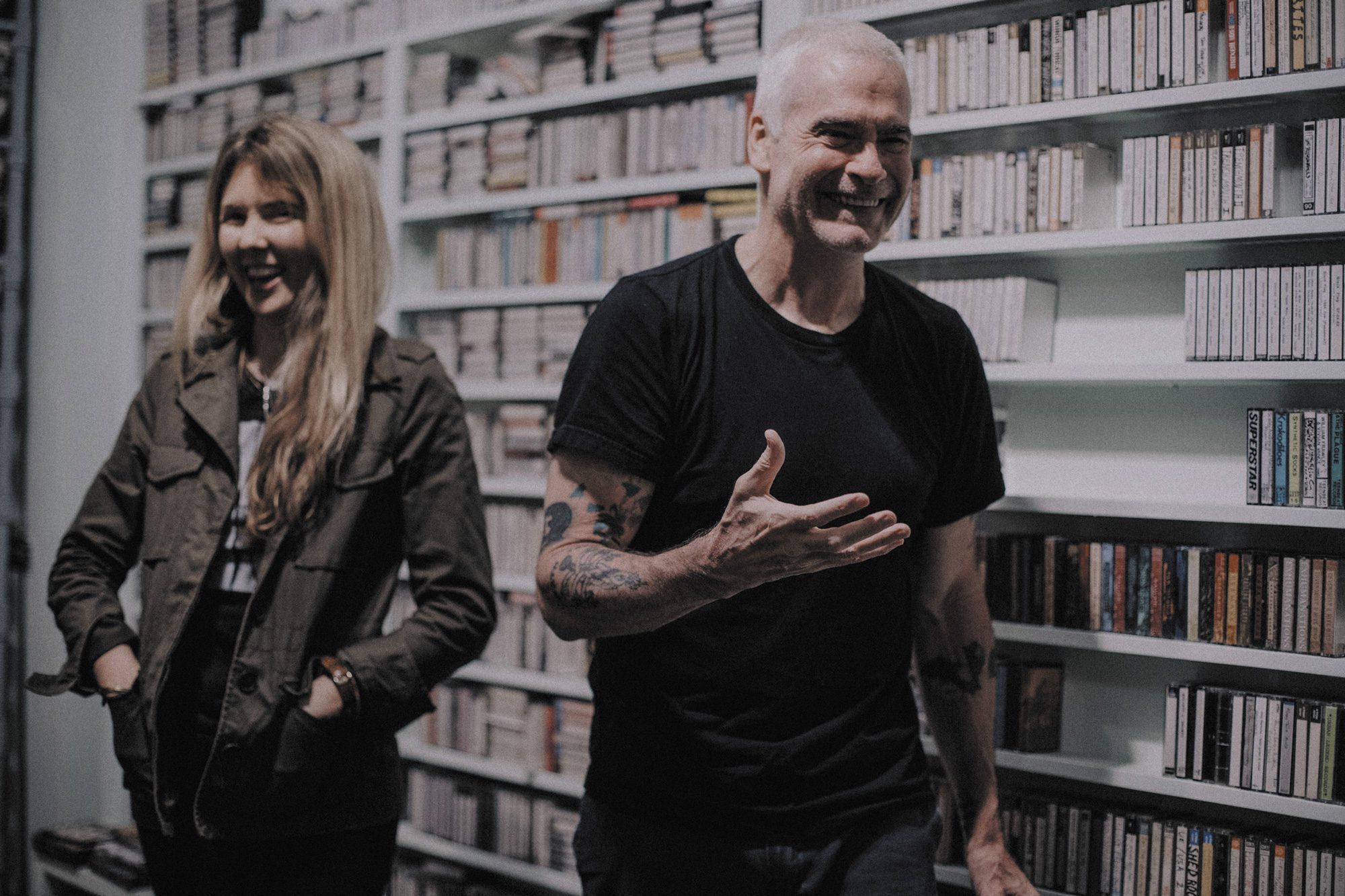 ---
See more of Ross' work at rossangeles.net and on Instagram.
---
Check out Ross' latest Birdy contribution with "Freaky Bowie" photos of Beatie Wolfe for an interview she did with Krysti Joméi. Head to our Explore section to see more of his work from past issues.
---
Krysti Joméi is the owner and founder of Birdy Magazine. Currently living and creating in Denver, she grew up all around San Francisco, by Houston's NASA, on an island across from Seattle and near the Canadian border. At 19, she graduated with a double-bachelors in Communication and Journalism before making her way to the renowned public radio station KEXP to dive into the music world as a writer and editor. Before landing in Colorado, she lived on a locally-run, sustainable farm at the base of Kenya's Nandi Hills where she documented the multi-tribal farm's agricultural apprenticeship program and created a course manual in an effort to gain government-recognized college accreditation for its participants. In 2013, she partnered with Birdy co-owner/co-founder Jonny DeStefano to run their DIY, donation-based comedy and music venue, Deer Pile, in Denver's Capitol Hill. Together, Jonny and Krysti released their first issue of Birdy in January 2014 and never looked back.