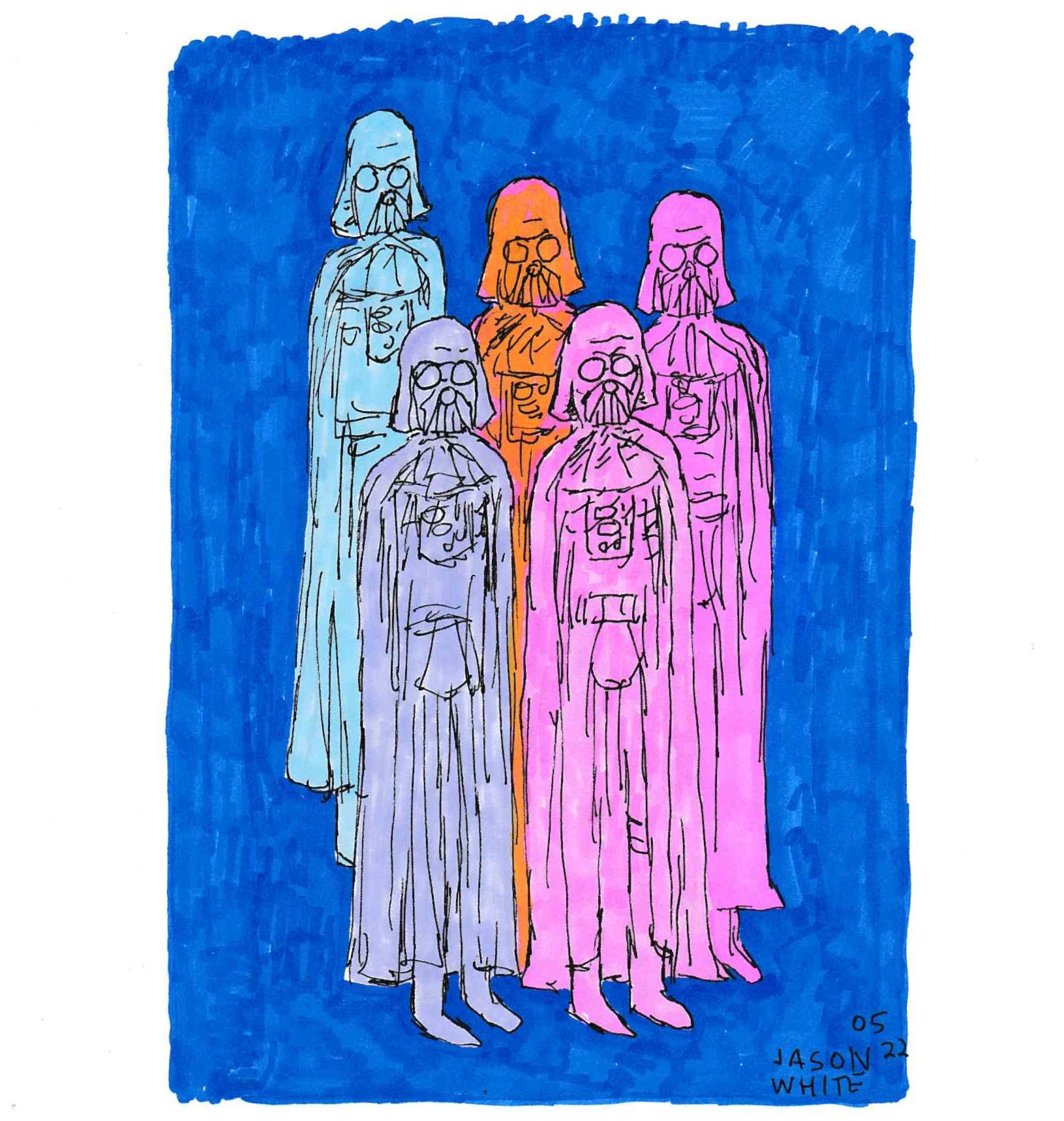 Humidor of human filth
By Zac Dunn
Art by Jason White
Published Issue 102, June 2022
The most magical man
Lives on top of boxes but
Wants desperately to understand
The circumference of the meridian
Goal posts smoke and cold ropes
Evoke similar waves and places
We've already been
Splice the marmaduke
Clutching gleaming things
So bright they
Ignite patterns and eruptions so
Blatant they gather dust and make
A commotion
Lack luster longevity
Exposed and brutalized
Untold obliteration
Cause equals effect
Hold on
Let go
Similar fantastical faces
Emerge and spew
Dirges so guttural
The most malicious
Moonshiner would pine
Perilously toward water
That simple thing that was not there
The colostomy bag of
your spirit
Is full
---
Zac Dunn is a psycho-social mechanic, father, musician and dreamer. Check out his music and follow him on Twitter and Instagram.
---
Jason White is an artist living in the suburbs of Chicago. His favorite mediums are oil on canvas and pencil & ink drawings. When he was a kid he cried on the Bozo Show. His work varies from silly to serious and sometimes both. Check out more of his work on Instagram.
---
Check out Zac's May Birdy piece, RAMBO WAS HERE, and Jason's May companion artwork to Brian Polk's Rumors, Idle Talk & Fireside Chat, and Jason Heller's Strings, or head to our Explore section to see more of his work.