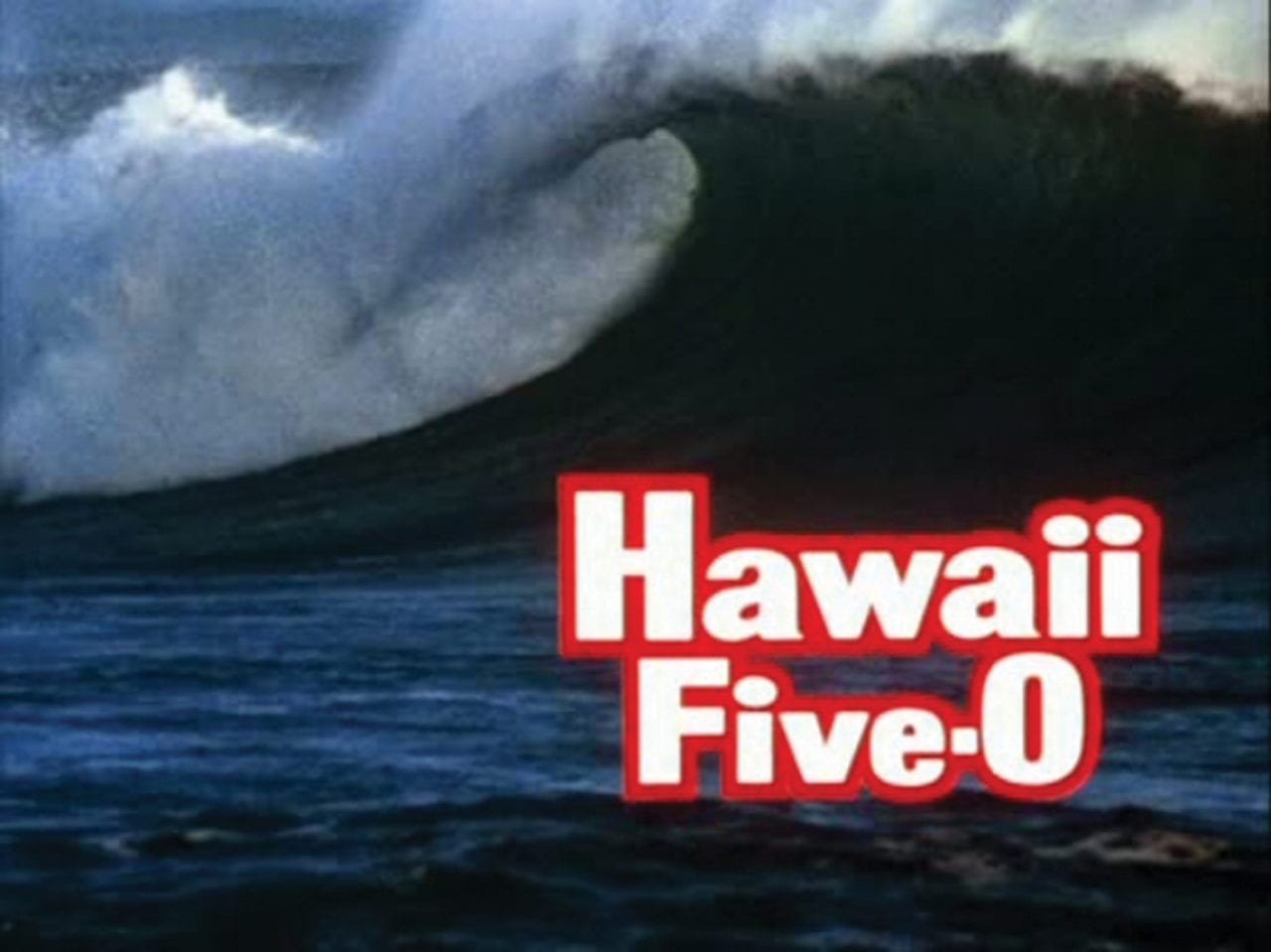 WAX ON TRAX
By Sam Schiel
Published Issue 080, August 2020
Artist: Morton Stevens
Title: Hawaii Five-O
Genre: Soundtrack
Released: 1968
Composer, conductor and musical director Morton Stevens is primarily known for his soundtrack work which began in the 1960s. He scored a wide variety of music for many TV series and a multitude of movies. 
The Juilliard graduate was tutored and inspired by his mentor Jerry Goldsmith who is one of most prolific soundtrack composers in history. Just one of the shows he lent his skills to was the iconic, original Star Trek TV series from the mid to late 60s, as well as the full-length films of the decades that followed. Some of the best TV soundtrack music of all time can be heard when watching that show. Hard to imagine Spock doing the Vulcan mind-meld thing on the Horta without the moody background of beautiful sounds that accompany it.
Stevens came on to the scene in the mid 60s, scoring music for Gilligan's Island, Gunsmoke and the movie, Wild and Wonderful. His big break came later that decade when he was hired as the composer for the new police drama TV series Hawaii Five-O. The show centered around the daily activities of a bustling Hawaii state police precinct lead by Steve McGarrett (Jack Lord), with help from his loyal officers Danny "Danno" Williams, Kam Fong Chun and Chin Ho Kelly. The original series ran from 1968 to 1980. It was nominated for an Emmy Award 12 times and actually won two in 1970 and '74. Both awards went to Morty for his stellar musical contributions. 
The opening theme, written by Stevens, is one of most instantly recognizable TV themes of all time. Up there with Mission Impossible and Mannix, both of which were written by legendary soundtrack guru Lalo Schifrin. The Hawaii Five-O theme starts o with thundering tympani, pounding a furious Polynesian beat that breaks and ushers in the signature horn part of this memorable melody. An action-packed theme for an action-packed show. Listen closely and you may hear Jack Lord combing his thick, jet-black coif in the background. 
As with most TV soundtracks, the music is written to enhance the many varied scenes the show presents and reflect the mood of each one. Whether it be a car chase, foot pursuit, surveillance or a swanky cocktail party, Stevens nailed it. Following the blistering theme is the somewhat subdued "Call To Danger" which boasts a marching band drum break that would make any modern-day DJ drool to sample. In fact, much of this soundtrack has been cherry-picked by a number of DJs and hip-hop artists with some nice results. You can't lose with this treasure chest of sounds.
A few more tracks from side one worthy of praise are "McGarrett's Theme," "Front Street" and "Blues Trip." The first is a mellow bossa nova tinged rhythm and melody dominated by a soft flute part. Close your eyes when you listen to this one and you can see McGarrett slowly winding his way through a crowded dinner party, looking for a case contact or an after-dinner companion. "Front Street" is an R&B/funk instrumental  classic building from a simple drum beat that progresses as saxes and horns trade o licks, setting the stage for a stakeout that turns to a car chase with a fantastic middle drum break, reminiscent of legendary drummer Bernard Purdie. "Blues Trip" is an up-tempo mover that features some amazing Hammond B-3 work accompanied by a sizzling, fuzzed-out electric guitar. Like "Front Street," it too has drum breaks that will catch a DJ's ears.
"The Floater" kicks off side two and showcases the mighty players of the CBS Orchestra in full force as they revisit the structure of the opening theme with another mover and groover that shows the talent of the top-notch musicians under Stevens' direction.
A short, mellow break in the action with "Interlude" slows things down for the listener to catch their breath. Things pick up quickly with "Operation Smash," a groovy, R&B soaked floor-burner driven by horns and saxes with a smattering of electric guitar. "Beach Trip" follows with its eerie intro, akin to something of of Dr. John's 1969 Gris-Gris. This one morphs into a trippy organ freak-out, quickly returning to the weird, atmospheric side of things. "Up Tight" is next in line and has a similar feel to "Beach Trip," with more structured parts that set the mood for an investigative scene or a stake-out. Side two closes with "The Chase/Hawaii Five-O," with "The Chase" part being what the title suggests — background music for a car chase or foot pursuit scene. This segues into the opening theme reprisal as the final, giant wave comes crashing down on this study in sound. 
Morton Stevens most definitely left his mark on the music world with this masterpiece. Along with the session players of the CBS Orchestra, he delivered a soundtrack that will stand the test of time as one of top three action TV soundtracks of the 60s and 70s. "Book 'em, Danno!
---
Sam Schiel is a Denver-born and raised writer, DJ and music guru at Wax Trax Records. His hobbies include, but are not limited to, shape-shifting, dousing and knitting. His favorite color is purple, favorite band is The Banana Splits, favorite sport is deep sea curling. He loves Larry Storch, Craig Ferguson, Dr. Strangelove and The Addams Family. When he's not drinking Zima at Lakeside Amusement Park sporting his ushanka, he's eating borscht, enjoying the sweet aroma of the Purina Dog Chow Factory, and gawking at 1969 Plymouth GTXs.