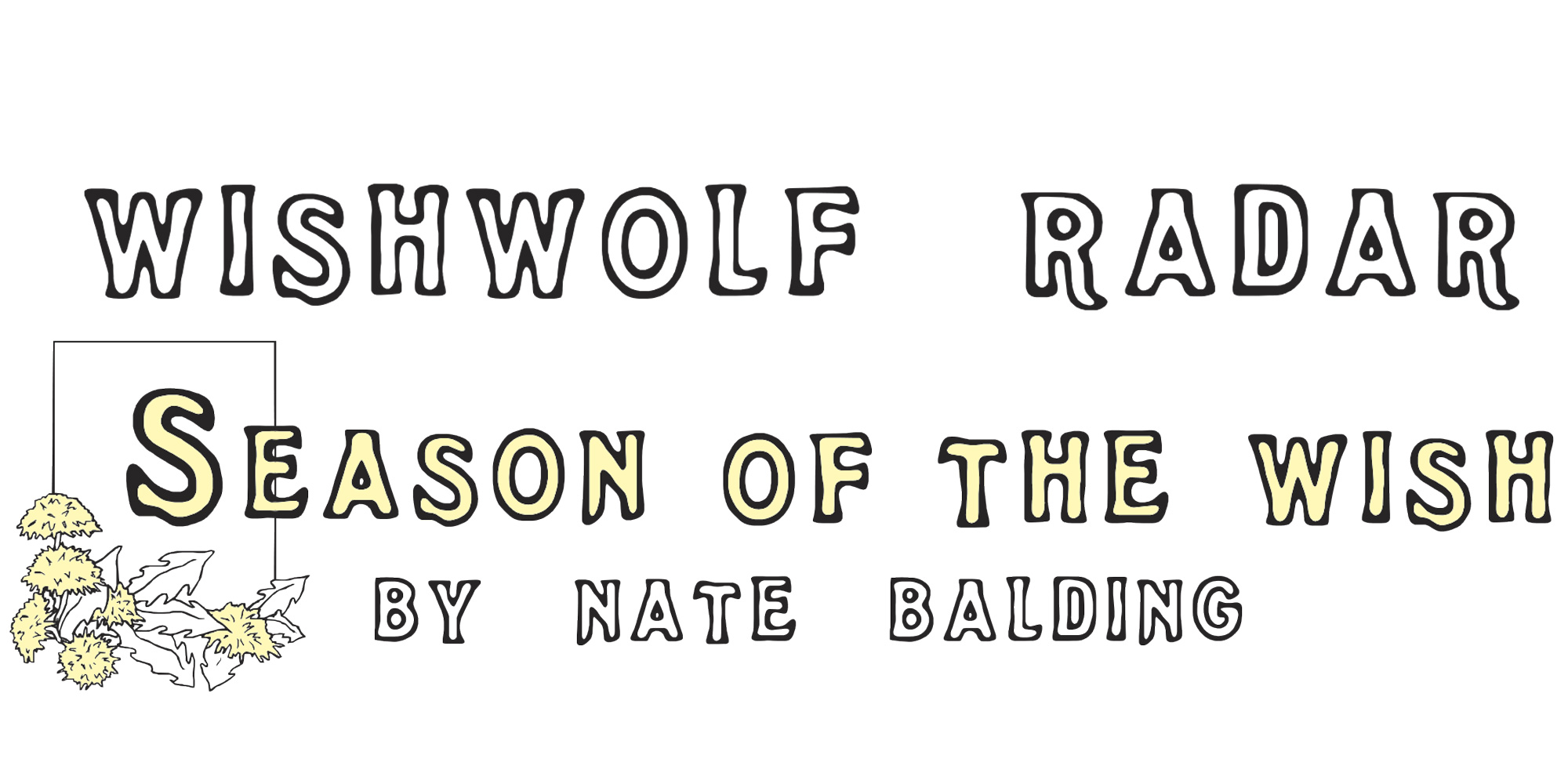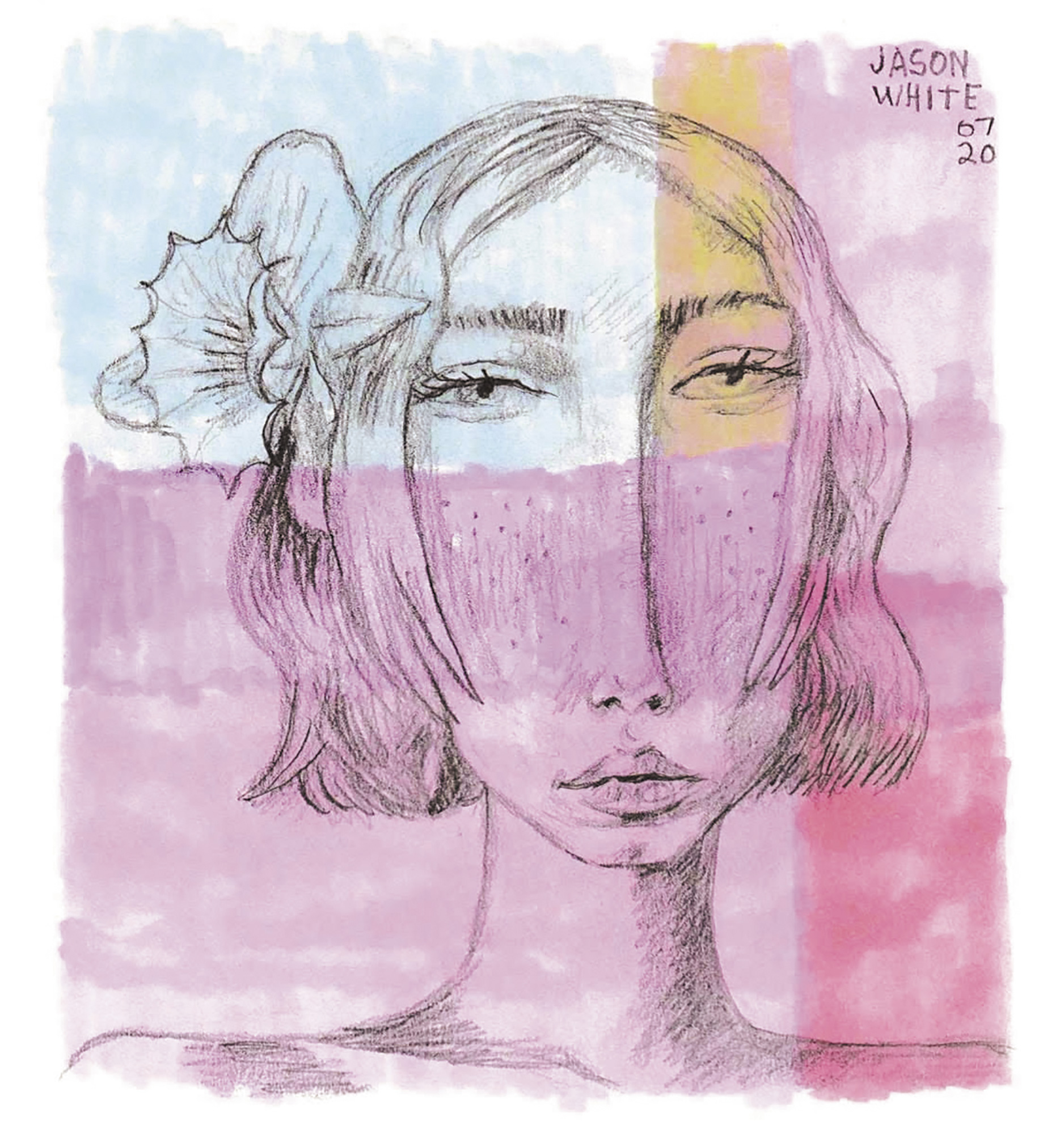 New Year? New you!
That's the plan, anyway. Though for even the most resolute these wishes tend to taper off as the year proceeds, carrying with it the endless baggage of daily suffering that Buddhists call "living." And yet our collective whimsy lies with continuing human sentimentality; that the beginning of any new project is fundamental to the transformation of one's life as the weathervane of time swivels inexorably with the tailwinds of positive growth. 
Humanity is a group that tends toward a belief in wishful thinking. That there's a cool, quick secret of some kind, perhaps hidden in an inexpensive mass-produced manual, typically discovered atop the toilet tank in the bathroom where your "fun" aunt keeps the extra sage on the off chance the room requires both a physical and spiritual followup to some particularly diabolical ablutions. A secret that will give every person the inside track to bending reality itself to the will of the wisher.
Our combined millennia of content production, however, begs to differ.
Whether it's sourced in the ancient magic of a monkey's paw or the comically farcical dreams of Jeannie, wish fulfillment has only ever produced cosmic backlash at the expense of whomever hath dared to vie with the Infinite for control of their destiny. The only well-recalled success story is found in the tale of Skee-Lo, who famously wished for many things that would not come true but who nonetheless will always be remembered for producing a true banger. How he escaped the cruel intentions of fate is unknown. But none can be sure whether some grim doom still awaits the would-be baller in a future reckoning at the behest of a giant rabbit in a hat with a bat.
There does exist a group of people for whom the concept of wishing remains a vibrant alternative to the drudgery of decision-based movement through the fourth dimension. They're a disparate network of internet strangers who've come together in order to create perfect wishes. Wishes so well constructed that no harm could befall the invoker regardless of how much the being granting it would like to skew the words into an ironic twist ending. These are the members of the Open-Source Wish Project. Granted, their presence has dwindled since 2007 to a series of beleaguered Reddit threads and blogs held up on keystones built from cascading style sheets and pure lunatic gumption. But they persist; warriors in the battle against accidentally selling your soul to a djinn for a vegan clam chowder that alters all plant life on earth into shell-backed slime tongues that breathe snotty broth-lump.
Or, like, whatever's weirder.
While the Open-Source Wish Project's main goal is deconstructing desire into long blocks of legalese intended to outwit whatever thing they might happen to encounter in their ongoing search for simple circumventions of all physics and reality, they have another greater weapon sitting in their hypothetical arsenal.
A time machine.
Duh.
The Outcome Pump is a theoretical device that will allow anyone — even those who by no fault innocently blurt backfireable demands — to only continue through the timeline wherein their wish is perfectly executed through an endless process of check-and-see, warping backwards in every failed conclusion. An article about the Outcome Pump features a nightmare scenario with a grandmother in a burning building being obliterated in a nuclear blast or thrown out of the solar system as potential ends to a wish as simple as "Get my gammy out of there!" With an Outcome Pump, they say, gammy gets to live to vote again. She votes for the worst candidate. Again.
It's also been said to be of gratifying use in the bedroom where its given name is a single entendre.
Given the dearth of evidence that time travel is even possible it's unlikely that the Open-Source Wish Project, or any of its adjunct adherents, will find themselves in possession of a device powerful enough to reset time to the moment preceding a granted wish. And that's without even mentioning the safe assumption that anything capable of granting wishes is probably also okay with destroying time in a rage quit scenario. So you're potentially playing with an apocalypse here you selfish butt crumb. Despite this, it's hard to believe that the wishful thinking crew is willing to take likelihoods and mathematical proofs as anything but minor hurdles on the way to building a world that conforms to the easy daydreams floating through their heads. They're committed.
The OSWP may be courting total devastation and the undoing of All That Is, but there is a heartening warmth to the idea that in the face of the harrow of the modern world there's are people prepared to go mind-to-mind with universe-altering monsters guarded only by their wits and the framework of an entire community built for the purpose of fucking with a genie. Most of us aren't even ready to deal with the promises we made about the Peloton.
---
Have questions about the paranormal?

Send them to werewolfradarpod@gmail.com or on Twitter:
@WerewolfRadar
.

It's a big, weird world. Don't be scared. Be Prepared.
---
Nate Balding is a freelance humanoid who occasionally manifests in print and can most likely be seen at Werewolf Radar. Should you wish to hear him manifest audibly you can do so at the aforementioned Werewolf Radar's associated podcast on Spotify and Apple, and if anything ever becomes humorous again, on a variety of stand up stages around the nation. If you're truly craving further content there's always @Exploder on Twitter — even if it is only a form of digital self flagellation at this point. His one thing that he considers actually accomplished was this time he was published in the journal Nature and then later collected into a volume called Futures from Nature, still available in places that have things.
---
Jason White is an artist living in the suburbs of Chicago. His favorite mediums are oil on canvas and pencil & ink drawings. When he was a kid he cried on the Bozo Show. His work varies from silly to serious and sometimes both. Check out more of his work on Instagram.
---
Check out Nate's December install of Werewolf Radar, Wereyule Logdar: I Think I'm Alone Now, and Jason's companion art to Joel Tagert's She's All Right, or head to our Explore section to see more from these talented creatives.