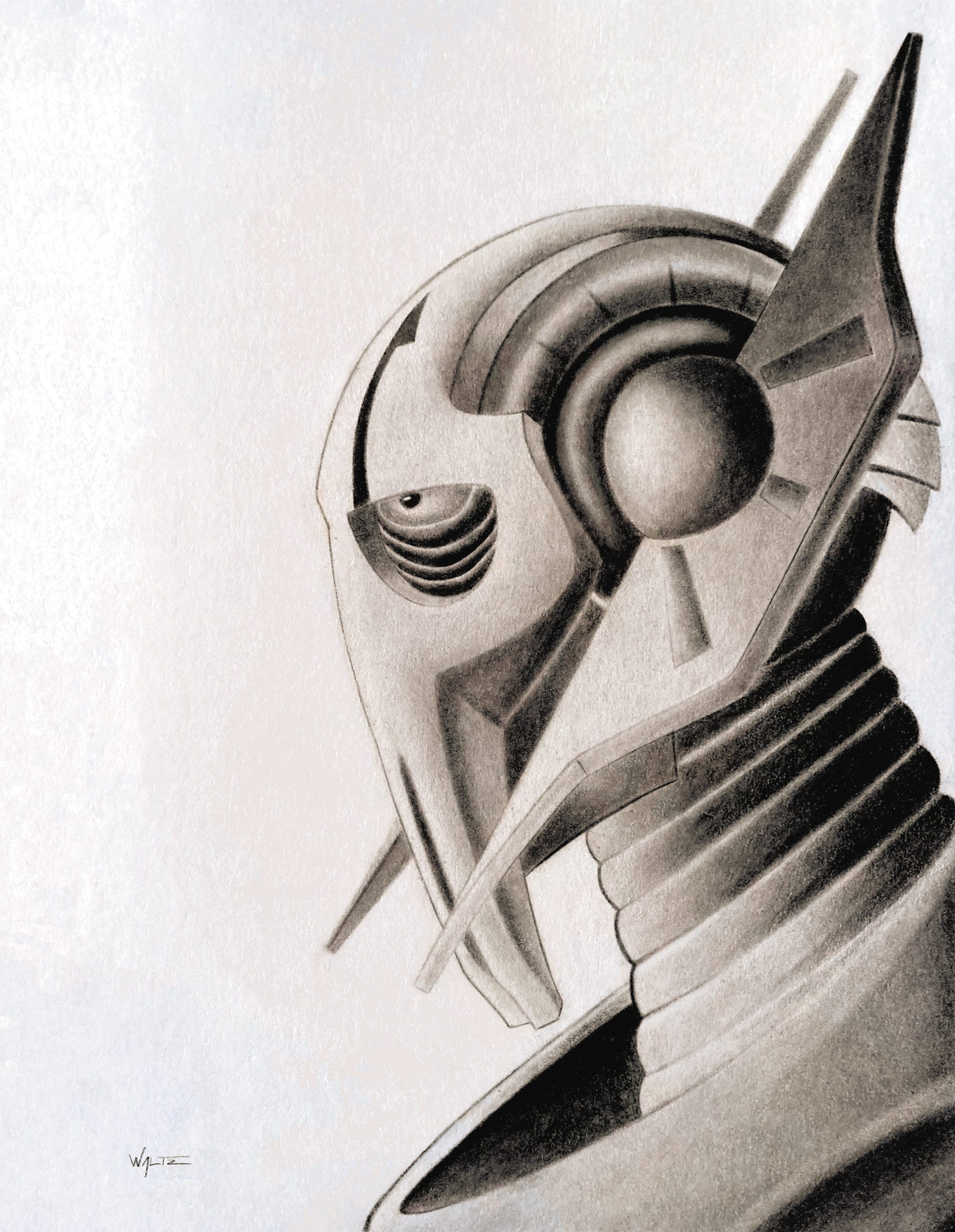 GENERAL GRIEVOUS SKETCH
By Kevin Waltz
Published Issue 081, September 2020
Kevin Waltz is an illustrator and graphic artist living in Denver, CO. He is an alumni of the University of Northern Colorado with a Bachelors Degree in Fine Arts with an emphasis in drawing and graphic design. His work entails anything design and illustrative based in music and commercial art, ranging from poster art, shirt designs, company logos, albums covers, cartoons/comics colorist, tattoo design work and much more.  In Kevin's original work, he tends to delve into surrealism, to mold and manipulate the world around us to create images of new places, people and objects to leave it up to the viewer to decide where the image takes them emotionally and aesthetically. His inspiration also stems from Renaissance, Art Nouveau, Impressionism, Pop, and Graffiti art.