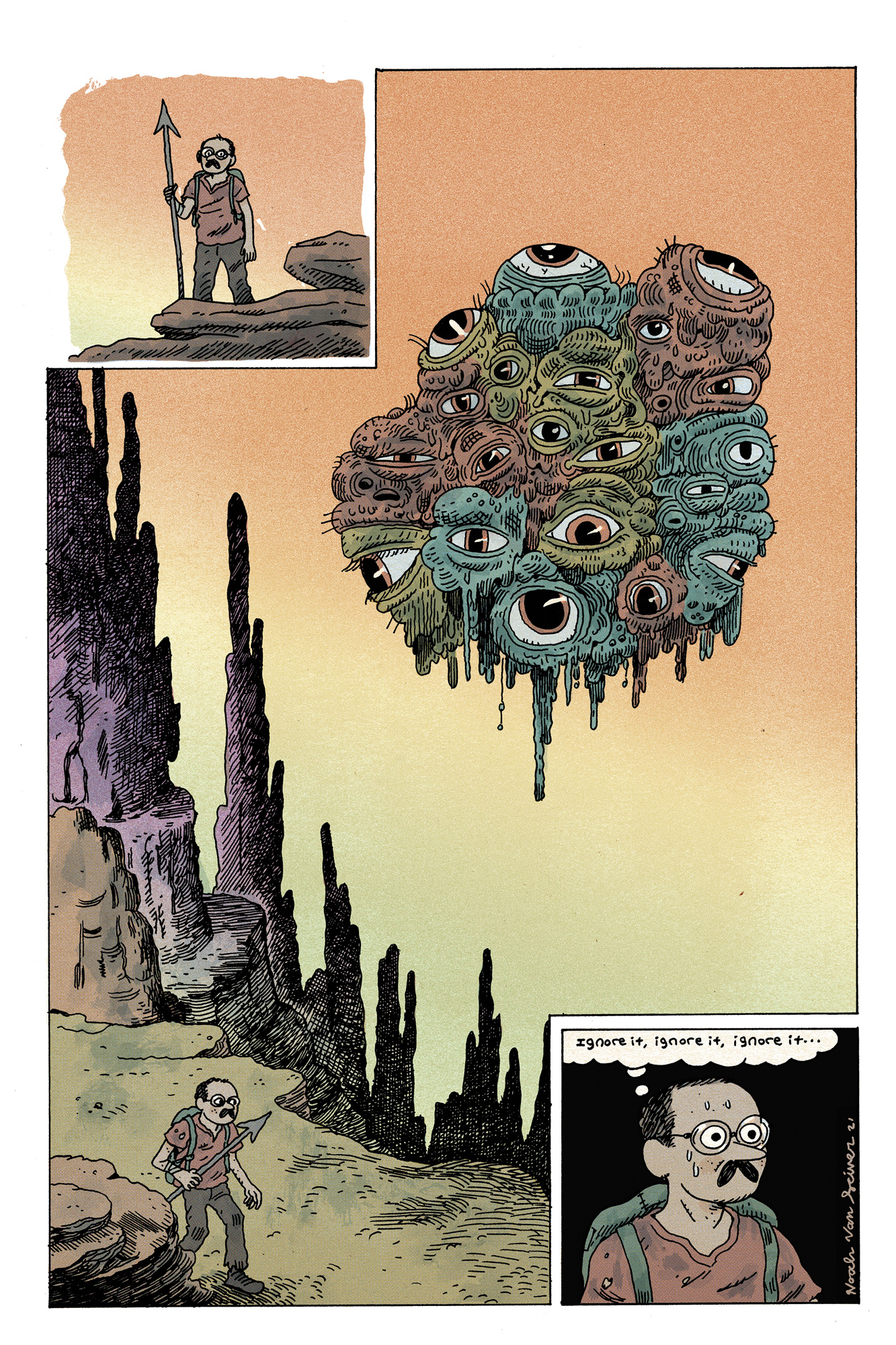 Ignore It
By Noah Van Sciver
Published Issue 091, July 2021
Noah Van Sciver is a multiple award-winning cartoonist who first came to comic readers' attention with his critically acclaimed, Eisner-nominated comic book series Blammo. His work has appeared in Teenage Mutant Ninja Turtles, the Best American Comics, Kramers Ergot, as well as countless graphic anthologies. Van Sciver was a regular contributor to MAD Magazine and has written and drawn numerous bestselling graphic novels including One Dirty Tree, Saint Cole and the Fante Bukowski: Struggling Writer series for Fantagraphics books. In 2015 he was the Artist in Residence/fellow at the Center For Cartoon Studies in White River Junction, Vermont. His books and comics are translated into more than 6 different languages around the world.
He is currently writing and drawing the graphic novel biography of the LDS prophet Joseph Smith, a collection of his newspaper strip The Introvert Club, and the first book in a planned trilogy covering the history of the Grateful Dead with writer Chris Miskiewicz.
Buy his stories at Fantagraphics. Check out more of his work on his site. Subscribe to his YouTube channel and follow him on Instagram.
---
Check out Noah's last comic in Birdy, El Gato, or head to our Explore section to peek more of his published works.