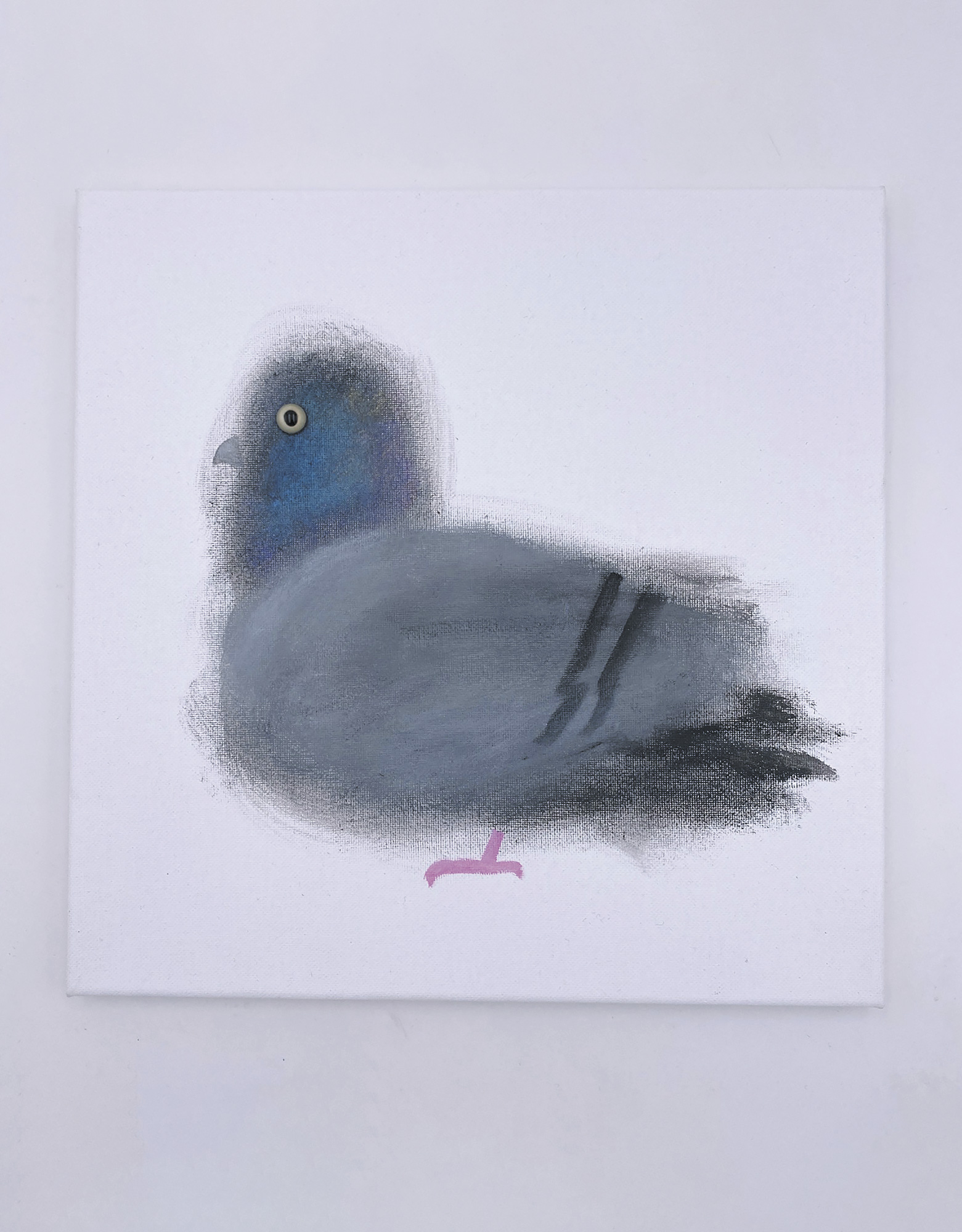 Pigeon Windowsill 898
By Kid Koala
Published Issue 100, April 2022
Kid Koala has established himself as a respected performer, film composer, theatre producer and visual artist. His career began as a scratch DJ in 1994, rapidly growing a cult fan base due to his virtuosic skills. Ever innovating, he quickly evolved into combining turntables with analog machines and visual storytelling devices to create his signature style. Kid Koala jumps effortlessly between genres as eclectic as hip hop, ambient, alternative, contemporary classical, blues, classic rock and traditional jazz. He has released 5 solo albums on Ninja Tune, and 3 albums on Arts & Crafts Records. He has also toured with Radiohead, Arcade Fire, the Beastie Boys, Money Mark, A Tribe Called Quest, Mike Patton, Jack Johnson, DJ Shadow and The Preservation Hall Jazz Band. He has collaborated with Deltron 3030, Gorillaz, Lovage, The Slew and the Afiara String Quartet. He has written and produced collaborative albums with vocalists Emilìana Torrini and Trixie Whitley and scored the multi platform video game Floor Kids.
Kid Koala's unforgettable live shows range from touring turntable carnivals like Vinyl Vaudeville, to immersive multimedia shows like Nufonia Must Fall, The Storyville Mosquito, Satellite Turntable Orchestra and his Space Cadet Headphone Concert; each of which express his unique form of storytelling with music, animation, film and interactive entertainment.
He has contributed to scores for the films The Great Gatsby, Baby Driver, Scott Pilgrim vs. The World, Men Women and Children, Shaun of the Dead and Looper amongst others. He has composed music for The National Film Board of Canada, the Cartoon Network, Sesame Street and Adult Swim. He has also been commissioned to create music for runway shows for Belgian fashion designer Dries Van Noten. He has published the award-winning graphic novels Nufonia Must Fall and Space Cadet.
Kid Koala has toured 6 continents and lives with his wife and two daughters in Montreal, Canada.
---
See more on his site | Instagram | Facebook | Twitter | YouTube | Patreon
---
Check out Kid Koala's last Birdy contribution, Creature Apt 908, featured as October 2021's centerfold for Issue 094, or head to our Explore section to see more of his past published work.