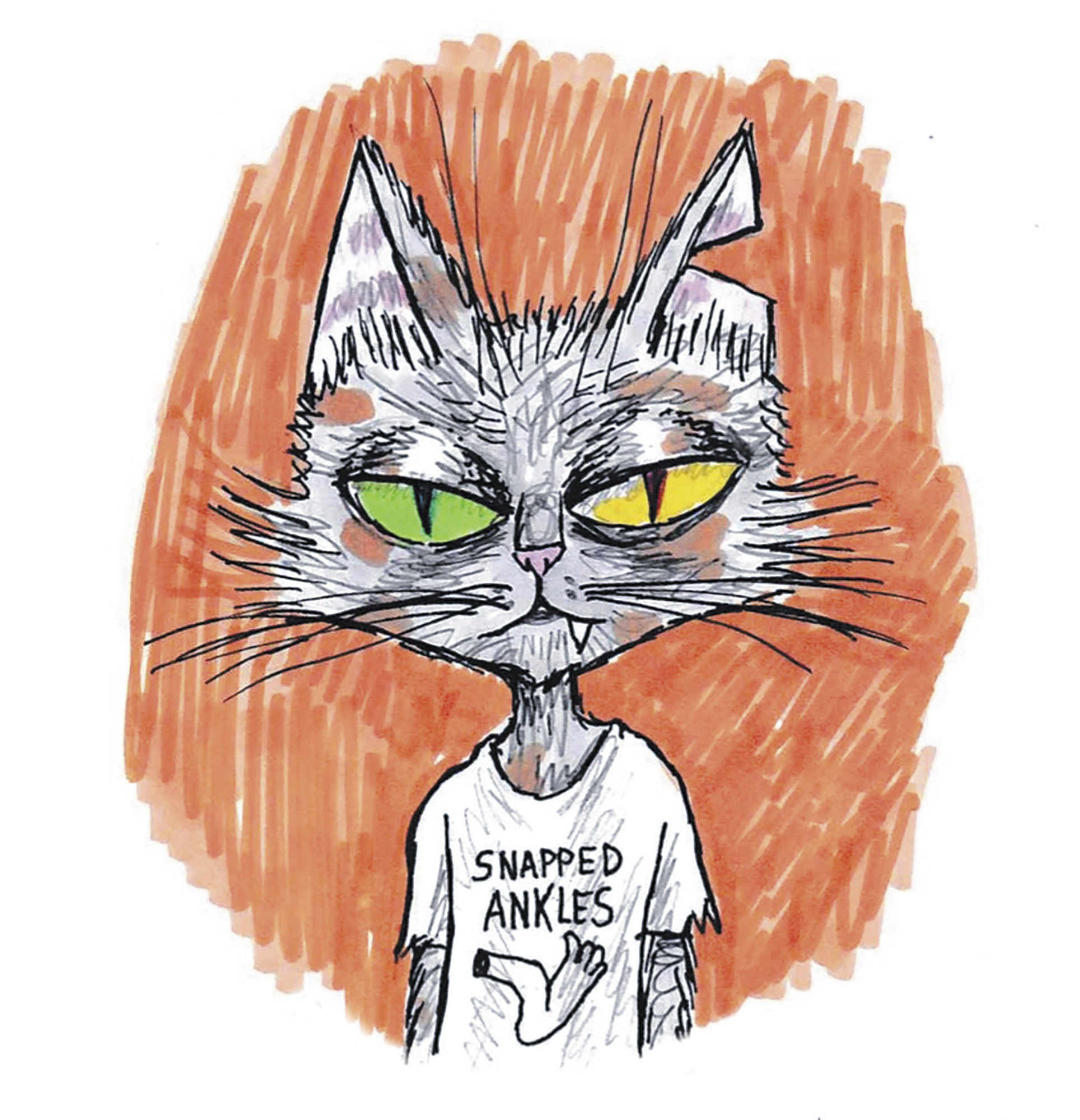 Some Things To Think About
By Brian Polk
Art by Jason White
Published Issue 100, April 2022
The Person I Was Telling A Story To Walked Away Mid-sentence, So I Will Finish Telling The Story To The Guy Who Happened To Be Standing Nearby
I was trying to recount a funny anecdote that happened last weekend that involved a rideshare driver who we all thought was stoned because he wouldn't stop talking about Taco Bell, but the person I was telling this story to walked away before I was finished. Instead of cutting my losses and awkwardly slinking away, I decided I would literally pivot my body and start talking to the guy who was standing immediately to the left. Even though I don't think he heard the beginning of my narrative, he humored me by allowing me to save face and conclude my amusing chronicles. When I stopped talking, he didn't laugh, but did very politely say, "That's funny." 
I Received A Painful Reminder Of My Age Yesterday When I Was Daydreaming About A Midlife Career Change
As I scrolled through social media, I came across a job posting that seemed perfectly tailored to both my interests and strengths as a worker. Even though I've been with my current employer for well over a decade, I allowed myself to fantasize about a life doing a different menial chore for eight hours a day for a different boss. But when I inspected the fine print of the posting, it clearly stated the company does not discriminate against the aged — in this case anyone over 40. I took that to mean they would definitely read my resume before throwing it away and then giving the job to a 20-something who's not bitter, jaded, and totally indignant about the fact that he has to waste his life working. As well they should. 
Hey Terry, You're Out Of The Band
I know the text I just sent directing you to pick up a copy of this magazine sounded cryptic, but now you can see why. I didn't want to tell you you're getting fired like this, but I didn't want to do it in person either, because you have a serious anger problem — and frankly, you tend to get a bit punchy when you're mad. (Also for the record, the aforementioned anger problem is definitely the main reason you're getting kicked out of the band. Well that, and you can't take criticism. And you're always late. And, well you get the picture. You're just not a fun person to be around, and you can't really play bass, which is ostensibly why you were in the band in the first place.) You may be upset, especially considering this was obviously premeditated (I generally have to turn in articles about a month before the actual publication hits the street). And you might be a bit distressed that everyone who gets a copy of this month's Birdy will no doubt be privy to your forced departure from our band. But I find public notices take a lot of the guesswork out of firings, since there's no possible way to misinterpret what is happening here. (But in case you are misinterpreting what is happening here, Dan, Sonny and I are kicking you out of the band.) Hopefully you'll find a new band to play in — though I certainly wouldn't wish your presence or bass playing skills on anyone else, but that's beside the point. Anyway, I guess that's it. I suppose I'll see you around (just not at the practice space, since from here on out, you will have no reason to be there.) 
Another Disappointing Birthday Is Looking For A New Bassist
Our softcore indie band, Another Disappointing Birthday, is looking for a new bassist. Members should: 
Not be angry

Not get punchy when you are angry

Know how to take criticism

Be on time

Be fun to be around

Know how to play the bass guitar 
Not getting upset upon being fired via a magazine article is also a plus. It'd be cool if you have a van and maybe 50 or so friends who come to every show we play, but it's not necessary. Get in touch with Sonny at anotherdisappointingbirthday666@gmail.com.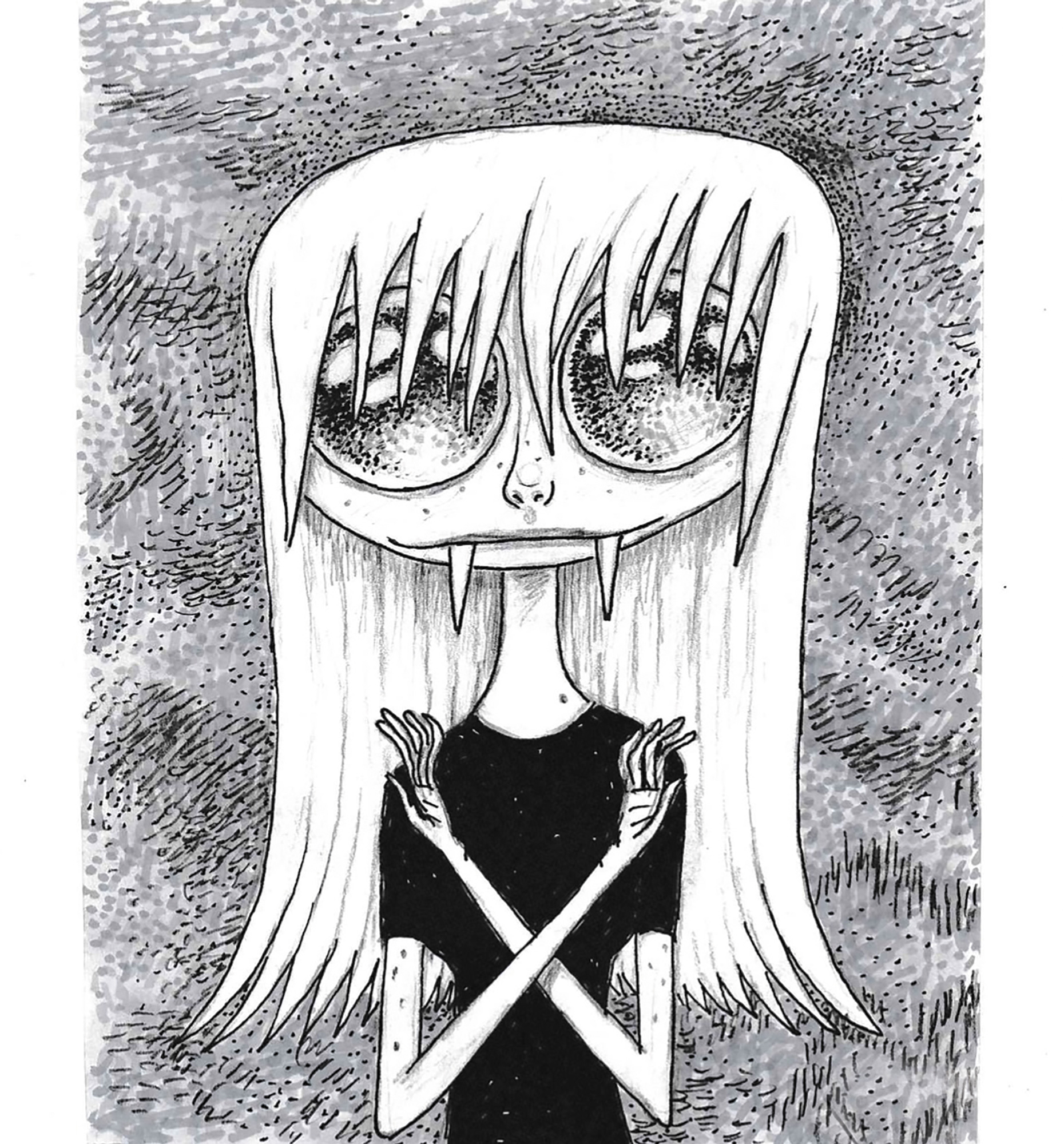 "I May One Day Learn To Love, But I'll Never Love You"
Sorry, I'm just using this space to document ways the overworked-yet-underappreciated main character of my forthcoming romantic novel, My Heart Throbs For Thee, will break up with her barbaric, unloving brute of a husband before she finds a good-looking man with hulking biceps who can both cook a decent casserole and make six figures a year. (Though upon further reflection, I may not use this exact quote — mainly because it sounds like a fucking Meatloaf song.) Other things my character could say during the breakup:
"My love for you knows only bounds."

"My only regret is that we live but once. And I cannot begin to imagine a life further soiled by your very presence. Some may call it a pity, others a boon. But I only call our waning love one thing, and that's 'through.'"

"'Tis better to have loved and lost you than never to have lost you at all."

"I would like to introduce you to my ghost. You may find she's not very talkative."

"You have to know I'm out of your league, you miserable piece of shit."
---
Brian Polk is a Denver-based writer, publisher of The Yellow Rake, and drummer for Joy Subtraction and Simulators. He's the author of Placement of Character and Turning Failure into Ideology. He likes writing, muck raking, yellow journalism, zines not blogs, cheap booze and punk rock.
---
Jason White is an artist living in the suburbs of Chicago. His favorite mediums are oil on canvas and pencil & ink drawings. When he was a kid he cried on the Bozo Show. His work varies from silly to serious and sometimes both. Check out more of his work on Instagram.
---
Check out Brian's March Birdy install — Idle Chatter, Ins And Outs, And Various Other What-have-yous — wit art by Jason, or head to our Explore section to see more work from these talented creatives.