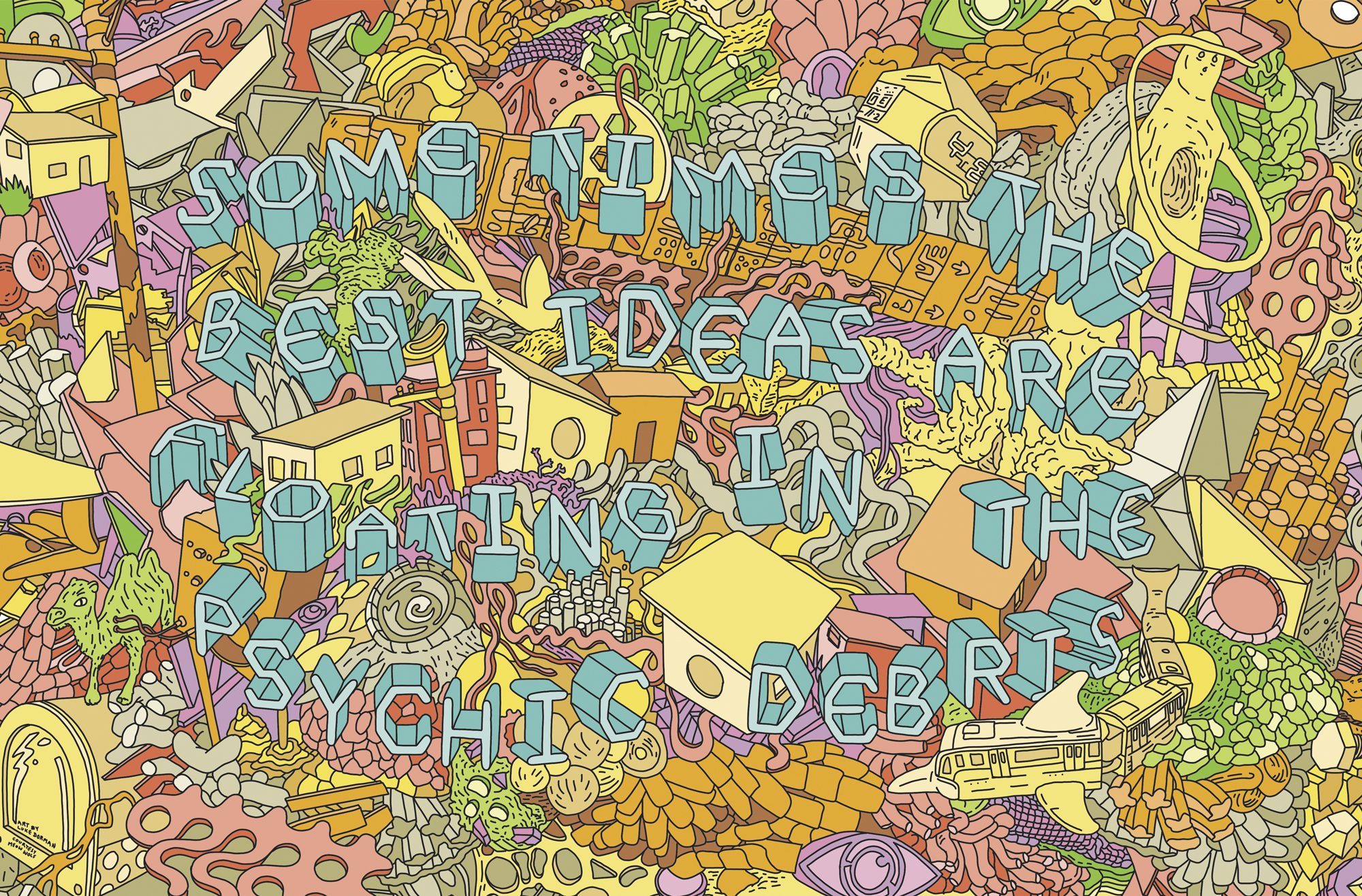 Sometimes The Best Ideas Are Floating In The Psychic Debris
By Luke Dorman
Art Courtesy of Meow Wolf
Published Issue 014, August 2022
This is an illustration Luke made for Meow Wolf's 2022 SXSW activation popup.
---
Luke Dorman is a Santa Fe-based artist, designer and drawing guy at Meow Wolf. Check out more of his work on Instagram and on his site, Psychic Fails.
---
Check out more of Luke's published Birdy work in partnership with Meow Wolf in our Explore section and Back Issues, and keep your eyes peeled for more of his independent art coming Birdy's way soon.