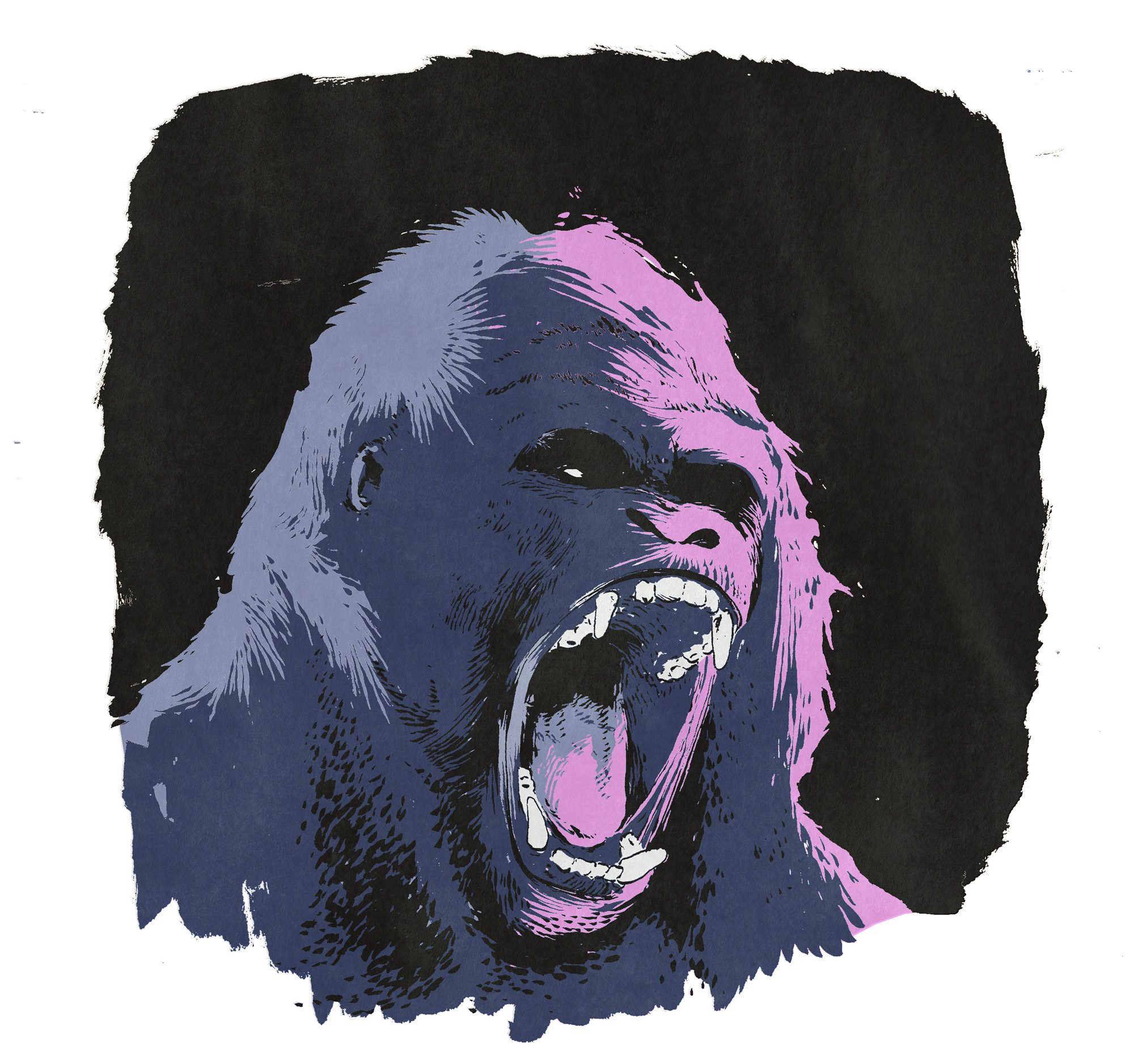 Published Issue 104, August 2022
All the faces of the people glow
With youth and innocence 
The world hasn't served up 
The bitter doses 
That dyes the eyes 
And candy coats expectations 
Leaving the unrelenting 
Alkaline flavor dissolving 
Slowly resonating pulses 
Or Morse code 
Indifferent to crawl 
Walk sing or brawl 
Canine consideration delegated 
Grains that burn a myriad 
Colors index 
As the pages turn …
I notice fewer faces 
The fiction grows less Obscure 
But the plot dips in and out of relevance 
Cold fingers touch warm flesh 
The cash is exchanged 
And she hands over another neat
I pretend to be excited 
It's all very obtuse in its own manner 
God is dead 
God is an eight-sided dice 
Tossed upon purple felt 
We almost don't lock eyes 
Then act much too shy to speak 
When we cross paths 
It's all quite light and esoteric 
The puerile gaze impatient as the 
Punters line up thirsty 
At the well 
A random bird asks what 
ELITIST means … 
I expound some lightly 
Eloquent diatribe 
That leads her gaze to the other end 
Of the bar 
She finally notices me and smiles 
I order another Buffalo Trace neat 
and a Guinness
The keg is kicked so she pours 4 fingers 
After a bit she returns 
With the most sacred dark mistress 
I'm pleased
Few things spark joy as such 
Like a cast away 
as the disco bass 
Throbs like mares 
let loose in the heather 
Time passes and 
I stroke my beard 
Gazing palely at the glass void 
My eyes track with vicious 
Intent and persistence 
She looks so cool
Lips pursed and rehearsed 
Waiting for the 
Sliver slip
---
Zac Dunn is a psycho-social mechanic, father, musician and dreamer. Check out his music and follow him on Twitter and Instagram.
---
Peter Gustav Glanting is from San Francisco and is a graduate of the University of California, Davis. He's  been a freelance copywriter / social media manager, but is also passionate about arts and crafts, having been exposed to them for prolonged periods. Check out his comics delicate adventures and Jerk Frenzy.
---
Check out Zac's July Birdy piece, The Great Wheel and Peter's custom artwork for Ellie Wants A Hug by Garrett GramHead to our Explore section to see even more of these talented creatives' work.