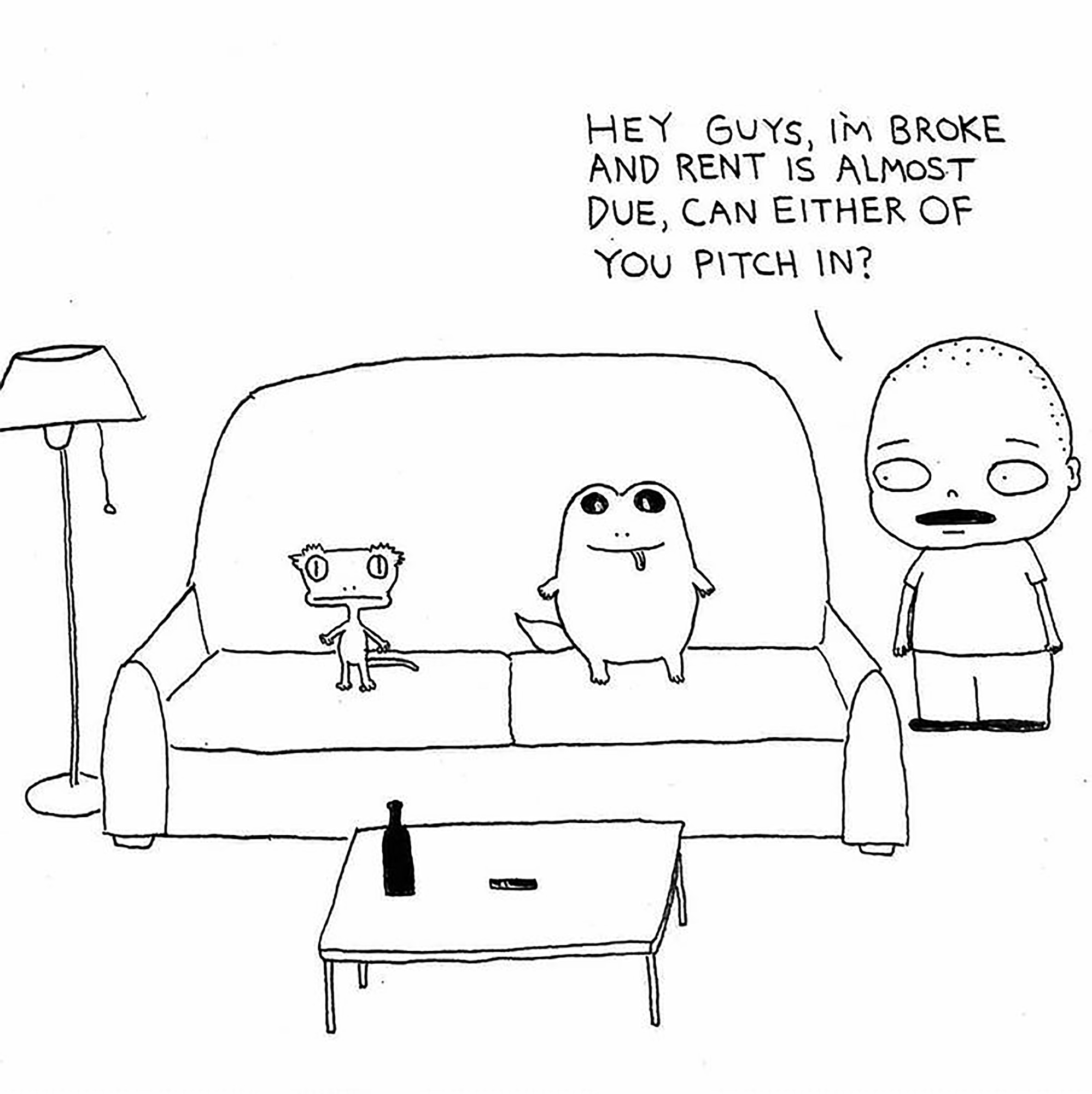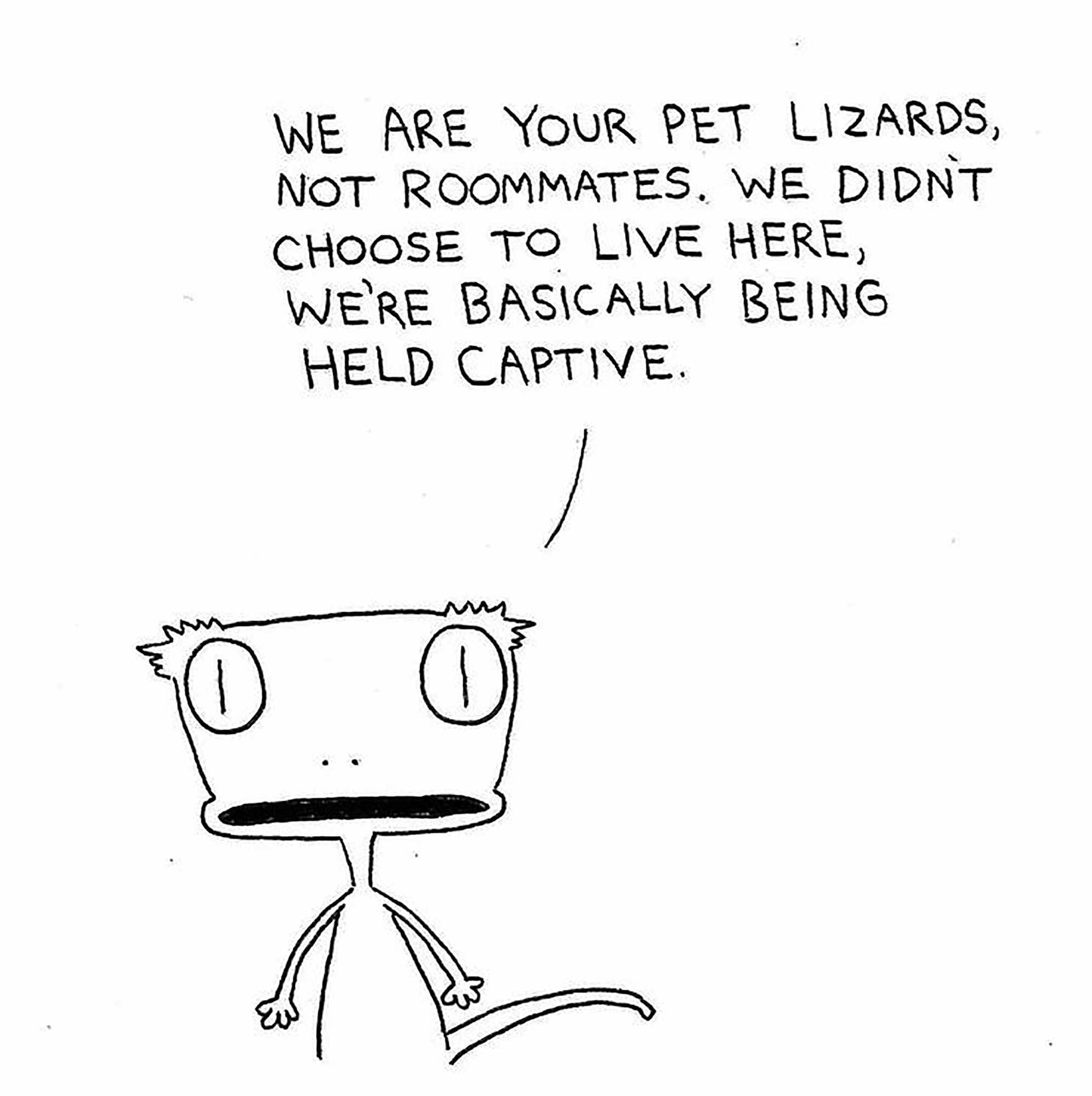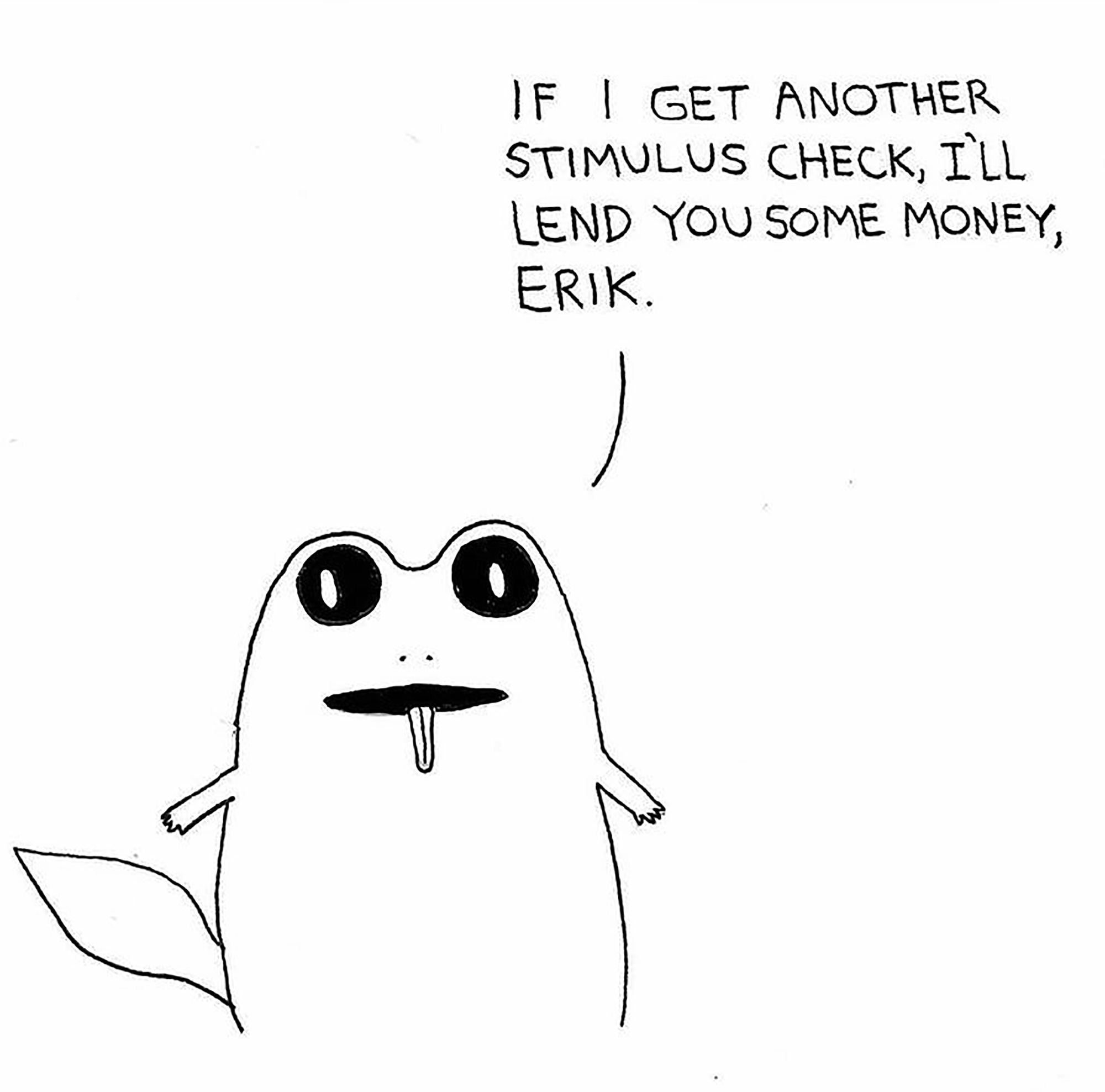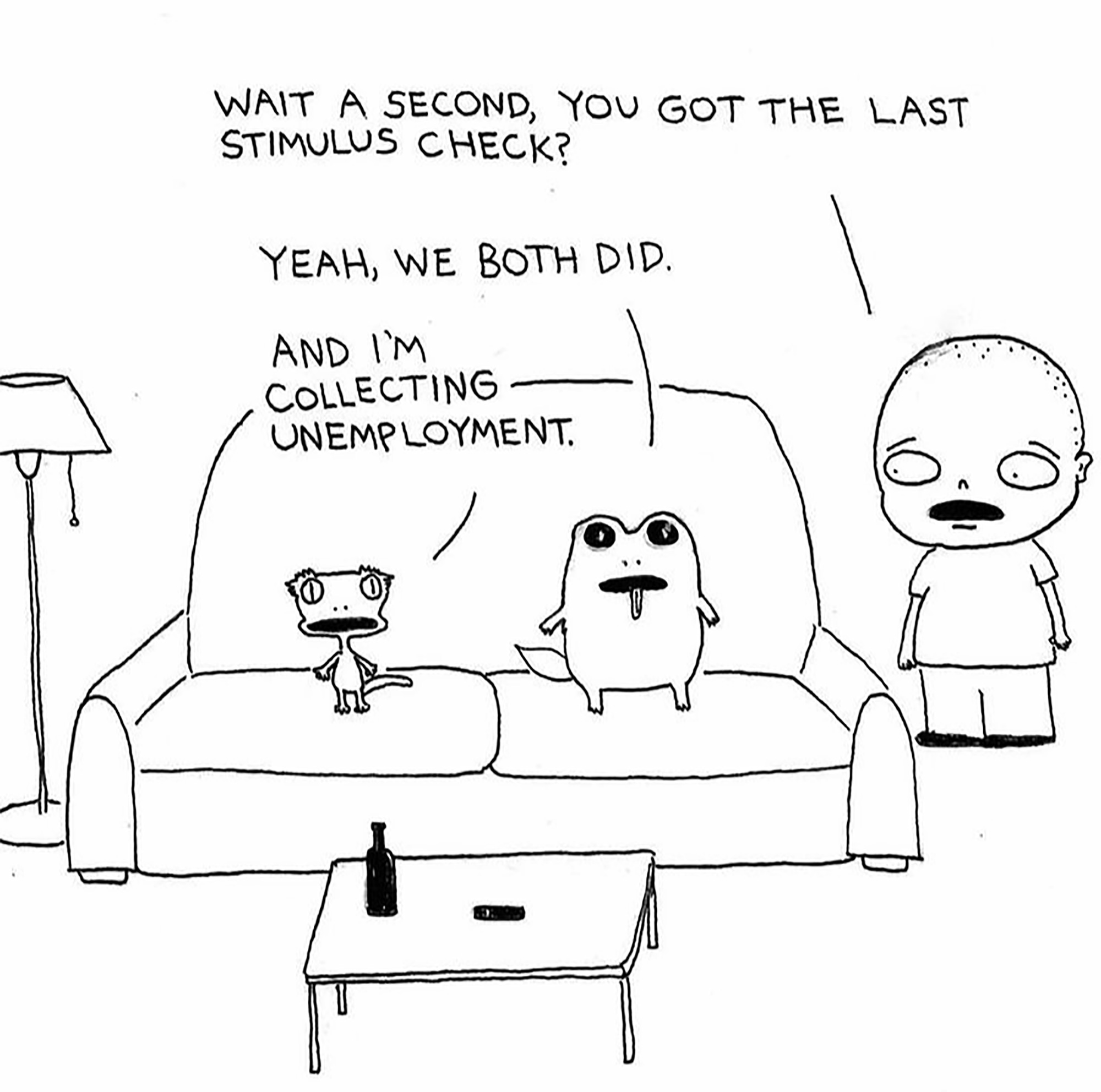 Stimulus Check
By Erik Rogers
Published Issue 091, July 2021
Erik Rogers is a self-taught artist from the Midwest. He primarily works with pens, colored pencils and crayons. His art is childish, poorly illustrated and often disturbing. He currently lives and works in Metro Detroit.
---
See Erik's last Birdy install, Tinder, or head to our Explore section to see more of his published works.