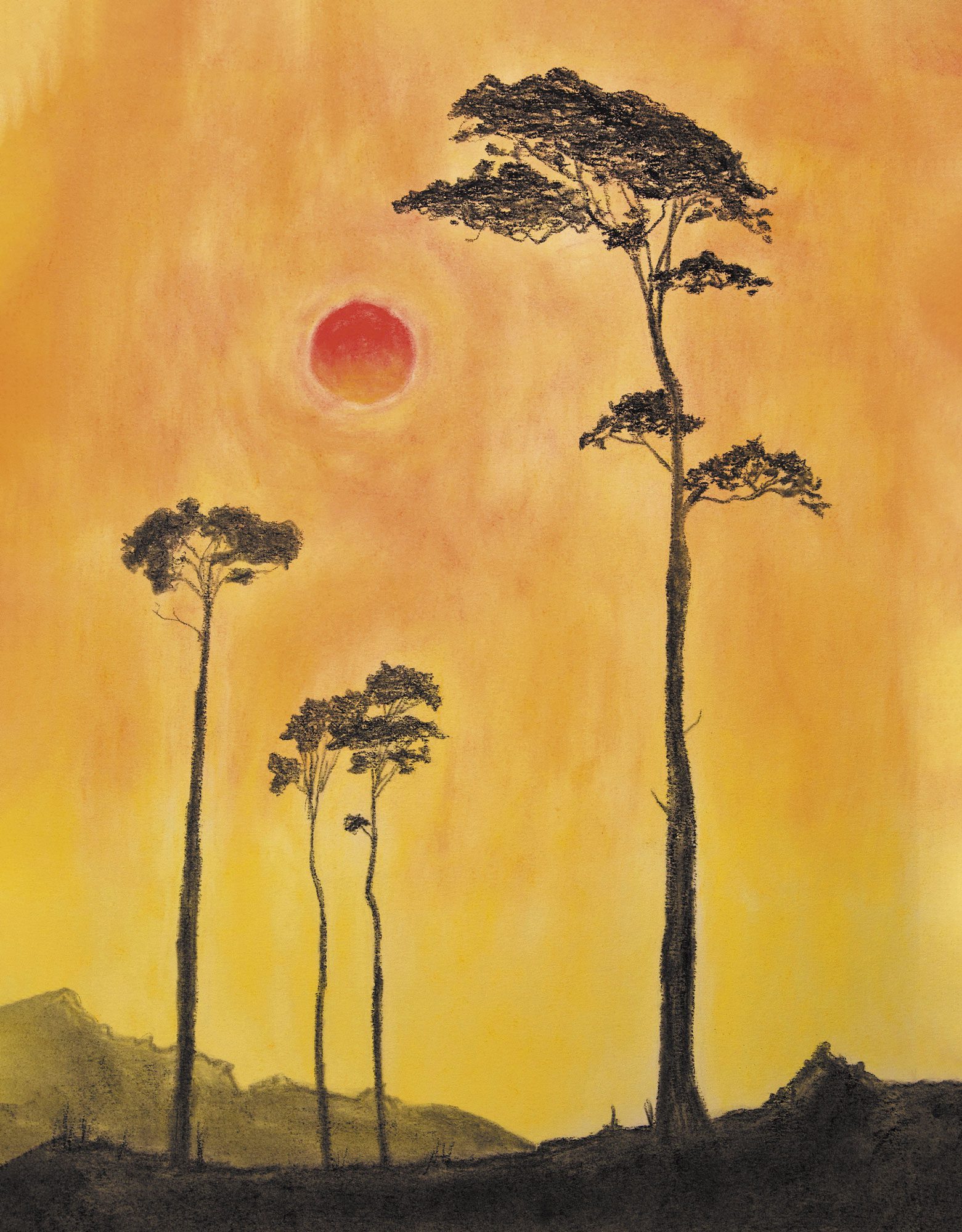 Sunset
By Hanna Holt
Published Issue 112, April 2023
Hanna Holt is an Evergreen, CO-based artist currently going to school for graphic design. When she's not creating, she's slinging coffee at the artful and sustainable cafe — Unravel Coffee — in Denver.
---
This is Hanna debut Birdy piece. Keep your eyes peeled for more work by this talented creative.