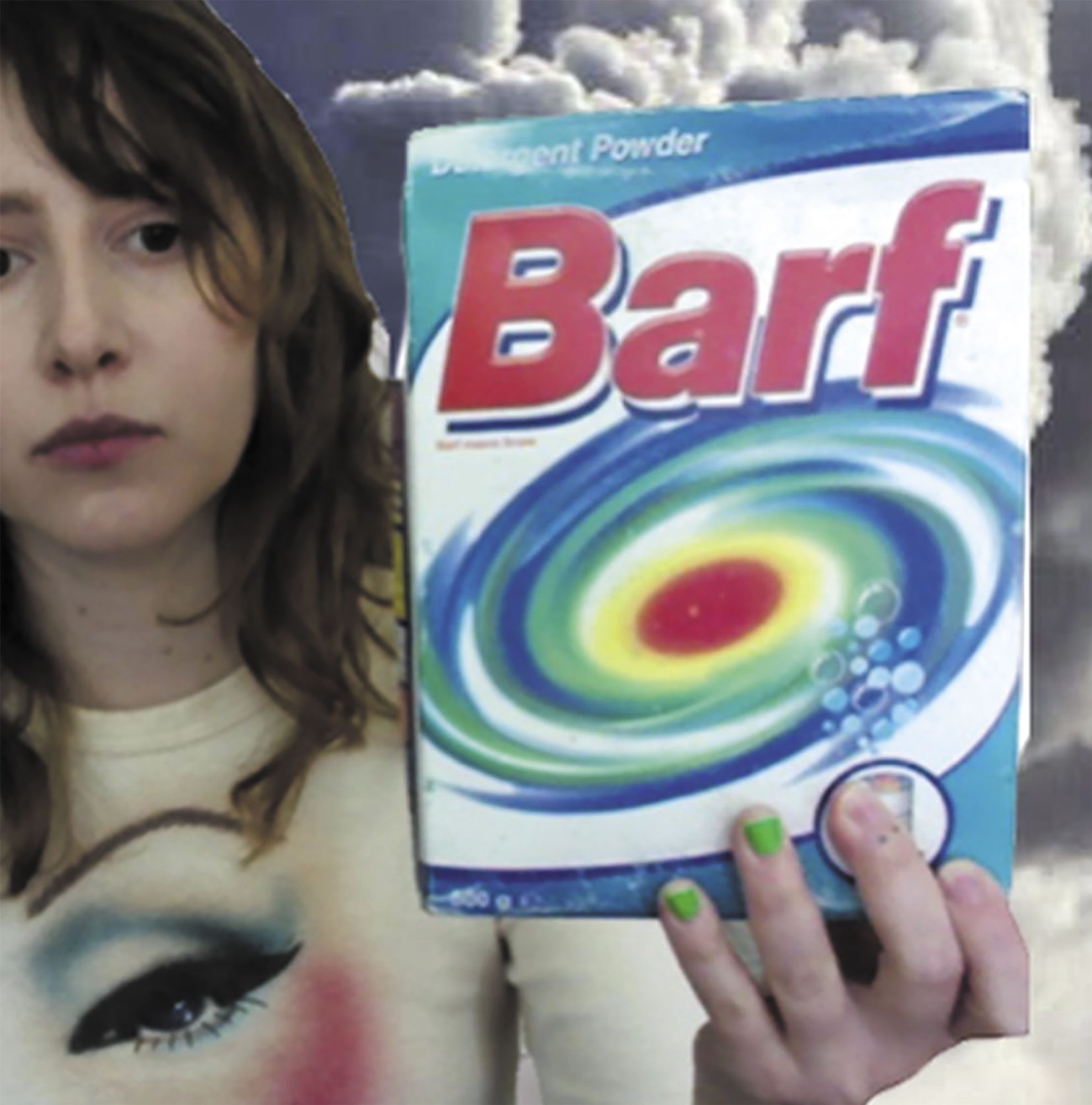 The mirror
By Zac Dunn
Art by S. Putnik
Published Issue 112, April 2023
Barf in the ball pit again …
The disgruntled custodian 
Emerges from his lair 
A cold sweat upon his brow 
A gaggle of kids leap into the mess 
The pungent spew adhering to their 
Tiny bodies like a fuzzy gummy bear 
under the bucket seat 
The custodian approached the mess 
Demanding that the children leave the vomit-soaked cauldron of joy immediately
NO ONE IS LISTENING 
Then the spheres undulate shifting 
The spew and sick violently 
One lad leans back and forth
His eyes touch the ceiling 
Everyone screams bloody murder 
As he opens his fire hydrant of 
Pizza and 7up 
Blasting a chunky stream that splashes 
Directly into Henrietta's wide open mouth 
She turns to look at the custodian 
Mouth in her palms and hiccups
her sick up on his shoes 
He reaches in his pocket for 
The tiny plastic nip bottle and grumbled 
THIS HORSE SHIT 
Then Timmy and Tommy and Bobby and Johnny and Jenny and Cindy and Siobane
And Zoe and Blair all stare at each other 
And bathe each other's faces
The custodian removes the vodka nip 
From his pocket cracks it 
Inhales it and
Chucks it across the room angrily 
He grabs the broom 
And charges forward 
echoing a war cry 
Forward to the ball pit 
Of doom
---
Zac Dunn is a psycho-social mechanic, father, musician and dreamer. Check out his music and follow him on Twitter and Instagram.
---
Siena Goldman aka S. Putnik lives in her birthplace, Los Angeles, where she has spent her lifetime so far experimenting with the visual and musical arts. She loves working with pencil, pastel, watercolor, crayon and collage to convey interesting textures, color palettes, and moods in her multi-media artwork. As a 25 year old, she has spent a lot of life in school, uncomfortably switching districts and trying to fit in. Now, she is just stepping out yet again, this time stuck in the squeeze of birth as a young artist. Check out her Instagram.
---
Check out Zac's last Birdy install, The mirror, and S. Putnik's art from Issue 104 our or head to our Explore section to see more of their work.