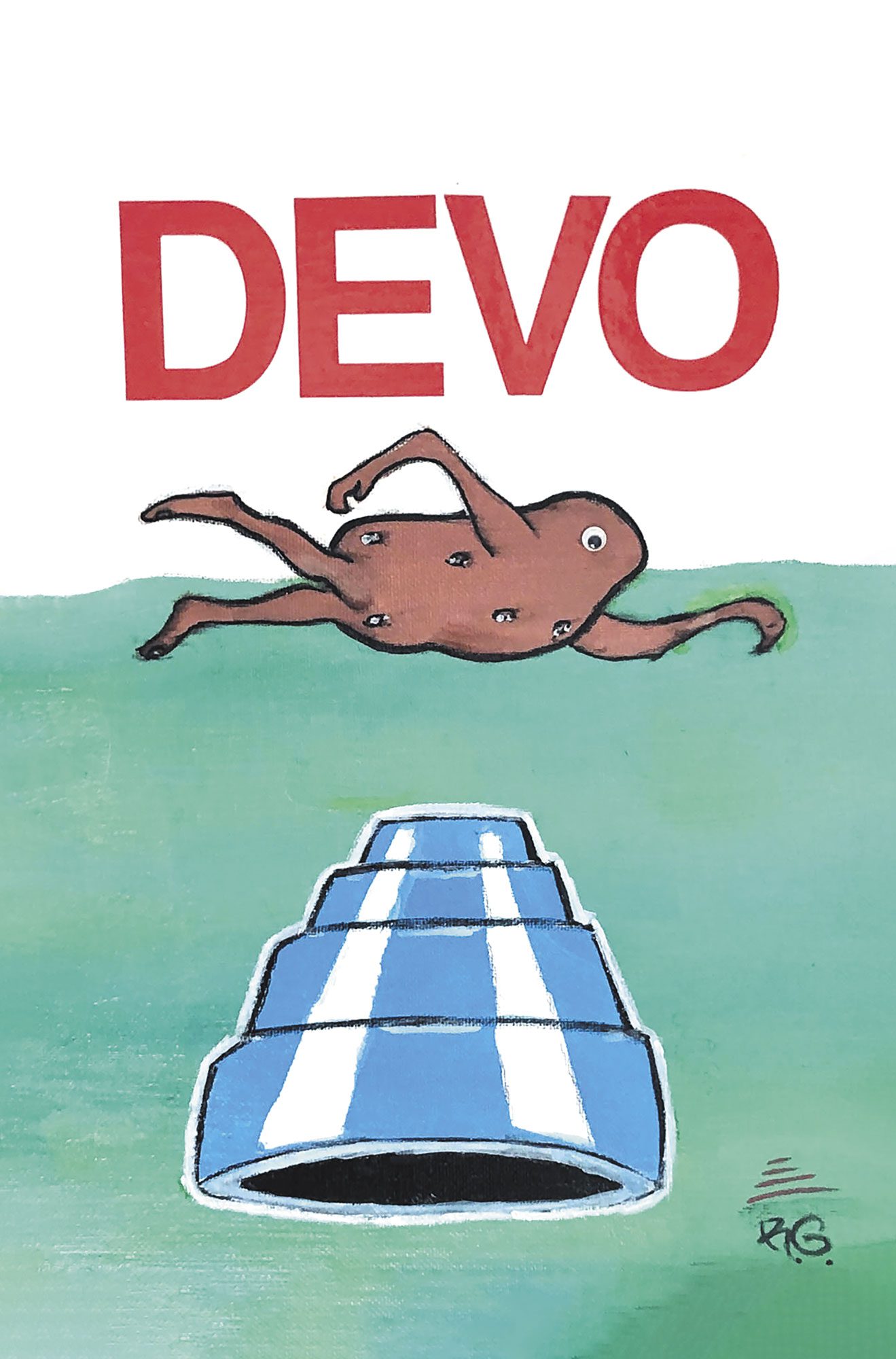 The Devolved Jaws
By Rob Ginsberg (D.A.S.A.)
Published as the Centerfold of Issue 116, August 2023
When man first walked on the moon I crawled out on planet Earth, where I decided to live my life. From the beginning I was out of sync with everything around me. The Cold War those was prevailing all around.
I soon became latchkey kid, spending many hours watching anime on TV. Then I began to draw what I saw, and never stopped. Teachers and classmates soon took notice. I drew Pac-Man once on my notebook, and before you know it, I was doing it for every kid at my school. Never thinking twice about it. I would be asked to pain backdrops for school plays. In every art class the teachers aways felt the need to take me under their wings, but I soon became disenfranchised with painting a bowl of fruit or vase of flowers.
Then I started listening to Devo. Soaking in the Devolutionary philosophy. My art needed purpose and Devo became my catalyst. So I became the Devolutionary Army Strategical Artist (D.A.S.A.) with the objective to enlighten, honor and further these principals.
---
To learn more, snag prints, originals or commissions, head to his site. Follow him on Instagram.