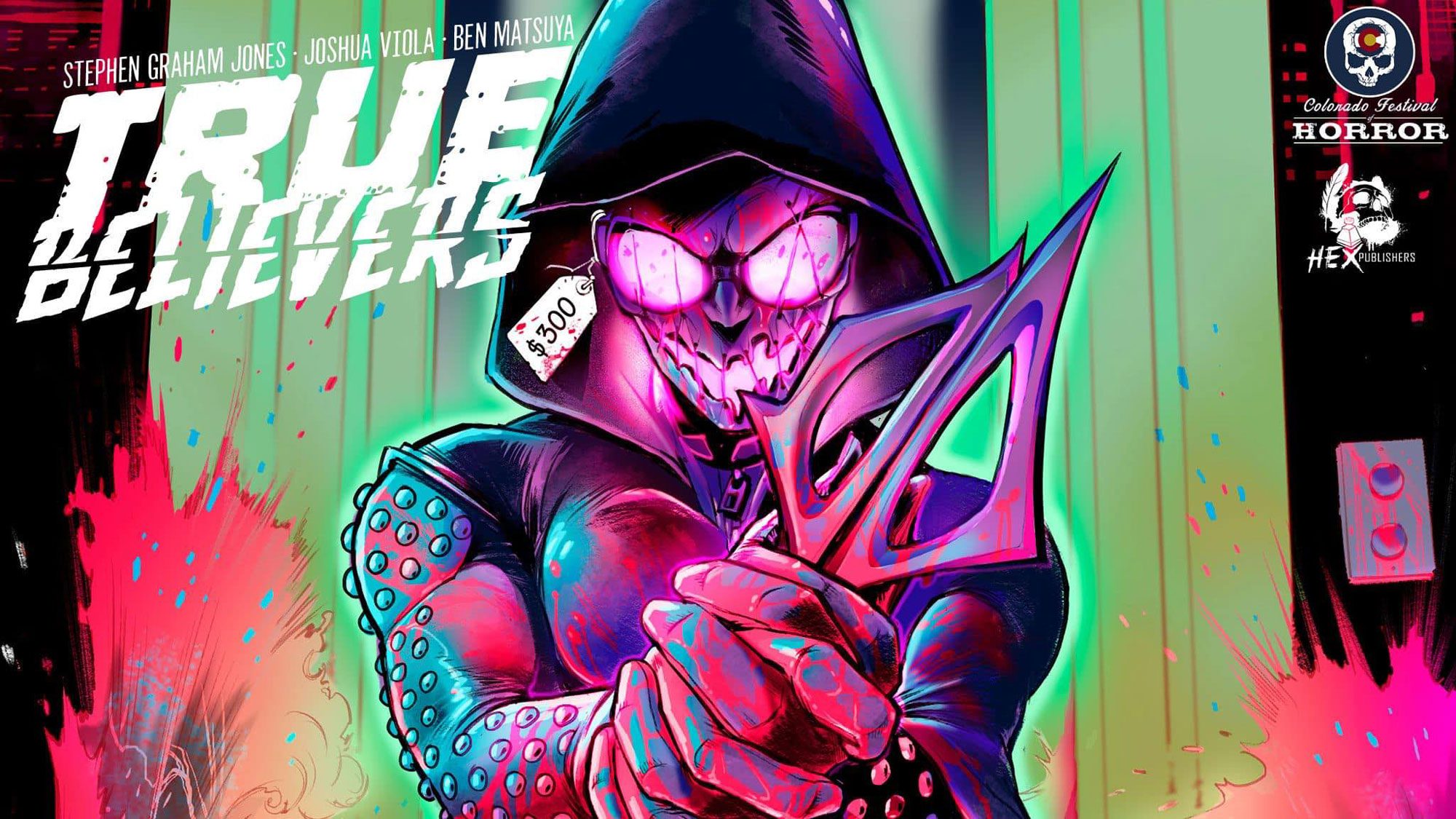 TRUE BELIEVERS: A New Slasher Cosplay Comic
By Stephen Graham Jones, Joshua Viola & Ben Matsuya
Some seek out fan conventions for a community bound by a shared passion. But sometimes passion takes a dark turn. Infatuation becomes obsession. And the line between reality and fiction blur. In 2023 an unsuspecting crowd assembles. They're about to face a new kind of terror. Prepare for the rise of Killr™.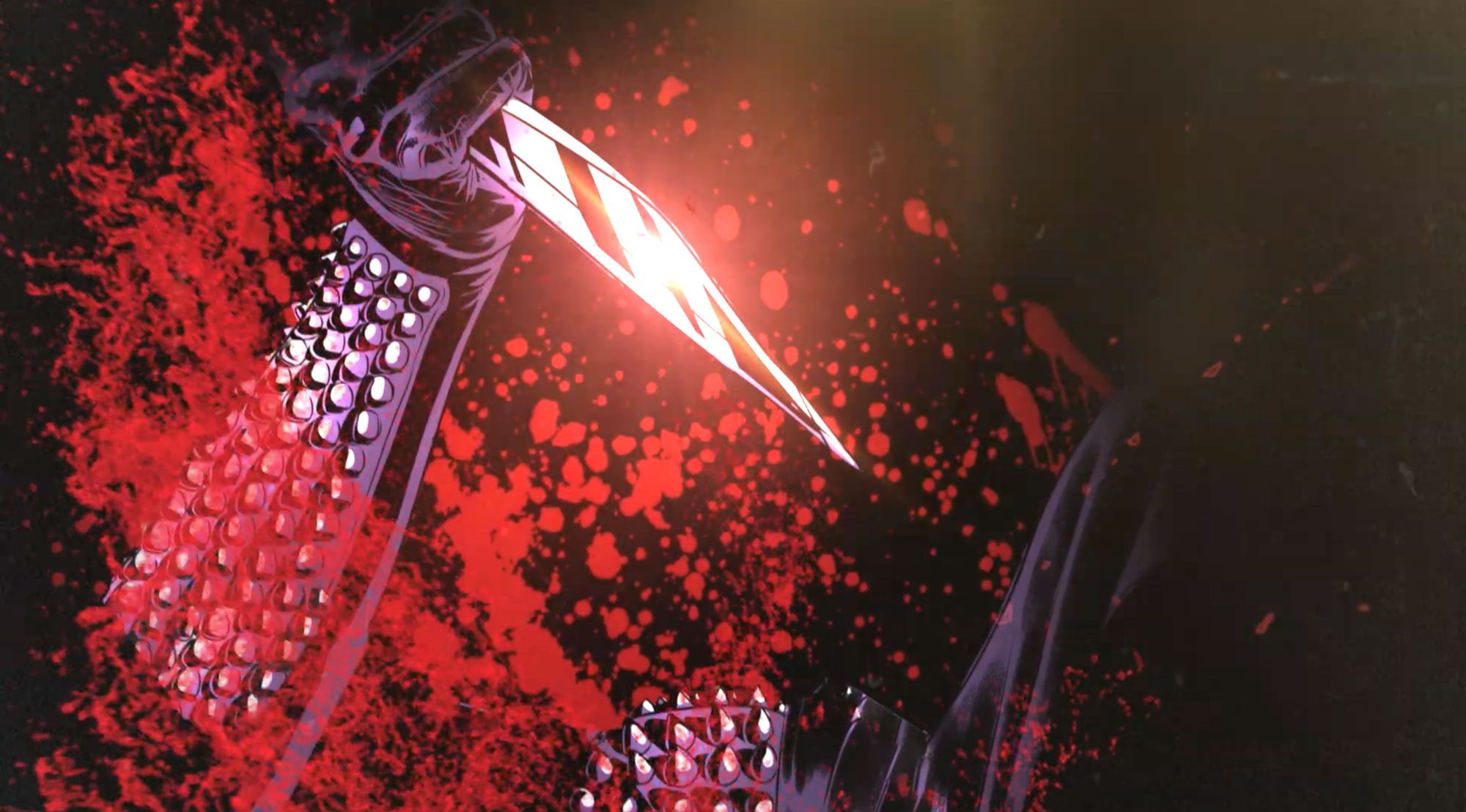 The world of horror fandom is reinvented with TRUE BELIEVERS, a gripping and grisly new comic book mini-series co-written by bestselling Bram Stoker Award-winner Stephen Graham Jones and Denver Post bestselling writer Joshua Viola, with interior artwork by Ben Matsuya. Delving into the world of cosplay and fan conventions, the 3-part series is set at the annual Colorado Festival of Horror with the first issue introducing a new bone-chilling slasher character, Killr™, who offers a sinister and unforgettable take on fandom.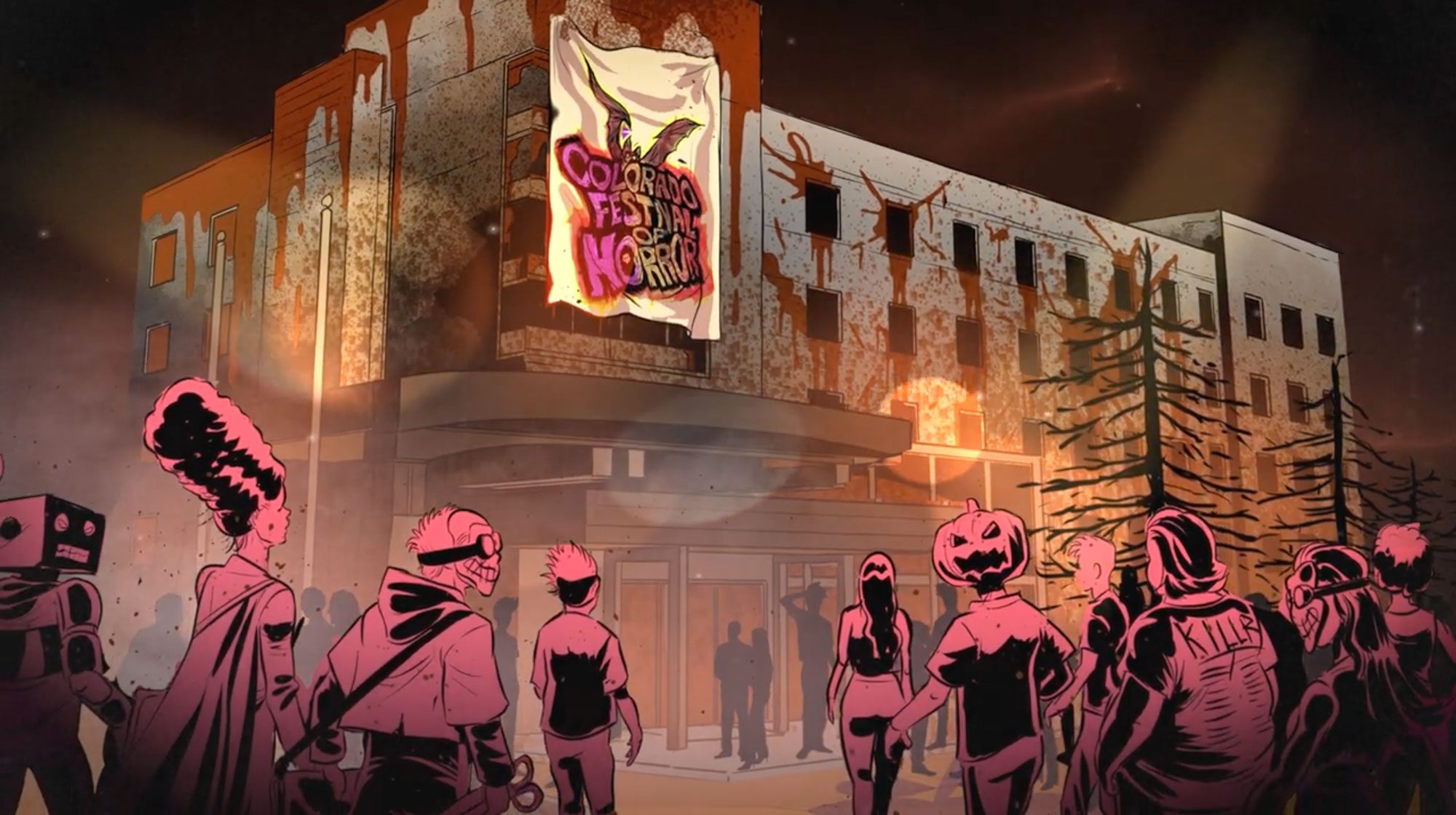 In the world of meta horror, Killr™ emerges as the embodiment of evil within the slasher genre, born from a cult-favorite short film that inspires a trilogy. Amid the franchise's rising popularity, devoted fans fervently embrace Killr™, celebrating the character with enthusiastic cosplay. 
At the Colorado Festival of Horror, fanatics Kit and Rip — proudly labeling themselves as "true believers" — embark on a profound journey of self-discovery under Kit's guidance. However, the boundaries between reality and fiction blur, prompting them to question the ramifications of idolizing such malevolence. This gripping meta horror tale delves into the intricate interplay of identity, horror and obsession, challenging the very essence of their connection with the enigmatic entity they revere.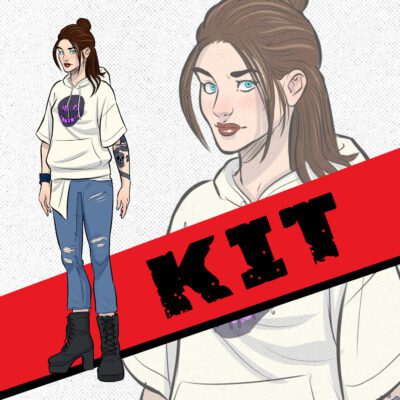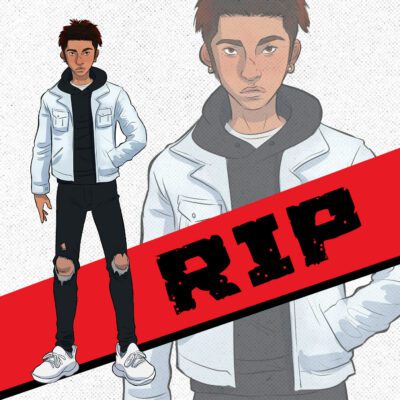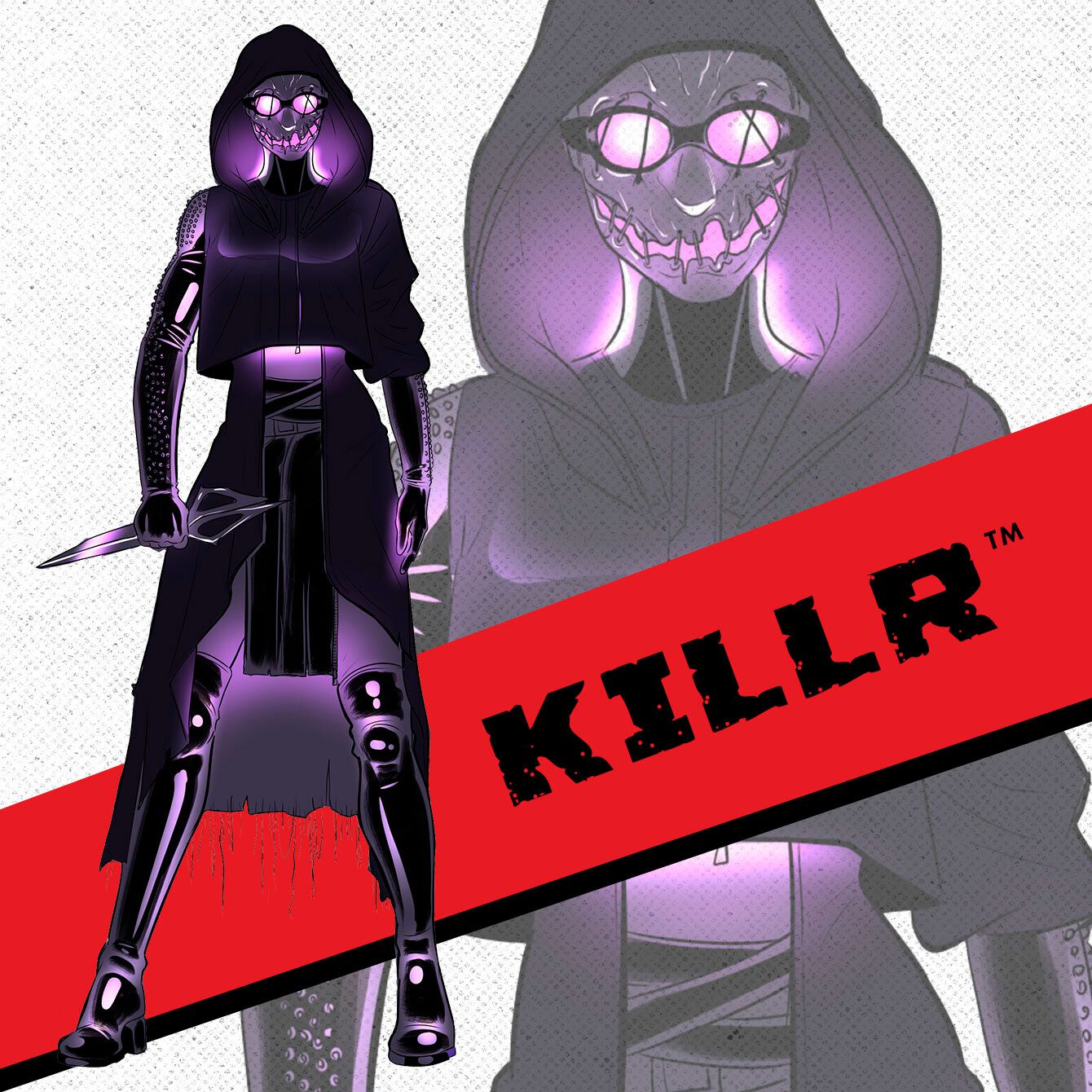 "TRUE BELIEVERS is for the true believers out there," says Graham Jones. "It's for those who like the masks, the machetes, the blood and the grins." The New York Times bestselling author (The Only Good Indians) — and whose most recent novel, Earthdivers, is set to become a TV series — brought his visionary experience and passion for the horror world into this slasher project. "I want to make people's convention experiences deeper and different than they have been so far and I think engaging this story about a slasher set at a convention has that potential."
A full-color, four-page ashcan preview of TRUE BELIEVERS #1 will be available exclusively at this year's Colorado Festival of Horror in Denver taking place Friday, Sept. 15 – Sunday, Sept. 17. The first completed TRUE BELIEVERS issue will be available on Kickstarter, along with series' CD/digital soundtrack featuring Celldweller, Essenger, Circle of Dust, Cantervice, Young Medicine, Scandroid, PYLOT, and The All Things, as well as a Killr™ latex mask from Oktober Studios. Fans can follow the project's prelaunch page to get an email when the campaign launches before the Colorado Festival of Horror.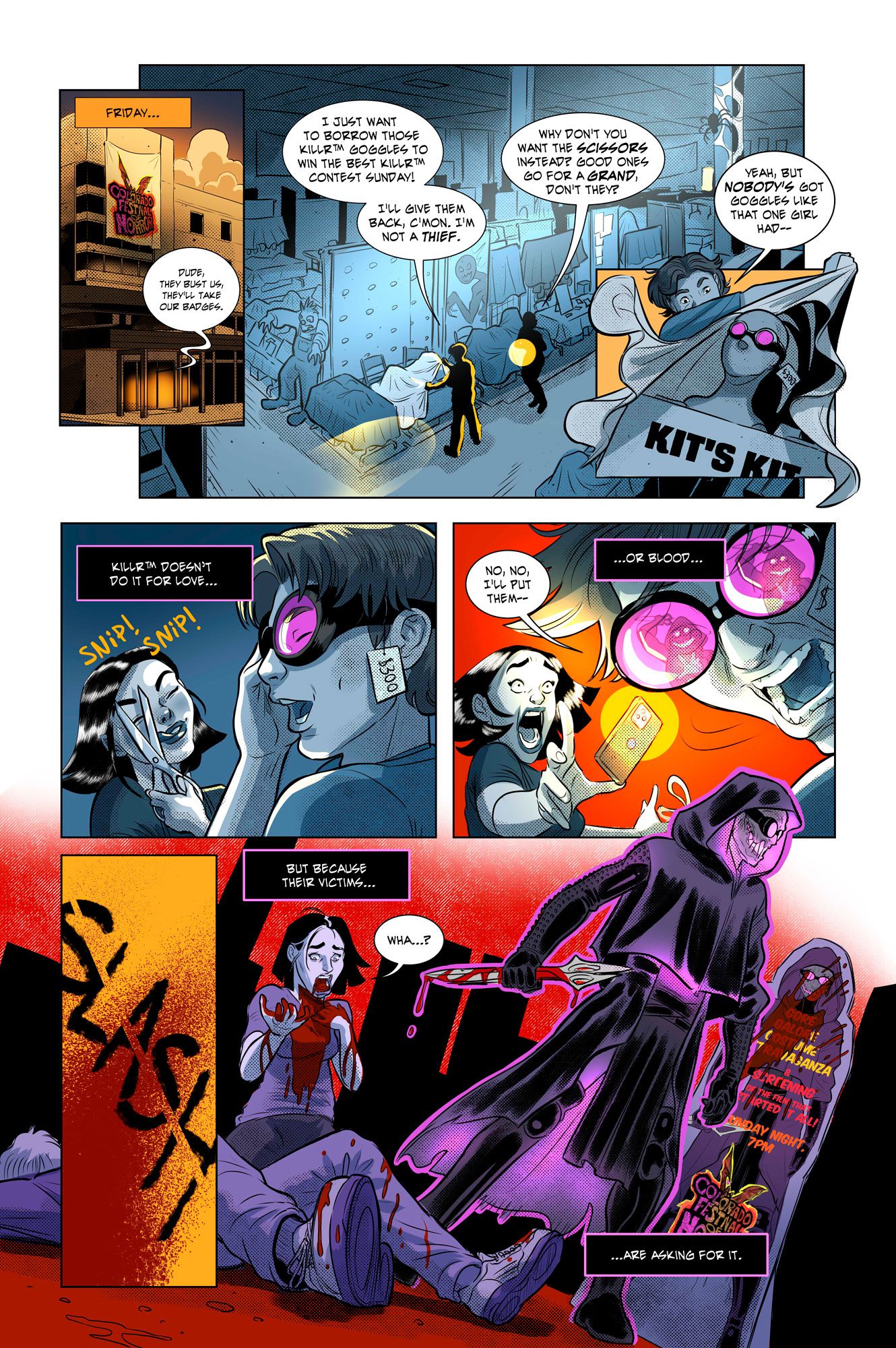 "Killr™ is one of the purest distillations of evil ever produced by the slasher genre," says Viola, the Colorado Book Award winner and Denver Post bestselling author of Denver Moon, Nightmares Unhinged, and It Came from the Multiplex. "Our villain, Killr™ (the trademark symbol playfully satirizes the franchising of horror properties), presents a refreshing perspective on the concept of wearing a mask and the diverse interpretations fans can derive from it. Killr™ is truly a cosplayer's dream." Viola sought to think outside of the traditional slasher narrative when co-writing the comic with Graham Jones. "I think TRUE BELIEVERS is a must-read for cosplayers. It's analyzing what it means to be a cosplayer. It's talking about embracing a character, becoming a character. It's talking about community, why we go to these conventions, why we gather, why we come together."
Everyone who backs the series on Kickstarter at a physical level will receive a copy of the first issue. Other tiers include variant covers; signed books by Graham Jones, Viola and Matsuya; signed prints; patches designed by artist AJ Nazzaro (Hearthstone, Overwatch), a one-of-a-kind Killr™ latex mask; an opportunity to become a character in Issue 2; a 2024 Colorado Festival of Horror 3-Day Pass for 2; and a CD/ digital soundtrack.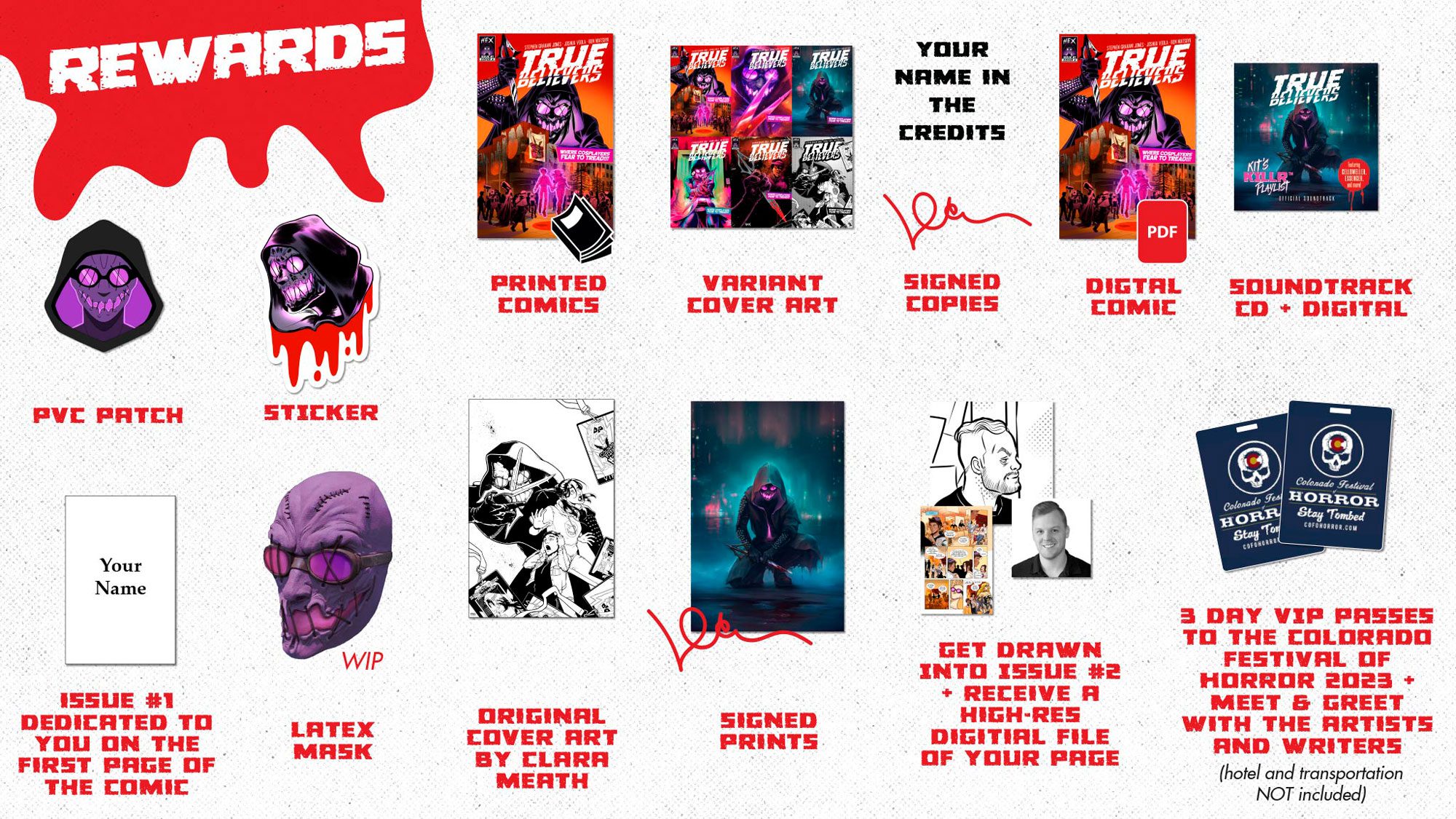 "We hope TRUE BELIEVERS provides thought-provoking commentary on the very essence of fandom and the meaning of being a devoted 'true believer,'" says Matsuya (Jupiter Jet, Midnight Massacre), the comic's interior artist and creator of Issue 1's Cover A. Matsuya's artistic brilliance is joined by fan favorite horror comic artists for the other haunting variant covers: B) Xander Smith (American Horror Story); C) Aaron Lovett (Monster Train); D) Juan Samu (Elvira); E) Robert Hack (Chilling Adventures of Sabrina); F) Clara Meath (Goosebumps).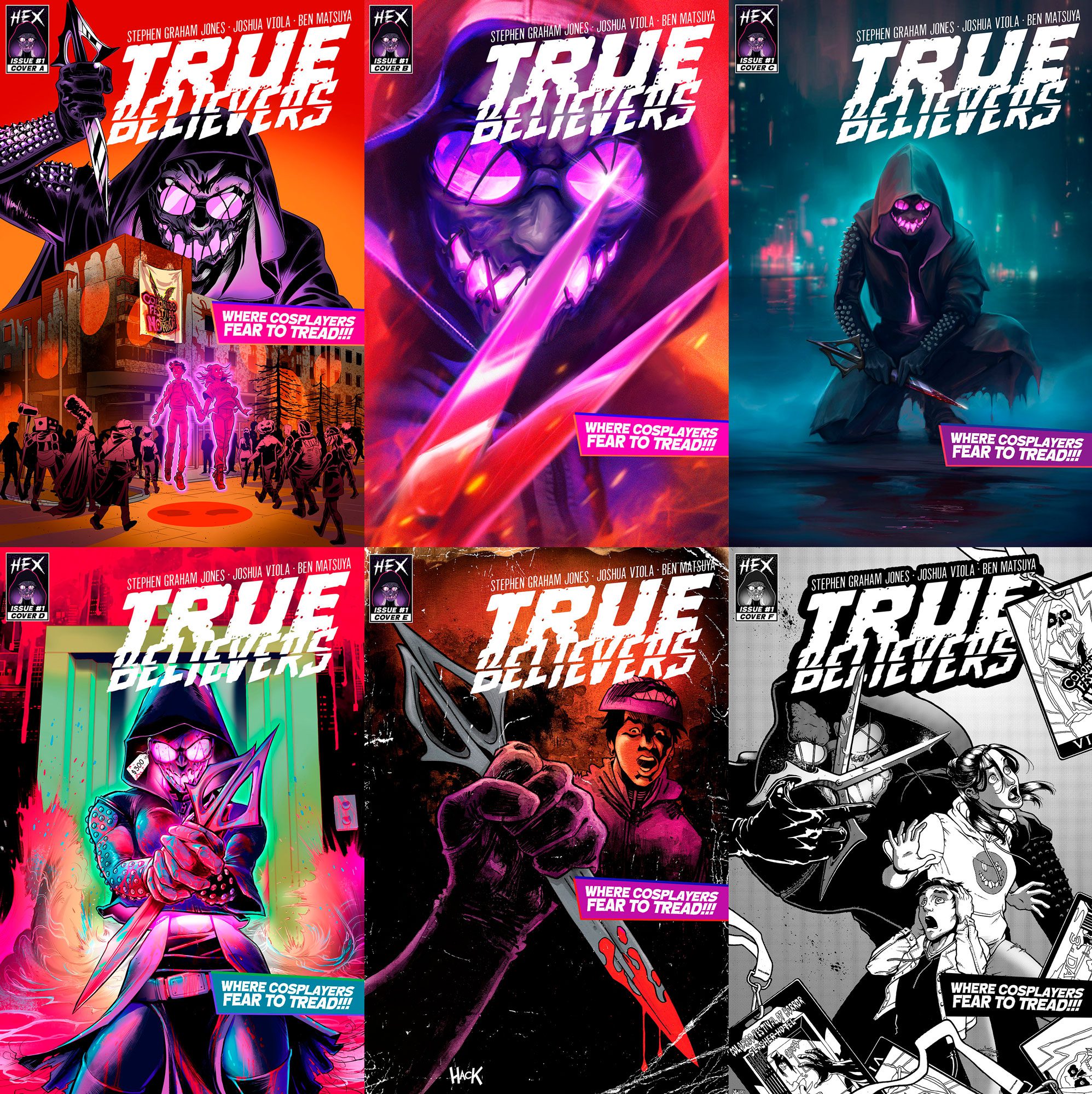 TRUE BELIEVERS will debut at this year's Colorado Festival of Horror where attendees can engage in a Slasher Comic Panel Discussion with the creators and cover artists, before a signing and photo-op at Hex Publishers' booth, complete with an opportunity for a free, limited comic print and more.
"Killr™ moves like smoke. He's as quiet as shadow. He'll get you when you least expect it," says Graham Jones. Don't miss the opportunity to summon the horrors that lurk in the shadows and experience a world of horror fandom never seen before. Join their Unholy Alliance. 
Support TRUE BELIEVERS & receive early bird gifts on Kickstarter.
---
TRUE BELIEVERS at Colorado Festival of Horror: 
Saturday, September 16 — Meet the creators & Artists of TRUE BELIEVERS
SLASHER COMIC PANEL DISCUSSION: 3:30-4:30 P.M. | The Nope Room
SIGNING + PHOTO OPPORTUNITY: 5-6 P.M. | Hex Publishers Booth | The Death Dealer's Room
---
2023 COLORADO FESTIVAL OF HORROR: SLASHER HOTEL
Friday, September 15 – Sunday, September 17 | Denver Marriott South at Park Meadows
Tickets & More Info: cofestivalofhorror.com
---
FOLLOW HEX PUBLISHERS for updates:  X, FB, IG | Head to their site to see more from this independent publishing house.