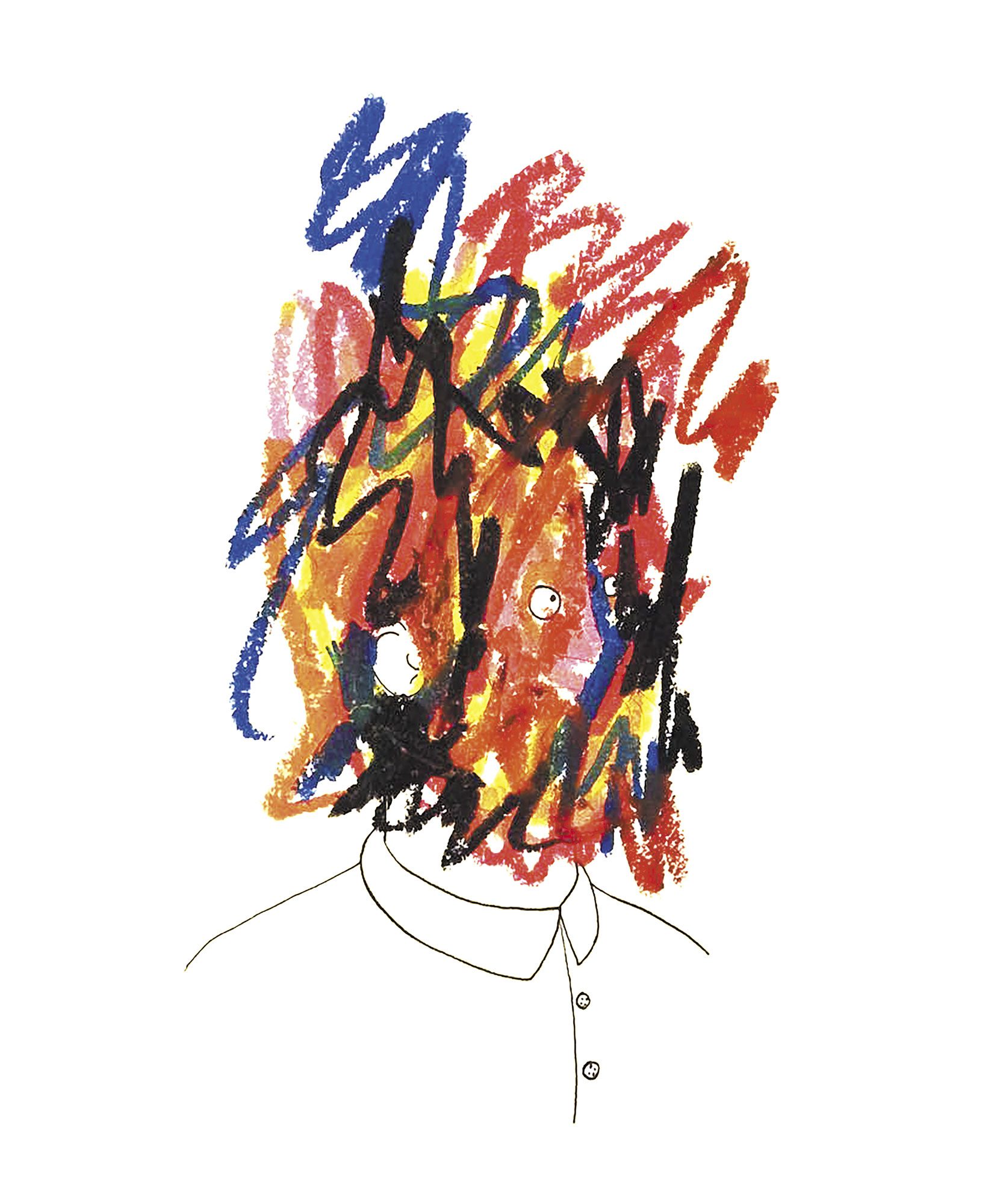 Werewolf Radar: Burning Down The Souse
By Nate Balding
Published Issue 117, September 2023
I hate to open up an article with a reference to Charles Dickens. I also hate to open up an article from a first person perspective. This one, however, will do both.
Bleak House (read: Overrated) commends to literary history the minor death of a man named Krook — an incredible Dickensian play on spelling — by means of spontaneous human combustion, an event oft unspoken in spite of its many, many evidentiary occurrences. Famously there's Mary Reeser who ashed out in 1951 leaving a skull and some slippers. Little remained of a fire but a coroner declared her burned alive. 1982: Jeannie Saffin bursts into flames in front of her parents in Edmonton. Could have been incited by embers from her father's pipe but that seems like a stretch. In 2010, admittedly aged-man and reasonably more likely to die from something less weird — tripping off a mountain while trying to skip, again, seems likely — Michael Faherty, 76, presumably missed enough check-in calls for someone to find him in his Galway, Ireland home with a head and not much else next to a fireplace. Arson investigators came to the conclusion that his body was burned by either an insane accident or violent internal combustion.
Cases go back to the late 1400s where a Milanese knight named Polonus Vorstius exploded in volcanic fire in front of his parents. It's hard to say why he may have pressed the upward realm of emotional bursting to its meteoric eruption. But it's not out of the realm of possibility that a Catholic telling his parents he might have found some reason during medieval Pride Month would turn into a blaze of homoerotic self-care.
Or he might have just been kinda drunk.
Spontaneous human combustion has largely been attributed to drinking the devil's water in massive amounts. Where people have been burned to shoes and skulls — if anybody wants to make the too-well-named Shoes and Skulls a board game I will buy into your Indiegogo — they've had no reasonable forensic outcomes. But that hasn't stopped people from trying to figure it out. Boozing is huge. Belief that alcoholics are the preliminary victims of going accidental human torch is prevalent but not accepted by the medical community.
But wait! There's also fat-shaming!
Put on a few pounds. It probably won't hurt. It will probably be delicious. Just don't do it near a bunch of candles. Turns out they might start turning (trigger warning: ultra-gross) your insides into a horrible melting heat carrier. Many "experts" at one point believed the fat inside a person was getting overly greasy and that the unfortunate human was being liquefied from the tum-tum. This theory didn't play out but it's never been written off.
As always, a weirdo theory has definitely figured it out while not being completely insane (it's completely insane). It's the concept of the Pyroton, a nonexistent particle that for some reason lights you on fire. Technically having them makes you an X-Man. Not like a mission X-Man but, hey, you made it kid. Graymalkin Lane. You probably have a bunch of things to say to Blob.
None of the theories present so far have been able to disprove human combustion. According to everyone who investigated one, a fire has occurred without specific reason. Errant cigarettes or floating embers don't seem to offer anything but random speculation. I'd like to believe that everyone just wanted to go out in a blaze of glory because of Jon Bon Jovi, but it turns out he mostly sucks and nearly all of the people who've experienced a sudden onset flame wouldn't have liked him. Still, they're fans of someone we enjoy and never deserved to be taken out by preternatural flames.
\m/ 
---
Have questions about the paranormal?

Send them to werewolfradarpod@gmail.com or on Twitter:
@WerewolfRadar
.

It's a big, weird world. Don't be scared. Be Prepared.
---
Nate Balding is a freelance humanoid who occasionally manifests in print and can most likely be seen at Werewolf Radar. Should you wish to hear him manifest audibly you can do so at the aforementioned Werewolf Radar's associated podcast on Spotify and Apple, and if anything ever becomes humorous again, on a variety of stand up stages around the nation. If you're truly craving further content there's always @Exploder on Twitter — even if it is only a form of digital self flagellation at this point. His one thing that he considers actually accomplished was this time he was published in the journal Nature and then later collected into a volume called Futures from Nature, still available in places that have things.
---
Jack Estenssoro is a born and raised Denver, Colorado-based artist. Born in 1990 Estenssoro has experimented with art since his adolescence. Starting in 2015 oil painting became his primary medium of choice. Jack Estenssoro is a self proclaimed Neo-Sureal-Realist. Estenssoro's work deals with the complexity of ordinary, contemporary life that may be overlooked because of a sense of  banality. Estenssoro instead finds great inspiration in such topics and explores why such themes are of great importance to the zeitgeist. See more of his work on his site and on Instagram.
---
Check out Nate's August Werewolf Radar install, Mogollon Through The Motions, and Jack's last Birdy install, bk/careers.com, the inspo art for Joel Tagert's short story, The Zoros and the Zeldas, or head to our Explore section to see more of his work.