Published Issue 105, September 2022
From Green To Red by Birdy friend and visionary artist Beatie Wolfe is an environmental protest piece built using 800,000 years of historic climate data to visualize rising CO2 levels. Unveiled around the world from the Nobel Prize Summit, London Design Biennale and the UN Global Climate Conference COP26 to name a few, it's now Denver's turn to experience it at this year's Supernova 7th Dimension Film Festival downtown where throughout September the art piece will be projected onto the Daniels & Fisher clocktower. Beatie is also the Guest Curator for the fest's Silent Screen Outdoor LED Exhibition, a city-wide public art takeover where her call-to-action for participating artists is Activating Environmental Awareness. We had the chance to talk to Beatie before she heads our way to the Mile High City.
For those just learning about From Green To Red, how was the idea born?
The idea for From Green to Red came about after a talk I gave at NASA's Jet Propulsion Laboratory about my work. One of the chief engineers, Dr. Randii Wessen, showed me these atmospheric CO2 graphs dating back 800,000 years and it was so shocking to see what human impact looked like on a CO2 level. But I realized that for many data can feel cold and impenetrable, so I wanted to transform it into something anyone could understand and absorb. I had written the song "From Green to Red" as a teenager in 2006 after seeing An Inconvenient Truth and felt like that was the perfect soundtrack and title for this dynamic data visualization art piece.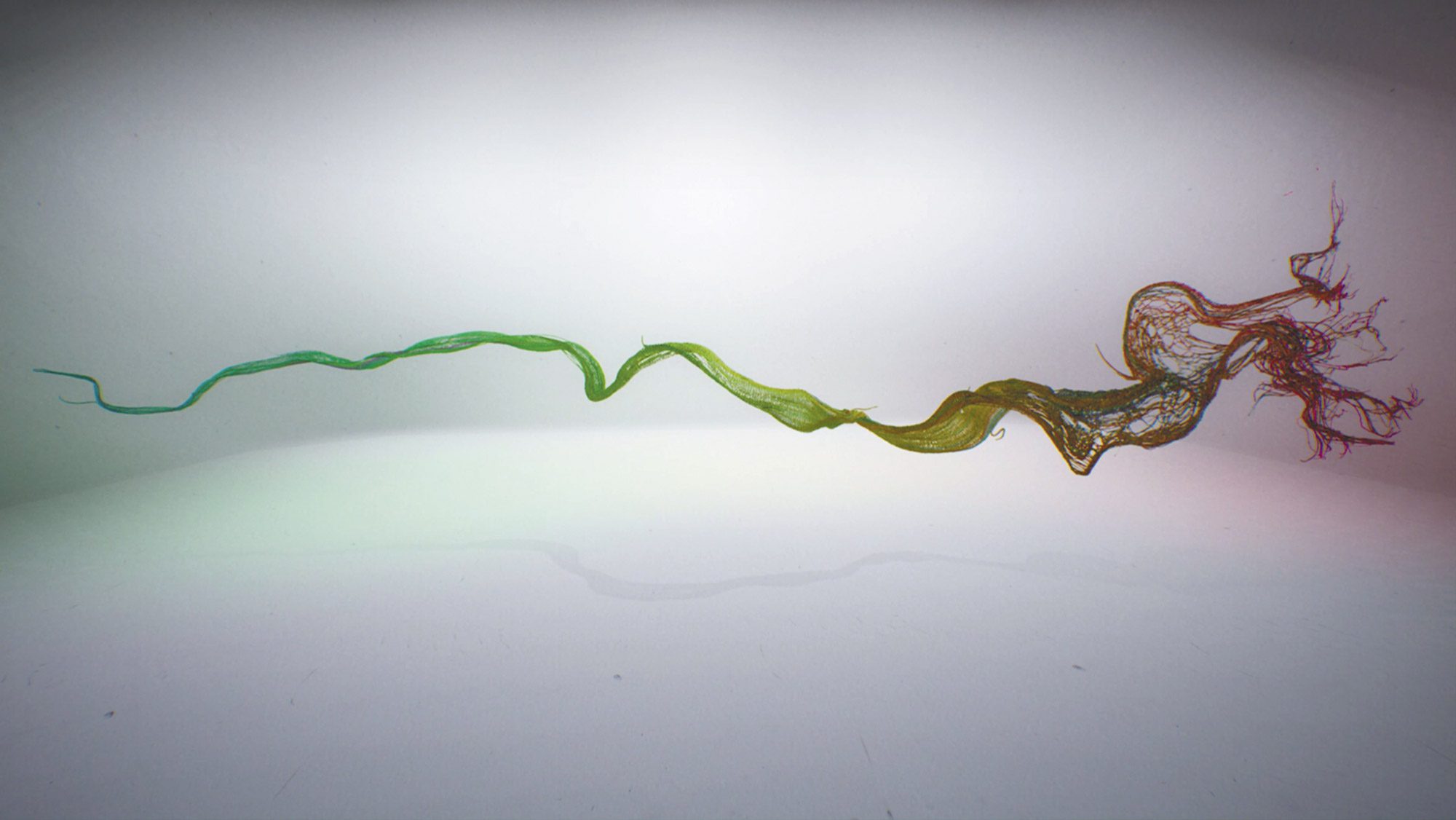 How did you go about creating these visuals? What was the process like for this level of a project considering the technology you used and the amount of data you were working with?
I worked with The Mill in LA to create the data visualization. I had a clear picture of what I wanted it to look like: a woven threaded timeline of the planet that transformed from green to red, from orderly to chaotic, to mirror the rising CO2 levels with the data sets informing the visuals. I also wanted it to be dynamic and depicting the most recent data. So since creating the beta in 2019 I've been inputting these new ppm points so that From Green to Red is always reflecting where we are at this point in time on the planet.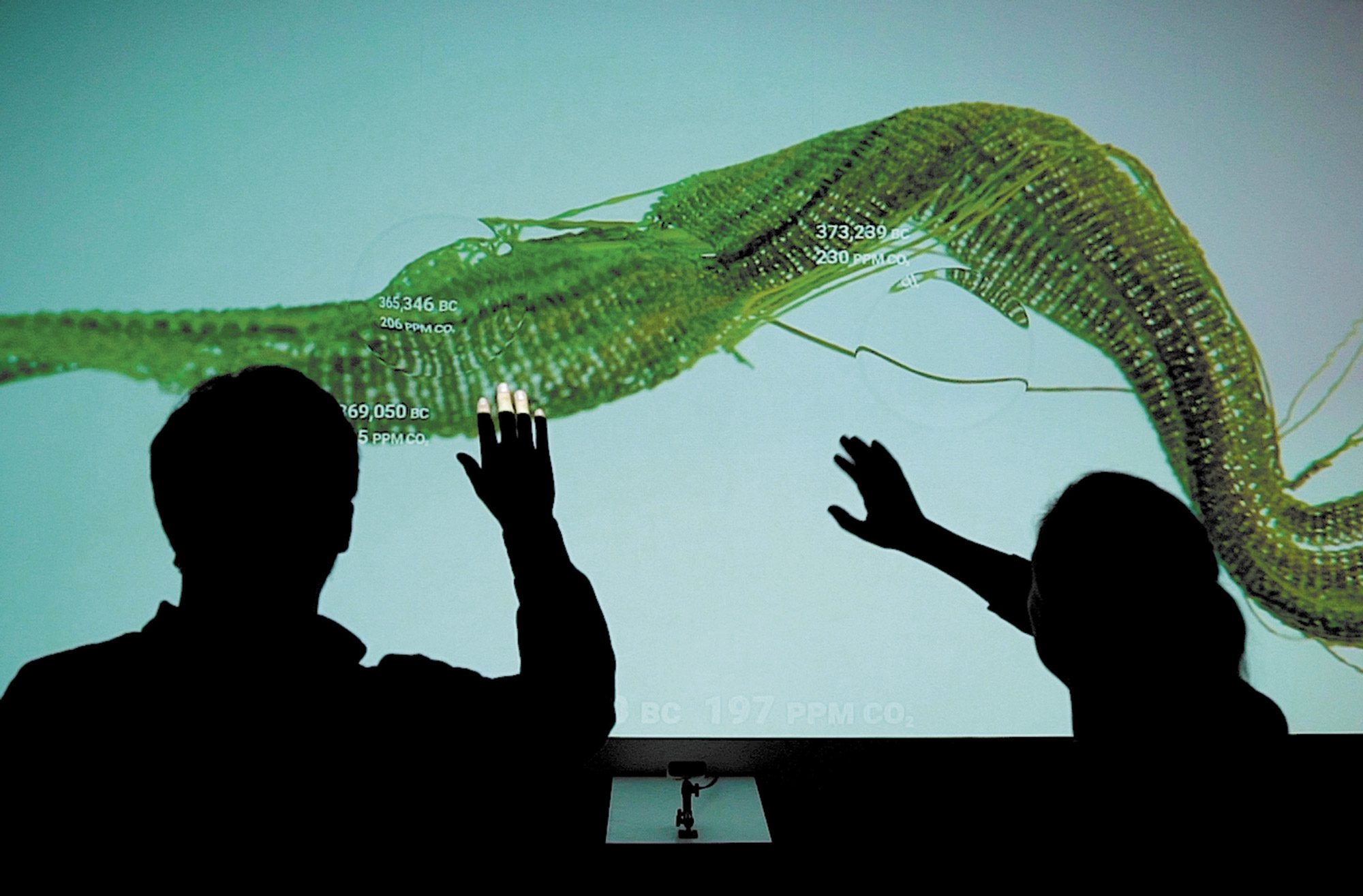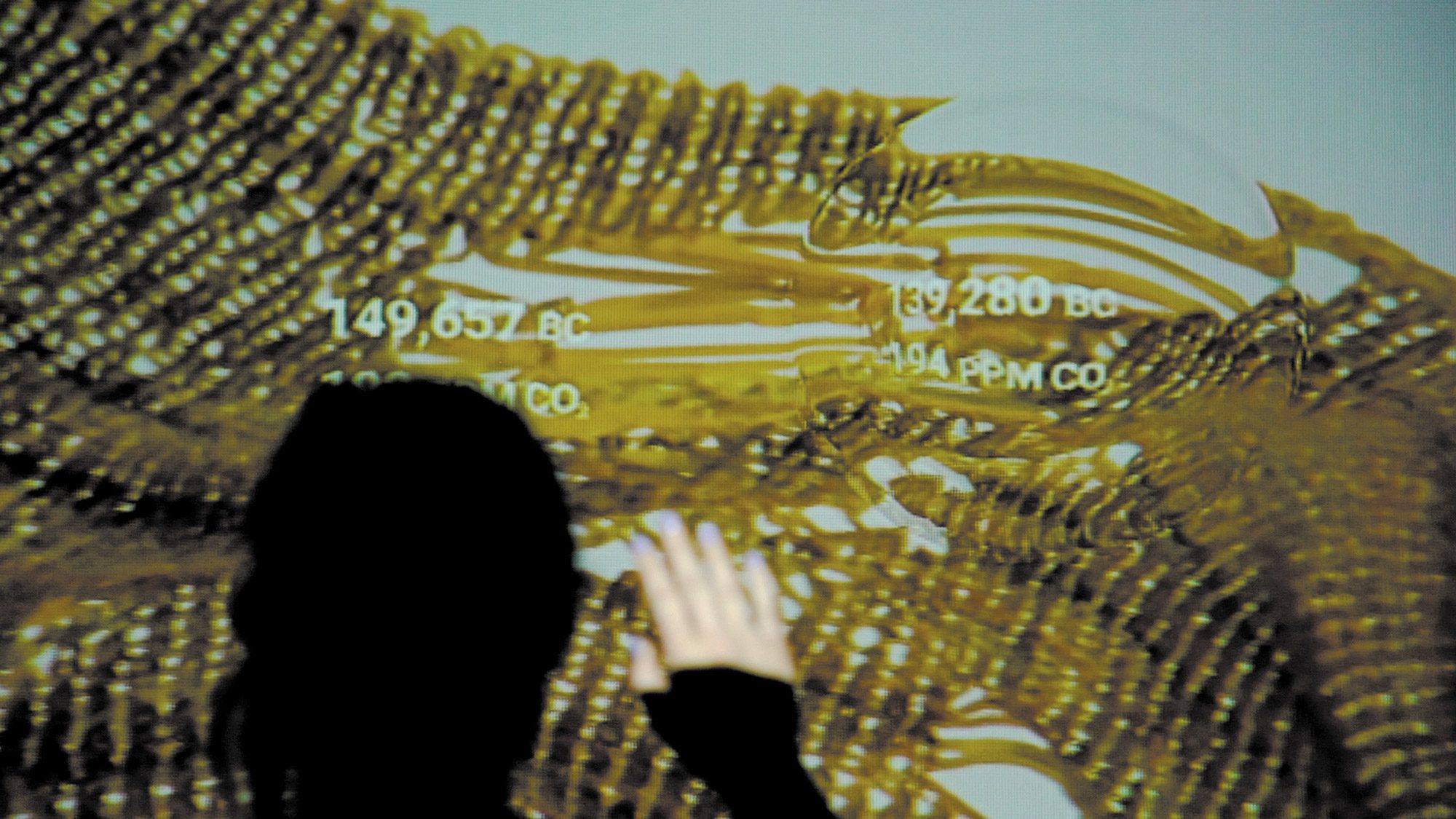 Having shared this project with the public worldwide on numerous occasions — this year alone at the Nobel Prize Summit, UN's COP26 and SXSW in your Art & Climate conversation with Brian Eno — what memory from showing it has imprinted on you the most so far?
I'd say definitely projecting From Green to Red 550 feet wide at COP26 as the largest visual statement of the conference, which Channel 4 News did a live feature around. That was amazing because I couldn't imagine a more prominent place for it to appear and be seen by so many across the world. It was also incredible to have Al Gore see the piece as his documentary was of course a huge inspiration. And when I got my first letter from David Attenborough about the project, I almost died/cried, especially as you know how much I love mail!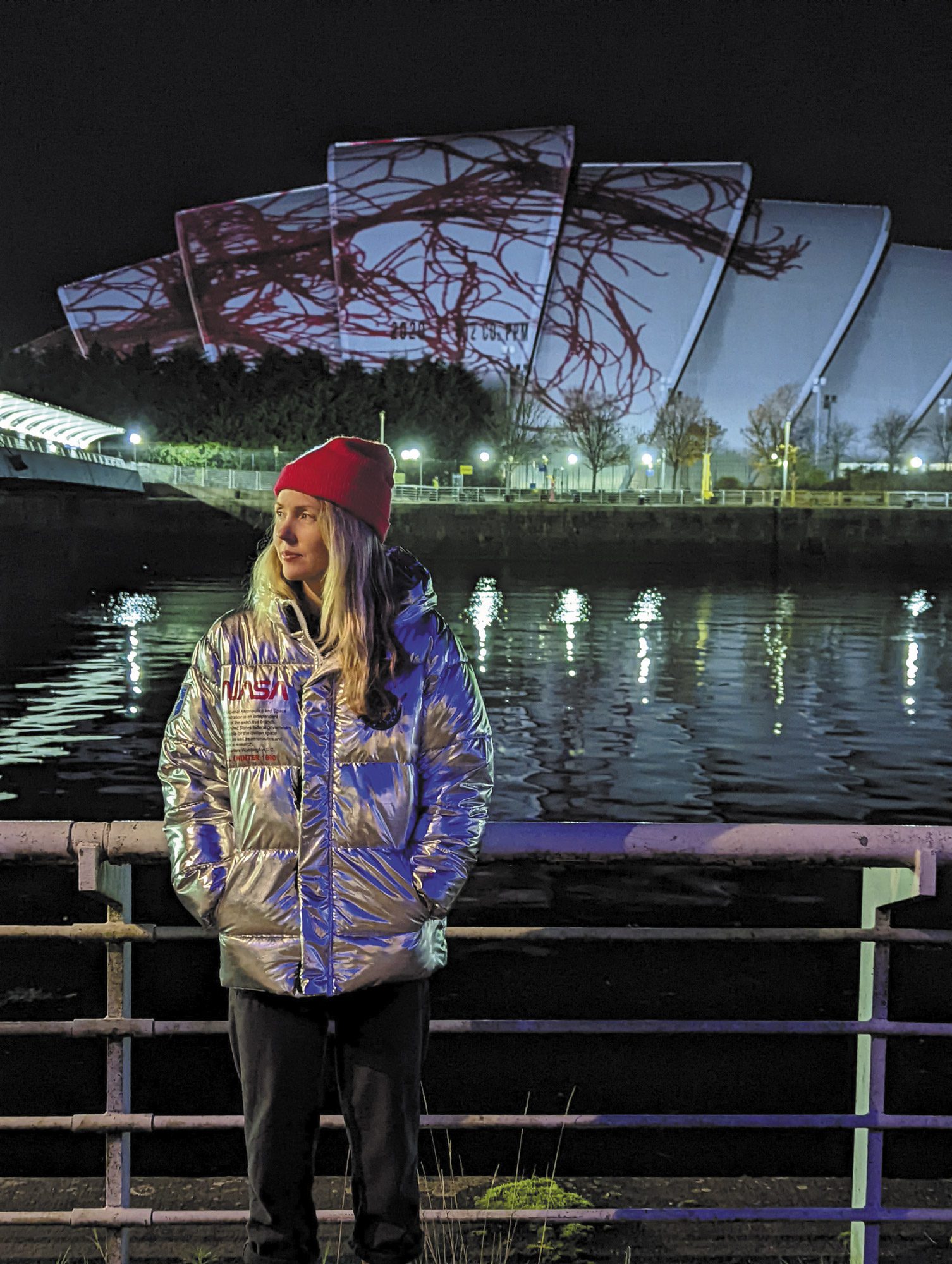 What do you hope for those who experience From Green To Red?
I hope people get a sense of how we have impacted this planet beyond anything imaginable and that we all now need to do whatever we can to mitigate the worst of this climate emergency. I believe every positive action counts and that we must try not to waste anything, including time.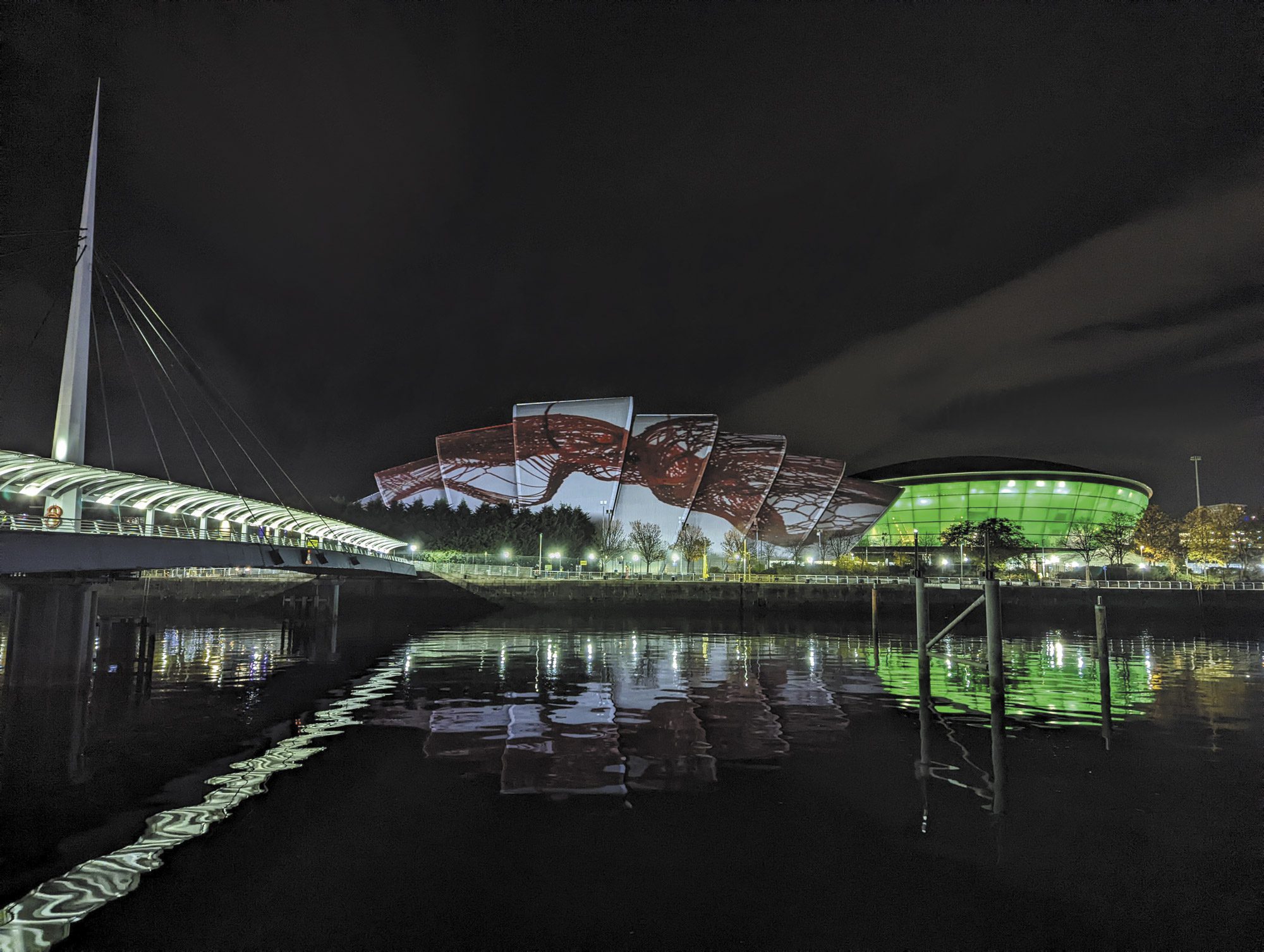 You are a creative force, an endless producer of projects which are all interrelated with your passion for the tangible, music and the environment. What else are you currently working on?
I'm about to release a new track with Michael Stipe (in support of EarthPercent) as the first commercially available bioplastic vinyl. I'm working on some eco docs with the National Oceanic and Atmospheric Administration (NOAA), Taylor Guitars and other partners (shot by Ross Harris) that show the interconnection between the natural materials we use and the art we create and demonstrate how we can turn waste into value and build more circular economy initiatives that both protect the environment and support small, local industries. I'm also deep into my next main project, 88 frequencies.
How do you stay motivated through it all, keep your fire lit, especially as an independent artist?
I feel like being an independent artist is what helps me stay motivated through it all. The fact that I can work on whatever I feel passionate about and move in whichever new direction I like, that to me is a must. I can't imagine being an artist any other way. So I feel endlessly motivated by the possibility of doing some good in this world while we're here.
Favorite thing you've learned this year, and what are you excited to learn more about?
That a healthy ecosystem is entirely `self-supporting and sustaining in ways that the human eye finds hard to see and the mind cannot comprehend. So really we just have to let nature do what nature does best and get out the way. And that the organisms that sustain so much life on this earth, we know almost nothing about. This excites me as I constantly feel like human beings are playing catchup to the infinite intelligence of the planet. We are not, and have never been, top of the tree.
We can't wait to have you in Denver on September 17th as part of Supernova 7th Dimension Film Festival. What can attendees look forward to that day with your involvement?
Lots of incredible environmental art from a whole host of different artists which will be taking over the downtown Denver big screens so that everywhere you look all you'll see is art for the planet. This includes a special collaboration piece from the cinematographer of My Octopus Teacher and myself, a collaboration between a British school and Aardman Animations and an amazing mix of both local and international multimedia artists whose work has been truly inspiring to go through. 
---
Supernova 7th Dimension Film Festival
A month-long celebration of digital animation & motion art presented by Denver Digerati | September 1-30, 2022 | FREE to the public | Learn more at denverdigerati.org

 
---
Saturday, September 17, 2022 | Noon-10 p.m.
Join Beatie Wolfe at Supernova 7th Dimension Film Festival: Silent Screen Exhibition | Immersive Art Activation | Projection of From Green To Red on The Daniels & Fisher ClockTower. Learn more.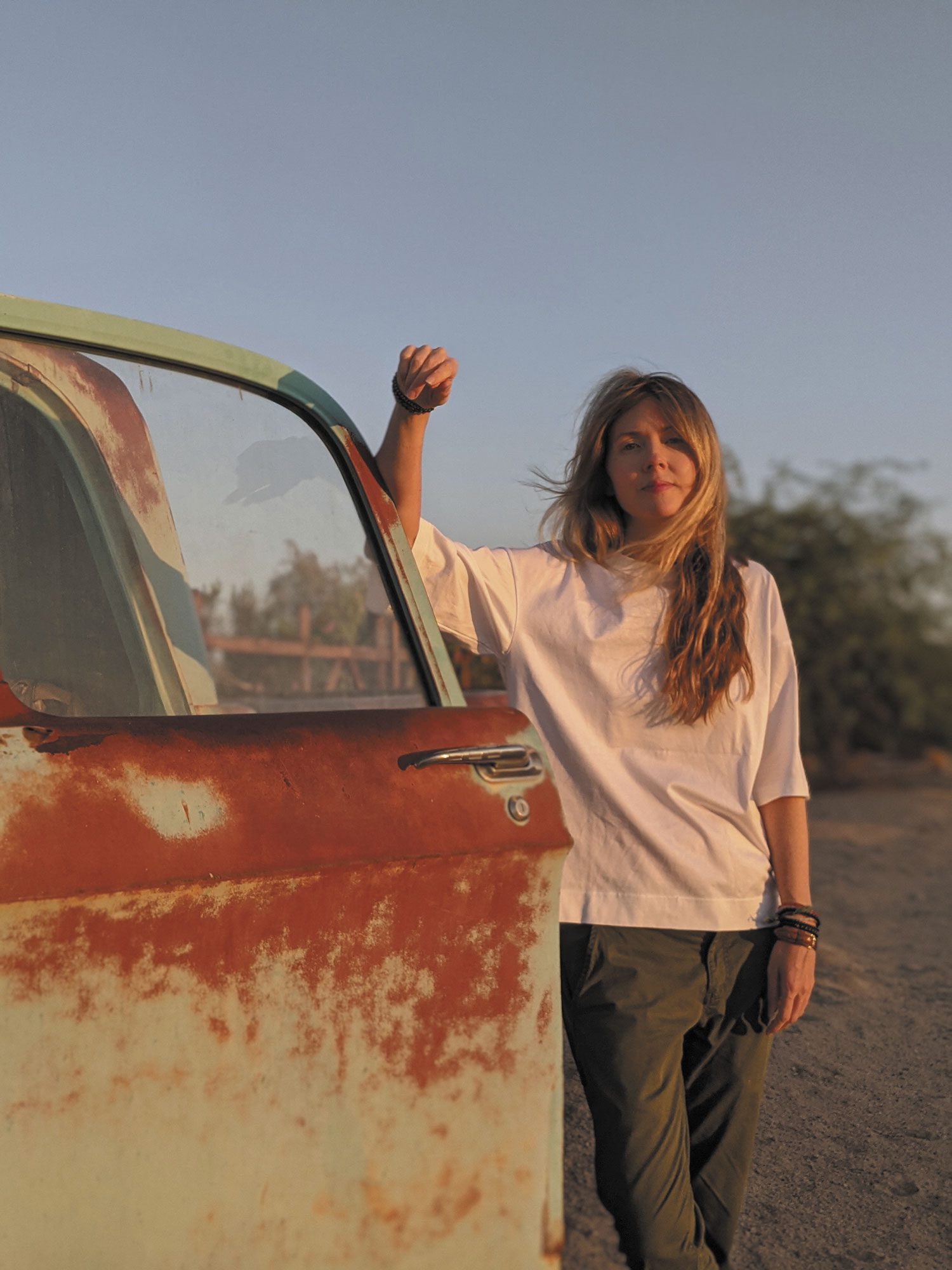 "Musical weirdo and visionary" (Vice) Beatie Wolfe is an artist who has beamed her music into space, been appointed a UN Women role model for innovation, and held an acclaimed solo exhibition of her 'world first' album designs at the Victoria & Albert Museum. Wolfe's latest innovation, From Green to Red, is an environmental protest piece built using 800,000 years of climate data to visualise rising CO2 levels which was unveiled at the Nobel Prize Summit, London Design Biennale and the UN Global Climate Conference COP26.
---
In case you missed it, check out Beatie's August Birdy Install, The Art of Imprinting In the Digital Age, to our Explore section to see countless interviews, art pieces and installs in Birdy by Beatie Wolfe.